Welcome to week 2 of the Seasonal Safari Row Along. This week we are going to learn how to make Flying Geese Blocks as we create row 6 of the quilt.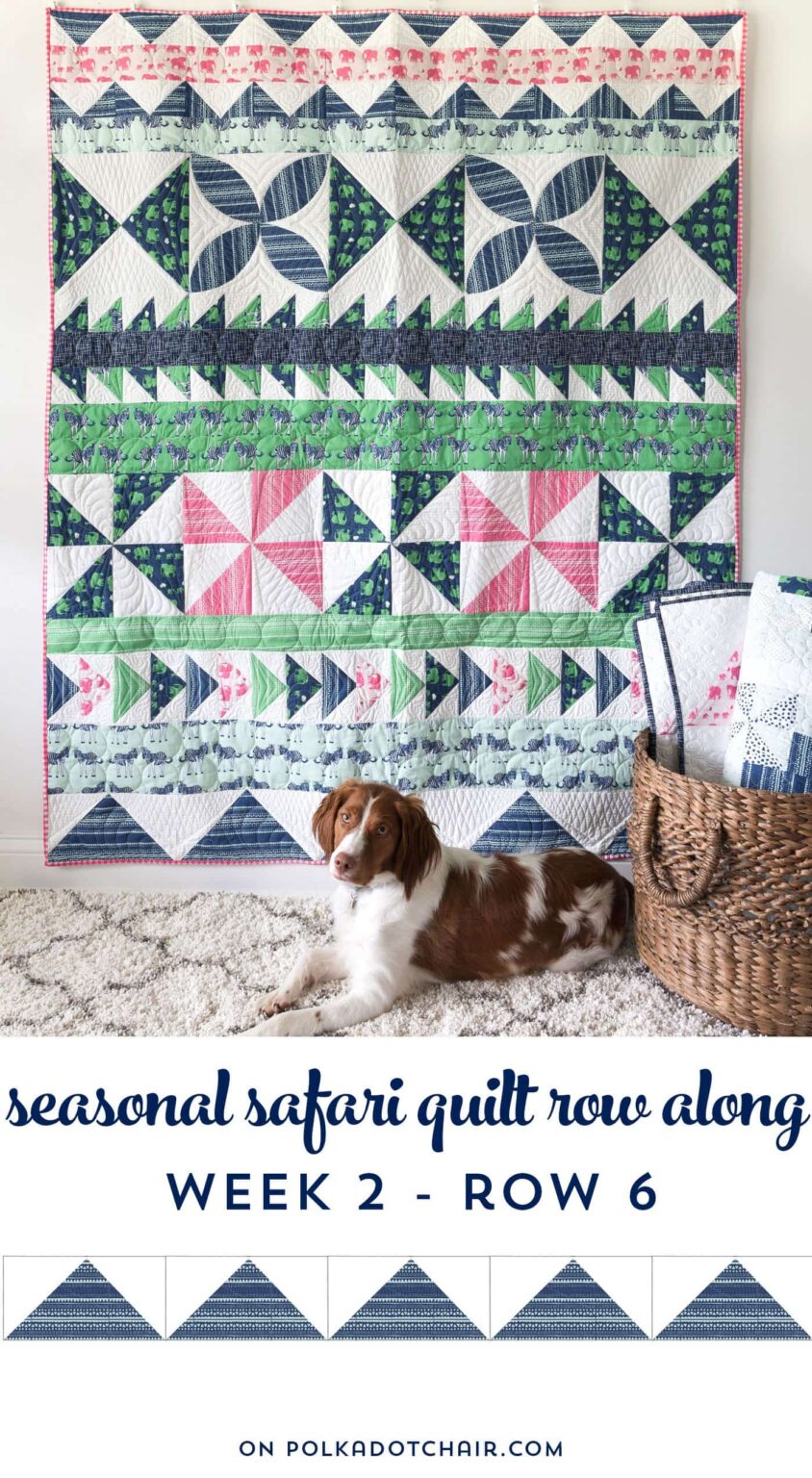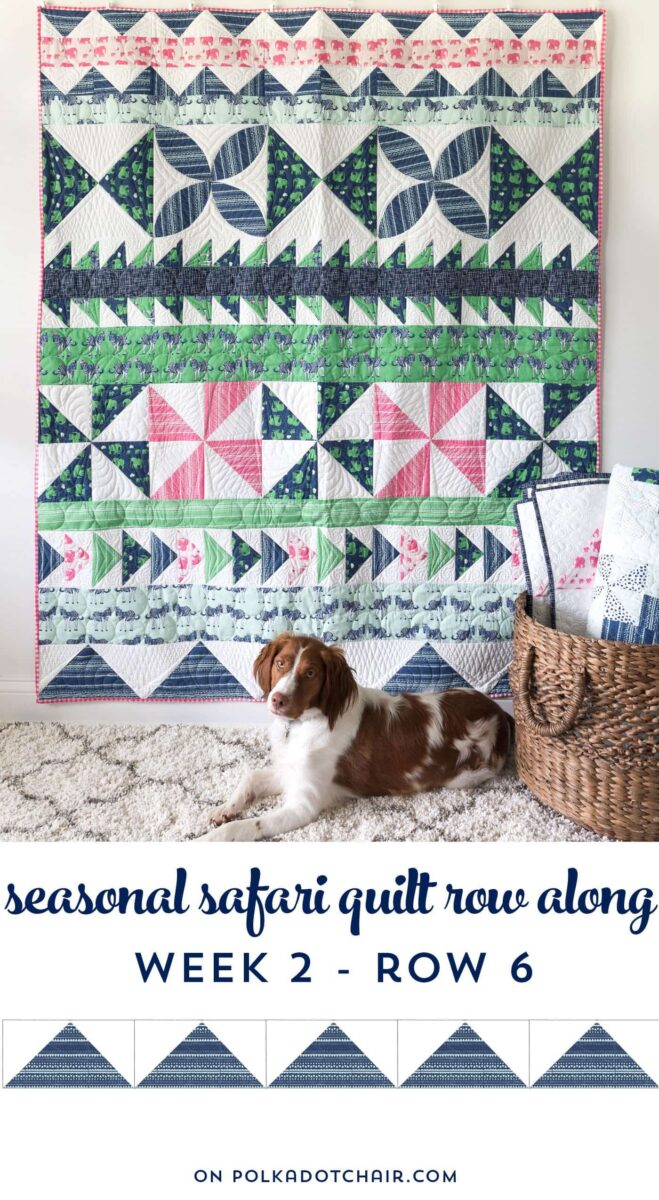 I hope you're excited to continue the Seasonal Safari Quilt Row Along! I'm really glad to hear that so many of you want to join in.  To see all the posts in this series CLICK HERE. This is post 2 of 7. 
This week we are making row 6 of the quilt which is the bottom row of the quilt.  This row incorporates 5 large flying geese quilt blocks, which means we get to learn how to make flying geese blocks!
The blocks are really simple to make, but you do need to be careful while you press your blocks that you don't distort your seam allowances since they are cut on the bias.
Just to review, here's the layout of the entire quilt: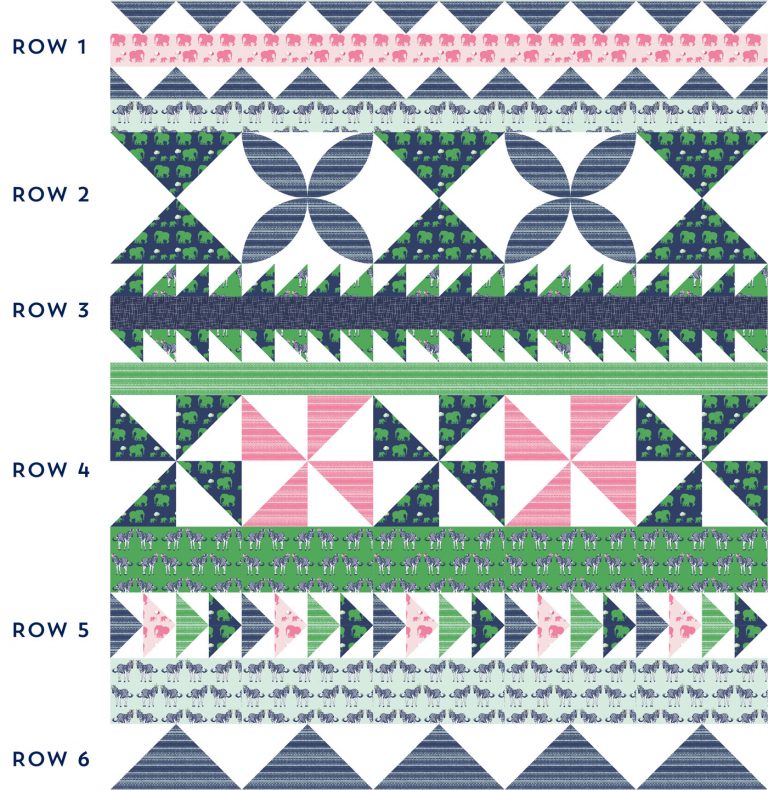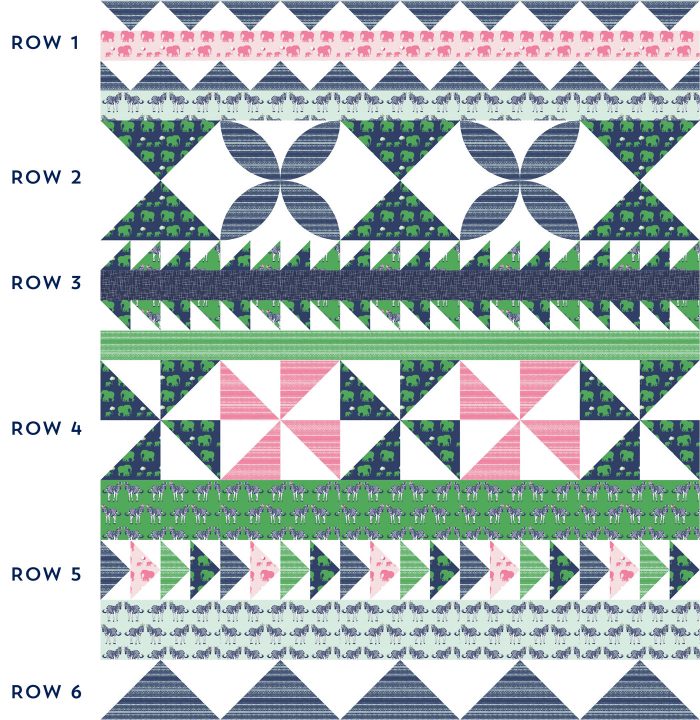 Let's get started!
Cut:
5 pieces each 12 ½″ x 6 ½″ from the Navy Geometric Fabric
10 pieces each 6 ½″ x 6 ½″ from Background (white) Fabric
Construction: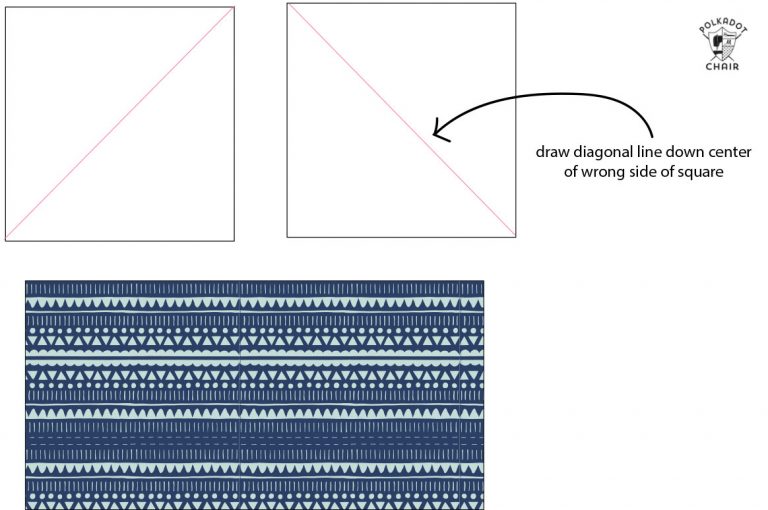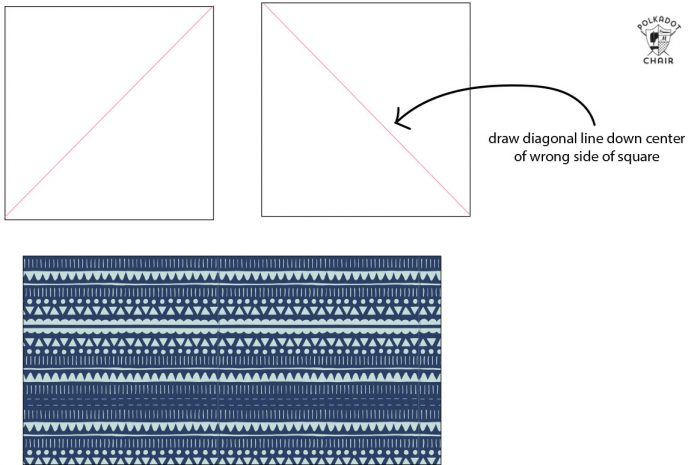 Place your pieces into 5 groups. One for each block. In each group have 2 white squares and one navy rectangle.  Begin by drawing a diagonal line down the center of 2 of the 6 ½″ x 6 ½″ white squares.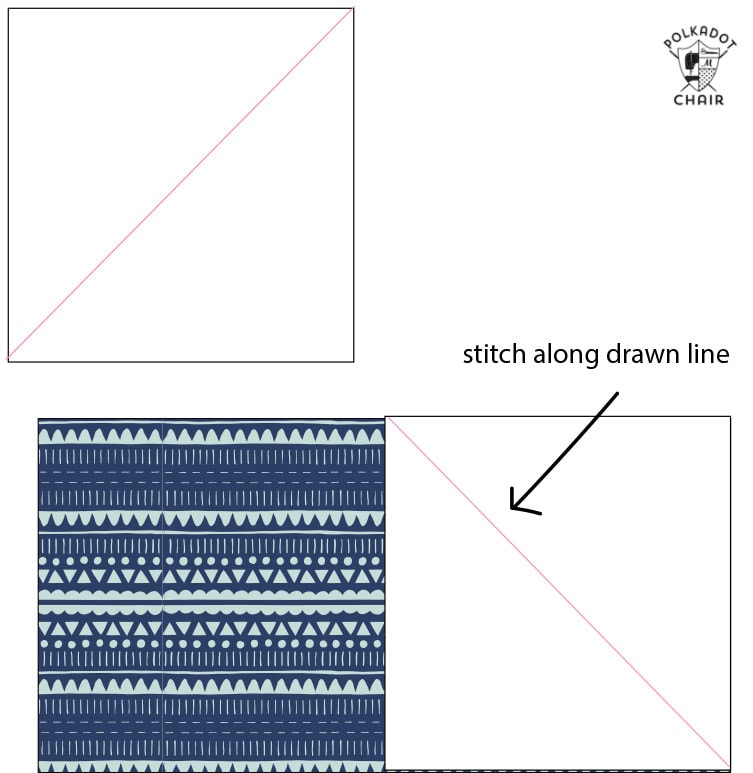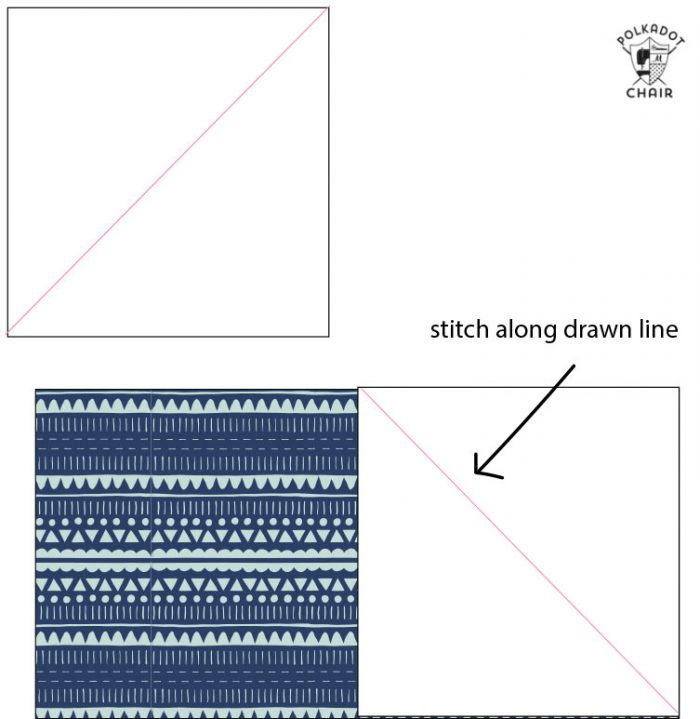 Layer one white square onto the rectangle, right sides facing as shown in the photo above.  Stitch along the line that you drew.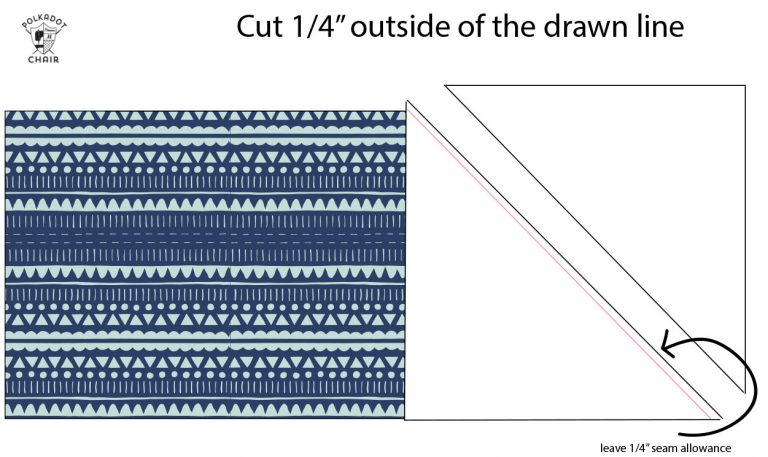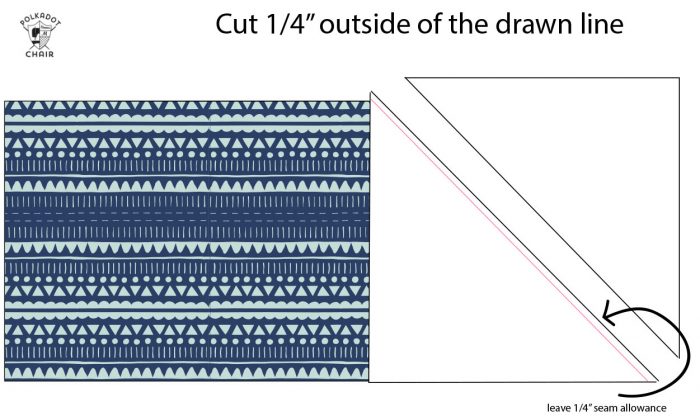 Trim the fabric ¼″ OUTSIDE of the line that you stitched.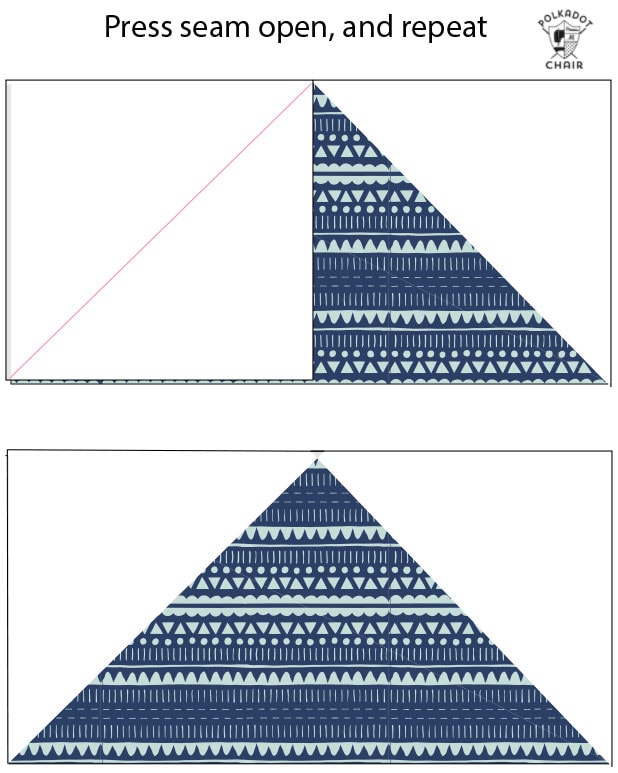 Next, flip open the block and press the seam allowance to one side. Normally I press mine up, but it's customary to press to the darker fabric. You can choose which one you like. As you press be careful not to distort your seam.  Since it's cut on the bias it may have a tendency to shift.
Now place the 2nd square on top of the rectangle in the opposite corner. Repeat the steps to stitch the other side.
Trim to 6 ½″ x 12 ½″.
Repeat until you have 5 sewn blocks.
Just a reminder, I've created a Facebook Group where you can SHARE all of your blocks, called Quilt Fun. CLICK HERE to join!


In case you missed it, here is the PDF with the fabric requirements and post dates for all of the blocks!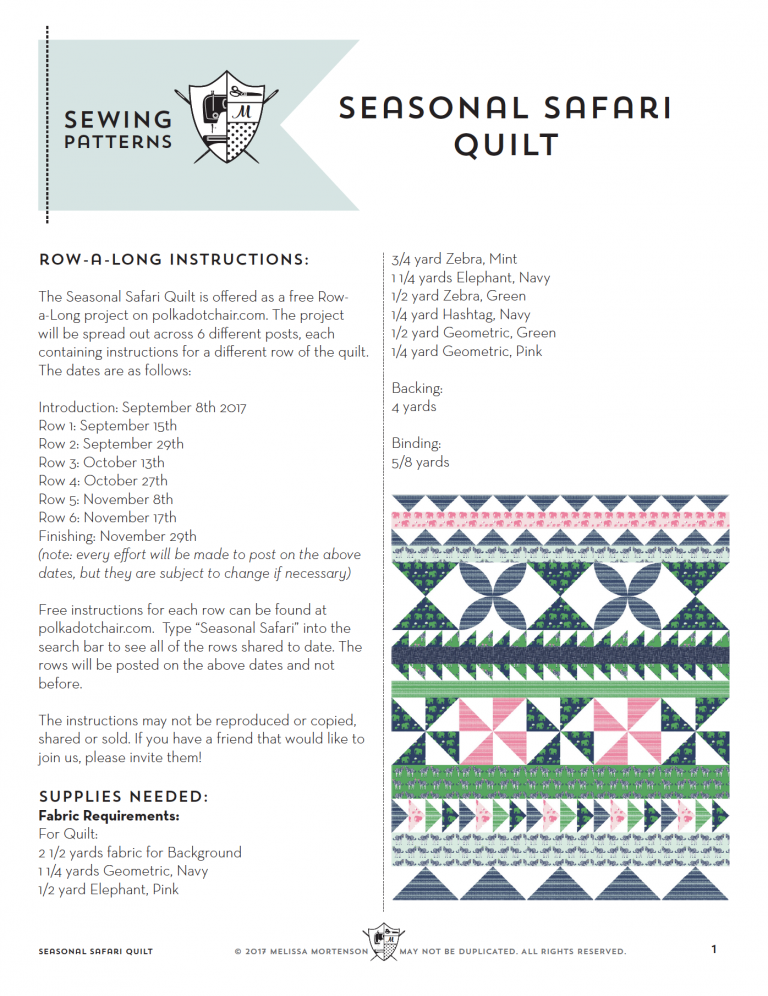 Enjoy! I can't wait to see your blocks!