Alicia from SewWhatAlicia is back with us again today sharing a simple tutorial for this Cozy Cheater Christmas quilt! This project would make a wonderful handmade Christmas gift.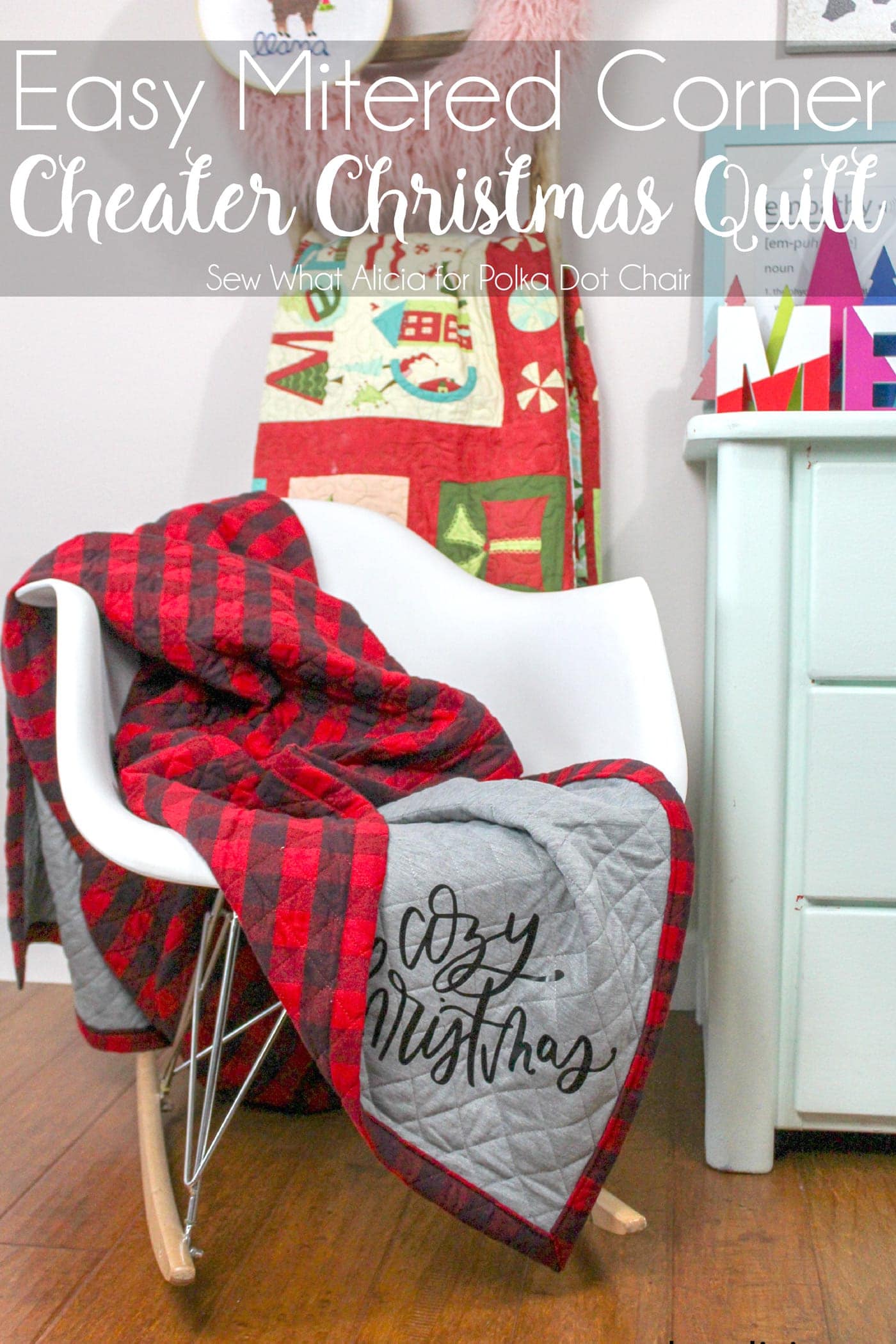 Hi friends! Alicia here again from Sew What Alicia. I love all things Christmas. I wish I had the time and means to make an amazing quilt for every single person in my life. But I don't so I have a quick and easy cheat so that you can create Christmas "quilts" for everyone you know!!!
Cheater Quilt Supplies: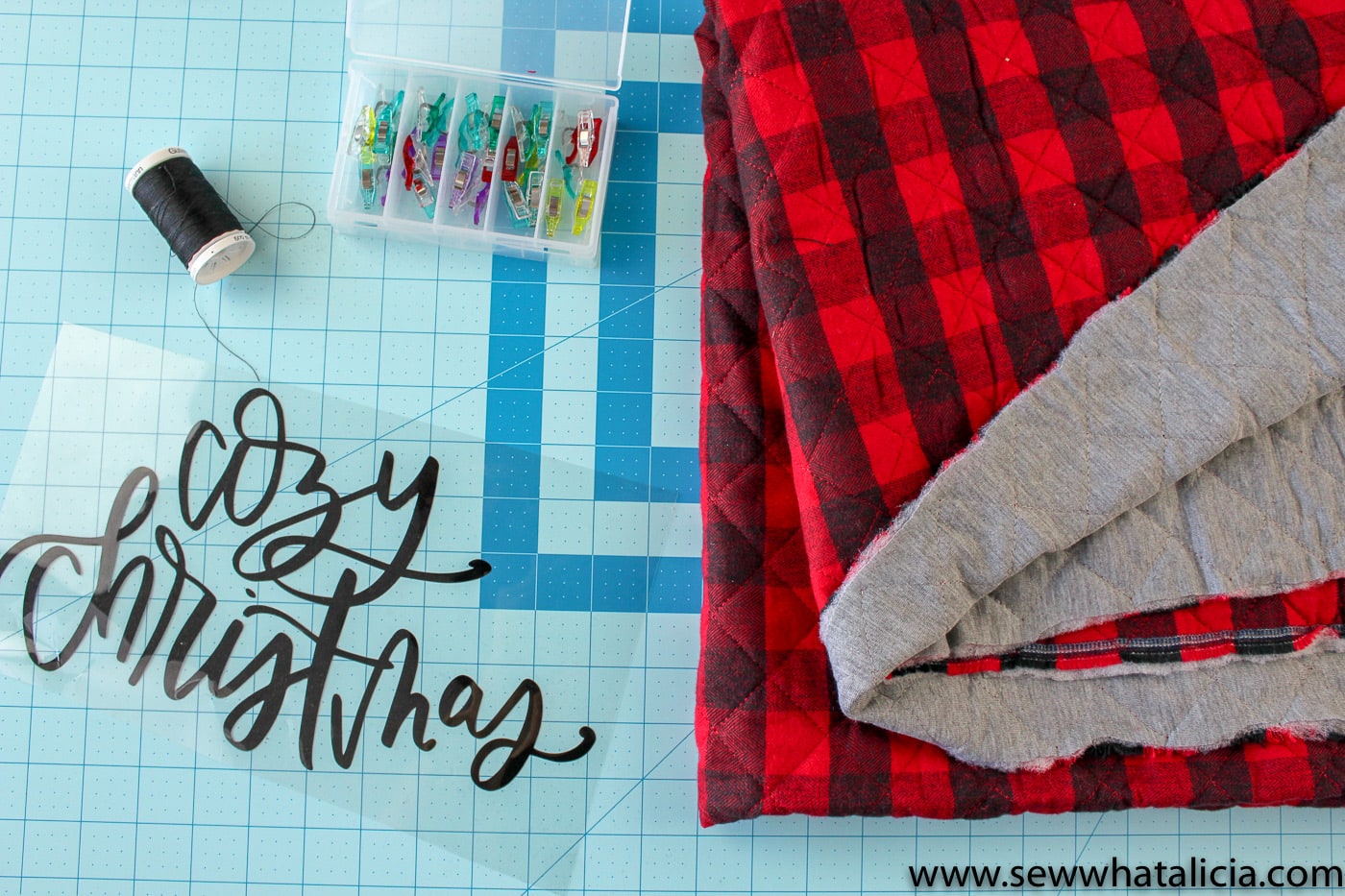 2 Yards Quilted Red Buffalo Check Fabric (you can buy this by the yard at the fabric store)
Coordinating Thread
Walking Foot
Easy Christmas Quilt Instructions:
This blanket has a wide binding edge. It worked better with the bulk of the fabric and it looks really nice with the large bound edge.
Step One: Create the Mitered Corners
Cut a 2″ square from each corner of the fabric.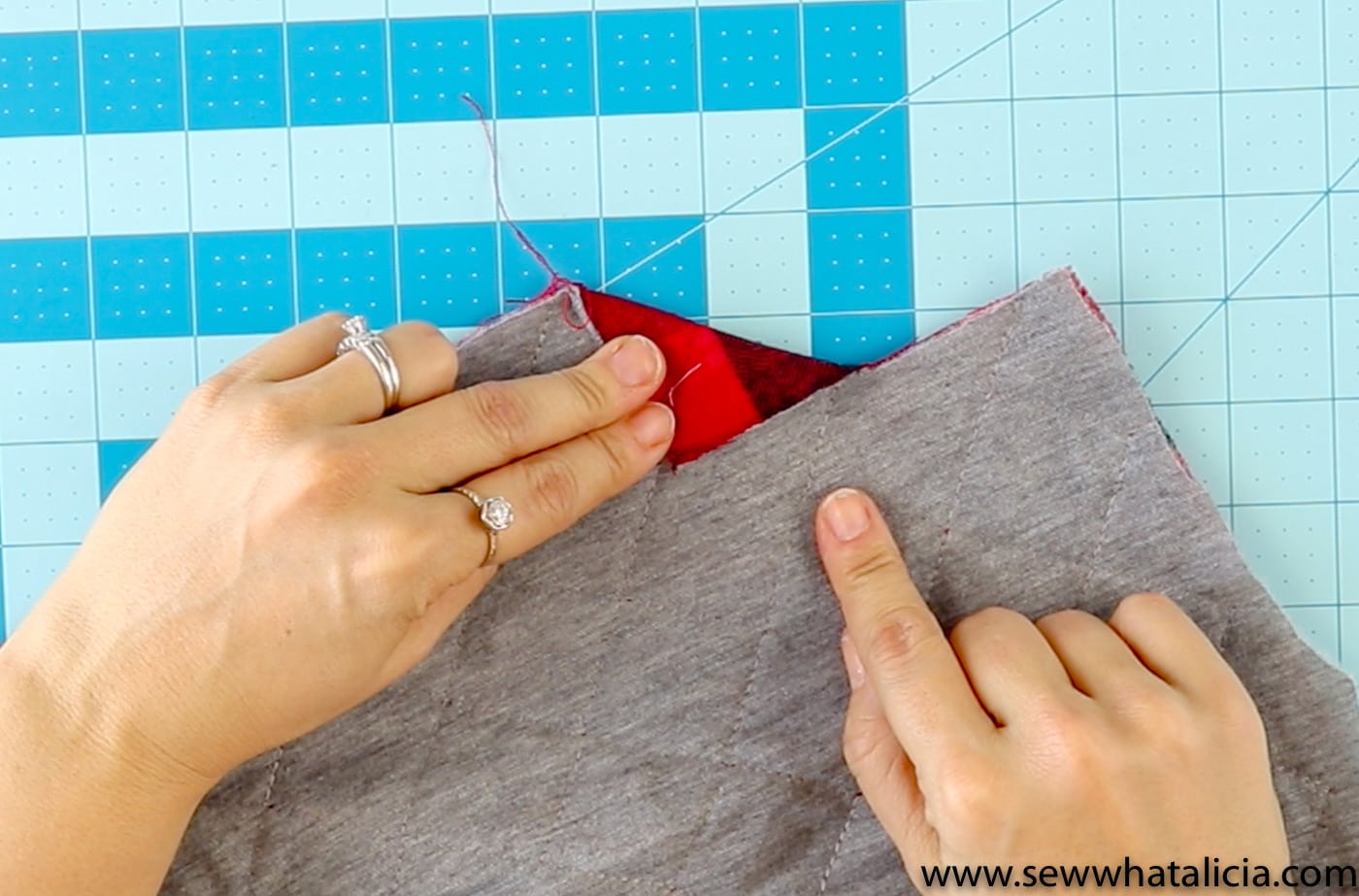 Fold the edge of one side of the corner over into a triangle. Fold the fabric towards the side where you want the strip of bound edge to show. In my example I wanted the red and black check to show against the gray.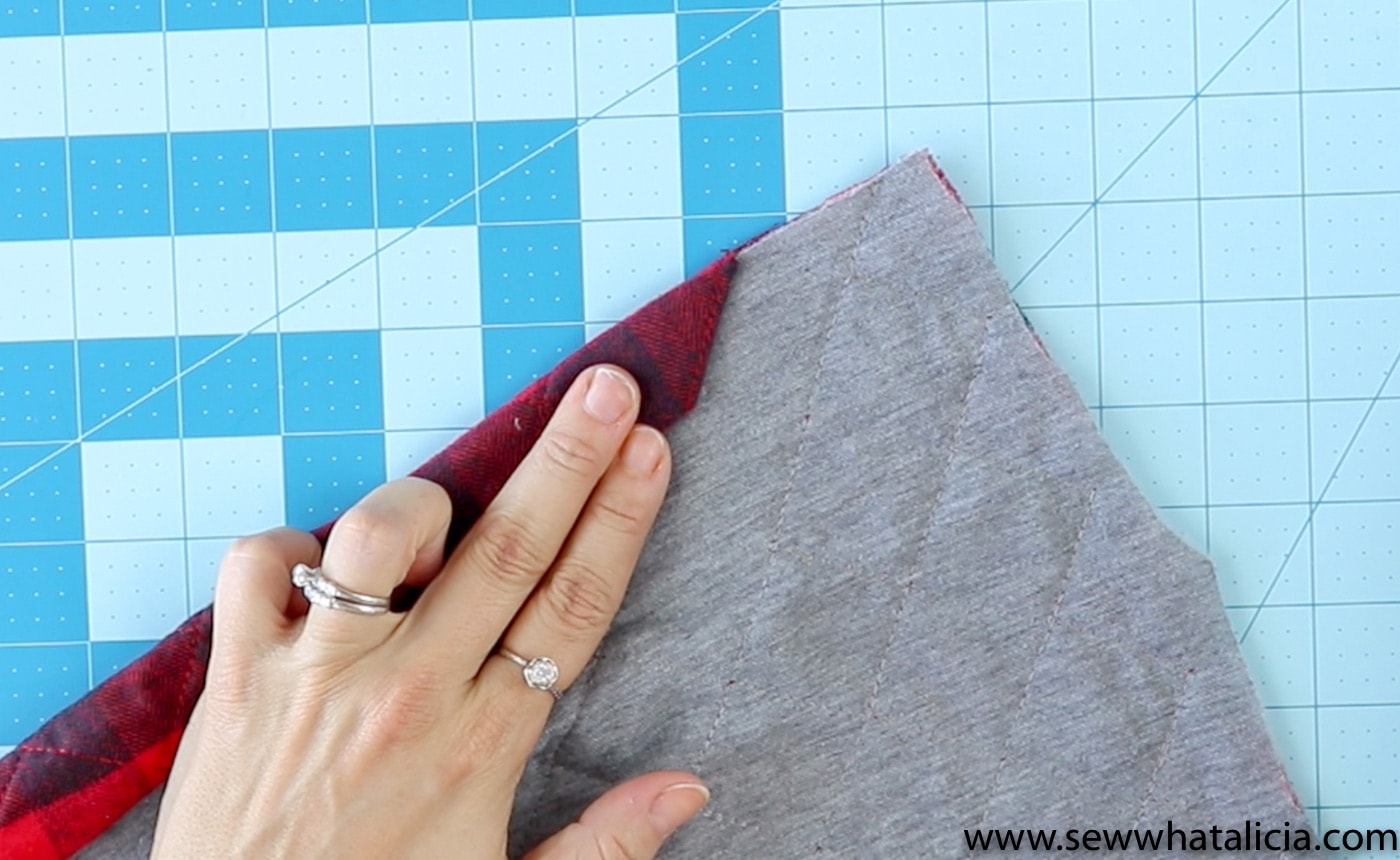 Now fold the edge over until it lines up with the bottom of the triangle (~1″.) When you get close to the second corner you will fold that corner down into a triangle before folding the fabric down. Pin, clip, or press in place. Then fold under again another 1″. Pin, clip, or press in place.
Step Two: Stitch down the Quilt Border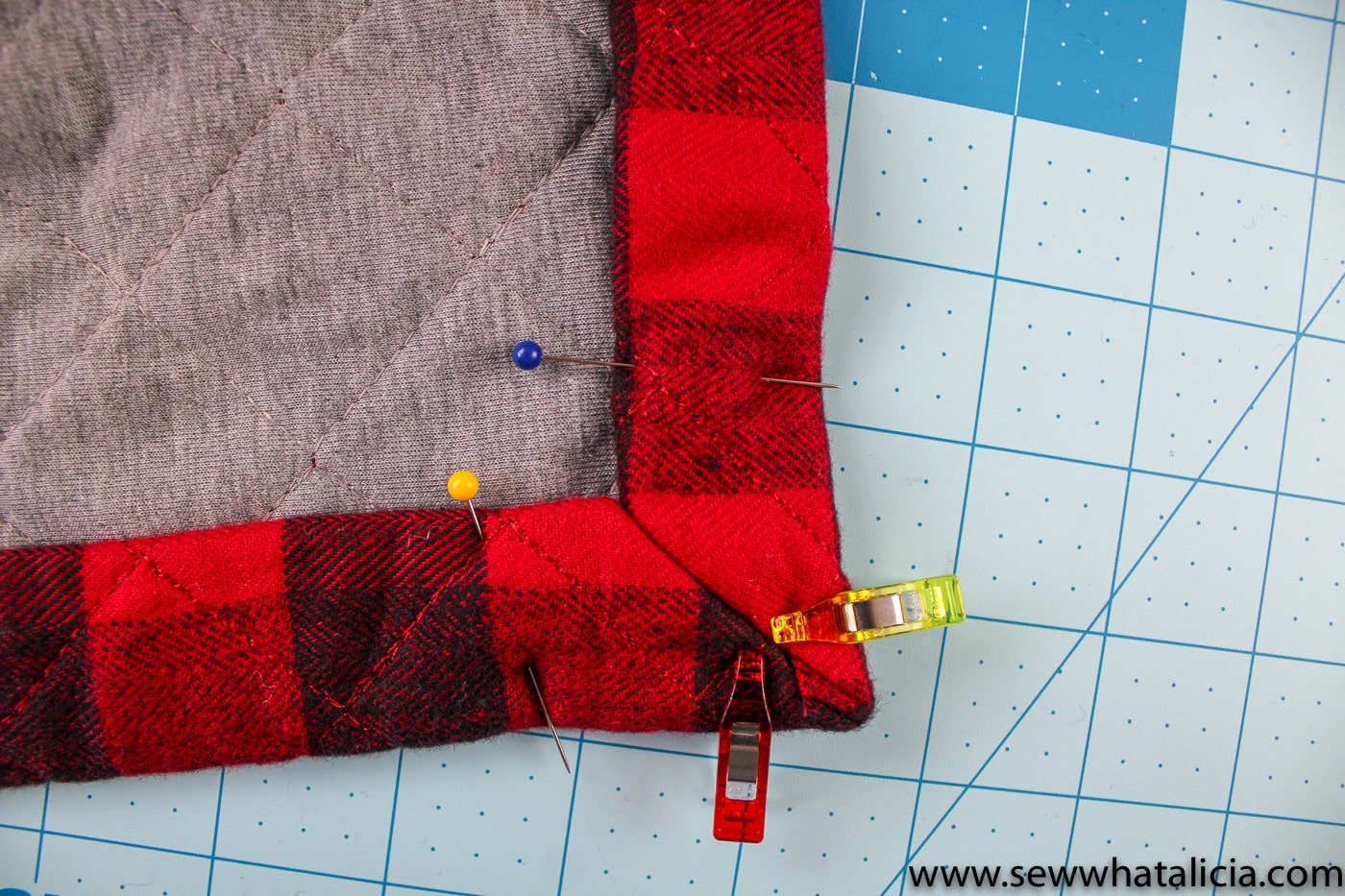 Repeat this with all four corners and sides.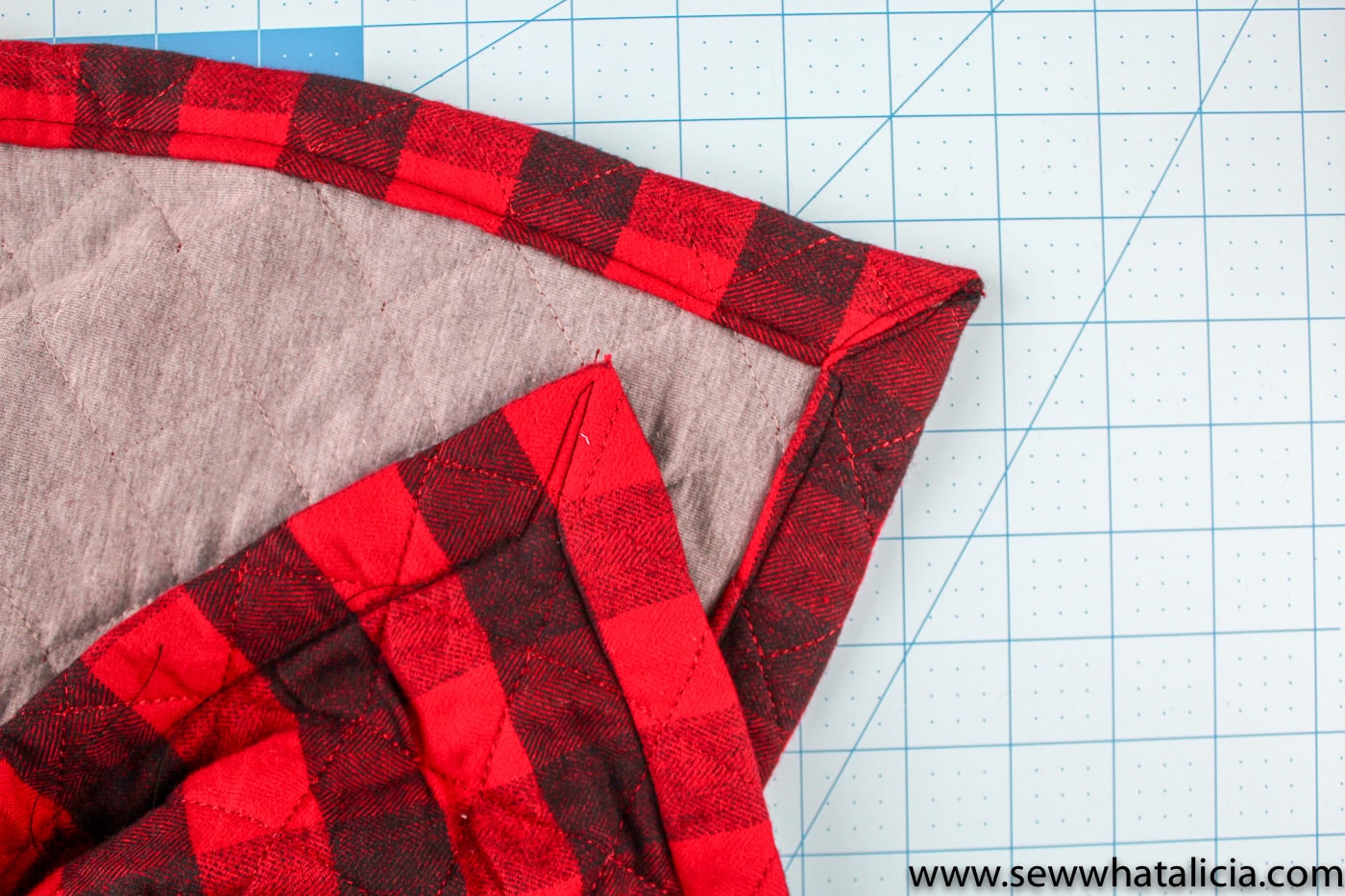 Attach the walking foot to your sewing machine. I highly recommend using this foot because you are sewing through three layers of quilted fabric so your machine will need the help to feed it through. I used a straight stitch to attach the binding. You could also use a zig zag if you like the look of that better. Be sure to stitch all the way up to each corner to tack the mitered corners in place.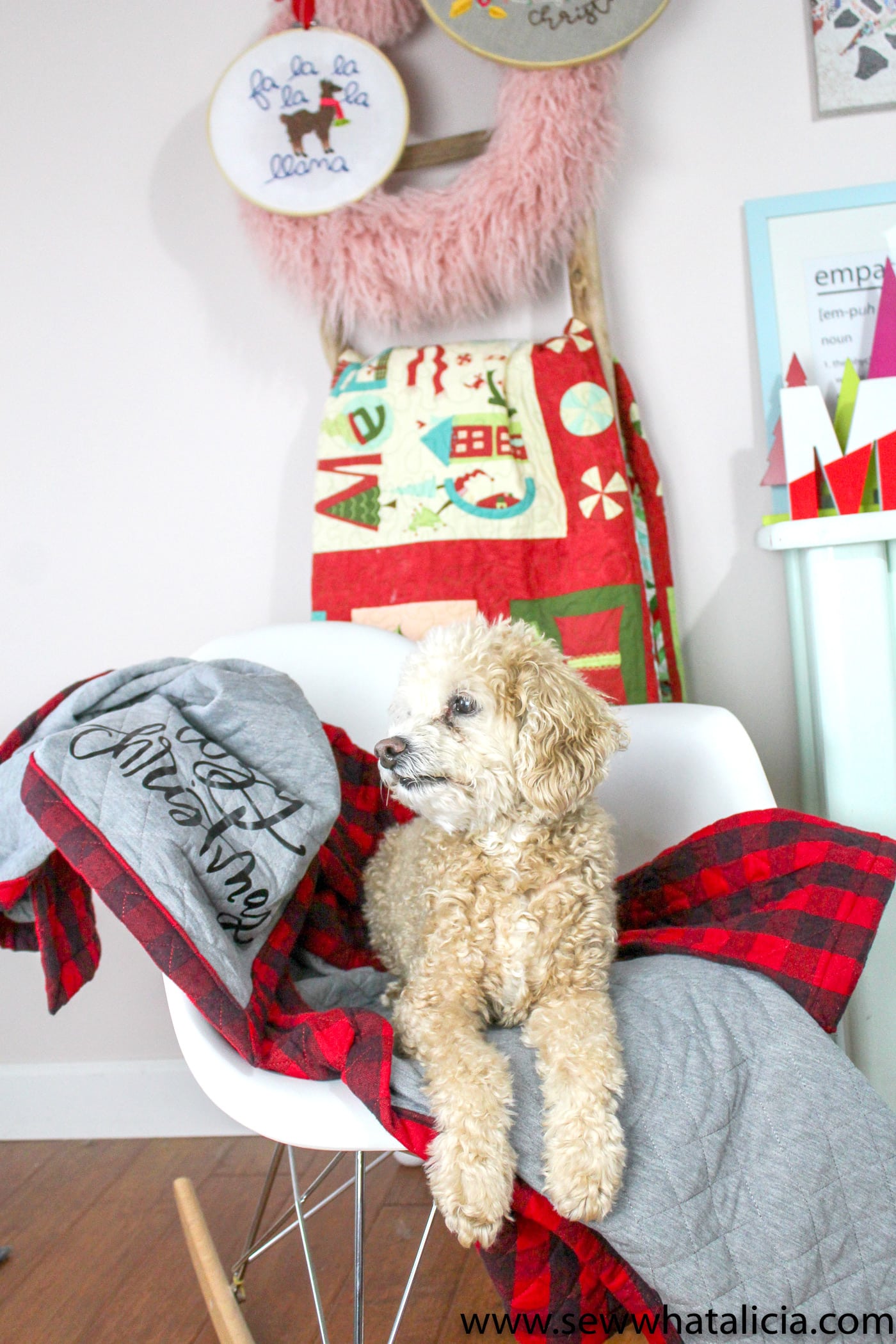 Step Three: Add a Fun Iron-On
To add a fun touch cut out the "Cozy Christmas" saying using your Cricut or Silhouette and then attach it using your EasyPress. If you are like me you will need to make at least 4 blankets because nobody can agree on who gets to use this comfy quilt!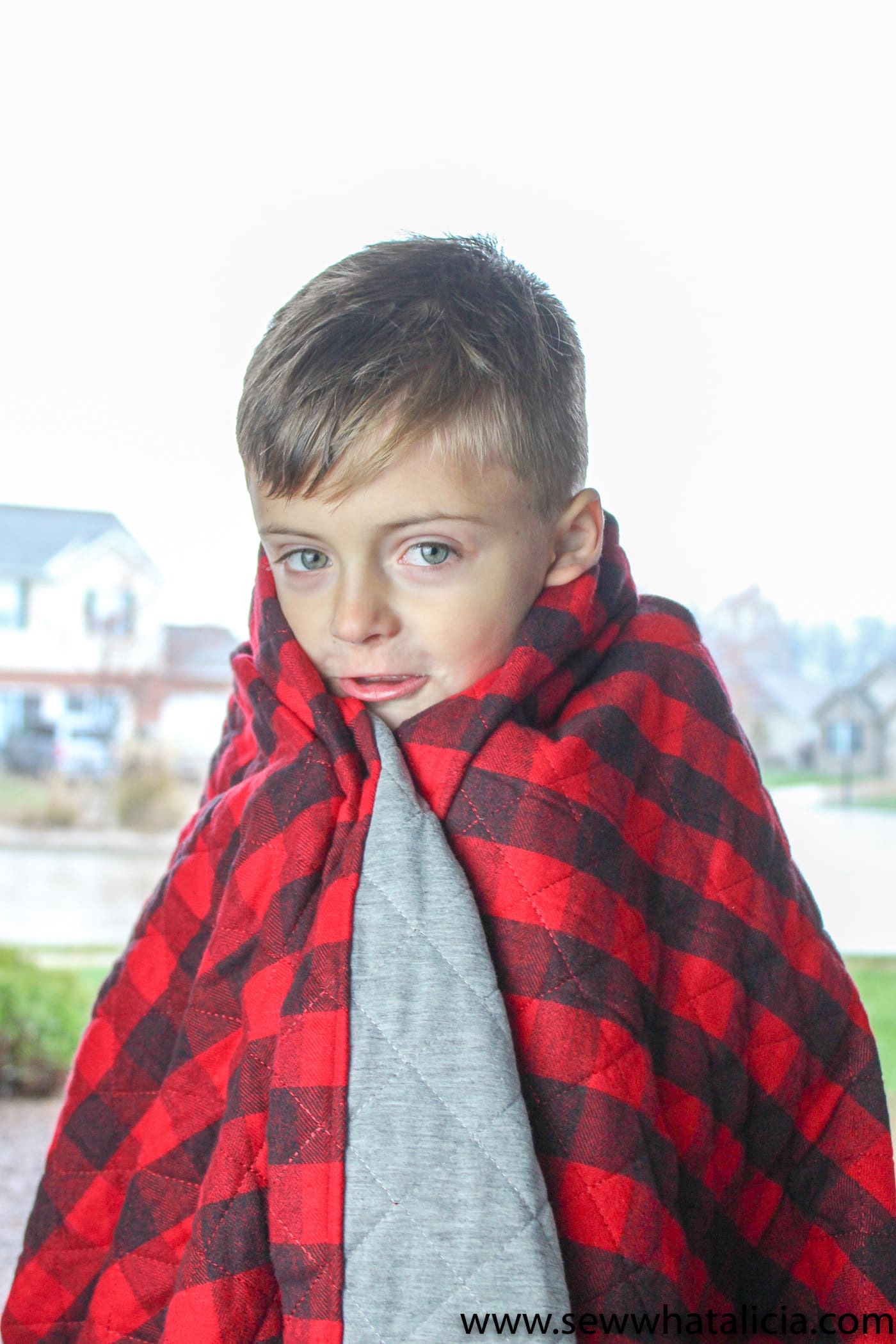 See how much quicker that is than an actual quilt? I know nothing compares to an actual quilt, but this is a great compromise that will save you time and still let you create something beautiful! Plus it is super comfy and sweet! This fabric would also make an awesome robe or tree skirt.
Thanks for letting me share this tutorial with you. If you love this you might also love:
More Great Projects from Alicia: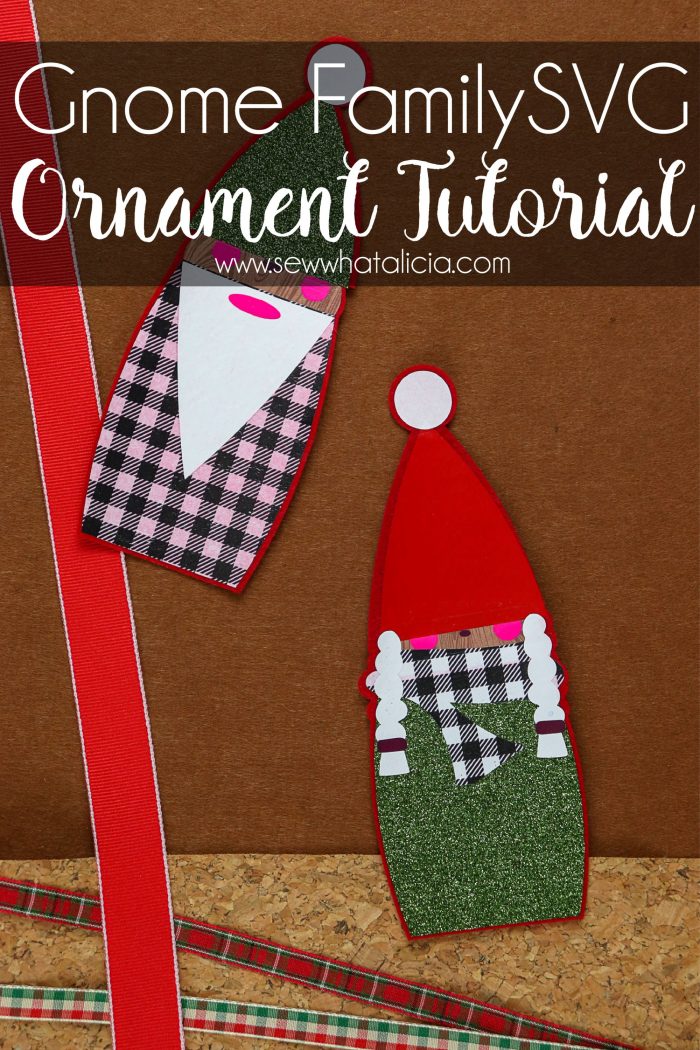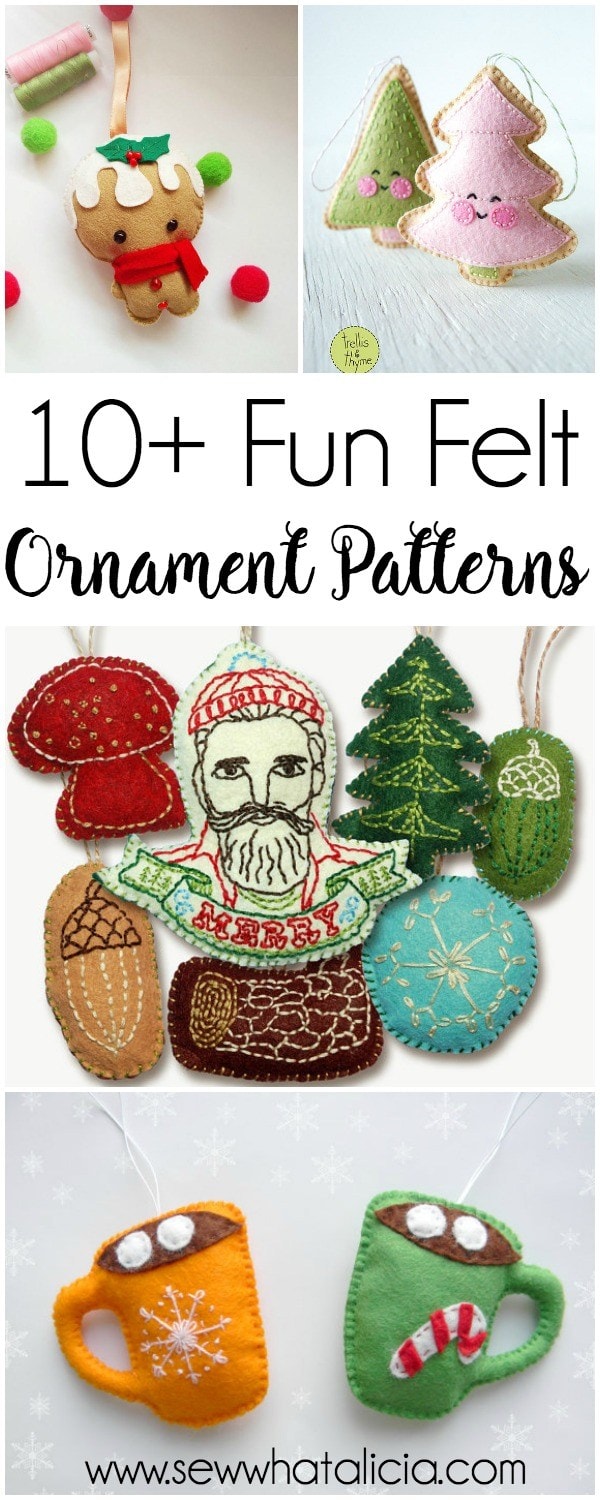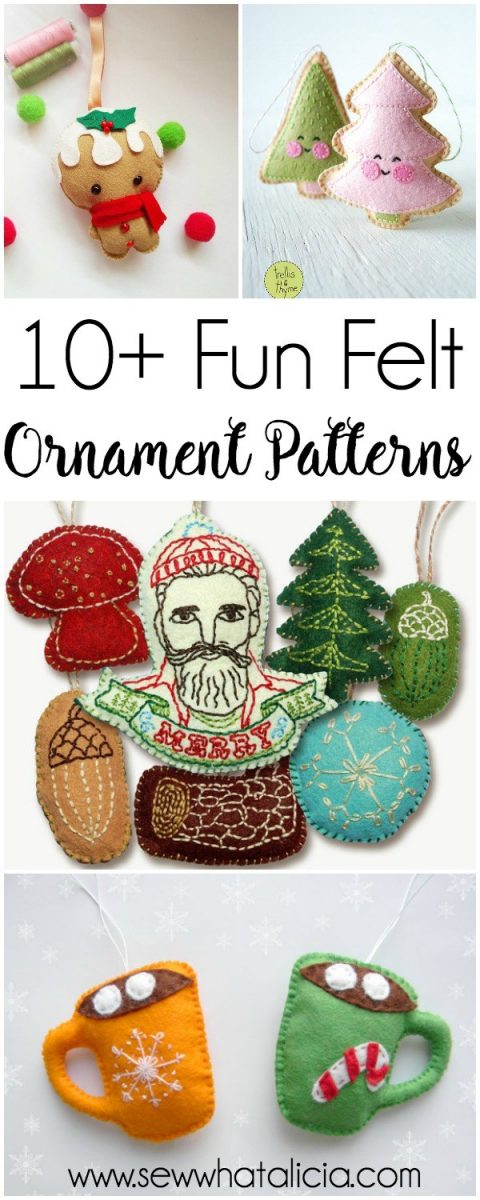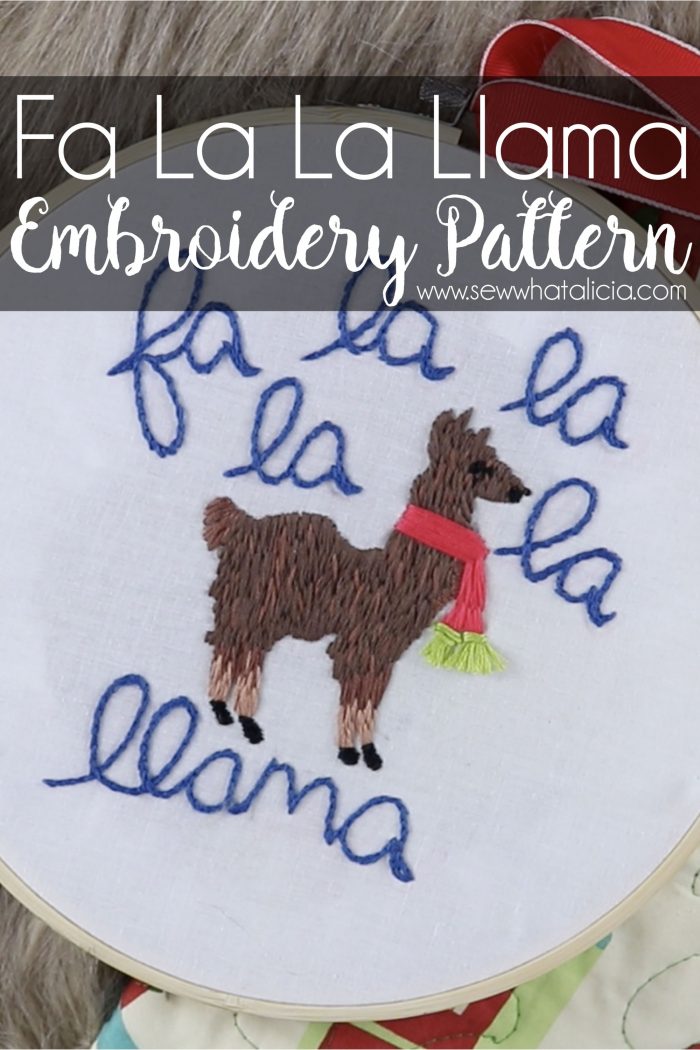 About the Maker:
I am a wife and a mother and a jill of all trades! I love to sew and craft, I love yoga and running, and I am a hard working momma to two special boys! Most days, I can usually be found at the sewing machine or at yoga class…haha just kidding I am usually chasing my two boys around but I squeeze those other things in whenever I get a chance, which is not as often as I would like!
Connect with Sew What Alicia
Facebook // Pinterest // Instagram // Twitter //
More Fun Quilt and Blanket Tutorials:
Easy Peasy Fleece Blanket Tutorial
Simple Double Gauze Quilted Blanket Tutorial