Today kicks off the Wonderland Fabrics Blog Hop!! You can follow along on social media by looking at the #WonderlandHOP and #WonderlandFabric hashtags!  Each day for the next few weeks I'll be sharing with you a new sewing project made by some of the most talented people that I know! After months of anticipation Wonderland Fabric is IN STORES. I seriously can not wait to see what everyone makes with it, I feel like a kid on Christmas Day!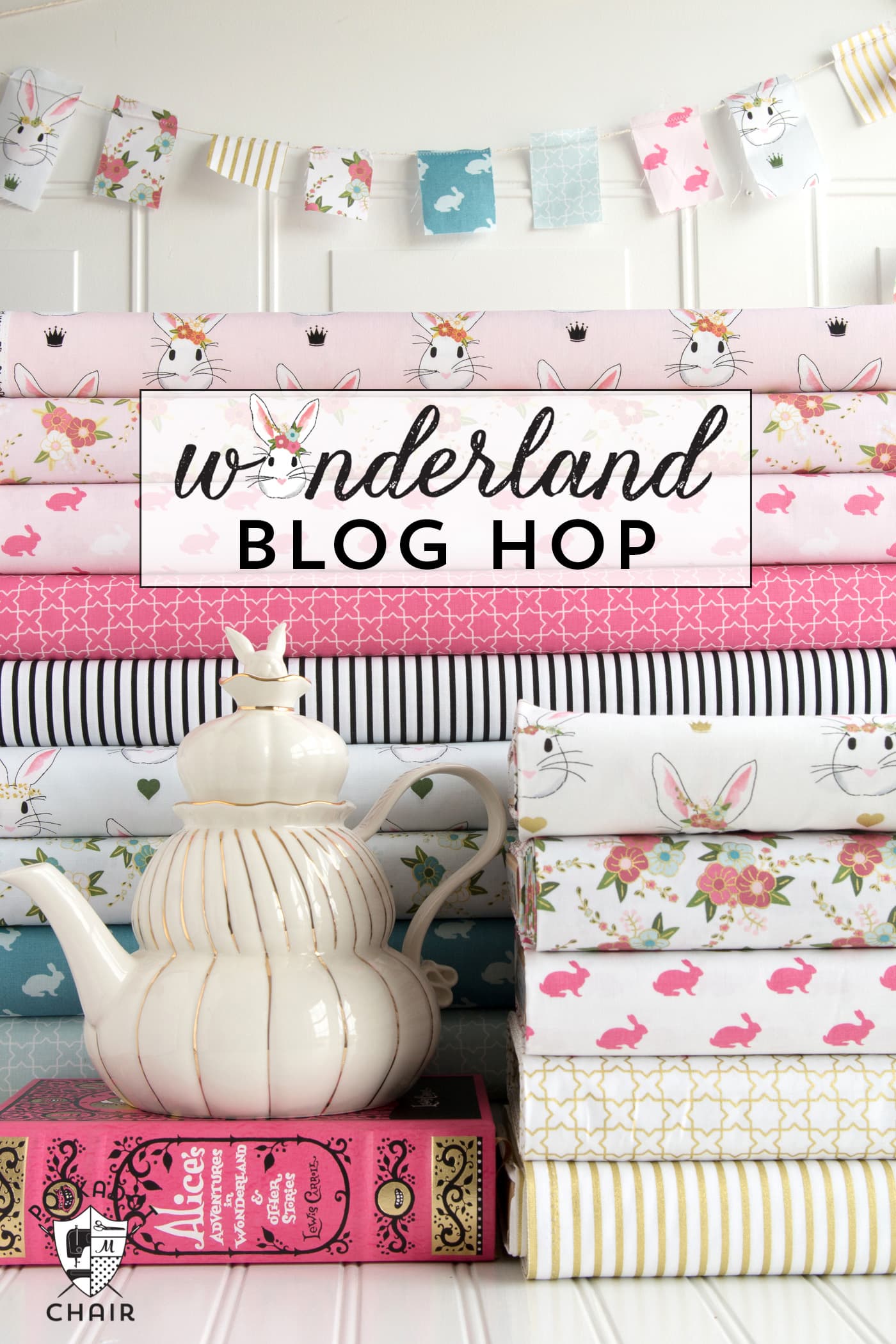 Today the Blog Hop (it's not a tour, it's a HOP, because, well bunnies!!) kicks off with Kerry Goulder of KidGiddy, she's sharing with us how she made this adorable Bunny Softie!  I met Kerry at Quilt Market a few years ago, she went to church with a member of my extended family and long story short, we managed to meet, chat and eat.  Kerry works as a designer for Sizzix and makes the MOST amazing softies!  She has a book called "Sewing Tales to Stitch and Love" that you should totally check out.
Look what she made!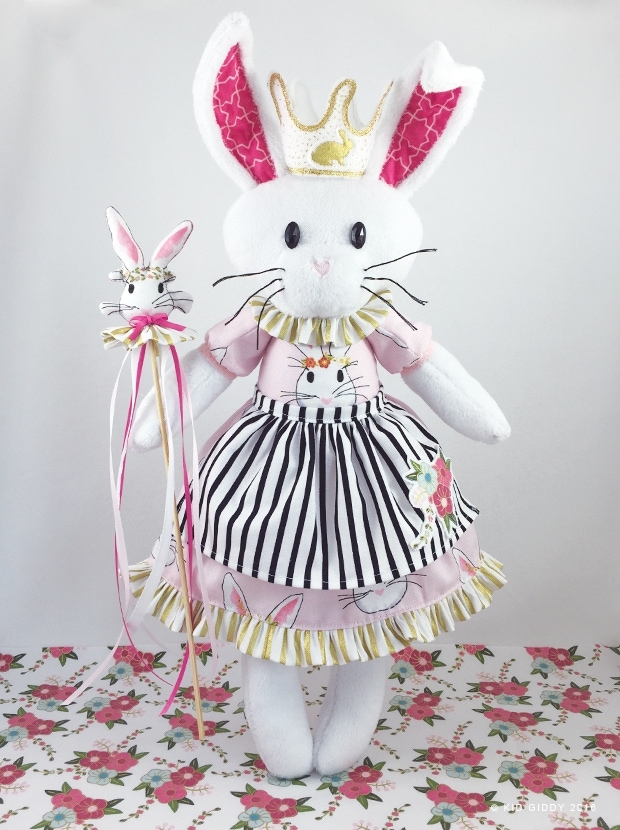 Hello, is that not THE cutest thing you've ever seen??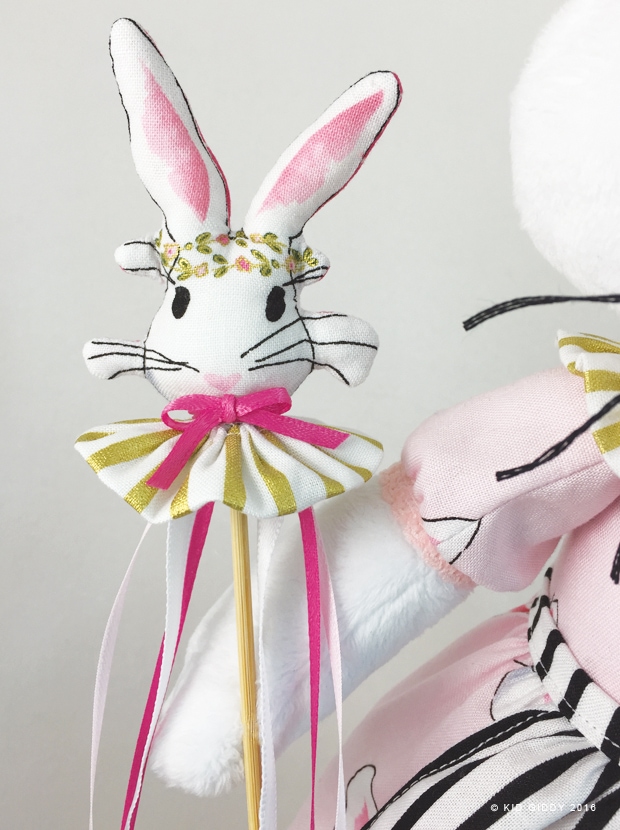 Her name is Phoebe and she's the queen of the bunnies. She even has the most perfect accessory!! I'm seriously wondering how I can manage to steal her.. (even though we live in different states *wink*)
Stop by KidGiddy today to find out all the details about how Kerry made Phoebe!!