Hello there!  Before you read this post I should warn you that it contains photos of both sunshine and a beach.  Consider yourself warned if you're still buried in snow *wink*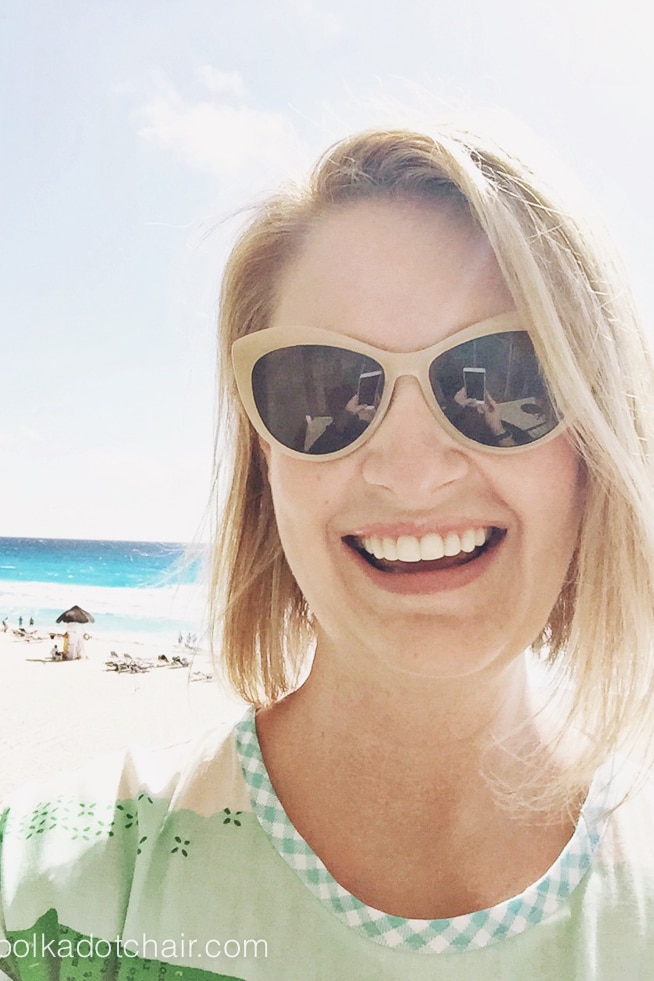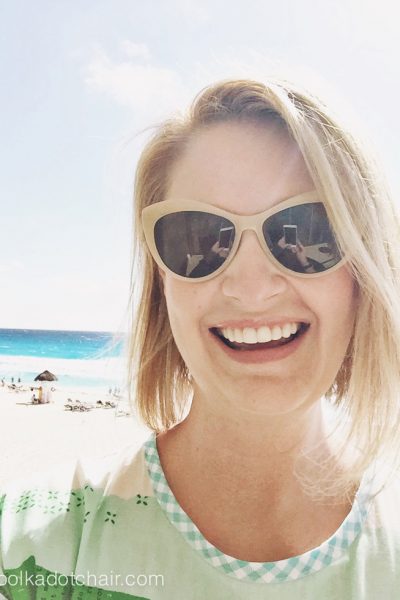 This past weekend I escaped to Cancun.  It was just a quick trip with my husbands office but it turns out that it was very much needed.  A month of snow, ice and sub zero temperatures had really started to get to me. You may have noticed a higher than normal concentration of typo's on blog posts lately. I'm convinced the cold was starting to mess with my brain cells.
We just barely got back and today I'm feeling jet-lagged, tired, cold and completely overwhelmed by my "re-entry" to do list, so you're not allowed to hate me too much :).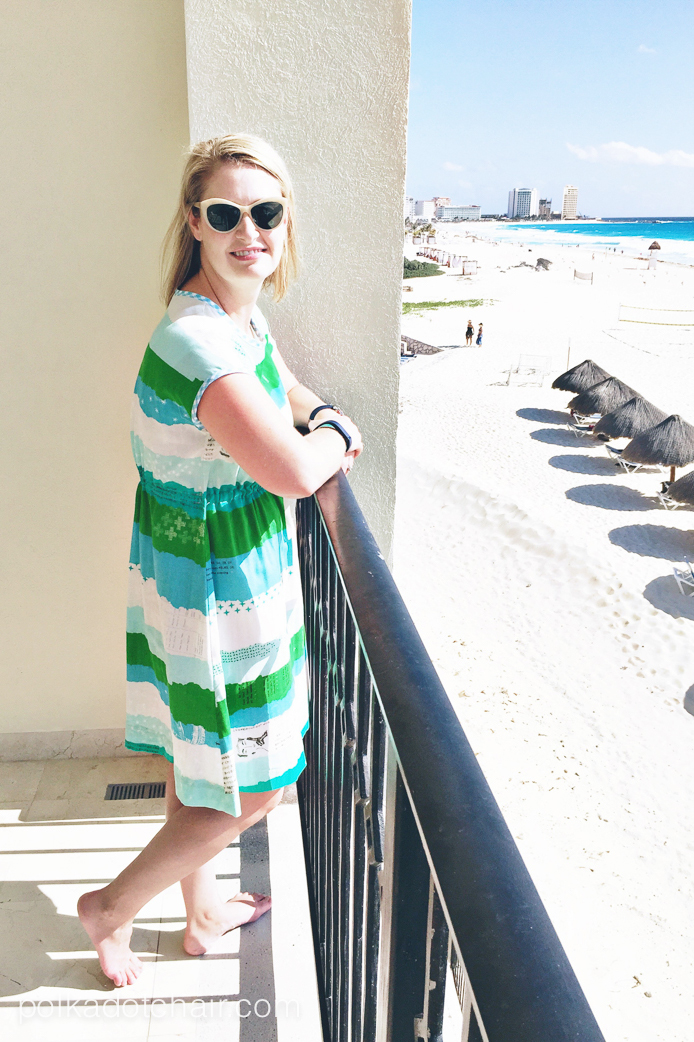 Today you can find me over at the Sew Can She Blog as a part of their Sewlebrity Sew Along,  talking about this dress that I stitched up for myself the night before I left for Cancun.
The pattern is the Quilting Bee Dress from the book "Just for You" and it's made from some Cotton + Steel double gauze fabric.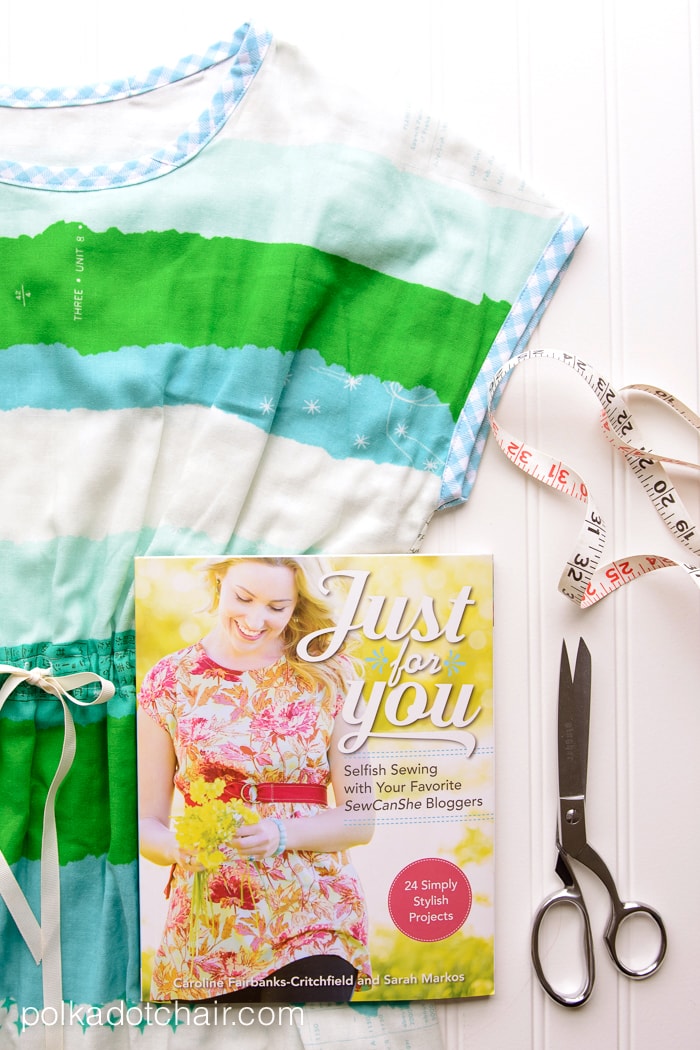 Hop on over to Sew Can She to read more about my thoughts on stitching up the dress….and to look at a few more pictures of sunshine and sand.
The book features 24 projects that are designed to be made FOR YOURSELF!! There bags, accessories, clothing items and other really cute and fun projects.
As a part of the Sew Along I'm giving away one copy of Just For You.  Just use the Rafflecopter widget below to enter. US residents who win, will receive a book, and international residents who win, will receive an electronic copy of the book.
a Rafflecopter giveaway