if you're new here, I use my Saturday Snapshots posts to share a bit about my life with you here. Things I'm doing, things I'm thinking, and things I like.  Affiliate links may be included.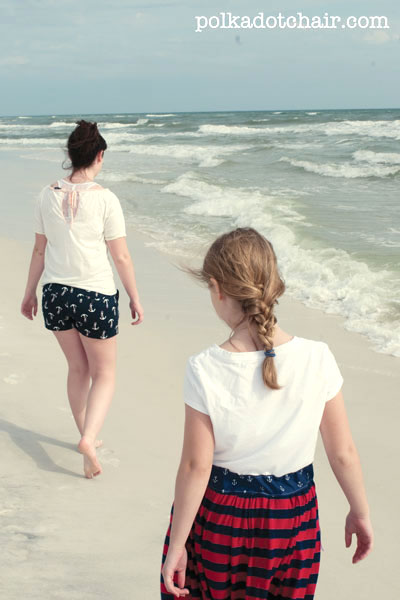 Okay, I'm not going to sugar coat it.  March was LOOONNGGG.  Long and cold.  It's not going down as my favorite month of this past year.    I spent way to many days holed away in my basement sewing since it was way to cold to go outside.  In Louisville it was one rainy cold freezing day after another.  My doc said I was vitamin D deficient (there's a bit suprise)… I started taking supplements and I'm still deficient (well in vitamin D, that is).  I think that stuff doesn't really work, there is no replacment for REAL sunshine.
Growing up I didn't think I was much of an outdoor lover, I liked to be outside but wasn't that kid that had to be out all the time.  As an adult, I've realized that I AM an OUTDOOR person.  I love to sit out in the sun,  go for walks and eat my dinner outside.  I love it most in the evening just when then sun is setting and the world gets all warm and glowy.  There is something a bit magical about that part of the day.
We are going on 5 months of  "don't go outside" weather…. it's starting to get to me.   Remind me of this when I'm  complaining that it's 100 degress with 90% humidity in July.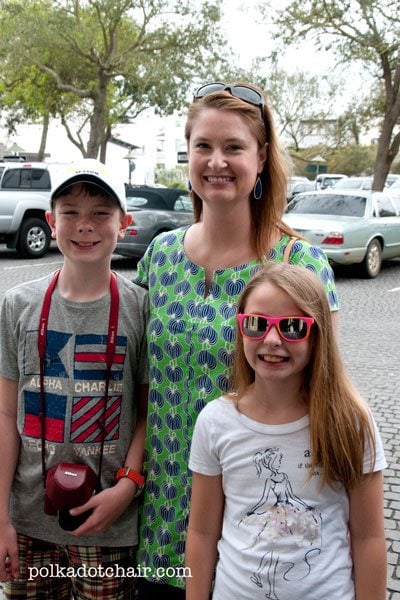 This past week our family drove as far south as we could without going into the ocean. We ended up in the Seaside Beach area of Florida.  You draw a straight line south on the map from our house and that's where you'll end up.
We have been relishing in much needed sunshine, yummy food and a general feeling of doing ABSOLUTELY nothing in particular.  It's going to be hard to go back to reality… but if it wasn't then I guess vacations wouldn't be so wonderful.
In other news,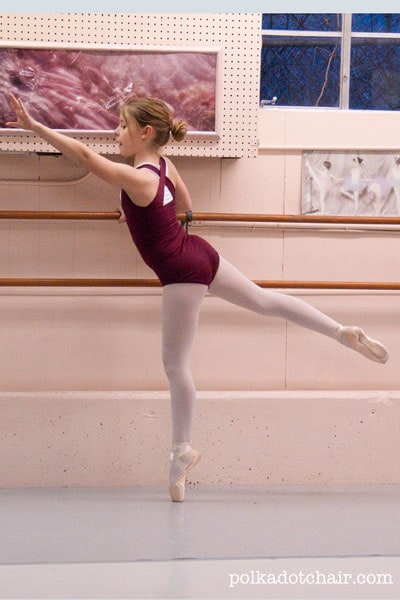 -My youngest daughter earned her pointe shoes for ballet in January. She's a tiny little thing, not much like her 5'9″ mom in that regard.  She seems perfectly suited for ballet as she's been walking around on her toes since she was 2.  No one seems surprised that she took so well to it.
-My oldest got in to the University of her choice (BYU) and got her housing all situated this last week, talk about nerve wracking!  We had to sit at the computer and wait for the very SECOND that you could pick a room.  So far so good, now just to get her enrolled in classes (which I have a feeling is just as nerve-wracking).
-Still trying persuade my 11 yr old son to step away from Minecraft on a daily basis.  What is it about that game that's so darn addicting?  All I've got to say is thank heavens for timers on iMacs.  Oh he's also BEGGING me for a 3D printer…. not in the cards anytime soon, although they do look really cool.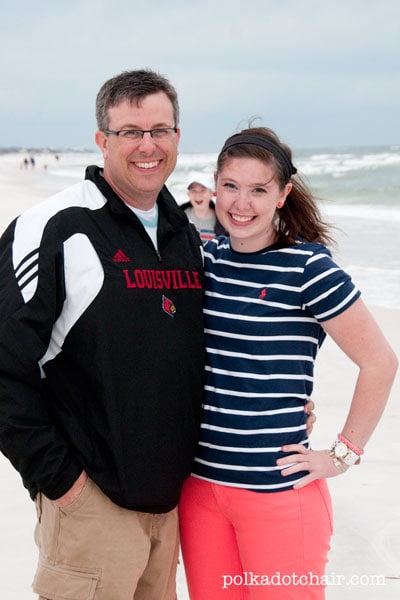 can you spy the photobombing little brother?
-Last by BY FAR NOT LEAST!  GO CARDS!!! Louisville's playing in the Final Four. Both the men's and women's teams… We are all just a little excited here!
'til our next Saturday Snapshots
-Melissa
Here are a few links you may be intersted in:
My youngest daughter recently LOVED a new book about Africa. It's called Facing the Lion . She's especially interested since our trip there last summer.  She's a good reader and this book was a good fit for a 6th grader. Anyone else have a good recommendation for an African themed book for  middle school reader? My husband read, Long Walk to Freedom
 last year and loved it, but it's a bit too difficult a read for my 6th grader.
I got the new Genius System from Lifestyle Crafts in the mail right before we left. I can't wait to try it out. I prefer metal dies for cutting fabric and felt (versus electronic cutters).
I'm exited to announce a new partnership with myself and Bernina.  Watch for more specific details this month. In the meantime check out WeAllSew.com for great information and tutorials.
I'm pretty sure any one of these Dresses from Shabby Apple would make a great Kentucky Derby Dress.   I'm really liking the colors of the Marigold Skirt.