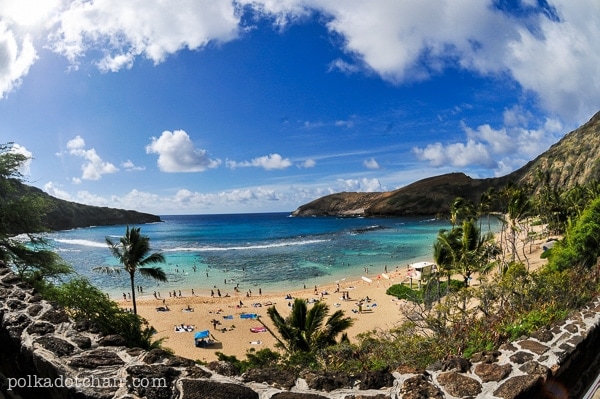 I thought today I'd share a bit more with you about the rest of our trip to Hawaii.  We pick up on day 4…  Let me first tell you that "vacation induced oneryness" has begun to set in at this point.  The photos are pretty but we were not without our fair share of "who has to sit in the back of the van" , "I don't want a cheeseburger for lunch", and "mom, she touched me"  bickering.  Such is life on a family vacation.  I kept repeating my vacation mantra "lower expectations" to myself and things were fine.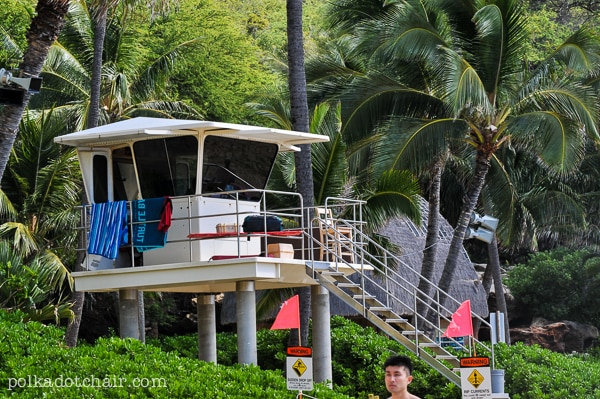 Today was the 4th of July and we were headed to Hanauma Bay.  An absolute must see for Oahu (or so I was told—- and yes it is). The park opened at 7 am and we got there about 7:15, sometimes still being on Eastern Time helped us and it wasn't a horrible thing to be up so early and driving to the Bay.  We had been told that the park fills up quickly and to get there early otherwise we'd be turned away.  We got in just fine with no wait.  I walked back up to get something out of the car at 9 am and the line to pay  must have been hundreds of people deep.  So if you go, take my advice and go EARLY!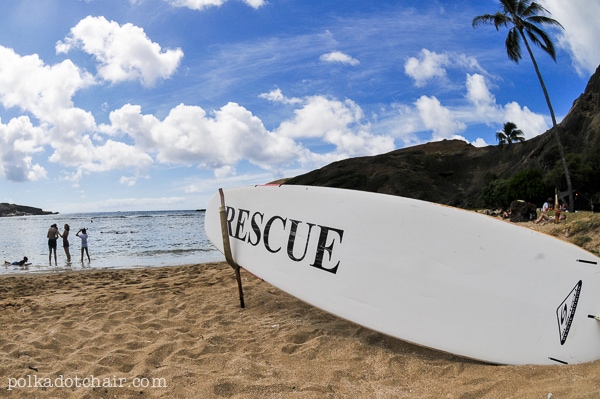 Pretty much everyone in my family loves to snorkel, but I will have to admit that the rocks in the Bay freaked me out pretty good.  At some point while I was snorkeling I thought the rocks would scrape on my stomach as I was swimming.  They were that close to the surface!  I stayed out for a bit and some some amazing (and BIG fish). My oldest daughter, normally very adventurous started to snorkel then saw a fish about the size of her head and freaked out. That was it for her for the day. She sat under a tree, then got pooped on by a bird. We all got a good kick out of it (except her).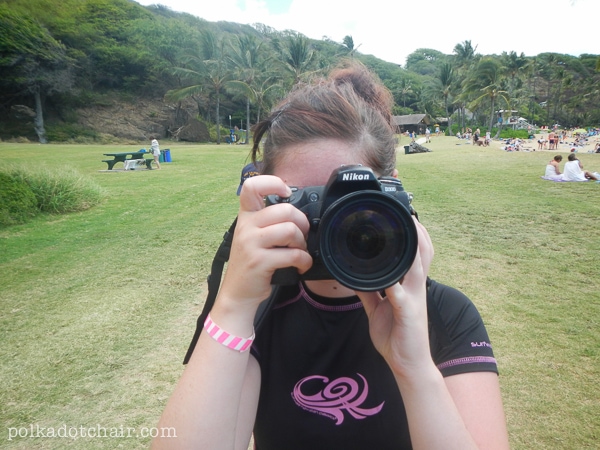 She spent the rest of the day taking pictures (she took most of the ones in this post). After Hanauma Bay, we had lunch at an awesome cheeseburger place (I think Teddy's???) then headed back to our hotel. We cooked dinner in and watched fireworks on the beach.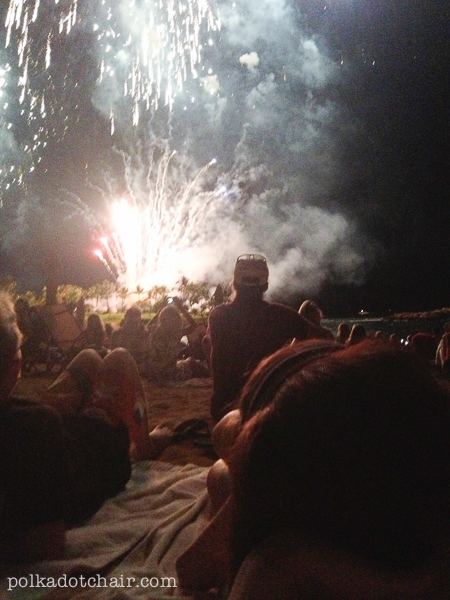 The next day we got up early (again)…. trust me at this point it was pretty hard to drag everyone out of  bed.   But we had an appointment to meet a Turtle.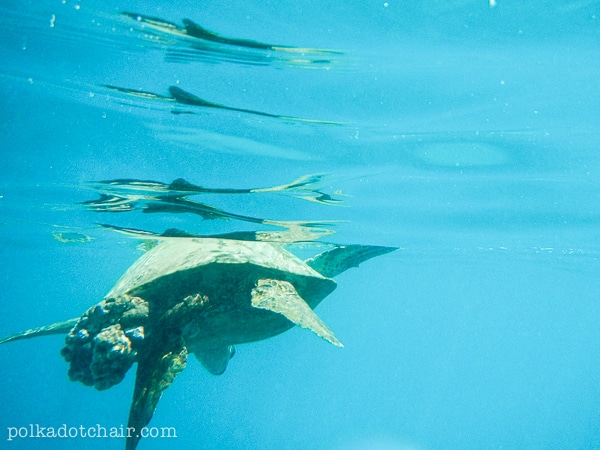 I've always wanted to see a sea turtle while snorkeling and was not disappointed at all by our experience.  We took a boat out to what is called Turtle Canyon and watched as several sea turtles (about 5 at one point) took turns coming up to the surface to catch a breath. We stayed pretty far away from them so they could have their space (photos are all zoomed in).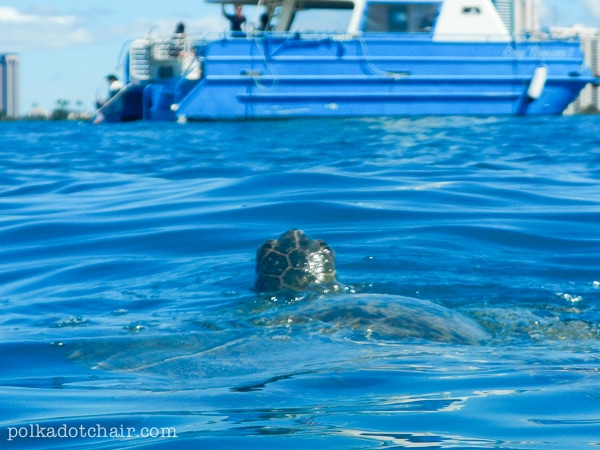 They were amazing.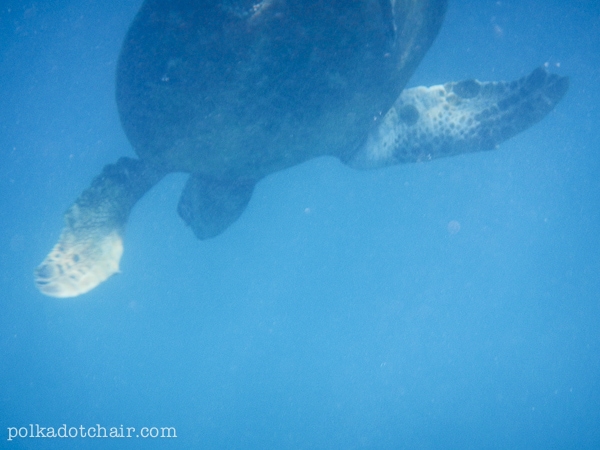 The rest of the day was spent sleeping and swimming at our hotel.  The next two days were pretty laid back, a trip to see the Pineapple Plantation (which  closed 10 min after  we got there because it rained).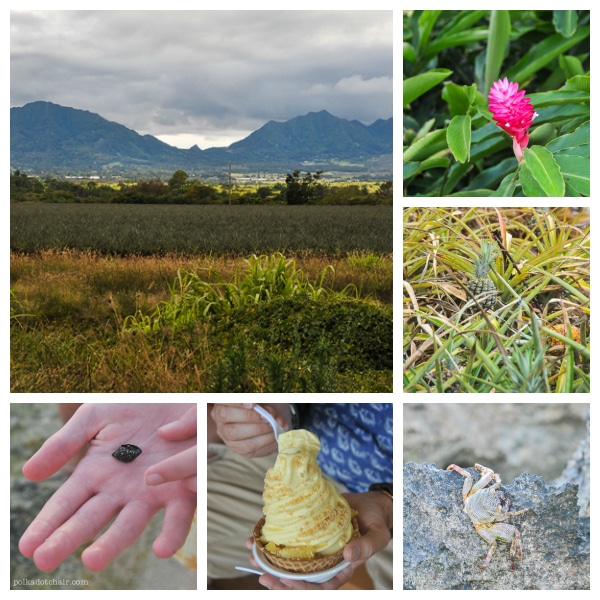 Another trip up to the North Shore for some more shaved ice… this time from Aoki's.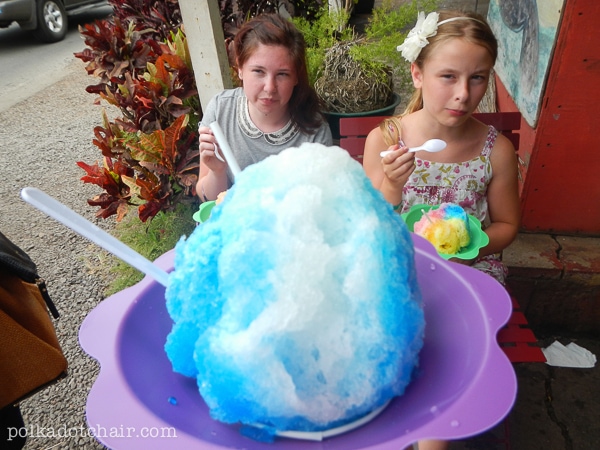 Which we found out is being torn down at the end of July.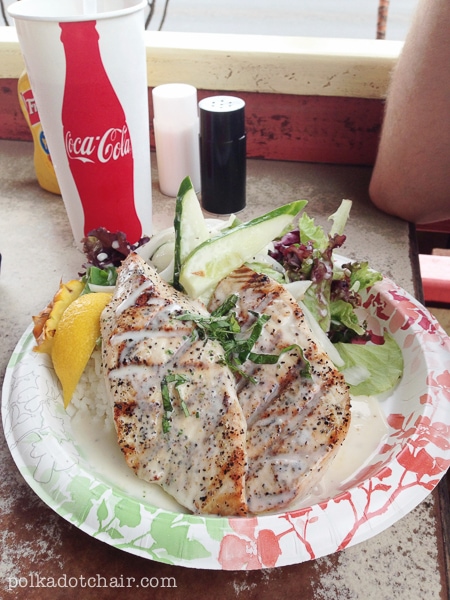 Another amazing lunch.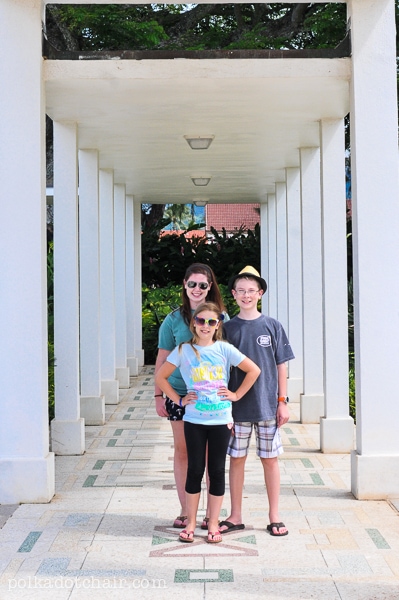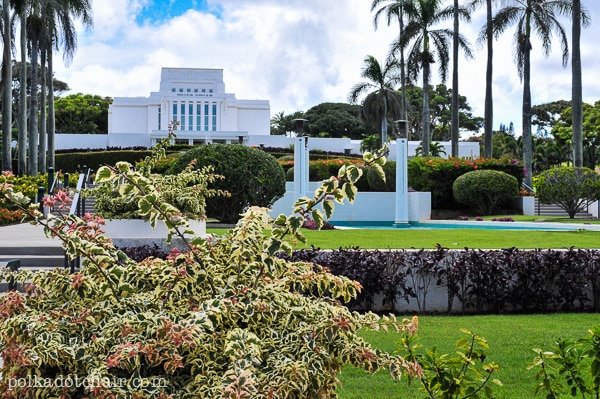 And one more stop on Sunday before our plane left to see the LDS Hawaiian temple at Laie.  The grounds are absolutely amazing.  We were able to chat with some people at the visitors center and wander the grounds.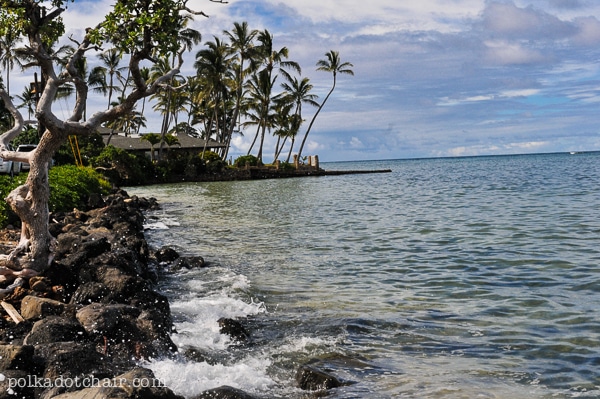 The night we went to the Polynesian Cultural Center we drove home down the East side of the Island, it was pitch black outside and I said "I'll bet this is a pretty drive", well we went back that way on Sunday and YES IT IS!  I must have told my husband 10 times to pull over so I could take pictures.   I can't believe we almost missed it all in the dark!
  Thanks for indulging me these last two Saturdays and letting me share a bit with you about my first experience in Hawaii. I've said before that I've got traveling in my blood and love few things more than getting out and exploring a new place.  Hawaii did not disappoint and I can not wait until I get the opportunity to visit again.