if you're new here, I use my Saturday Snapshots posts to share a bit about my life with you here. Things I'm doing, things I'm thinking, and things I like.  Affiliate links may be included.
This week was one of those that felt like it was a month long. I won't go into details but I was feeling very overwhelmed and over committed most of the week.  Combine that with a few unfriendly people that crossed my path, and this week is not going down as one of my favorites.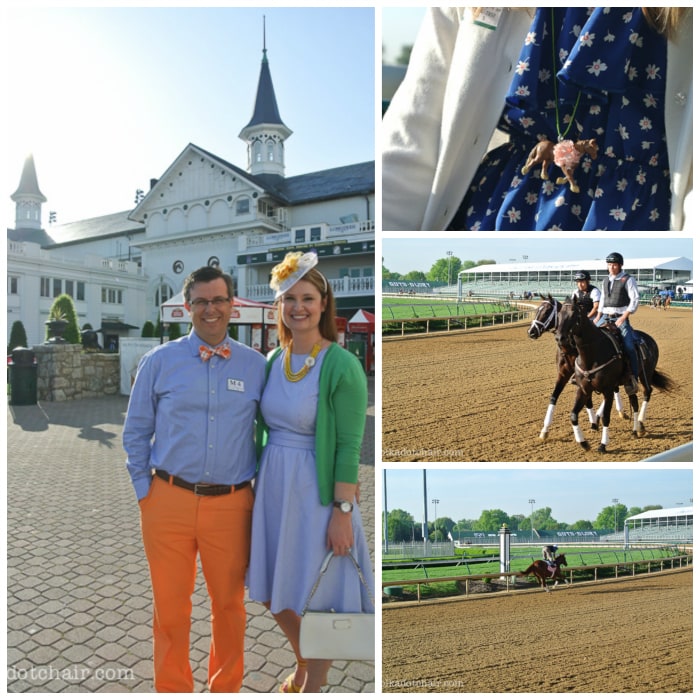 On a MUCH lighter note though, we did get to do something VERY fun this week.  Every year we celebrate the entire week leading up to the Kentucky Derby.  The last 5 years I've been able to go to the Kentucky Oaks race, which is the race the day before the Derby and a favorite of the locals around here.  I've yet to go to THE Kentucky Derby,  rapidly escalating ticket prices have made that very difficult (anyone want to pay $500 a ticket?).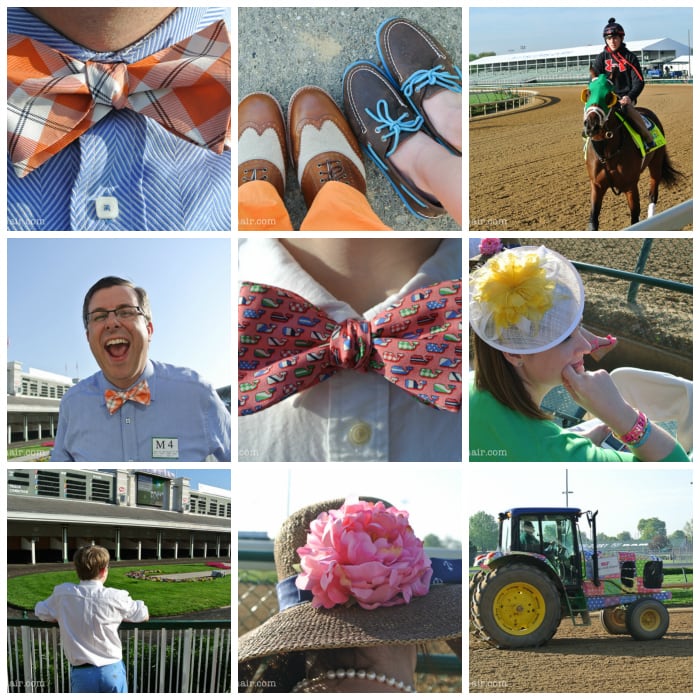 This year we decided to try something new, we went to Dawn at the Downs.  It's a fancy breakfast that starts at 7 am all Derby week and is hosted on Millionaires Row.  We decided to take the kids and in my opinion this is a very good alternative for kids to experience the Derby without going to the races.  (I wouldn't take kids under 16 to the Oaks or Derby, too crowed, and there's a lot of alcohol around).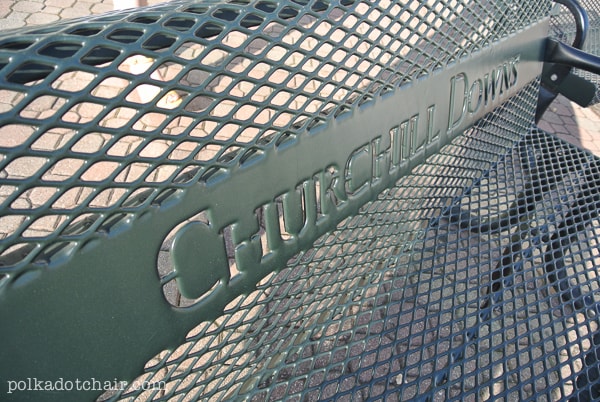 Going to breakfast, we got all the fun of dressing up too!  I made my oldest daughters hat, can you spot the Sarah Jane fabric on there?
I will say that I thought the breakfast was a bit crowded so we had to wait a bit for food in the buffet line, but other than that we LOVED IT.  After breakfast we went down to the track to watch the horses warm ups. We saw many Derby contenders run by.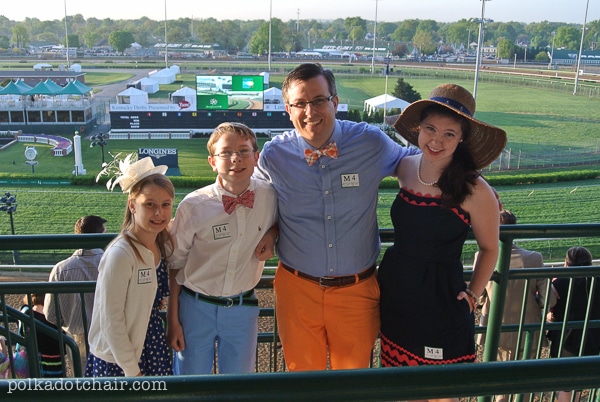 All in all it was a BLAST and we will be back next year for sure.  It was fun to dress up but not necessary, about half the people there were dressed up the other half were in business clothes.
Today is the Kentucky Derby, turn on your TV and watch the most exciting 2 minutes in sports.
Happy Weekend! Here are some links you may be interested in:
– Did you get anything for Mom yet? NO?  Then check out Blurb Mother's Day 20% Off Sale!. Make her a photo book that she will love.
– I just signed up for my first Craftsy class last month and so far am loving it! Camille Roskelleys Craftsy Pre-Cut Piecing Made Simple Class class is next on my list. They also have lots of FREE mini classes on their site.
-The new look here on the blog is thanks to Diana at Livy Love Designs. I bought her "keep calm and get the seam ripper" print at the Queen Bee Market at SNAP last week.  Go check out her adorable etsy shop.
-We found the MOST adorableDutch Bike
for my daughter's birthday on Amazon. She loves it and it matches the one her Dad has.  Next I'm going to make her a little basket for the front.

Click for Print Friendly Version