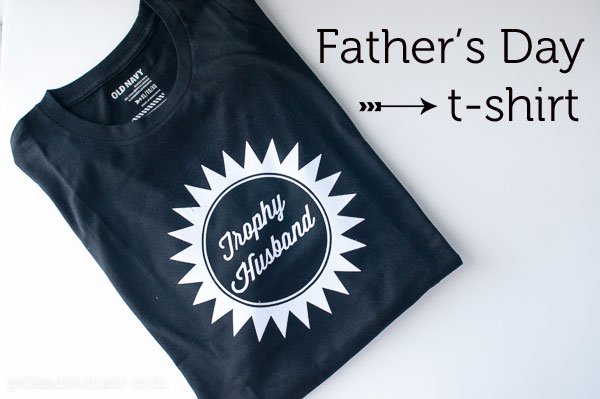 Disclsure: Affliatle links are included in this post, I was also provided free product://
PSA: Father's Day is in 2 weeks. It's June 16th to be exact.  If you are looking for a fun unique gift for Dad why not try making him a fun Trophy Husband t-shirt?
My husband is a goof ball… he appreciates the humorous gifts a bit more than the sentimental ones.  We seem to always give him a t-shirt for Father's Day, one year it was Super Dad and last year it was this Star Wars one from Shirt.Woot that still cracks me up  (mostly because we have boy girl twins and I think he seriously considered naming them Luke and Leah for a bit).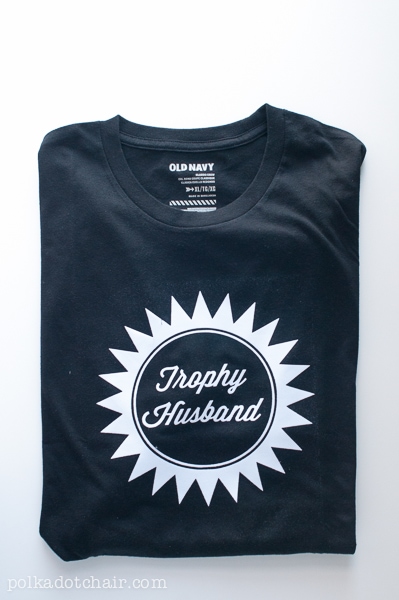 We were on vacation and we spotted a "Trophy Husband" t-shirt I tried to talk him into buying it but you know how much men LOVE buying clothes– it was not happening.  I put the idea in the back of my mind and decided to make him one instead.
This t-shirt is made with Silhouette Heat Transfer Material that I cut with my Silhouette Machine.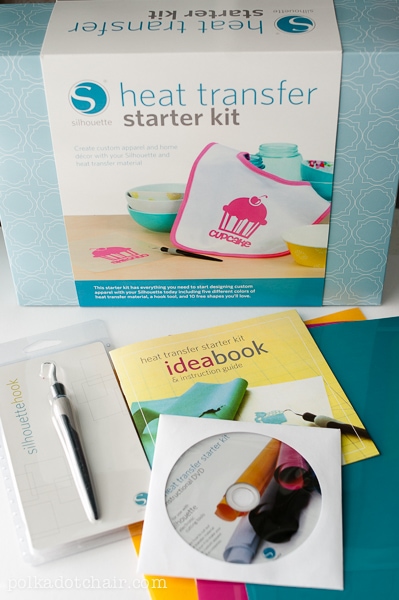 The Heat Transfer kit comes with everything you need to get started, it also includes a "sampler" of the material so you can see which one you like the best.
Now let's make that shirt!
Just a note: I started with black transfer material and a navy blue t-shirt- not a wise idea as it didn't show up enough.  But that's why you see black material in the how to photos, and white on the shirt. Lesson learned.
Design your decal in the Silhouette software. I used a seal that I purchased in the Silhouette Store and the font Wisdom Script to make the "Trophy Husband" letters.
Follow the directions in the software to cut out your decal. Make sure that you have reversed your image.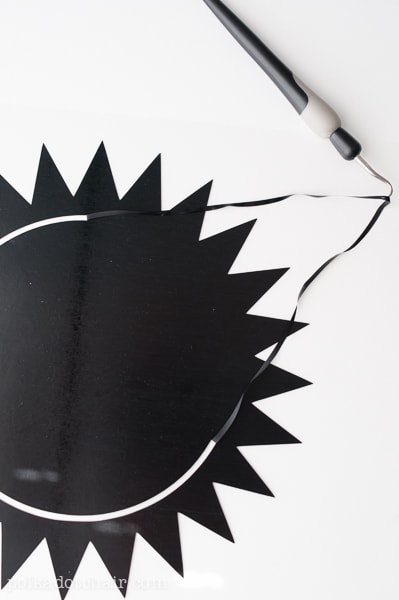 Pull away the extra transfer material to reveal the decal. I used the hook with the kit to get the little stubborn pieces out.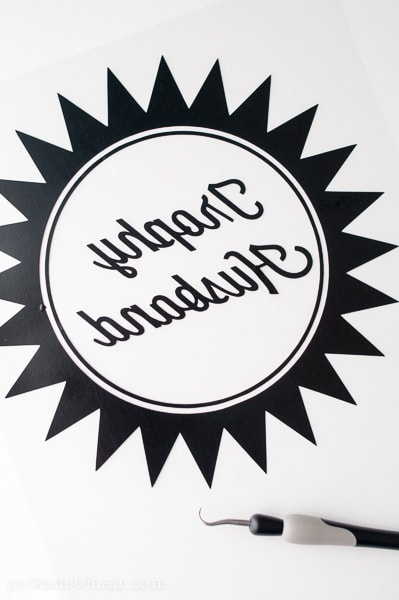 Place the decal onto the t-shirt and press using the cotton setting on your iron.  Apply pressure as you iron and make sure that all of the spots get stuck down well.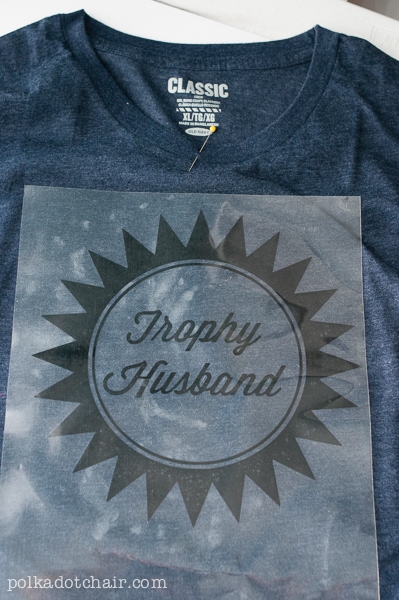 Next just peel off the plastic and VOILA you're done!!
Here's my finished product (after I made a second one cut out of fuzzy white heat transfer material).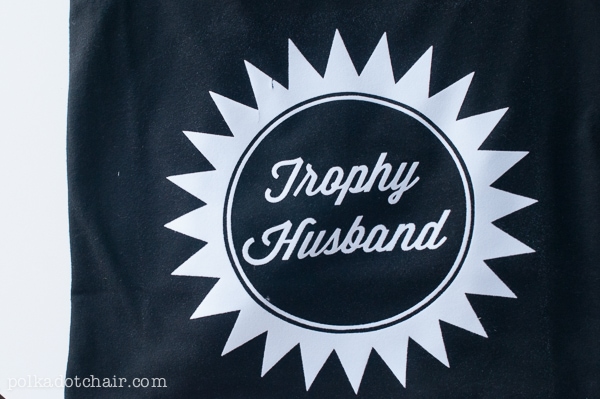 If you're looking for more ideas to make with the Silhouette Heat Transfer Material, here are some that I've featured in the past!  Makes for super easy t-shirts for kids!!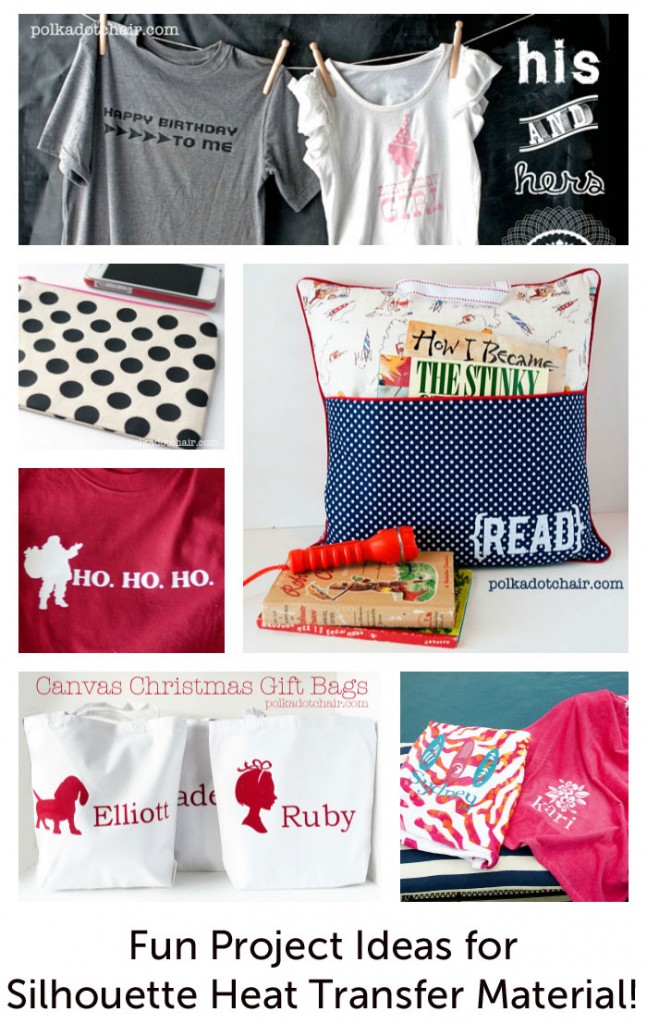 links: t-shirts, polka dot zip pouch, on the go reading pillow, ho ho ho shirt, christmas gift bags, beach towels