Today Liz from Simple Simon and Company is showing us how to make a cute BBQ apron perfect for summer. The best thing is that it's made from an upcycled dish towel. How cool is that?  If you like this project then you may also like this Childs Apron Tutorial.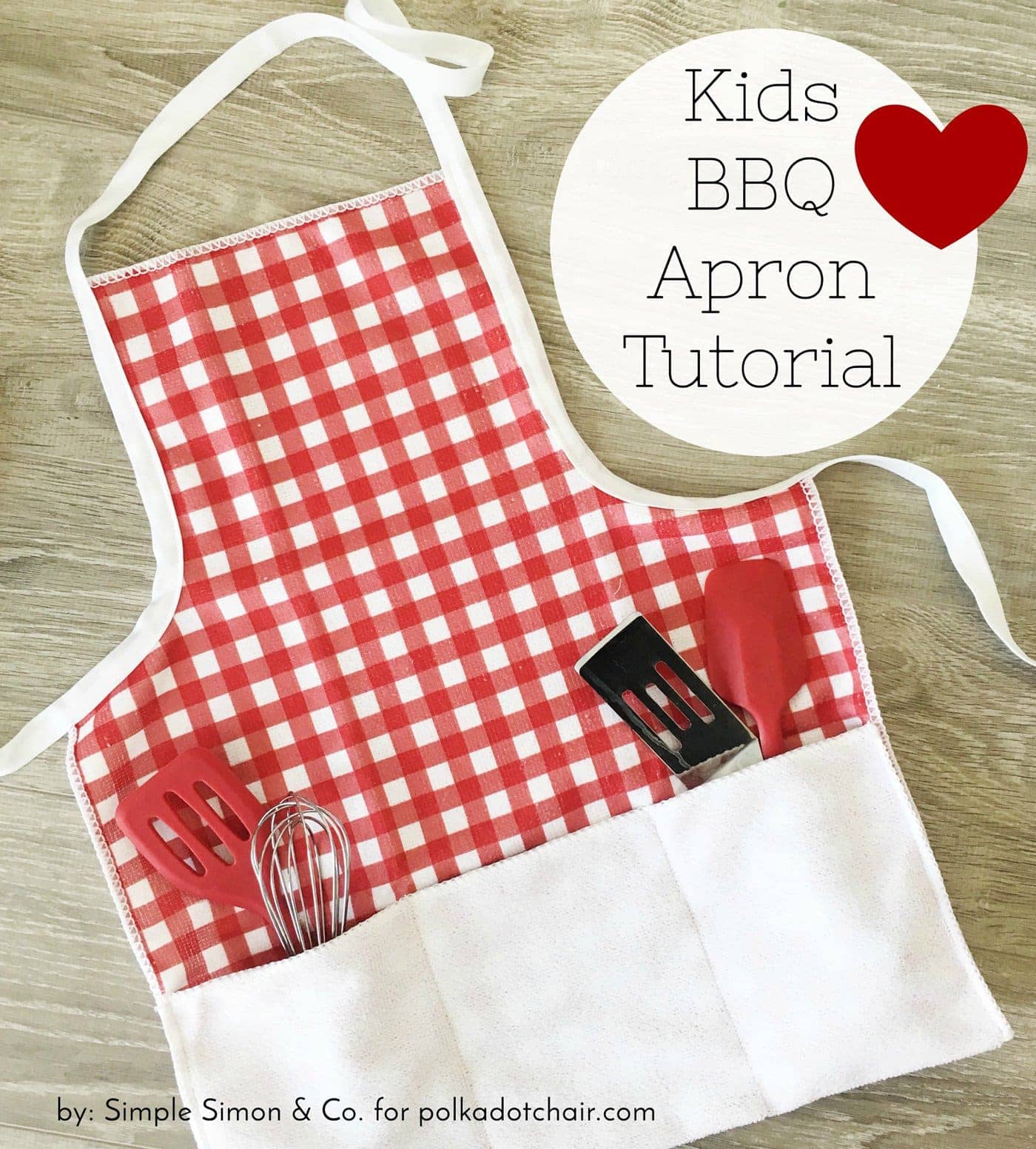 Hello Polka Dot Chair readers!
We are Elizabeth and liZ from over at Simple Simon and Company and we are excited to share a simple and inexpensive children's project with you…how to make a Kids BBQ Apron!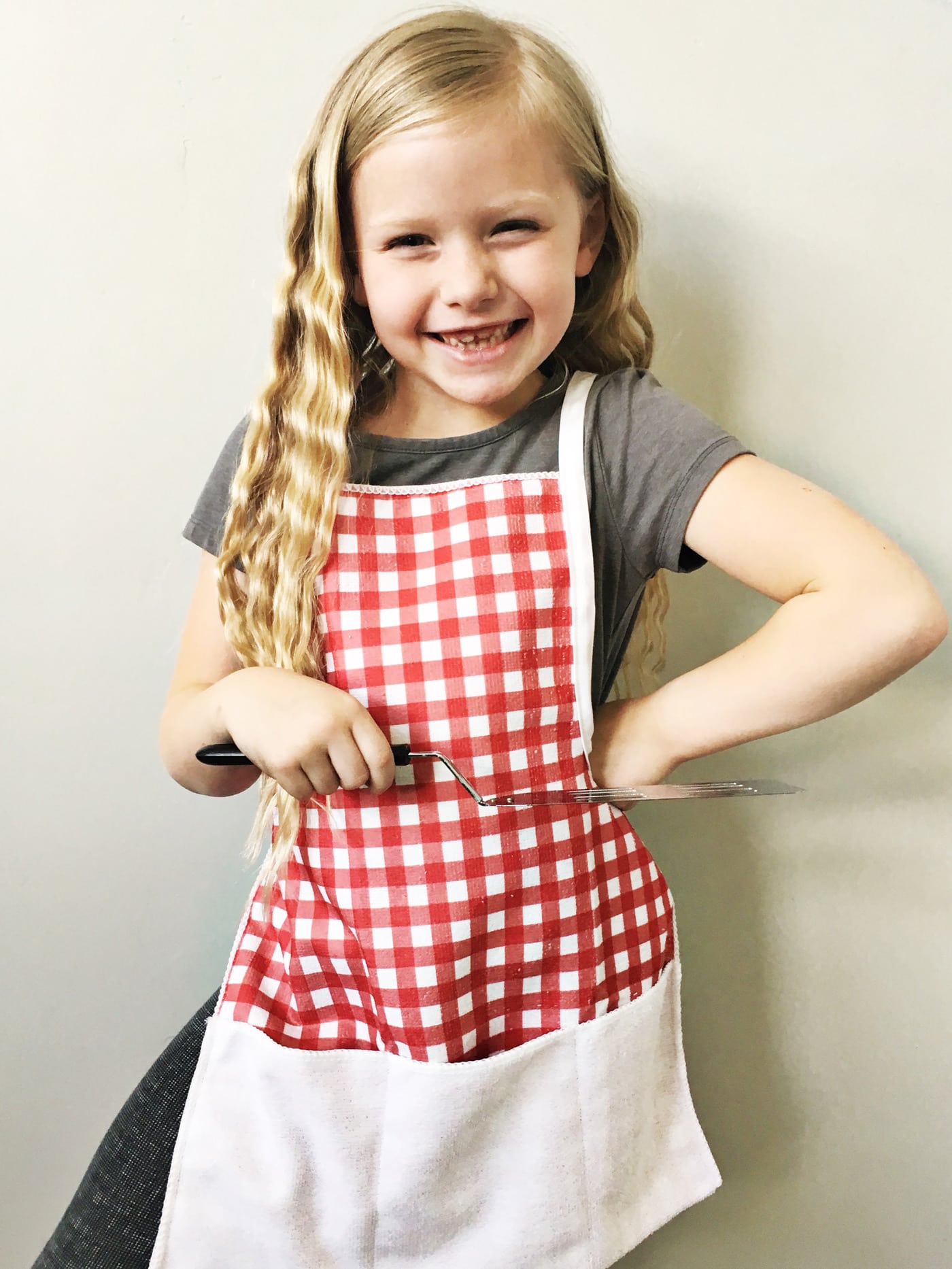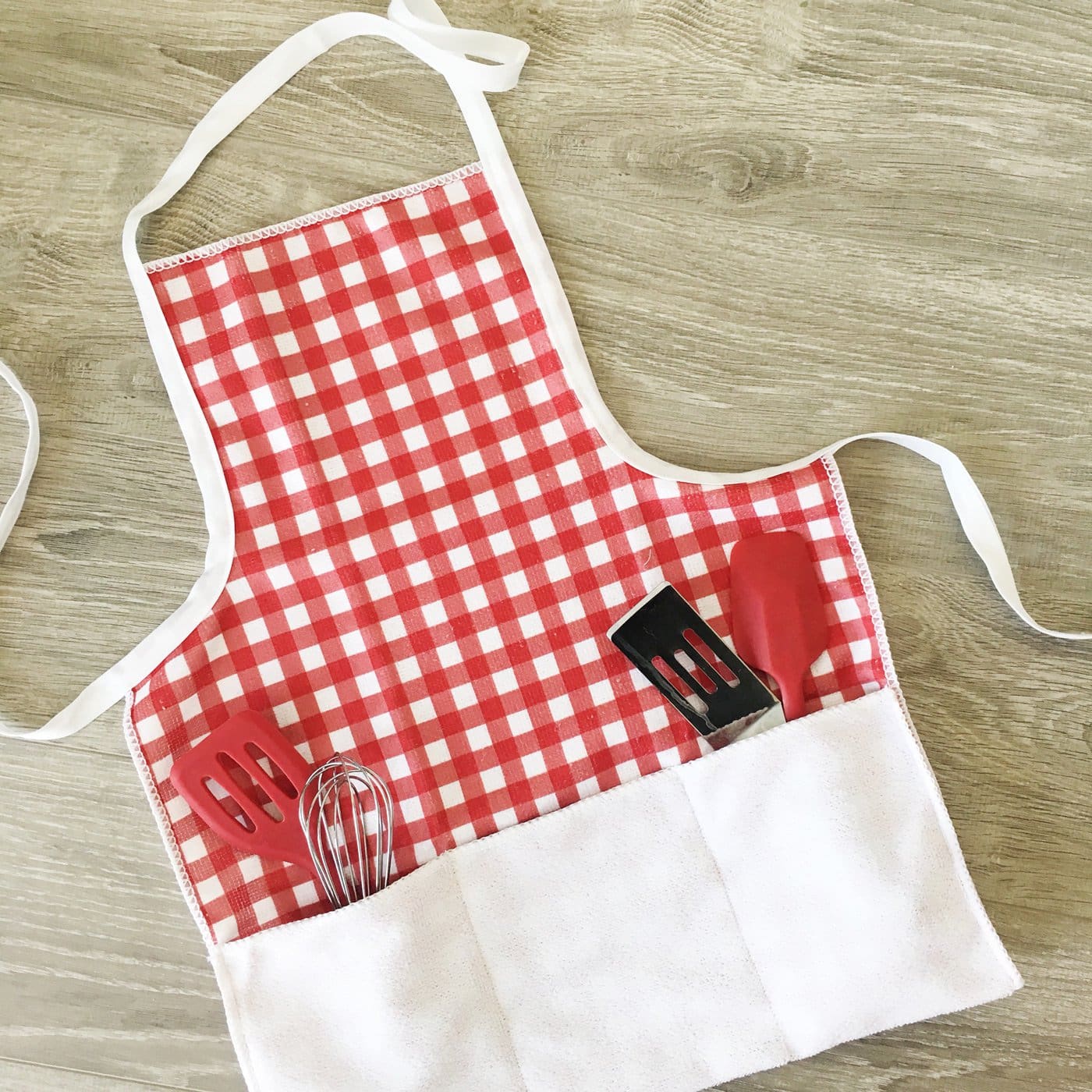 BBQ Child's Apron Pattern:
Supplies for BBQ Apron:
*1 dish towel
*2 yards double fold bias tape
*pins
*scissors
*sewing machine
*a marking tool (even a pencil will do)
Once you have your supplies rounded up it's time to get started!
Kids Apron Pattern Construction Steps: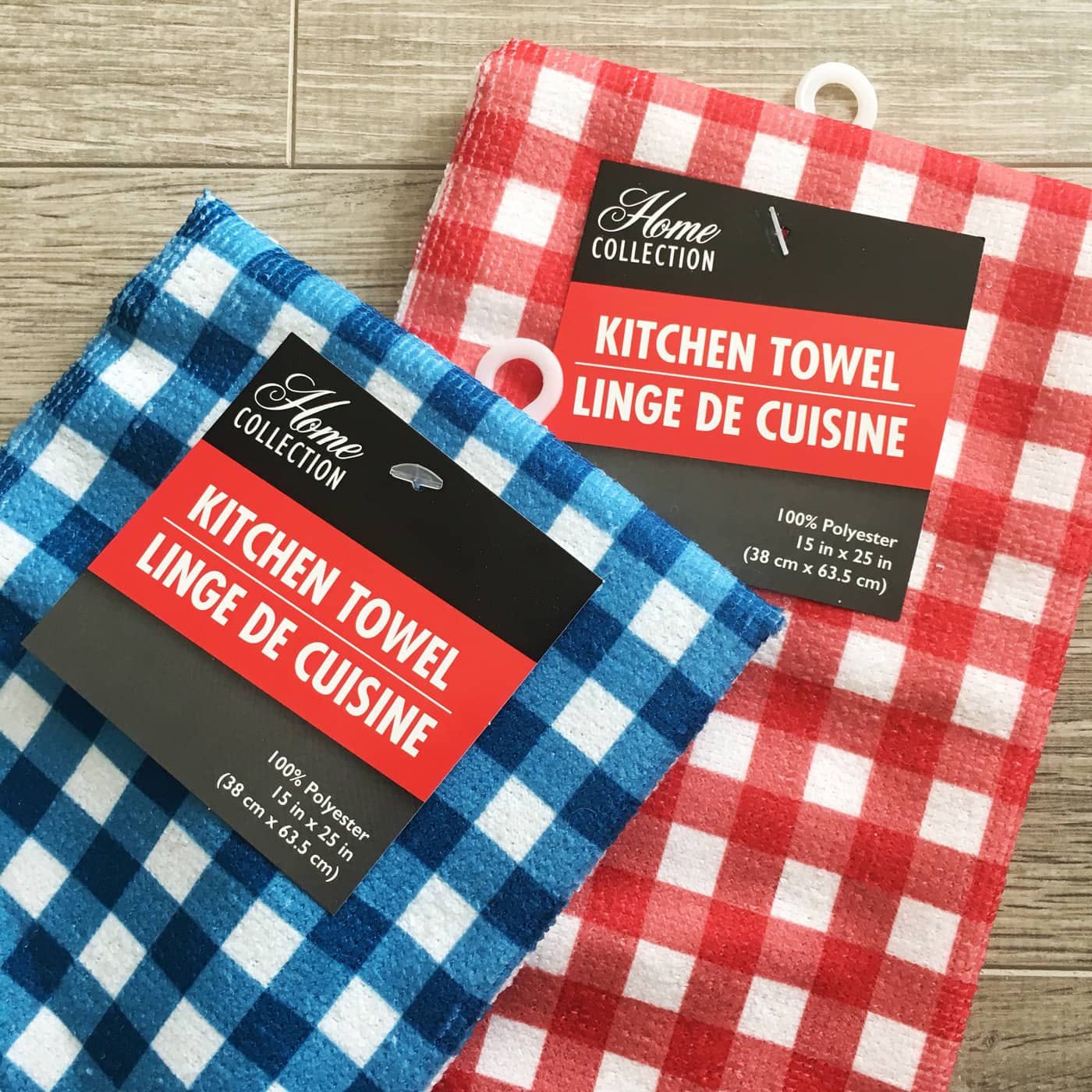 #1.  Lay your dish towel out on your cutting mat (or countertop) vertically so that the short sides of the towel are along the top and bottom…and then find the center of that top short edge.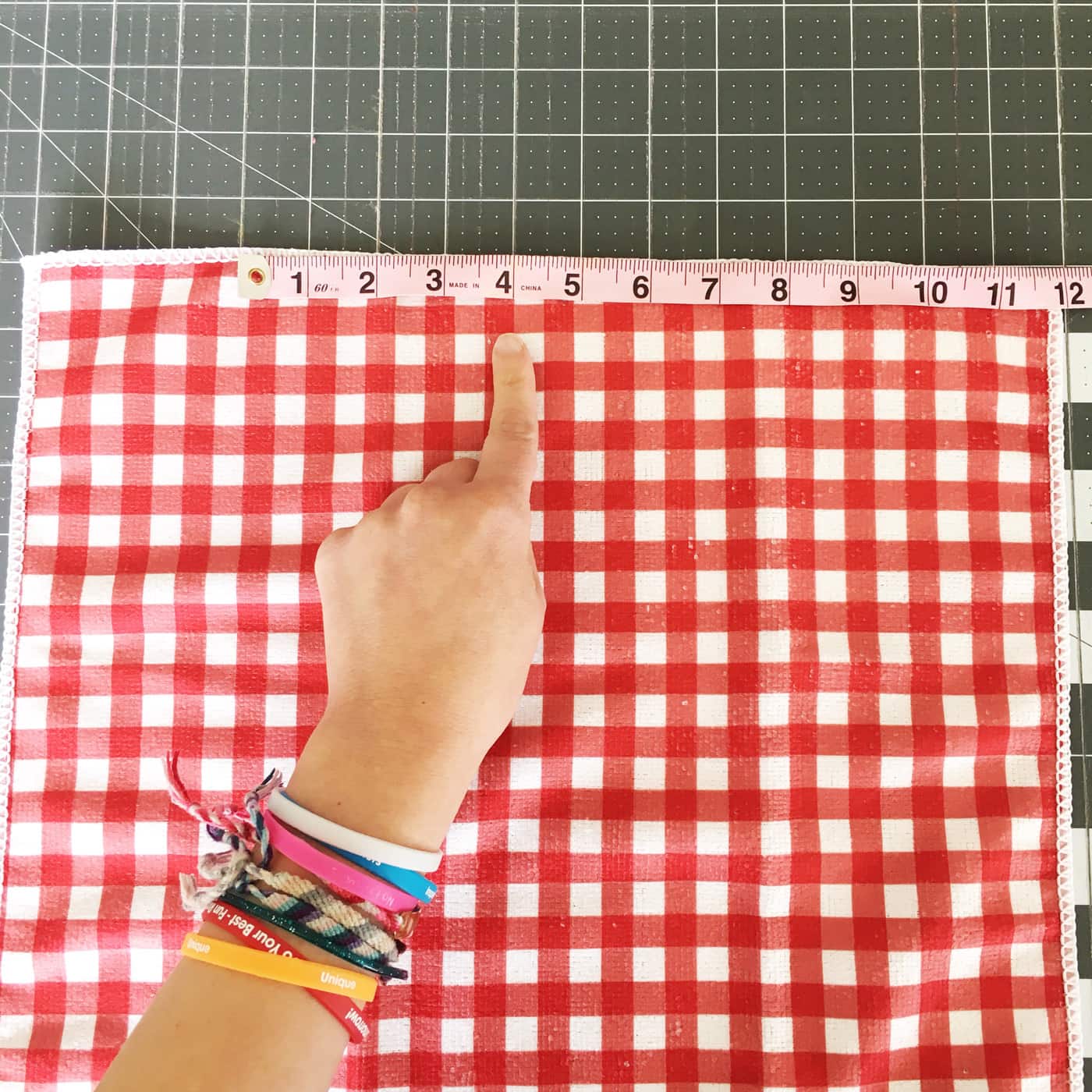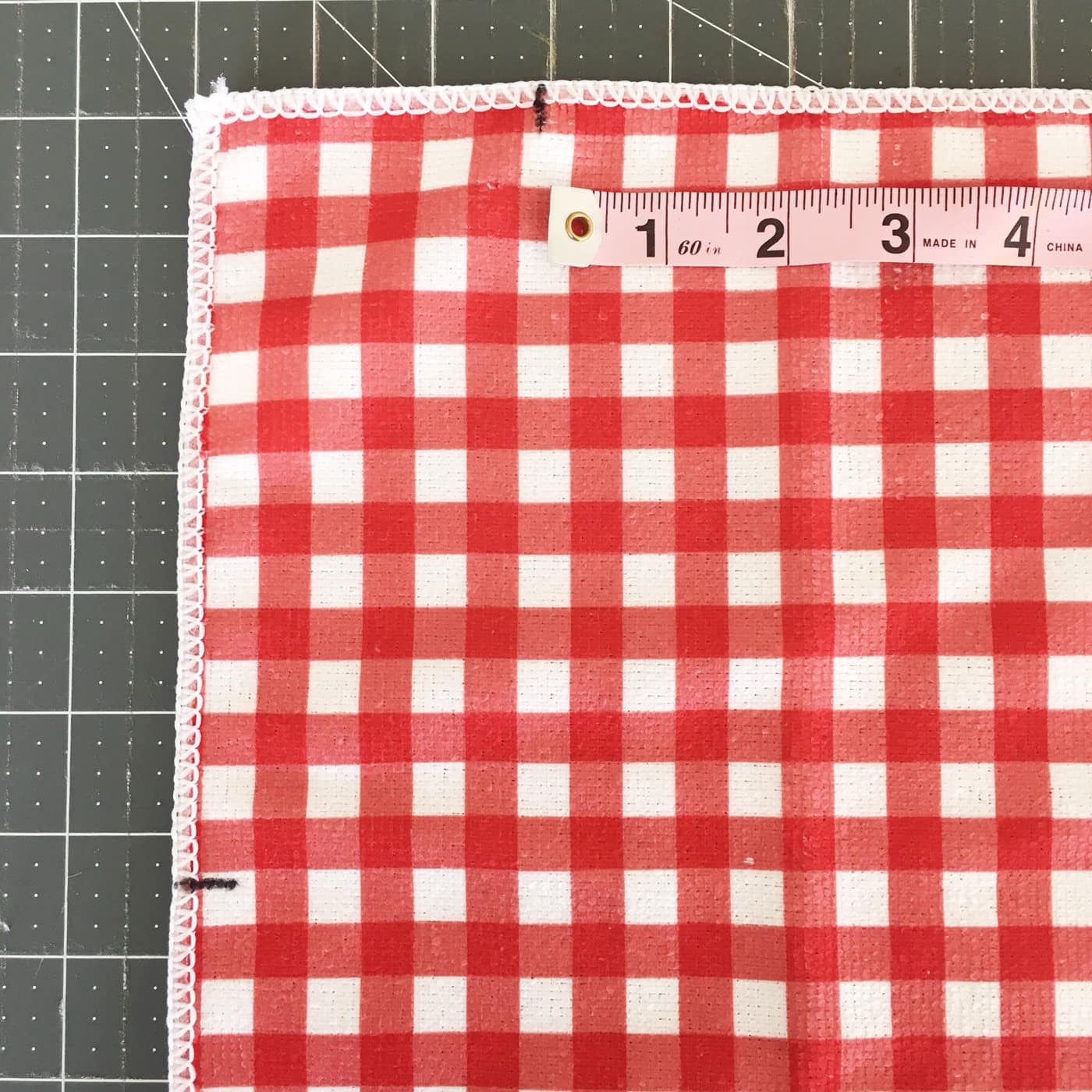 #2.  Once you have found the center of the top edge measure out 4″ from each side of the center and mark with your marking tool.  (I used a sharpie.)  Next measure down 7″ from the top corner down each side and mark with your marking tool.
#3.  Connect the marks on each side with a "J" shaped curving line (as shown in the photo) and then cut along that line.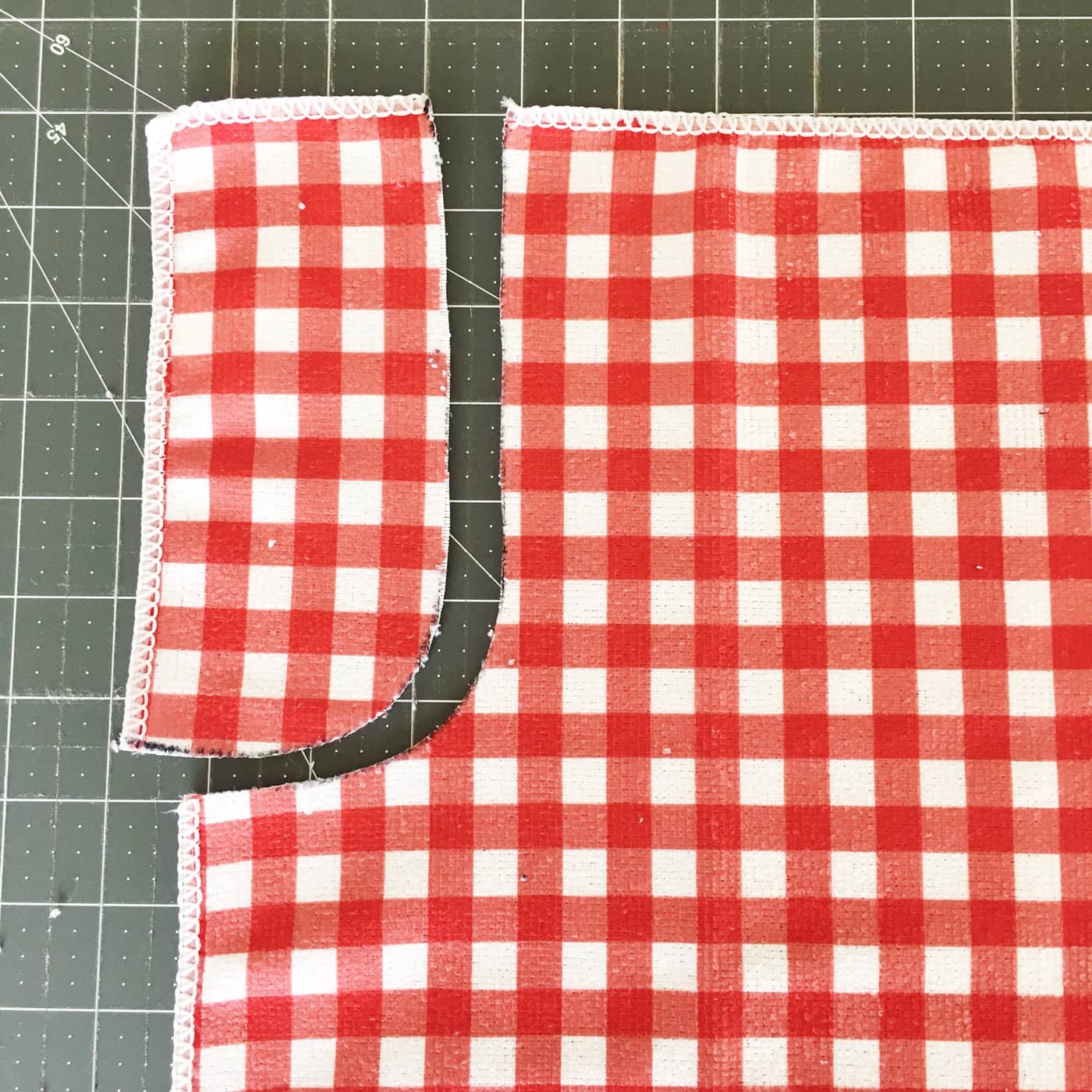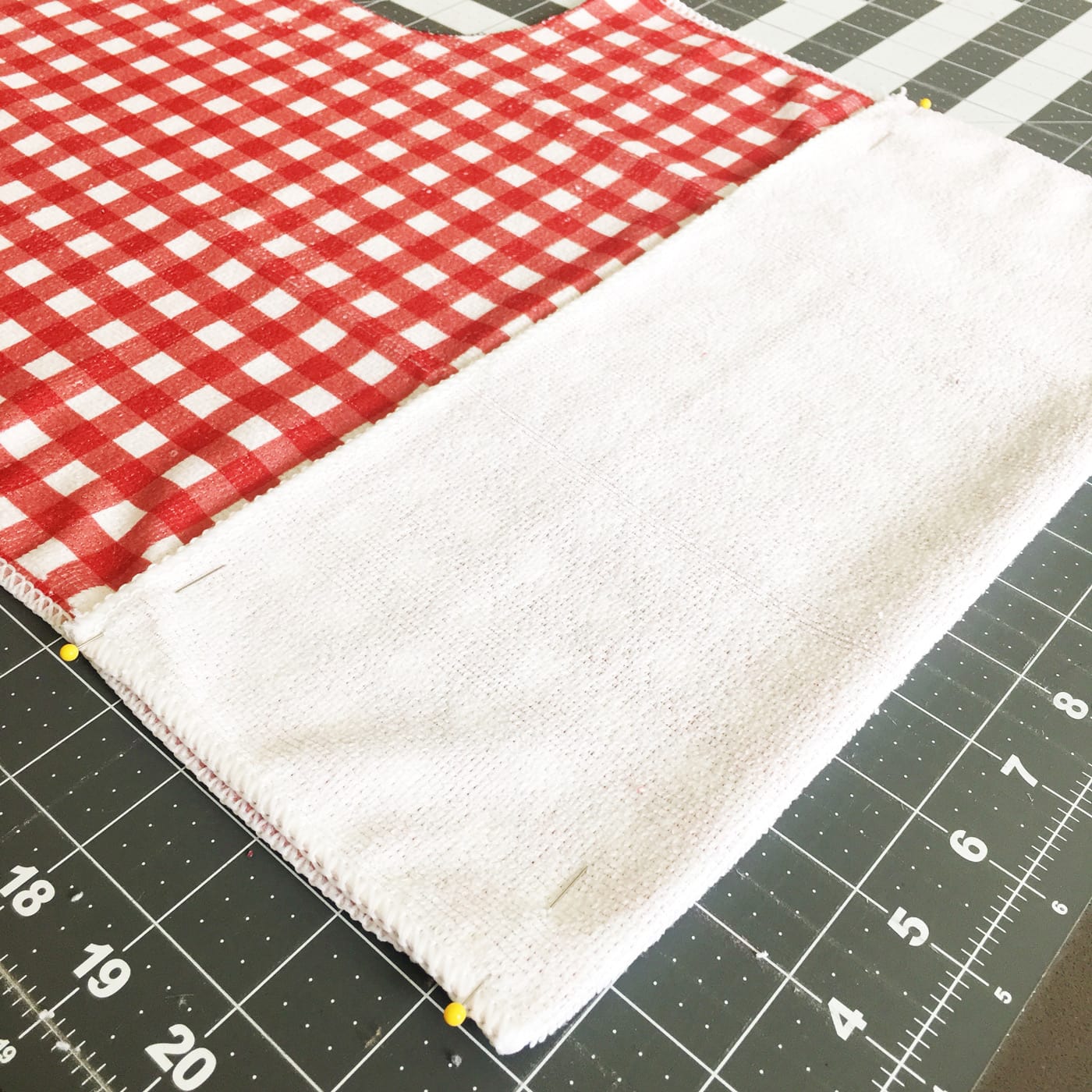 #4.  Fold the bottom of your apron up on top of itself 6″ (as shown in the photo) and pin.  Stitch along the edges of each side of your fold to create a long pocket on the bottom edge of our apron.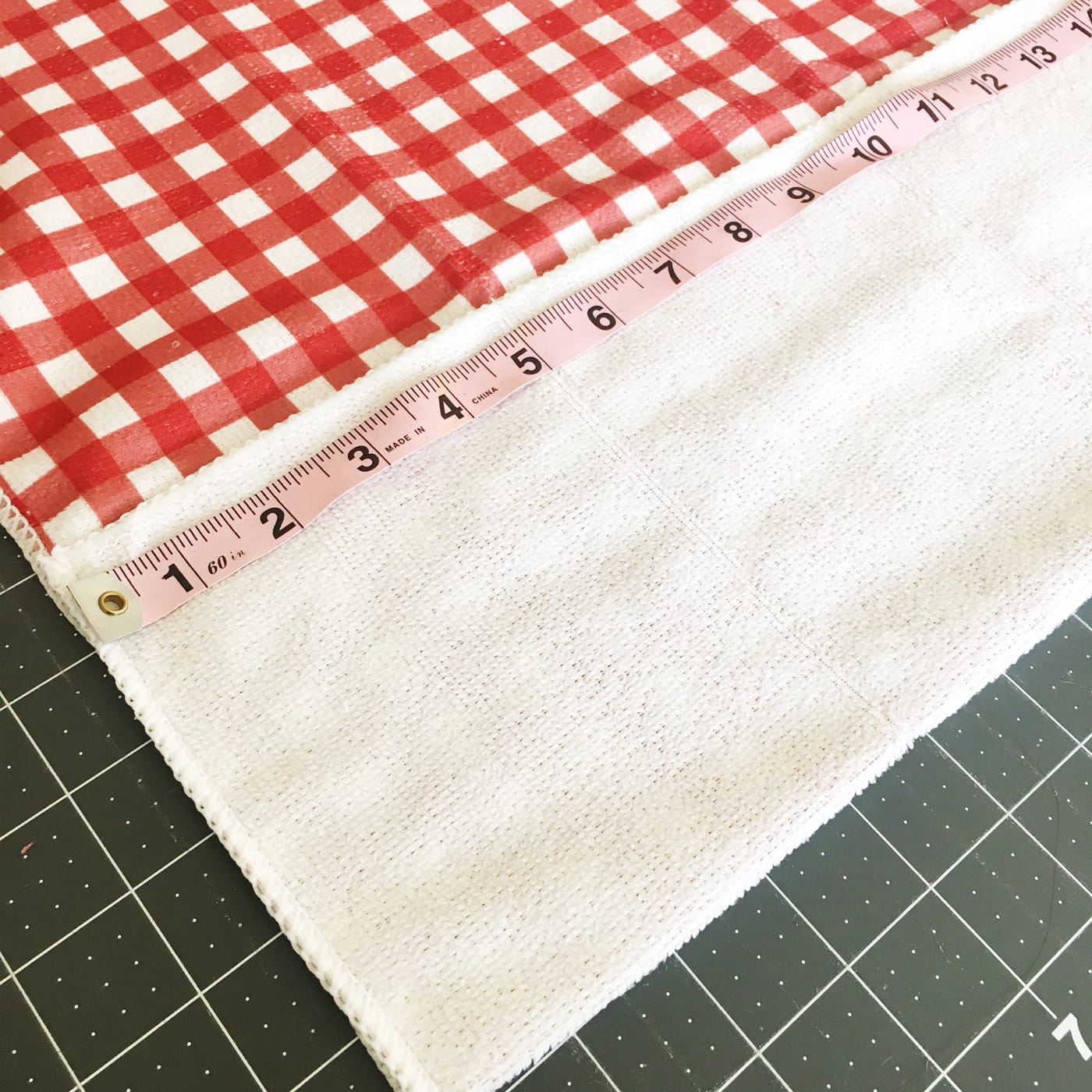 #5.  Measure in 5″ from each side of your apron.  Mark a vertical line from the top of the fold to the bottom of your apron at both 5″ marks.  Sew along this line.  This will create 3 individual pockets at the bottom of your apron.
#6.  Fold your 2 yards of bias tape in half and mark with a pin.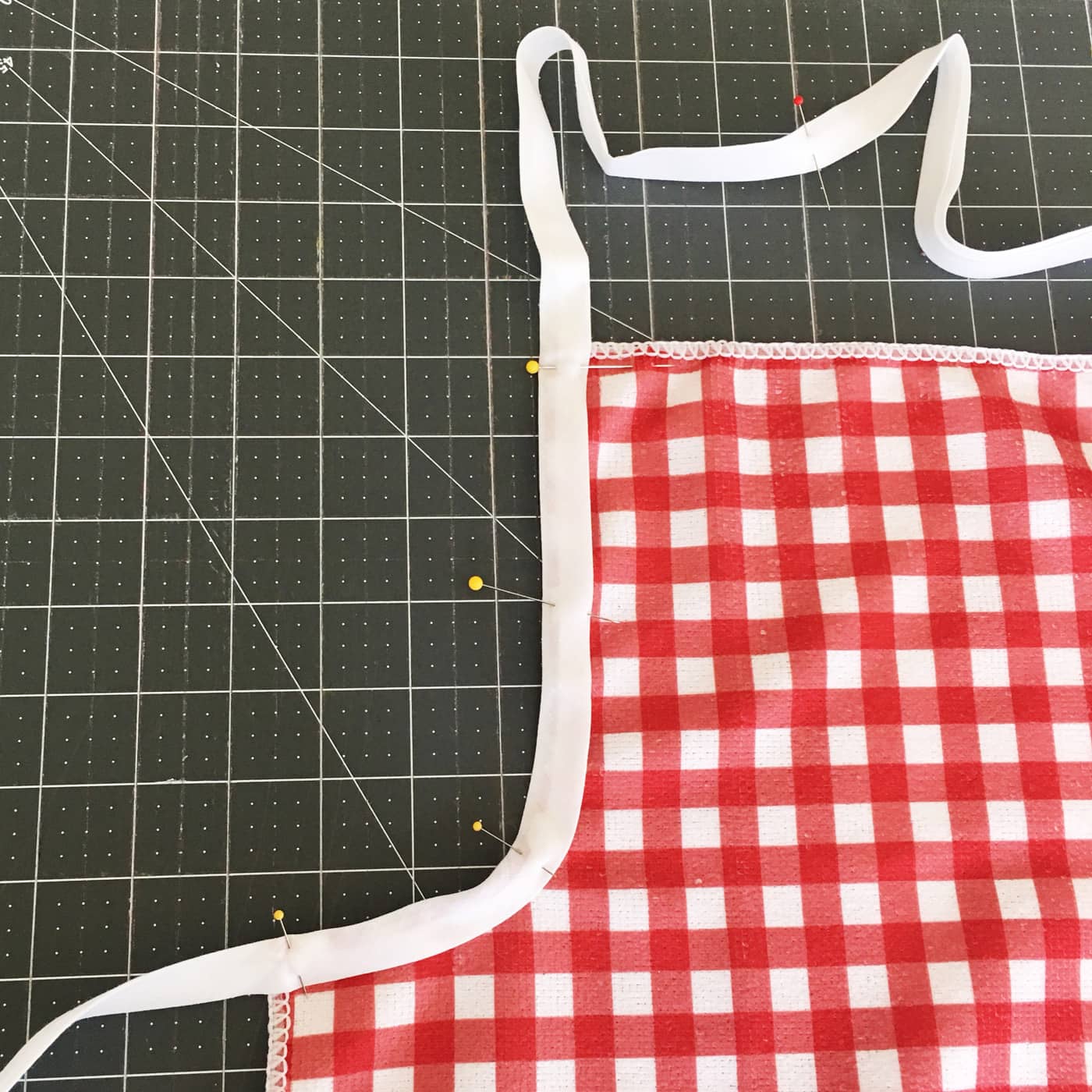 #7.  From the middle of your bias tape measure out 8″ on each side and pin to the top of your apron (as shown in the photo).  Remember to place the dish towel in between the folds of your bias tape to create a nice finished edge!  Pin all the way down each curved side of the apron.  *NOTE:  There will be quite a bit of bias tape hanging off the edge of both sides of your apron…this is what you want because that excess bias tape is what becomes your apron ties in the back!)
Finishing: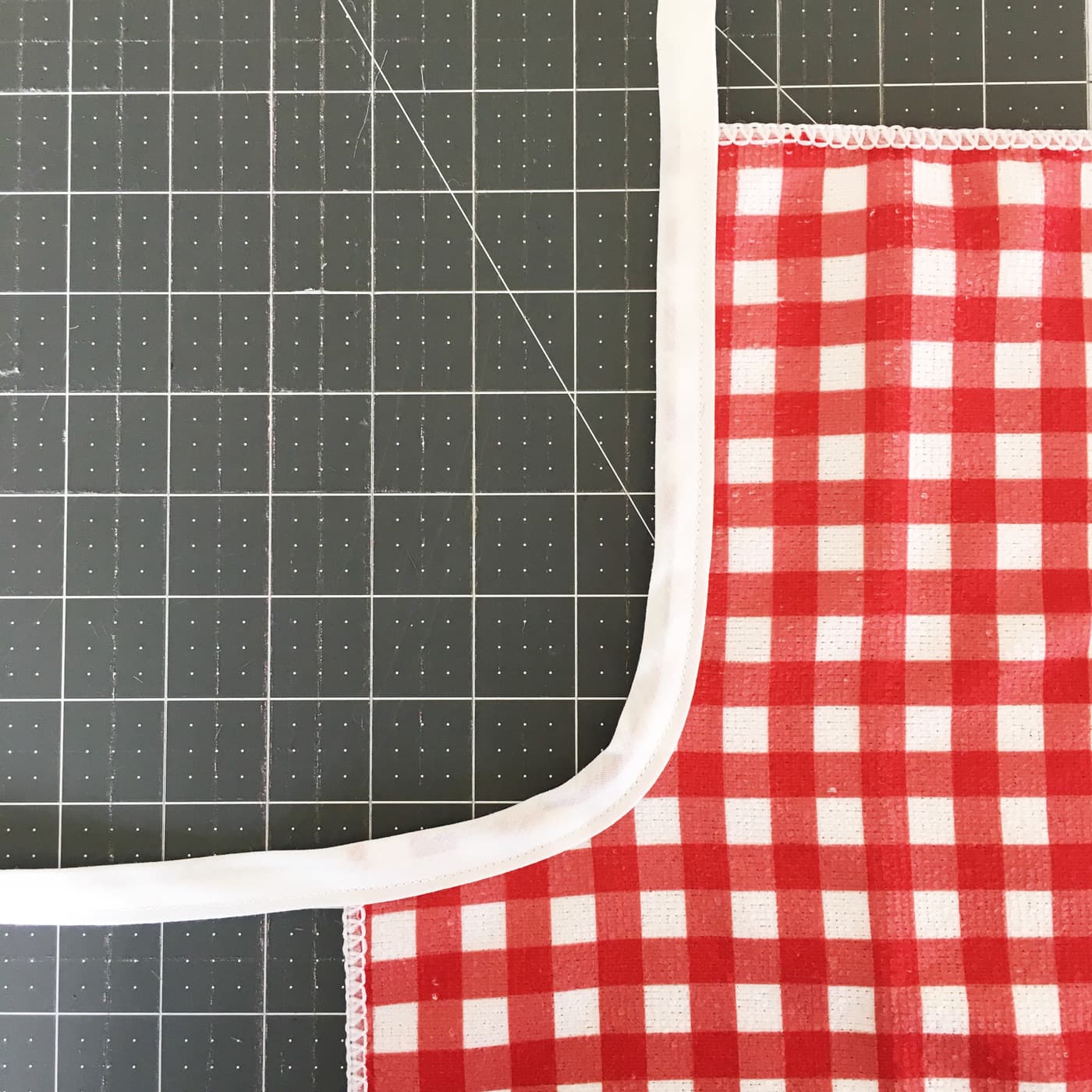 #8.  Beginning at one end of your bias tape begin stitching the bias tape fold closed.  Continue stitching all along the tie, up the curved side of your apron, across the neck loop, down the other curved side, and along the other edge of the tie until you have stitched together the entire length of bias tape.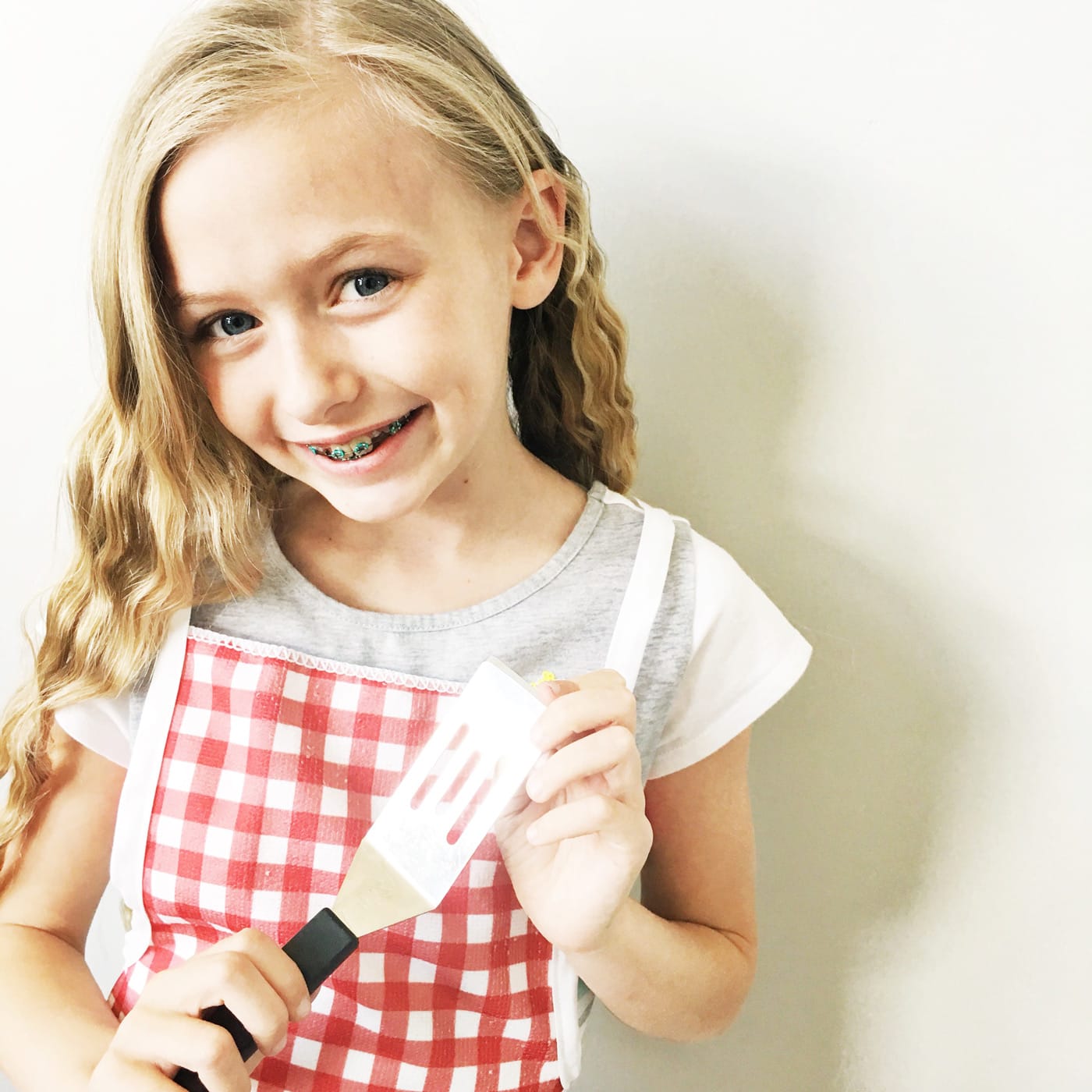 And now you are done!
Easy Peasy!
And because you can find dish towels for great prices (I got mine at the Dollar Store) this makes for a fast and inexpensive project that my girls will love using all summer.
For more simple sewing projects visit us over at Simple Simon and Company!
About the Maker: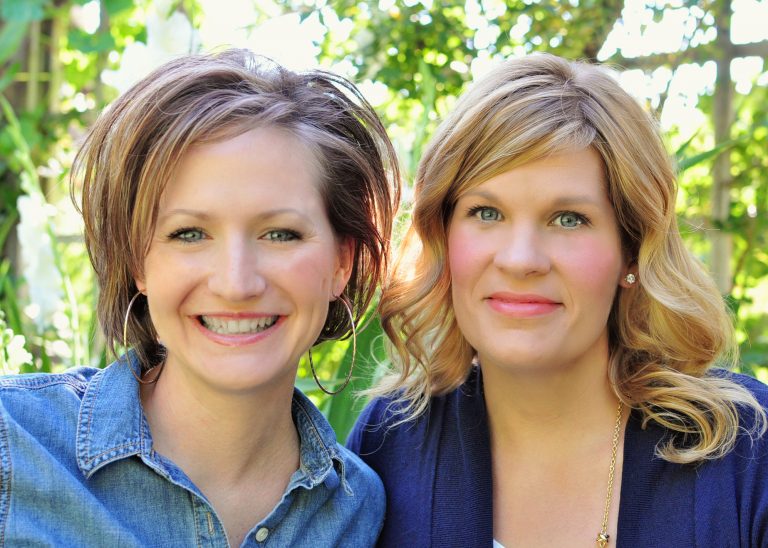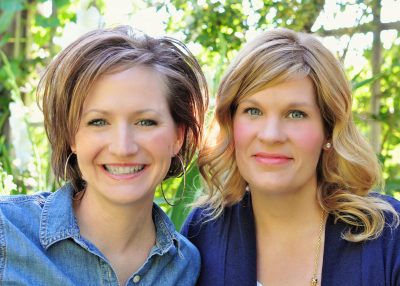 We are Elizabeth and Elizabeth, two girls who married brothers and ended up with the exact same name.  We are also the same age, both former school teachers, have the same number of children, live in the same county, have dogs rescued from the pound, and share a love for sewing, quilting and the art of homemaking.
Together we blog over at Simple Simon and Company where we get the opportunity to share tips, tricks, tutorials, recipes, and thoughts with our readership.
More Great Projects from Simple Simon & Co.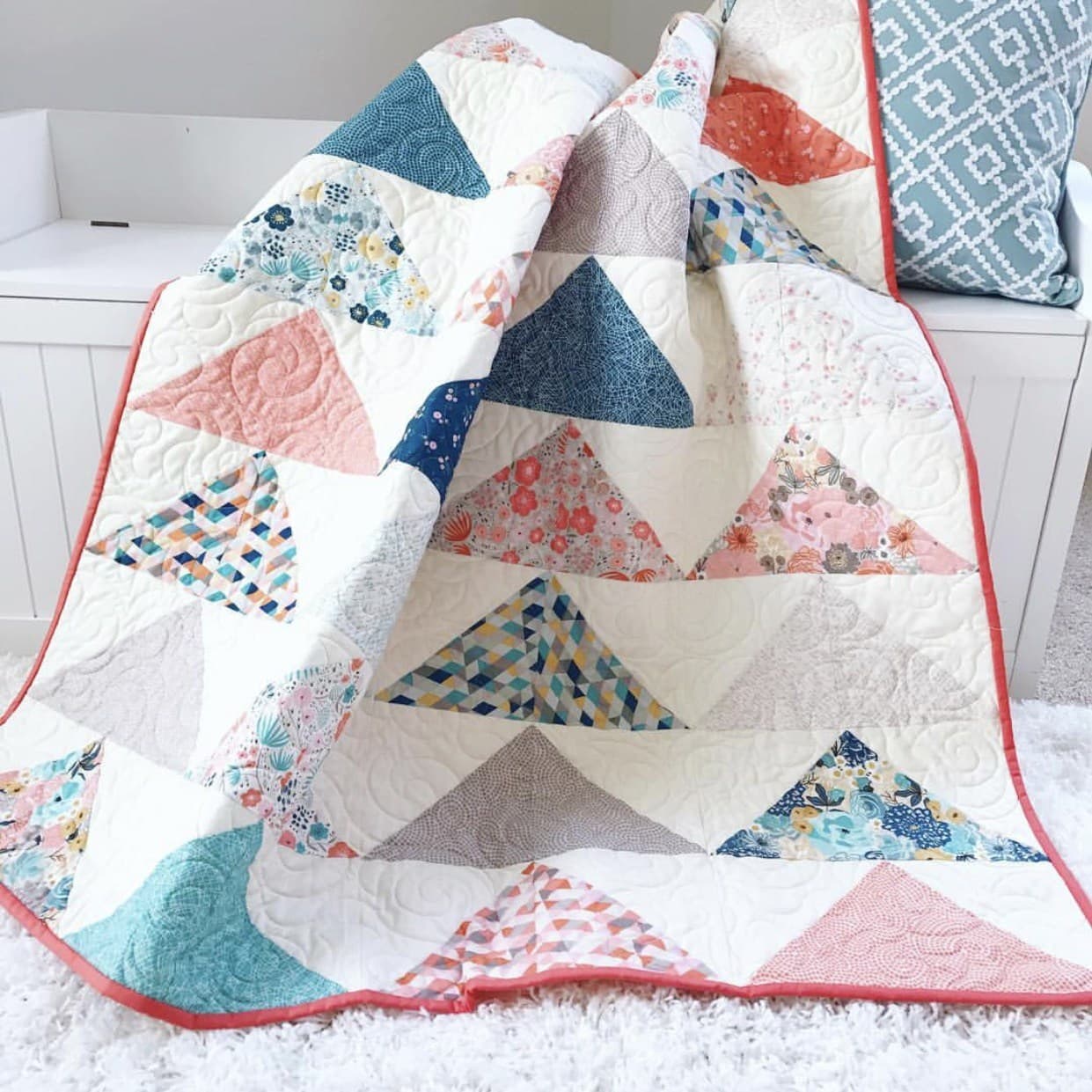 Minimal Triangles Quilt Pattern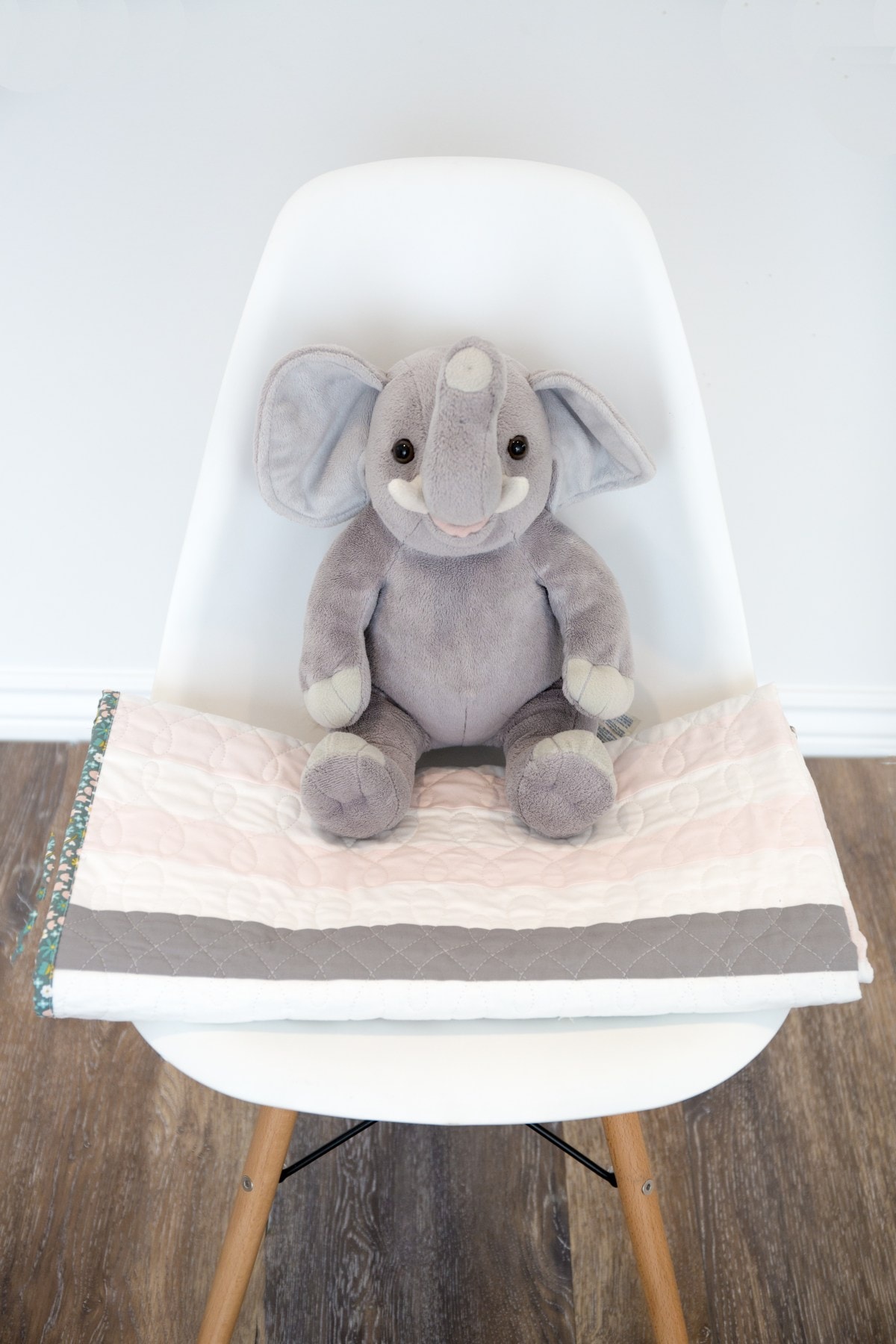 Simple Strip Baby Quilt Pattern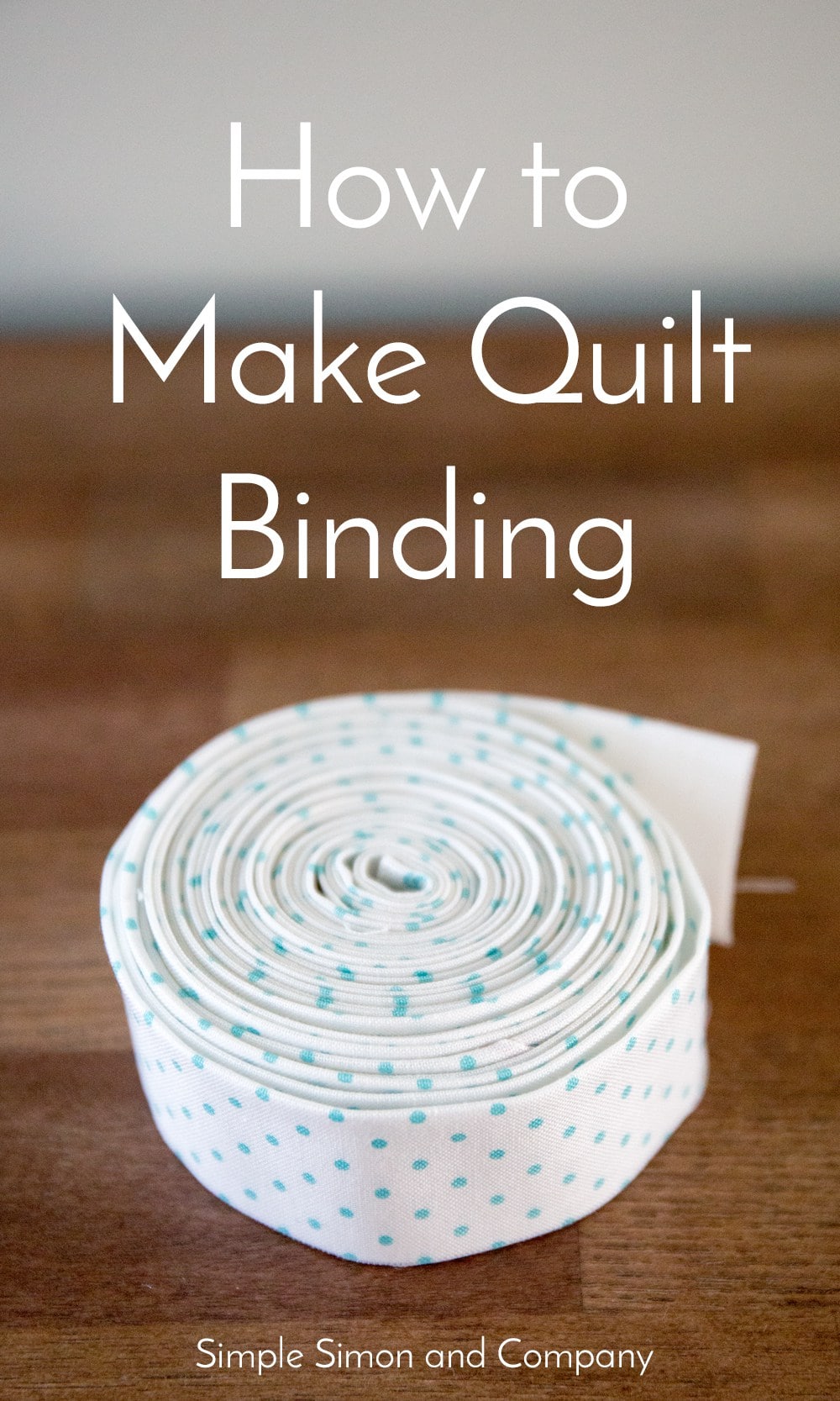 You May Also Like: