One of my favorite things to wear in the summer are dresses. They are so much cooler to wear than pants, and most days I find it's easier to get dressed since I only have to put on ONE thing.  My girls love wearing dresses in the summer as well. Since I love to sew dresses for them, and have been researching summer dress patterns for girls, I thought I'd share with you some of my favorite dress patterns and free tutorials that are on this site.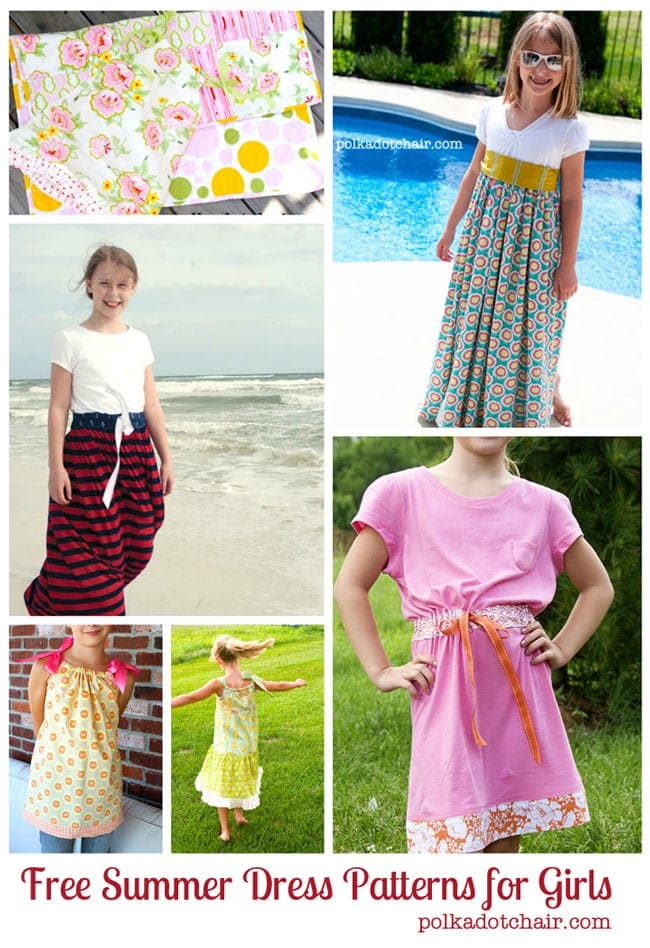 Before we get to the list, I thought I'd share with you a few of my favorite tips when it comes to sewing summer dresses:
One:
Make sure you read all of the directions before you start sewing.  Many times someone will email me with a question about a pattern, and the answer is in the tutorial, just a few sentences down. It's always a good idea to make sure you know what you are doing before you start. So take a second and read all of the directions FIRST.
Two:
Choose your fabric carefully. I don't know about you, but my girls love to play outside during the summer. There is no point in my sewing them a summer sundress then have it be so "fragile" that they can't wear it outside to play.  I always choose cotton fabrics that are easy to move in and easy to wash!
Three:
Wash but don't dry. Speaking of washing, I generally don't recommend drying a handmade dress in the dryer.  You'll get a better result if you let the dress dry on the line.
Summer Dress Patterns for Girls:
Most of these are free tutorials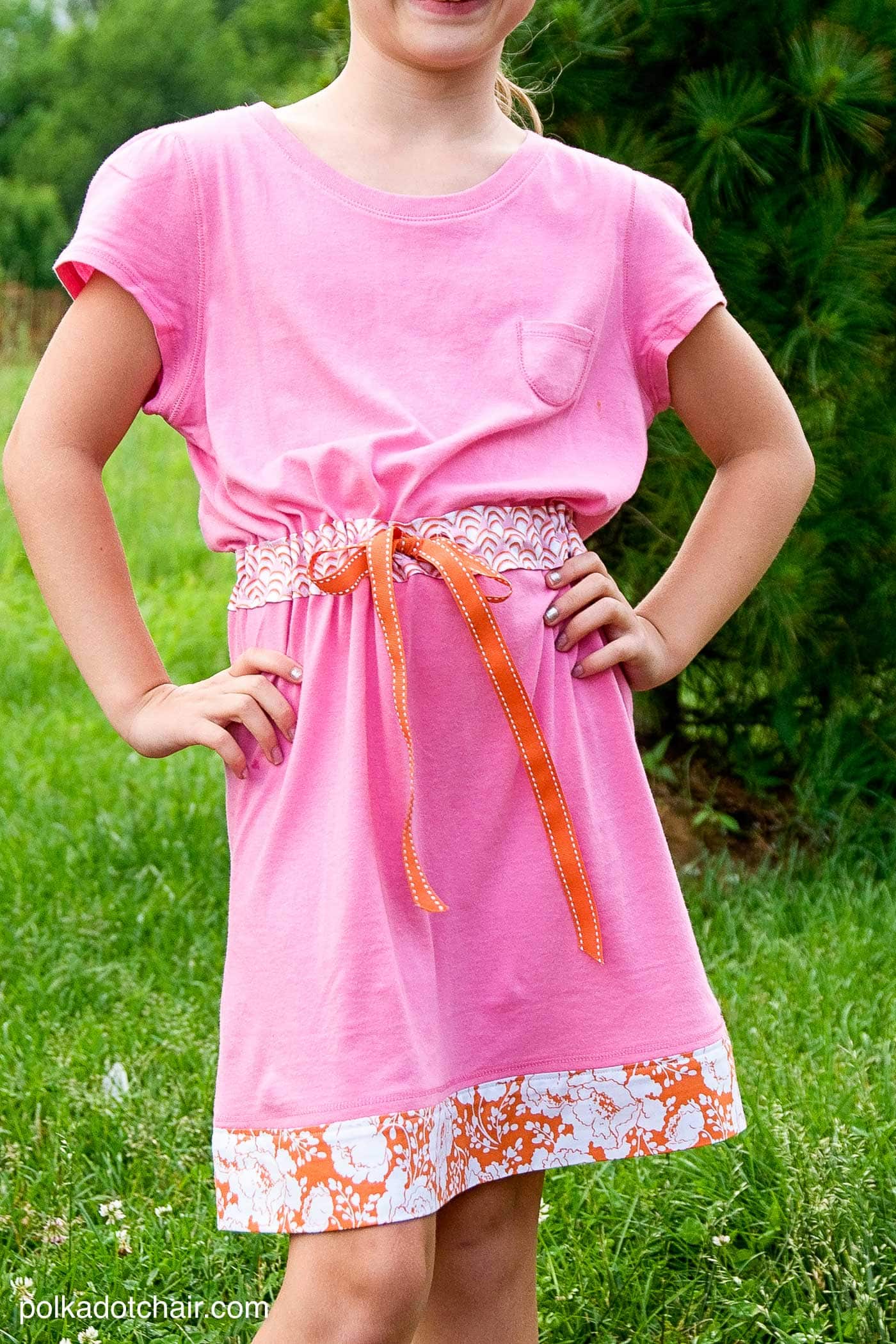 1- Summer Dress made from two t-shirts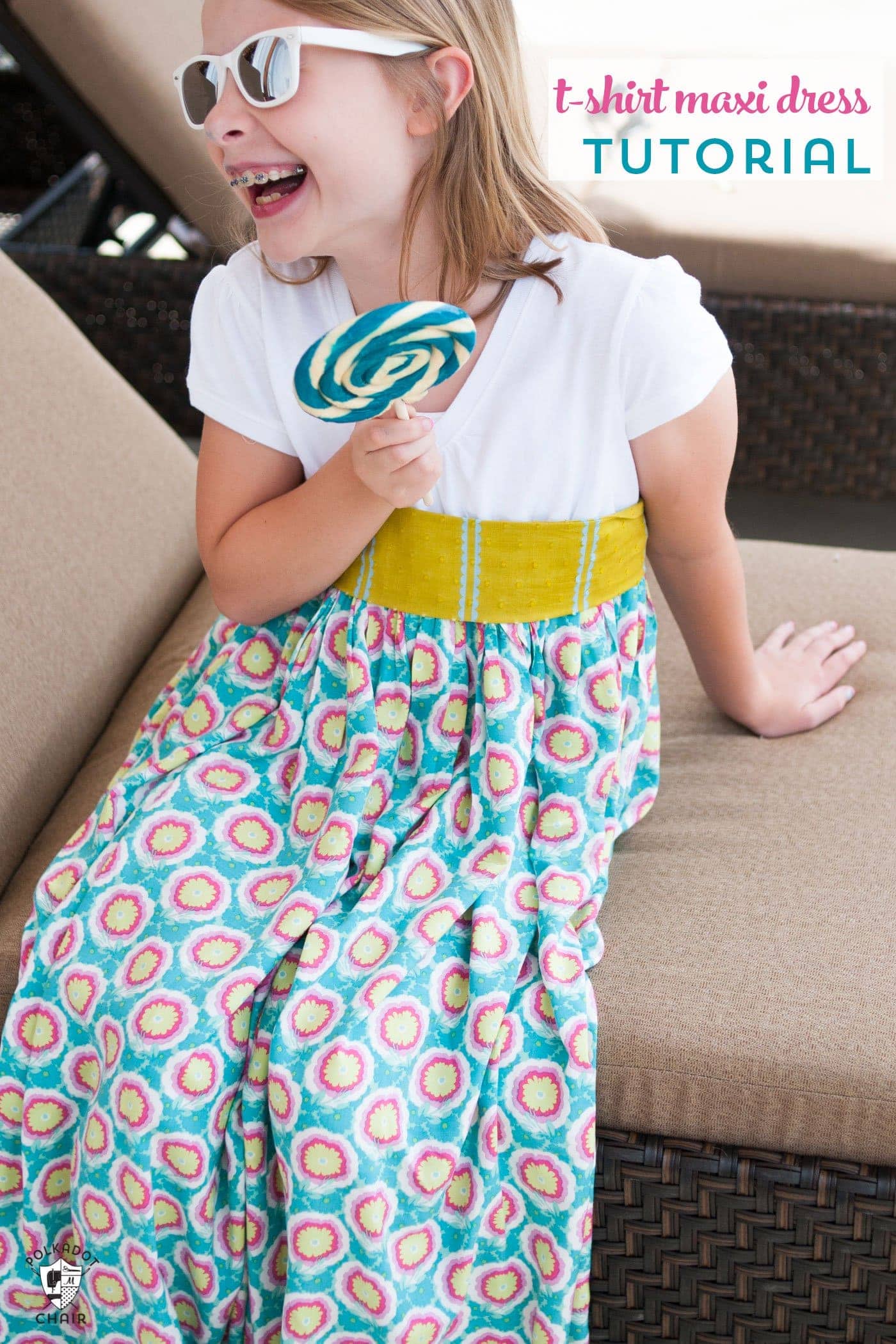 2- Maxi Dress made from a t-shirt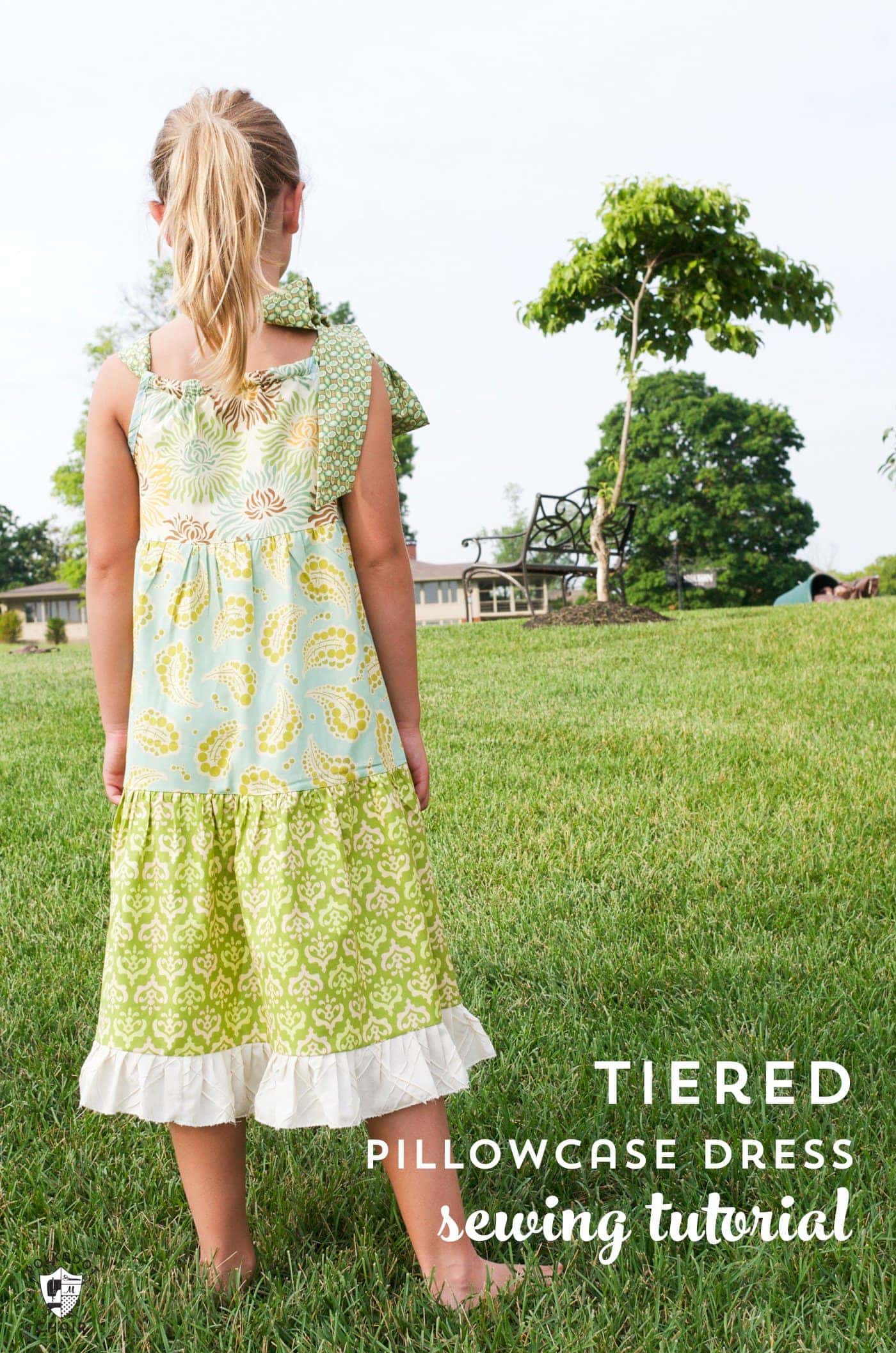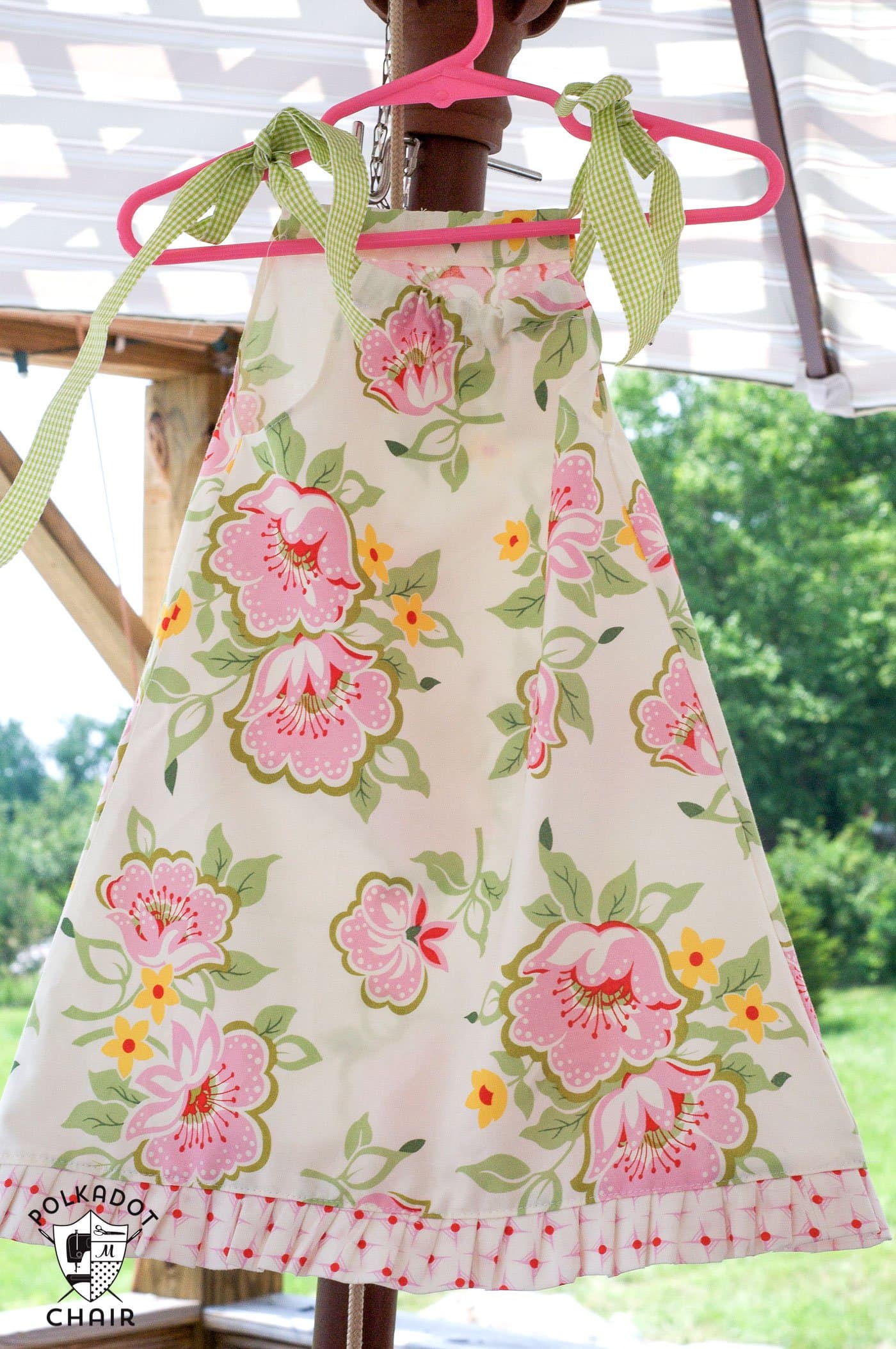 4- Baby Pillowcase dress and matching quilt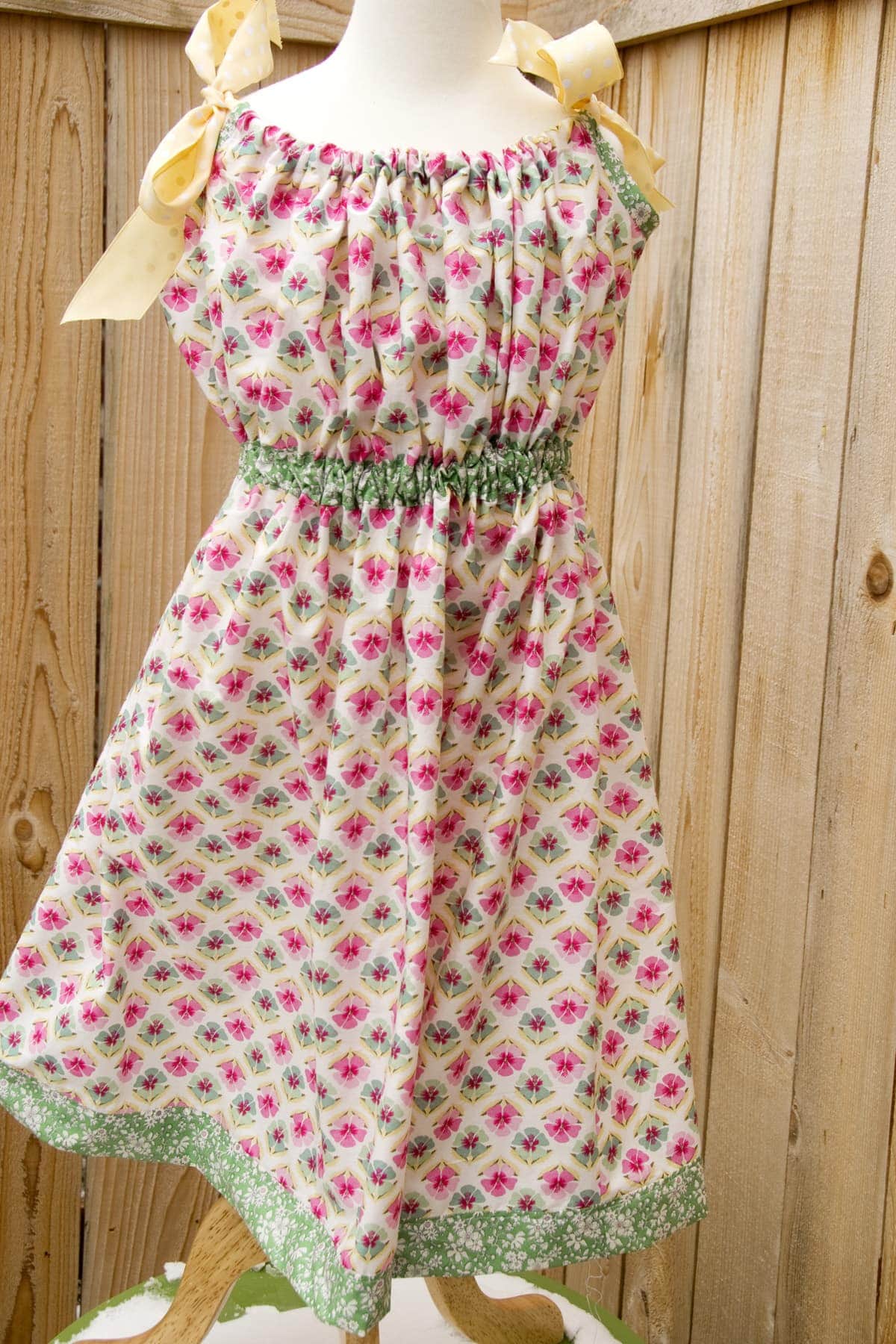 5- Pillowcase dress with waistband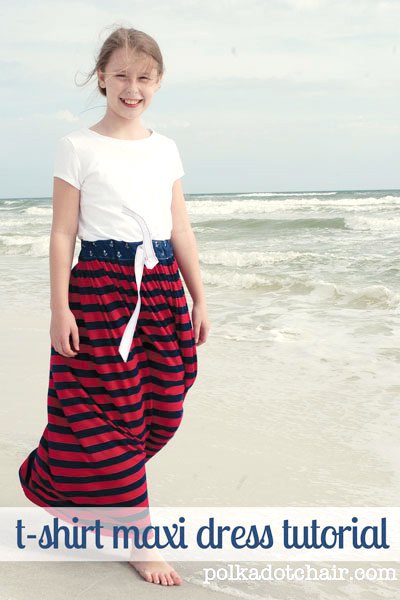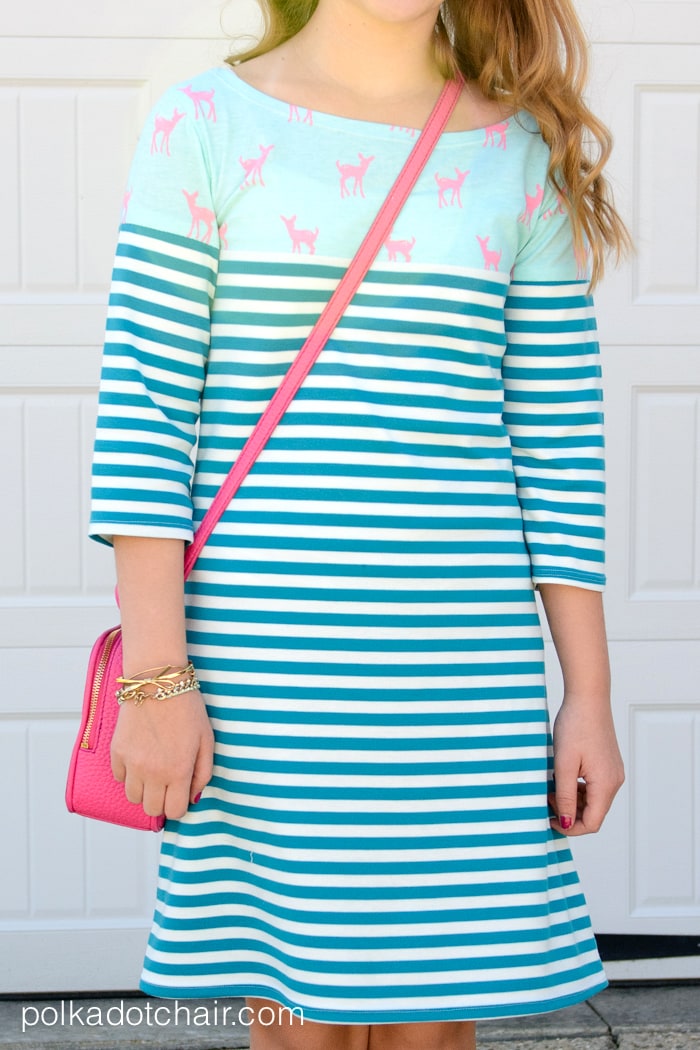 8- Coco Dress (FYI: this is a pattern for purchase)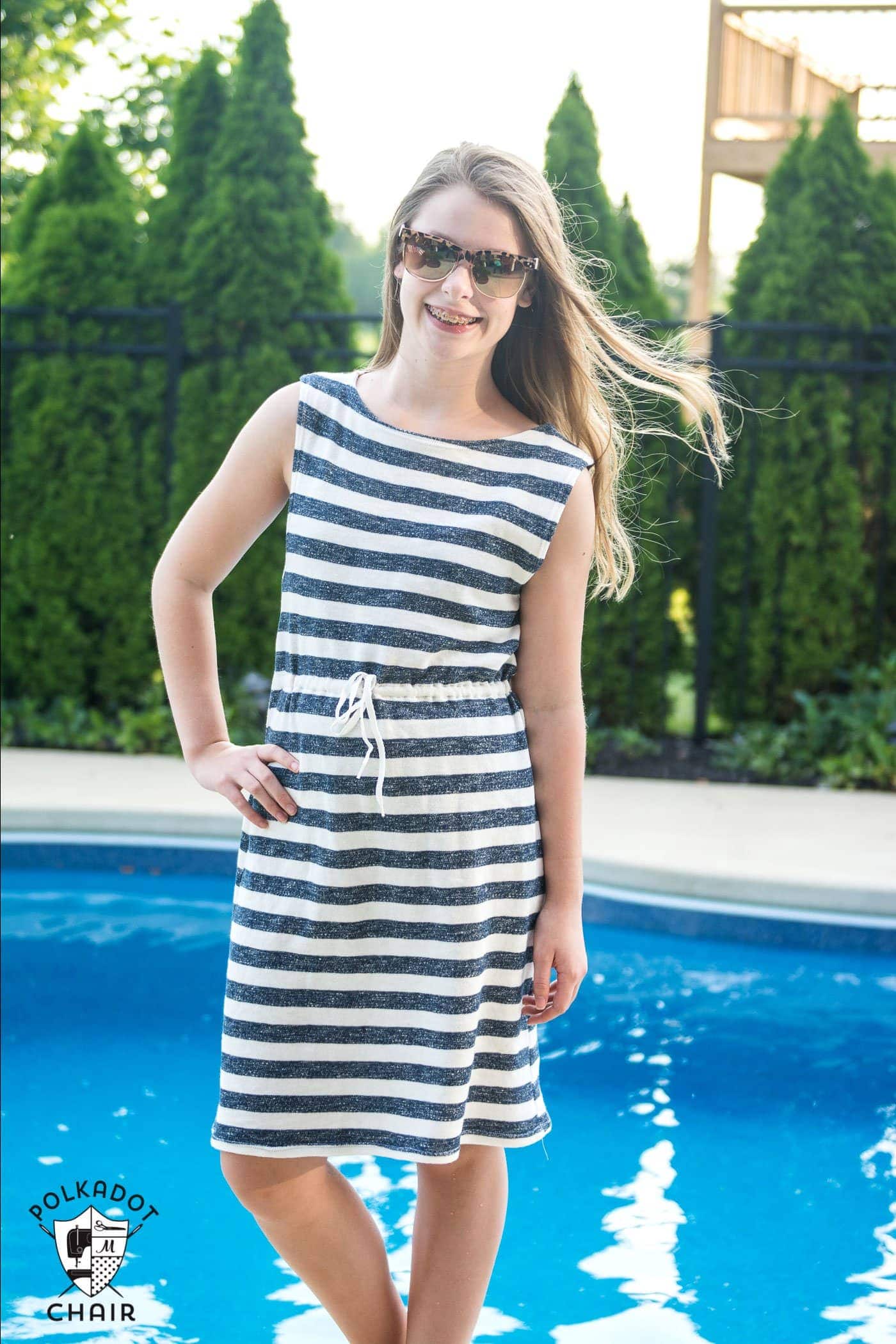 Now tell me, what are some of your favorite summer dresses to sew? Do you have a tutorial or pattern that you love? Please share a link to it in the comments!