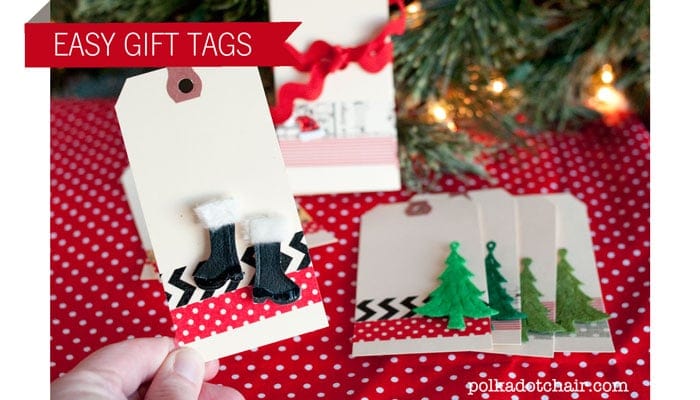 A few weeks ago I had what I thought was a brilliant idea at 2 am whilst lying in bed.  Use washi tape to embellish plain shipping tags for Christmas!!  We are always running out of gift tags at Christmastime and thought this would be an easy cheap way to solve this problem.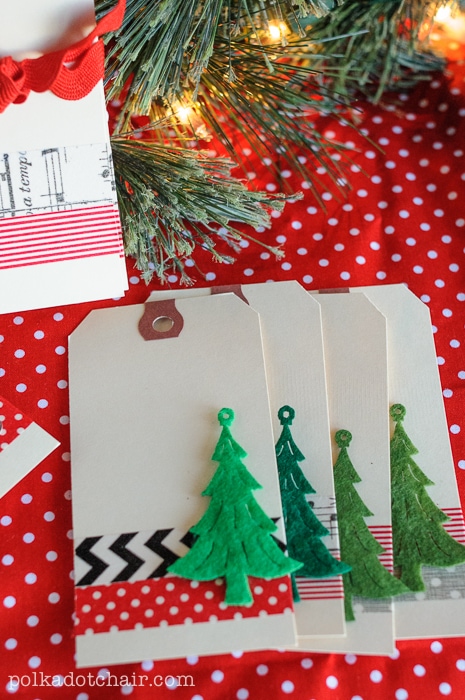 I woke up the next morning and googled "wash Christmas tags" then realized I was a little (okay A LOT) late to the whole shipping tag/washi tape party *wink*…
I still made the tags, and since the purpose of this blog is to share with you things I make, I decided to go ahead and share them anyway.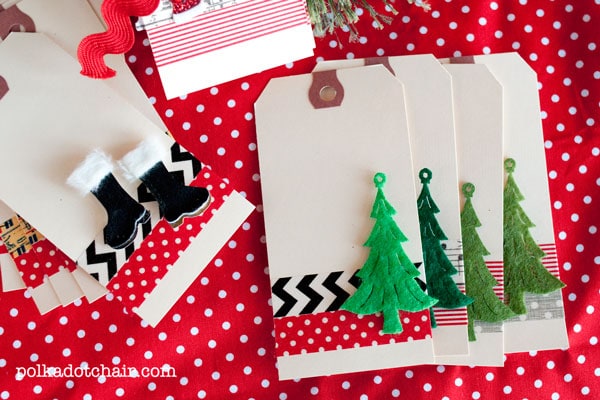 I used all different types of washi tape to embellish the tags, but stuck to red/black and grey for my color scheme.
I did go one step further and embellish the tags with Christmas stickers. I think the felt trees are my favorite.
It was easy, in about 10 minutes time I was able to whip out about 20 tags.  Now to wrap some presents!