Buying a sewing machine can be a big investment, learn the things you should ask, and things to look out for when purchasing a sewing machine.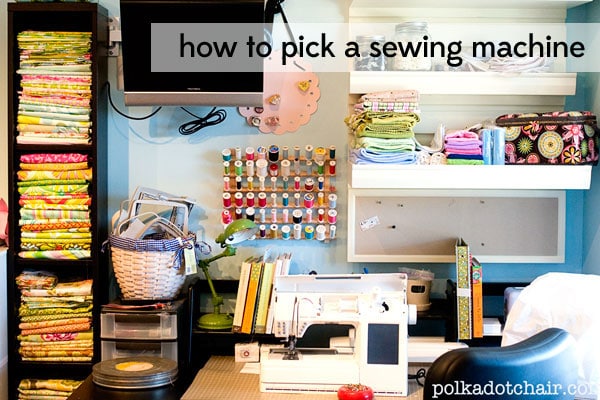 Table of Contents
One of the top 5 most frequently asked questions I get is "What sewing machine should I buy?" I get quite a few emails about it, which I don't mind at all, I love to talk sewing.
To simplify things a bit and since I thought that some of you may have a new machine on your "Dear Santa" list this year, I decided to type up my response and post it here for future reference.
Let me start by saying, I'm not going to recommend a specific brand to you. To be honest, I don't know enough about each one to be able to clear cut say "go buy brand X". I think different machine brands are best for different types of sewists.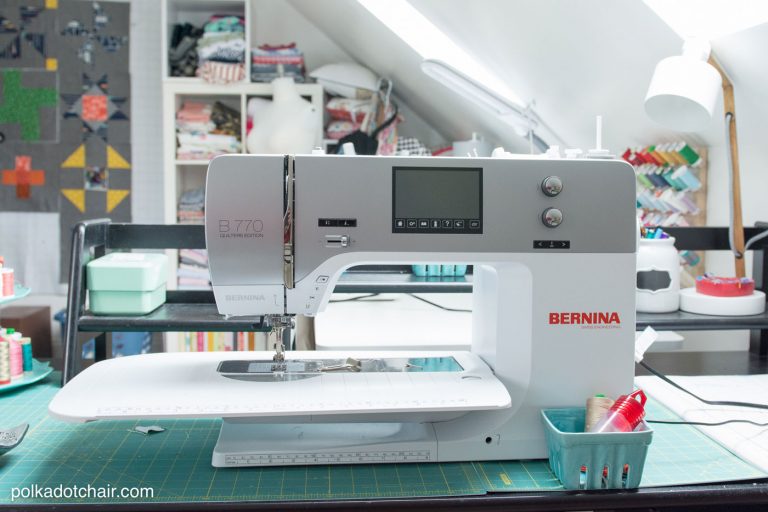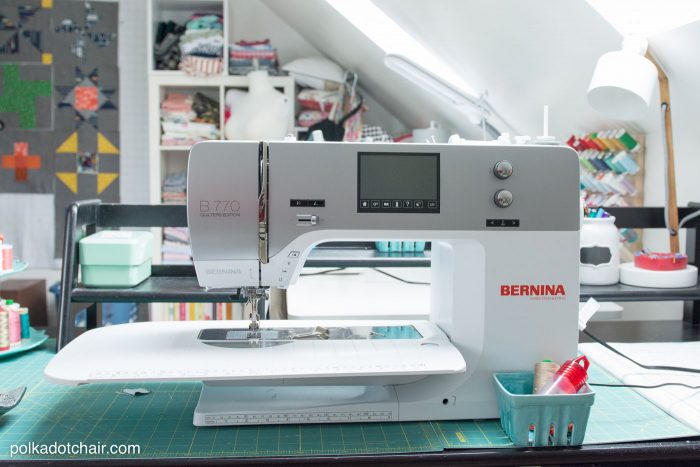 What Sewing Machine is Good for Beginners?
If you are just learning to sew and are wondering what sewing machine is best for beginners, I recommend you read though this entire post and take note of the suggestions.
As you read keep in mind that the best sewing machine for a beginner is the one that you can realistically buy. Most sewing machines on the market today are of high quality. I recommend buying a name brand machine if possible. I am partial to BERNINA sewing machines as they are very high-quality machines that last for a long time.
If a BERNINA is not in your budget, get what you can afford. You'll be absolutely fine and still enjoy your machine.
How to Decide Which Sewing Machine is Right for You
What I am going to recommend is a method to go about buying a machine. I've been seriously sewing since I was 16. I started sewing on an old machine that was my Moms.
I've also sewn on my grandma's old pedal push Singer. I remember making Barbie clothes on it when I was little. Needless to say, I've spent a lot of time in front of a machine. Here are my tips for buying one.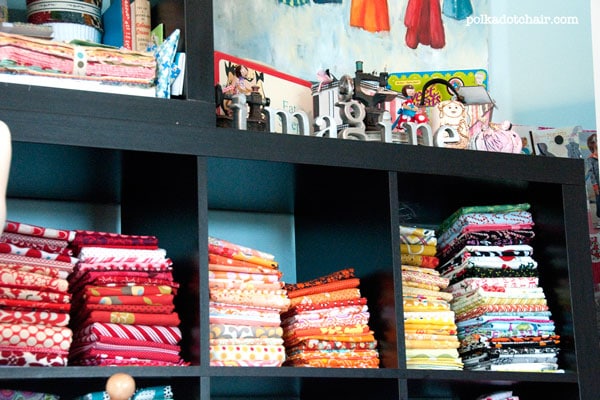 Step One: Find a Sewing Machine Dealer
Find a sewing machine dealer in your area that offers free classes when you buy your machine.
You might be lucky enough to have several stores to pick from if so, go visit each one and see who is the most helpful. If you don't know what dealers are in your area start by googling your city name then a few machine brands (Husqvarna, Bernina, Janome, Baby Lock) see what pops up. Then go visit the stores.
Sewing Machine Buying Tip
This is the BIGGEST tips I can give you is to buy your machine from a dealer! When I purchased my sewing machine it came with free new owner classes. If I had not taken those classes, I would have never known 90% of what my machine can do. These classes are a valuable resource and can help so getting over the learning curve that comes with a new machine.
If you have friends in the area that sew, ask for store recommendations, did they like the dealer? Are they quick to resolve service issues? Are they patient in answering questions? Will they service the machine?
Step Two: Decide which Sewing Machine features you need
Decide what you want your machine to do. What are you primarily sewing? Clothing? Home Decor? Crafts? Do you NEED an embroidery feature?
My local sewing shop has sewing machines from $250-$8000. That's a BIG range of prices. You need to know what you want so that you can start to narrow it down.
Ask yourself questions like, Do you really NEED 500 stitches? Do you mostly quilt? What about buttonholes? Can you do it the old fashioned way or do you want to push a button and have the machine sew for you? How heavy-duty do you need it to be? Do you plan to machine quilt? (if so you'll want a machine with a large throat). Narrowing down your needs will significantly help you pick which machine is right for you.
Step Three: Test Drive the Machine First
Tell the salesperson at the shop what you want then sit and sew at the machines. Give them a try, see how they feel. Check the stitches. Try lots of machines. Many dealers offer more than one brand so you can compare.
Step Four: Take a New Owner Class
After you buy the machine TAKE THE NEW OWNER CLASS. Even if you think you're an expert you'll learn something.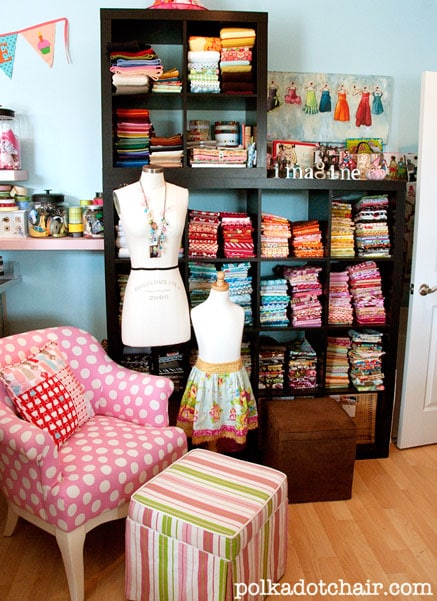 What I would not recommend
Unless you really really know what you are doing, don't buy a machine off of eBay or online, or just buy the cheapest one at the store. You won't get support, service, etc.
The first time you sit down to sew multiple layers of fabric together and make a bag, you'll be regretting your decision to buy cheap. I would say 80% of sewing is technique and knowledge and 20% is your equipment. If you have a machine that skips stitches or is too hard to use, it's a waste of your money. Even if you've never sewn a stitch in your life, I would still recommend going to a dealer.
I've sewn on a Husqvarna Viking Designer One, and a HandiQuilter Sweet 16, a BERNINA 710, a BERNINA 770 QEE, and a Hello Kitty Machine… yes it's been a good machine for my daughter, it's a Janome after all.
If you liked this post, you may also enjoy reading about the things I wish I knew before I started sewing.
If you're learning how to sew you might also find these articles helpful:
7 of My Favorite Sewing Tips & Tricks
3 Tips for Sewing Halloween Costumes