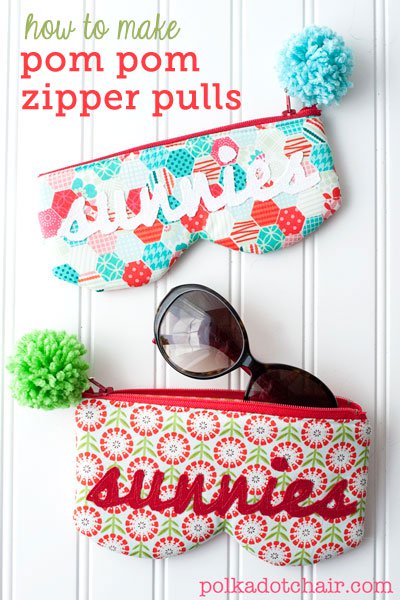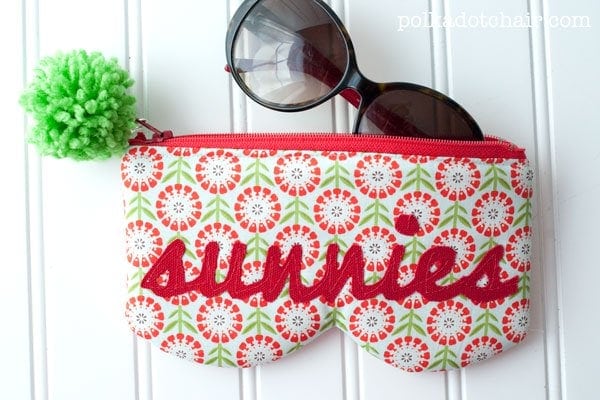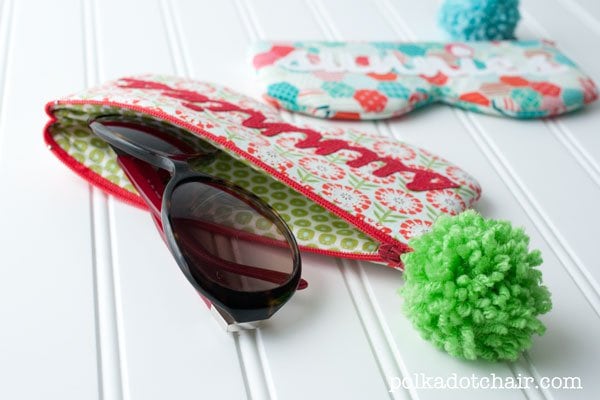 Hello!  If you're visiting from the Riley Blake Designs Blog, WELCOME! Feel free to "poke" around a bit.  You can start with the "Tutorials & Projects" tab above if you like.
Today I'm going to share with you how to make the pom pom zipper pull that I attached to my Sunglasses Case Tutorial over at Riley Blake Fabrics today.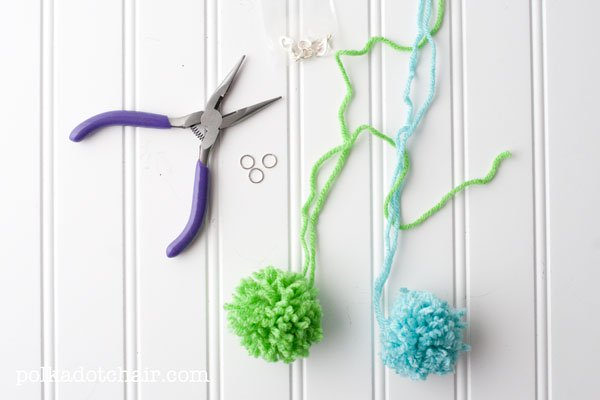 You need:
Yarn
Jump Rings
Jewelry pliers
Lobster Clasp
To begin:
Make a 2″ pom pom. To do this I used the Clover pom pom maker.
When you are done making your pom pom DO NOT cut off the ends.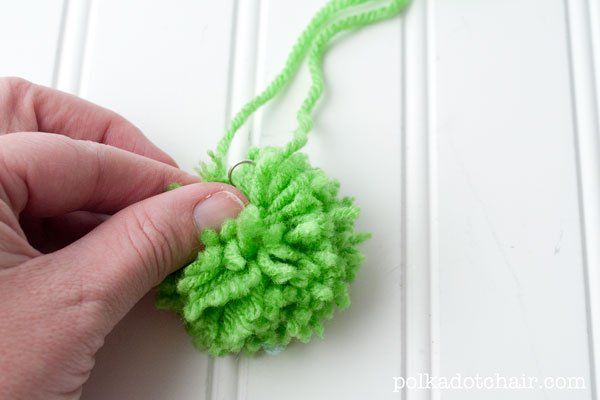 Attach a jump ring to the pom pom by tying a knot in it using the yarn from the creation of the pom pom.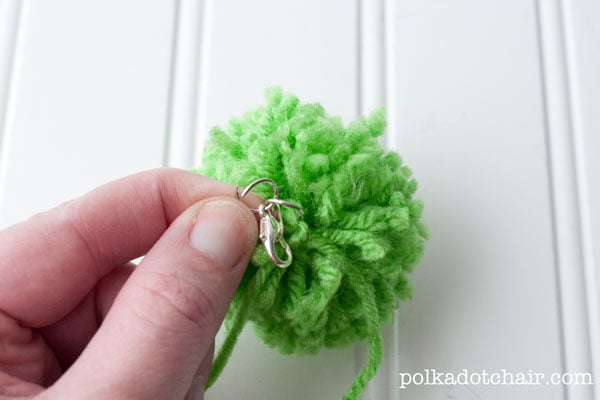 Attach another jump ring.
Then attach a lobster clasp.  Close the jump ring. Trim off extra yarn.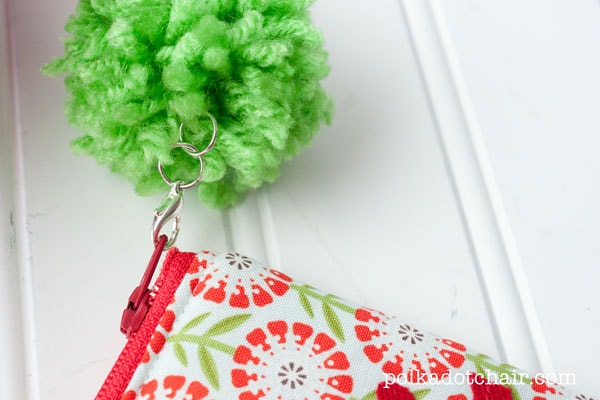 Attach to zipper.  EASY PEASY!
TO GET THE TUTORIAL FOR THE SUNGLASSES CASE CLICK HERE
Post Script: (includes affiliate links)
Did you see that Camille Roskelley's Craftsy Pre-Cut Piecing Made Simple Class class is on Sale over at Craftsy? It's next on my Craftsy "to take" class list!  They also have some Free Online Quilting Class , I'm in the middle of the QuiltCon Lectures right now… LOVE IT !