Lots going on this week, so let's break it down. The Good, The Bad and the Quilty.
Up first The Good: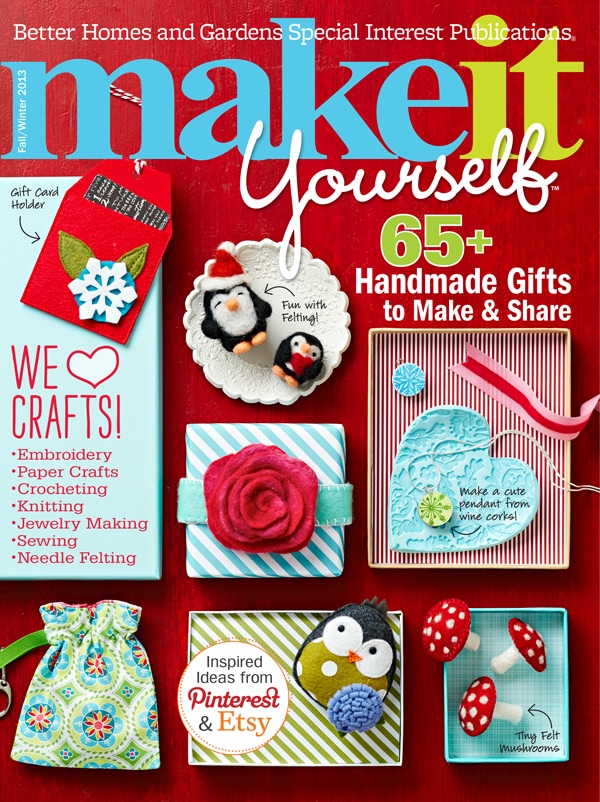 I have a project published in a Magazine! I contributed some cinch sacks to the Holiday Issue of Make It Yourself Magazine, and they made the cover (bottom left corner).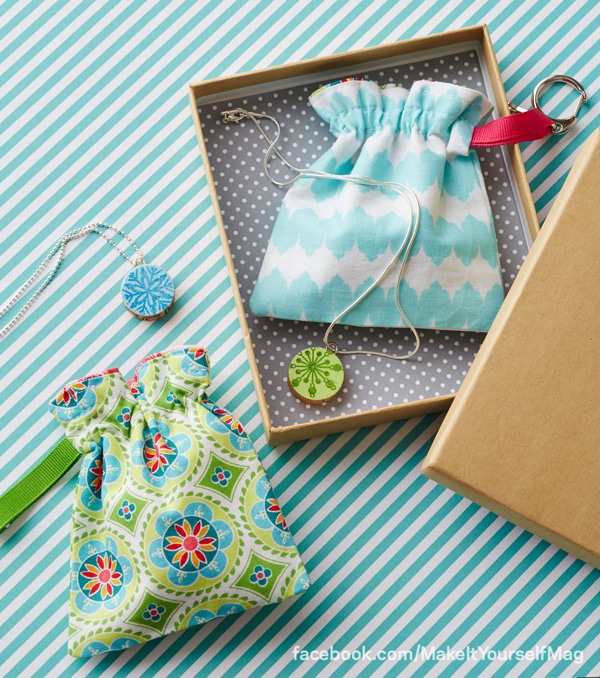 You can pick up the magazine in stores now (I found it at the grocery store) and for more information follow Make it Youself on Facebook.
2nd Good Thing….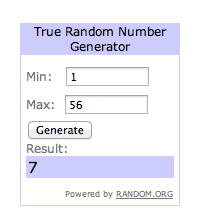 Congrats to LeAnn, you won the Washi Tape Giveaway! Thanks again so much to Scotch Expressions Tape for hosting this one!
Now…. The Bad:
I got kicked off Project Sewn last week.  Let's be honest it wasn't even close, I was outsewn by some amazing ladies.  I still adore my tunic and you'll be seeing me wear a lot this Fall.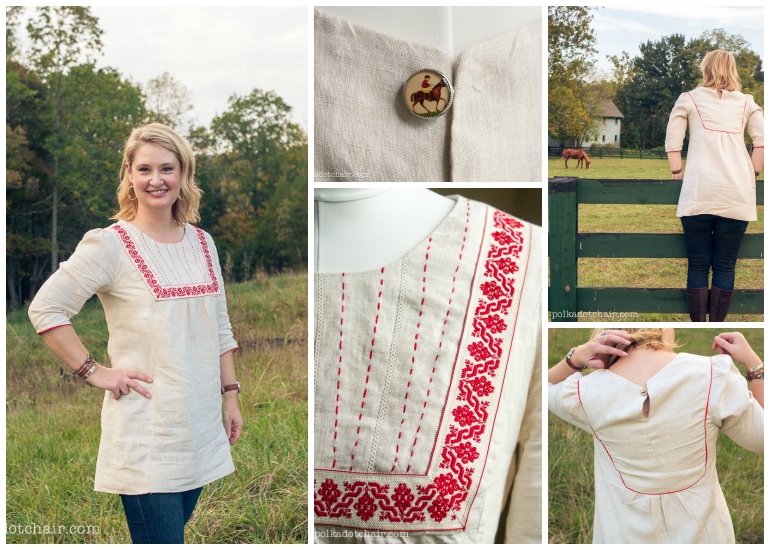 I am going to finish my last two looks, but I think I'll go about blogging them in a different way. My friend Gretchen from Lulubelles and I are going to team up for a couple of a sewing and fashion accessories blog posts.  She's amazing at styling and an insanely talented jewelry designer.
Since it's no longer a competition, I can share with you what I have done so far.  For the graphic print challenge I wanted to take the challenge seriously and go with a bold big print! I found this fabric in SLC last summer and started sewing a Mathilde top with it. (pattern by Tilly and the Buttons)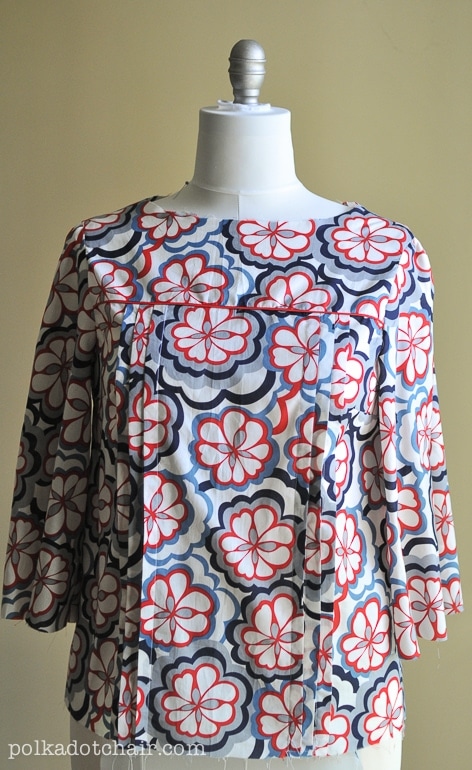 Let me just say that I love this pattern!! I want a hundred of these shirts now! It's on a dress form now so you can't really tell, but the fit on this top is spot on. No alterations necessary for me.
I picture it with skinny ankle jeans and some adorable flats for a very "french" look.  I still need to finish the sleeves. I'm also debating closing the back with a zipper or buttons.  I'll be sure to share when it's done.
For the "Signature Style" week on Project Sewn, I don't have photos to share yet but let's just say that it involves a lot of Polka Dots.
and last The Quilty:
With my project load lightened a bit (Project Sewn was my last big project for a bit)…. I got a late night brainstorm to make a Halloween quilt.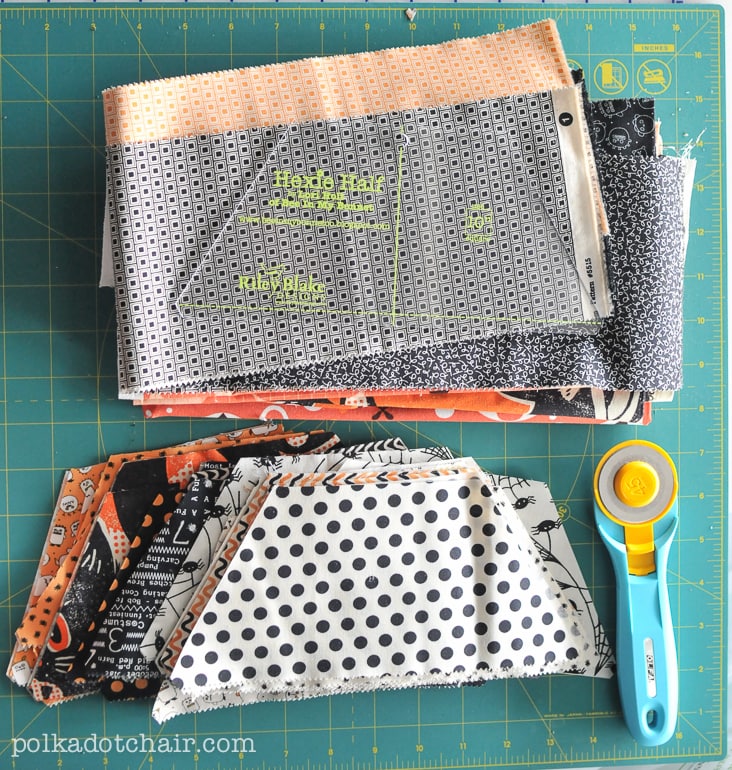 So I pulled out my stash of Halloween fabrics (I love to collect Halloween fabric)… and started chopping it up. Good thing it was late at night or I might have over thought it and not been brave enough to cut up my stash.
I'm going to do a giant hexie quilt and am using Lori Holt's new Hexie Half ruler.  So far so good. Let's see if it gets done for Halloween.
What about you??? Any good, bad or quilty news to share this week? (I hope it's all good or quilty, no bad).

Print Friendly