Did you know that we have several video tutorials designed to help you sew some of our most popular patterns? Here is a list of all of the videos that feature our bag & quilting patterns.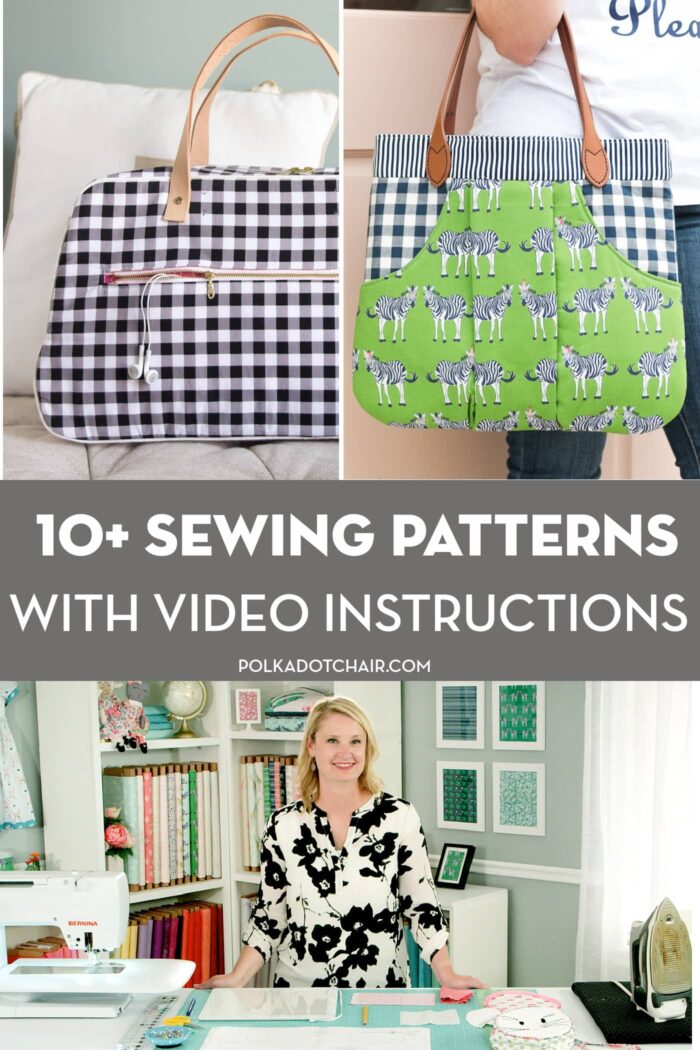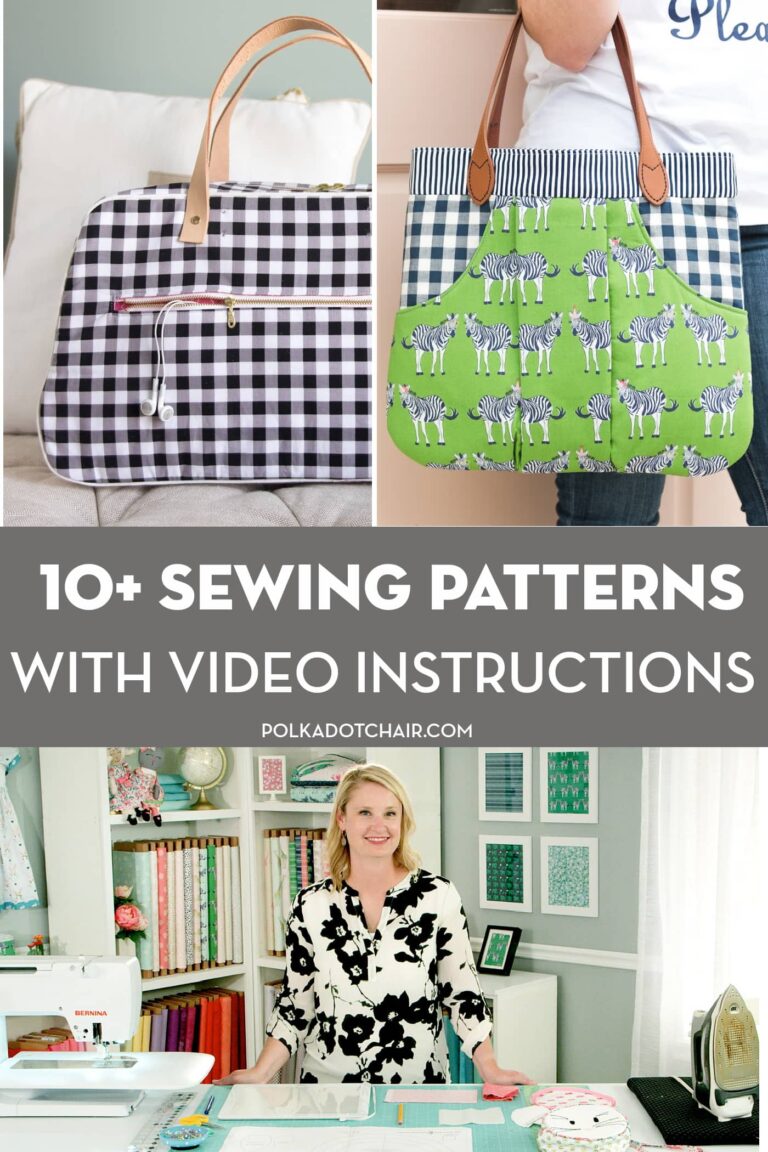 One of my main focuses during the last 2 years was to add more video content to the site. I know that for many of you, a video really helps you during the construction process.
Table of Contents
It's been a challenge for me, and I've spent a lot of time experimenting with cameras, lenses, video lighting, and editing. I've learned new computer programs, purchased equipment & mapped out ideas for loads of videos. As a small business owner, I work more than full time to add content to the site, and that includes videos. I'd love to have a video for every pattern, but it's going to take a while to get to that point.
I will keep working to add more video content to the blog, but I wanted to give you a quick rundown of all of the patterns that have video instructions. Some of these are videos I've made myself and some are videos I've made in partnership with other companies.
Video Instructions for Bag Sewing Patterns
I have worked with Riley Blake to bring you an instructional video series for 3 of my most popular handbag patterns. You will still need to purchase the patterns (I've linked them below). Each one of these videos is a series that breaks down the construction step by step.
March Bag Sewing Pattern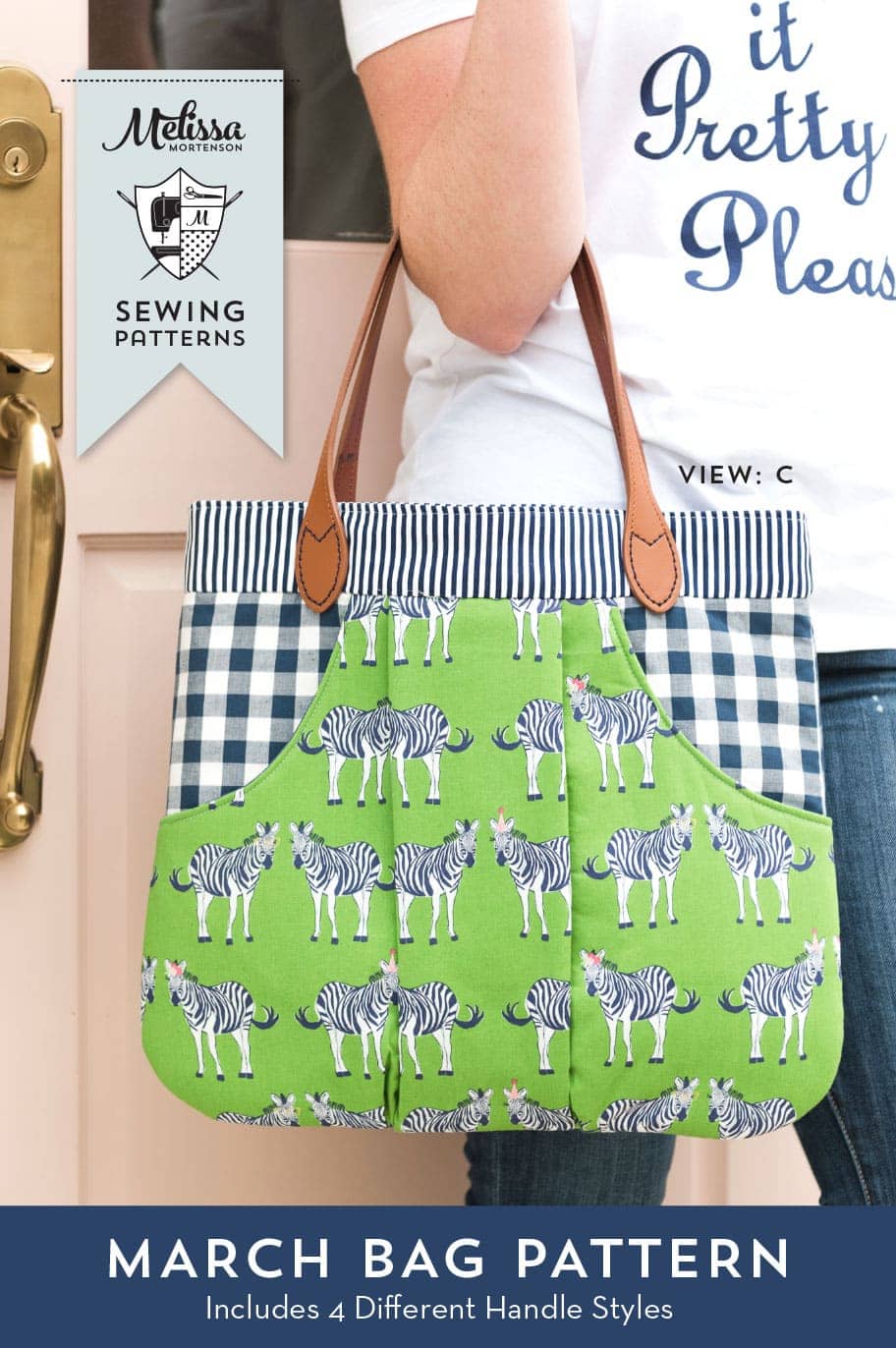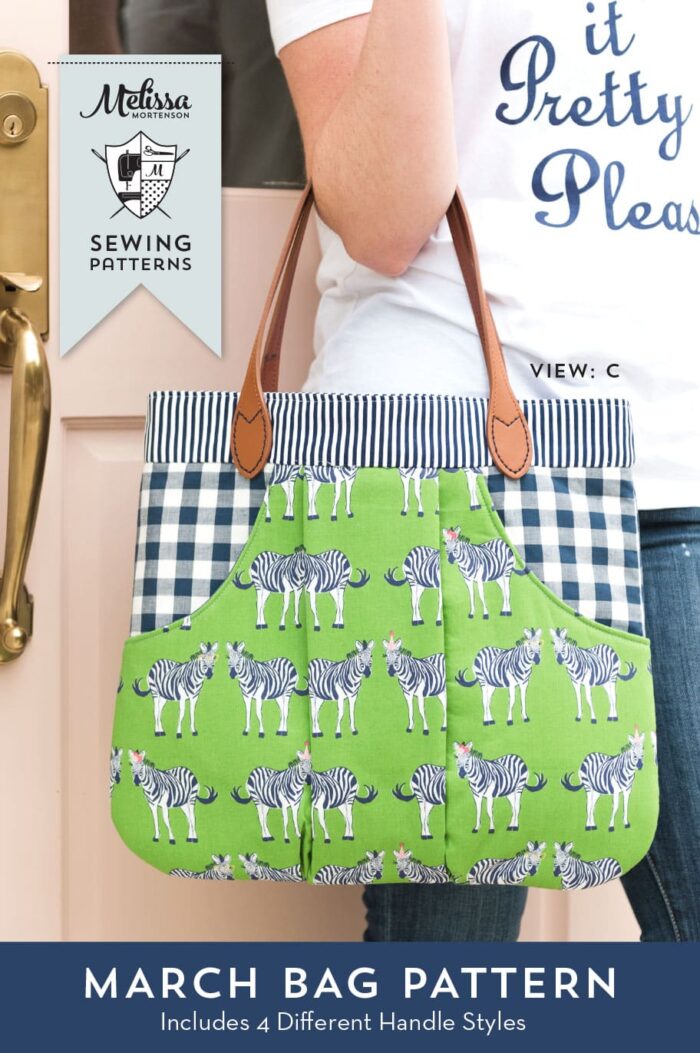 My newest video with Riley Blake walks you through the steps for creating my March Bag. I love this bag as it's one of the first bag patterns I designed over 10 years ago.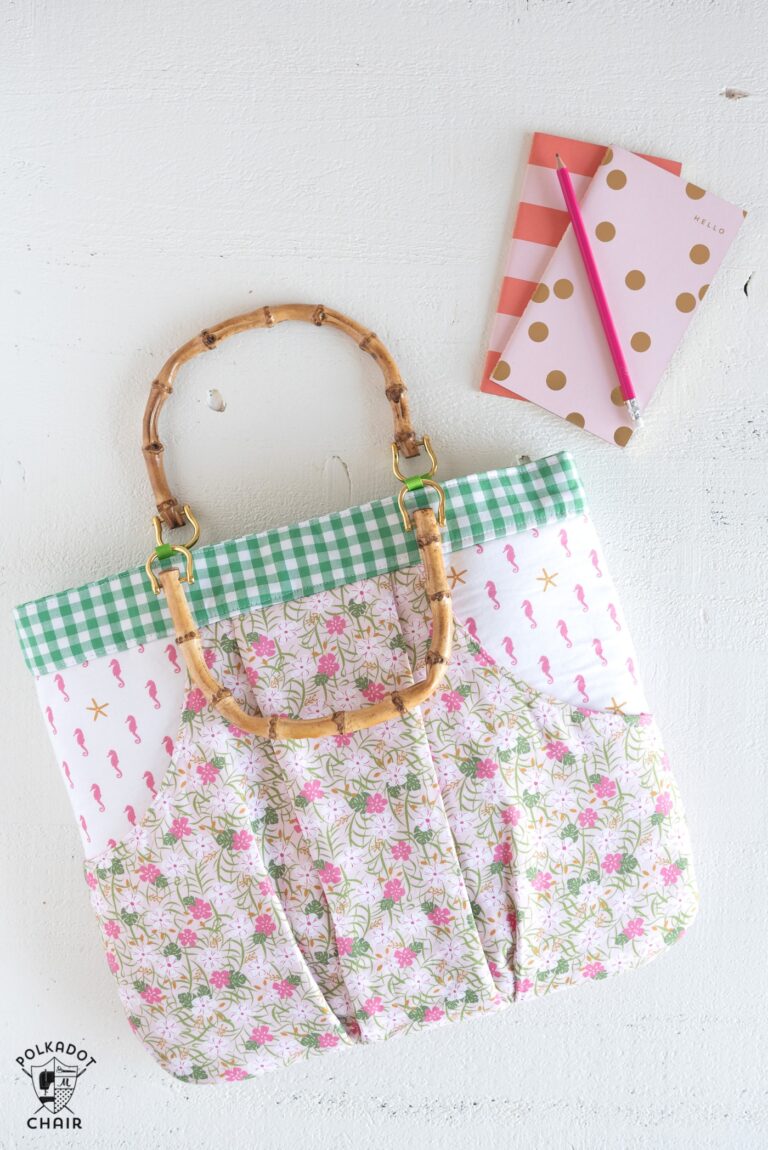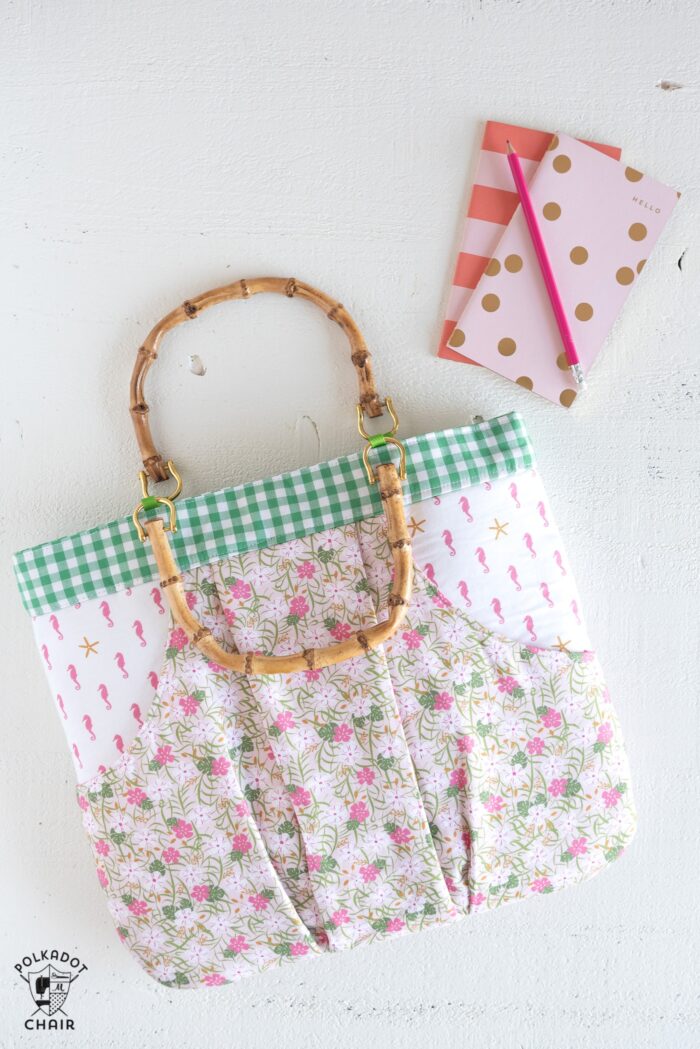 In the series, we talk about fabric selection, design ideas, and the various options for the handles on the bags.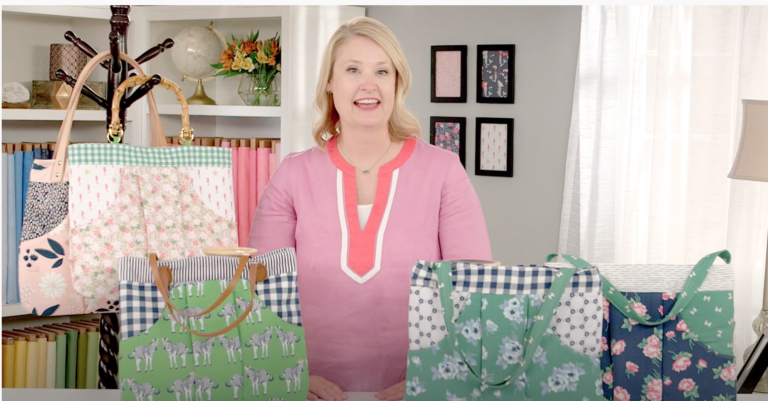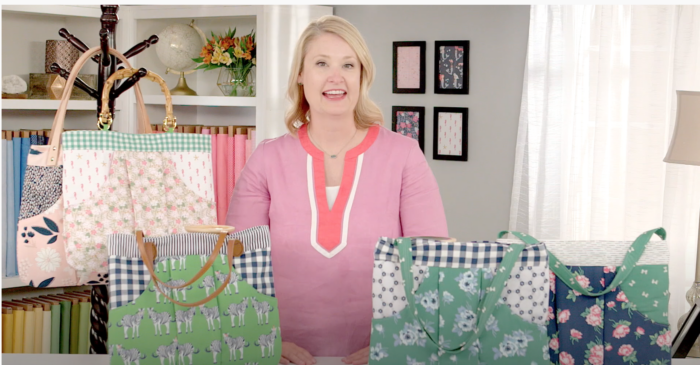 Find the video series on YouTube.
Retro Travel Bag Sewing Pattern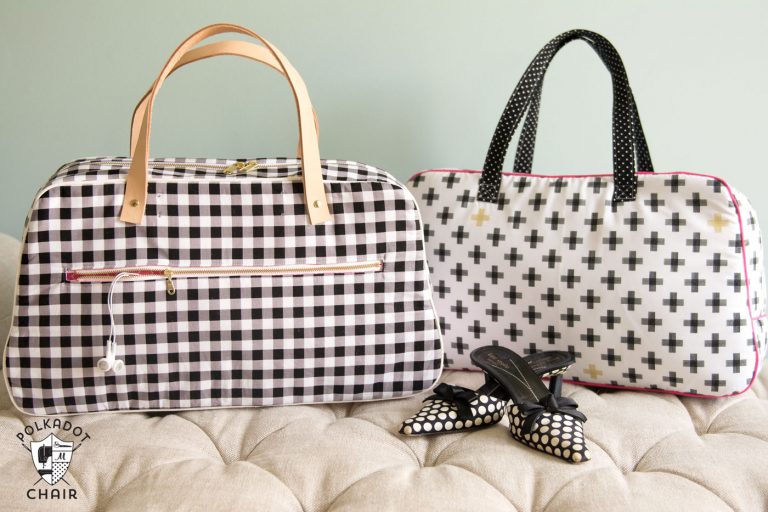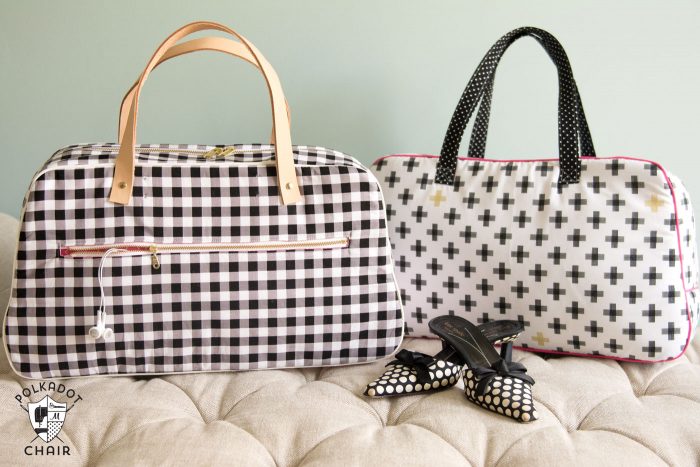 One of the most (if not the most) popular bag patterns I have is for my Retro Travel Bag. It's one that again, I designed over 10 years ago and has evolved a lot from that first pattern.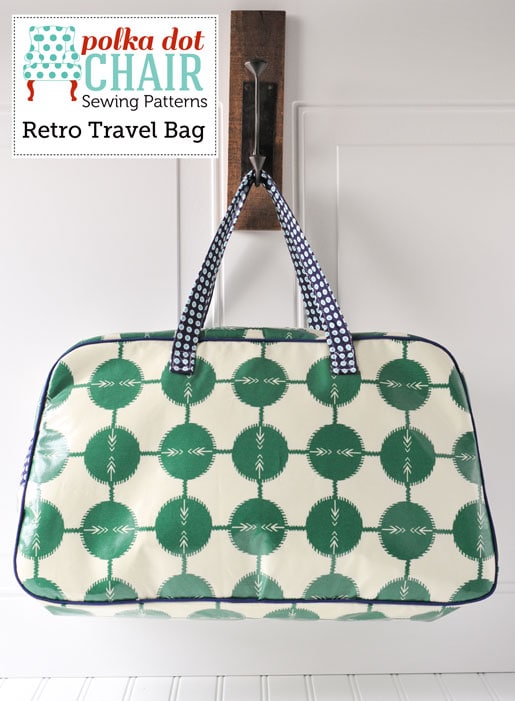 The bag can be made from quilting weight cotton or laminated cotton. It can also be made with fabric or leather handles.
In the series, I walk you through the entire process including adding the piping to the exterior of the bag.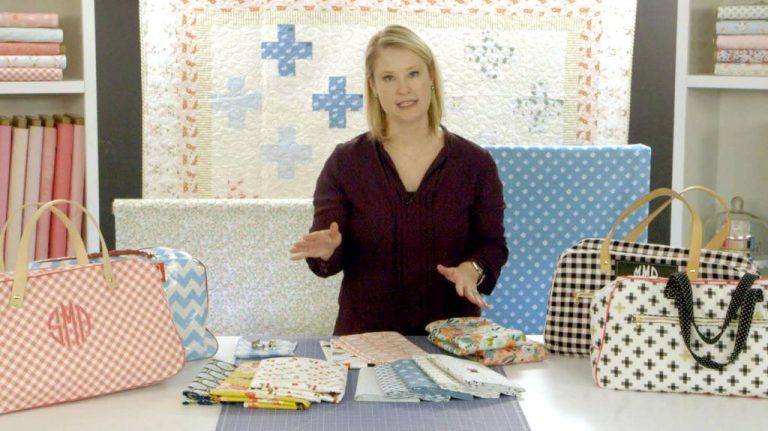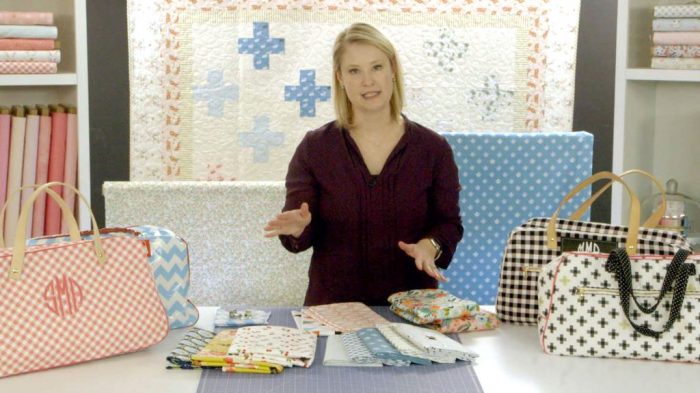 Find the video series on YouTube
Alice Bag Sewing Pattern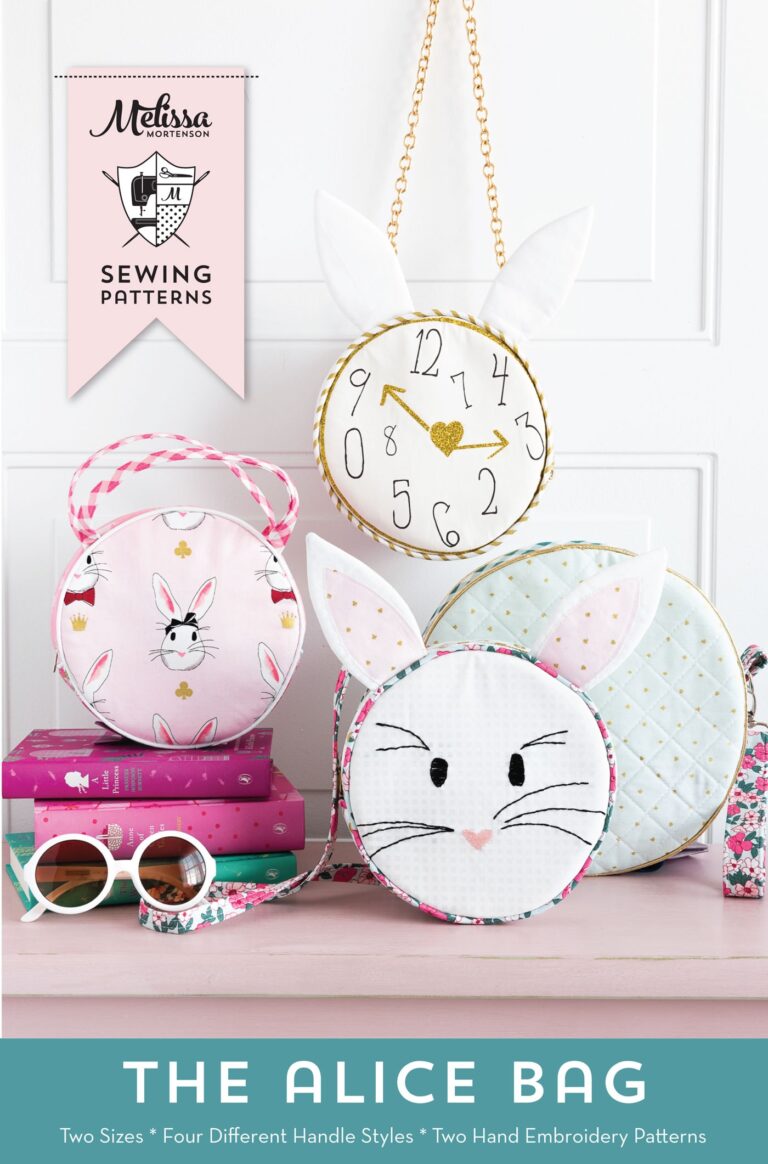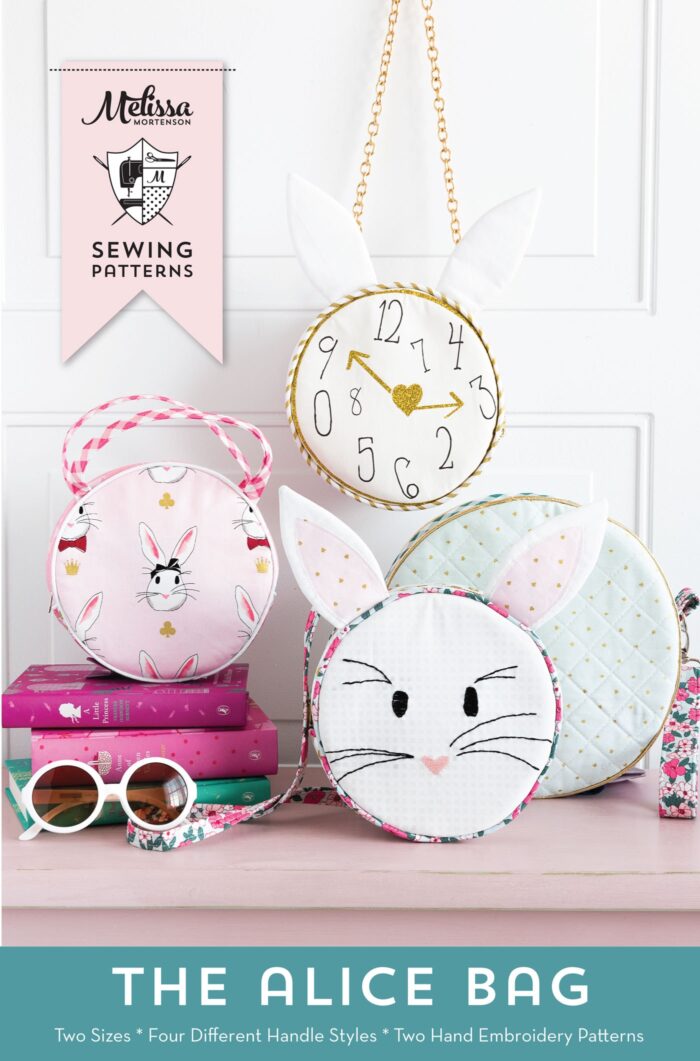 The Alice Bag bag is a circle bag that can be made in 3 sizes. It can also be made as a purse, a crossbody bag or a makeup bag/pouch. Personally, it's one of my favorite patterns.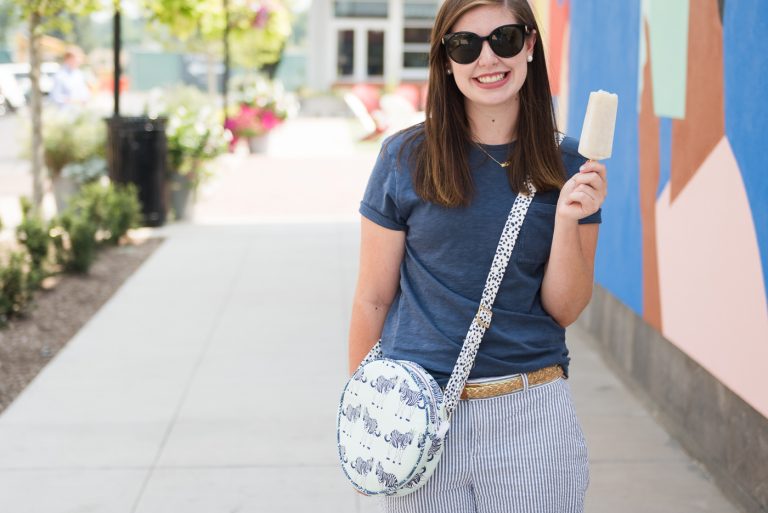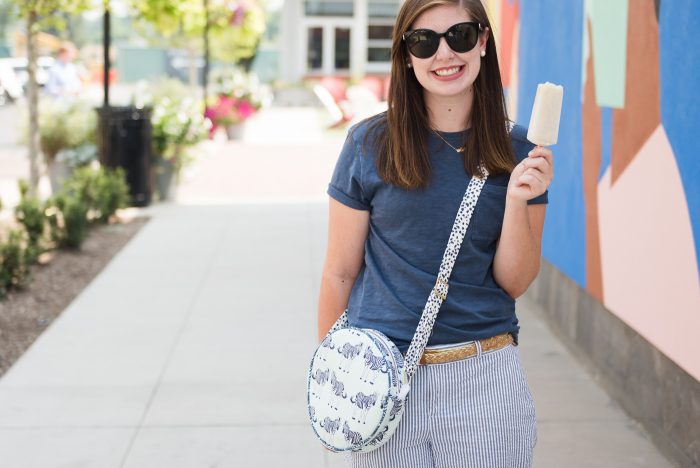 You can add ears to make it look like a bunny and even add a quilted exterior if you like.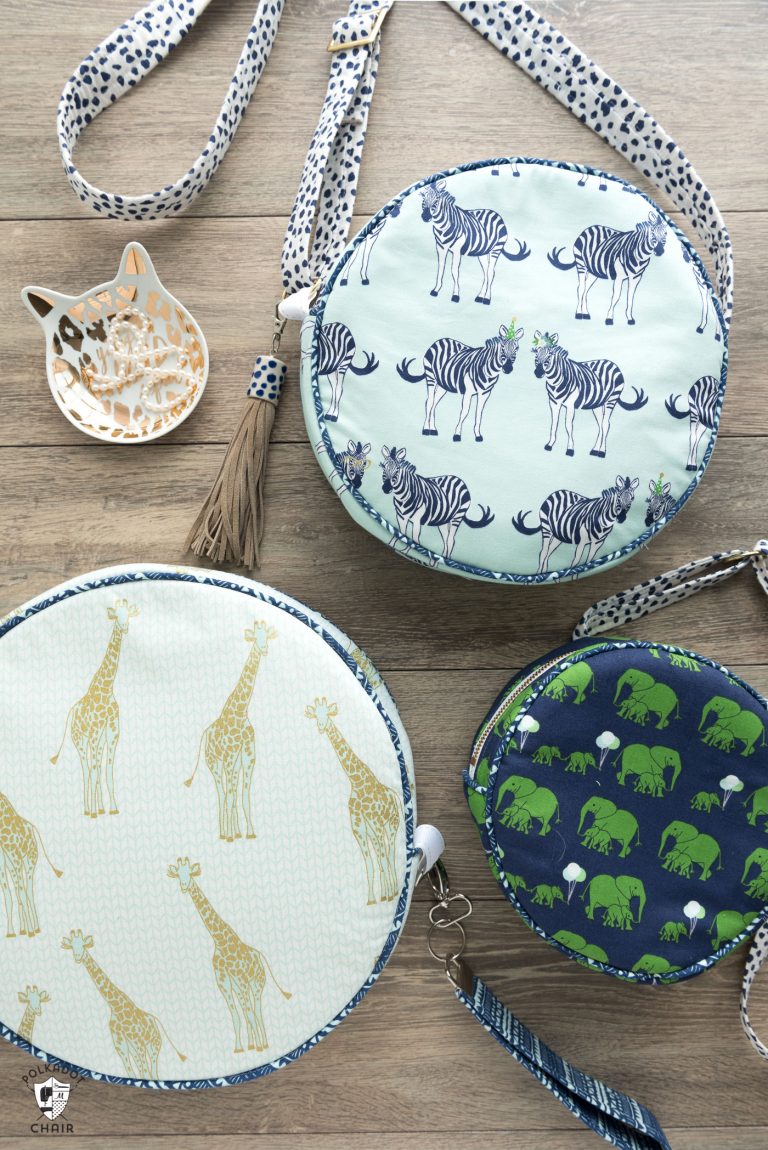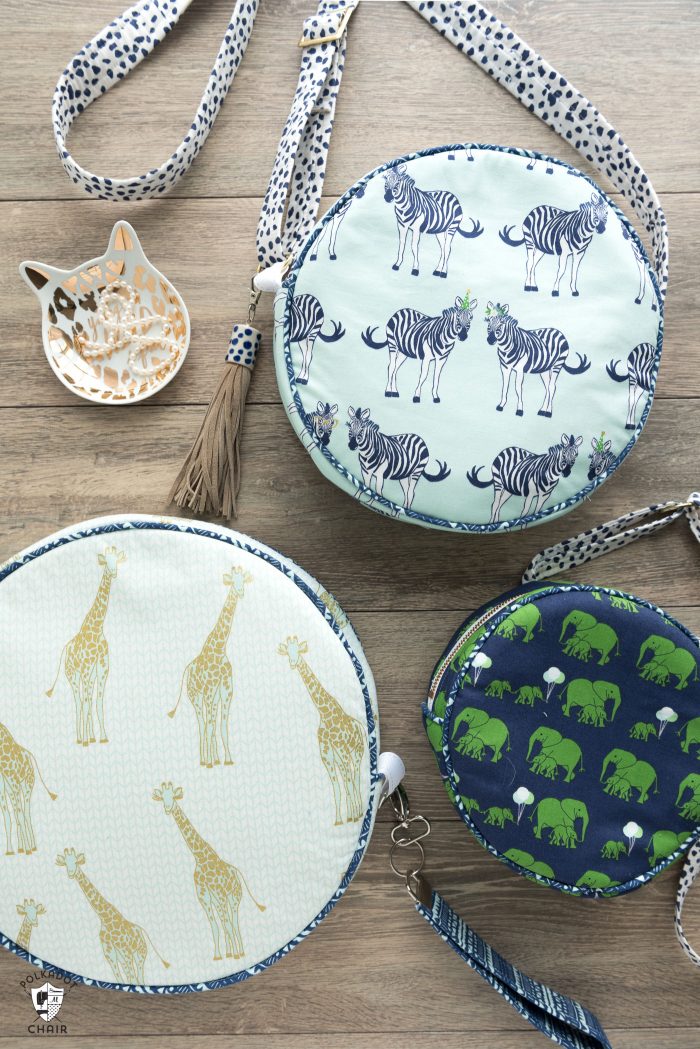 In the videos, I teach you precise steps to insert the zipper and give you my best tips for getting the piping to look great on the outside of your bag (hint: it's glue!).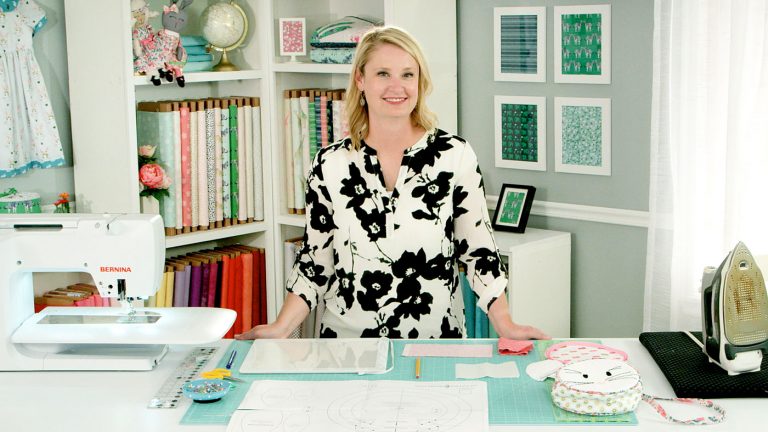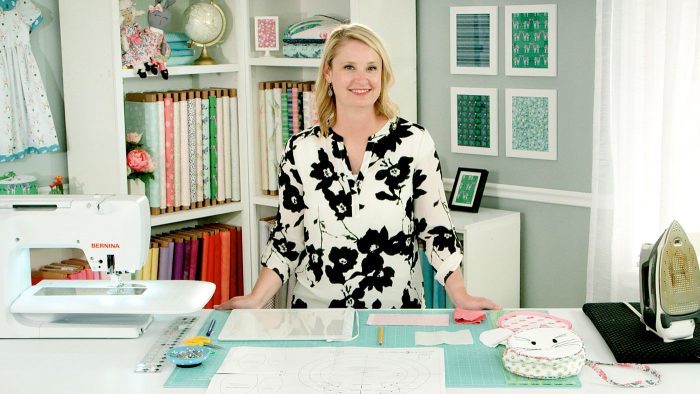 Find the video series on YouTube
Video Tutorials for Quilt Patterns
Let's Stay Home Quilt Pattern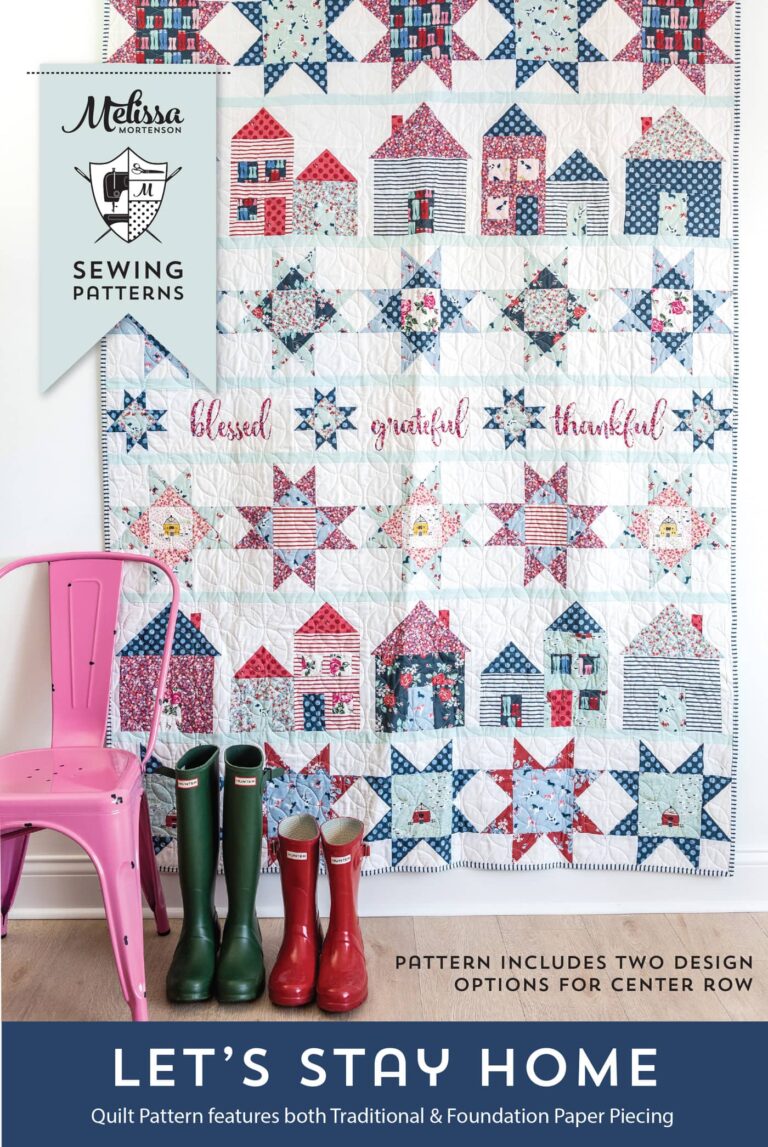 Last year I flew to Texas and filmed a set of tutorials with the Fat Quarter Shop for my Let's Stay Home Quilt Pattern.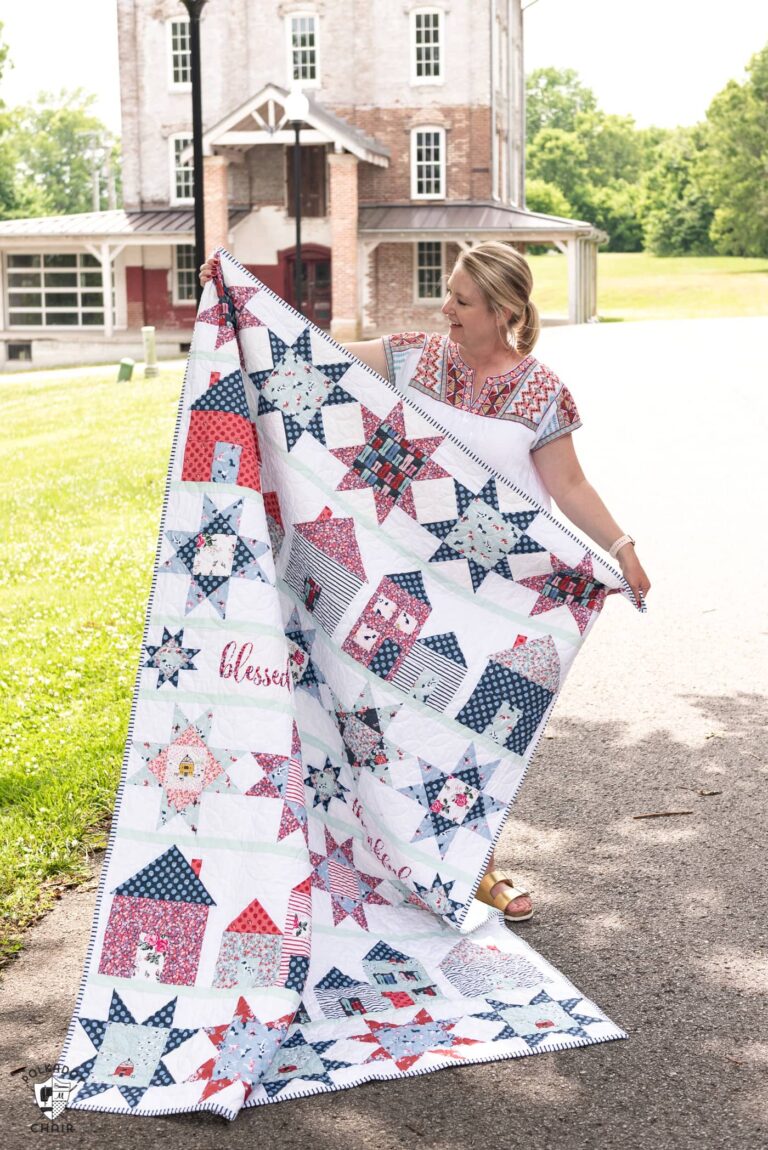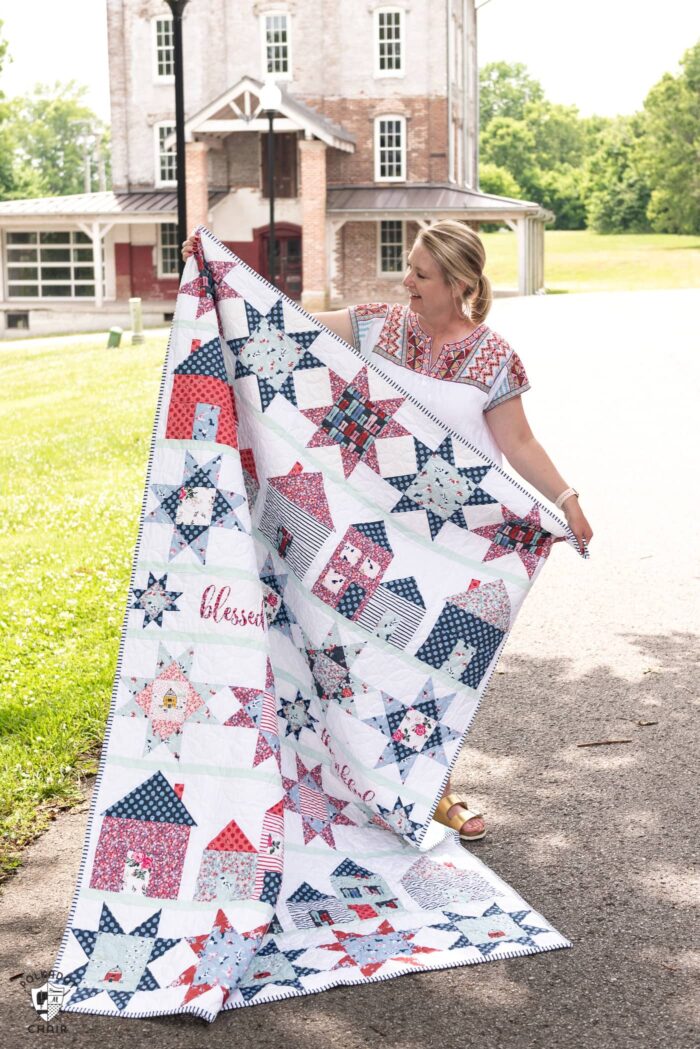 This quilt pattern is constructed in rows, and we created one video for each row of the pattern.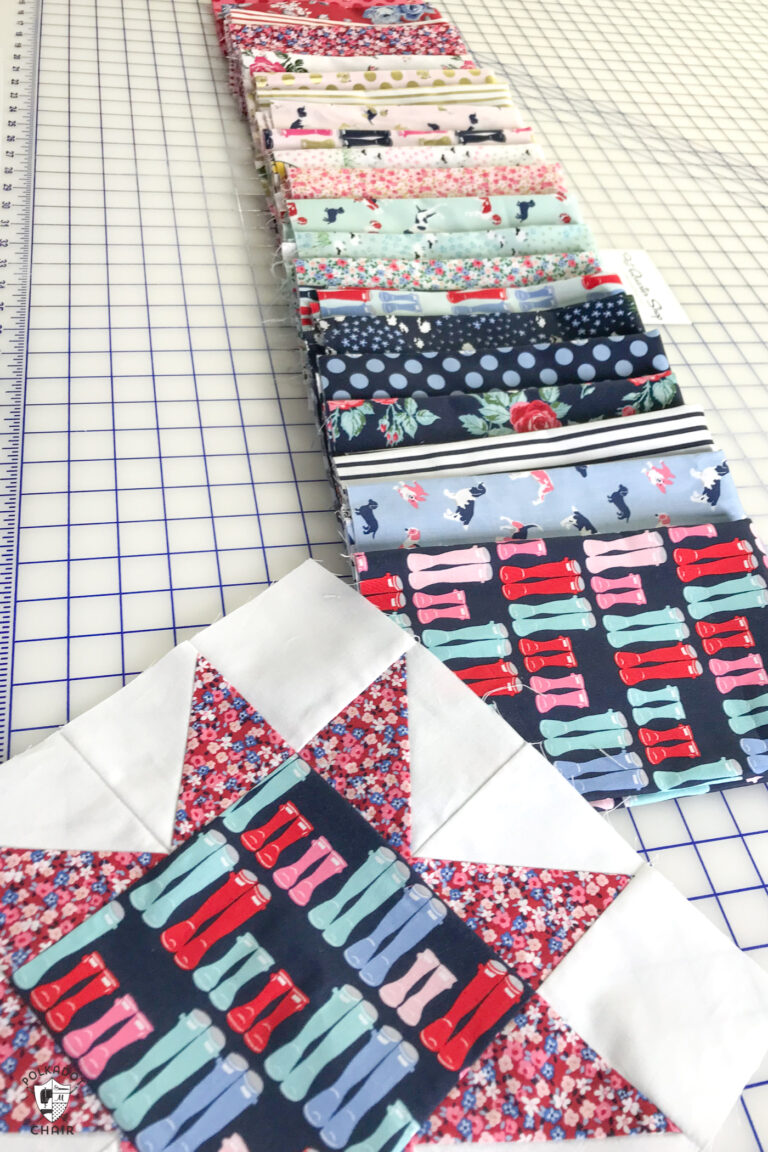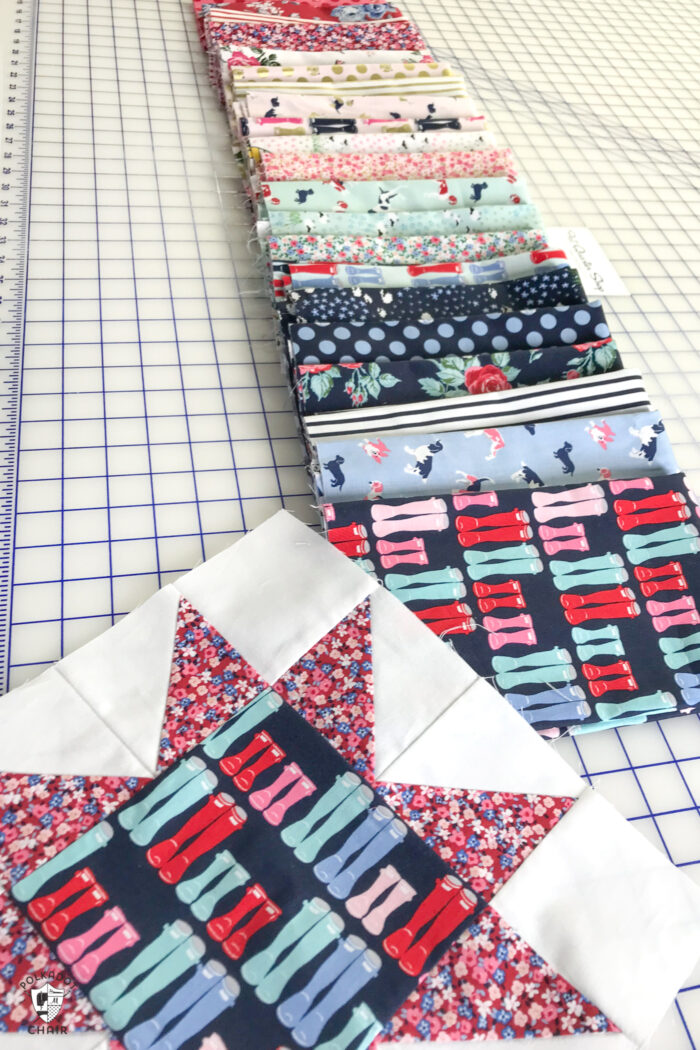 Watch your video – Find the video series on YouTube
Halloween Haberdashery Quilt Pattern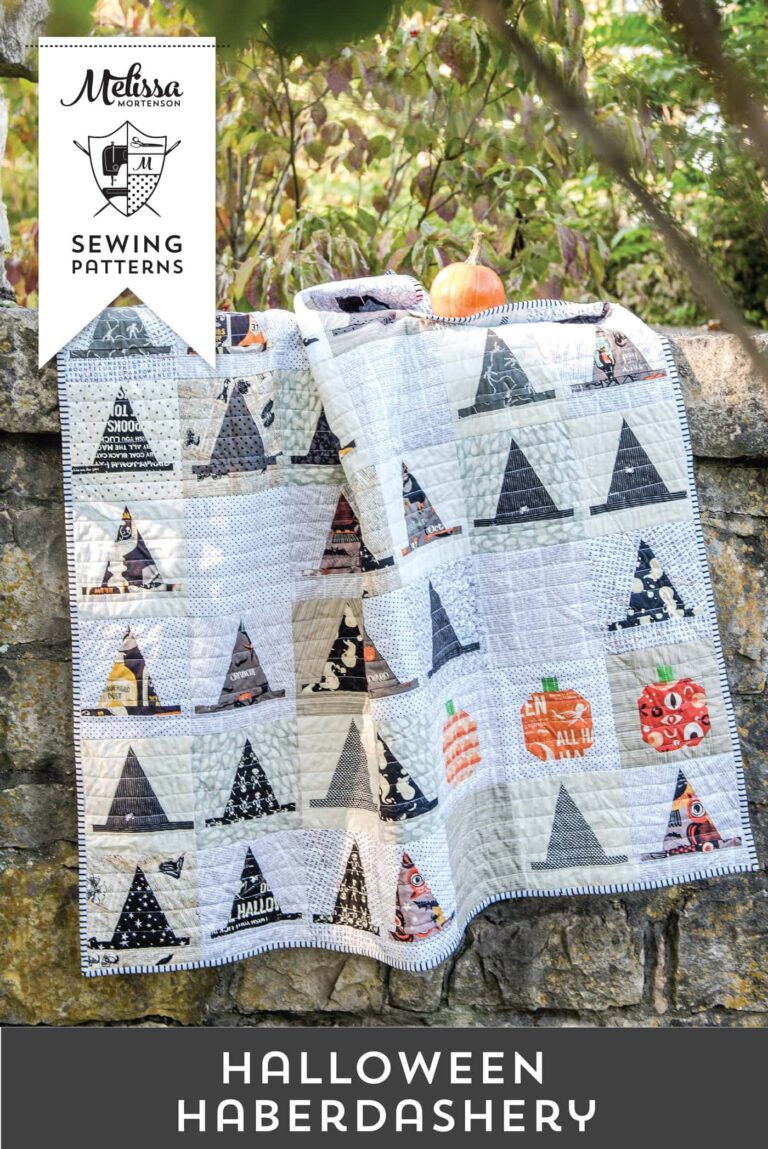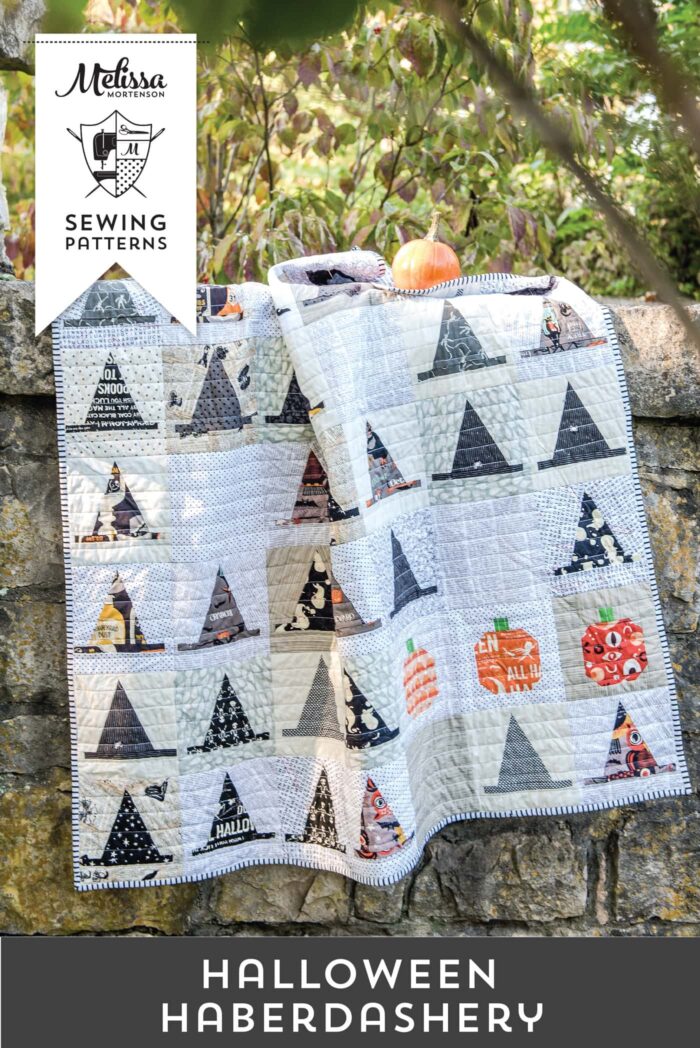 On my YouTube channel, I have created a video walking you through the steps to create the Witch's Hat & Pumpkin Quilt Blocks for my Halloween Haberdashery Quilt Pattern.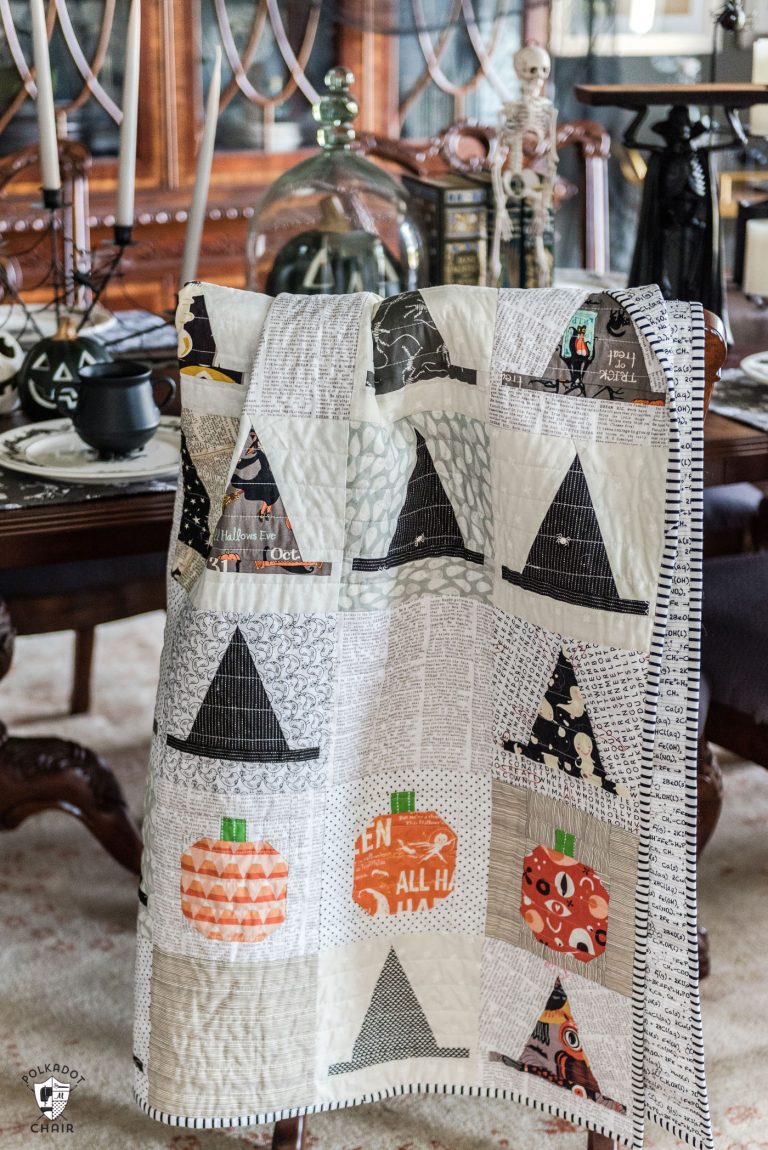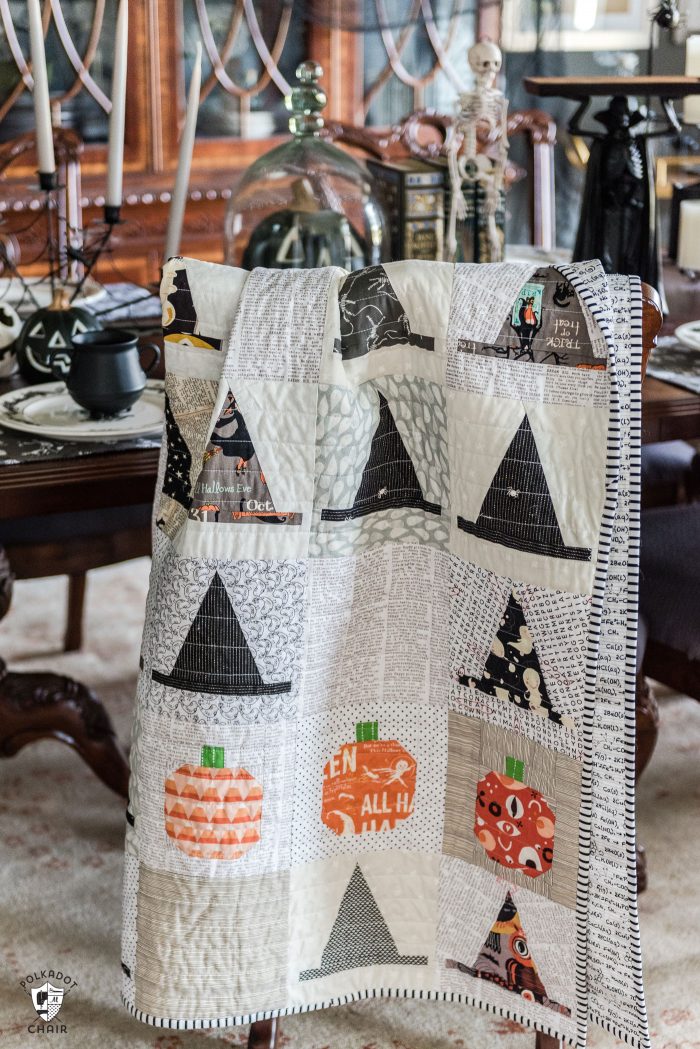 This quilt pattern is really fun to make and is a great way to use up a bunch of scrap Halloween Fabric. I've seen it customized so many different ways! It's a good pattern for a confident beginner or intermediate quilter. The video really does help you understand the construction process a bit better.
Find the video series on YouTube (I've also added it to this post).
Instagram Story Video Tutorials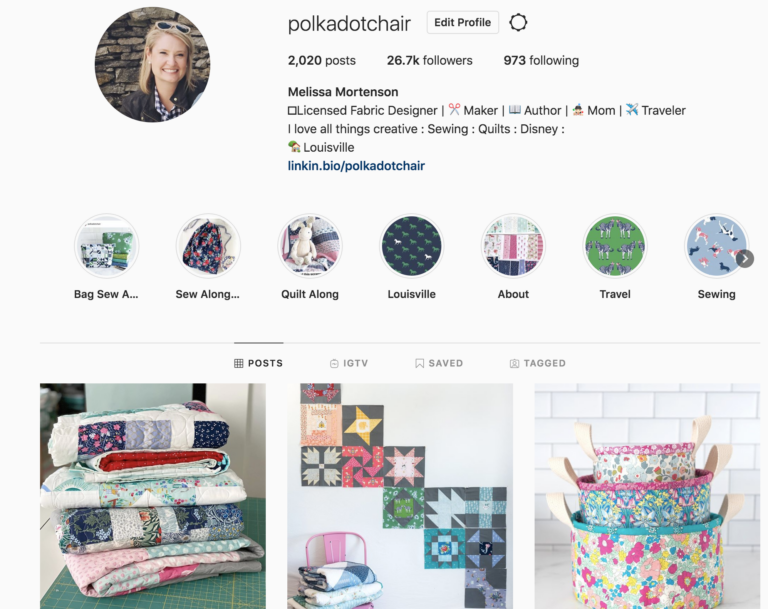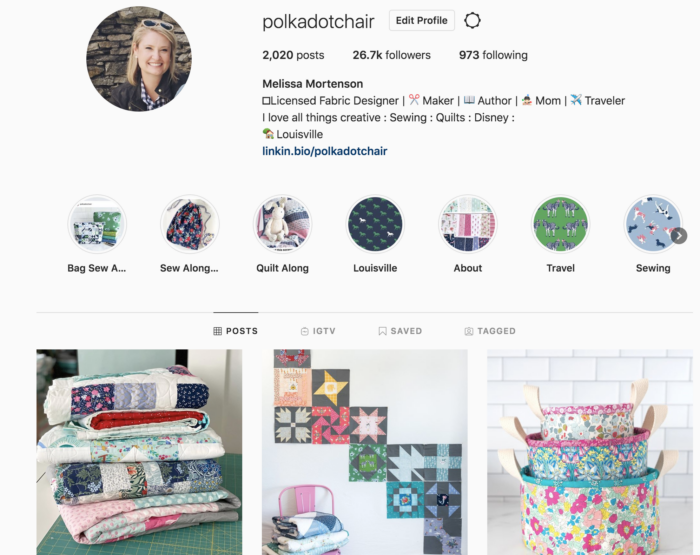 When we all found ourselves home unexpected in March, I began doing mini-tutorials on my Instagram Stories. I saved all of those projects to a highlight bubble. They are not as "edited and fancy" as the YouTube series of videos, but many people told me they were very helpful.
Scrappy Strips Quilt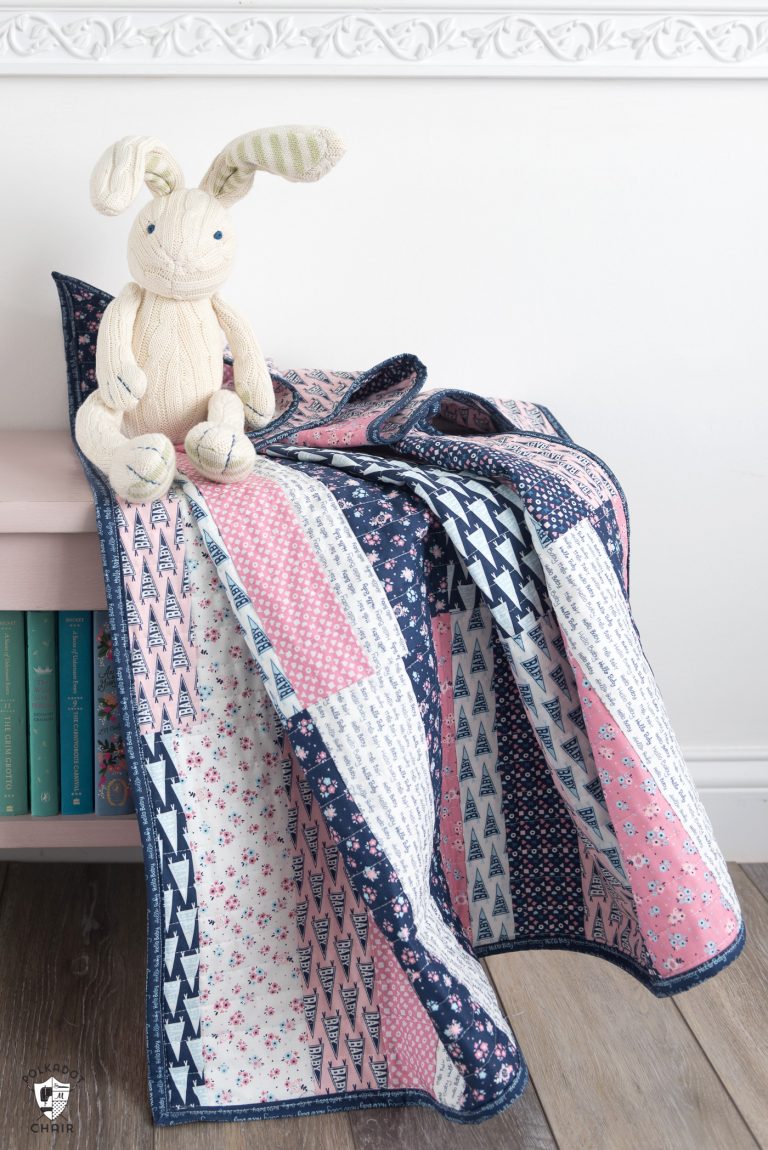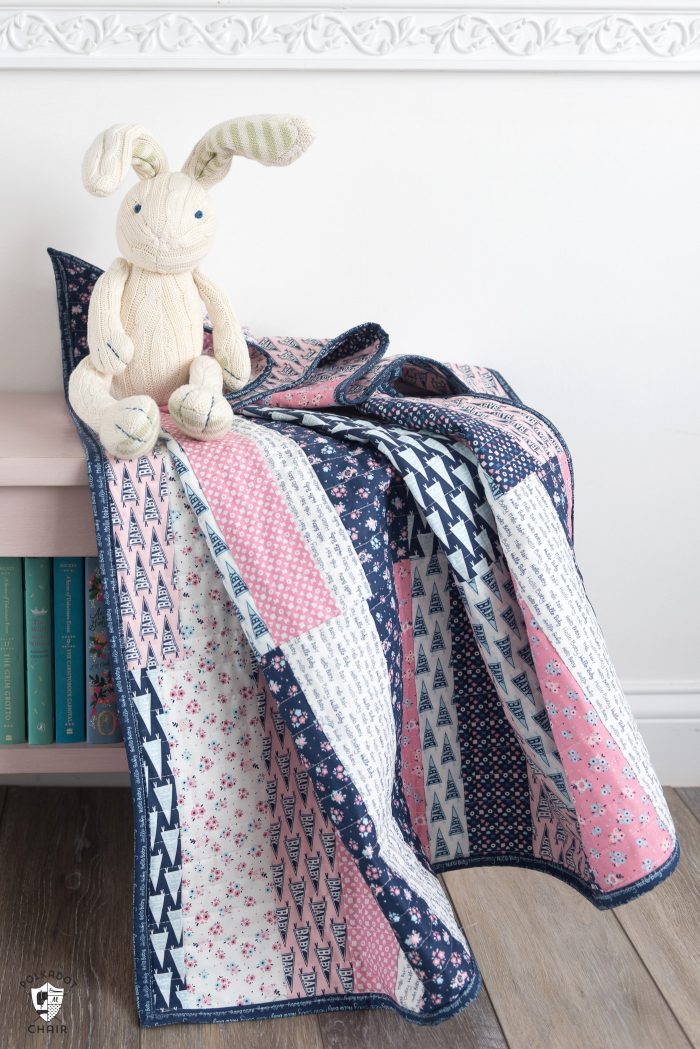 The first Instagram sew along was for my Scrappy Strips quilt. It can be made in both baby and lap quilt sizes.
Find the pattern here in the shop
Click here to follow me on Instagram – look for Quilt Along Highlight Bubble
Drawstring Travel Bag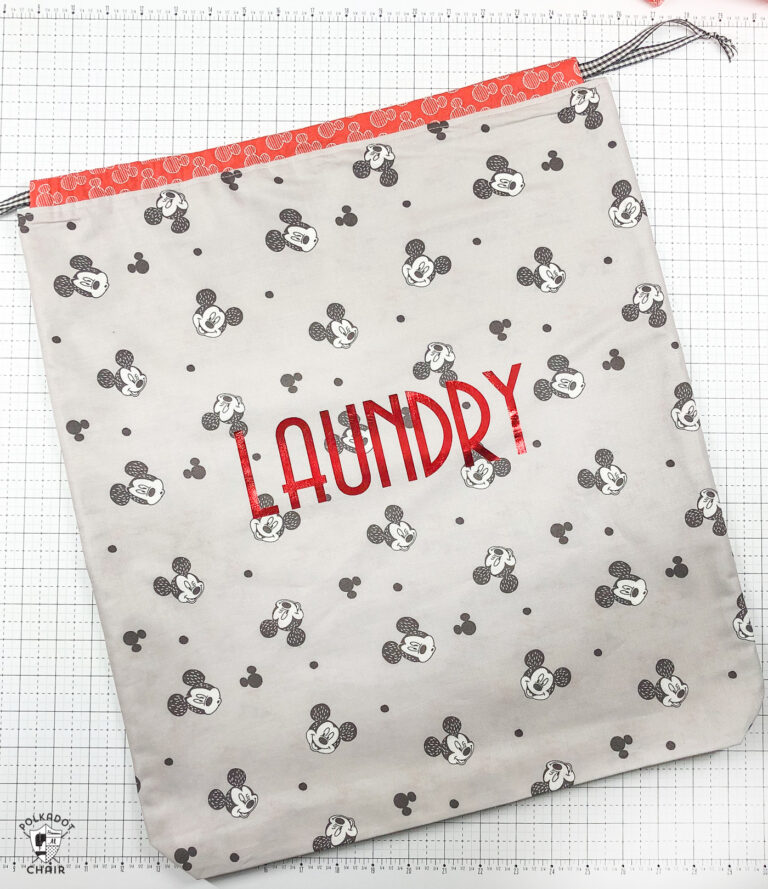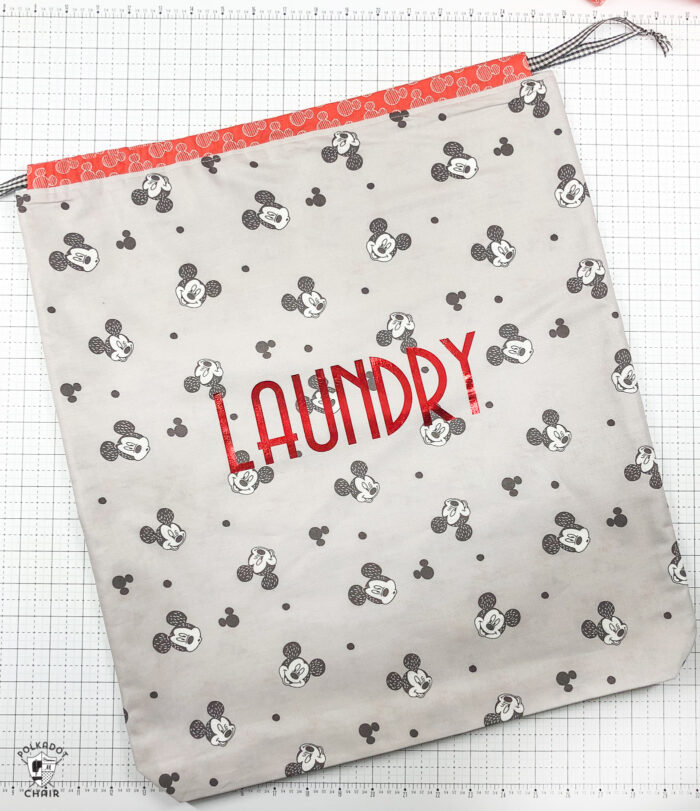 Next we moved onto drawstring travel bags made from Fat quarters. The pattern gives you options to make this bag in 6 different sizes.
The Insta Story tutorial highlight on Instagram – Look for Sew Along highlight bubble.
Simple Zippered Pouch Two Ways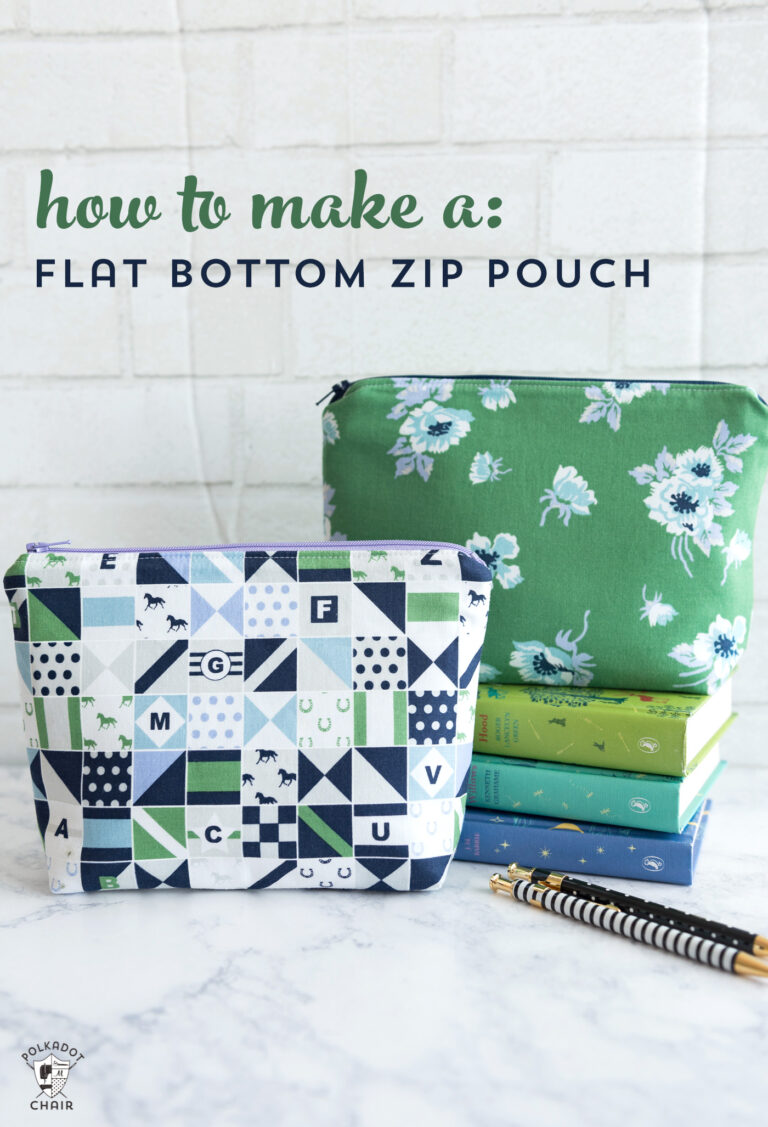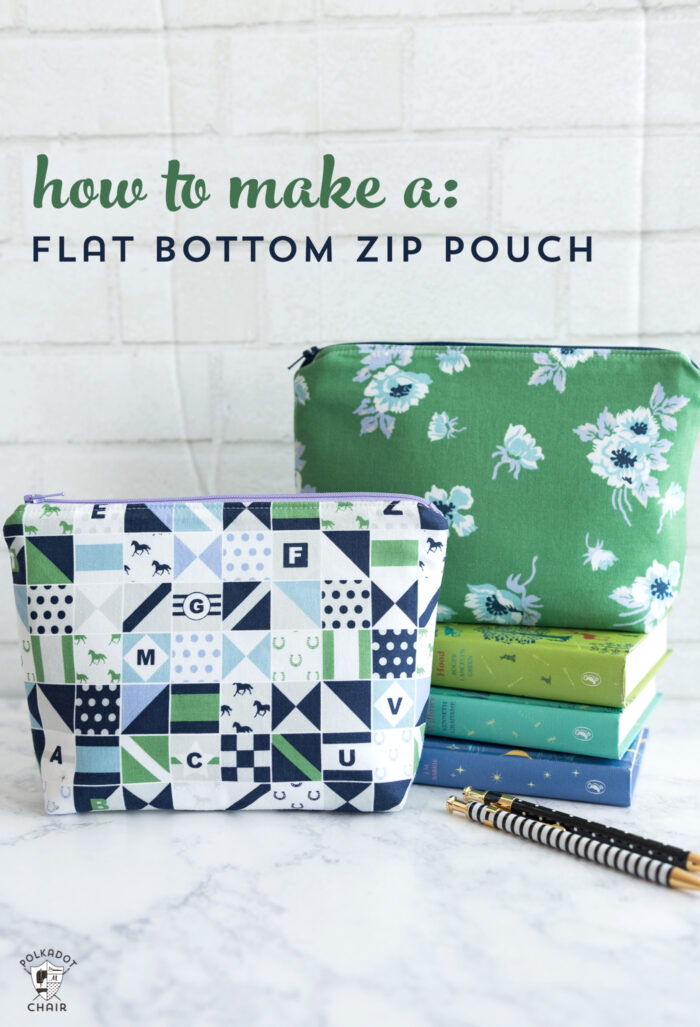 The third project walks you through how to create a simple zippered pouch. Tutorials for both flat and flat bottomed pouches can be found on Instagram.
Find the tutorial on Instagram – look for bag sewing along highlight bubble
Note: I offered each of these patterns free as a way to help keep people busy during the height of the lockdowns. They are now part of my "simple patterns" series in the shop. I anticipate offering free (and discounted) patterns on Instagram Stories again this Fall. Follow me and I'll be sure to announce when we're starting up again.
As I mentioned before, I'm working to add even more video instruction to the site and my YouTube page this year. If there is a pattern of mine that you'd love a video for in particular let me know in the comments section!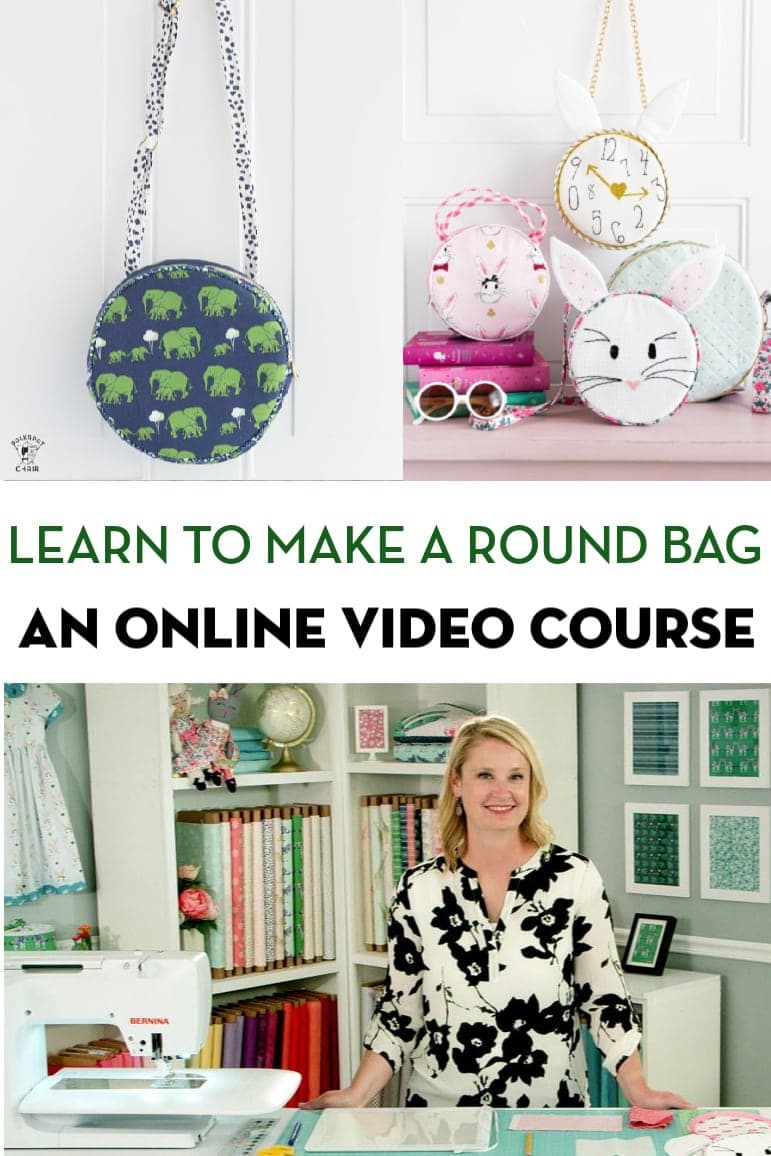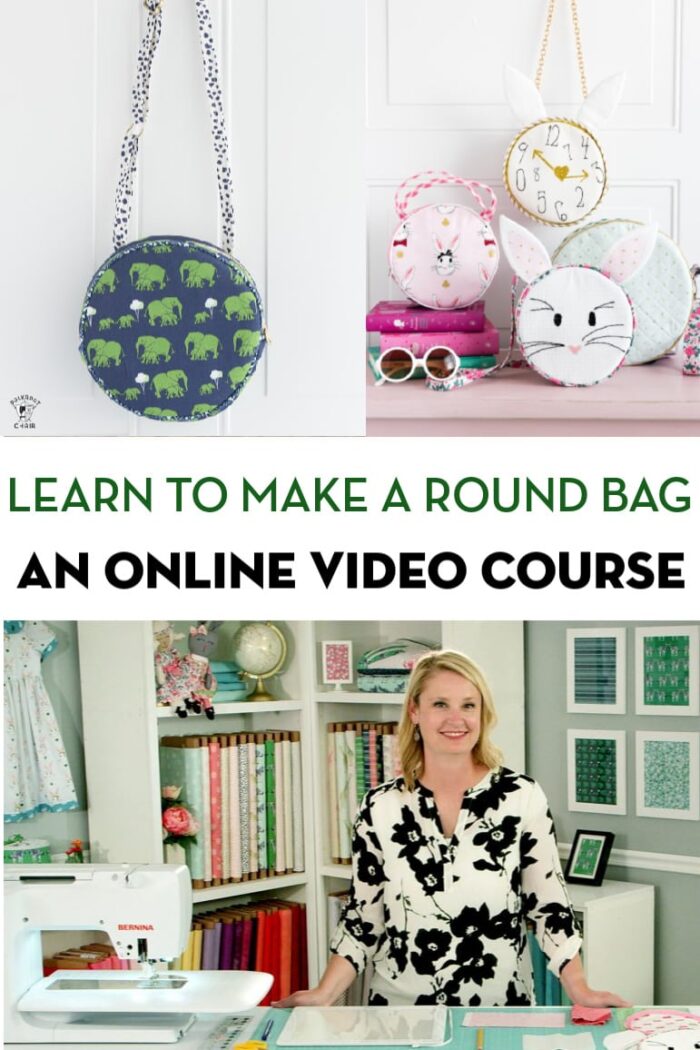 Are you New to Sewing & Quilting? If so be sure to check out some of our most popular posts perfect for beginners!
45+ Easy Beginner Quilt Patterns