Have you ever made a mini quilt? What about a cute handmade Apron??  Wanted to try to make one? Then you might like today's project!!  Next up on the #WonderlandHOP is this tutorial for a Square in Square Quilt Block and a perfectly whimsical Wonderland Apron!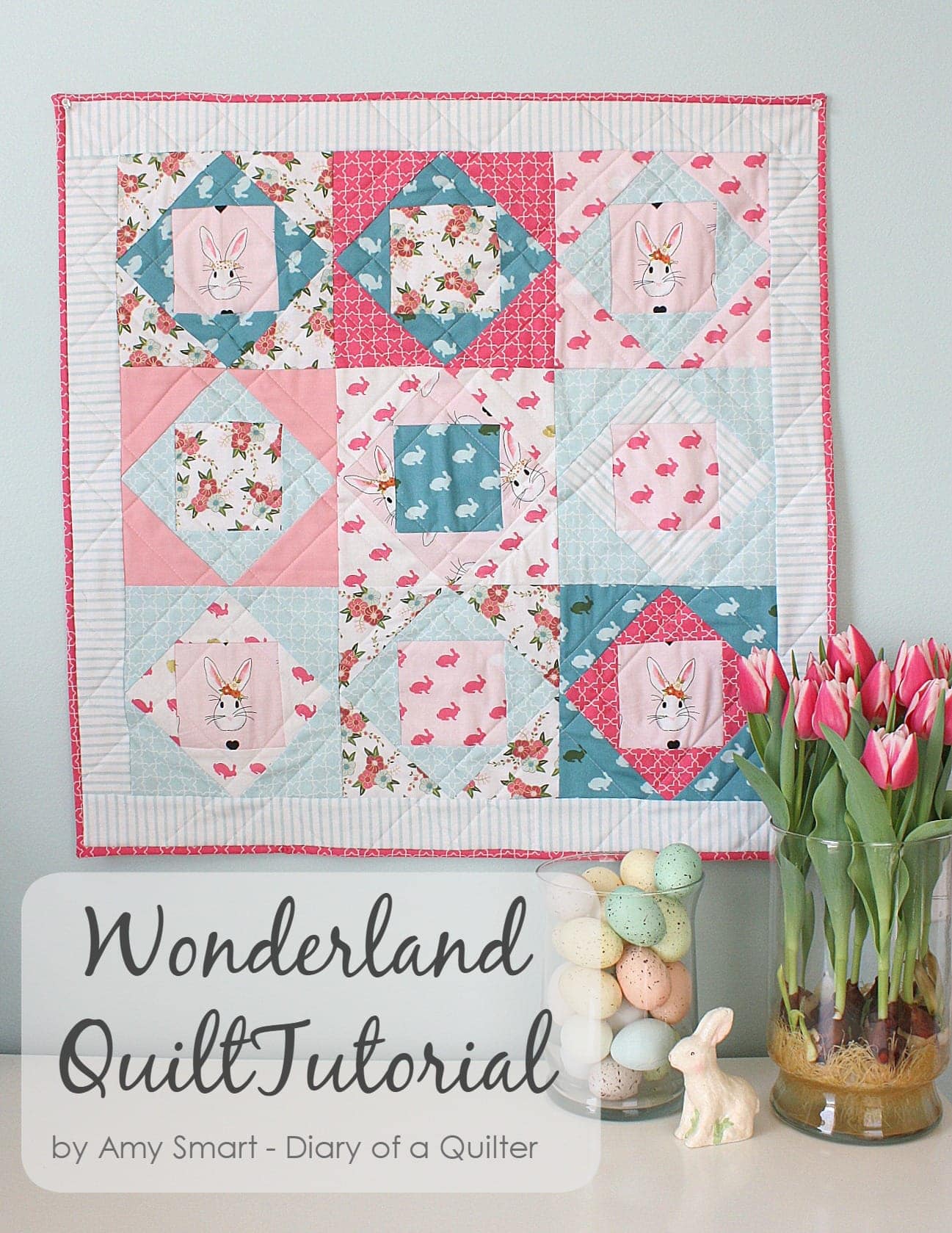 We have TWO fabulous stops today on the blog hop for Wonderland!
First up is Amy from Diary of a Quilter. I met Amy YEARS ago at a blogging event, we've managed to keep in touch over the years and I'm happy to call her a friend. She's not only an amazing quilter but an incredible person too.
Amy is also the author of the best selling, Fabulously Fast Quilts and has a line of quilting patterns. She is sharing a tutorial for a square in square quilt block, that she turned into this mini quilt. She even tells you how to make the quilt larger if you want to size it up to baby quilt size.
Square in Square Quilt Block Tutorial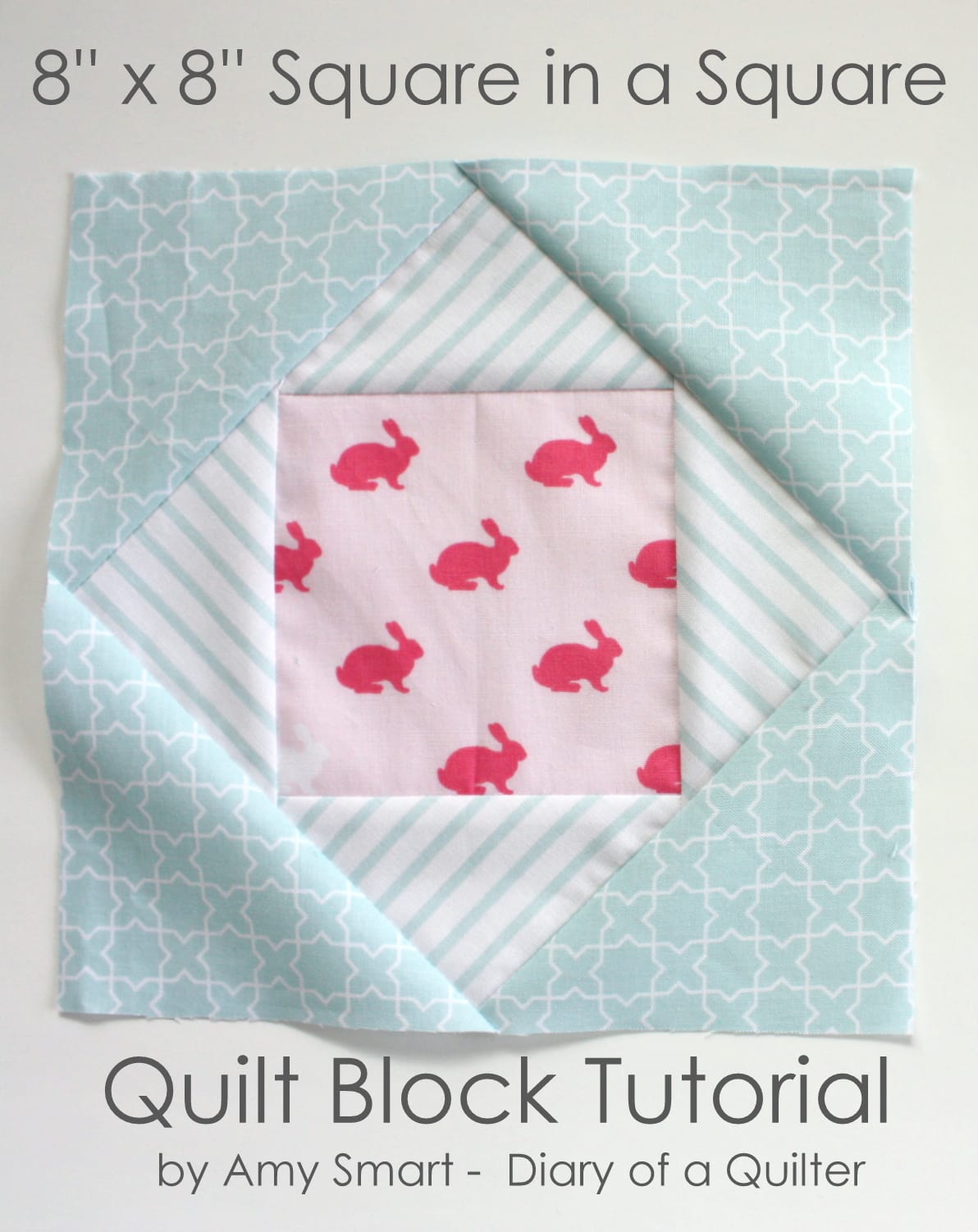 Hop on over to Diary of a Quilter to get the tutorial!! 
Flirty Dozen Apron Pattern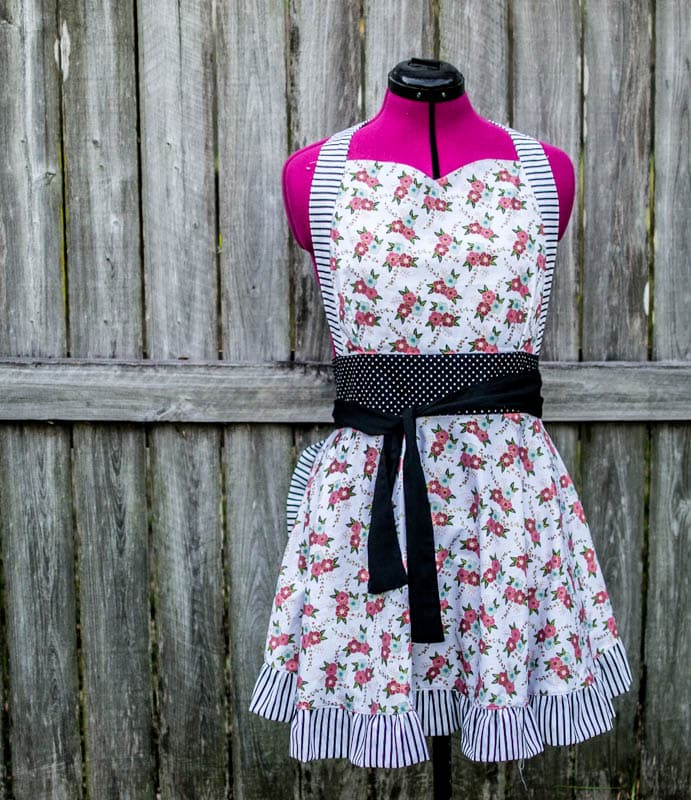 Next up is Caroline of Sew Can She. I met Caroline at Quilt Market in Houston a few years ago. We went to dinner with some friends. The cab ride was eventful then we nearly got lost on the walk back … (since there was no cab to take us back to the hotel). We managed to survive, but I did end the night with a cop driving me back to the hotel since I missed the last shuttle from the convention center… adventures I tell you, adventures :)…
Caroline is the author of Just for You, and runs the wildly popular sewing site, Sew Can She. She is chatting about this Wonderland Apron that she made. Hop on over to SewCanShe to get all of the pattern details!!