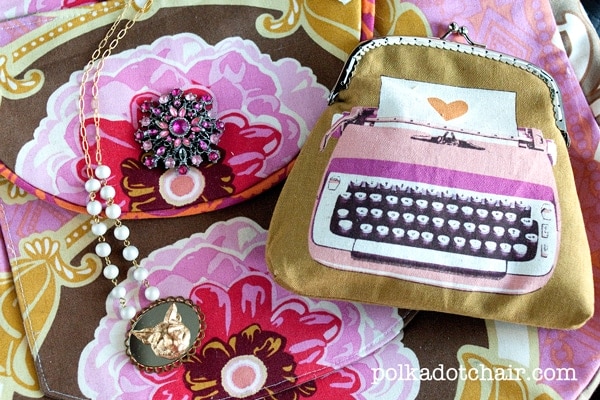 I'm so excited I made my first Frame Clutch Purse!
Next week I'll be attending the Alt Summit in SLC.  I'm excited but admittedly a bit nervous.  I don't want to feel like a fish out of water as I've heard there are some insanely talented people attending.
I've started to pull a few things together to take with me, and resisting the urge to buy a whole new wardrobe!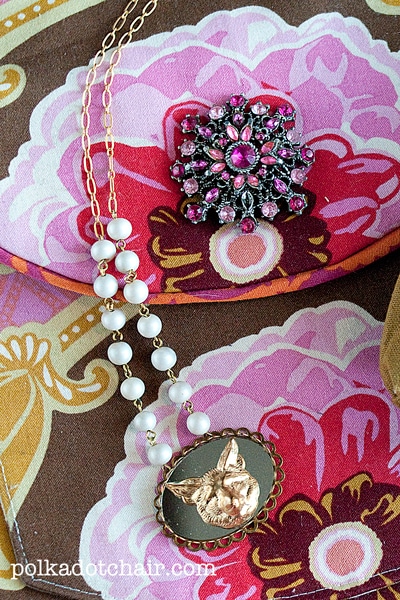 I did treat myself to this fun necklace from Lulubelles, Gretchen, one of the owners is also a Kentucky girl and attending Alt .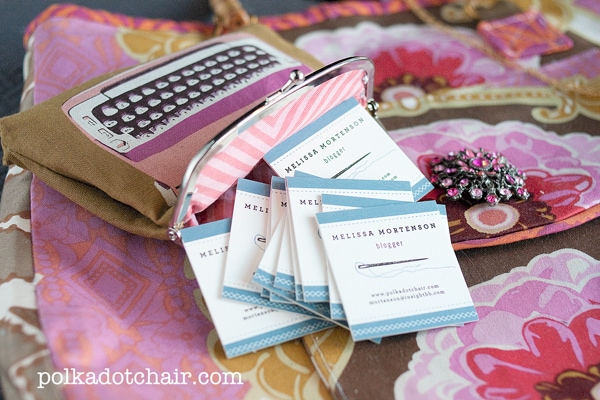 I did decide that I needed a new business card holder and decided to tackle making a frame clutch purse.  I wanted one to match my bag that I made a couple of years ago, it travels with me a lot and I love it. It's my July Bag Pattern that you can find in my shop.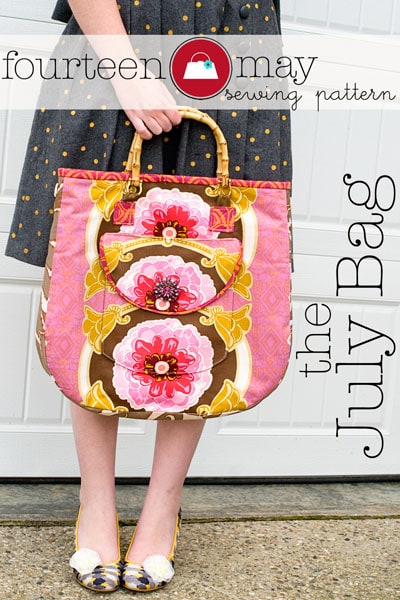 This week I broke down and figured out how to make a frame clutch. I had purchased the frame earlier at Joann's and was saving it for a special occasion.   I decided that this would be a good reason to cut up some of my coveted Melody Miller fabric.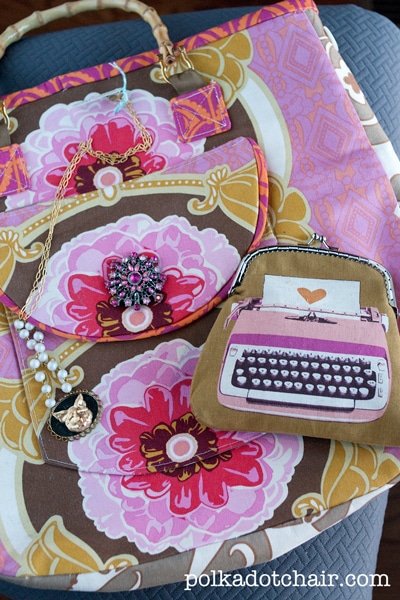 Instead of posting a tutorial, as I will admit to TOTALLY messing up the first one, THEN going back  to read the directions.. I thought I would post a round up of some frame clutch tutorials I've been collecting on my INSPIRATION: Sewing Pinterest Board.
Clasp Clutch Tutorial on Sew 4 Home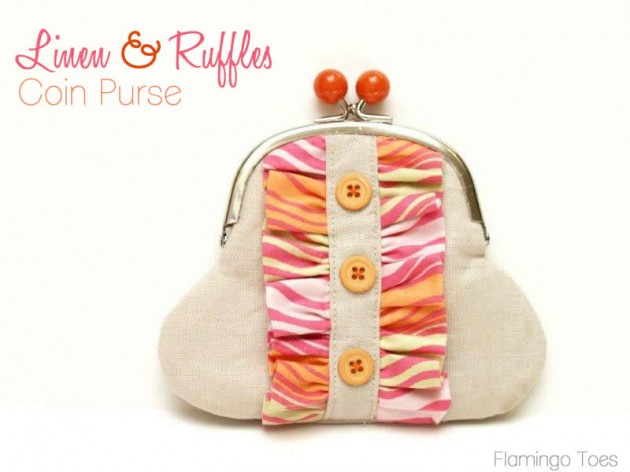 Linen and Ruffles on Flamingo Toes
Framed Coin Purse Tutorial by Sugar Bee Crafts for the Ribbon Retreat
Love Letter Clutch at Cailamade
I'm happy with how mine turned out and learned a lot trying to make it. I think I'm up for trying to make a bigger one next time… anyone have a favorite source for Frames for these clutches?