Take full advantage of your lazy summer days by fitting a bit of sewing time into your afternoon! If you're looking for a fun project, here are 5 fun Summer Sewing projects that you may enjoy!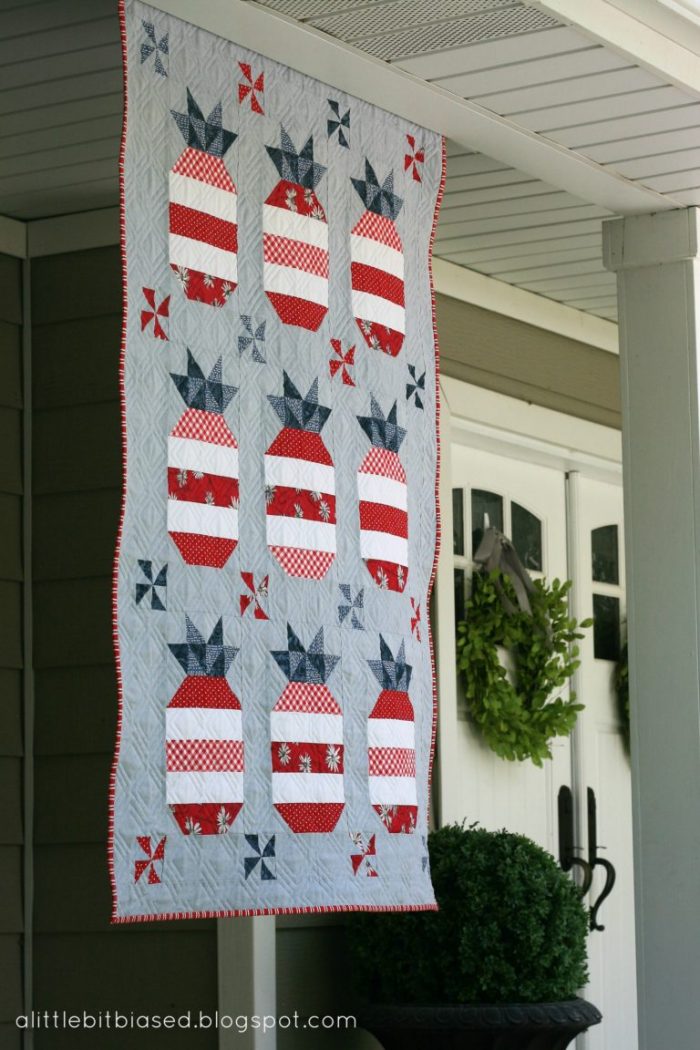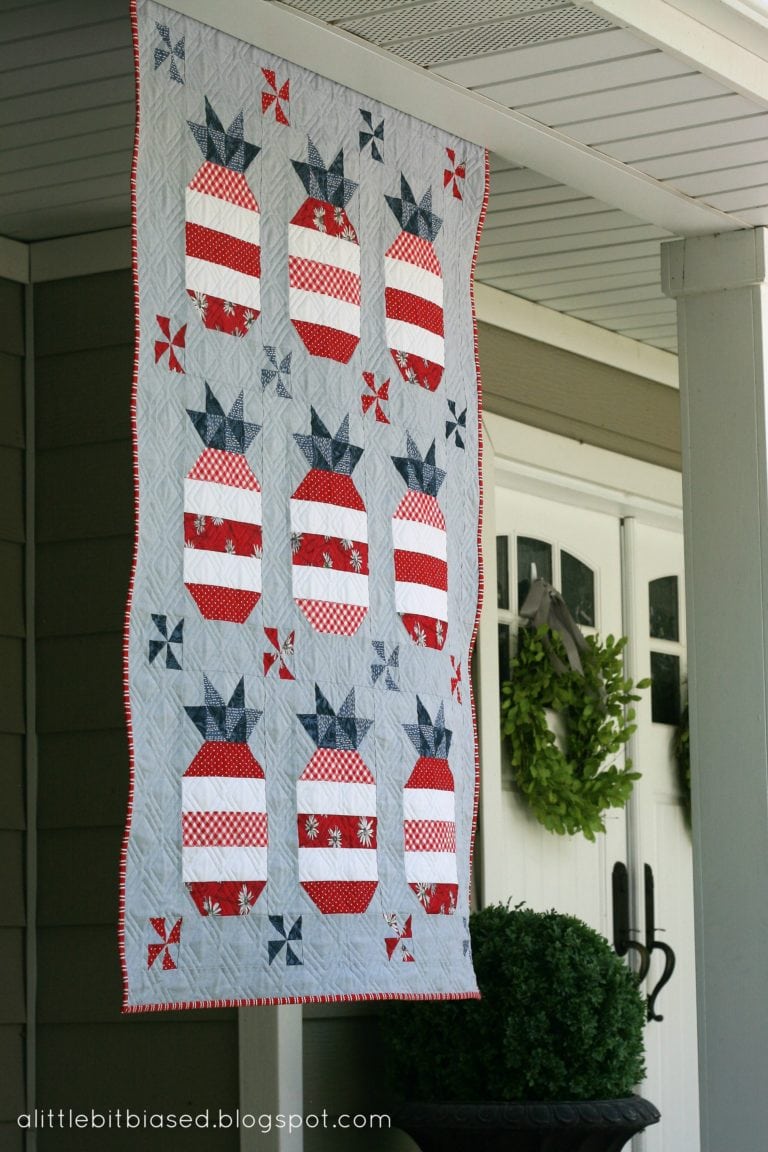 (pineapple quilt by Jedi Craft Girl and A Little Bit Biased – keep reading for more details)
Summer has finally settled in at our house. Along with it have come lazy days, hot, humid air, peanut butter sandwiches for lunch, and an overall feeling of laziness. If it would ever stop raining, that feeling would be amplified by the smell of sunscreen and chlorine.
Table of Contents
Our recent rainy weather has given us an "extra" excuse to lay around the house all day (like we need more than one excuse to do that*wink*)… I'm not saying that like it's a bad thing. A little downtime every once in a while is good for the soul.
Personally, I have my "to do" list of projects to finish for the blog, patterns to write, and emails to answer. I'm slowly chugging through it. School may be out for the summer, but I'm still hard at work.
To "capture" a bit of summer for me (and not spend the whole thing working on projects with deadlines), I've started a "mental list" of a few things that I'd like to tackle 'just for fun. I adore summer sewing (and crafting) and don't want to let this one pass me by without completing a few fun projects.
Here are a few things I've spied on the web and have "had my eye" on this month, each of them would make fun summer projects. I thought you might like to hear about a few of them too.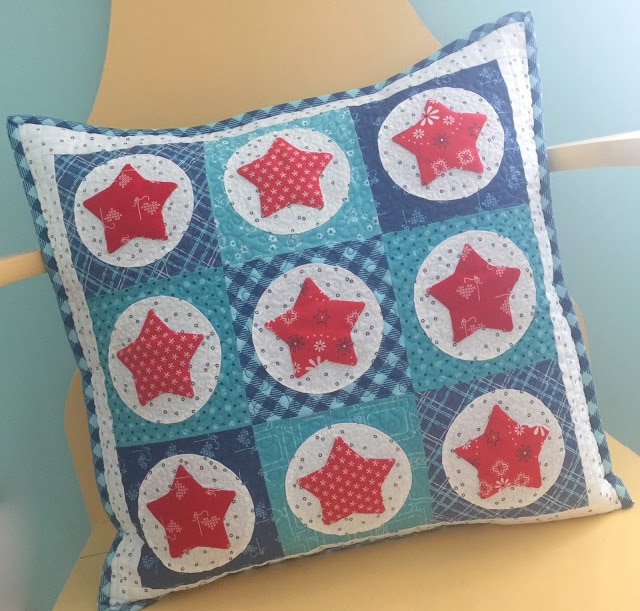 1. Red, White & Blue Star Pillow
Lori Holt is amazing. If you haven't stopped by her blog, you should. She makes the most fun quilts full of creative shapes and happy colors. She just posted a free tutorial for this Summer Star pillow.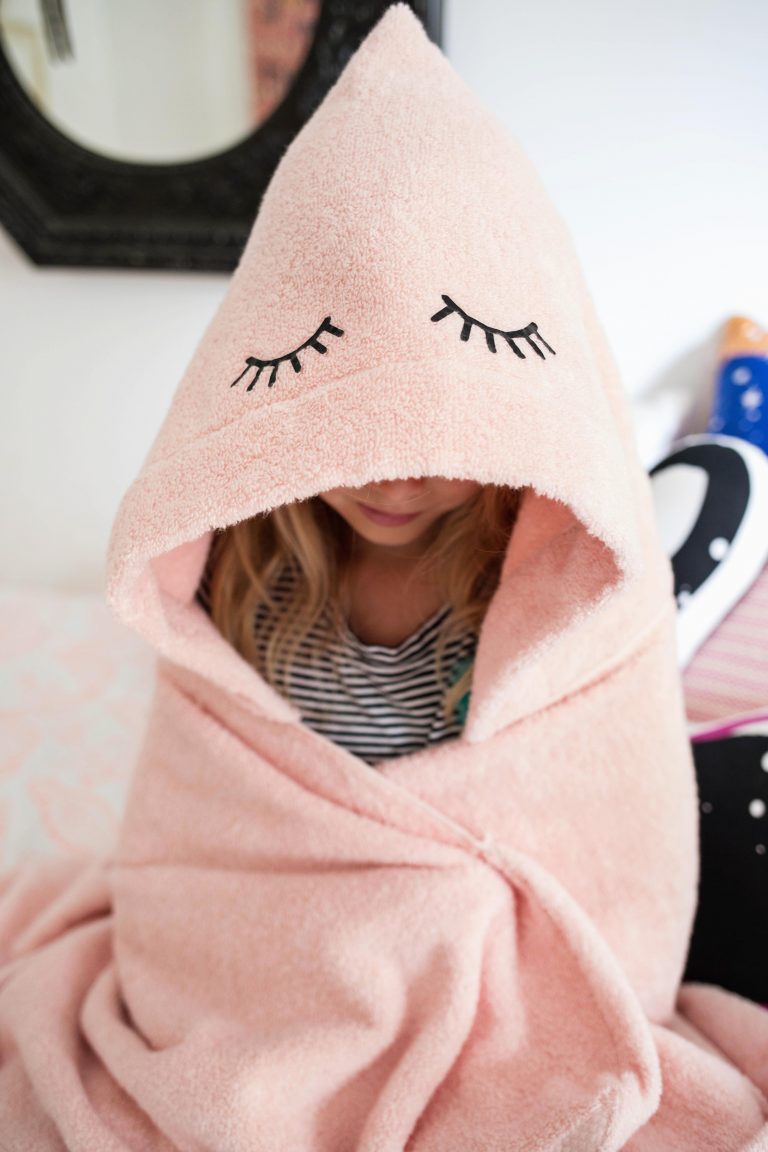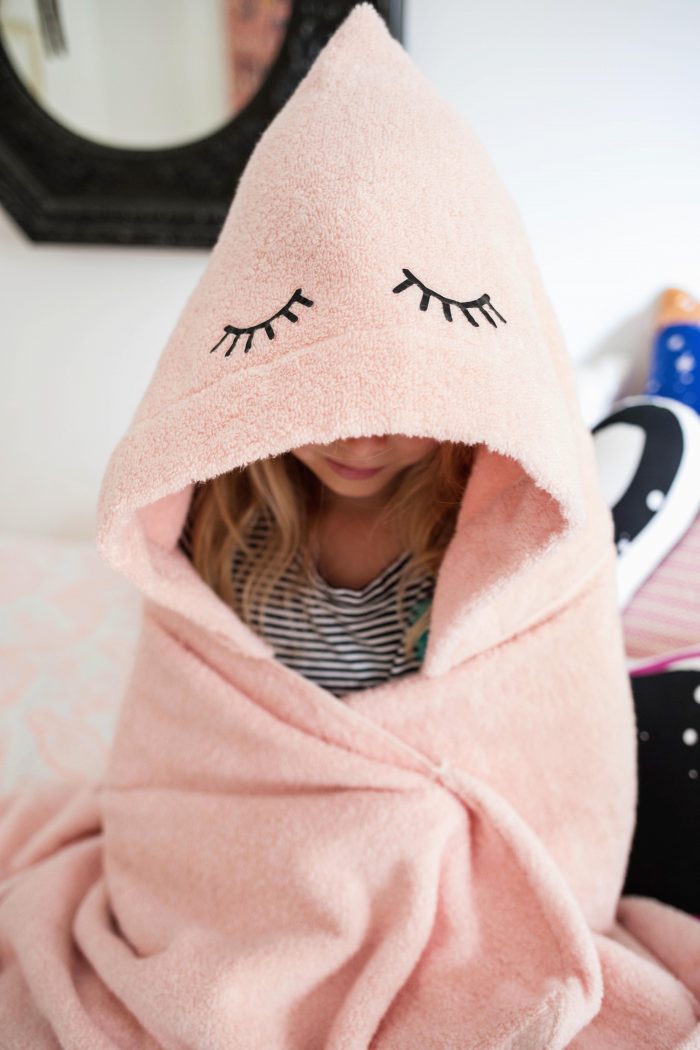 2: DIY Cozy Hooded Bath Towel
I've got "cute" on my brain this month. This hooded bath towel would be just as adorable by the side of the pool as it is by the tub. Get the full tutorial at A Beautiful Mess.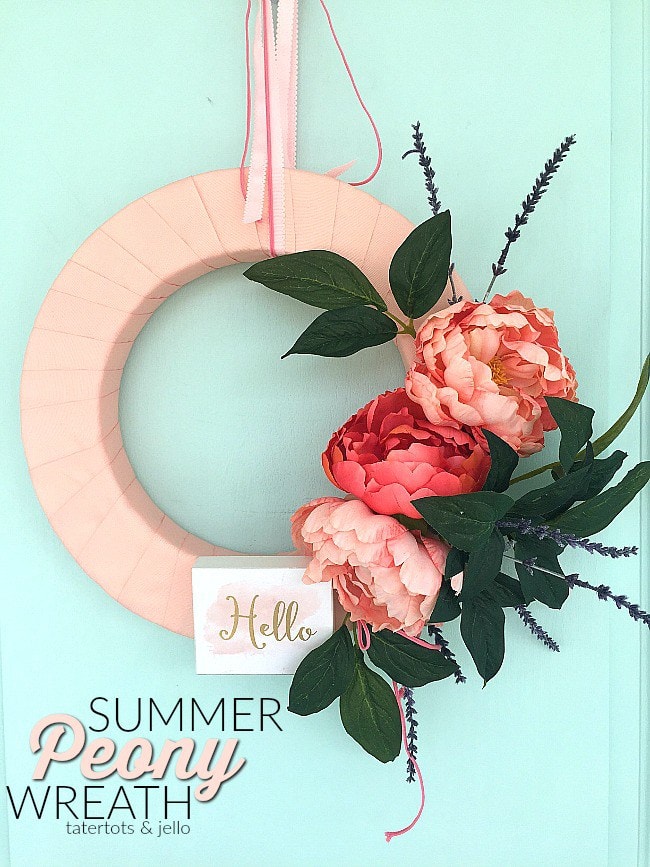 3: DIY Summer Peony Wreath
My front door is BARE. It's embarrassing. A few years ago, our puppy decided to "eat" whatever we hung on the front door and ruined a favorite wreath. Since then, I've been hesitant to hang things on our front door.
Now that he's older, I think that he might be "cured" of the desire to constantly attack the front door (and anything attached to it). There is only one way to find out 🙂 – This Summer Wreath from Tatertots & Jello is so cute that it may just pull me out of my "wreath aversion" phase.
4: Pineapple Quilt Patterns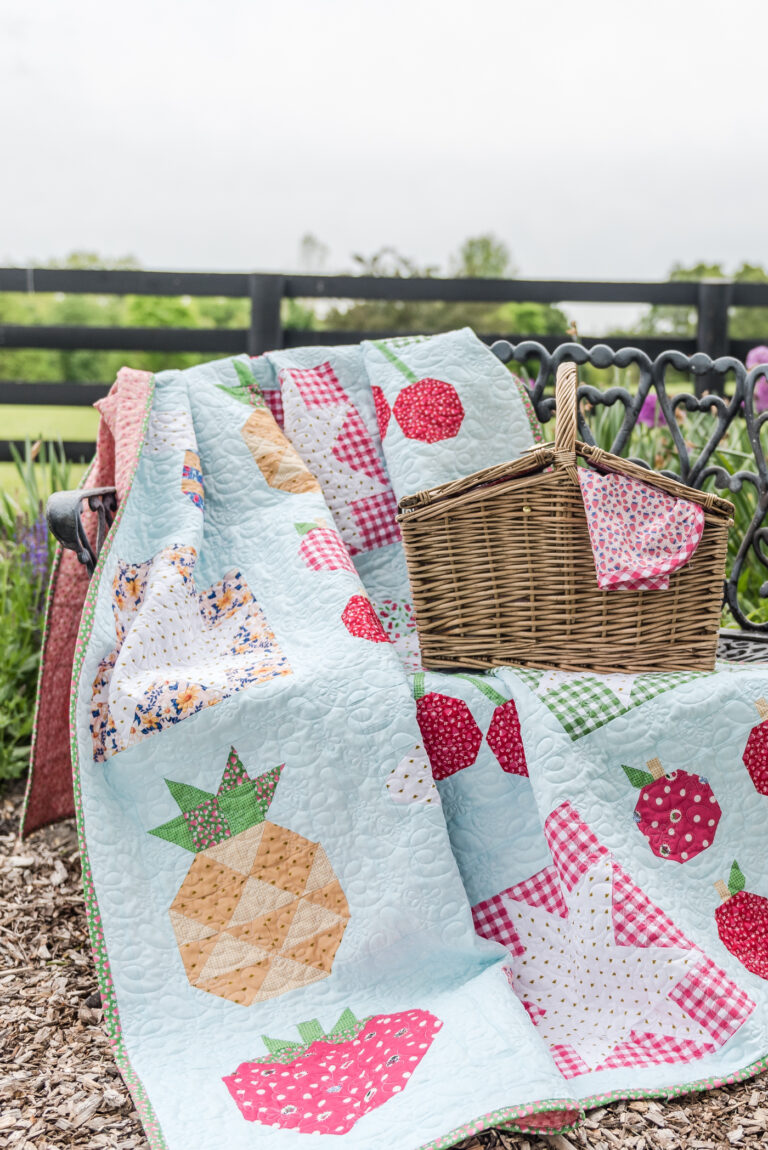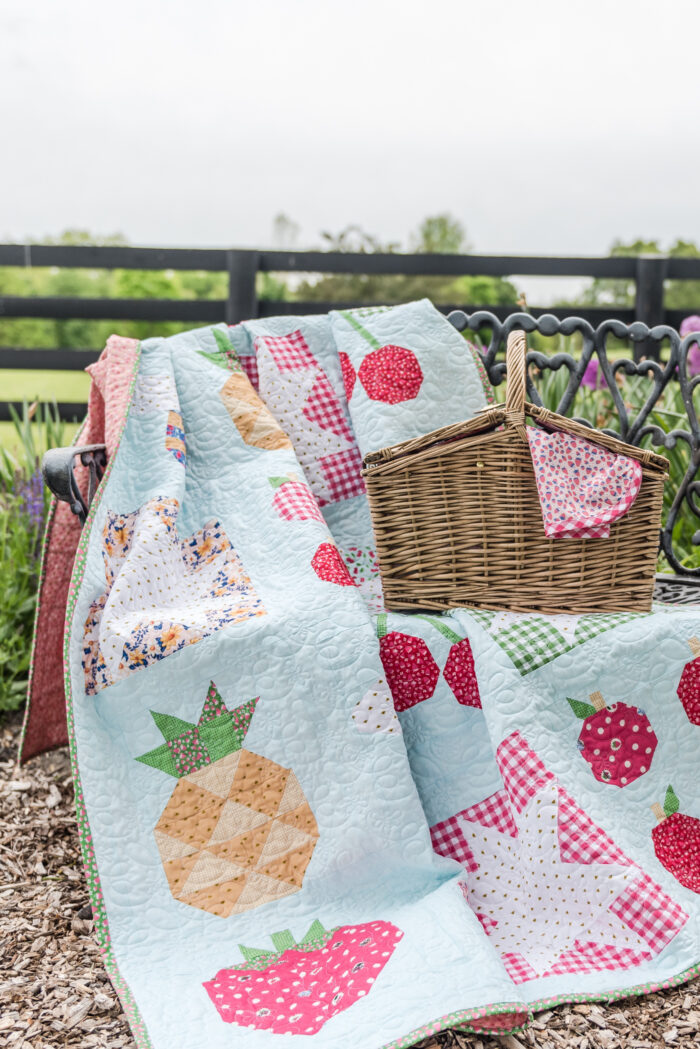 Summer Sugar Quilt – This quilt pattern features 6 different quilt blocks, but you could easily make an entire quilt with just the Pineapple block if you wish!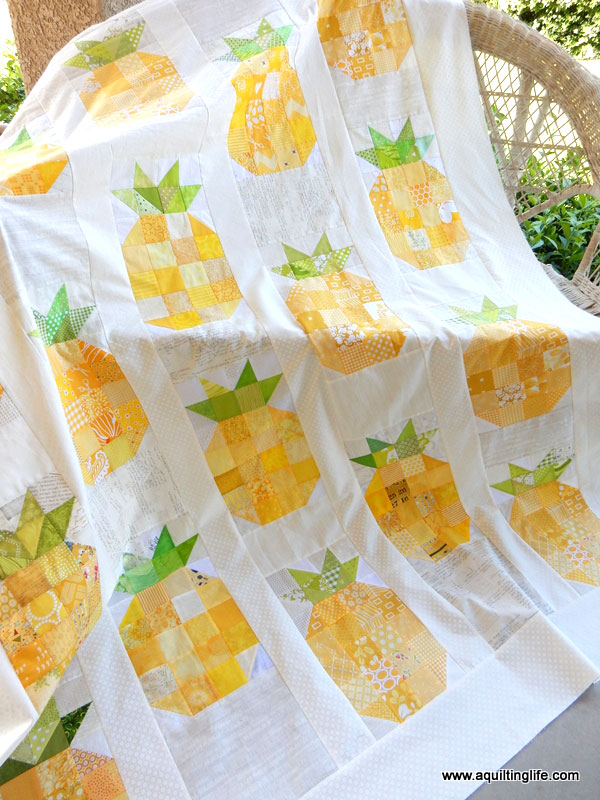 Pineapple Quilt – A Quilting Life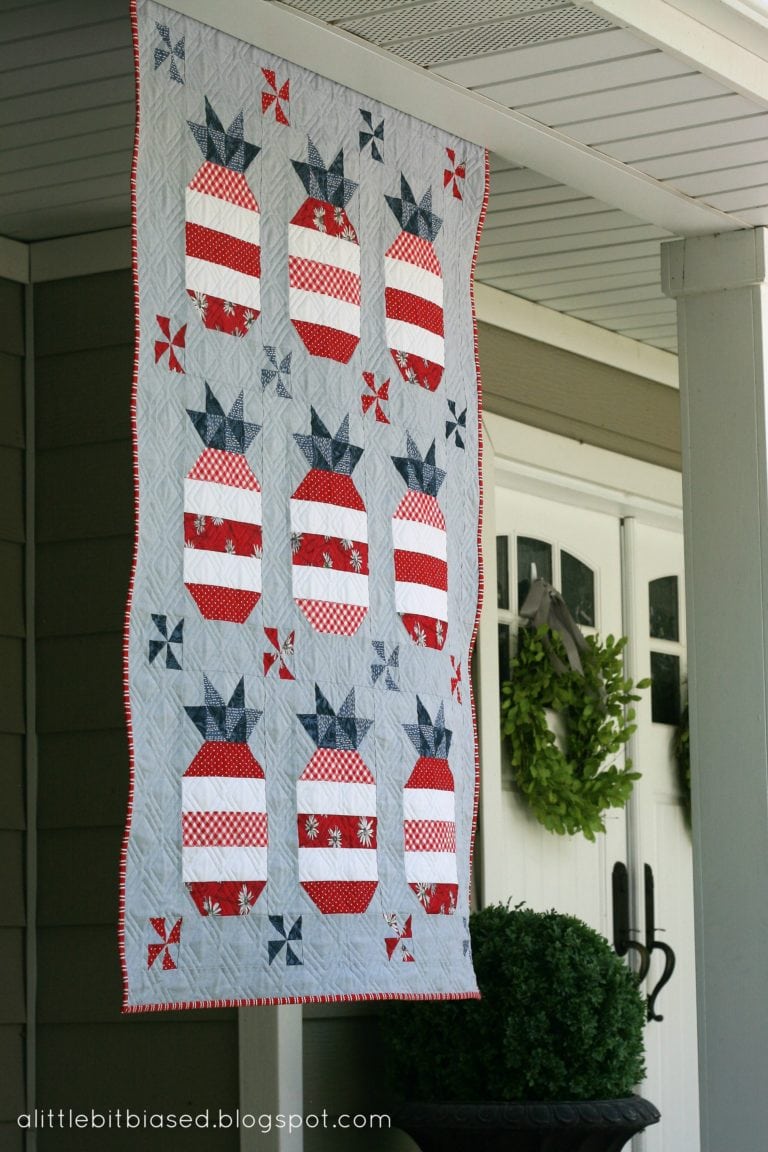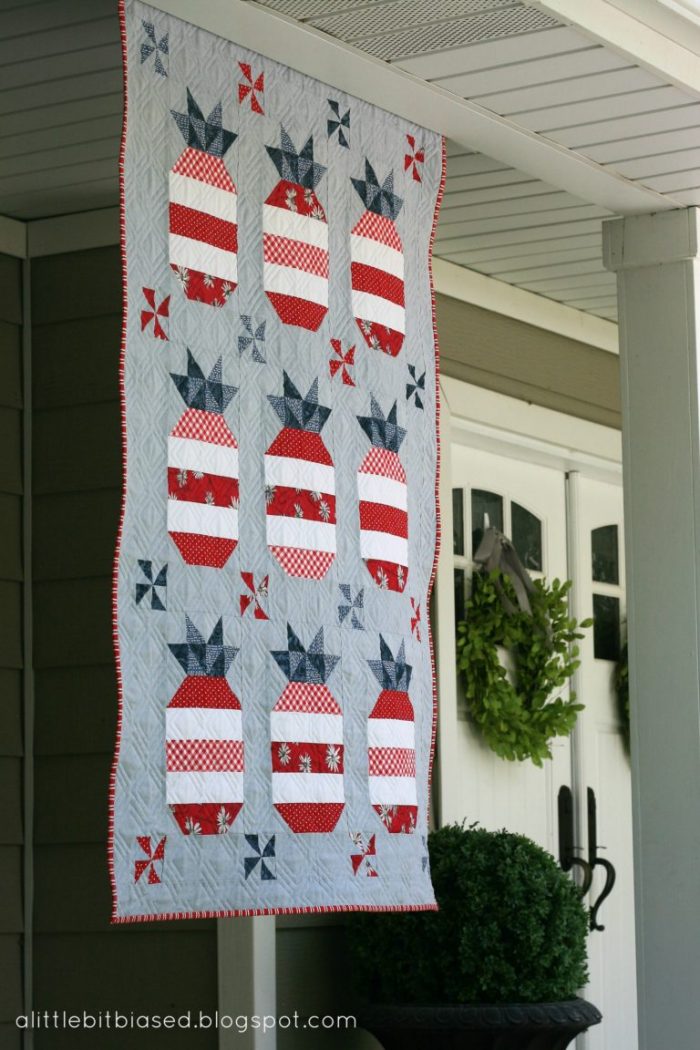 Pineapple Quilt- Jedi Craft Girl
Every summer, I SWEAR I'm going to make a pineapple quilt. Those quilt blocks are just too DANG cute! There are a few versions floating around online right now. These are two of my favorites (both are free patterns). Click through to find out more about each project.
5. Small Summer Sewing Projects
I've also pulled up a few projects from the archives. Just in case you're still looking for a few fun Summer DIY projects to add to your "weekend" list.
Each of these projects is quite small and can be finished in a couple of hours. If you're short on time (or quiet time alone from your kids *wink*).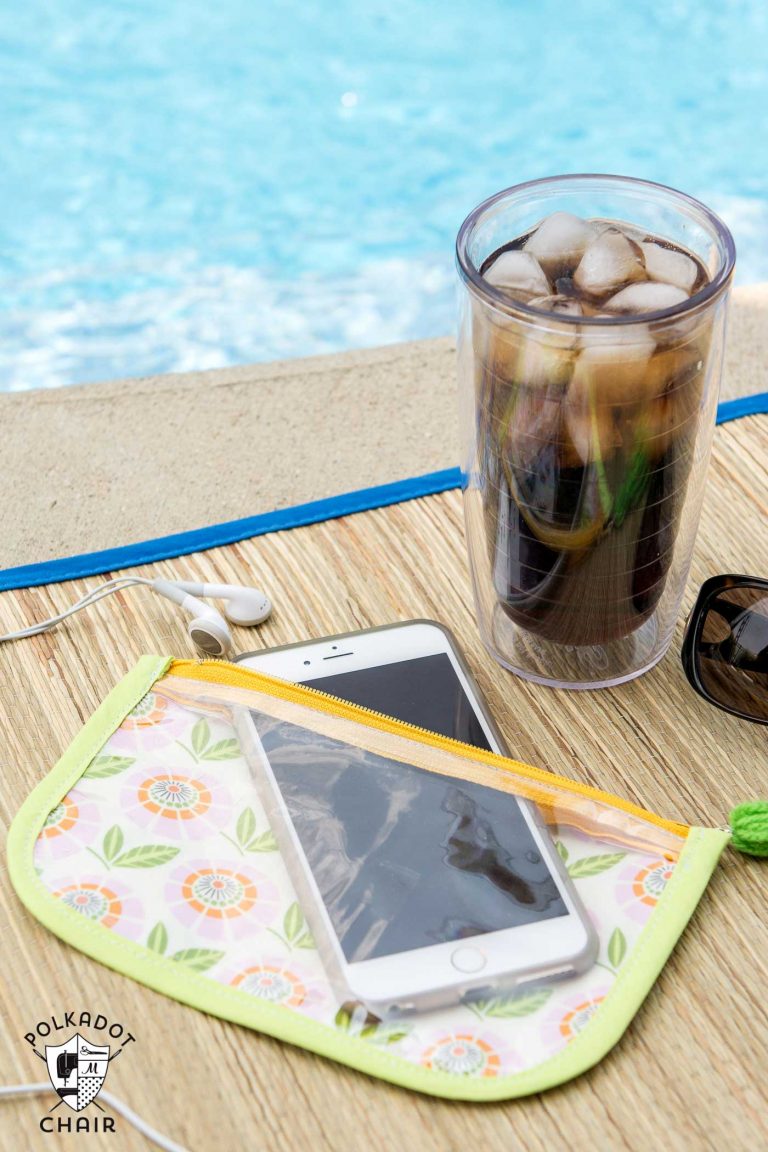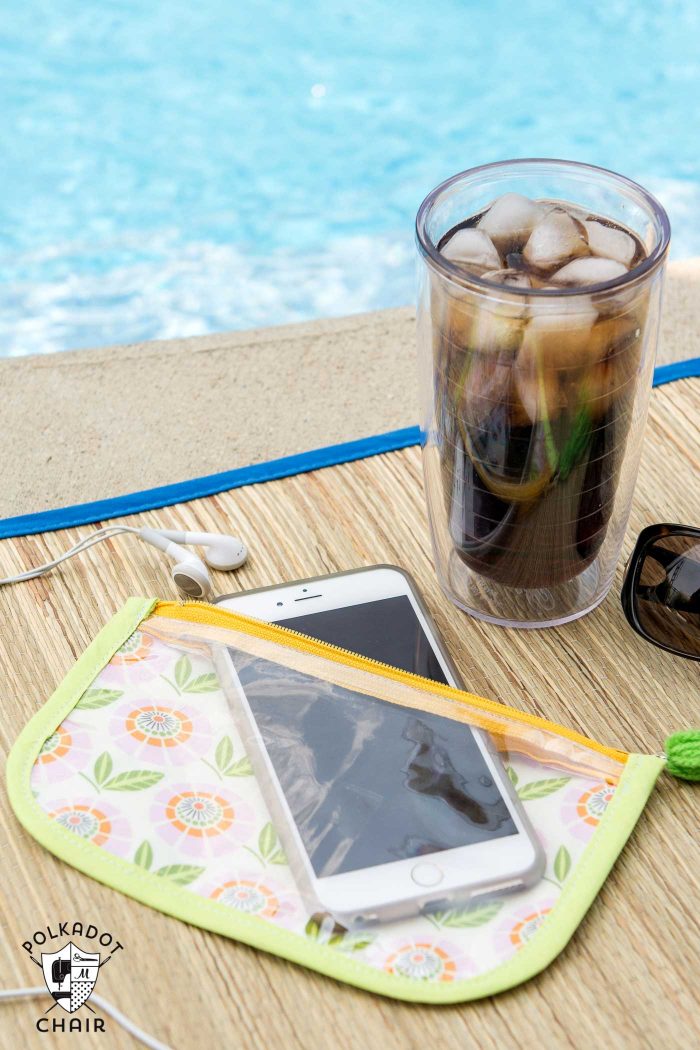 Splash Proof Phone Case Tutorial. This see-thru DIY phone case is not quite waterproof but it is "Splash Proof". Slip your phone into it when you're at the pool, beach or lake to protect it from sand and water.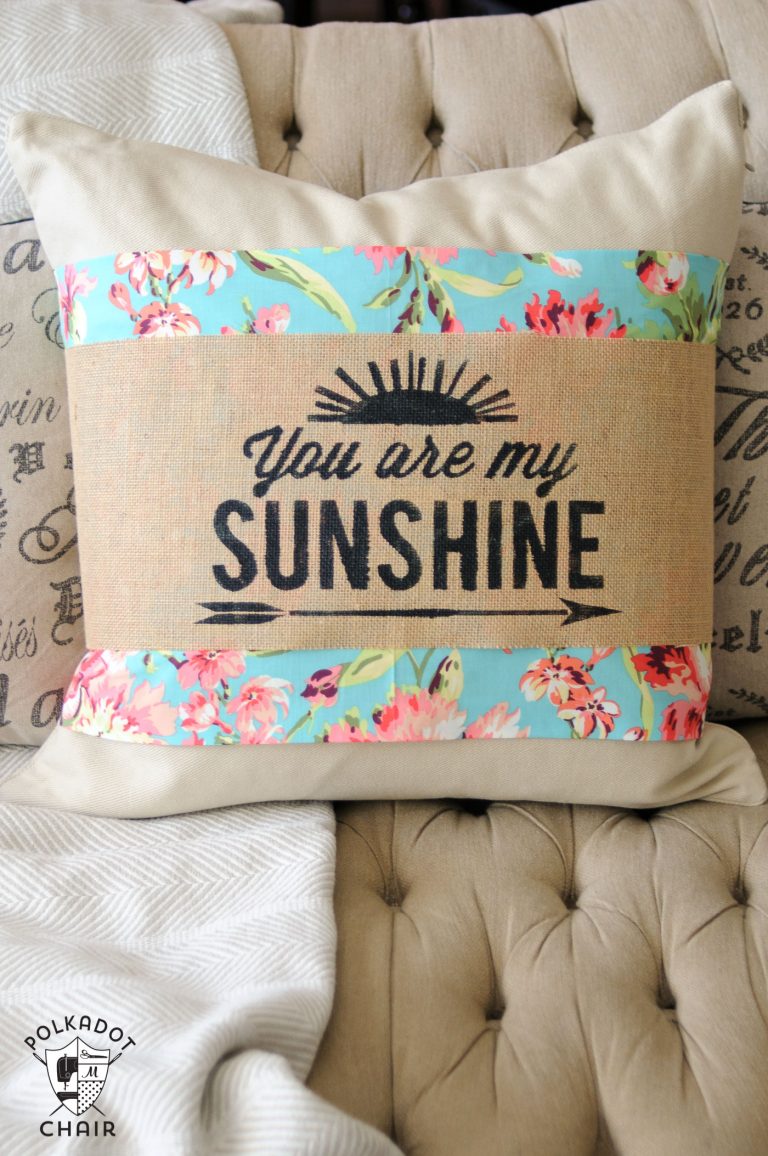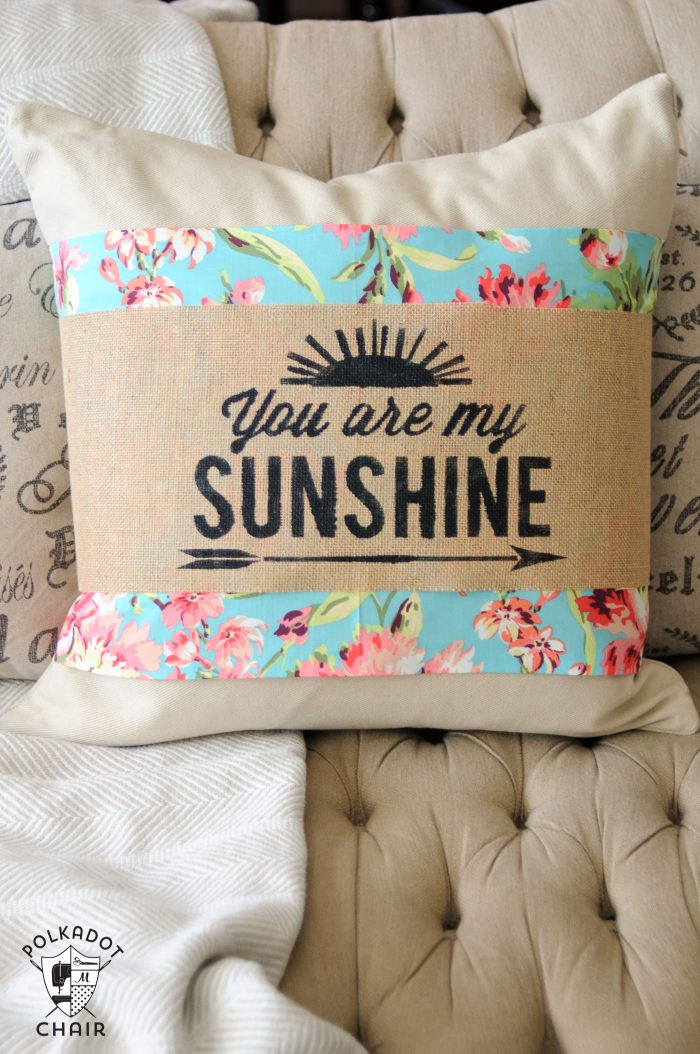 Summery Stenciled Pillow Sleeve Tutorial. Add a pillow sleeve (or pillow band) to your existing home decor pillows. It's a great way to decorate for summer, without having to replace your existing sofa throw pillows.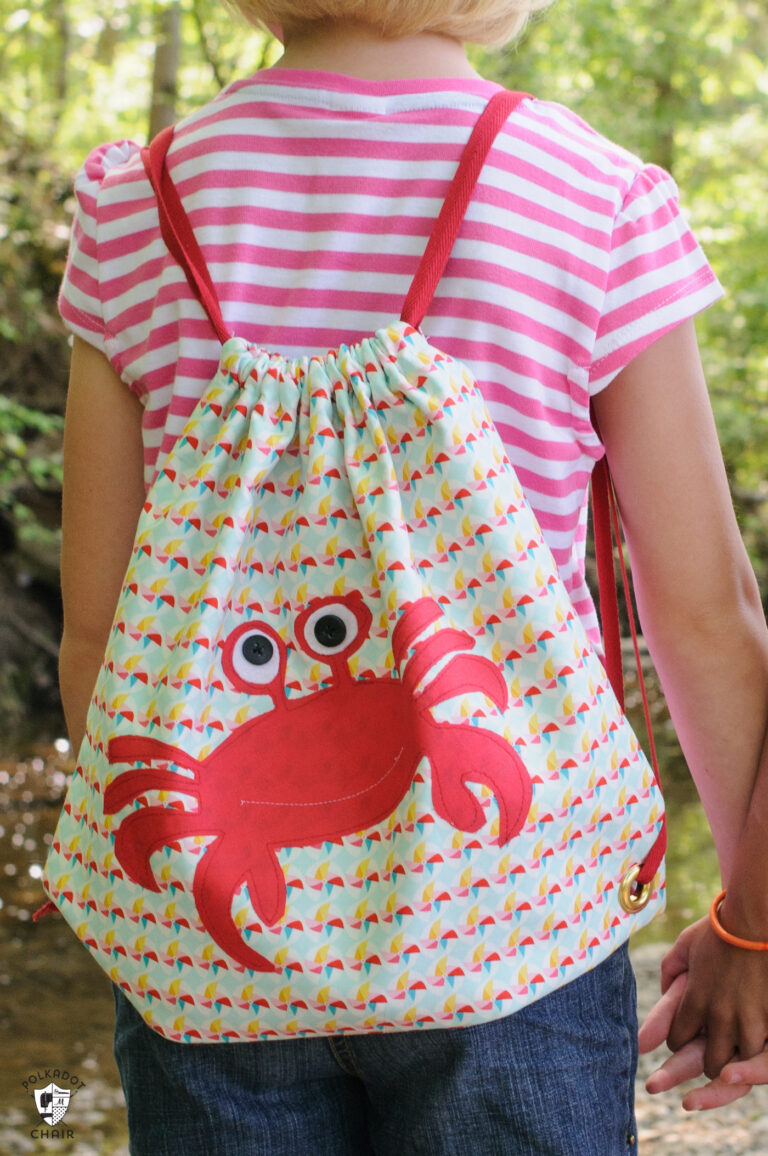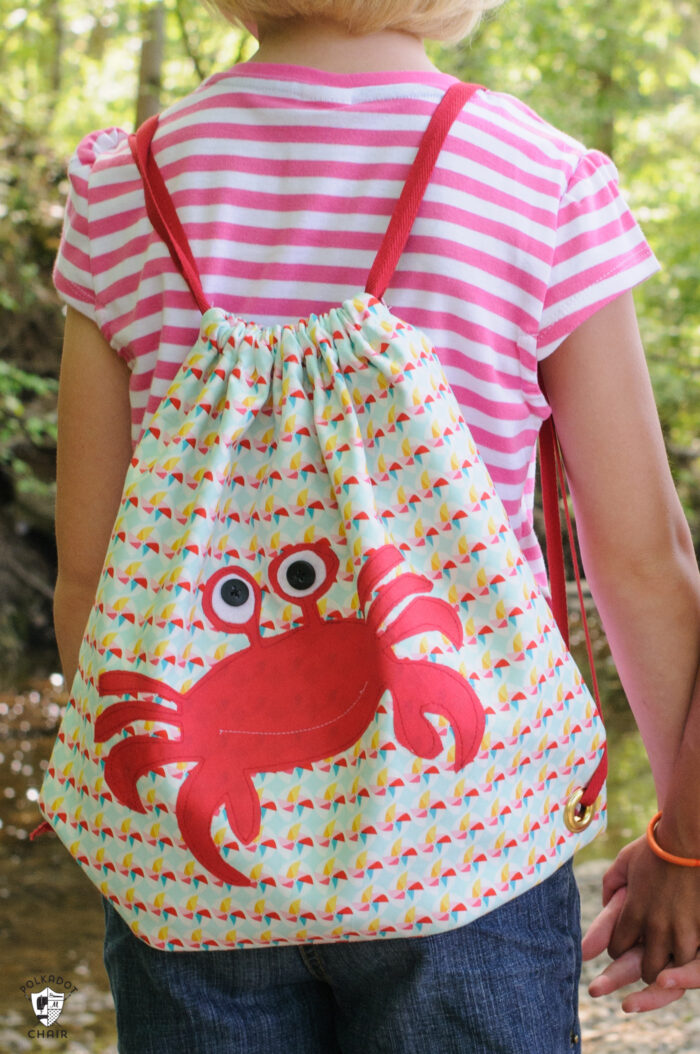 Summer Backpack Sewing Pattern. If you have kids at home, you know that they always seem to have "stuff." My kids always had things they loved to tote around with them all summer! Quickly stitch up a drawstring backpack using our free tutorial. You can add the appliques if you like, but if you don't want to, you can also make the bag out of your kid's favorite novelty fabric.