If you're looking for a fun summer quilt project then you may just love my new Patchwork Safari Quilt pattern. It's a fun quilt to stitch up, and can be made in a few different sizes. Keep reading to find out more!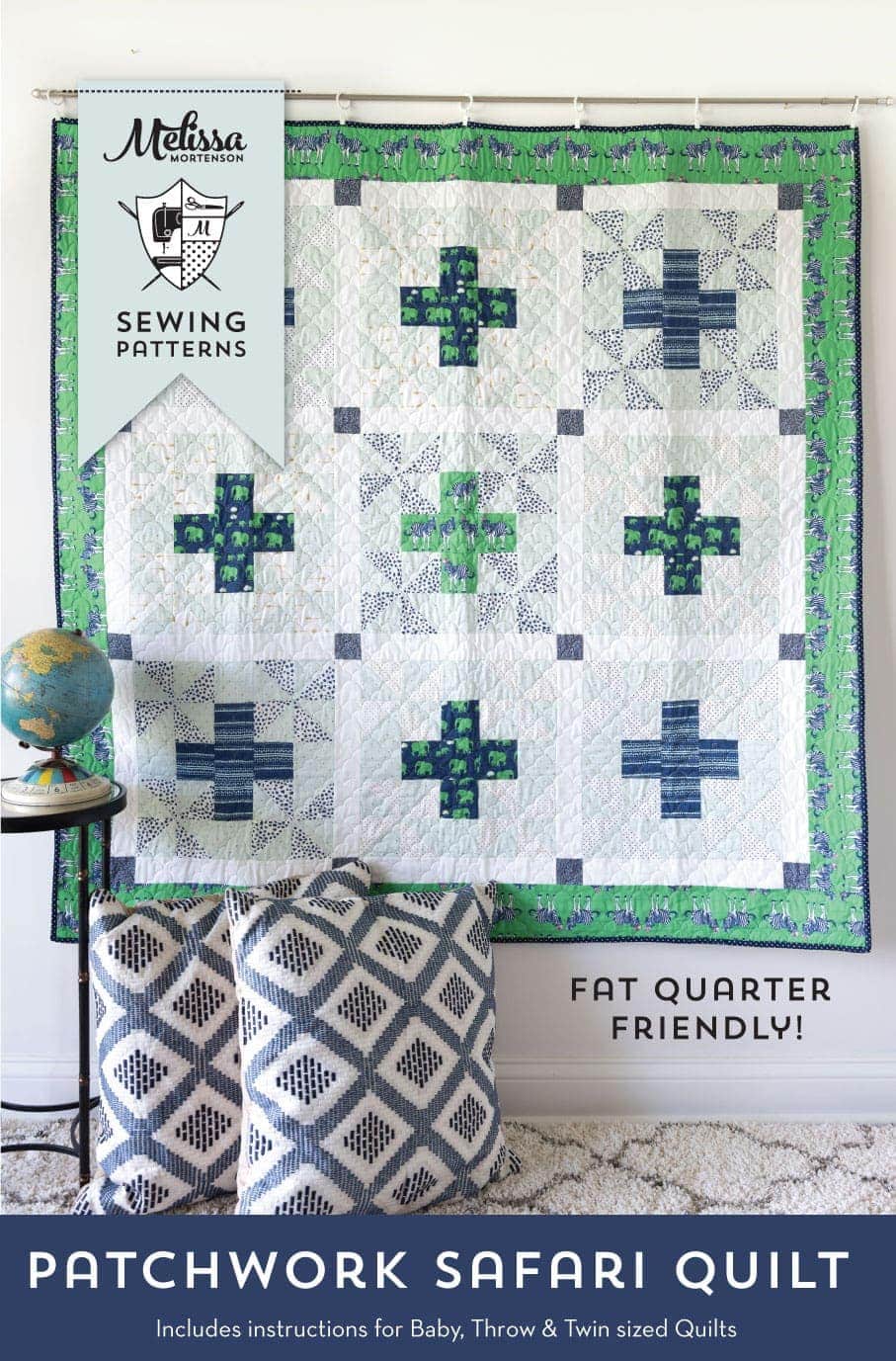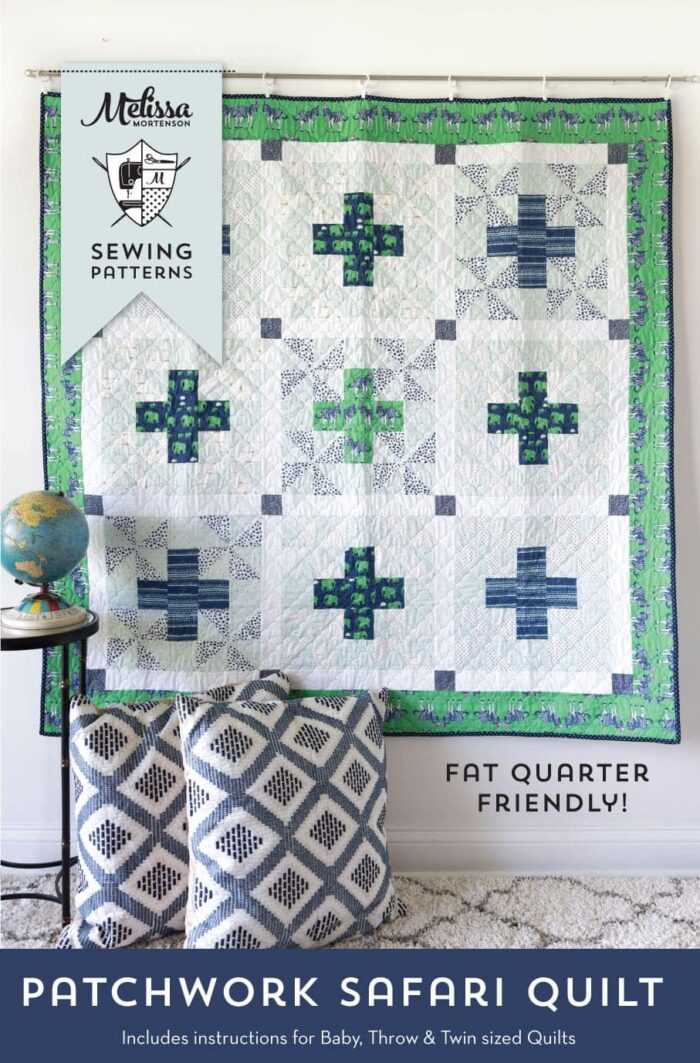 My next fabric line with Riley Blake Designs, Safari Party hits stores this month. I've been busy behind the scenes working to create projects using the fabrics so that you'll have lots of fun ideas when it arrives!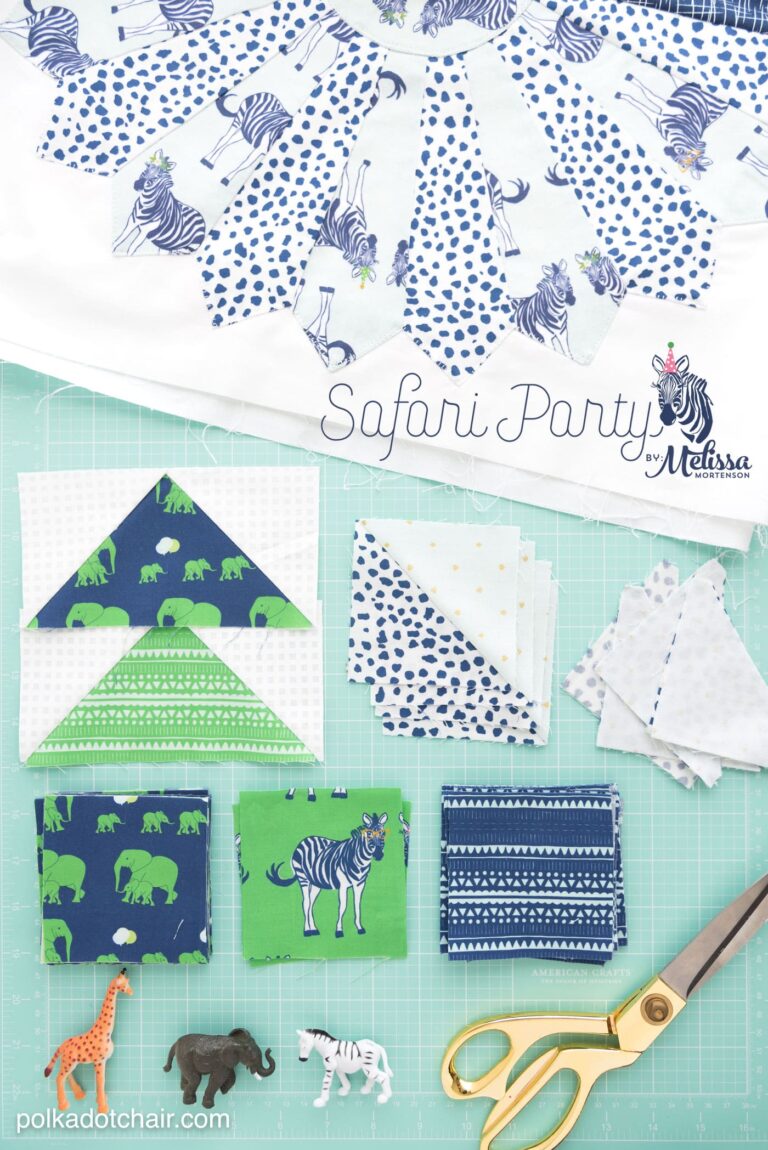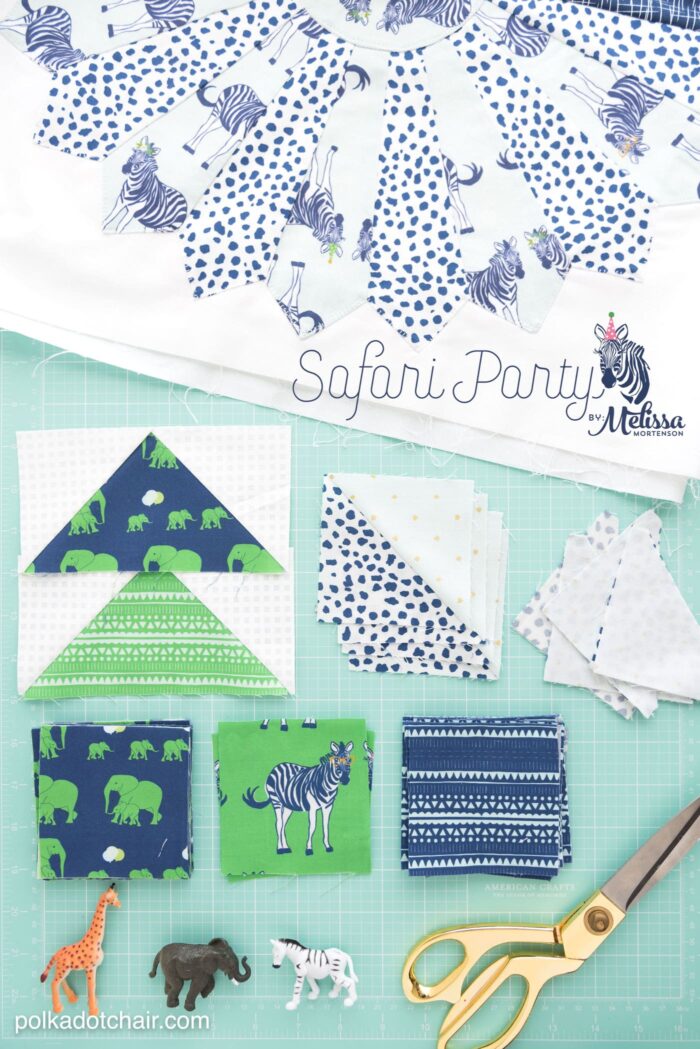 Today I'm excited to roll out the first of 3 new quilts featuring the line, Patchwork Safari. It's a take on a simple plus quilt block and can be made in 3 different sizes. Two of the quilts from the line will be for purchase PDF and printed patterns and one will be a free "row along" coming in August!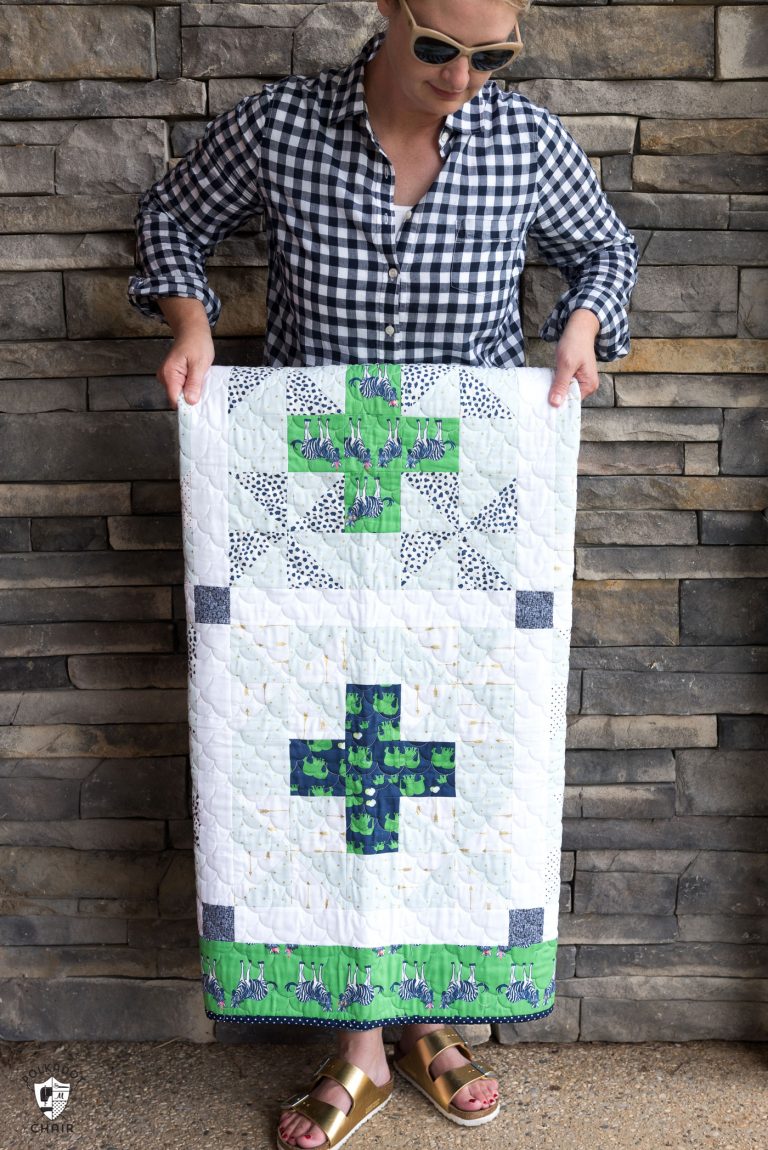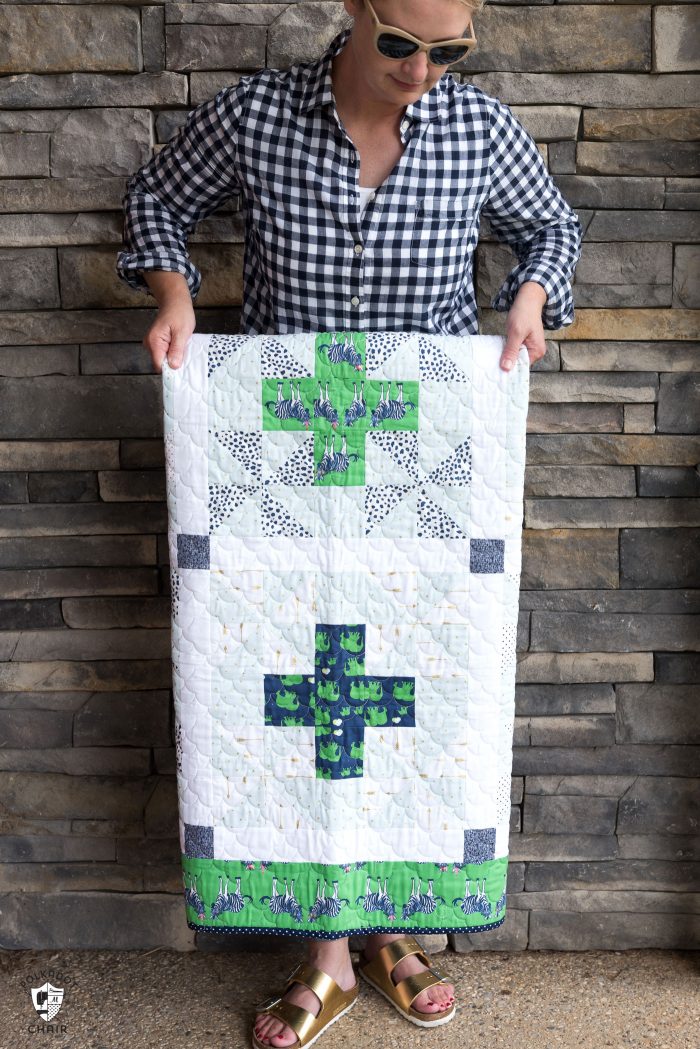 This version of the quilt was stitched using the blue and green fabrics from the line (I actually had some help stitching up the quilt.. apparently I don't sew as fast as I think it do *wink* — thanks Erin). I think it would be equally as cute sewn from the pink fabrics from the line or a combination of both.
We toted the quilt with us on a recent cross country RV road trip (I'll share more about that later), while we were just outside of Zion's in southern Utah I took the opportunity to snap a few photos of the quilt.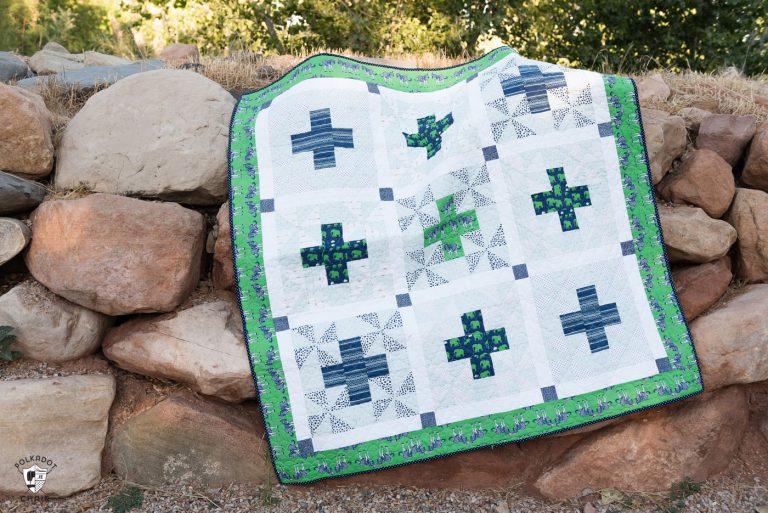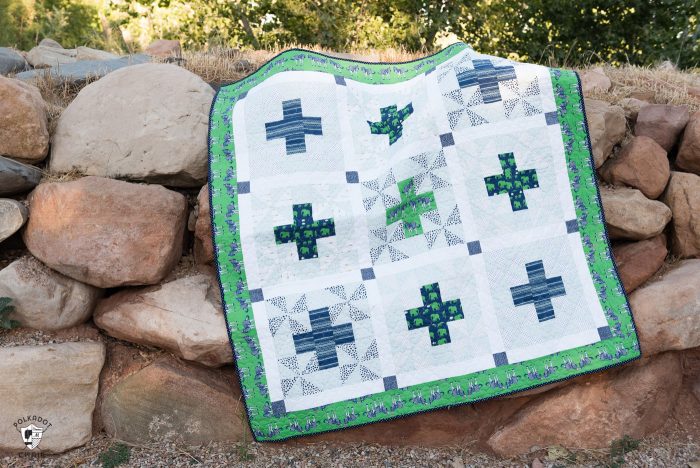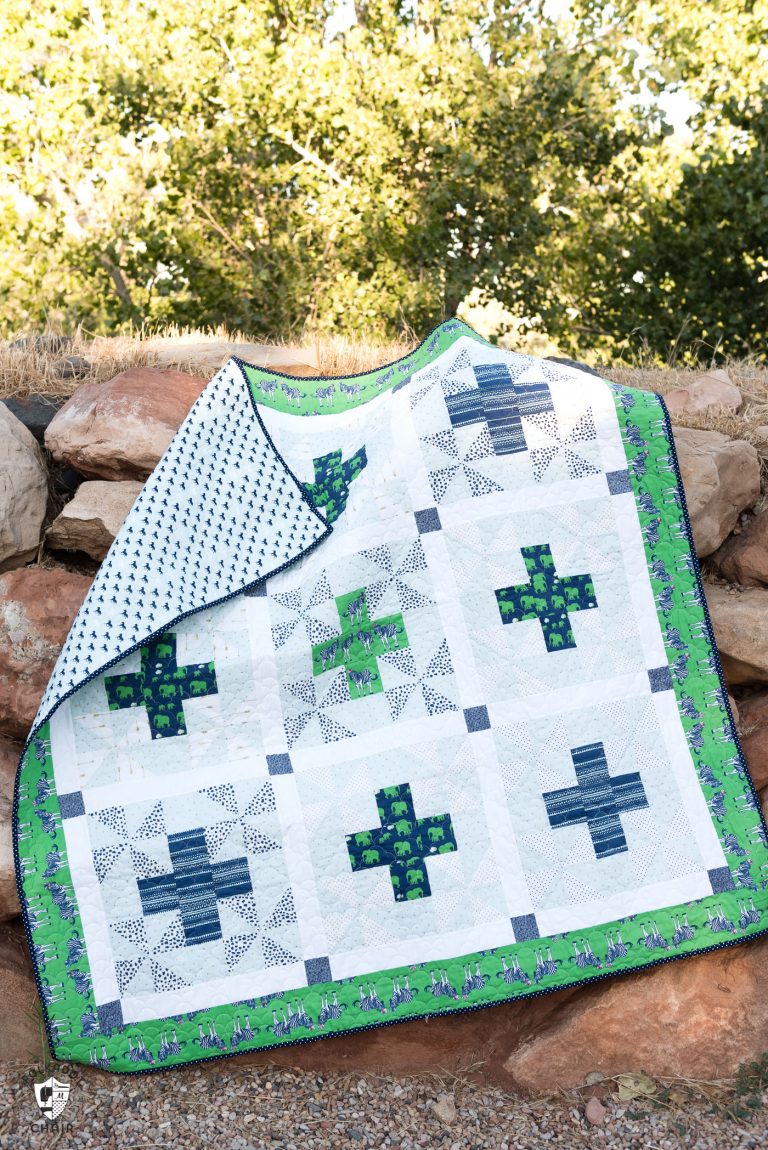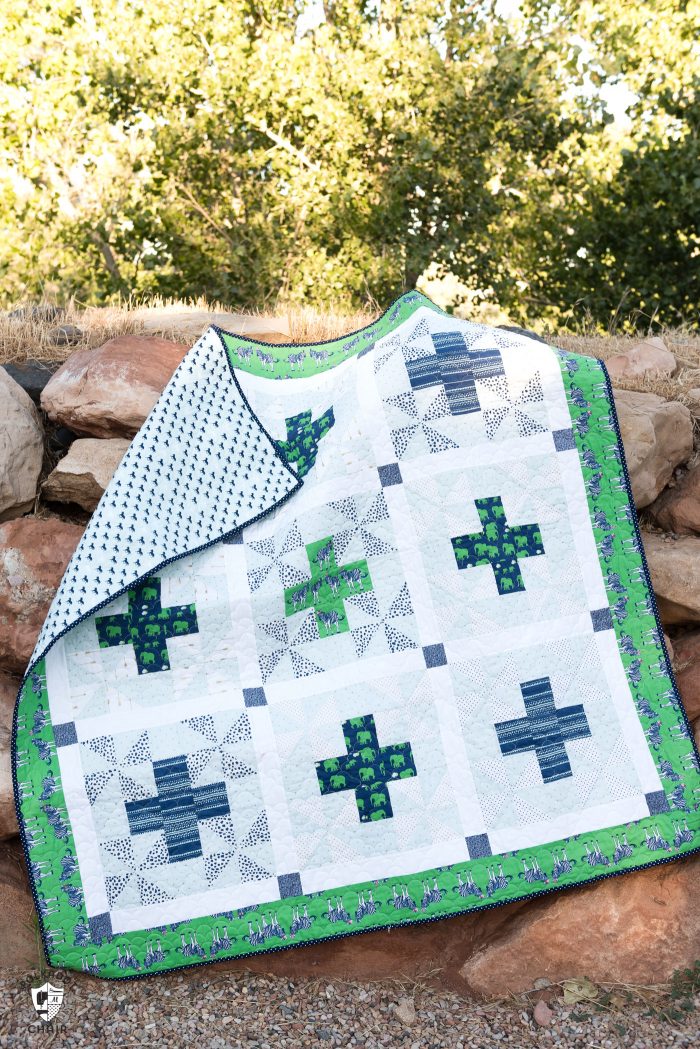 I would have LOVED to snap a few photos of the quilt IN the park, but Zion's was super crowded when we were there. Plus the thought of hiking the Narrows with the extra weight of a quilt (and trying to keep it dry) didn't sound too appealing *wink*.
So let me tell you a bit about the quilt:
It features either, 6, 9 or 20 finished blocks and can be made in 3 different sizes. A baby quilt sizes that is about 41″ x 61″ finished. A throw quilt size (shown) that is approx. 61″ x 61″ finished. There is also the option to make a Twin XL quilt that is approx. 78″ x 95″ finished. … and it's Fat Quarter Friendly!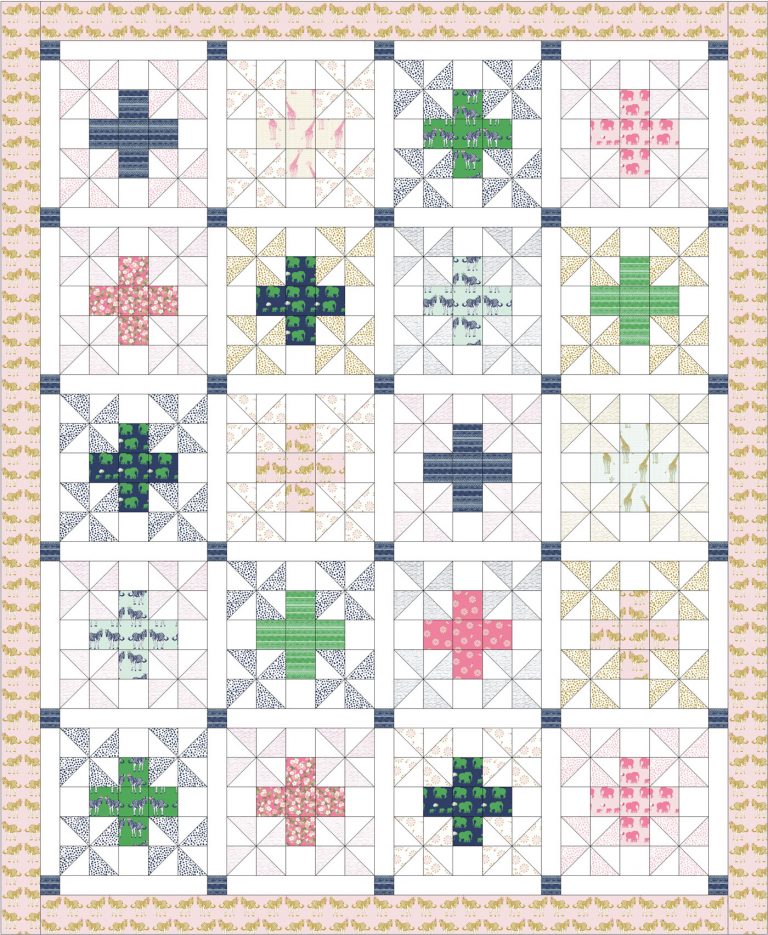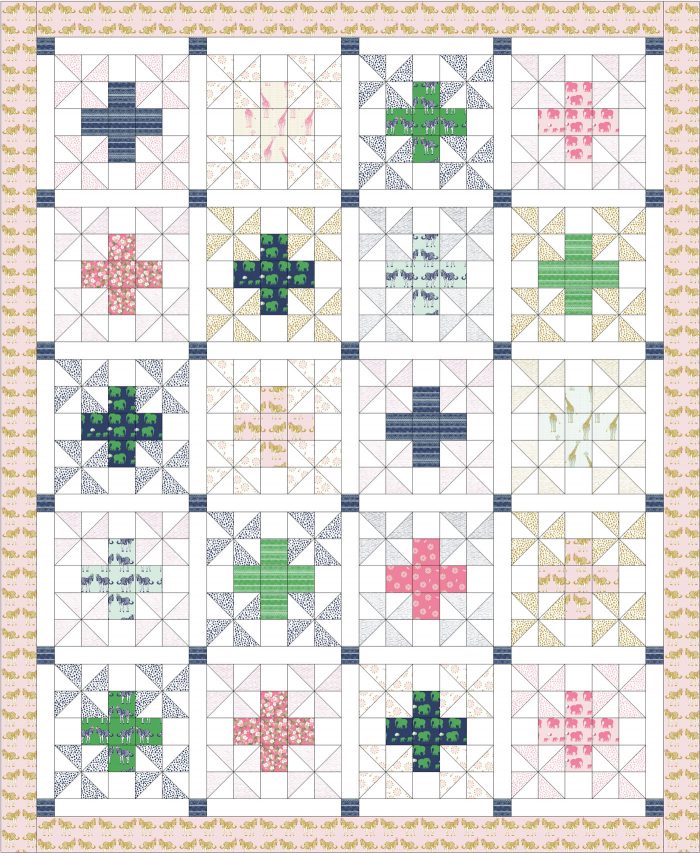 The pattern is listed IN THE SHOP NOW, and is ON SALE for one week only! I like to offer all of my PDF patterns at an introductory price to say "thanks" for following along with my blog. The price will go up to regular price on July 13th!
If you're an international buyer you need to use etsy for your purchases. They take care of all the weird tax stuff when I sell internationally- click HERE for my etsy shop.
Below are a few more photos of the quilt. I hope that you guys will enjoy making it as much as I did! The pattern is PDF only right now with PRINTED copies coming later this month!
Watch for Safari Party fabrics to start hitting stores in the next few weeks. If you're an online or brick and mortar store that is carrying the fabric, shoot me an email (contact link above). I will add you to the "stockist" list for the line!