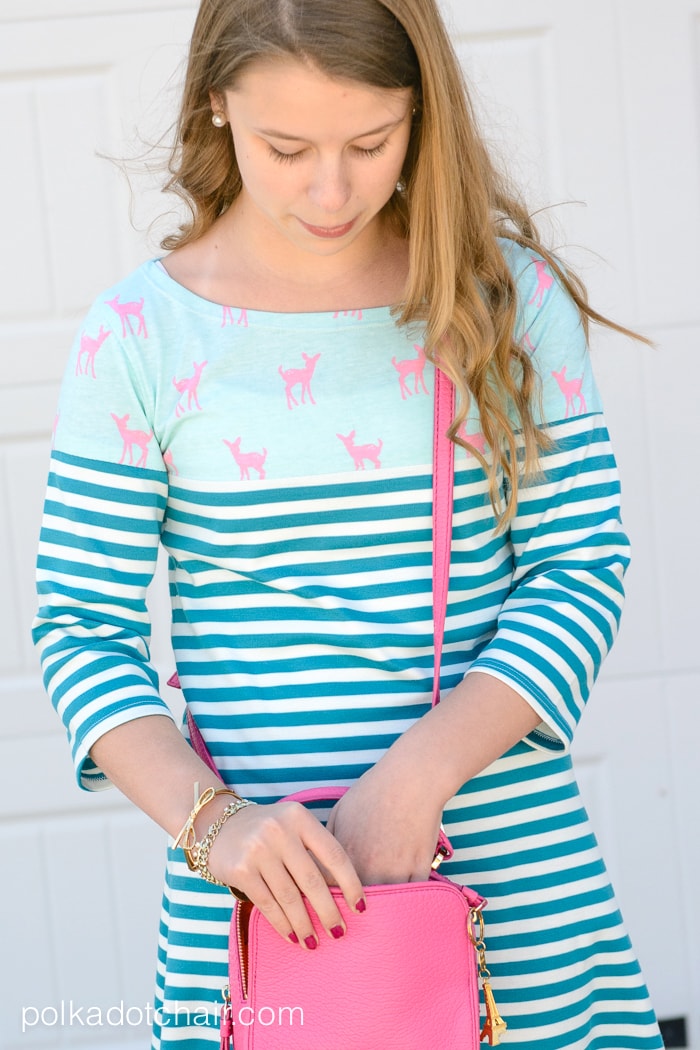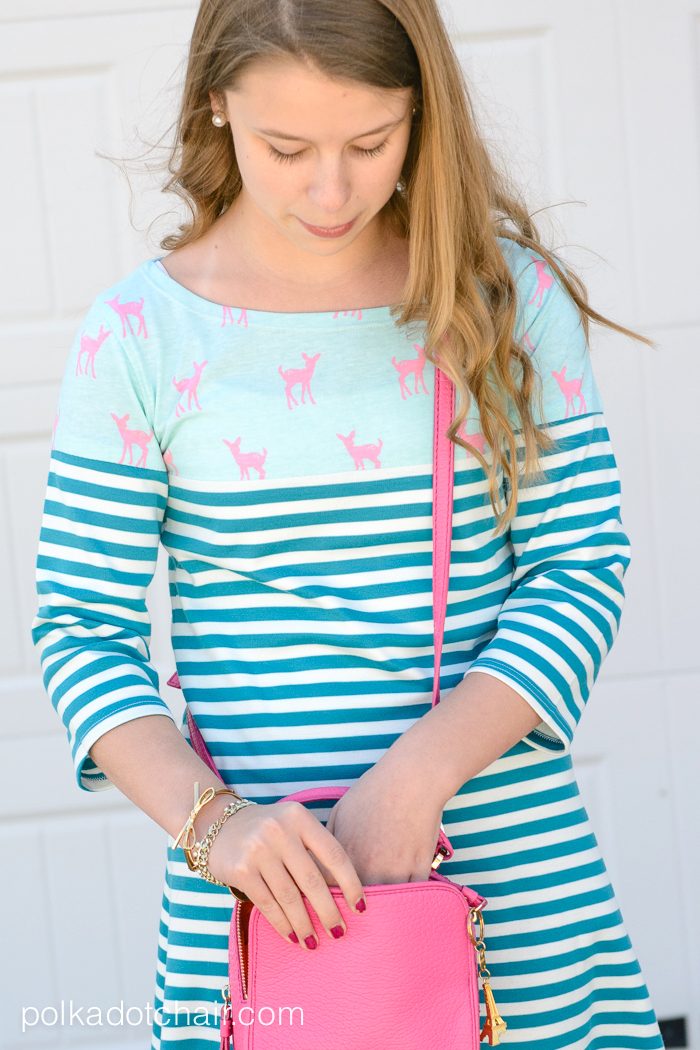 Have you ever tried to look for church dresses for teenage girls? Let me tell ya the pickings are slim.  I just don't think it's very common anymore for teenage girls to wear dresses (other than sundresses) so they are usually pretty hard to come by.  We wear dresses to church on Sundays and it takes a bit of hunting sometimes to find ones that are cute and age appropriate.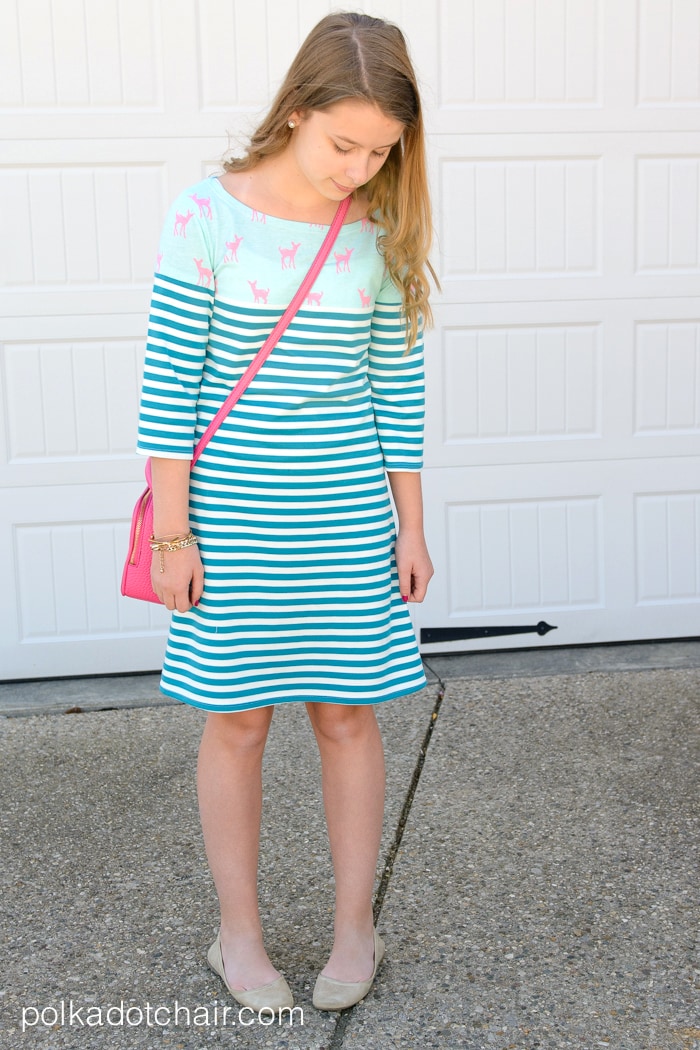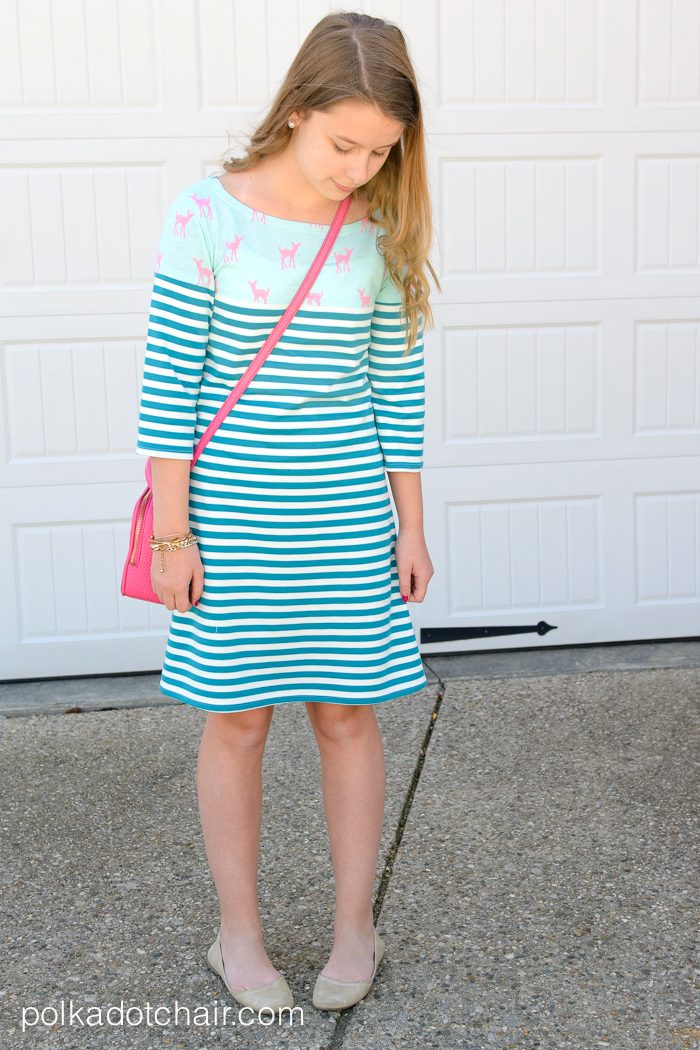 My daughter is 13 and right now I want her to dress like she's 13… not 16, or 20 or anything else…13.  Since I picked up apparel sewing again a few years ago, I've challenged myself to make a few items of clothing for her and her older sister.  So far we're doing pretty good, although I confess there are way more dresses on my "to sew" list than my "it's done" list.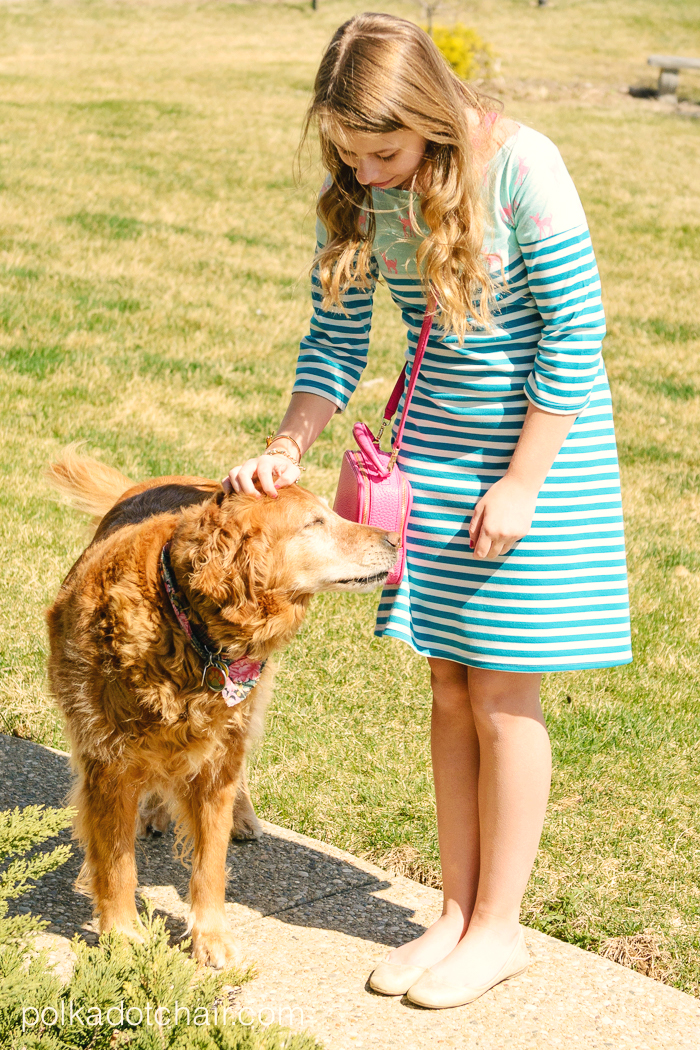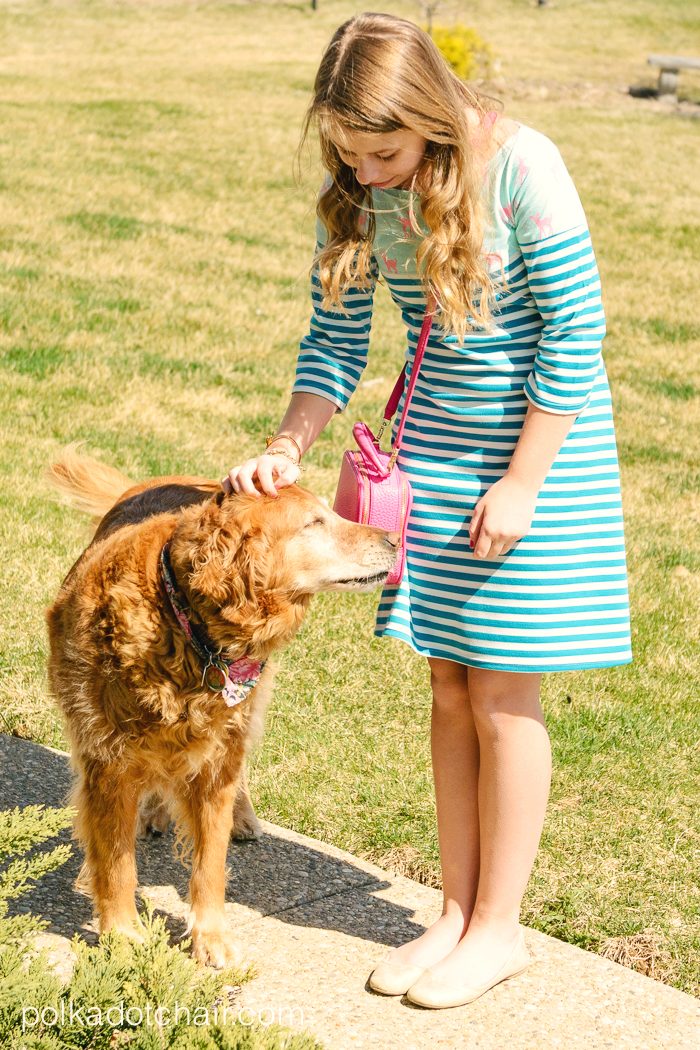 I bought the Tilly & the Buttons Coco Dress pattern a couple of years ago and made myself a top from it (which I still need to photograph and share with you).  I loved the pattern, and I loved how quickly it stitched up.
My daughter immediately fell in love with this sweet Fawn Knit Jersey fabric from Girl Charlee. We picked out a ponte de roma knit fabric to coordinate with it and decided to make her a Coco dress.
If you want to make one yourself I have a few tips.  I would not sew this dress pattern from a light weight knit fabric. In my opinion, you need the heavier ponte knit so that the dress will hold it's "a-line" shape.  Otherwise the "a" part of the skirt will just collapse in and you won't get the look you want. Plus I'm not usually a huge fan of sewing garments that will cover legs and bums with lightweight fabrics.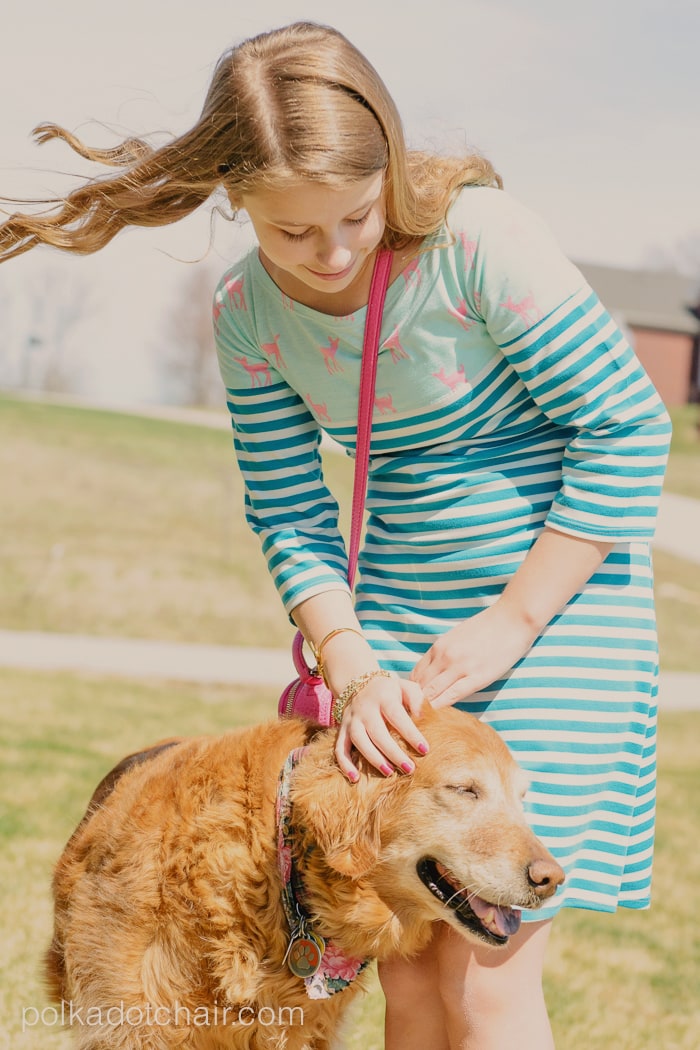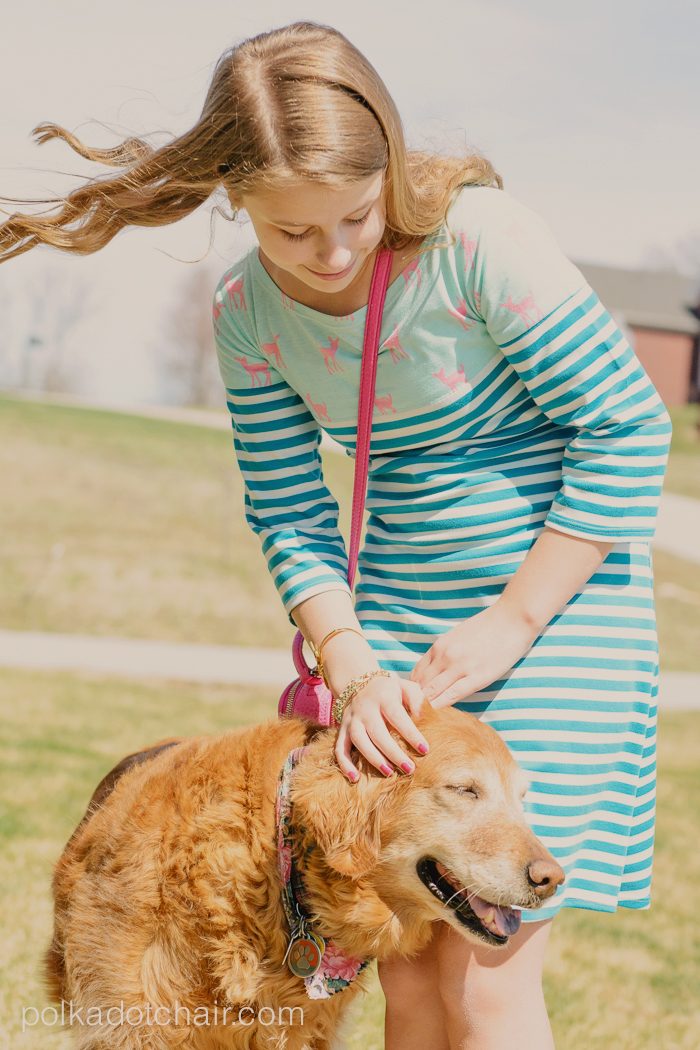 I stitched up the dress for her a couple of weeks ago and we finally made it outside for a little photo shoot last weekend.  The dog was not supposed to be in the photos, yet somehow she worked her way into them.  I could have sworn at one point she was "smiling" for the camera :).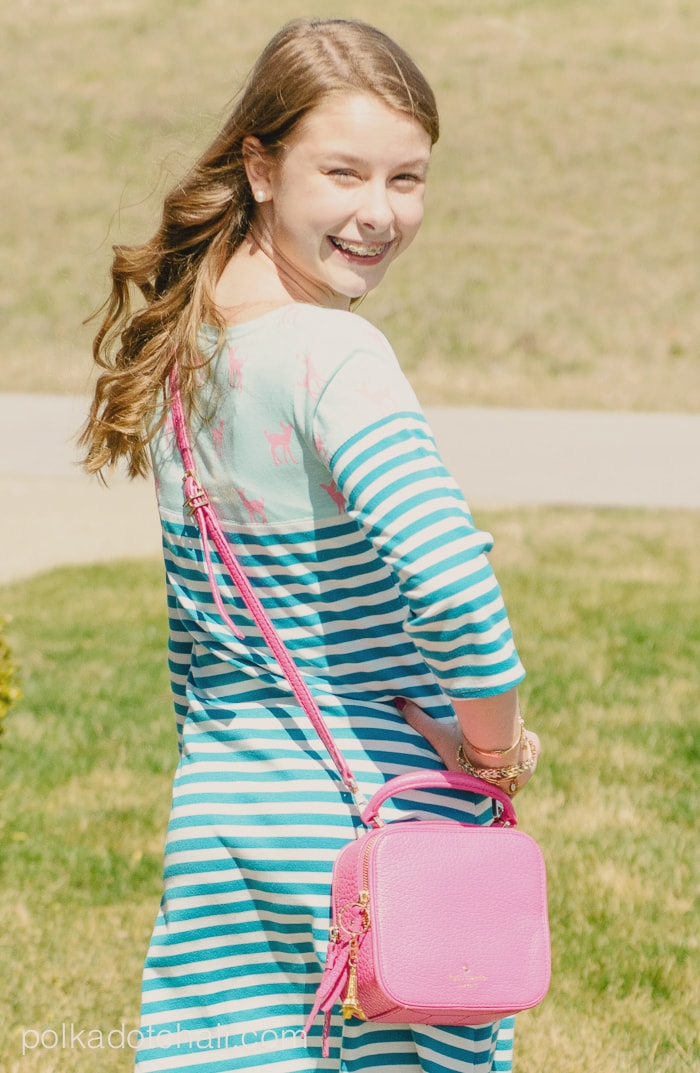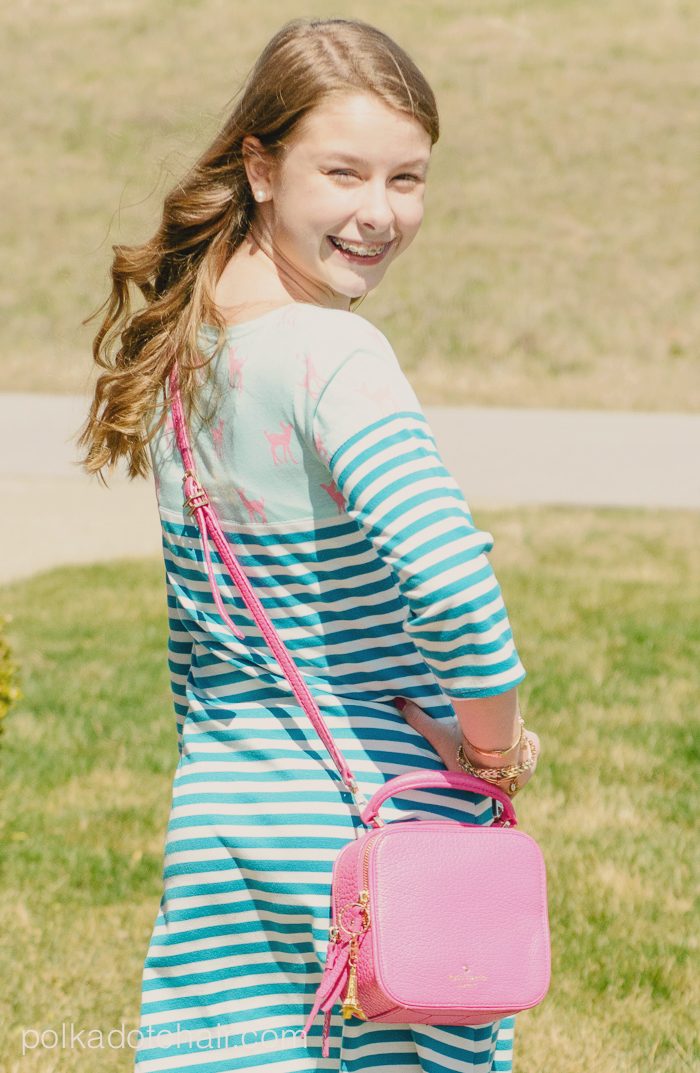 We made my daughter a size 1 Coco. In the future I'll make her a size 2, just so that I know it will fit her for a long time.  This one fits her perfectly, but you know how teenagers are with growth spurts… hopefully it will last her the summer.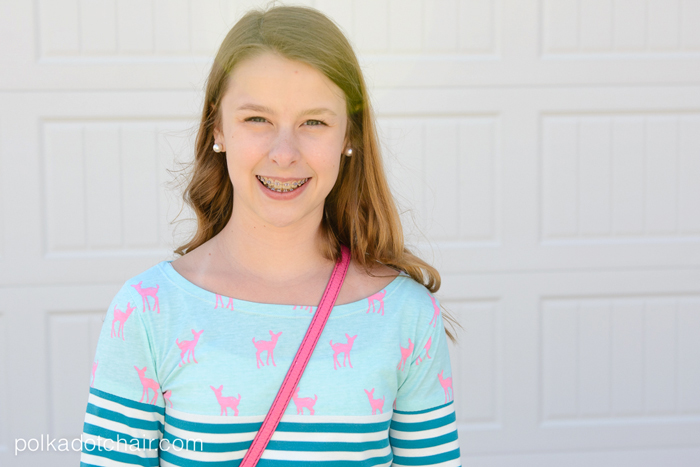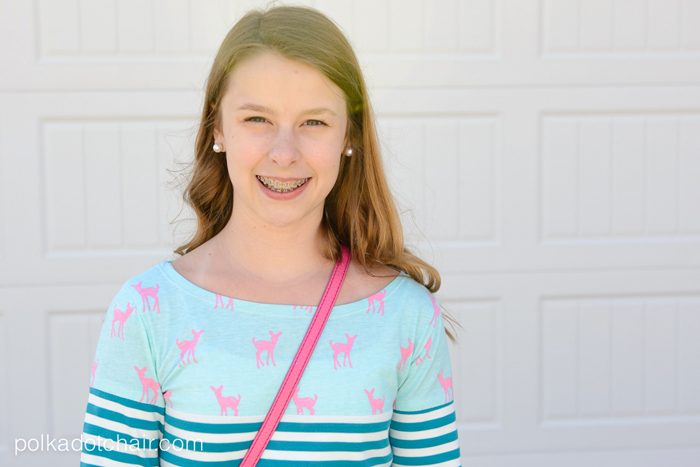 Below are the links to the fabrics and pattern from this post.  The links are not sponsored or affiliate links, but Girl Charlee did send me the fabric in exchange for a shout out or two
.
Mint Fawn Silhouette Jersey Knit
Teal & White Stripe Ponte de Roma Knit
Tilly & the Buttons Coco Dress Sewing Pattern (she's in the UK but you can get a digi download)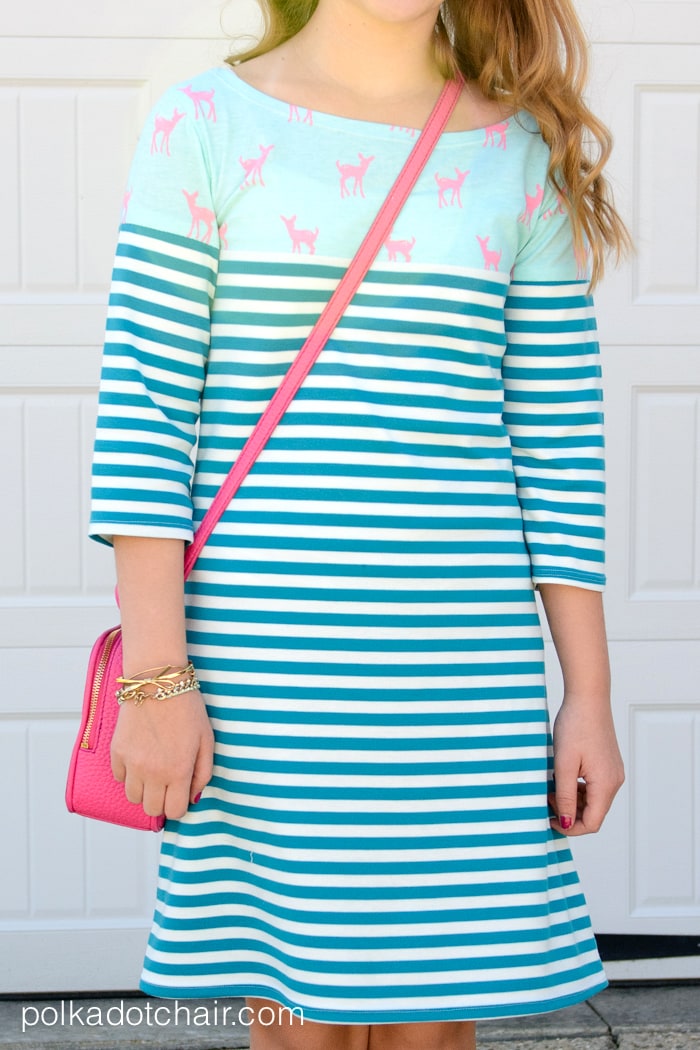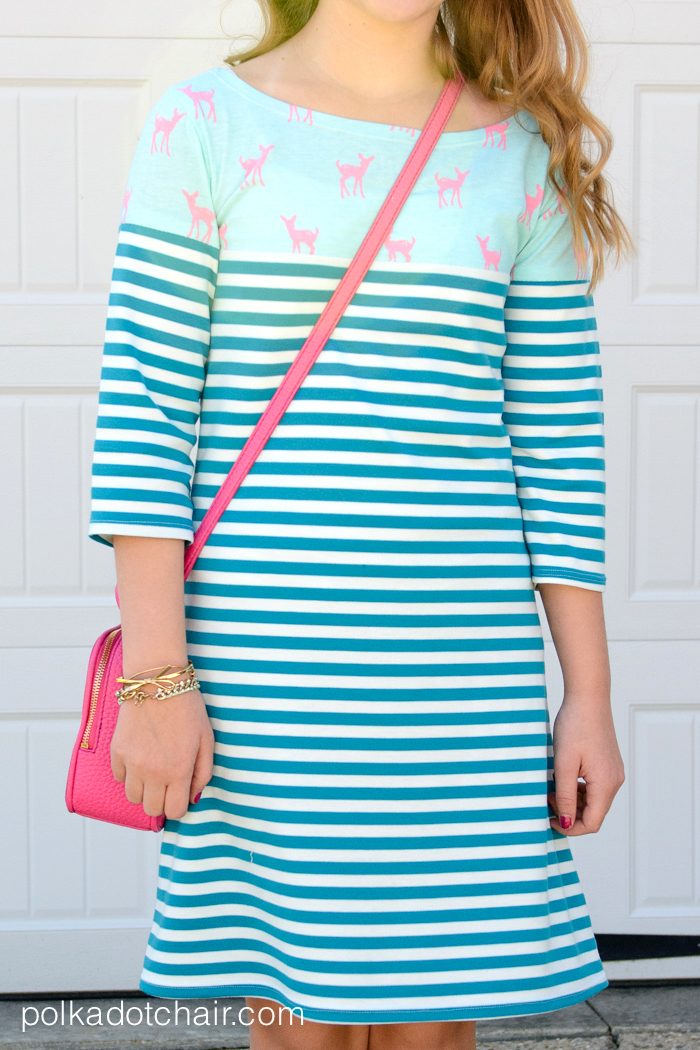 Connect with me: