Thanks for stopping by, if you like this DIY Outdoor Bowling Game, made using Coke® aluminum bottles, a yoga mat, and pool noodles. I'm also going to give you a few ideas for Summer Outdoor Bowling Games for kids and teens. If you like this post you may also enjoy this Coke® Can Succulent Planter project.
This post is sponsored by Coca Cola©.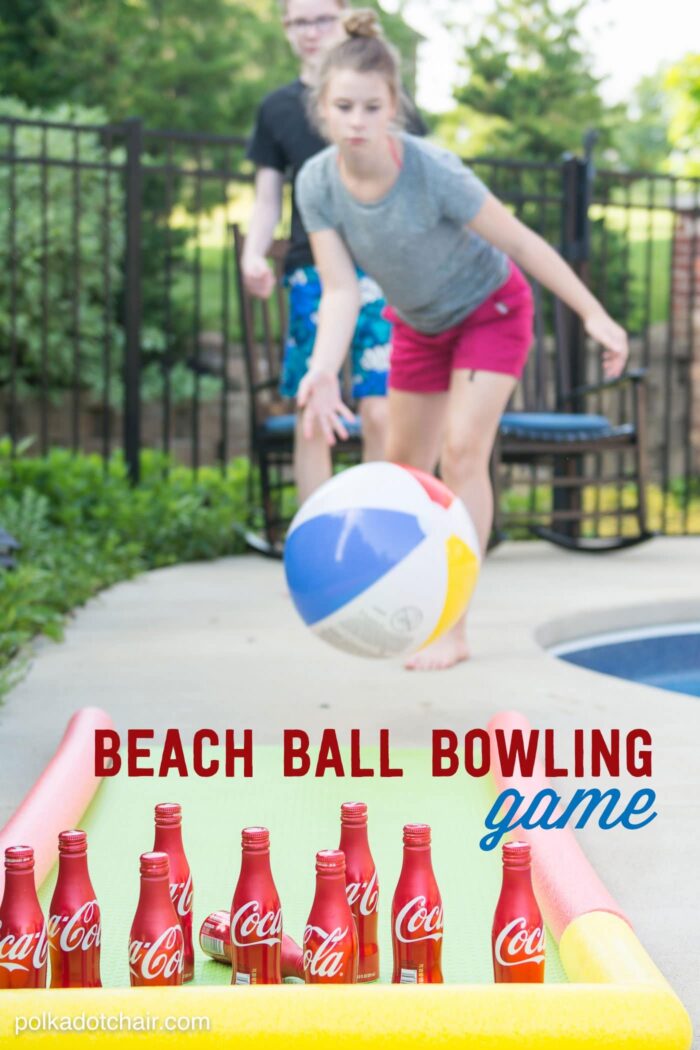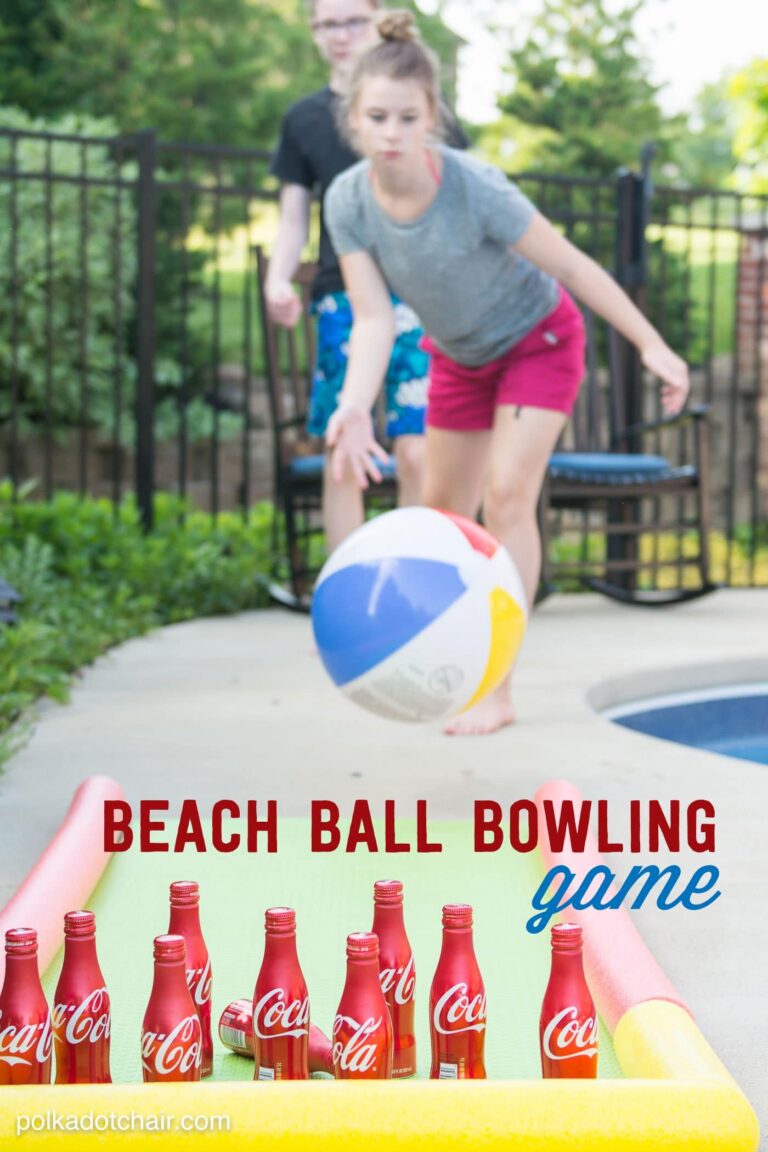 AHHH summer, where the days are long and the children are always present. A few summers ago we were completely overscheduled, too many camps, sports, and trips, I didn't like it at all. Last summer I decided that I would purposely schedule less activities for us, I wanted a lazy summer.
Table of Contents
DIY Outdoor Bowling Games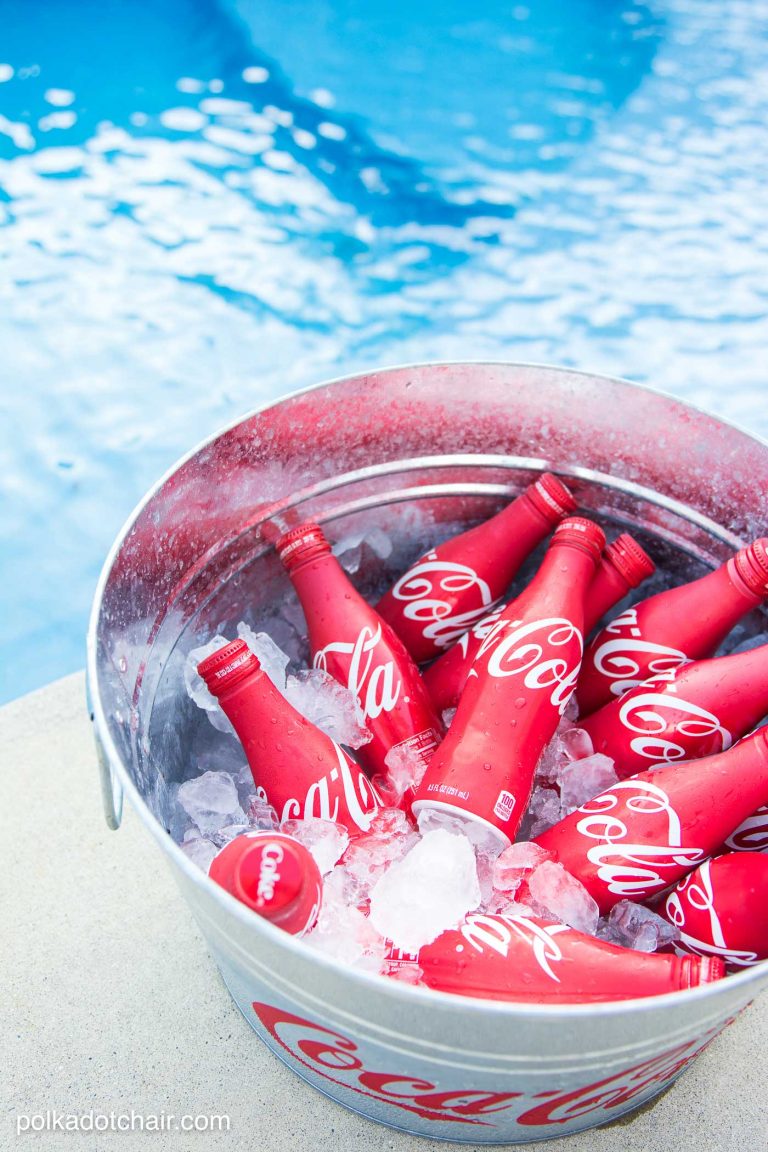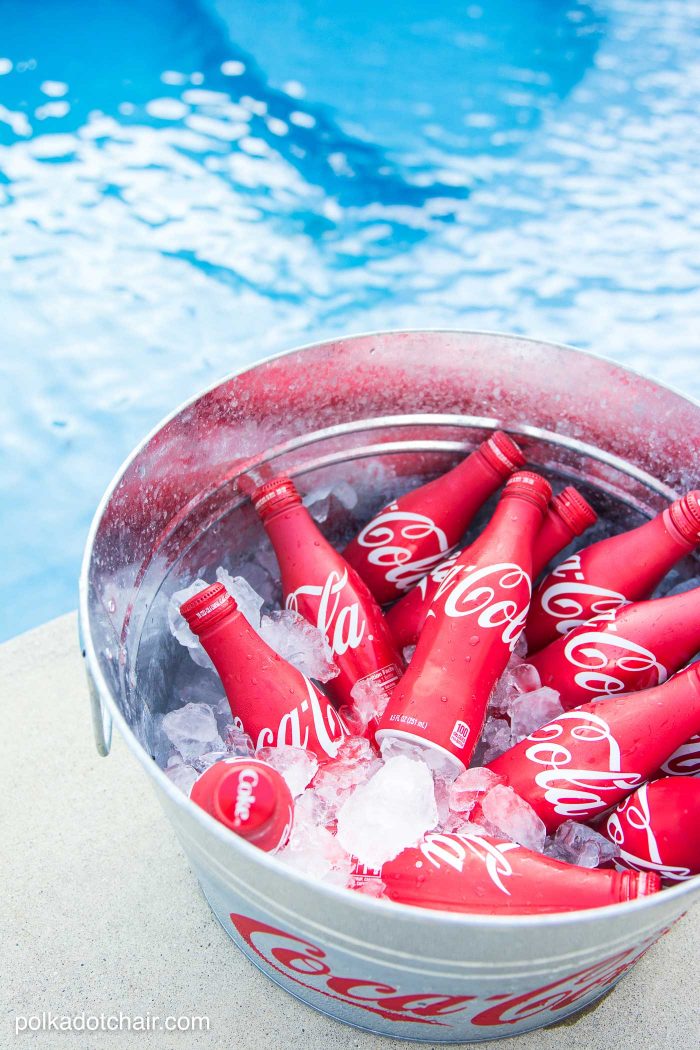 Well, that sentiment didn't last long.  By the beginning of July, we'd had a few solid weeks of not much to do and most of my kids' friends had left town. 
All of the relaxation was starting to get to me… I swear my kids just sat around the house most days, I felt like I could see brain cells just leaking out of their heads. 
I tried to think of more things for us to "do" and made a daily activity chart, it was a daily chore, a reading assignment, and a bonus activity. It worked pretty well until I realized that most days my kids had completed all of the activities by 10 AM!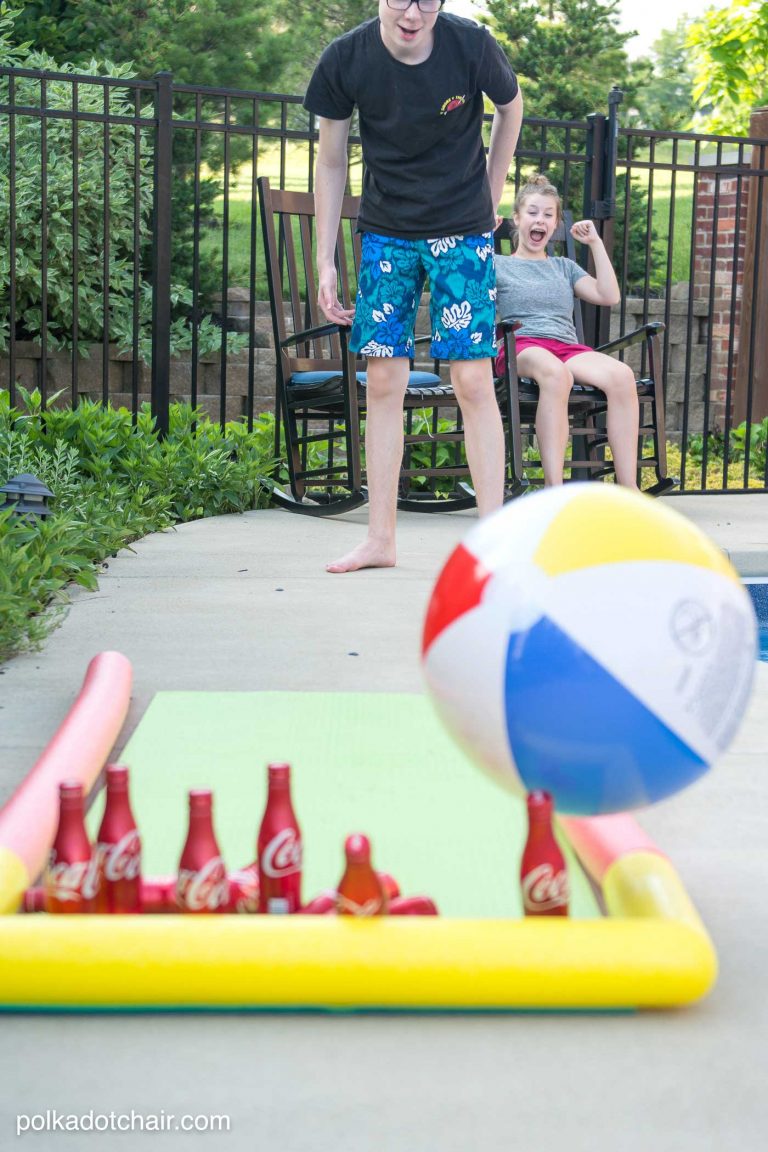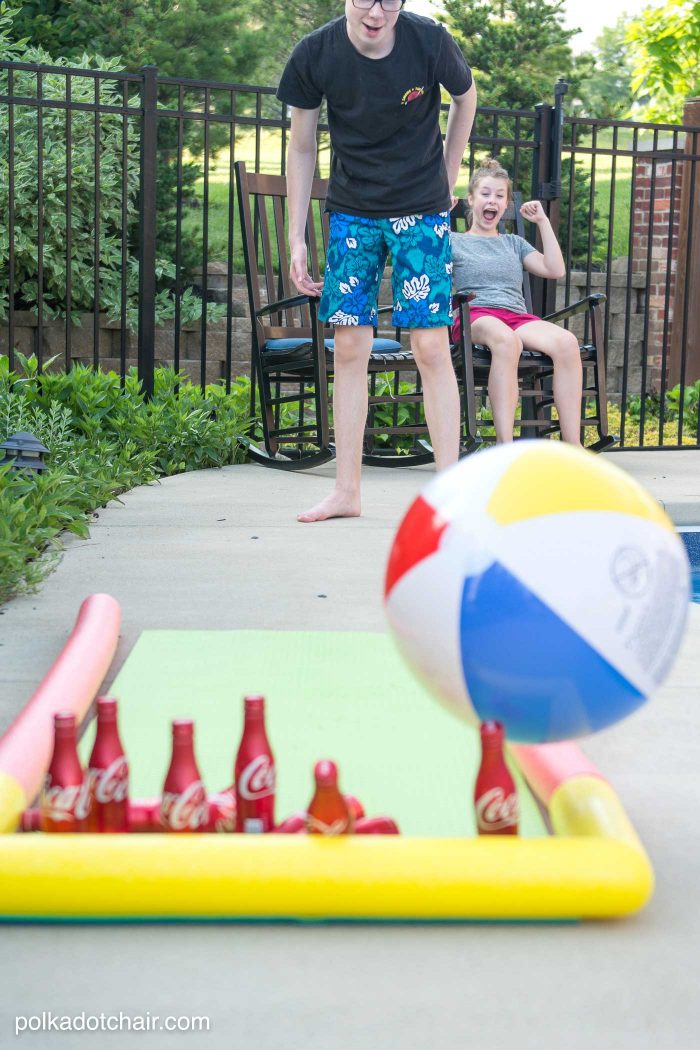 Kids Summer Activity Ideas
This summer I'm striving for a good balance between the lazy and crazy. I don't believe in entertaining my kids all day long, I think they've got to learn to do things for themselves and that includes finding ways not to become too bored. But this summer I'm going to give them a few nudges in the right direction.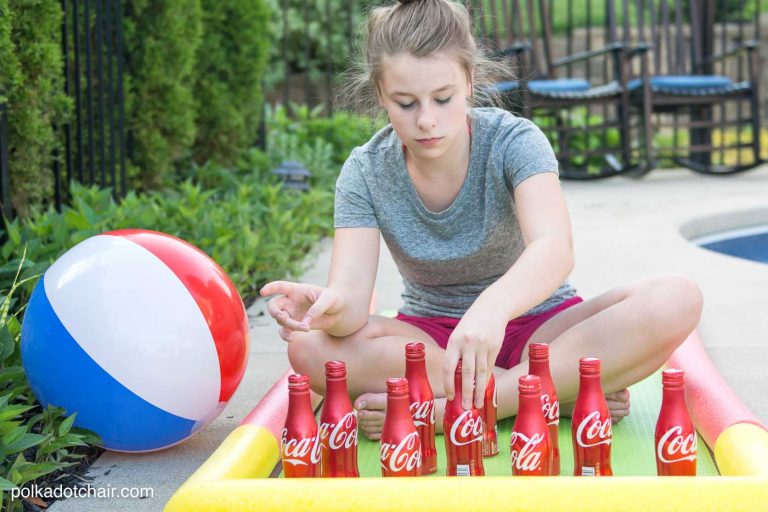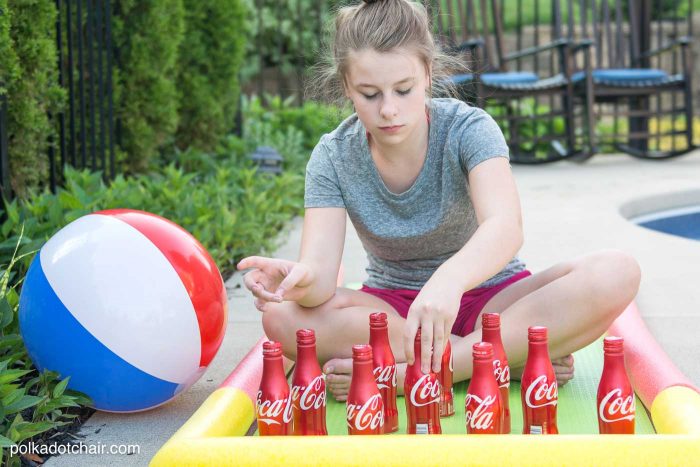 We have a pool in our backyard and one of my kids' favorite activities is to dream up games to play in the pool. There's the "go down the slide and try to land in the inner tube game", the "see who can push the inner tube the furthest with the squirt gun game" and others.
How to Make an Easy Backyard Bowling Alley
This year we've added a Coke bottle, Bowling Alley, to the mix.  I came up with the idea and the kids helped me finetune it.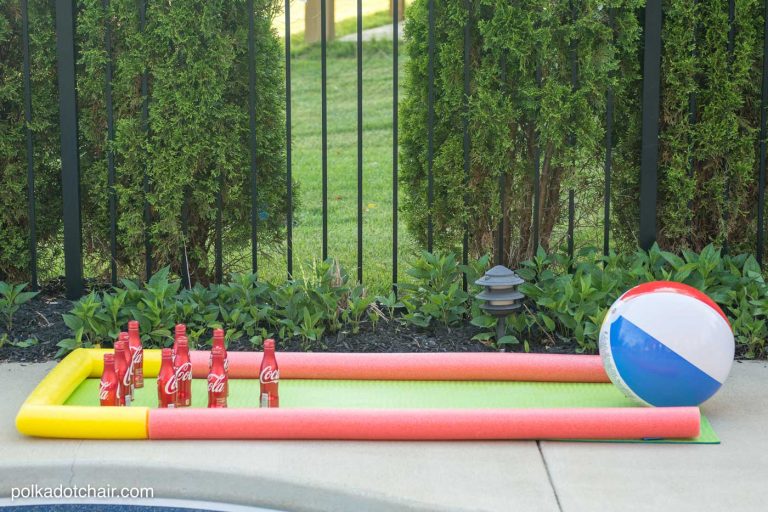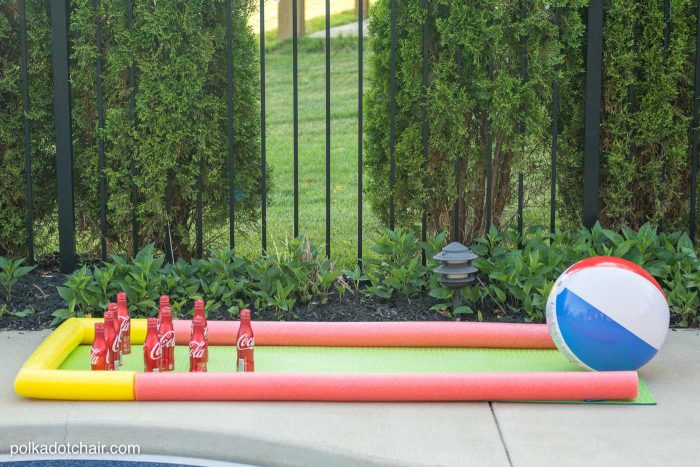 To make it we pretty much hacked a couple of pool noodles into bowling alley bumpers and added a yoga mat to finish it off. Pretty easy… and to store it you can just roll up all of the pieces into the yoga mat.
Supplies for Coke Bottle Bowling Games
Want to make one? I bet you've got all the pieces at your house already.
Pool Noodles
Empty Aluminum Coke Bottles
Yoga Mat
Serrated Knife
Toothpicks
Beach Ball
Beans or Sand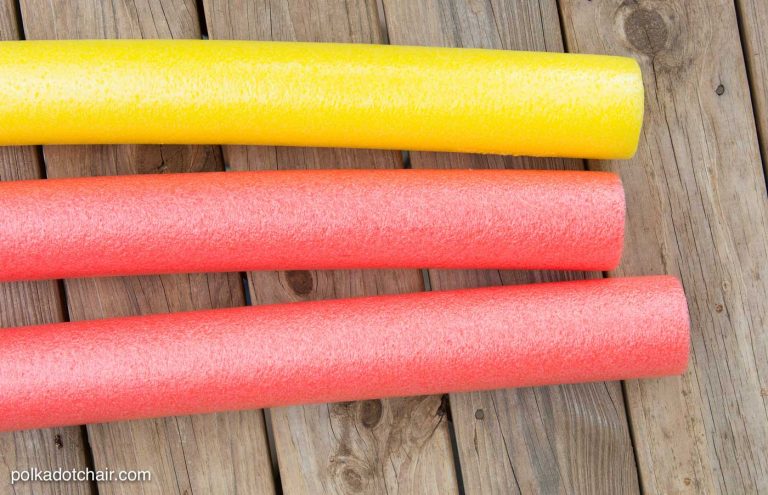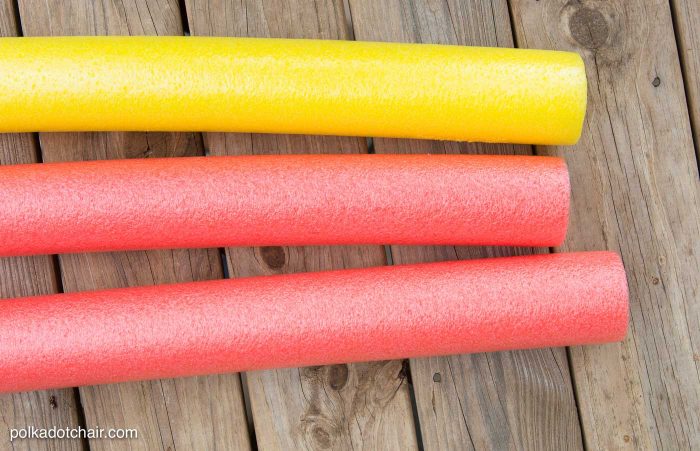 You're going to need 3 pool noodles, two for the sides and one for the back. You can mix and match the colors as you like.
Assembly Directions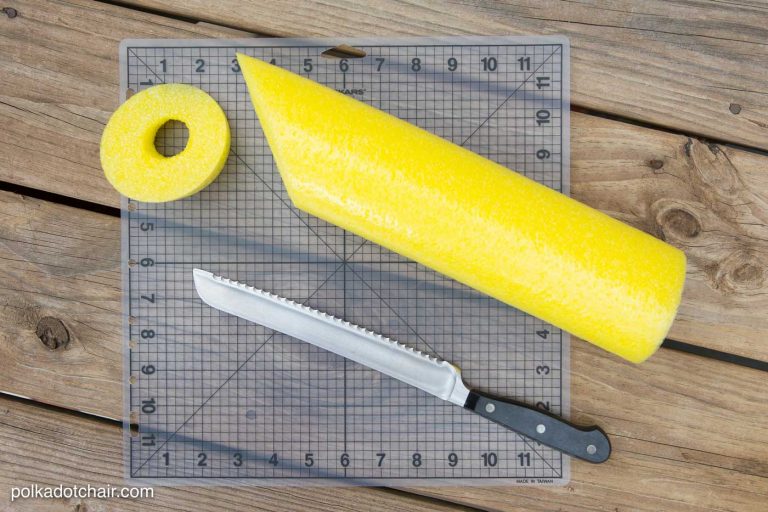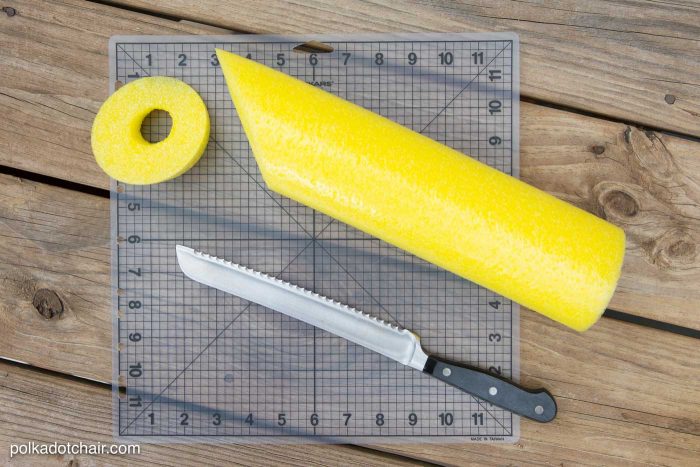 Measure the width of your yoga mat and cut one of the pool noodles the same size. To cut the pool noodle just use a serrated knife and a cutting mat (don't let the kids do this part).
Next, cut each end of the pool noodle at a 45-degree angle. This is where the cutting mat came in really handy, it had a 45-degree angle marking.
Cut two more pieces from your pool noodle and cut one end on each at 45 degrees also.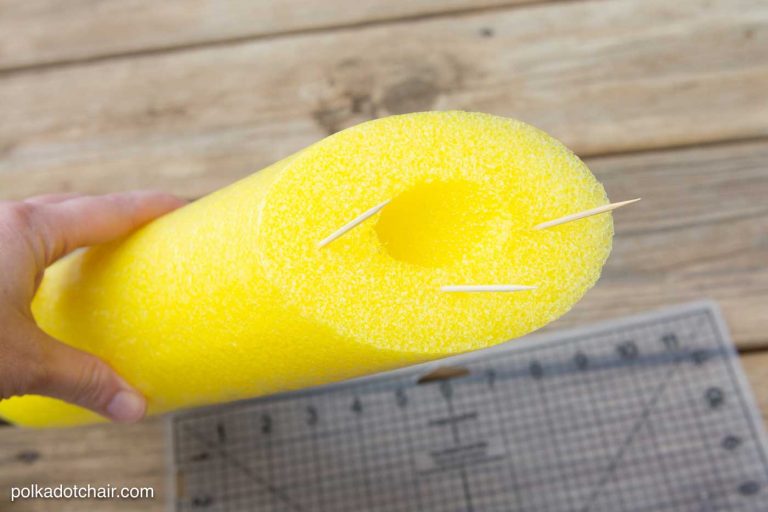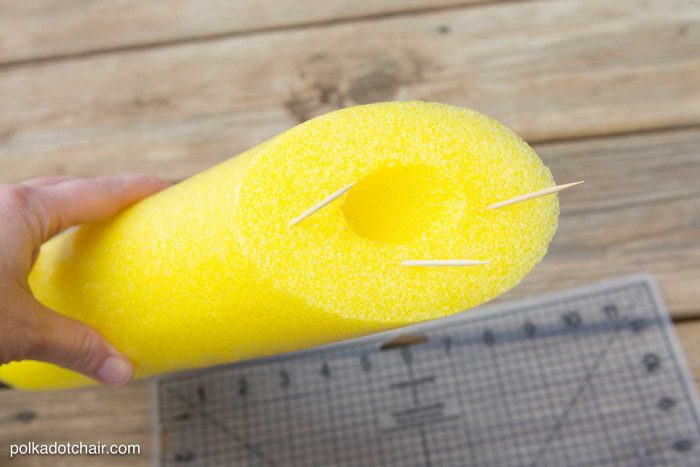 Insert 3 toothpicks into the end of one of the pool noodles.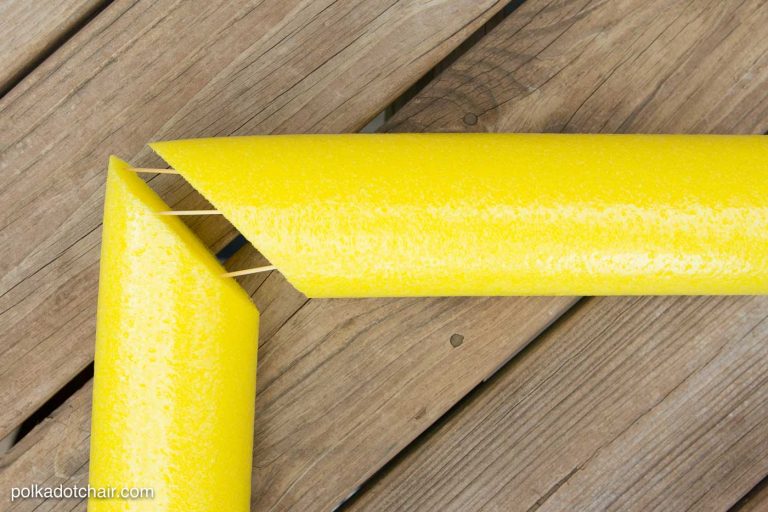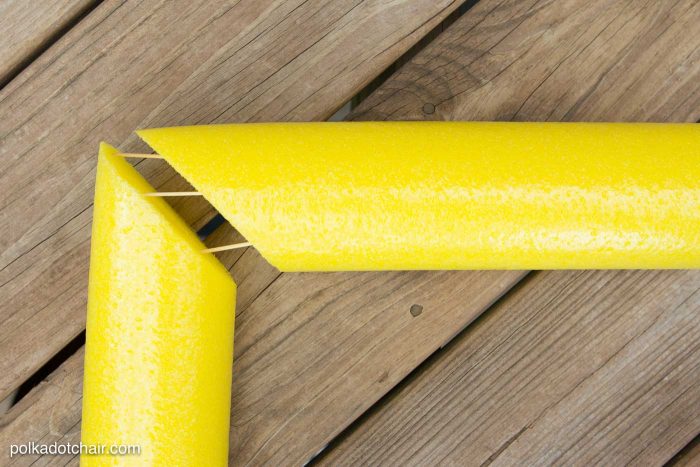 Attach it to one of the other cut pool noodle pieces using the toothpicks. Press until the toothpicks are totally embedded in the noodle. If you've got little kids you're going to want to make sure you take this apart for them so they don't get a hold of the toothpicks by accident.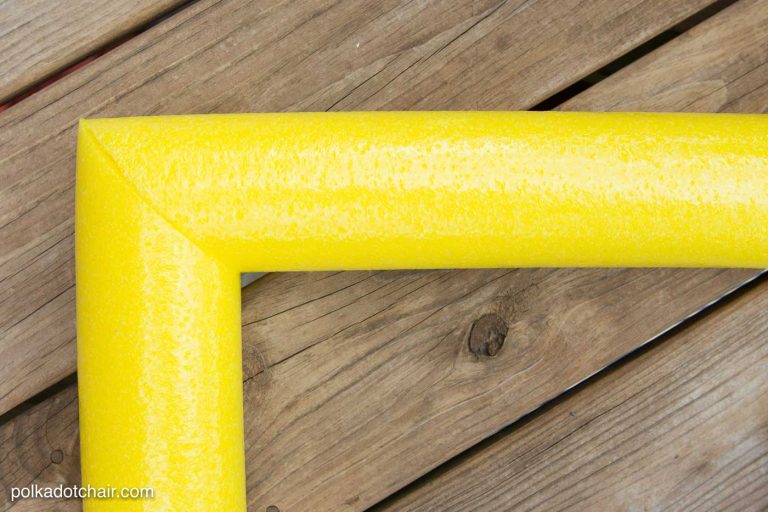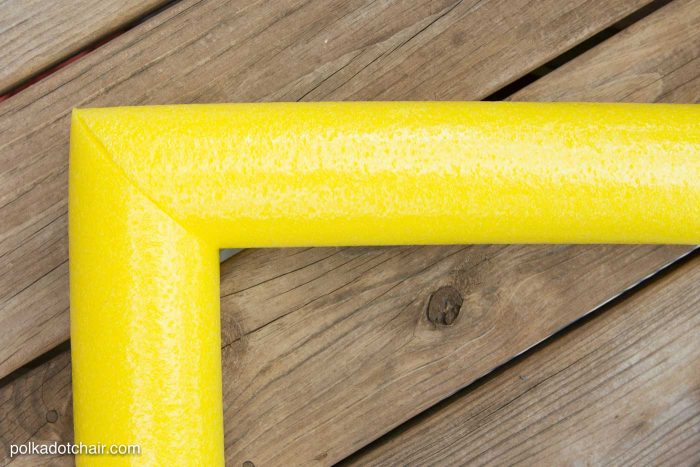 Next, attach 1 uncut pool noodle to each end using toothpicks again.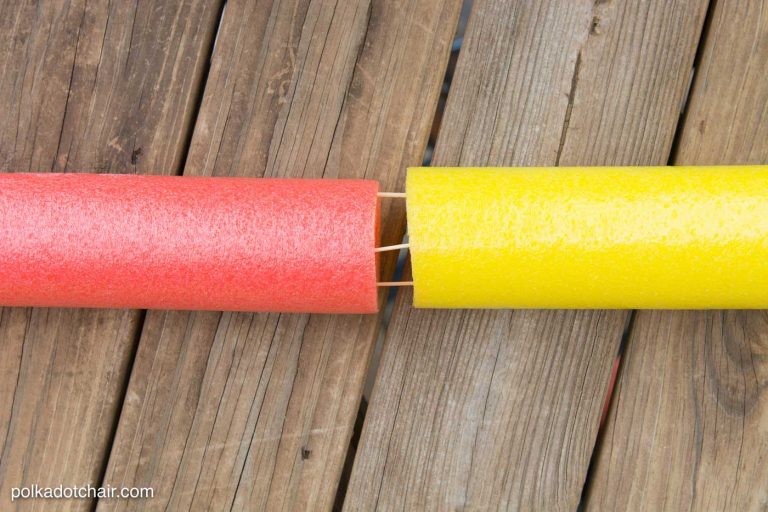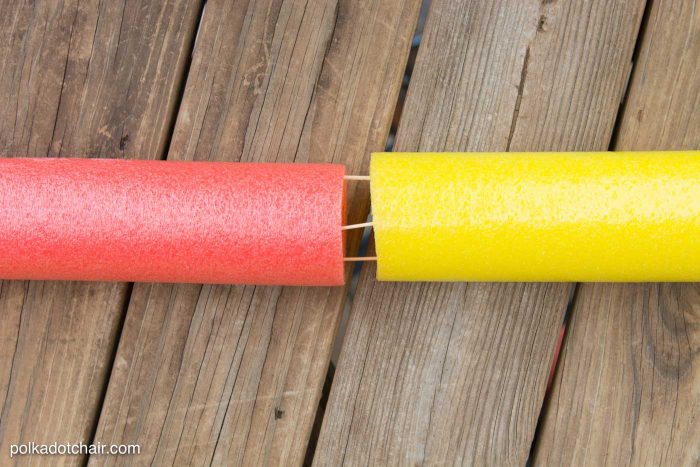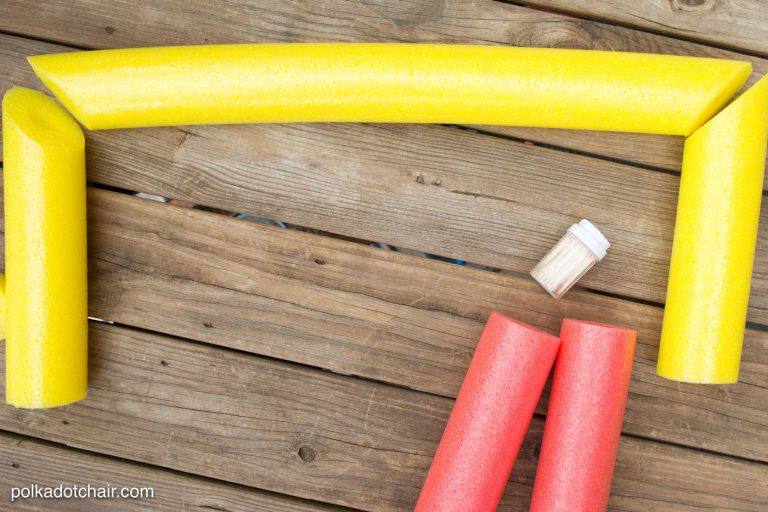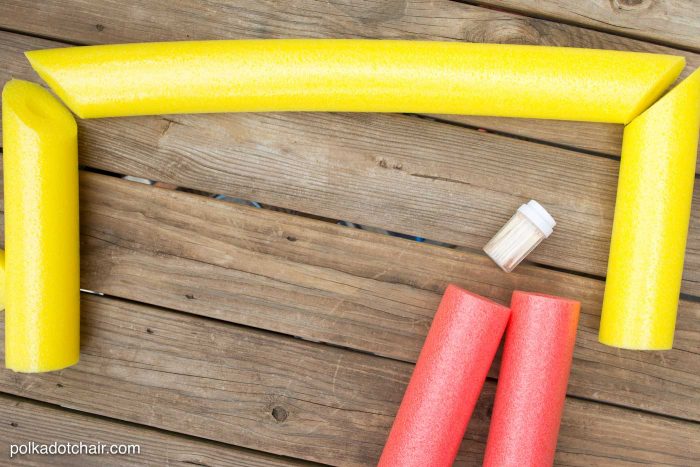 That's it!
Now just roll the yoga mat out in-between the pool noodle bumpers you just created.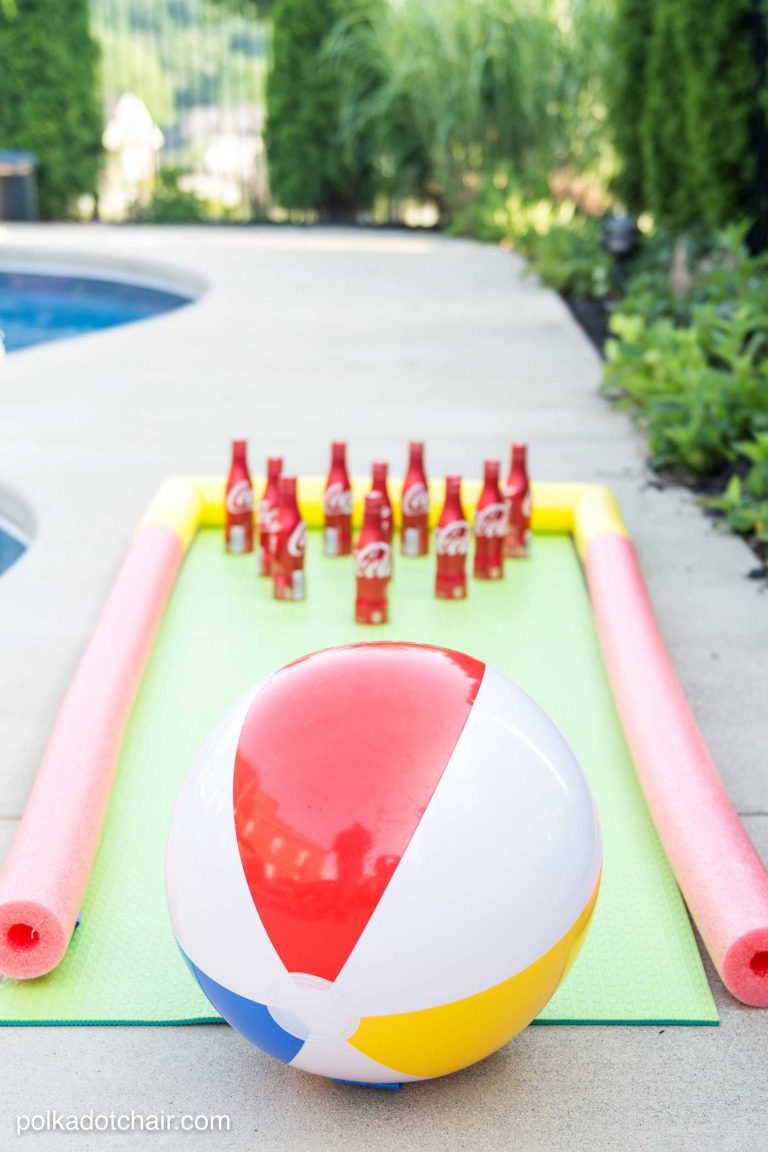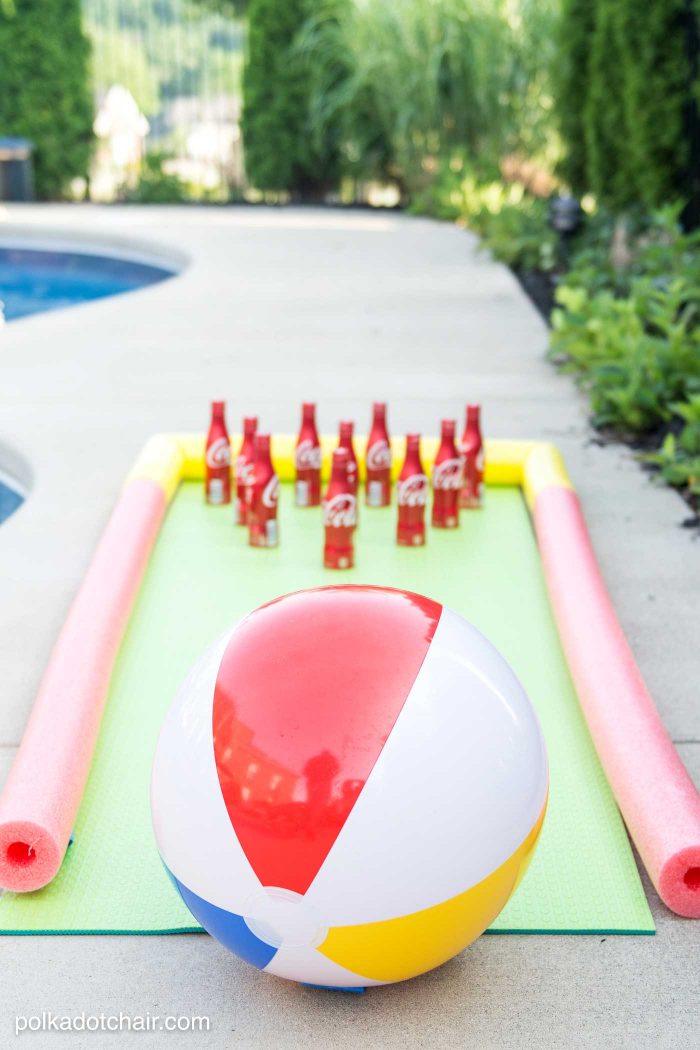 How to Make Outdoor Bowling Pins
…ok, this one's kinda hard.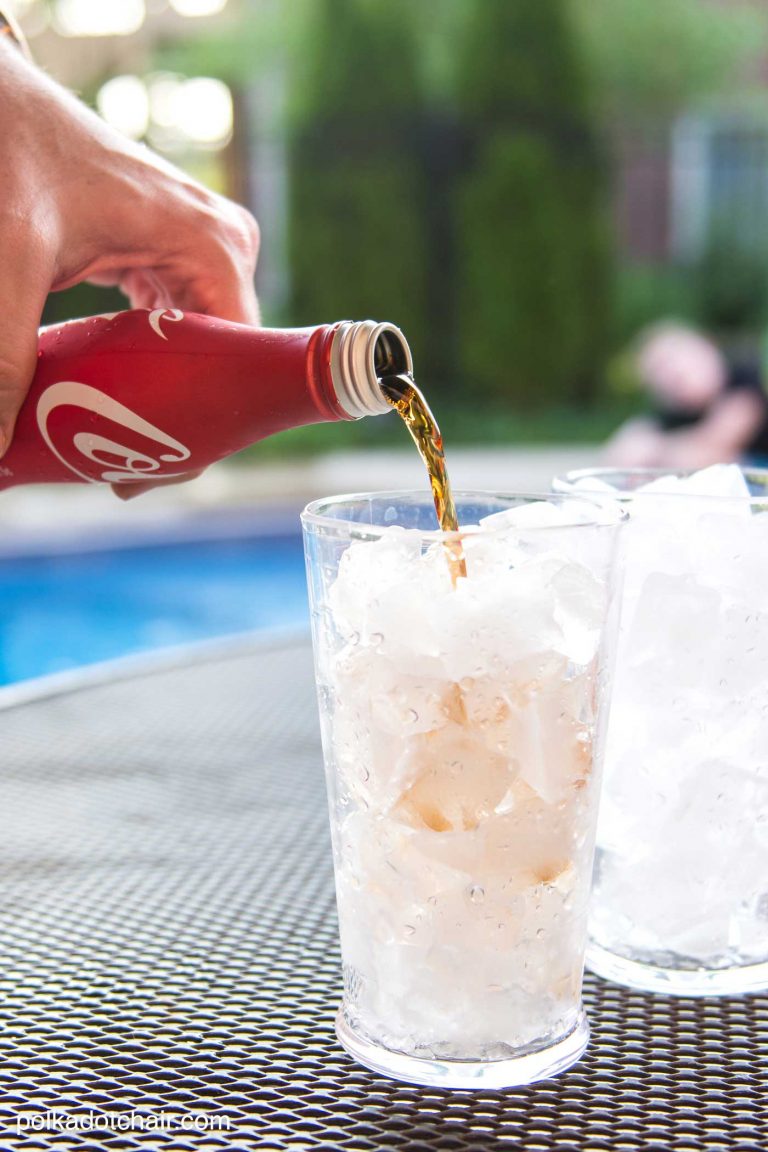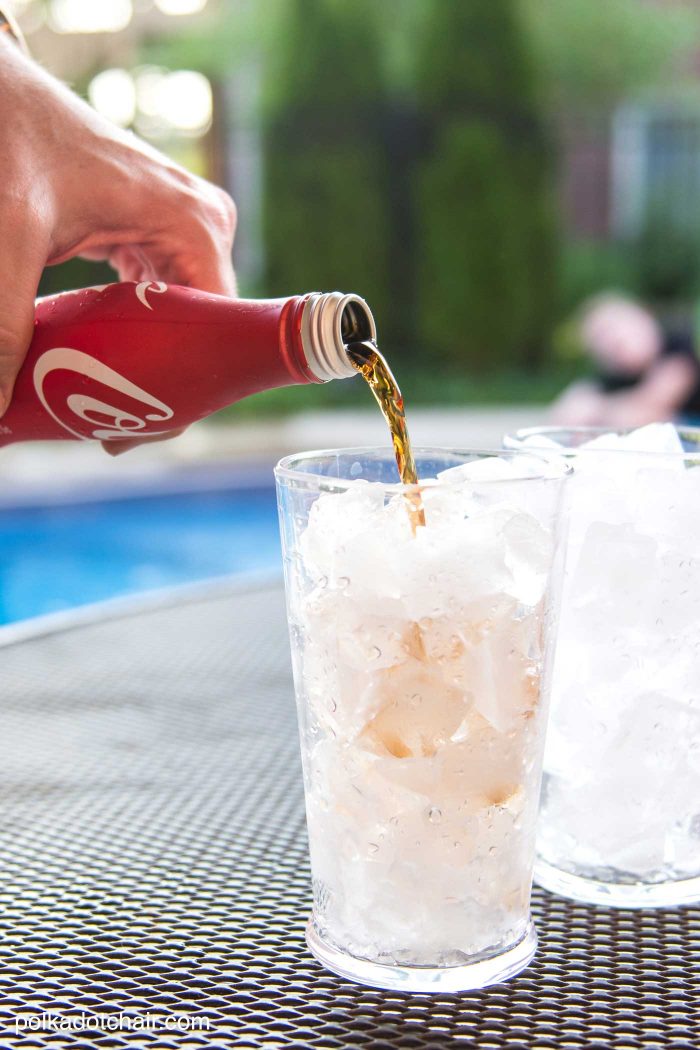 Fill glass with ice…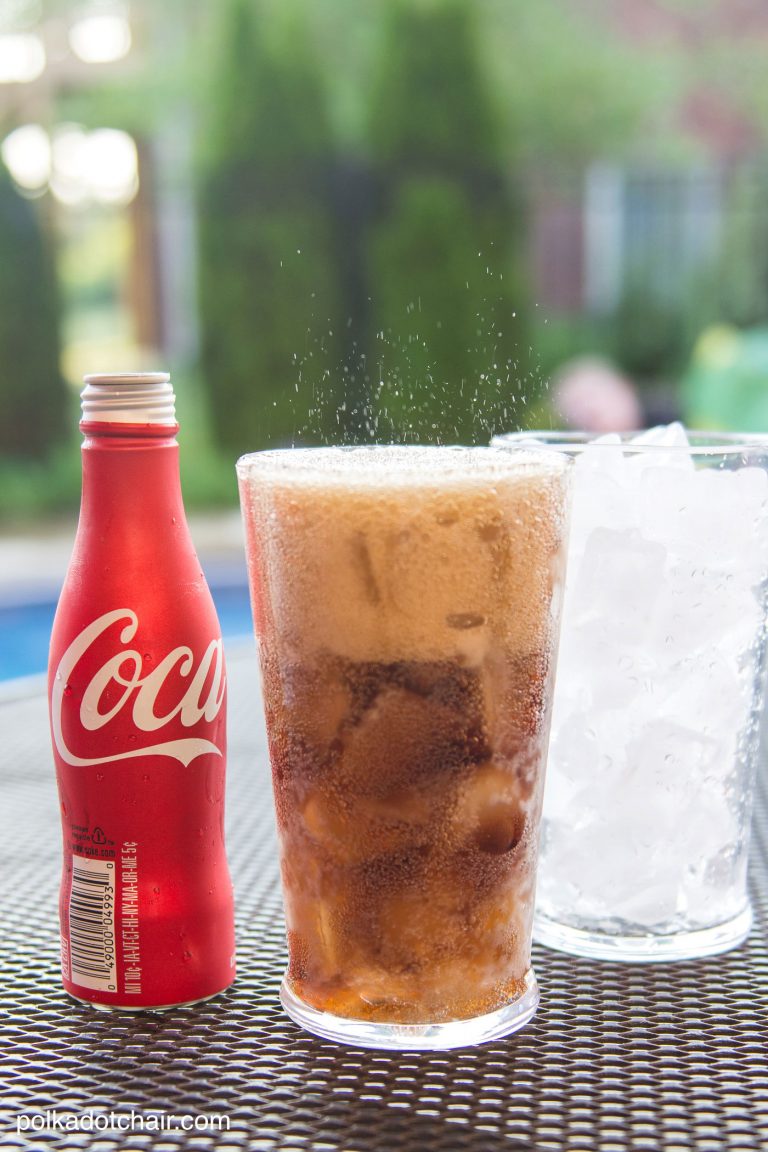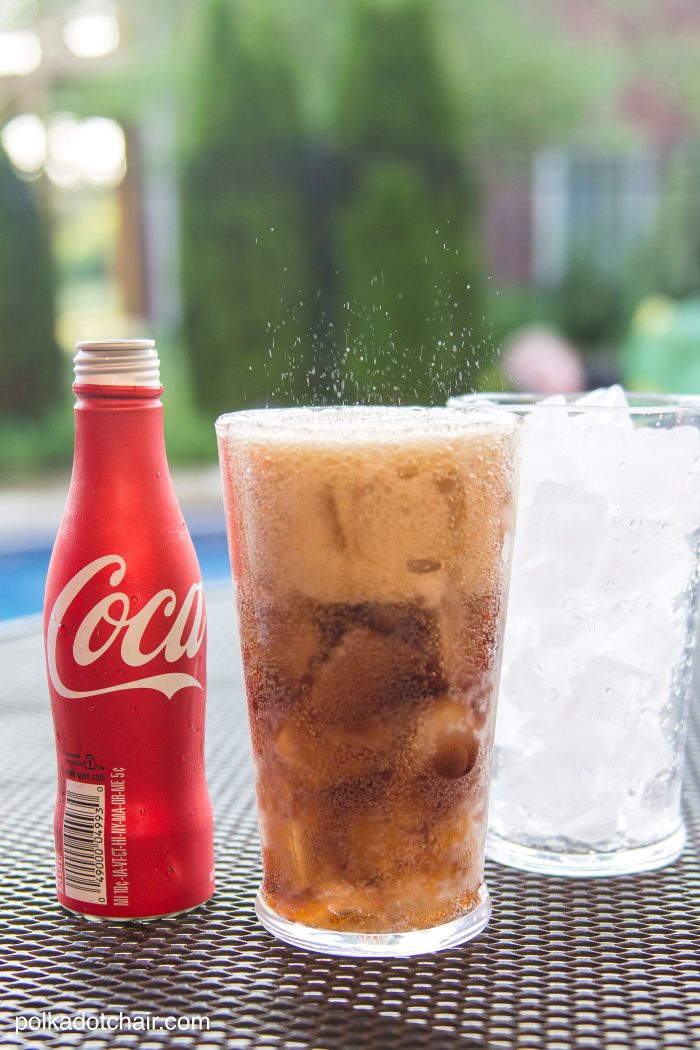 Pour in Coke… drink.
Yeah I know, tough… don't say I didn't warn ya.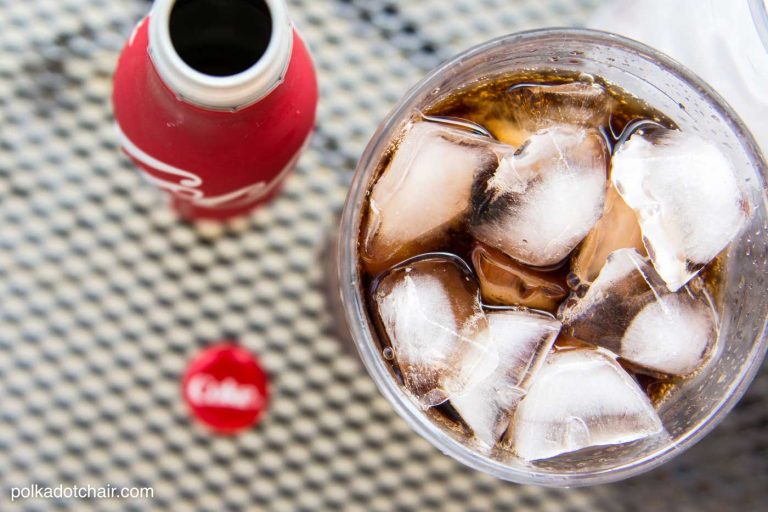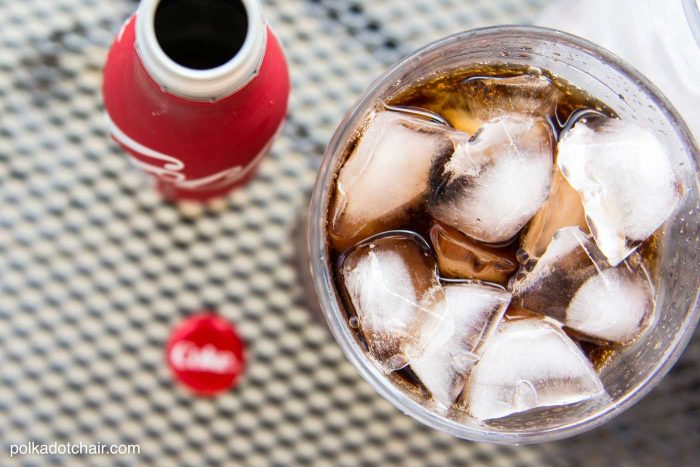 Next, wash out the bottle and let it dry completely. Make sure you keep the lid.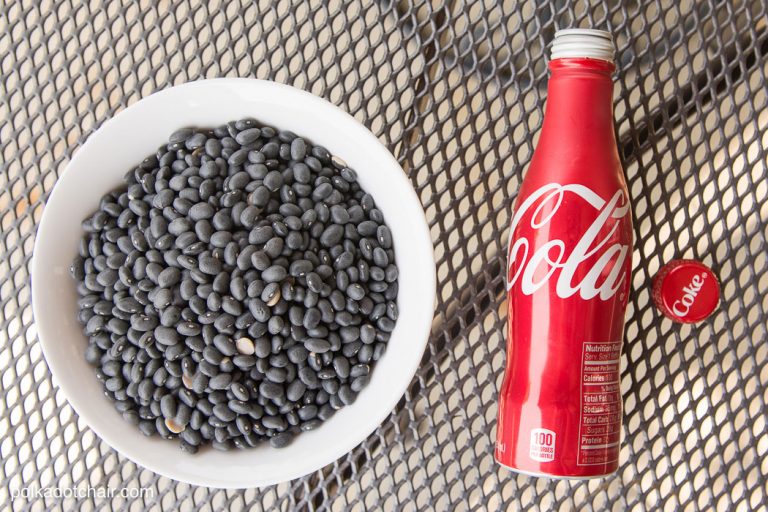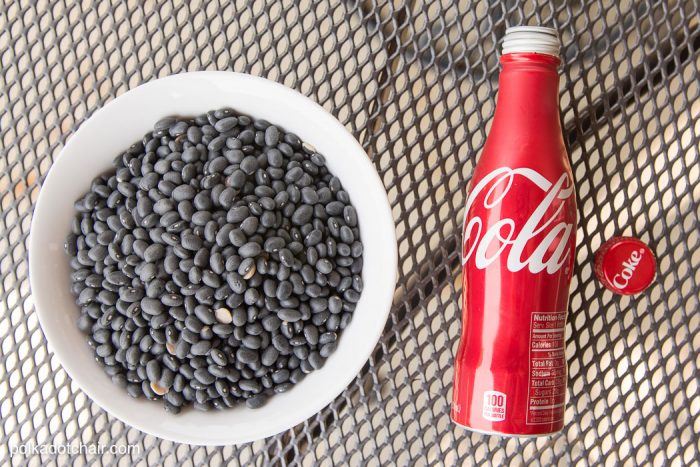 The empty bottles need to be a bit heavier otherwise the game is too easy, to weigh down the bottles fill them with dried beans (you could also use sand). 
I recommend filling each bottle about halfway with beans.  It's enough weight for a good game, but not so much that the bottles won't tip over when the ball hits them.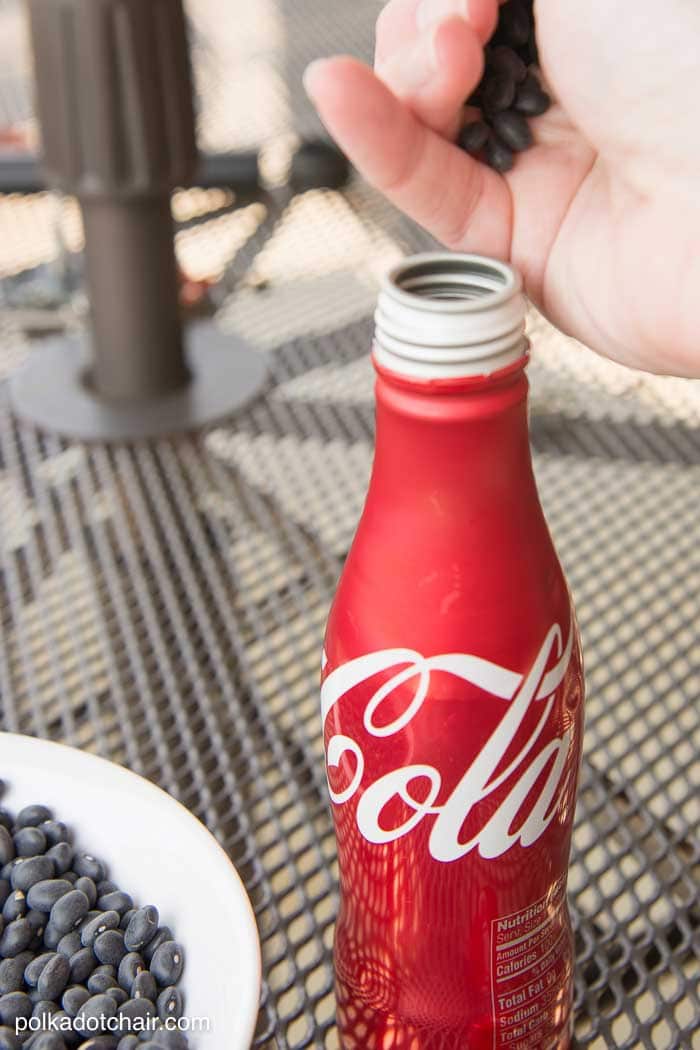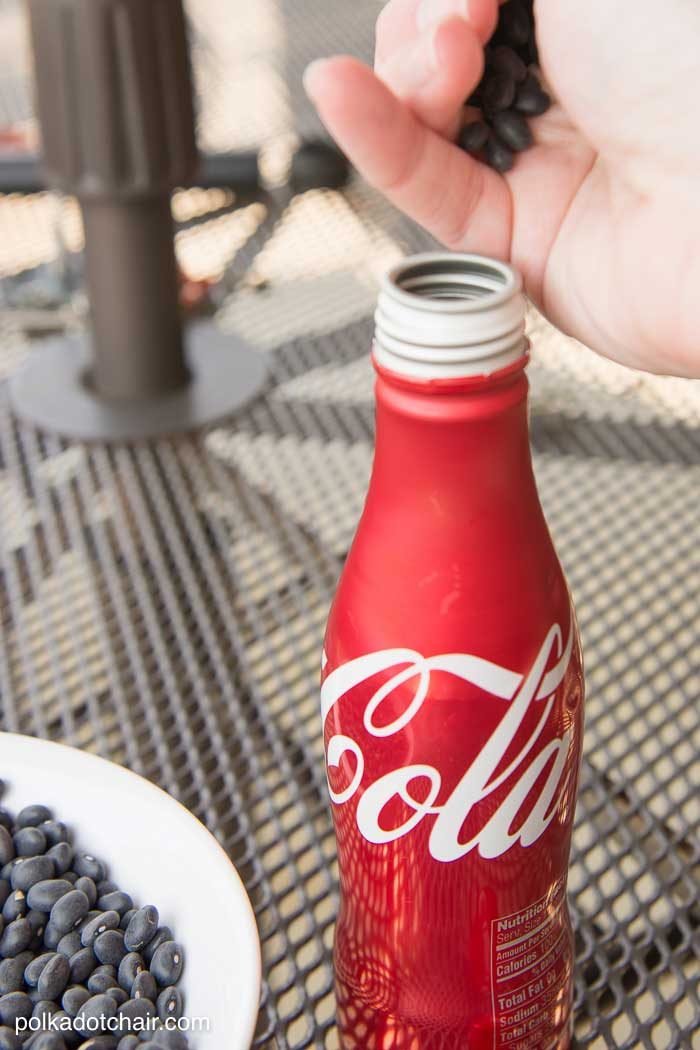 After you've filled all the bottles with beans replace the lids.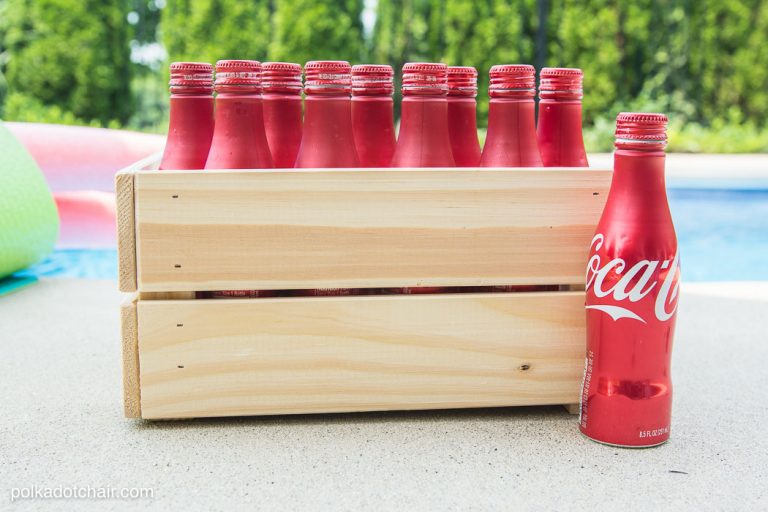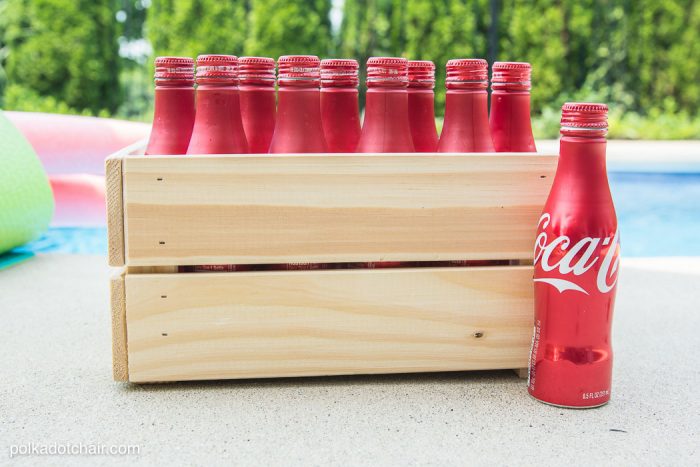 Arrange the bowling pins on the yoga mat and play!
How to Play the Bowling Games
1- Traditional Bowling with a beach ball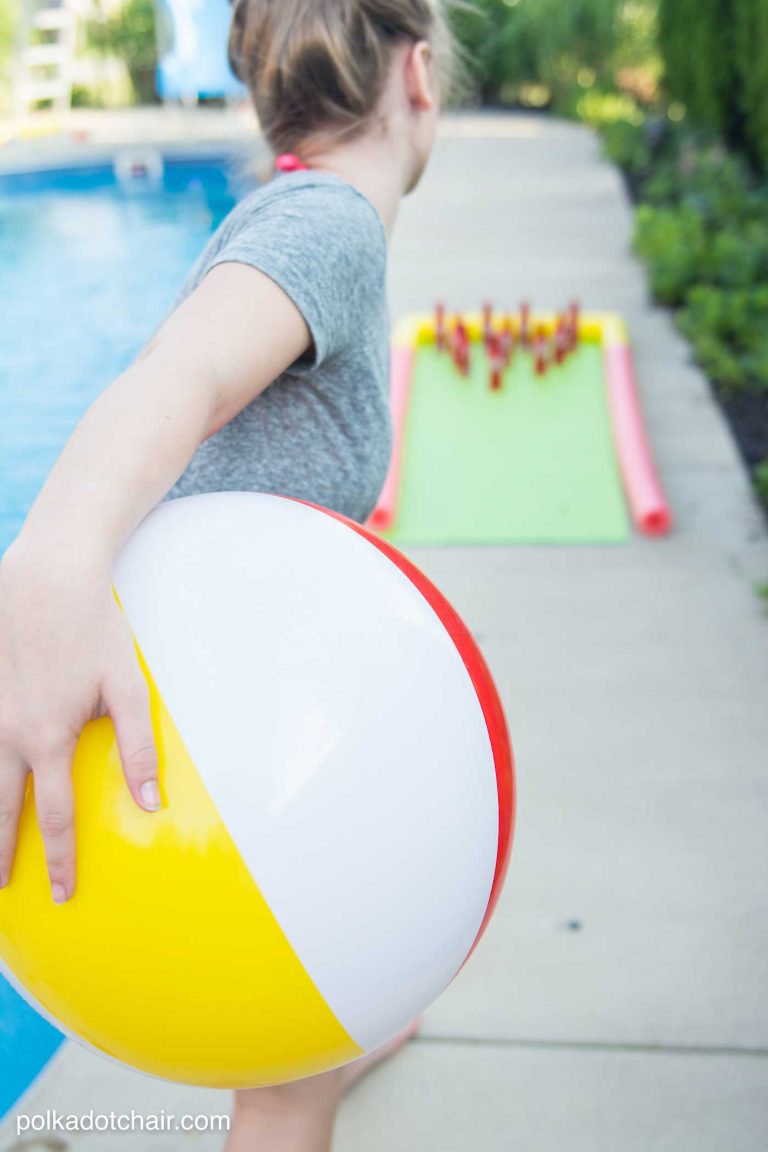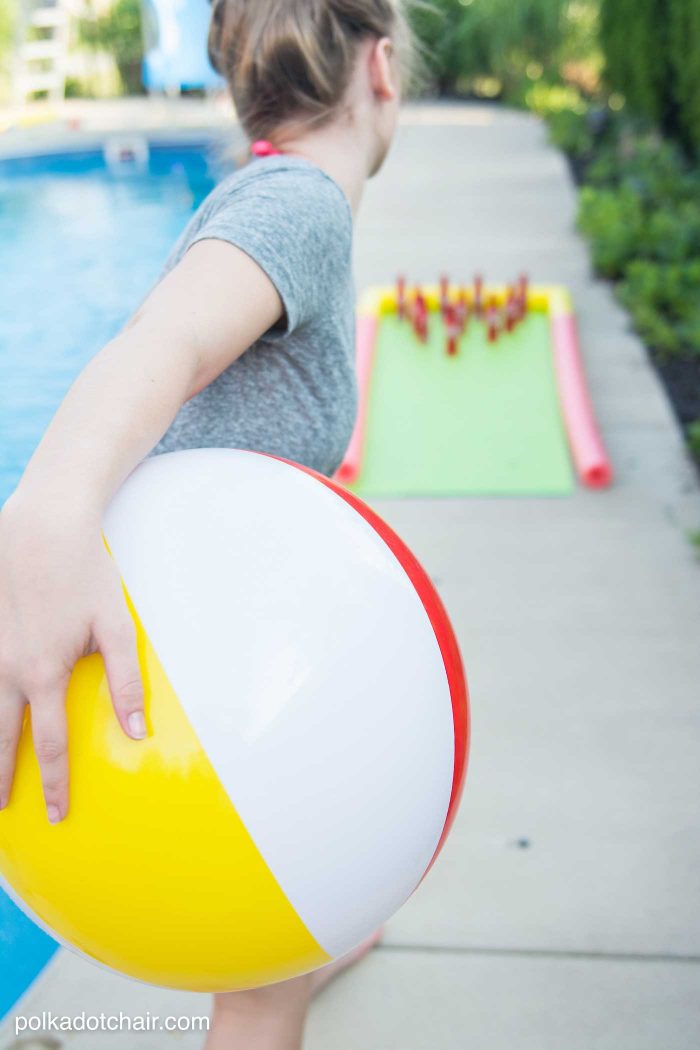 We used a beach ball as a bowling ball and filled it about a quarter of the way with water to give it some weight. If you don't have a beach ball on hand, any ball will do!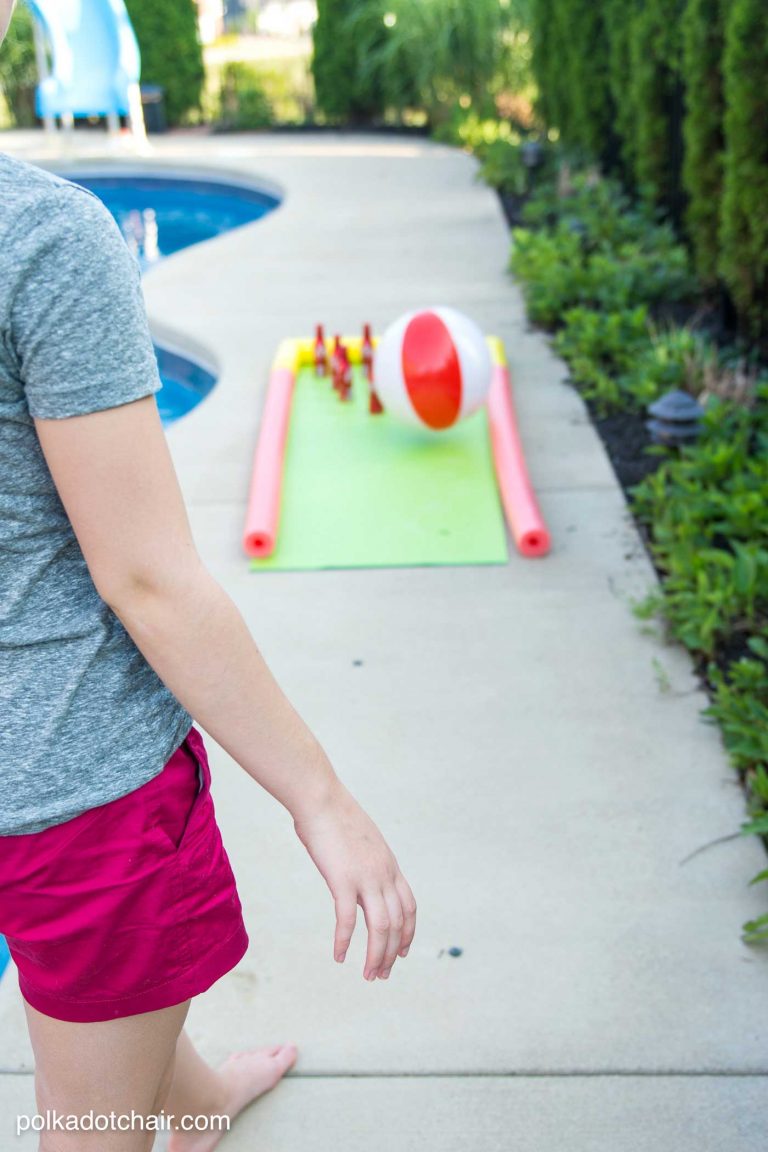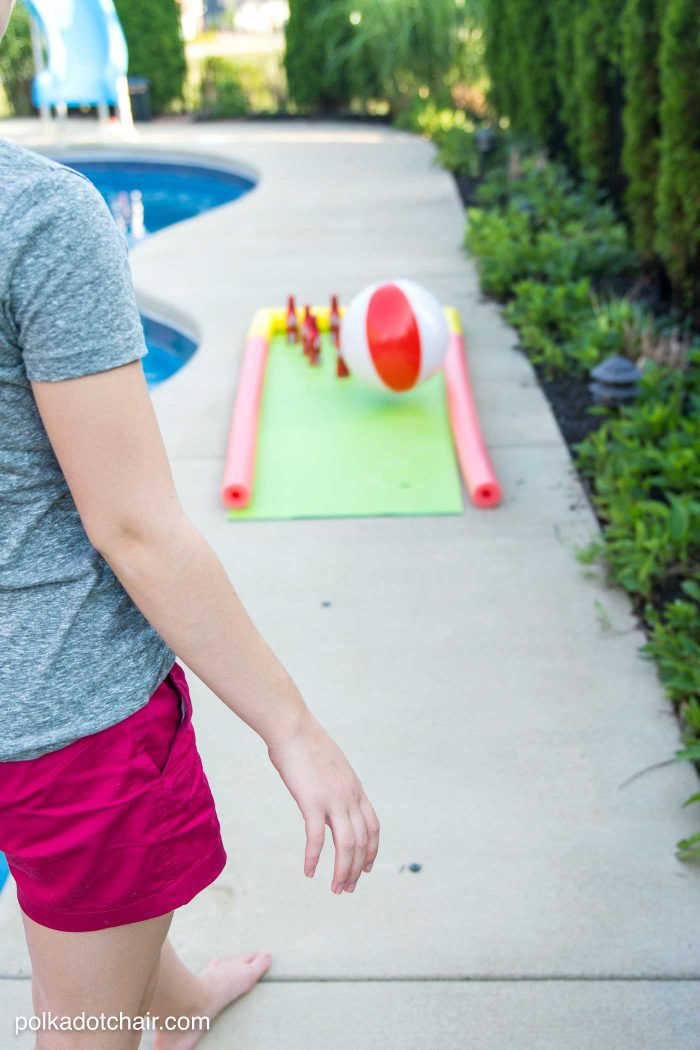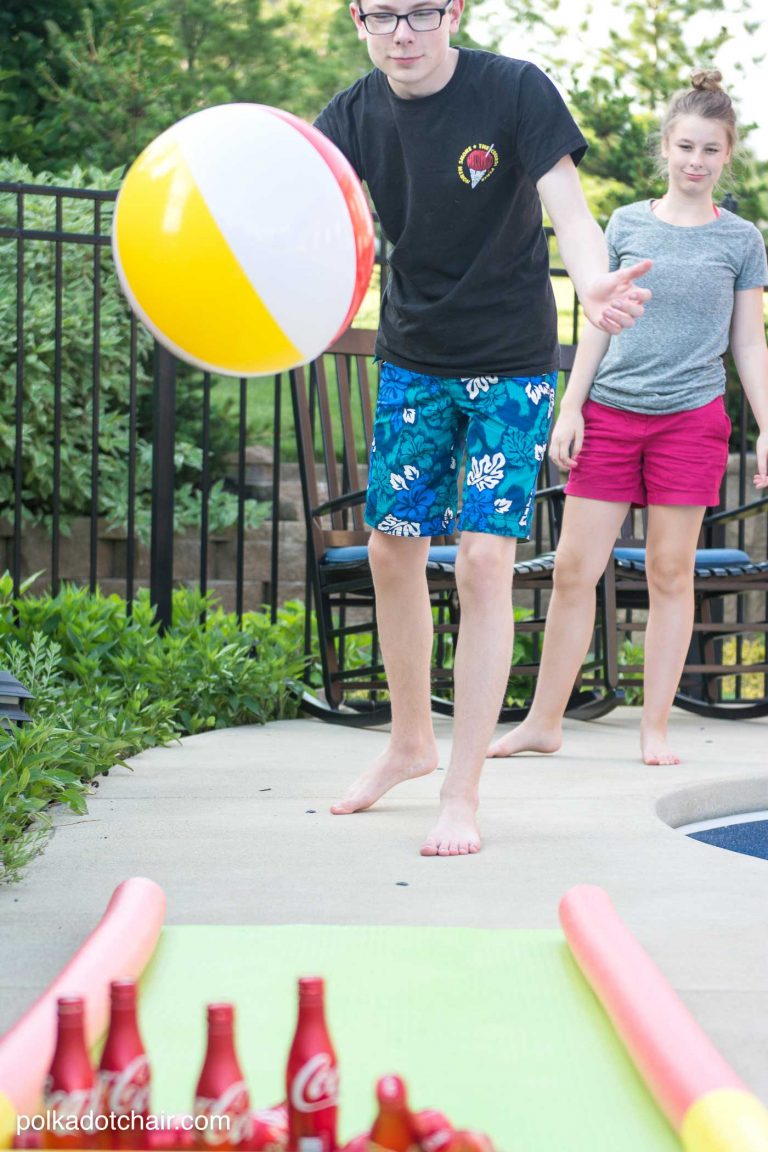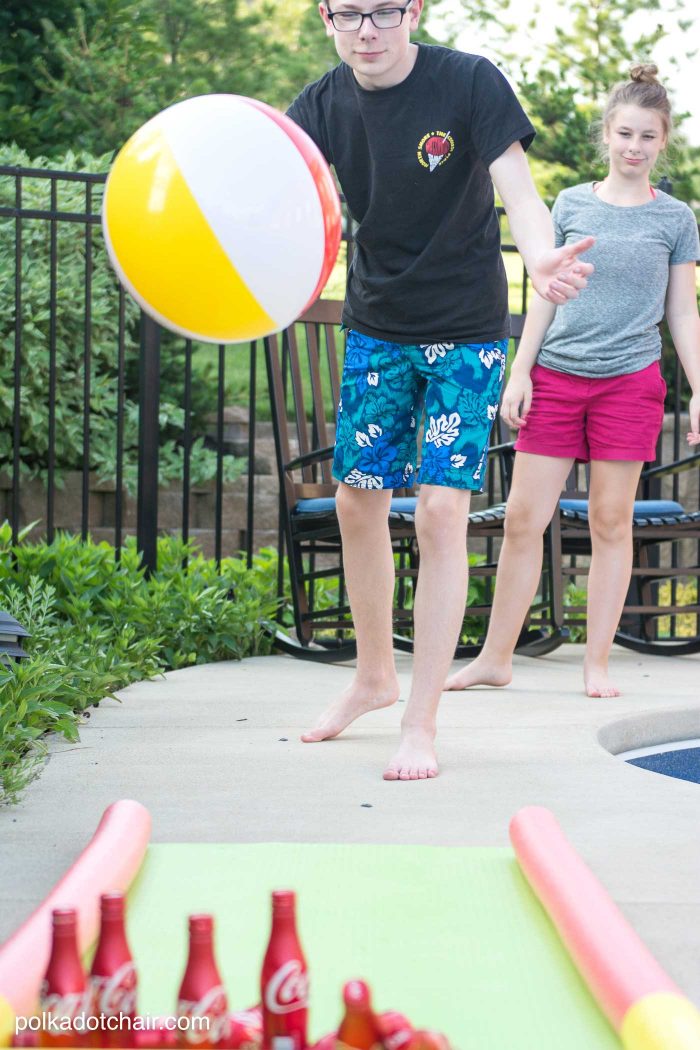 It didn't take the kids long to get the hang of it and while doing so make up AN ENTIRE set of rules for the game…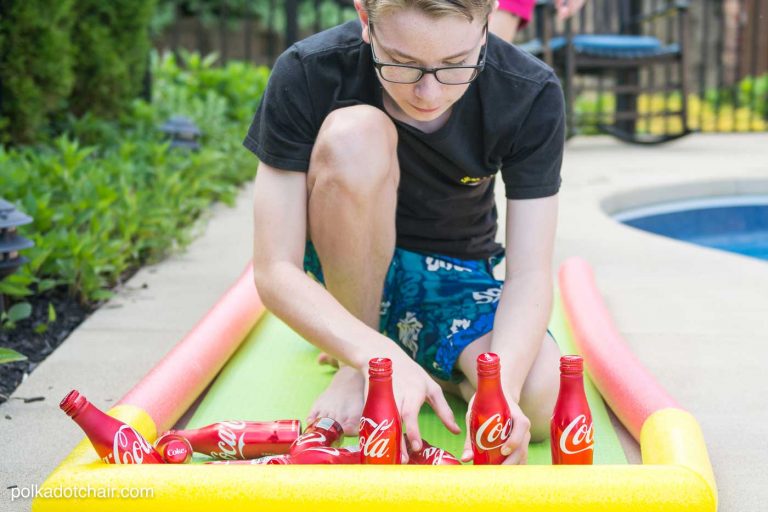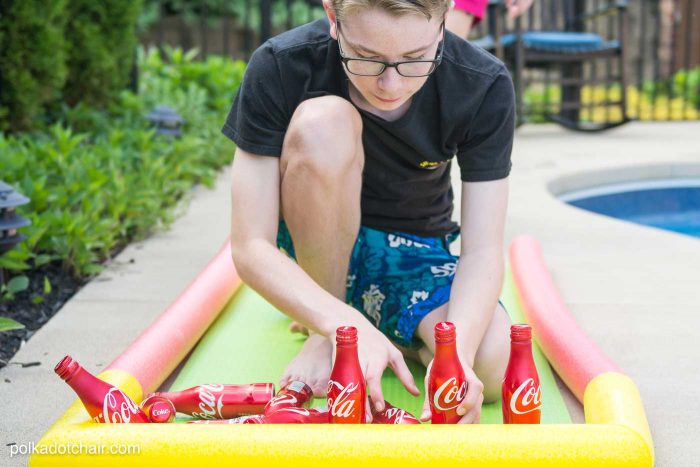 Including changing how the bottles were arranged and making rules about how far away you had to stand.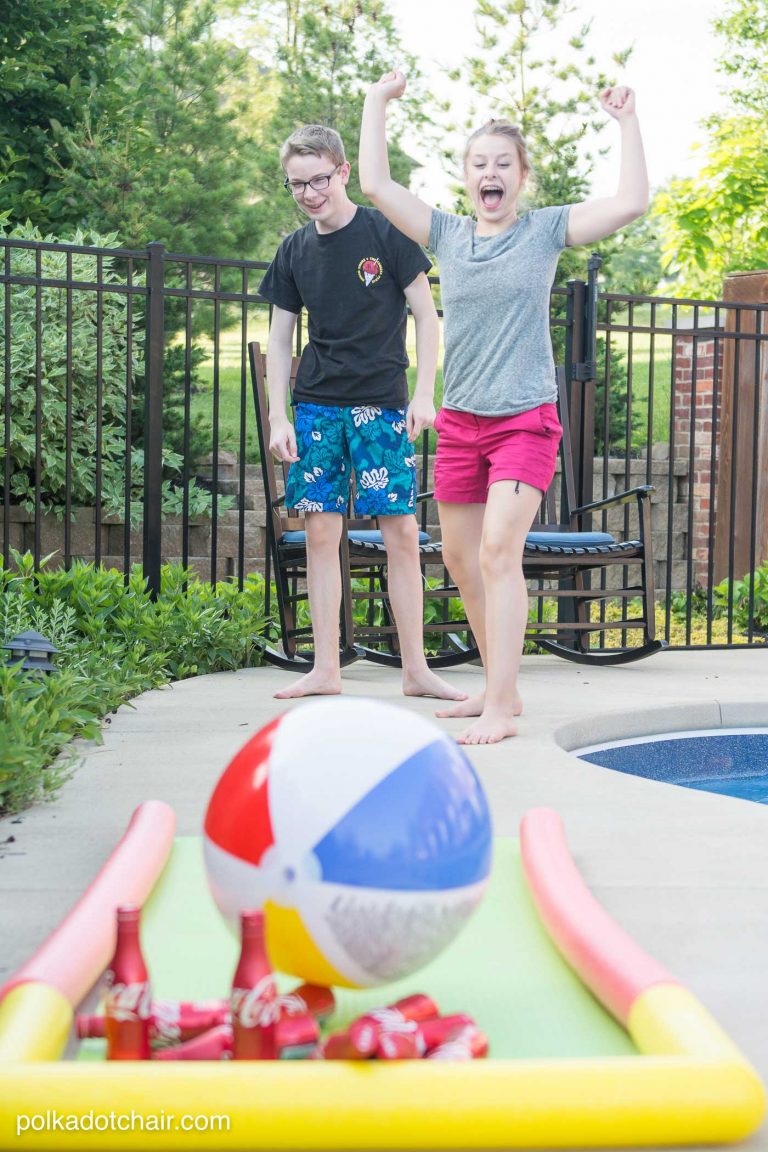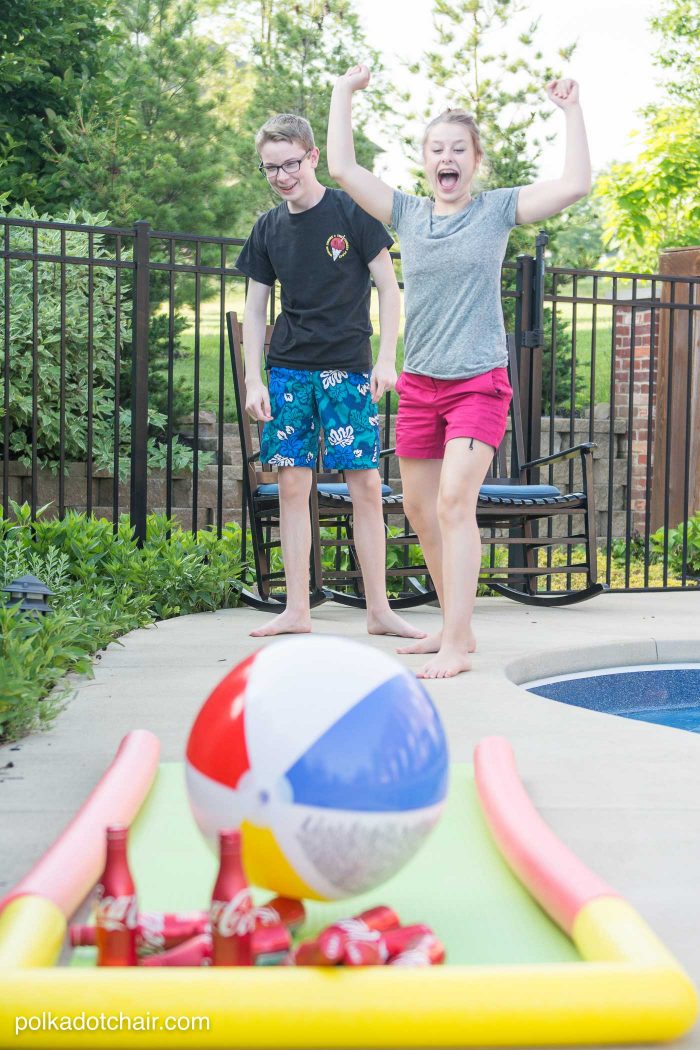 They also had their own scoring method, which I won't even try to explain.
2- Water Gun Bowling Games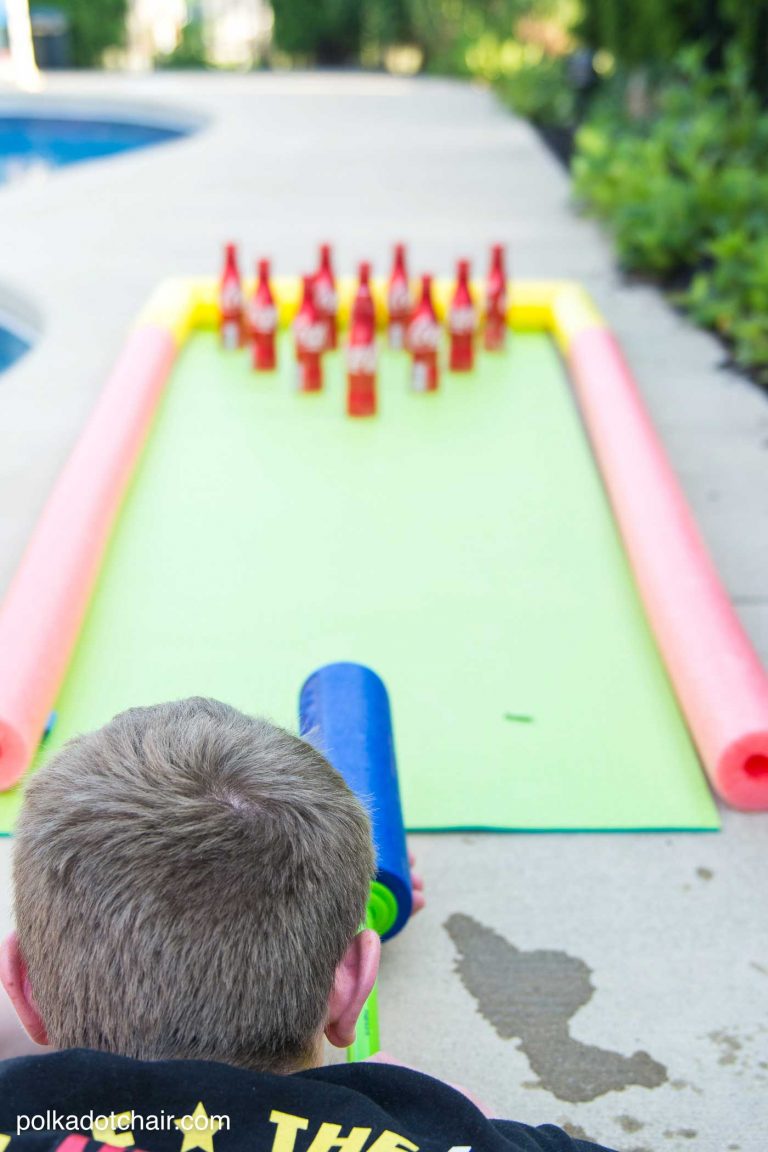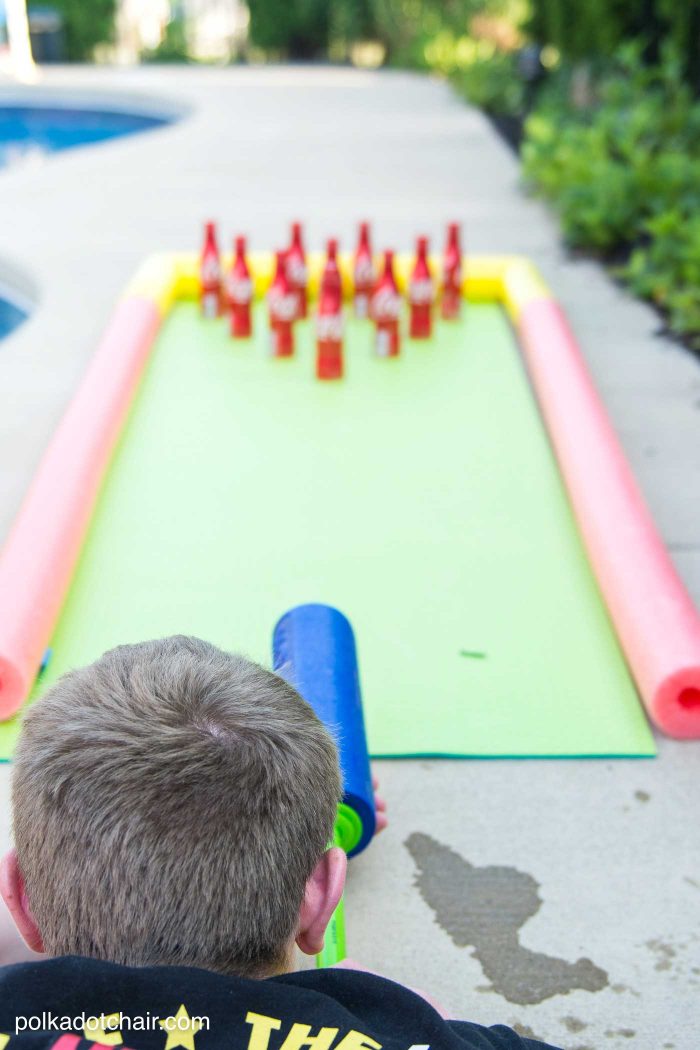 It also didn't take them long to realize that they could also knock down the bottles with squirt guns, carnival-style.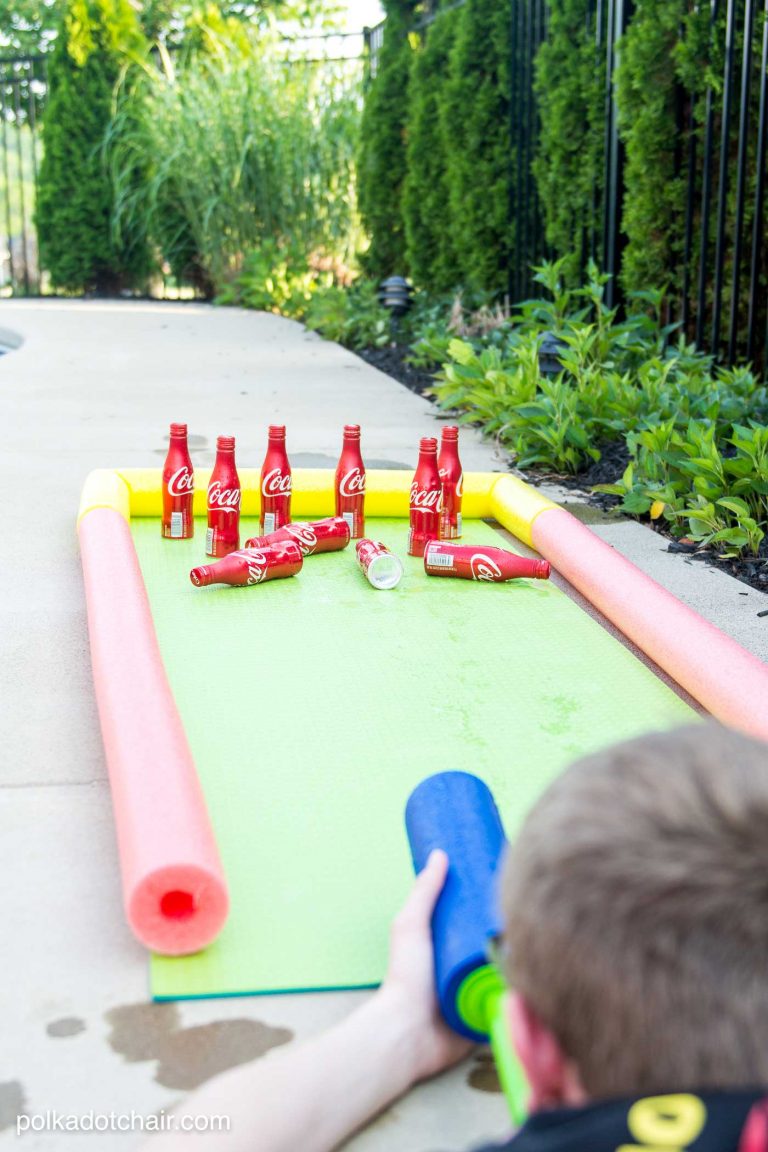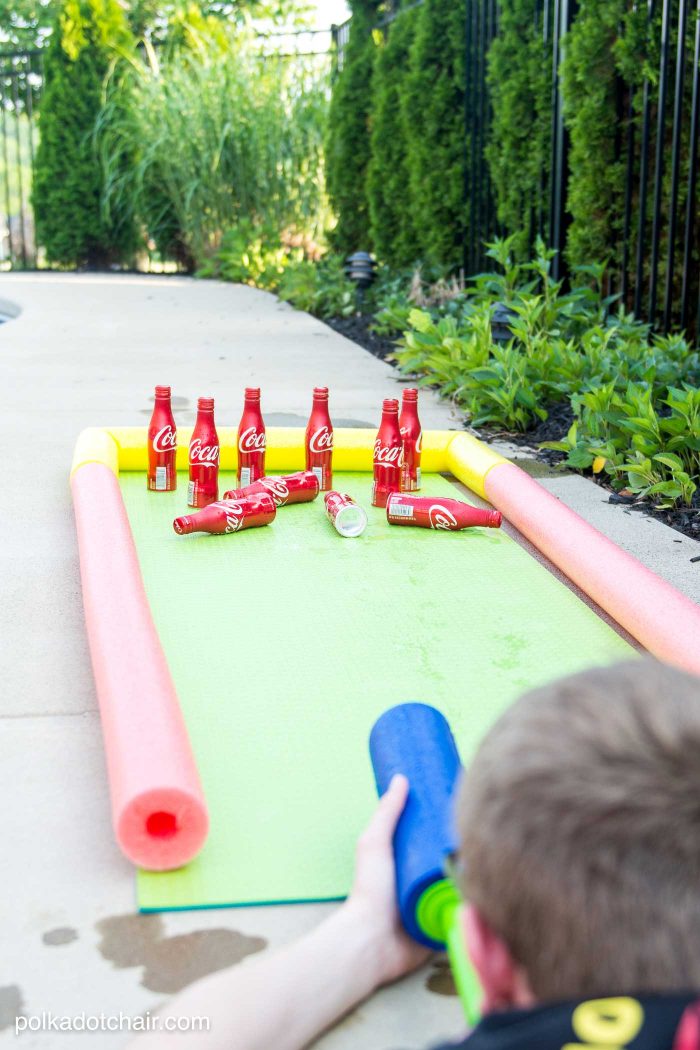 How to Storing the Game
When you're done playing, store the "bowling pins" and small pool noodle pieces in a crate.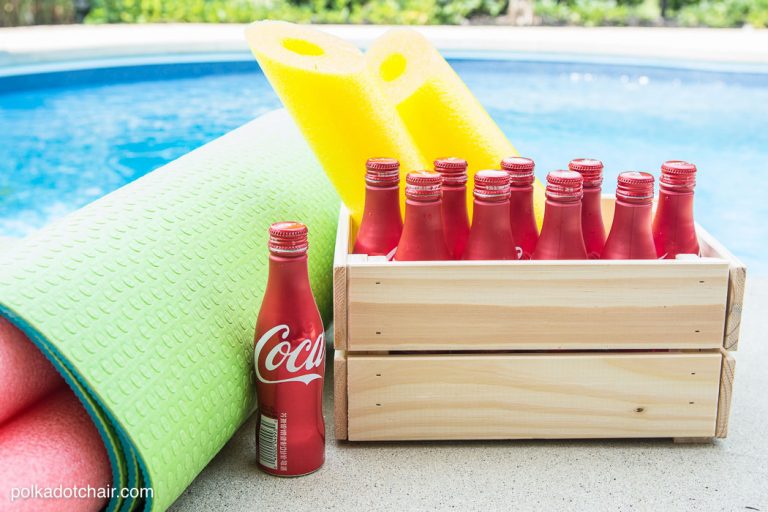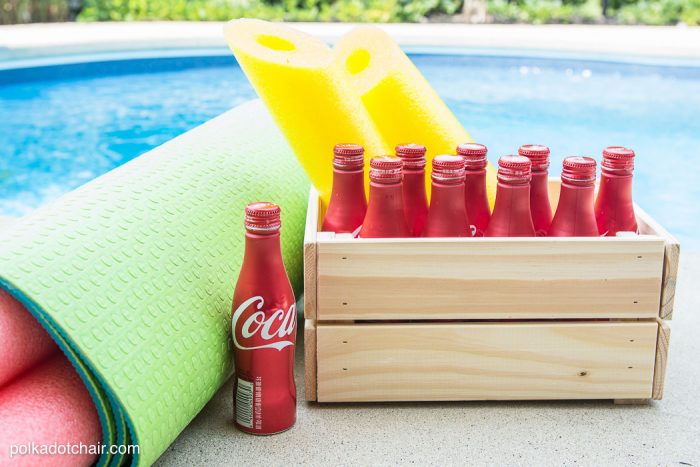 The other pool noodles can be rolled up into the yoga mat for easy transport. Now you've got an outdoor game that you can save to use all summer.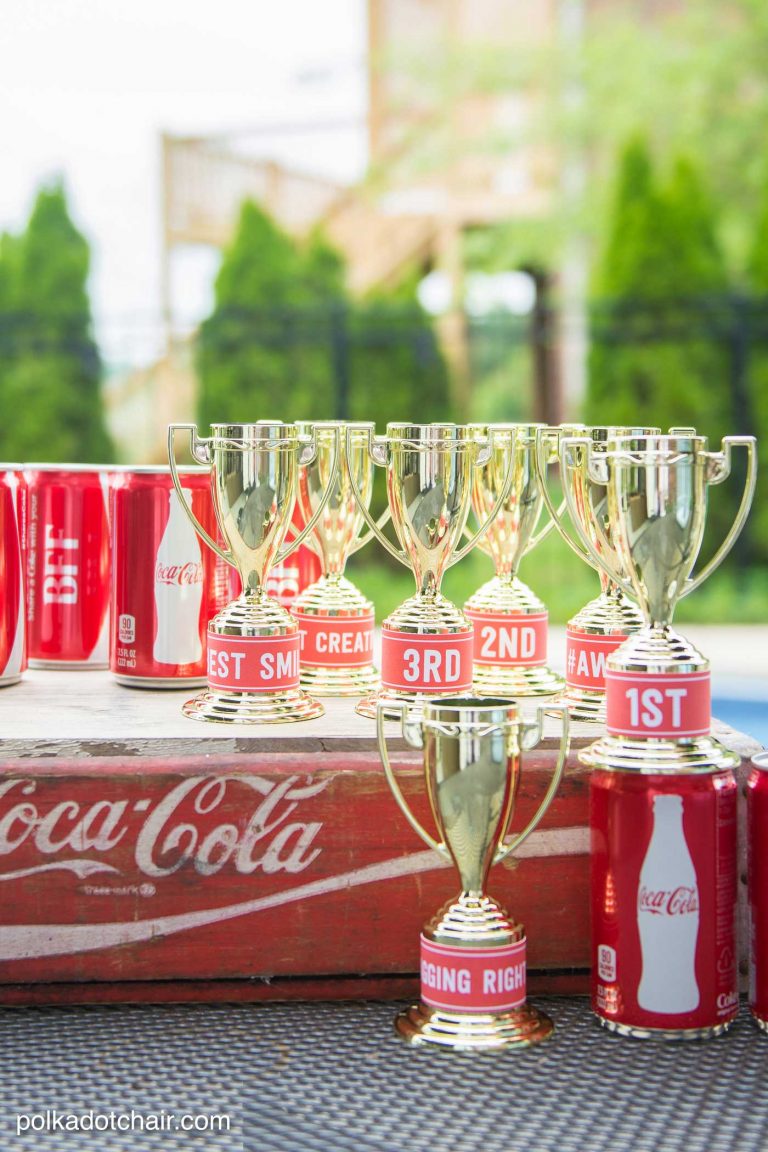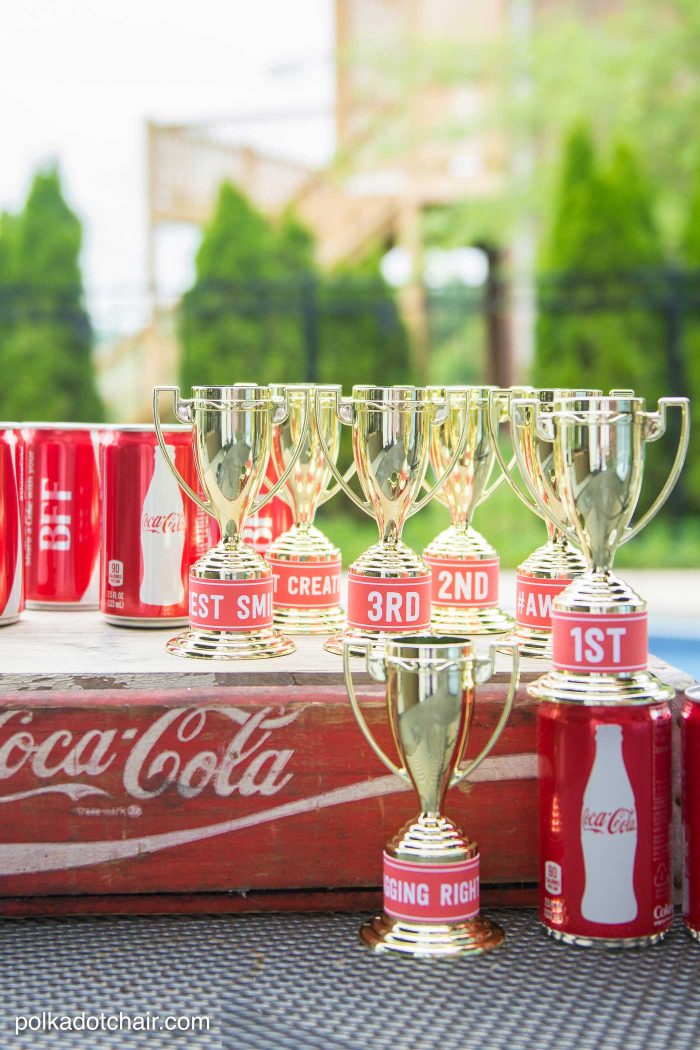 I'm not quite sure how competitive your family is, but ours can get pretty crazy. It's all in good fun and we're usually just playing for bragging rights. Although there was that time that no one was allowed to play a certain board game, as it had caused too many hurt feelings.
If you're planning a backyard party this summer and want to give out some goofy prizes.
Most of them are pretty silly…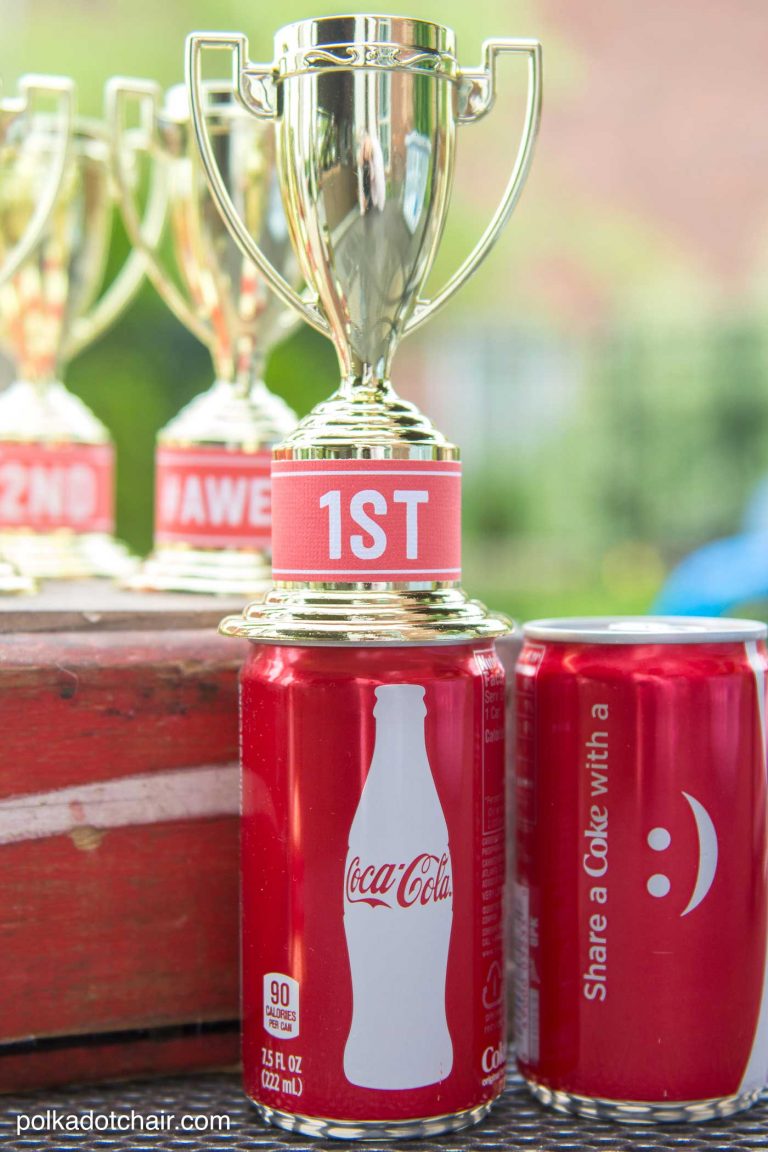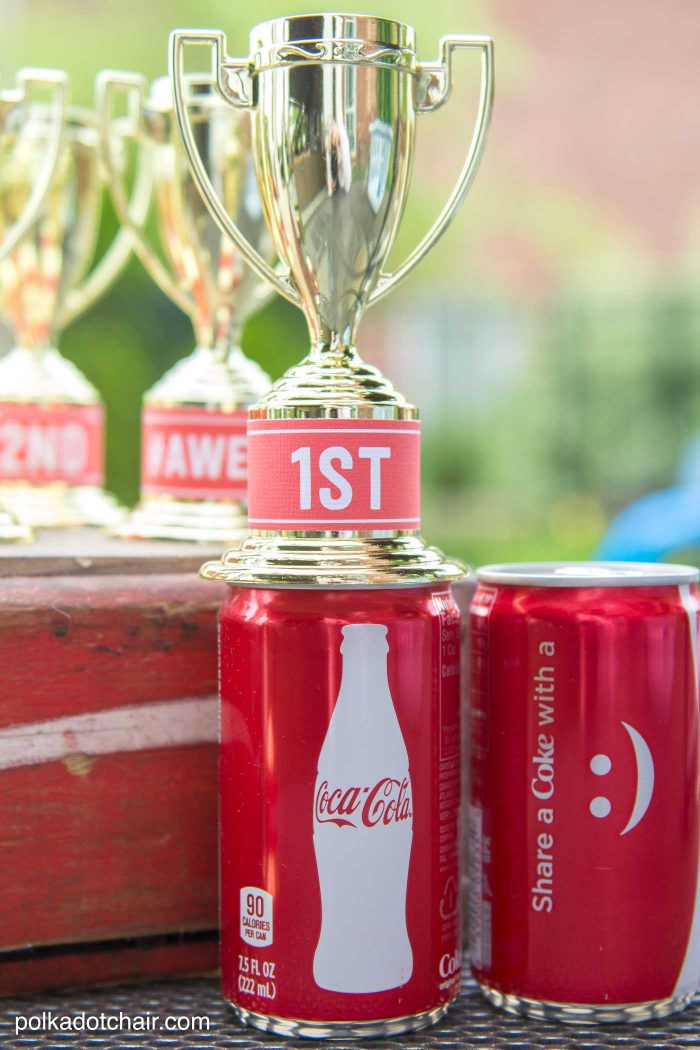 They make great little prizes for a summer backyard birthday party or family Olympics. The trophy's also fit perfectly on top of a mini-Coke® can if you want to fancy up your prize a little bit more.
Schools out in a week… we'll see how my plan works out…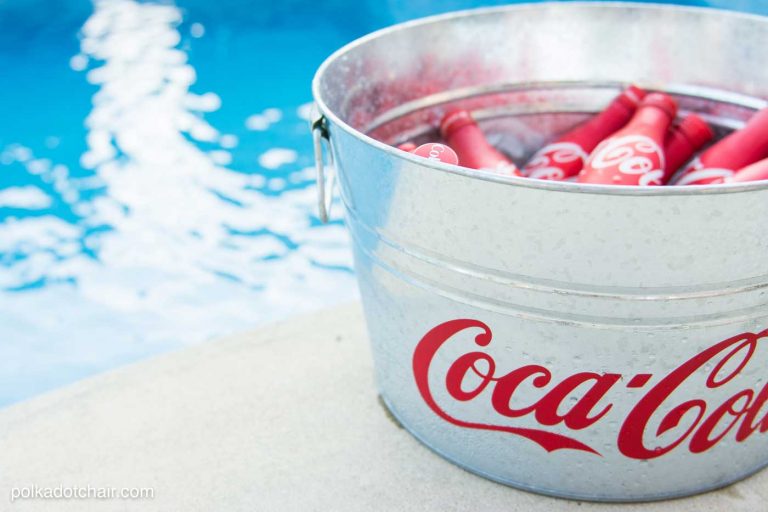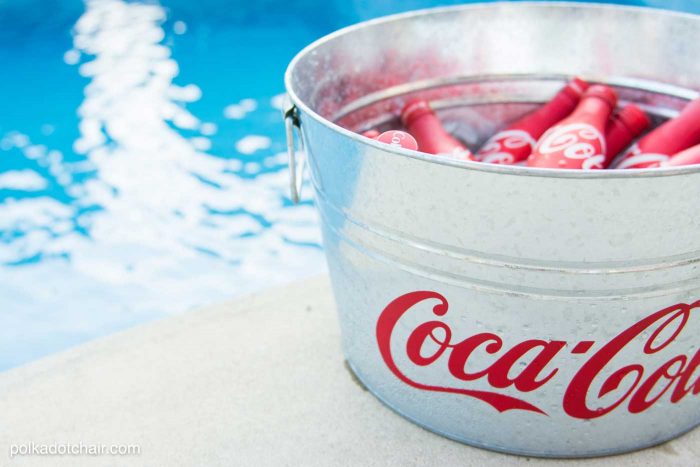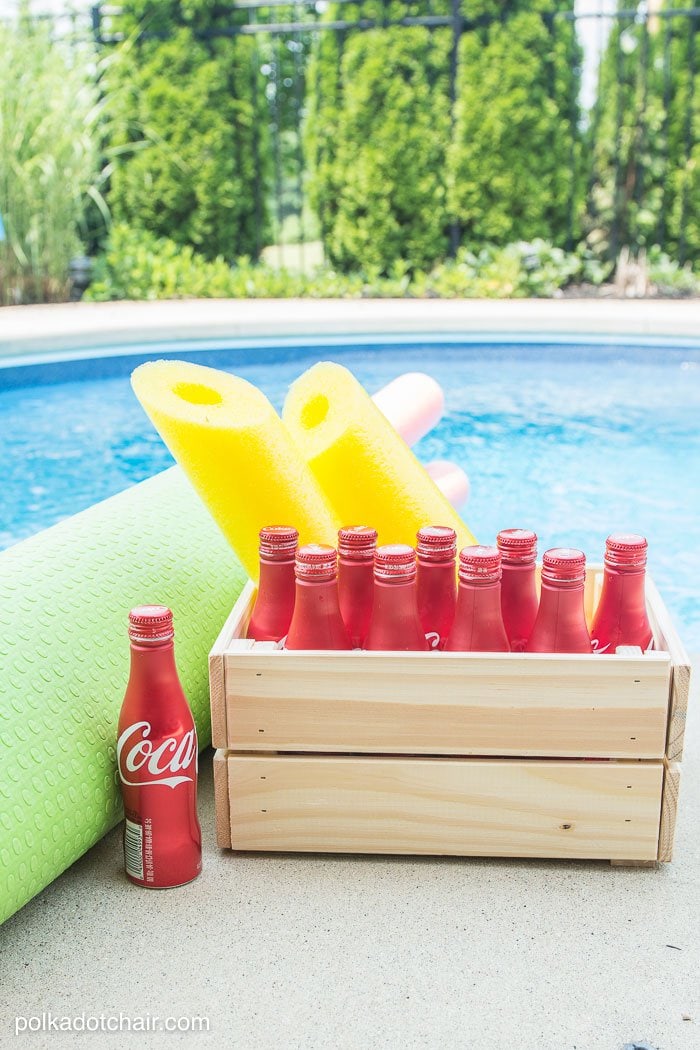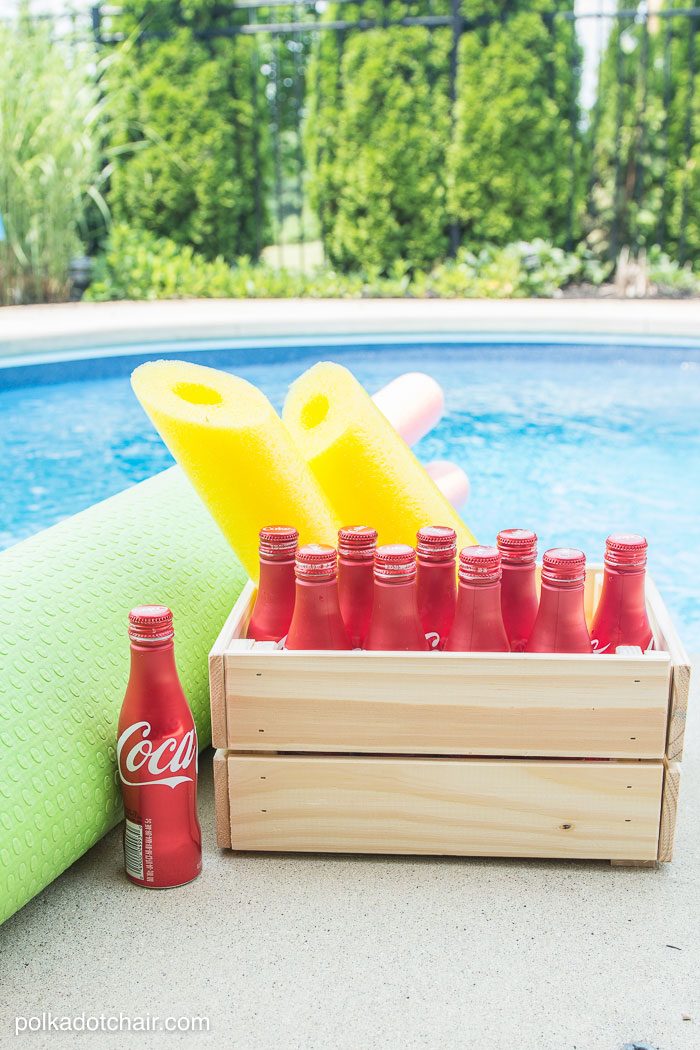 Other fun Outdoor Projects You May Like: