Today I've rounded up more than 30 of my favorite tote bag sewing patterns. Most of them are free patterns. I have also included a section of bag patterns that you can buy.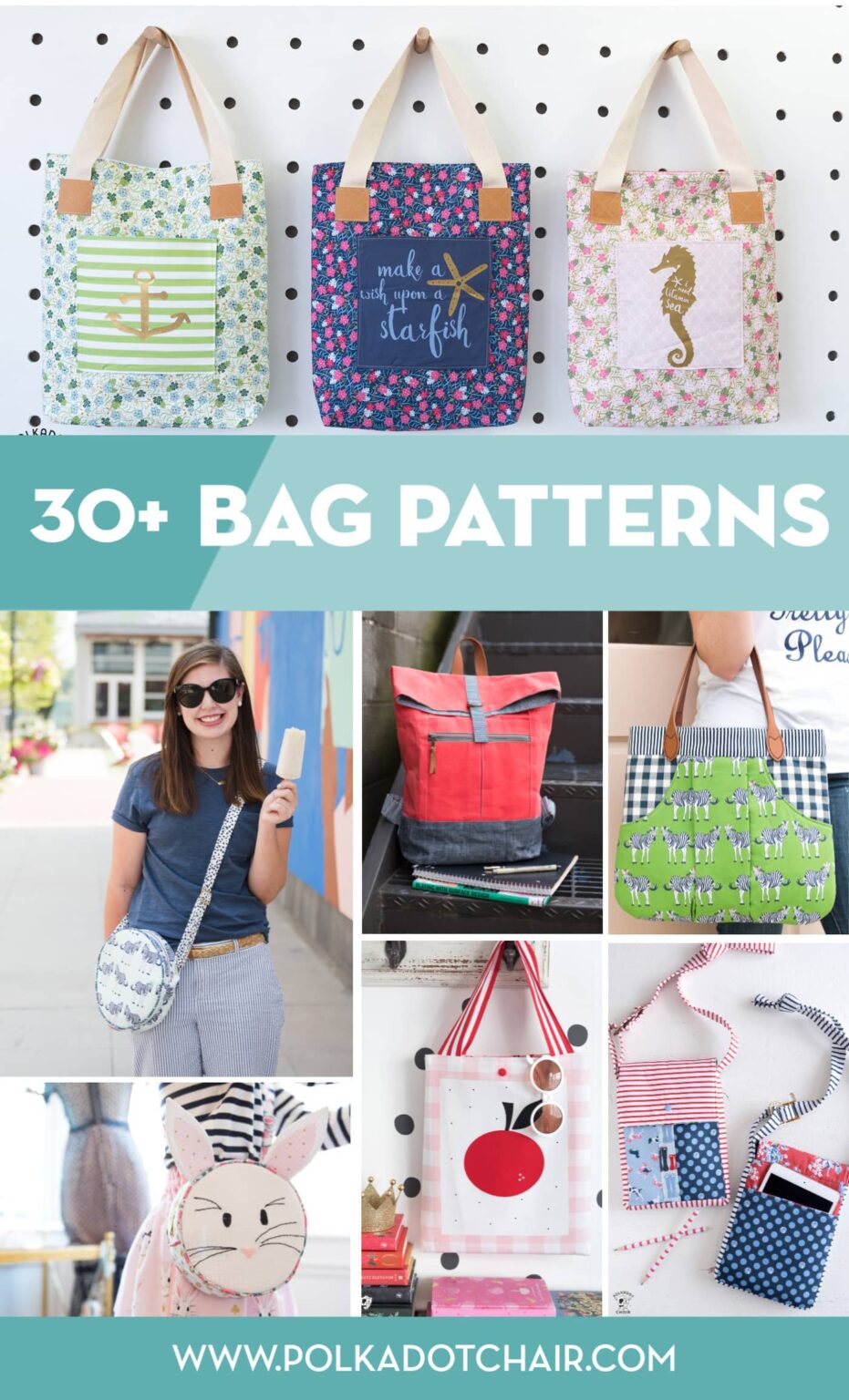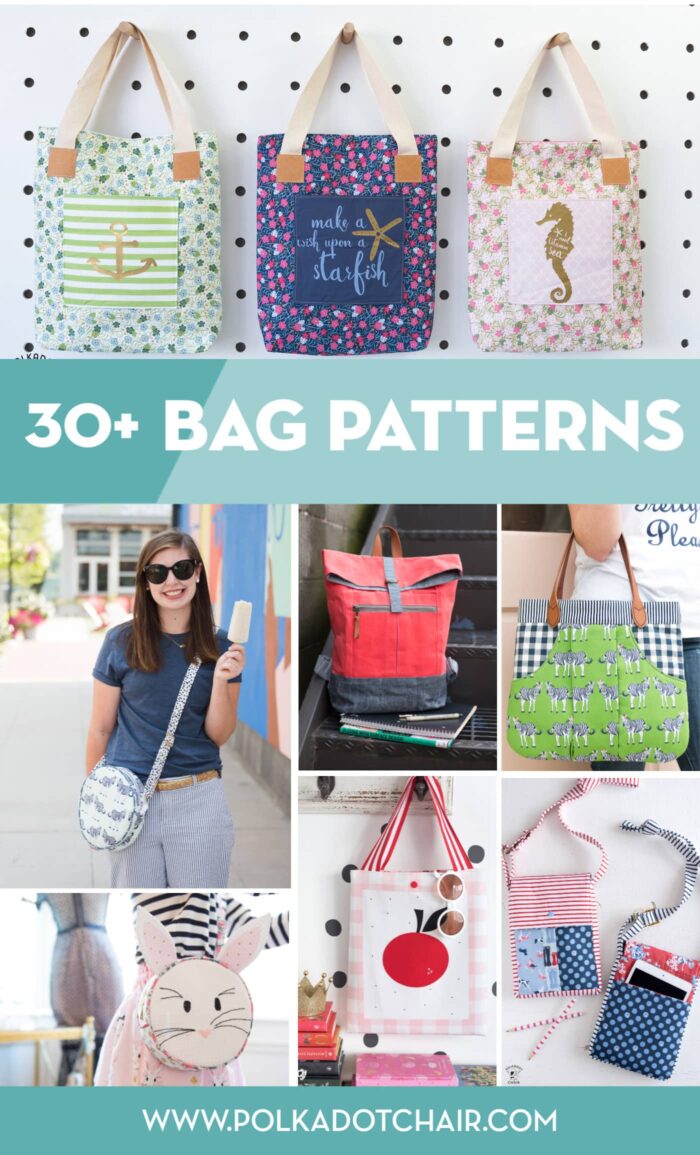 If you've been a long-time reader then you know that I love to make bags! I still remember the first bag I ever made. My twins were babies (so it was years ago). I remember struggling through those first steps to put the bag together. That overwhelming feeling that someone who is learning to sew sometimes gets.
Then all of a sudden a light bulb "clicked" on and I understood how to put the bag together. After that, it was all downhill from there.
If you've not ever made a bag before, I encourage you to give it a try! They are fun to make and are perfect as handmade gifts.
30+ Free Bag Sewing Patterns
We have well over 1200 projects and tutorials on our site. Here are a few of our most popular bag patterns and tutorials.
If you're new to Bag Making make sure you also check out
15 Must-Know Bag Making Tips & Tricks
Tips for Sewing with Laminate Fabrics