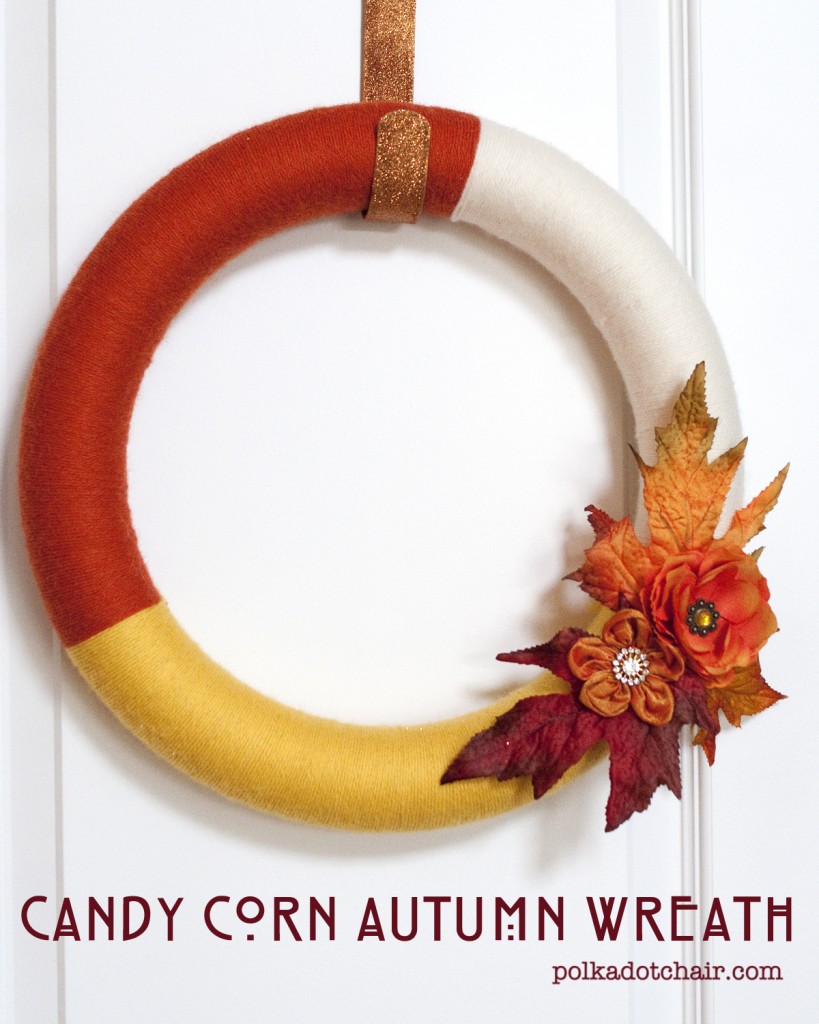 I finally gave in and jumped on then yarn wreath band wagon.  I've seen dozens of them online this year and could not get the idea out of my head to make one.
I've been trying to build up my Fall decor (stuff not related to Halloween), I don't like my house looking empty between Halloween and Christmas, Thanksgiving is too important of a holiday to forget about.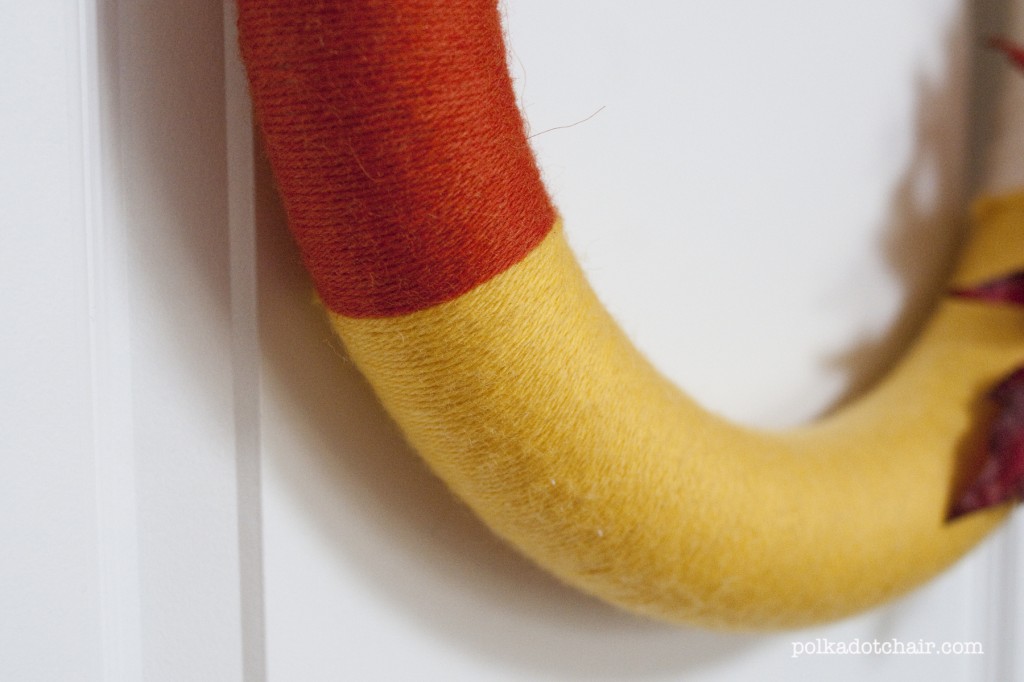 I came up with the idea of using 3 colors of yarn to mimic the look of candy corn.  It was really easy to make. If your not familiar with how to make one you pretty much just wrap yarn around a styrofoam wreath form.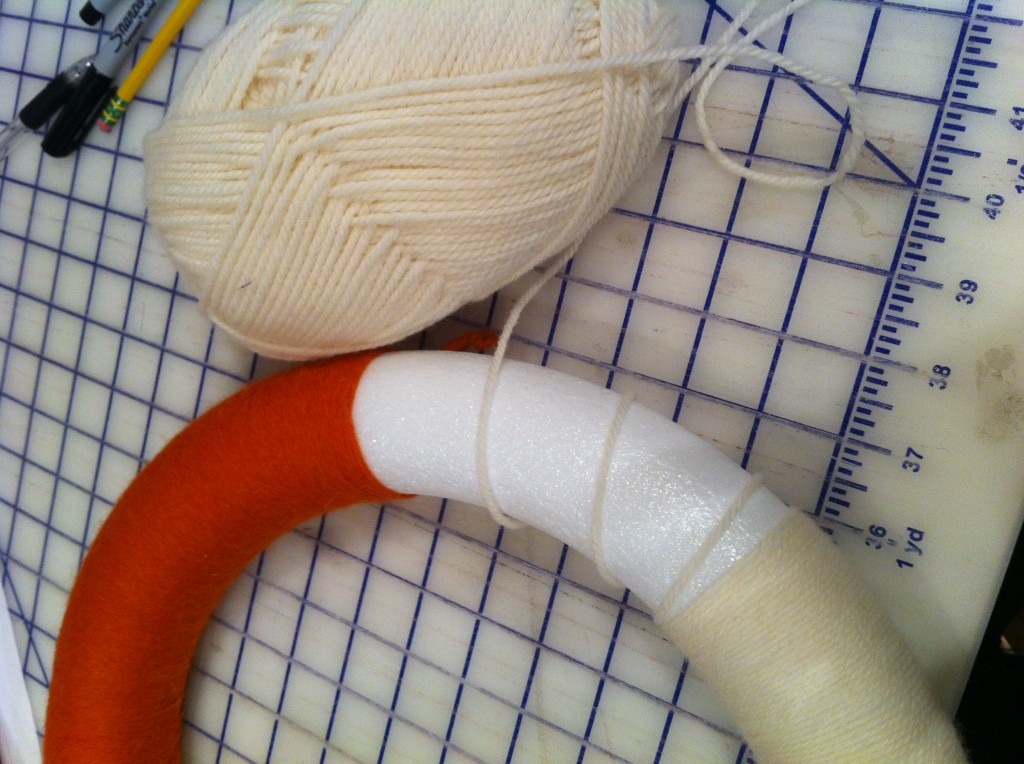 Just keep wrapping it around…. to finish off the ends all you do is tie the yarn in the back.  You don't need any glue or extra tools.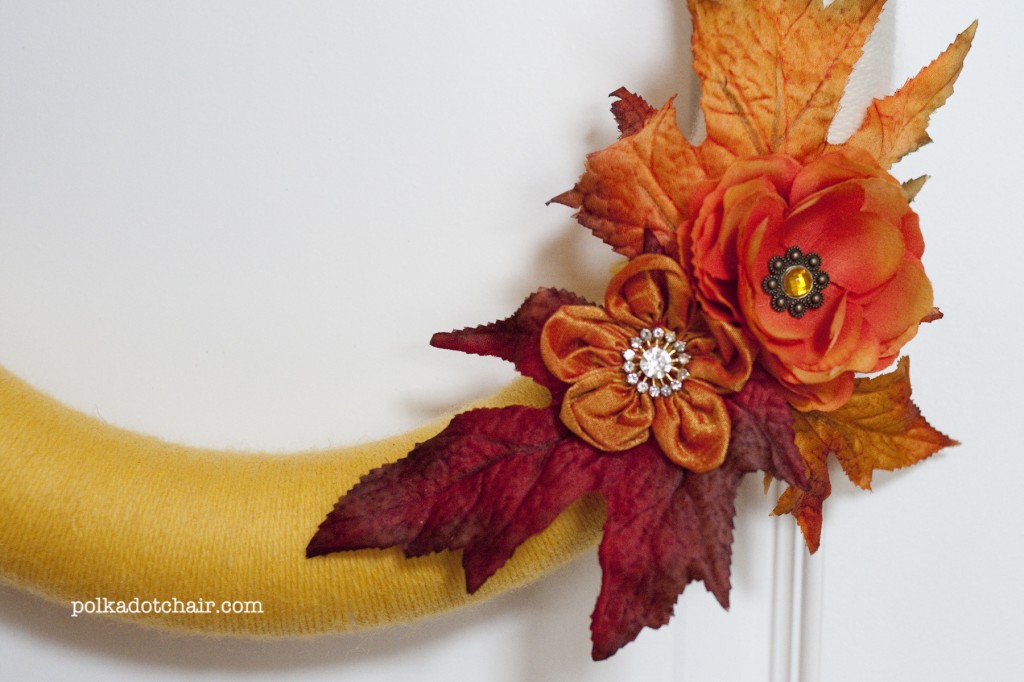 To decorate it I kept it simple.  I added a few leaves cut off of a garland I had and a couple of pre made flowers.  I just used stick pins to attach them to the wreath.
Connect with me: