As much as I love sharing fun DIY projects with you, I also love to share when I find a dinner recipe that is quick and delicious and that (BONUS) my family loves! This recipe for Cast Iron Skilled Roasted Potatoes is a crowd pleaser and sooo easy to make!  Save yourself some time in the kitchen, so you can spend more time doing other things!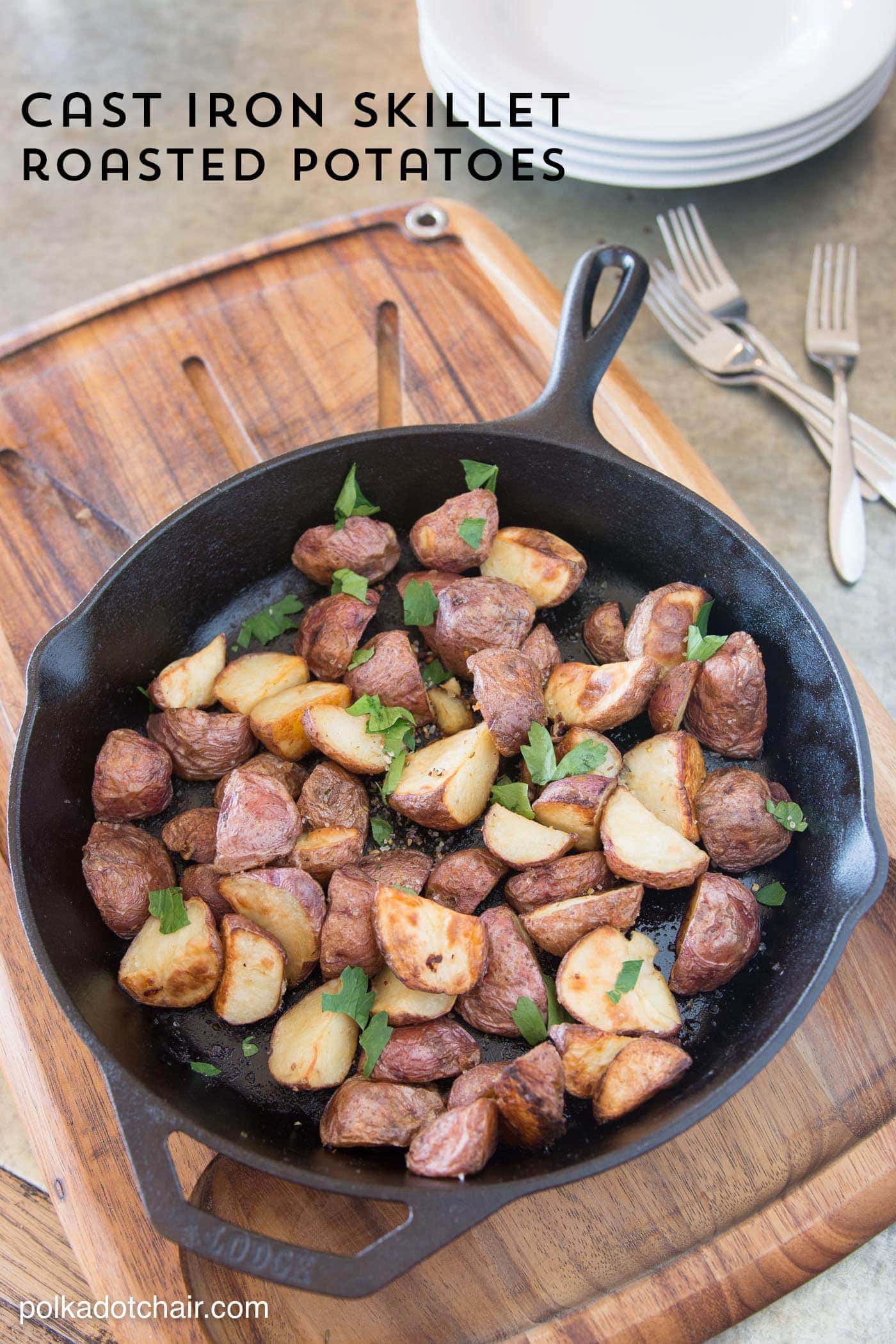 My husband LOVES to camp. My kids and I sometimes tease him that we think he likes buying camping supplies sometimes MORE than actually camping.  A few years ago he was on a cast iron/dutch oven cooking kick. I quite enjoyed it because as he experimented with new recipes, he also made dinner!  One of our favorite recipes that he "invented" was this Dutch Oven S'Mores Cake.   I love to cook and bake, but I do not love the daily grind of making sure that everyone is fed, so a break from cooking dinner is always an enjoyable one.
Several months ago I started "eye"ing his cast iron cookware collection.  I had always assumed it was hard to care for and had steered away from cooking with it, but as I watched him cook with it (and clean it up quickly), I decided to give it a try.  I have to say now that THAT cast iron pan is one of the most used pans in our kitchen (I totally stole it from him *wink*). It's this one from Amazon if you're wondering.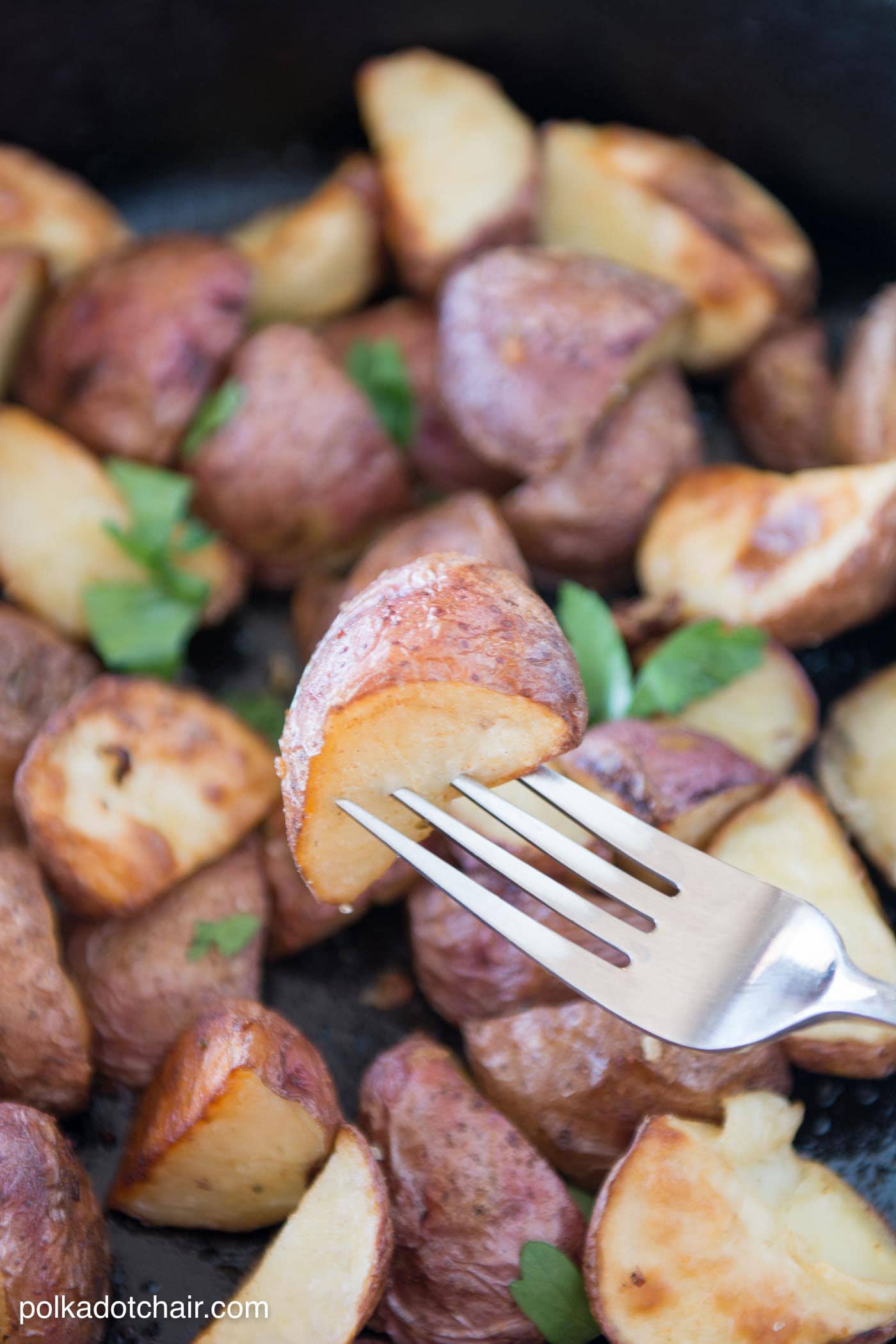 One of my favorite dishes to make in the pan are Skillet Roasted Potatoes.  I love them because they are delicious and the oven does all the work. Just chop, season and roast. You won't get that kind of "crust" on the potatoes on just a cookie sheet, the cast iron is what gives them that great texture.
These potatoes make a great side dish for a grilled meat, I also like to serve them with roast beef or chicken that I cook in the crock pot.
Cast iron cookware does have a specific way that it needs to be cared for. But it's not hard to do, if there is enough interest I'll share our best tips for caring for our cast iron in another post.  To summarize, season before cooking, don't EVER use soap, and heat pan and seal with oil after each use.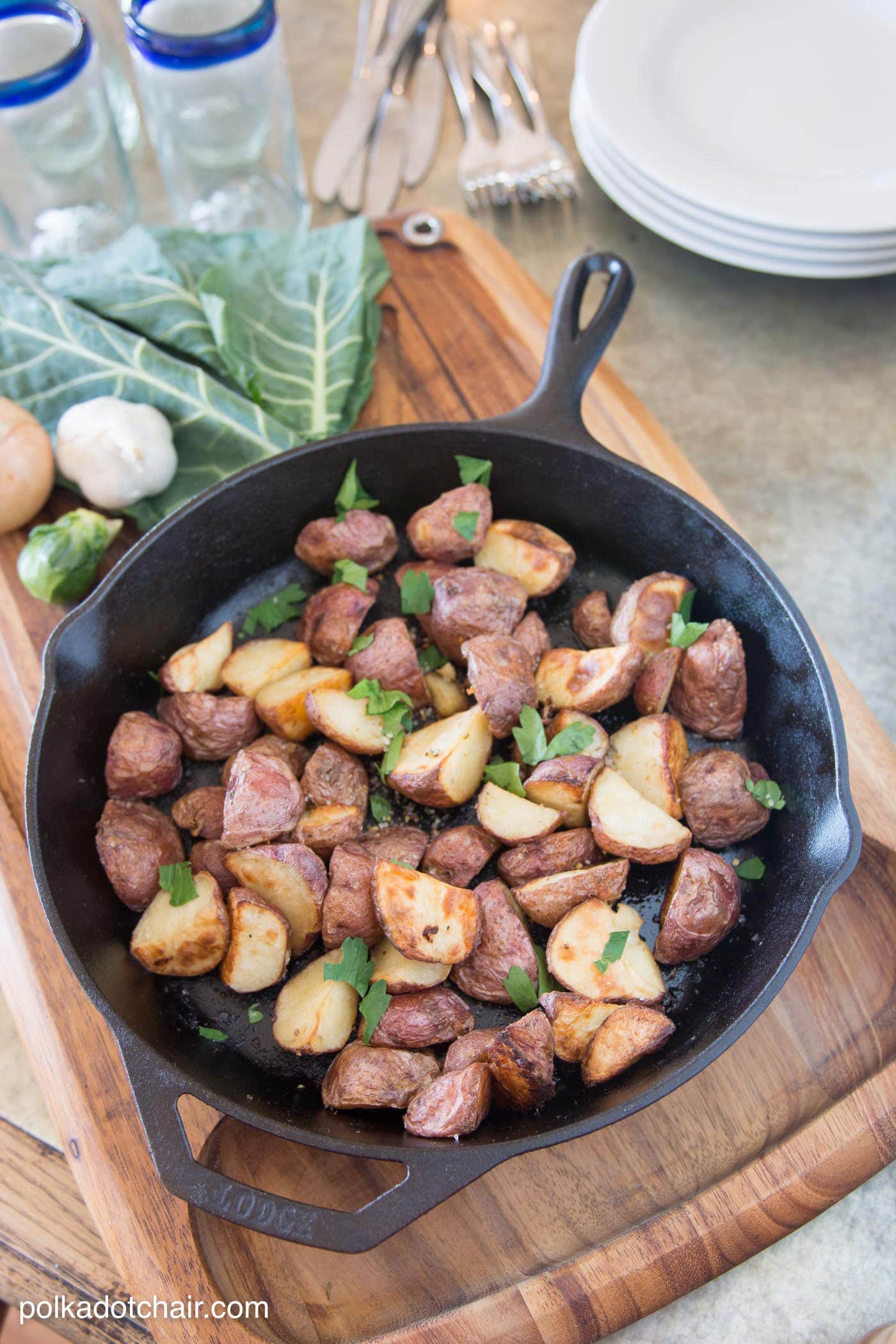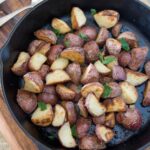 Cast Iron Skillet Roasted Potatoes Recipe
Ingredients
1 - 2

lbs

of Potatoes

can be new potatoes, red potatoes or fingerling

Olive Oil

Kosher Salt

Pepper

Paprika

can also use a special seasoning such as Emrils, or Old Bay if cooking seafood

Fresh Parsley
Instructions
Pre Heat Oven to 450

Wash and thoroughly dry the potatoes. Cut them into bite sized pieces and place them in a large bowl. Drizzle olive oil over the potatoes until they are well coated. Do not over do this step, you don't want too much oil. Sprinkle with about 1-2 t of Kosher Salt, adjust the amount of salt to your taste level. Sprinkle with pepper and add about 1 t of paprika (or other seasoning). Using a large spoon stir the potatoes until they are completely coated in the oil and seasonings.

Place in the oven and roast for 20-35 minutes. Check every 10 minutes. Stir only once, after 15 minutes. You want the potatoes cooked through and crispy, but not burned. The oven times will vary depending on your type of potato and the size you cut them.

Wash and chop the parsley.

Remove from oven, sprinkle with fresh parsley and enjoy!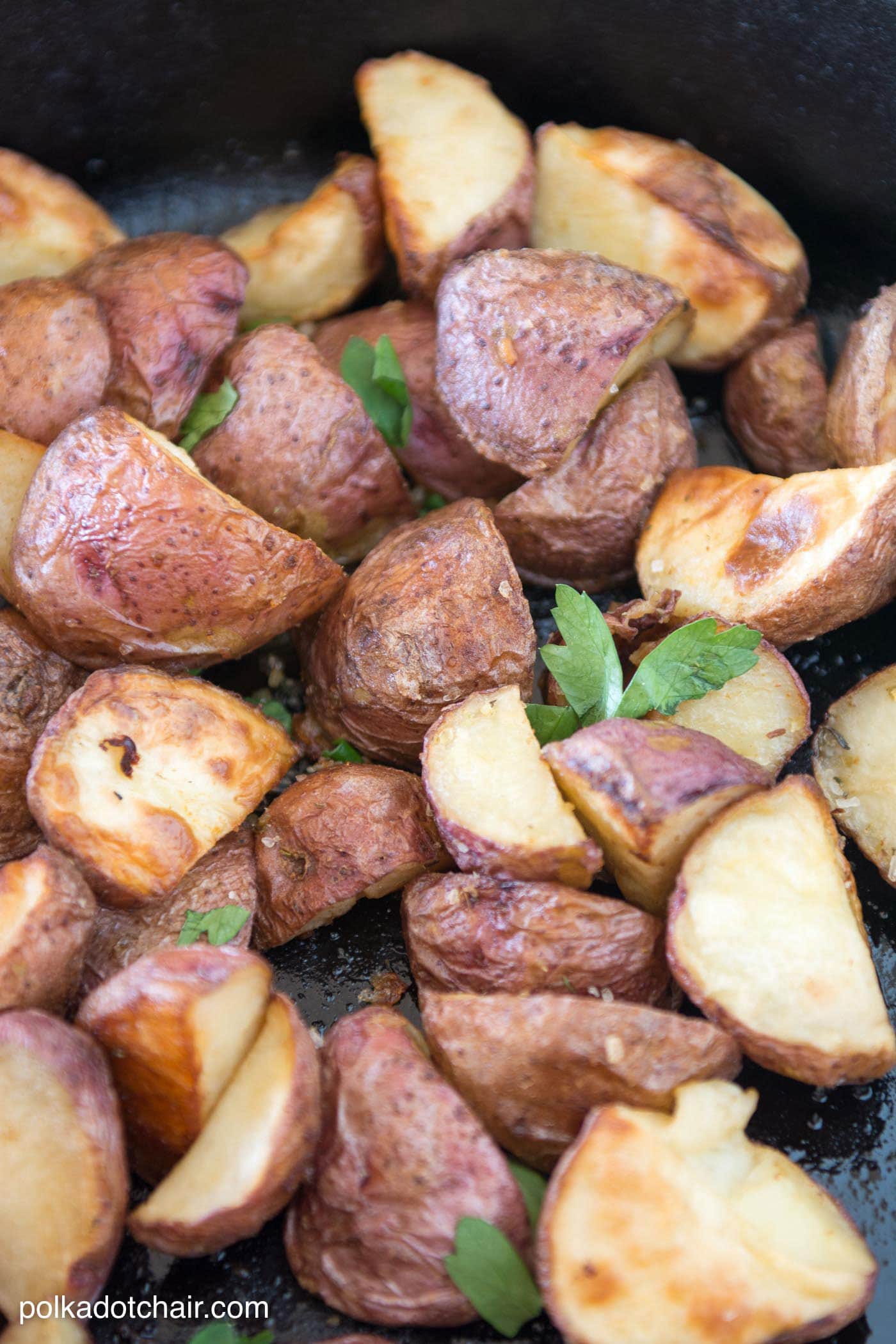 Print Friendly
5