Meet Chloe & Friends, my collection of fabric with Riley Blake Designs! Chloe & Friends fabric is a colorful, fresh cat fabric collection inspired by Paris!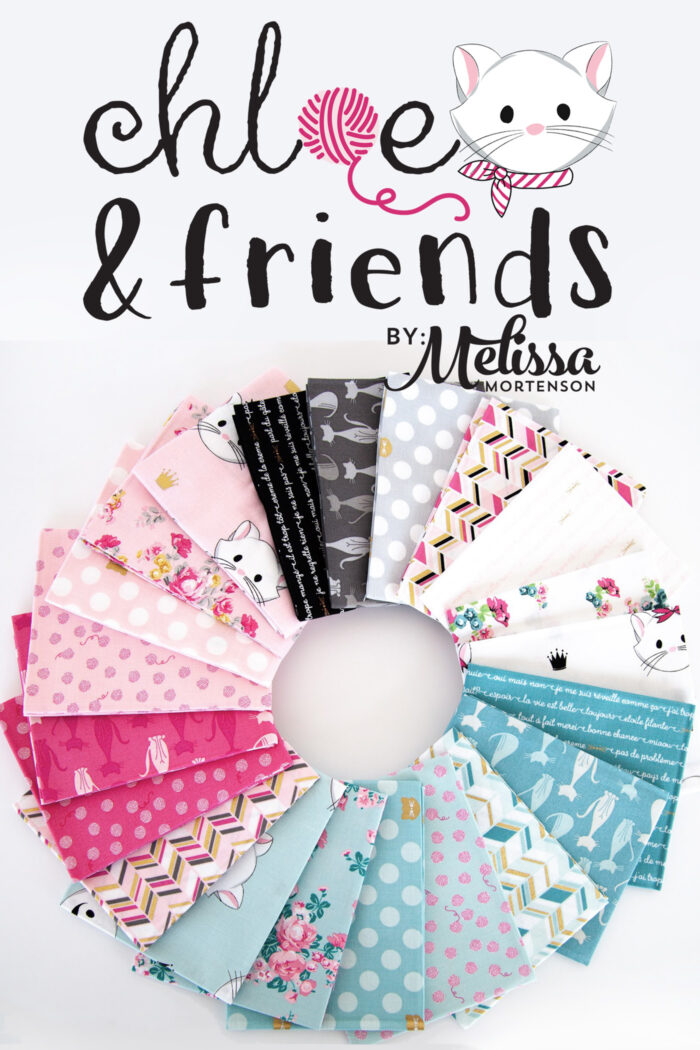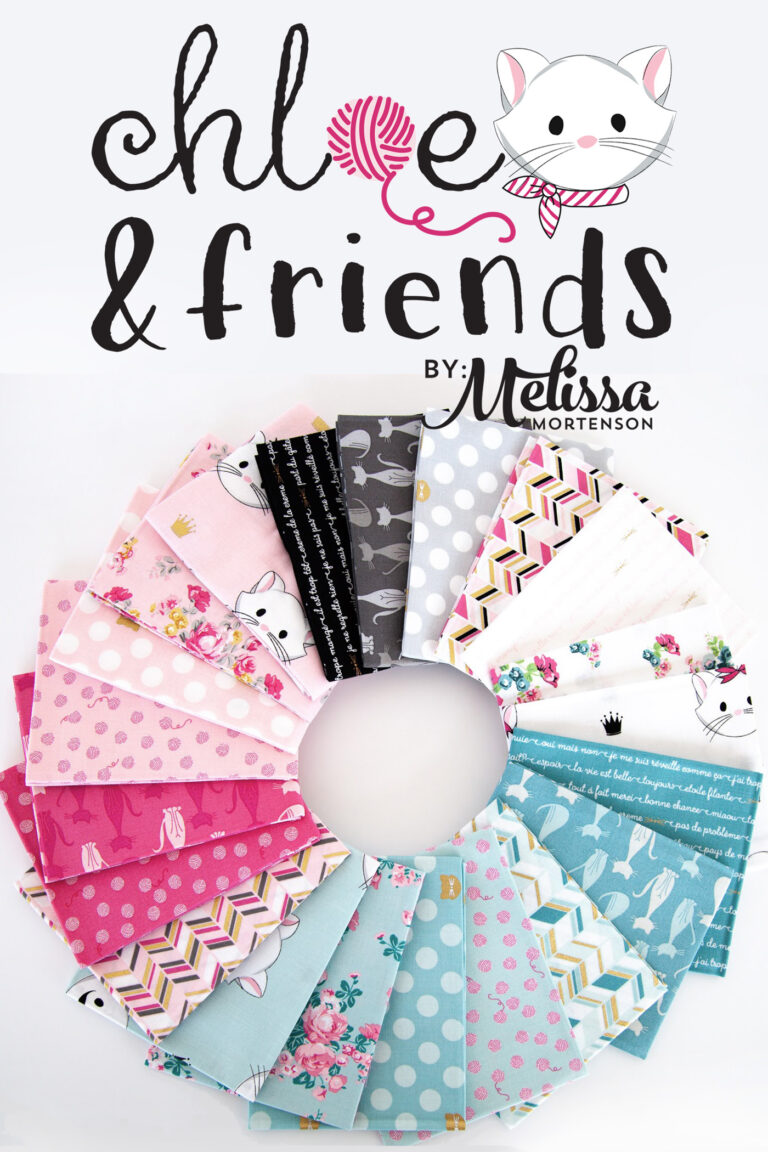 Table of Contents
The Inspiration Behind the Collection
When my oldest daughter was younger, she loved quite a few things. Among them were the Madeline storybooks, the Aristocats movie, and cats. I loved all of those things, except that cats.
Somehow though, we ended up with a black and white fluffy cat named Chloe. I grew to love her, and she remained a member of our family for many years. The old saying "time flies" is oh so true, and I find myself thinking back to those days when she was small often. Recently I was reminded of our cat Chloe, and the idea for Chloe & Friends was born.
The Prints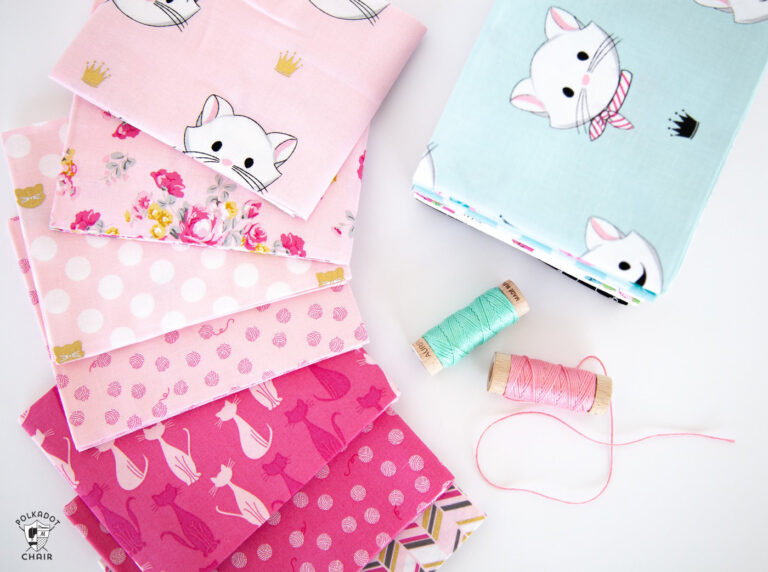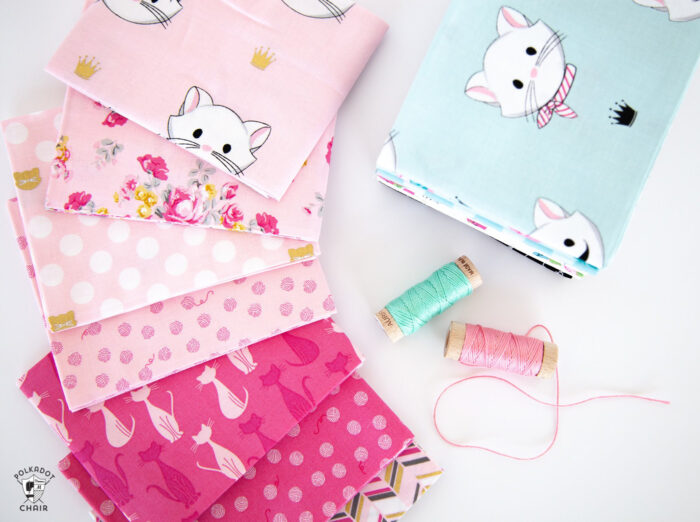 The collection features 7 different prints in 3 colorways.
Chloe Portraits
Ball of Yarn
Cat Silhouette's
Text Print
Cat A Dot Print
French Inspired Floral
Wonky Herringbone Print
The collection features a color pallete of pinks, aqua, black & white and is isnpired by French textilees.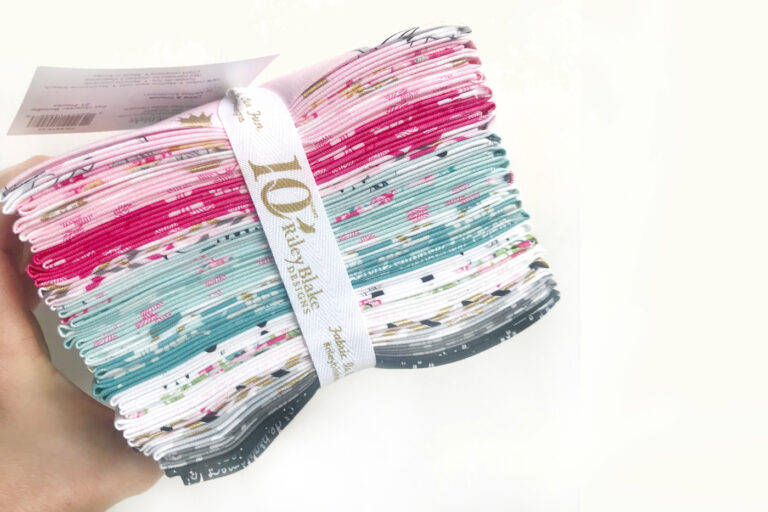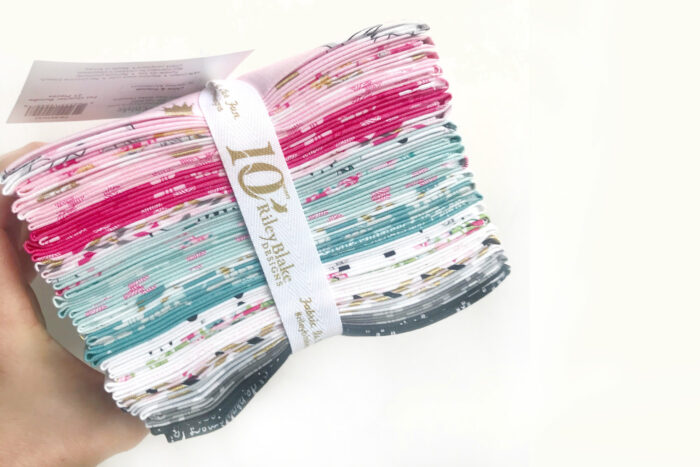 Projects Made with Chloe & Friends Fabric