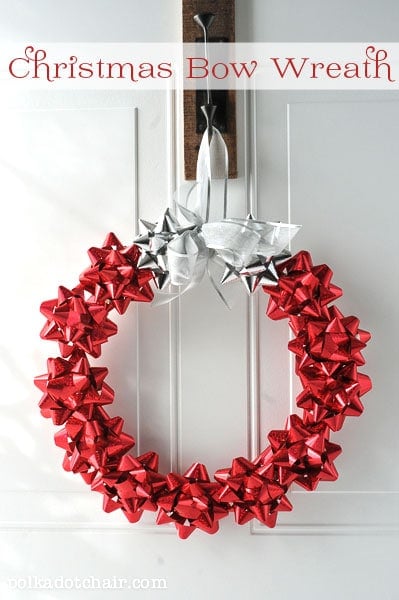 Today I'm going to share with you how to make this simple and very inexpensive Christmas Bow Wreath.  You can customize it as you like in any size or color of bows, and you can easily make it in an afternoon!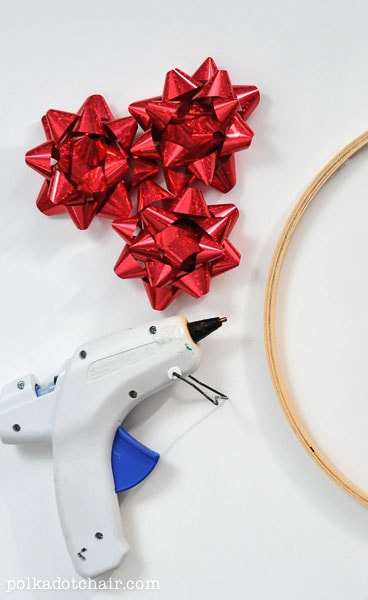 All you need is some store bought Christmas bows (I got mine in a big sack at Target), a hot glue gun and an embroidery hoop (mine is 16").  I also used a bit of silver ribbon to make a bow and a wreath hanger to the top.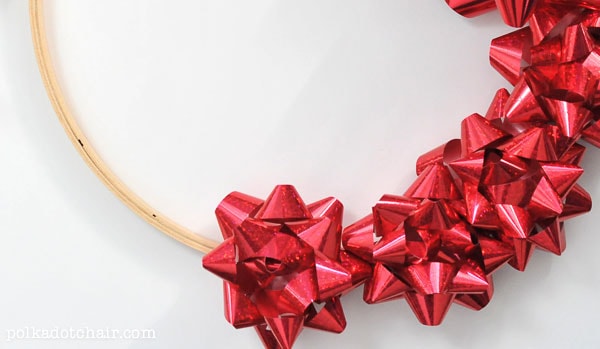 Simply hot glue your bows to your embroidery hoop using your glue gun.  Try to space them evenly and leave a small space to fit your ribbon to hang the wreath.
That's it you're done!
Connect with me: