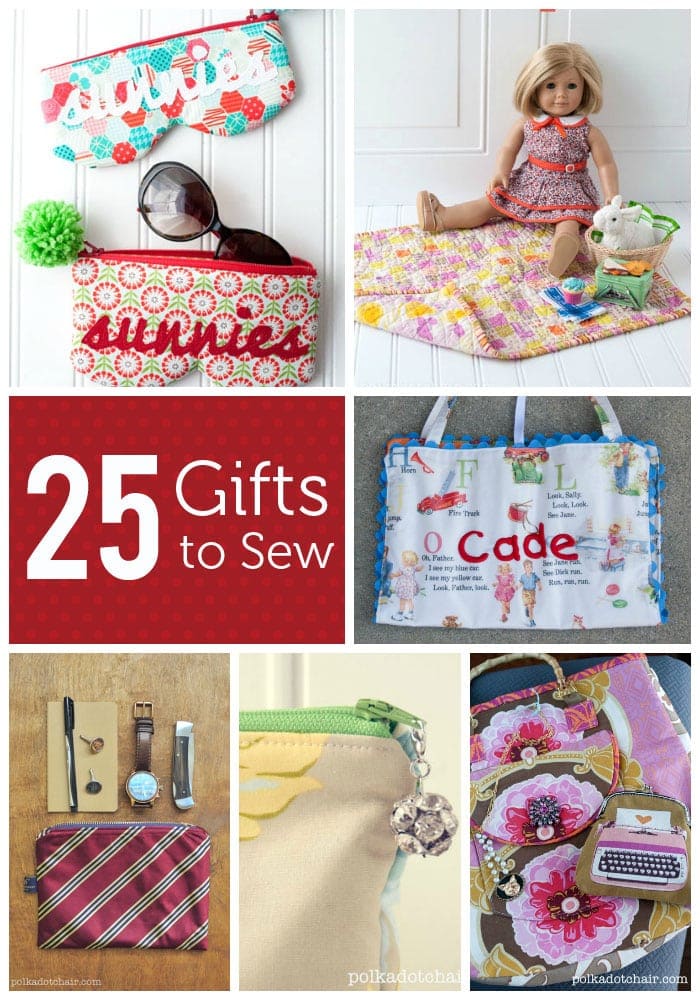 Yes! You do still have time to sew up a few gifts before Christmas. To help you out here are 25 Gifts to Sew, none of them take more than an afternoon! So sew away!
7. Leather Card Holders @ Calia Made
8. Monogrammed Zipper Bags @ Lia Griffith
9. Gingerbread Snow Globes @ We All Sew
10. Flats Bag (for fabric paper dolls) on Angela Yosten
11. Retro Travel Bag
14. Ruby Lou Bag ( a great purse for a little girl)
16. Photo Quilt
17. Mini Coloring Tote @ LBG Studio
18. Knotted Zipper Pouch Tutorial @ See Kate Sew
19. Mismatched Sock Snake @ Grosgrain Fabulous
20. Liberty Coin Purses @ the Purl Bee
21. Leather Kids Pouches @ A Beautiful Mess
22. Take and Play Car Carrier Tutorial @ Sisters What
23. Fabric Berry Basket @ Noodlehead
24. Fat Quarter Fabric Trays @ UCreate
25. Camera Lens Cozy @ Melly Sews
And if you're not in the mood to sew (or like me you've run out of time) here are a few suggestions of things to buy!

Print Friendly