This post is part of a series of posts sponsored by Craftsy. Watch for fun information and deals pop up here over the next few months about some online sewing classes-don't worry, all opinions are, and will always be, 100% mine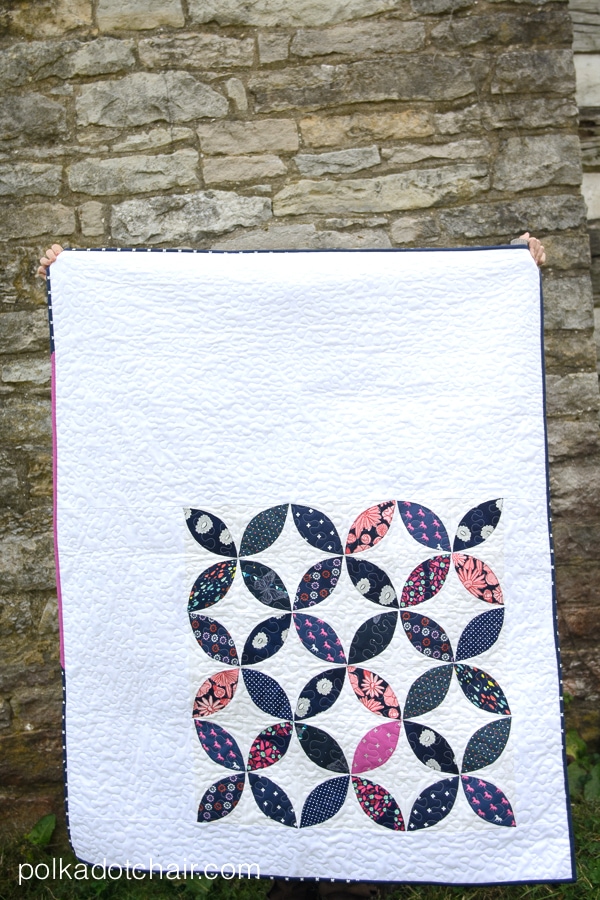 You may recall that I've been slowly working my way through several online Craftsy classes this Fall as a part of a partnership with them. I've just completed another class and the timing of this one turned out to be spot on.
I started the Inspired Modern Quilts class before I left for Quilt Market, but then had to put it aside in order to sew samples of my new fabric for a booth at Market. When I got home from Market I was mentally spent but feeling incredibly inspired all at the same time (such a strange combination of emotions, exhausted and inspired).
I was happy to pick the class back up and finish it because I was in no frame of mind to try to think of a "new" project at the moment. It felt nice to sit back and sew something that was already figured out. No math, tutorial writing or choices for me to make other than fabric selection.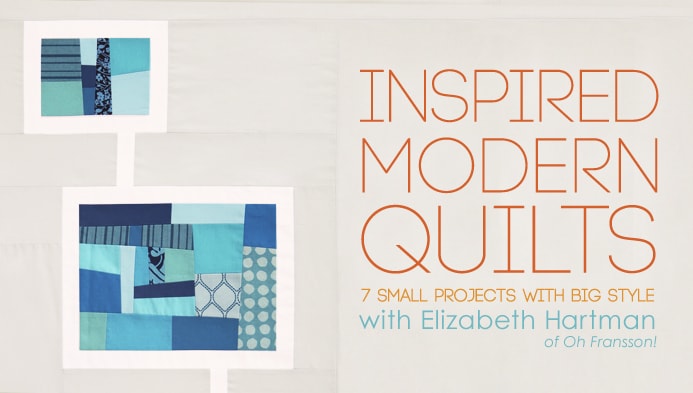 The class I took was Inspired Modern Quilts and is taught by Elizabeth Hartman of Oh Frannson! I actually had the chance to sit and talk to Elizabeth at Quilt Market for a while, which made finishing up the class even more fun, having met and talked with her in person.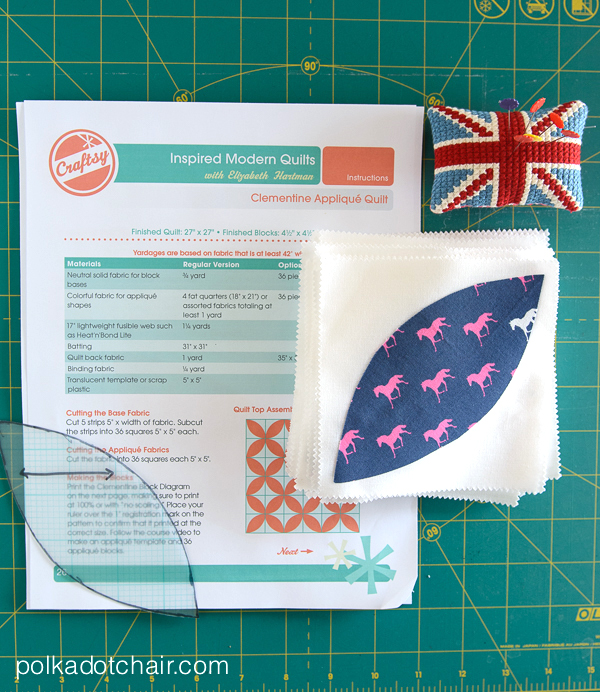 In the class, Elizabeth teaches you how to make 7 modern quilts. In addition to those projects, she also talks about what makes up a modern quilt, which I found refreshing as I wasn't really sure where the line between traditional and modern quilting was. I thought I was a modern quilter, but now I'm thinking I'm not.. maybe I'd call myself fresh traditional? I don't know… "likes to work with big shapes and bright colors" doesn't seem to be a good definition for a quilter. *wink* Anyway, it doesn't matter, I just thought it was nice that she covered it in the class.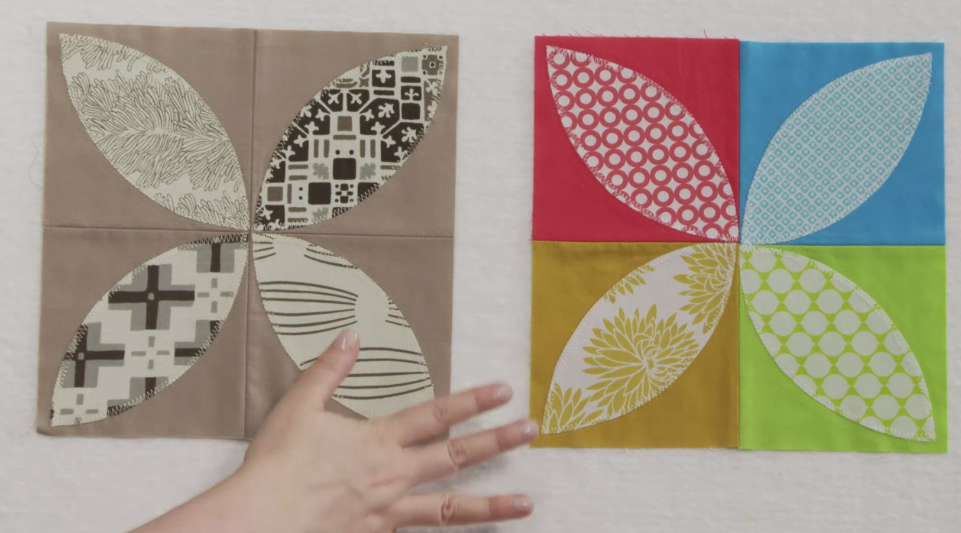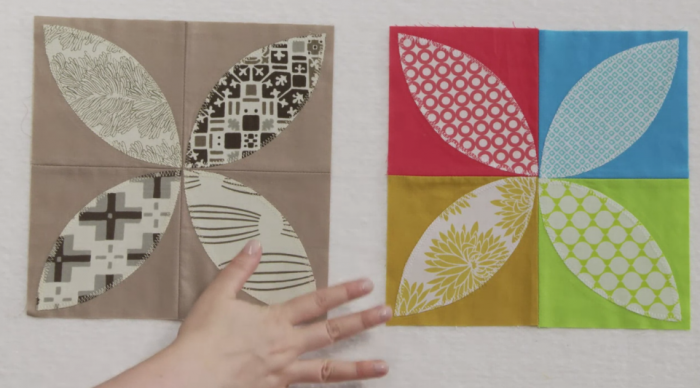 Before she jumps into the projects Elizabeth has a great introduction chapter for the class that covers a lot of the questions that people may have when making the quilts including showing you how to construct a design wall and a pressing board. This along with the detail that she goes into when explaining how to make the quilts make this a great class for a beginning quilter.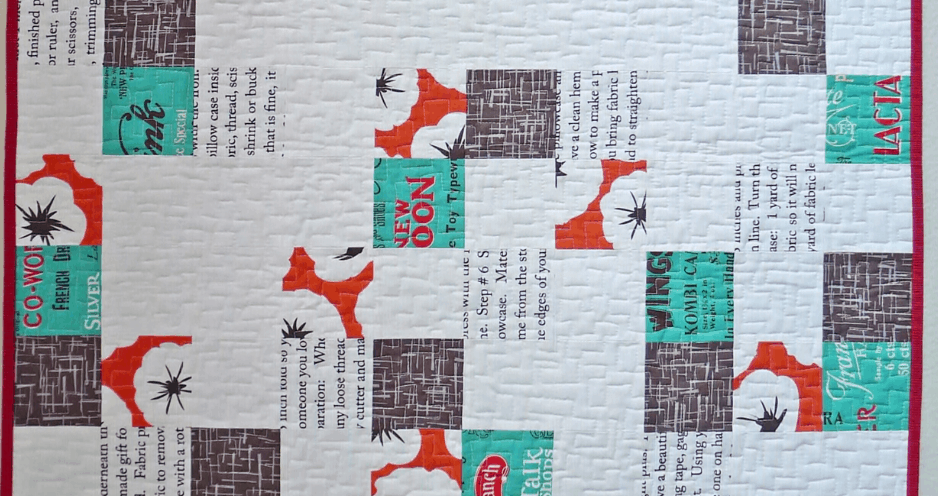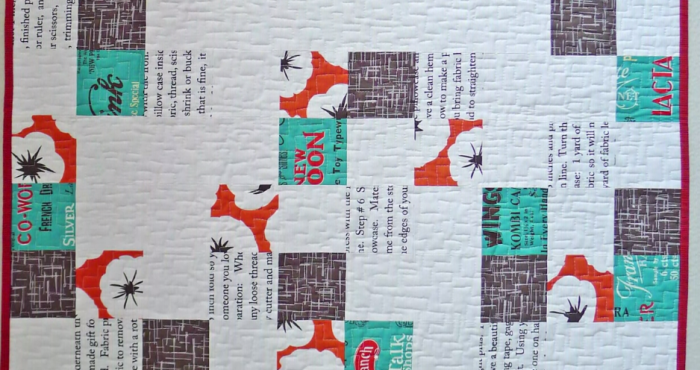 After seeing all of the projects in the class I decided that I really really wanted to make one of the Clementine Applique quilts. I've been totally smitten with Navy and White lately and decided to use that as a jumping off point for my quilt.
I went through my stash and ended up using mostly scraps (this project is perfect for them). All of the fabrics I chose were navy and had a "warm" secondary color like pink or red.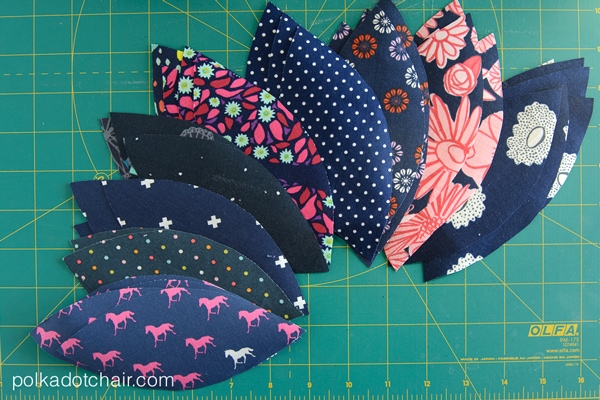 I spent most of last week slowly cutting out the applique shapes for the quilt and working on my applique stitches. By the weekend I was ready to piece the quilt together and quilt it.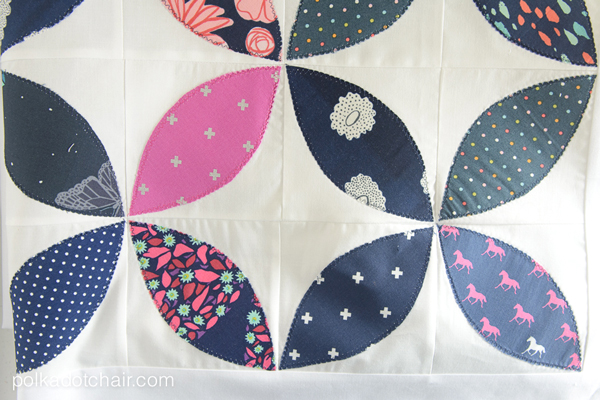 I wasn't sure how to go about quilting the top, I didn't know if I wanted to highlight the applique shapes with custom quilting or just quilt in straight lines. In the Craftsy platform, there is a Q&A section, so I thought I'd just ask Elizabeth how she quilted hers. She answered within a day and let me know that she did an overall meandering quilt pattern on her quilt. I really like how hers turned out and decided to go that route and stitched an overall meander into the quilt. This was also a great excuse to keep practicing my free motion quilting skills.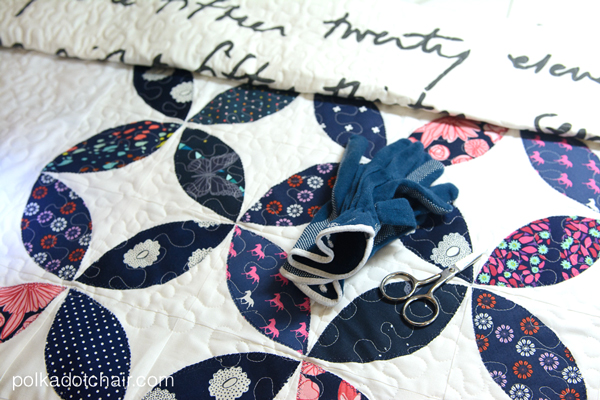 I think I'd have to say that this is my favorite of all of the classes so far. All of the quilt patterns presented in class were new to me and were small enough projects to tackle in a weekend.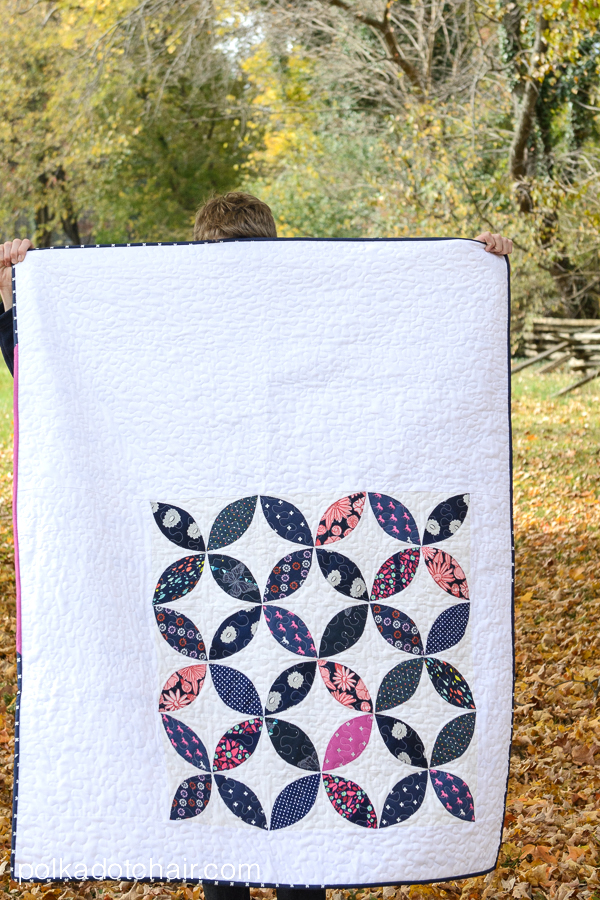 I think I'm going to go back and make a couple of more of the patterns in a smaller size to start a "mini's" wall in my sewing room. There is a really cool crosses quilt featured in the class that I think would be really fun in red and whites to have in my house for Christmas.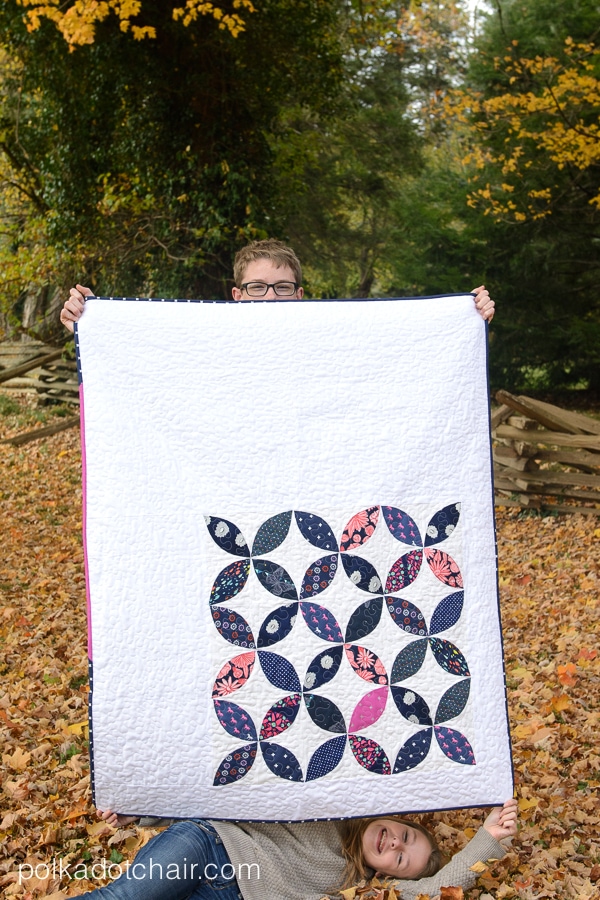 My helpers, "Mom if I lay here do you think they can still see me in the photo??"
It was really really windy…