Today for Finish It Friday, I have a quilt to share that I've been working on for quite a while! This quilt is a fresh take on a granny square quilt pattern made using Sparkler fabrics.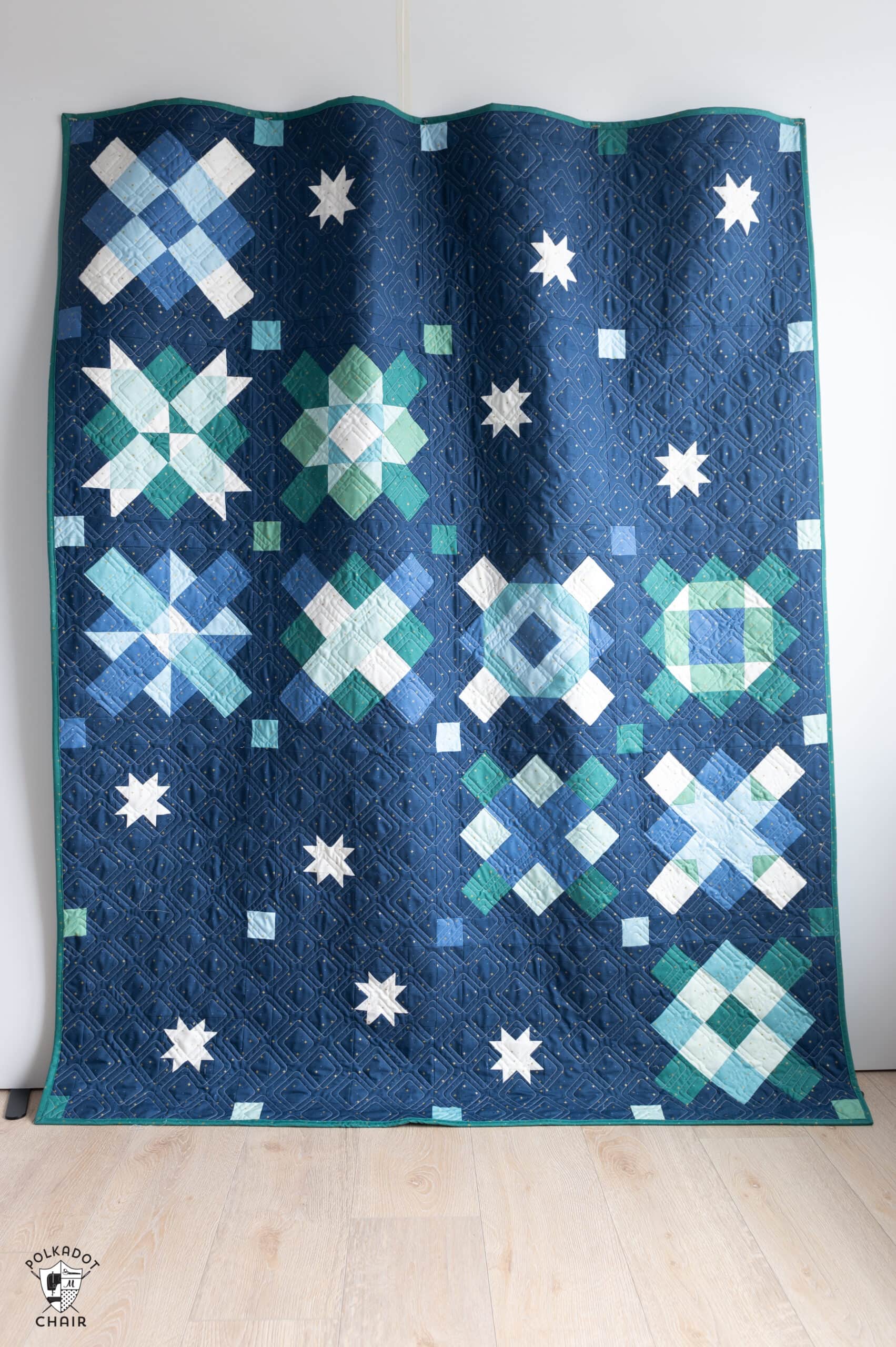 Every year I host a quilt along here on the Polka Dot Chair. It started out years ago very informally. Then has evolved from there. Each year I pick a theme for the quilt, I try to make the theme fit some of my personal goals for the year.
Table of Contents
Previous Years Block of the Month Quilt Alongs
The quilt in this project is from my Sparkle More quilt along. I named it that because after a challenging few years for everyone, I felt like we all needed a bit more "sparkle" in our lives!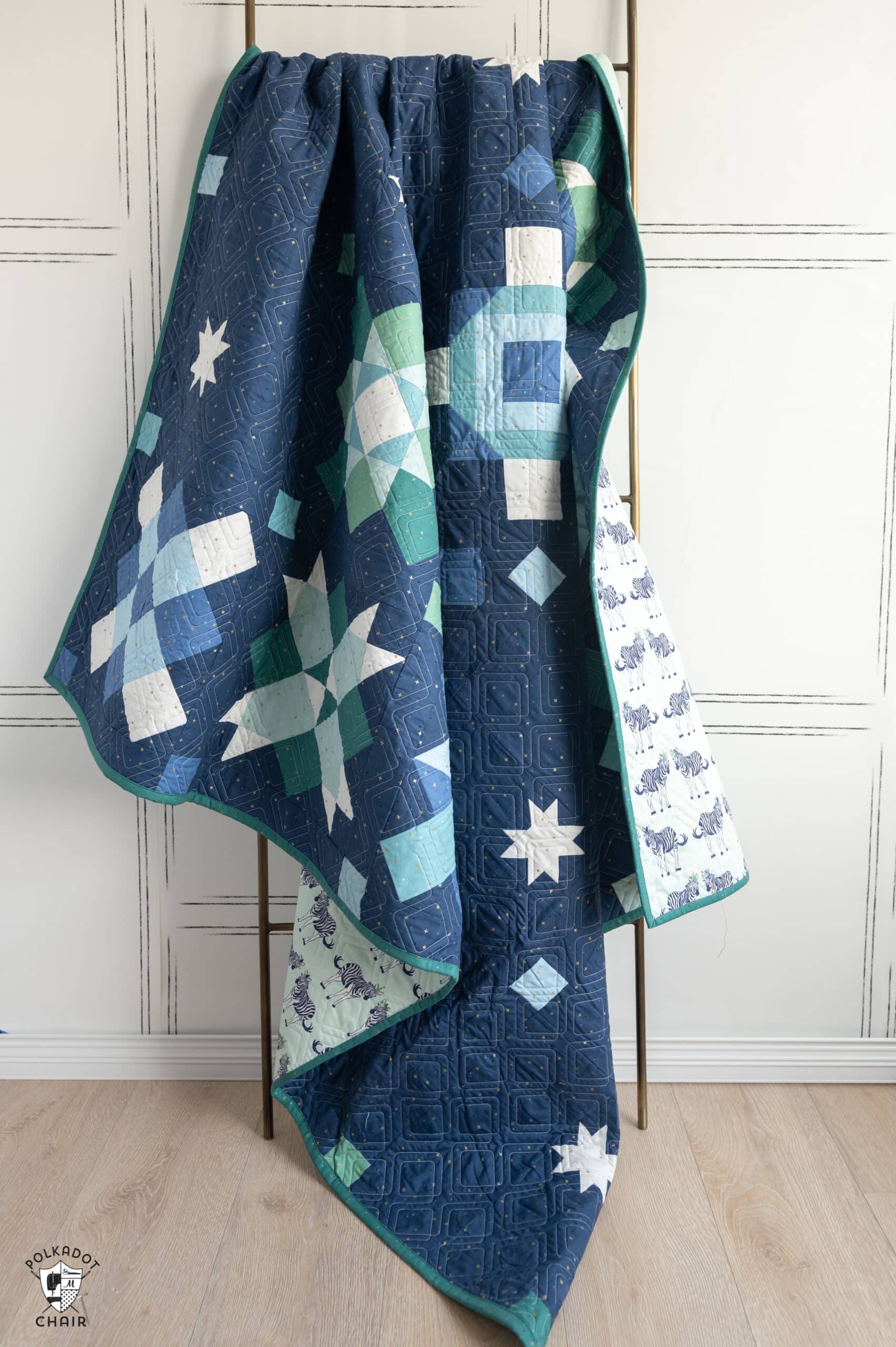 One of the things I love the most about this quilt program is that I get to make the quilt with you! Most of the quilt patterns I release, I've sewn months beforehand and am not able to share much of my progress with all of you (they are usually top-secret projects LOL!).
The block of the month projects for me helps me feel more connected with you since we are all sewing this quilt for the first time!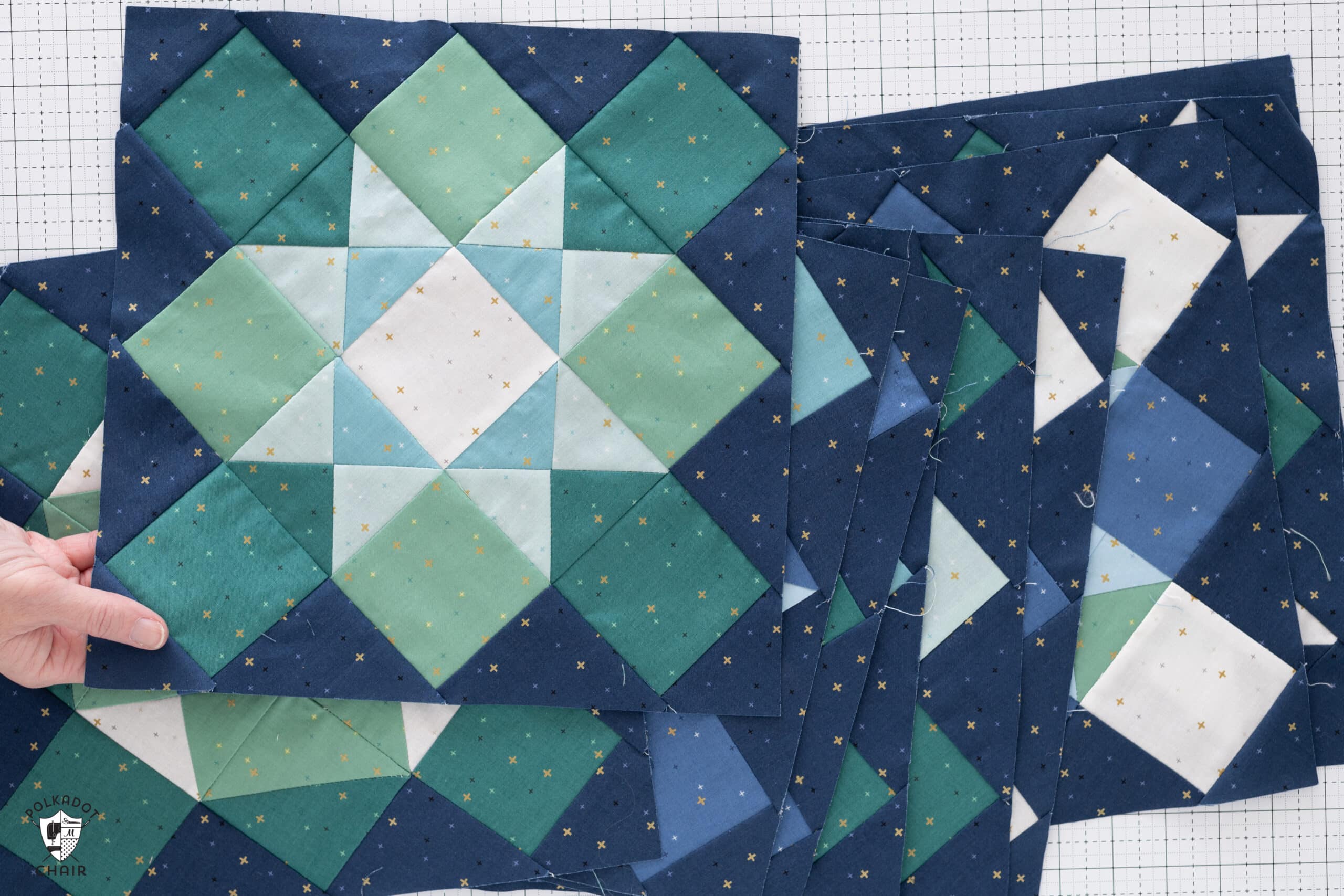 Each month, I plan the blocks, make test samples then email the patterns to everyone. I love watching the project slowly come together as the year progresses.
How to Get the Pattern
You can find the quilt pattern in our shop now available as a standalone pattern!
The Sparkle More Quilt
The Sparkle More quilt pattern is a modern take on a Granny Square quilt pattern. Instead of all squares in a specific color repeat, I've added half-square triangles and quarter-square triangles in new color configurations.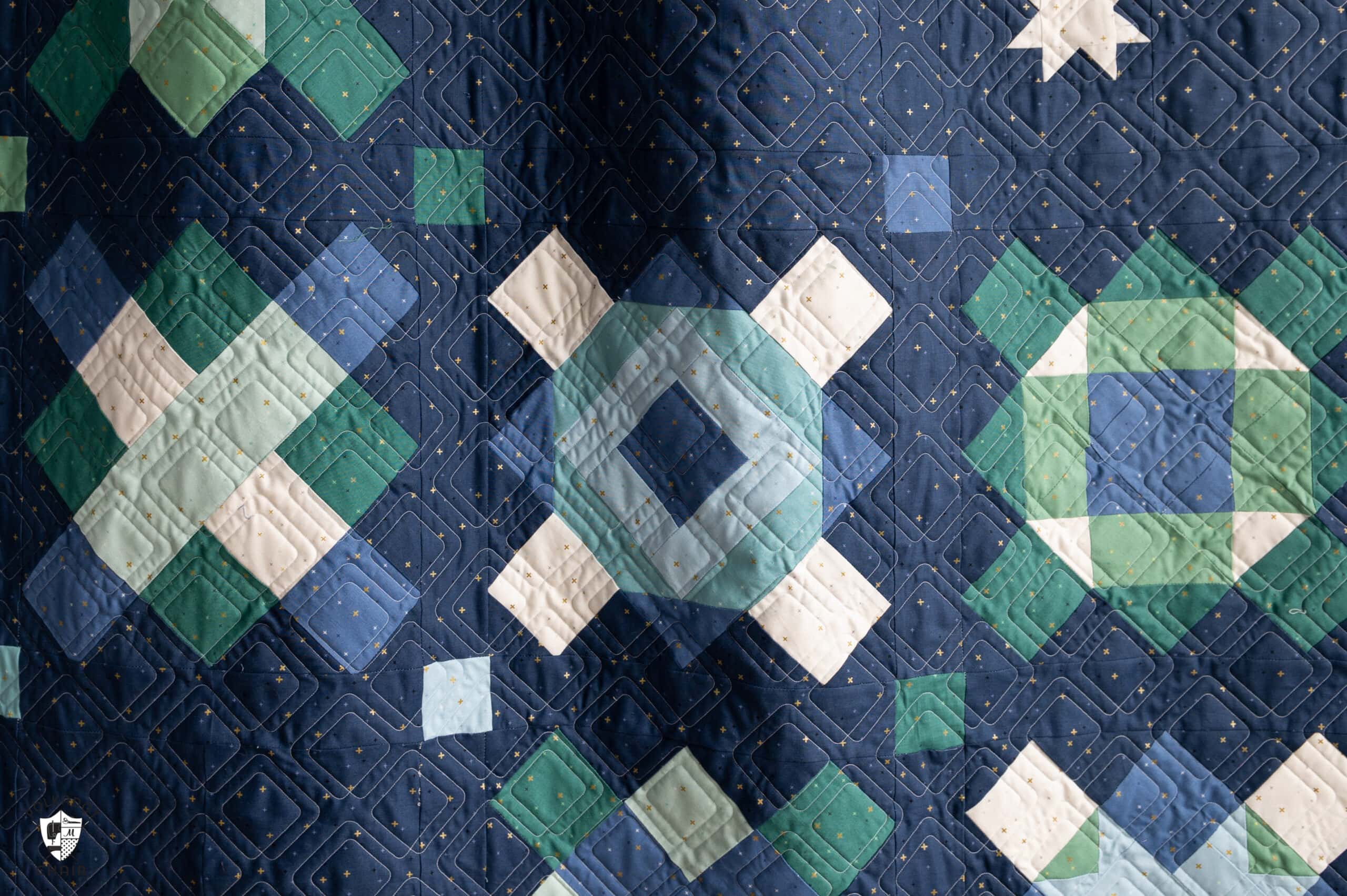 The quilt features a sprinkling of Sawtooth star quilt blocks as alternate blocks in the fished design. They are rotated to give the quilt a bit of motion and interest.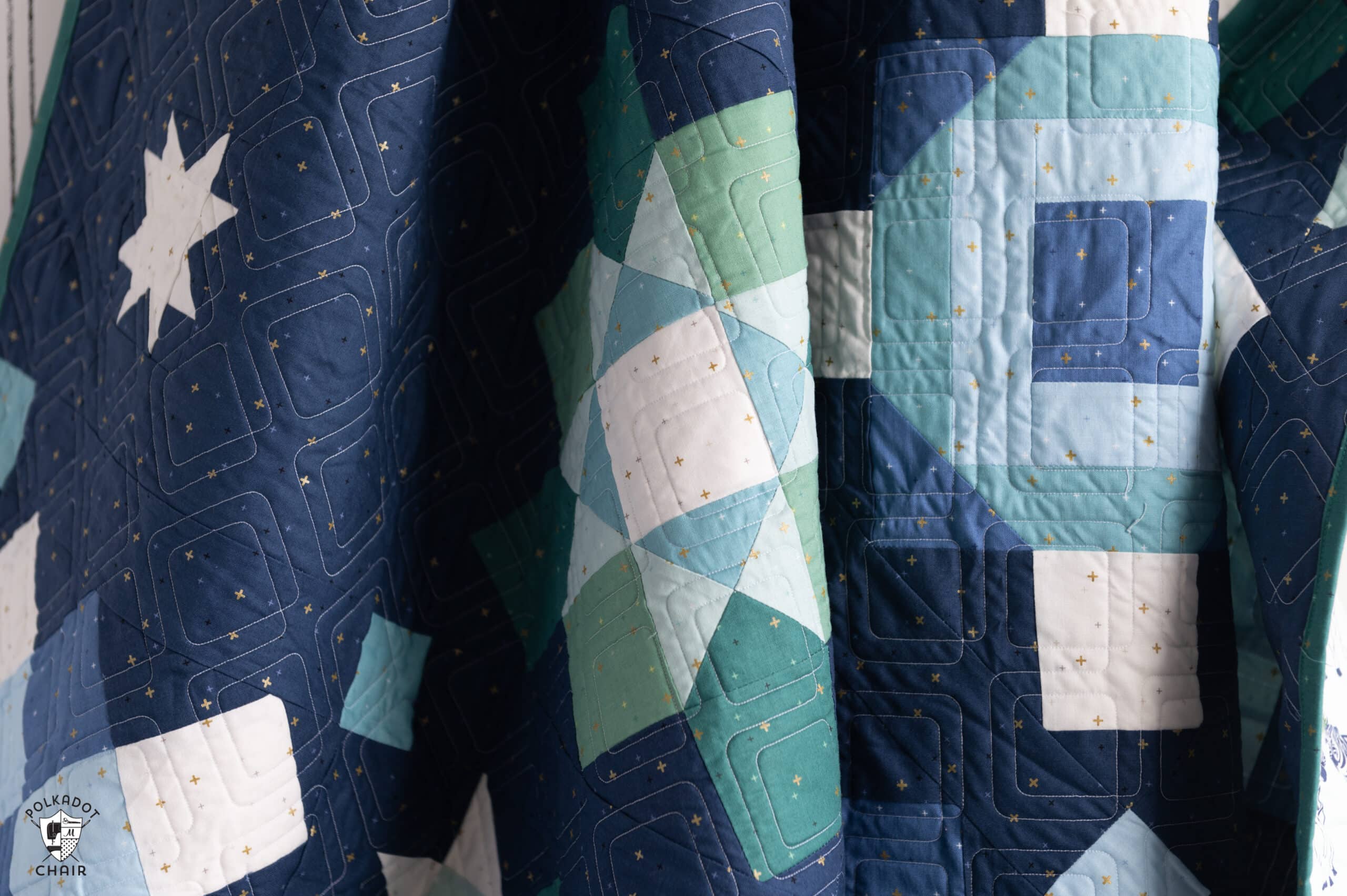 Finishing Process
After I finished creating all of my blocks, they ended up on my dreaded WIP (work in progress) pile. They sat there for a while as other projects took priority.
Riley Blake contacted me to ask if I had a quilt made with Sparkler fabrics for their booth at QuiltCon. Thankfully I had one that was almost done! Getting the quilt ready for QuiltCon was the last little push I needed to finish my project.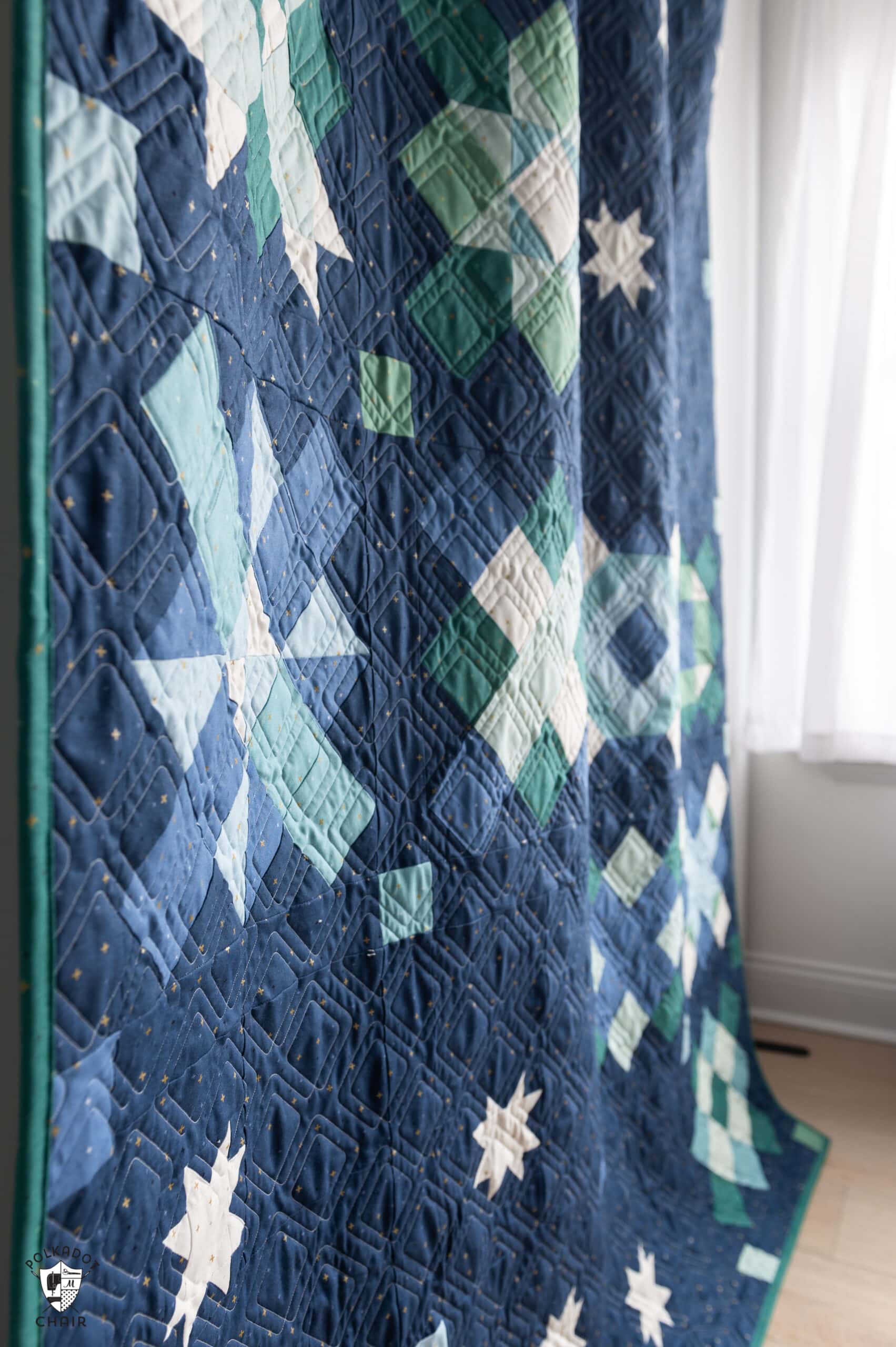 Quilt Details
Quilt Pattern: Sparkle More by Melissa Mortenson
Fabrics: Sparkler Fabrics in Navy, Bear Lake, Songbird, Bleached Denim, Aspen Green & White.
Pantograph: Diagonal Plaid (Bias cut)
Backing Fabric: Safari Party Zebra print (out of print)
I always love the sense of accomplishment from these Finish it Friday posts! My goal this year is to post more unfinished projects; heaven knows I have enough things "almost done" to last me most of the year, LOL!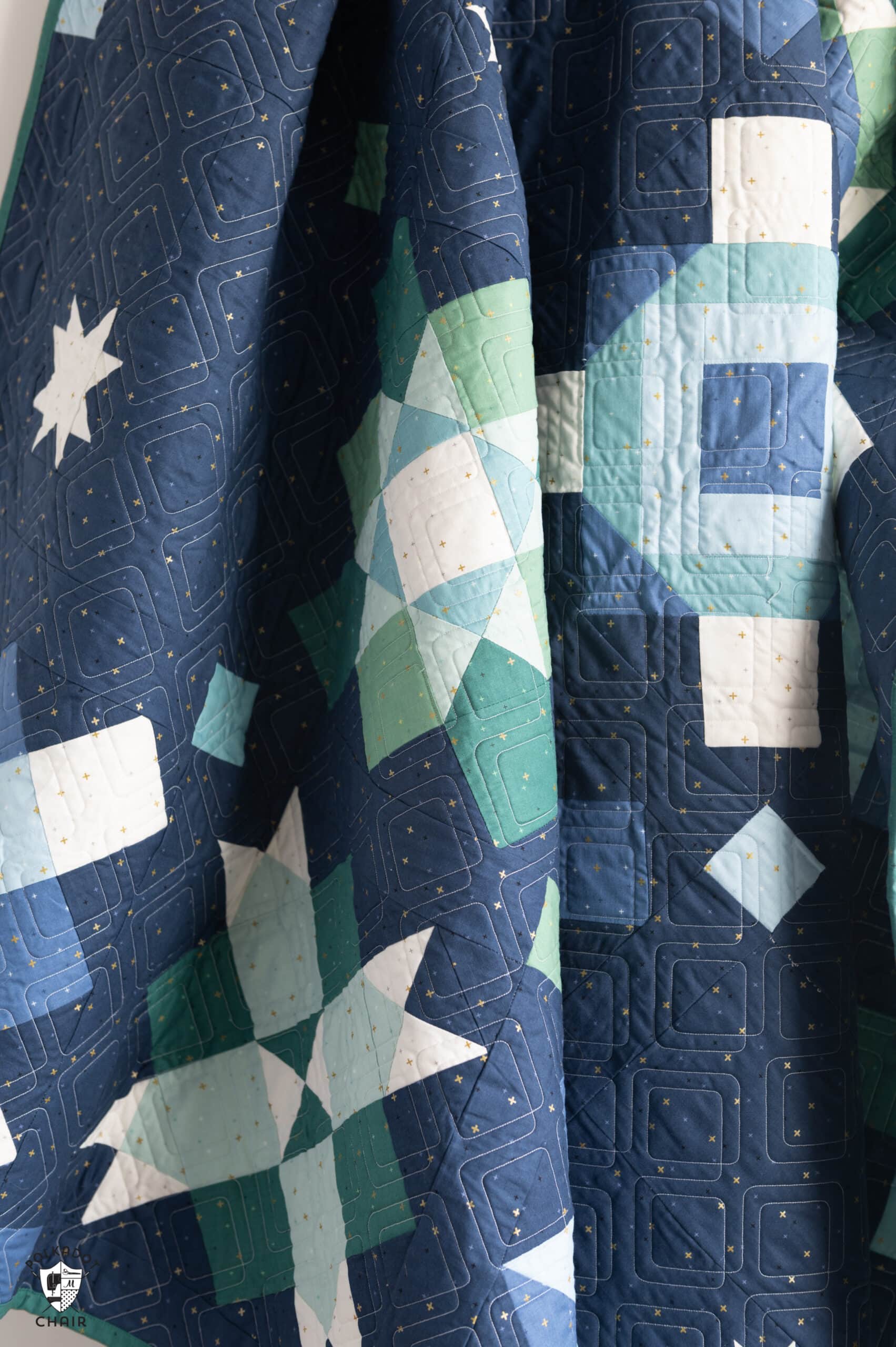 You May Also Like: