Next up on the #WonderlandHOP are two absolutely adorable Easter projects. A DIY Easter Bunny (with pattern) and an perfectly charming Easter Dress.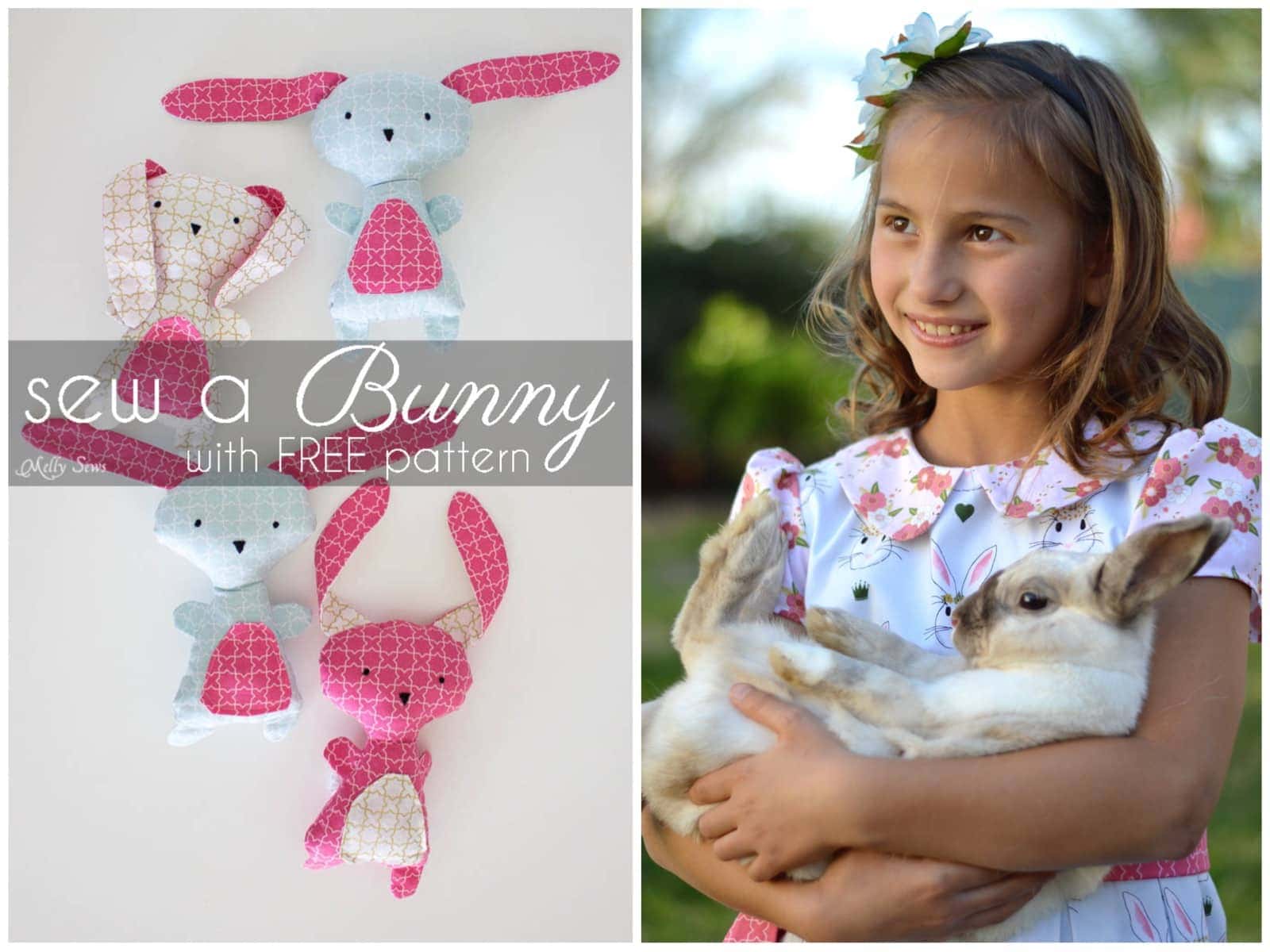 First up is Melissa of Melly Sews. She is sharing a free pattern for this DIY Easter Bunny! Melissa is also a fellow fabric designer for Riley Blake and has a wonderful line of women's sewing patterns (that you can find online and in JoAnn stores).
I love that she stitched it up in the geometric print (called Labyrinth) from the line, it's one of my favorites because I think it's so useful.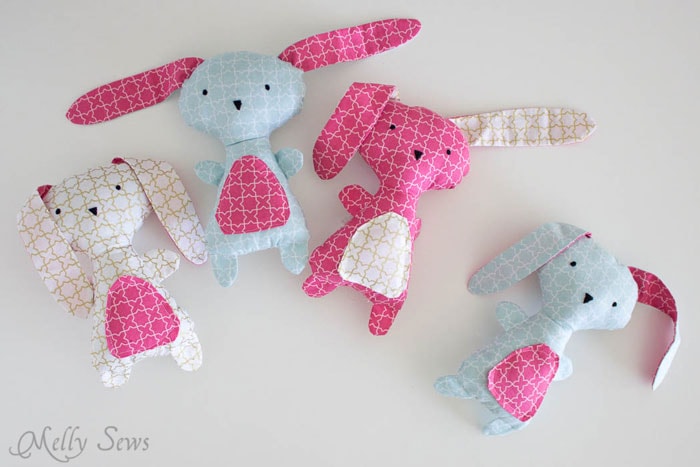 Melissa has even included a YouTube video guiding you step by step through the construction process.  Click on over to Melly Sews to check it out!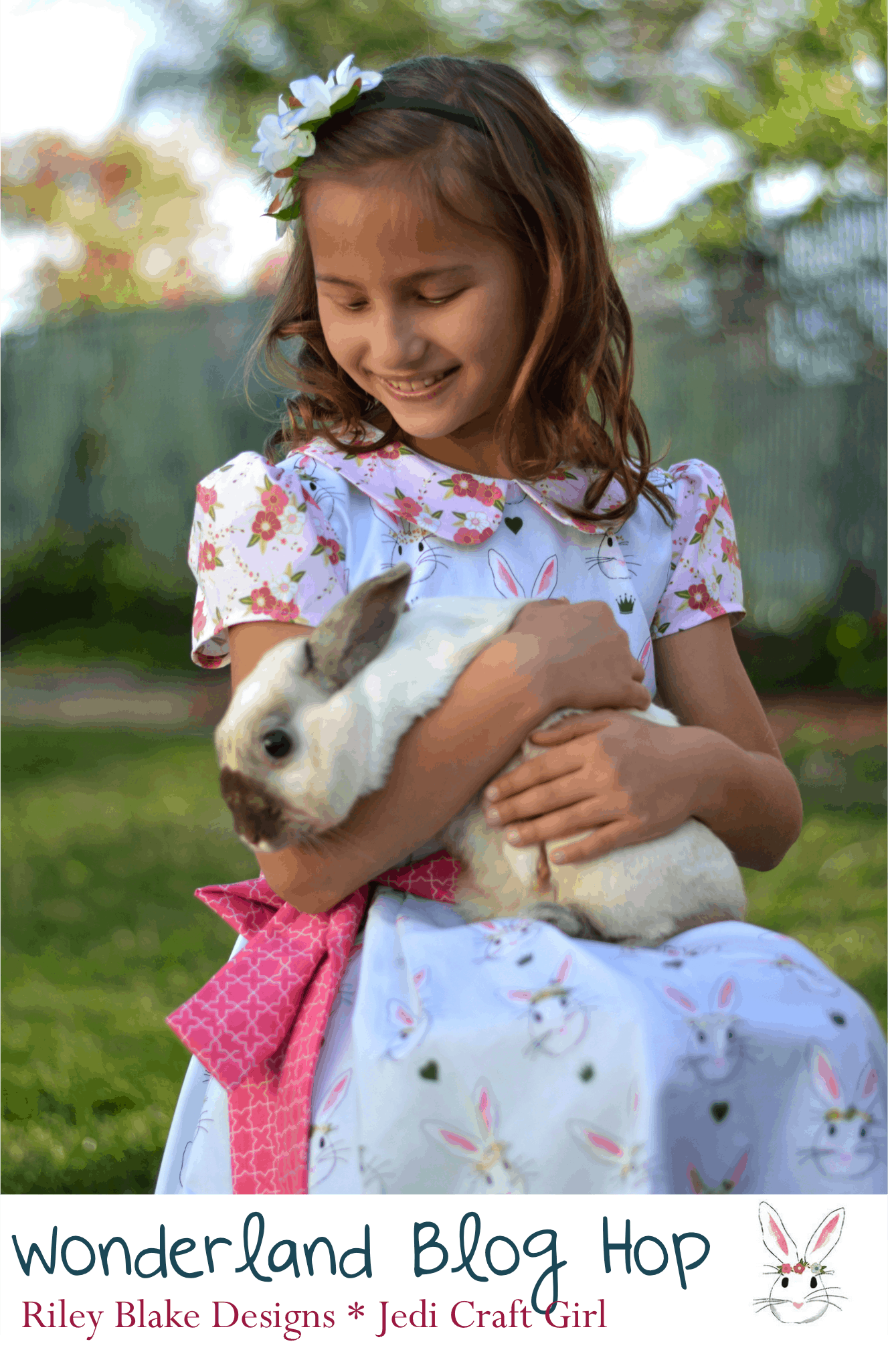 Next is Amanda from Jedi Craft Girl... You might know Amanda by her adorable cat Mufasa that makes frequent appearances on her Instagram account. Amanda stitched up a custom Easter dress for her daughter and I'm completely in LOVE!  It makes me so sad that my girls are now too old for me to make them and Easter dress. It was always one of my favorite projects all year!! I love that Amanda chose a traditional style dress, and those were always my absolute favorites, they are so classy. Hop on over to Jedi Craft girl to check out all the details (including which pattern she used) to make the dress yourself. 
Did you notice, there is a REAL bunny in her photos!! How cool. I will admit that I did contemplate adding a rabbit to our family this year (inspired by the fabric line). My husband was born on a ranch and it seems to have gotten in his blood, as recently he's talked about adopting a donkey, goats and yes rabbits.  In the end we decided against a rabbit as I'm pretty sure it would drive our Golden Retriever crazy all day long… I mean she can hardly contain her excitement when there are rabbits in the yard, I can't imagine what it would be if they were in the house.