When the kids head back to school in the Fall, do you ever feel like summer vacation passed you by and you didn't get to do half of what you wanted? It's happened to us more than once! To help you make the most of your summer, I have a free Summer Bucket List printable to share with you today. It's full of fun Summer Bucket List Ideas!!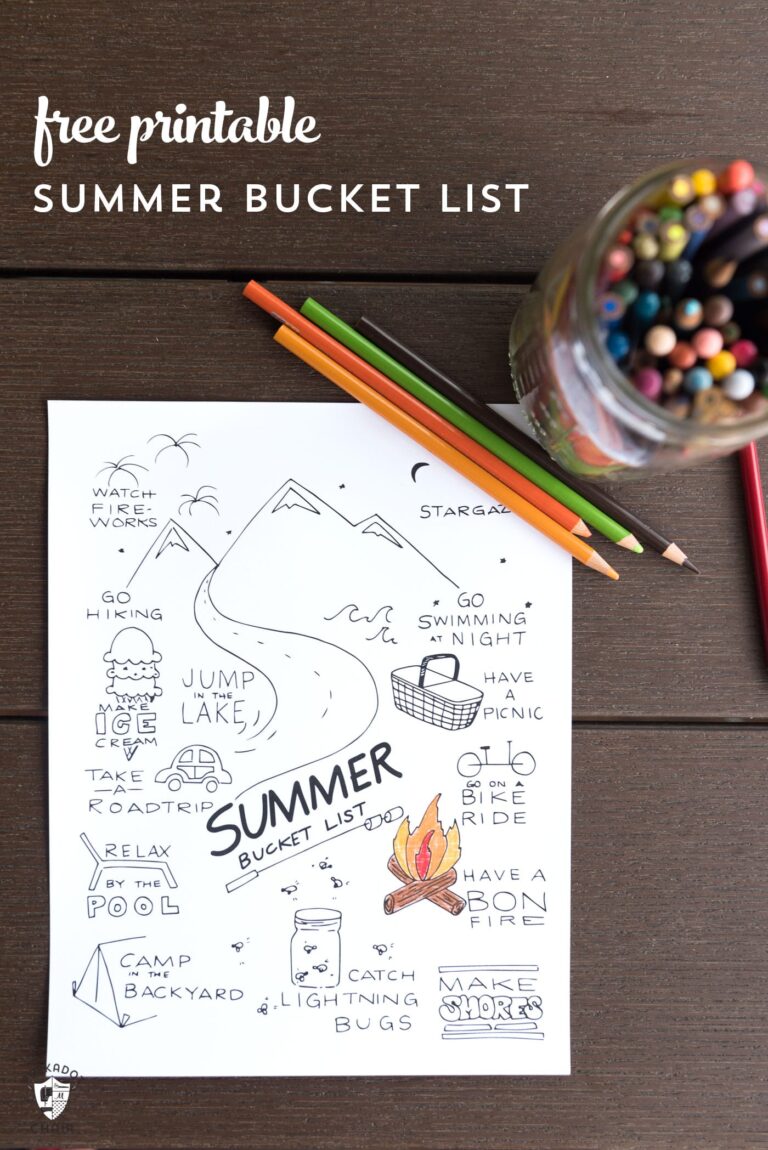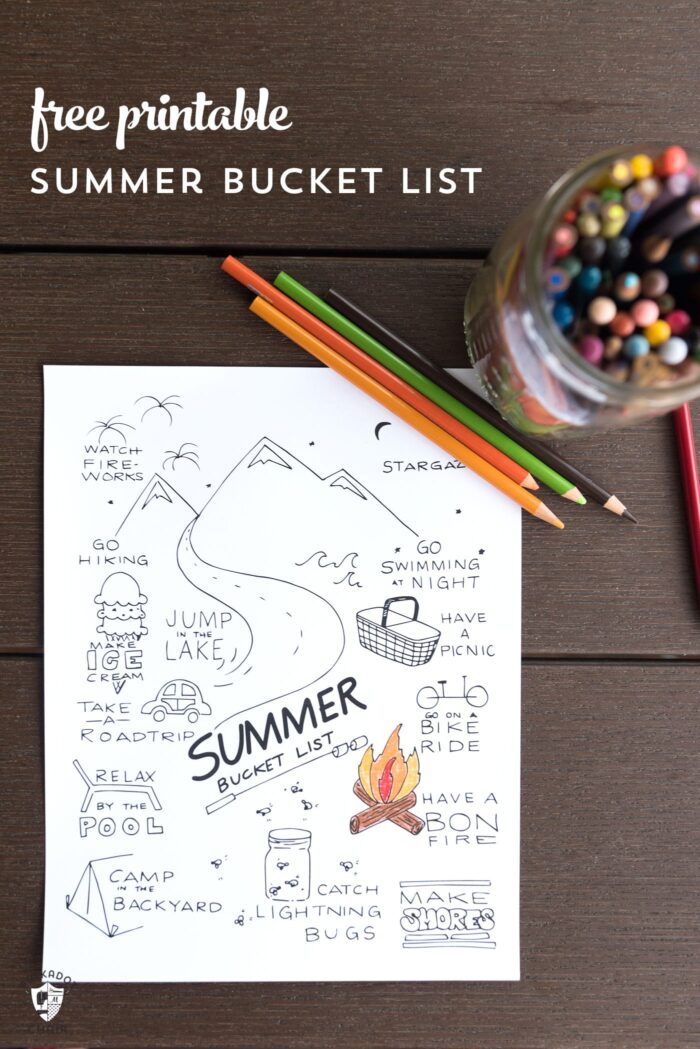 A couple of years ago I asked Brynn of Whitefield Design to design a Fall Bucket list printable for my readers. The list was inspired by a list my daughter wrote on the chalkboard in her room. The Autumn version turned out to be pretty popular and I thought it would be fun to have a summer version of the printable too!
Summer Bucket List Printable:
I had my daughter brainstorm a fun bucket list, which we sent to Brynn. She then worked her magic to design this fun coloring page. We included a lot of our favorite things to do in the summertime. Here are a few of the ideas we came up with for our bucket list!
Summer Bucket List Ideas: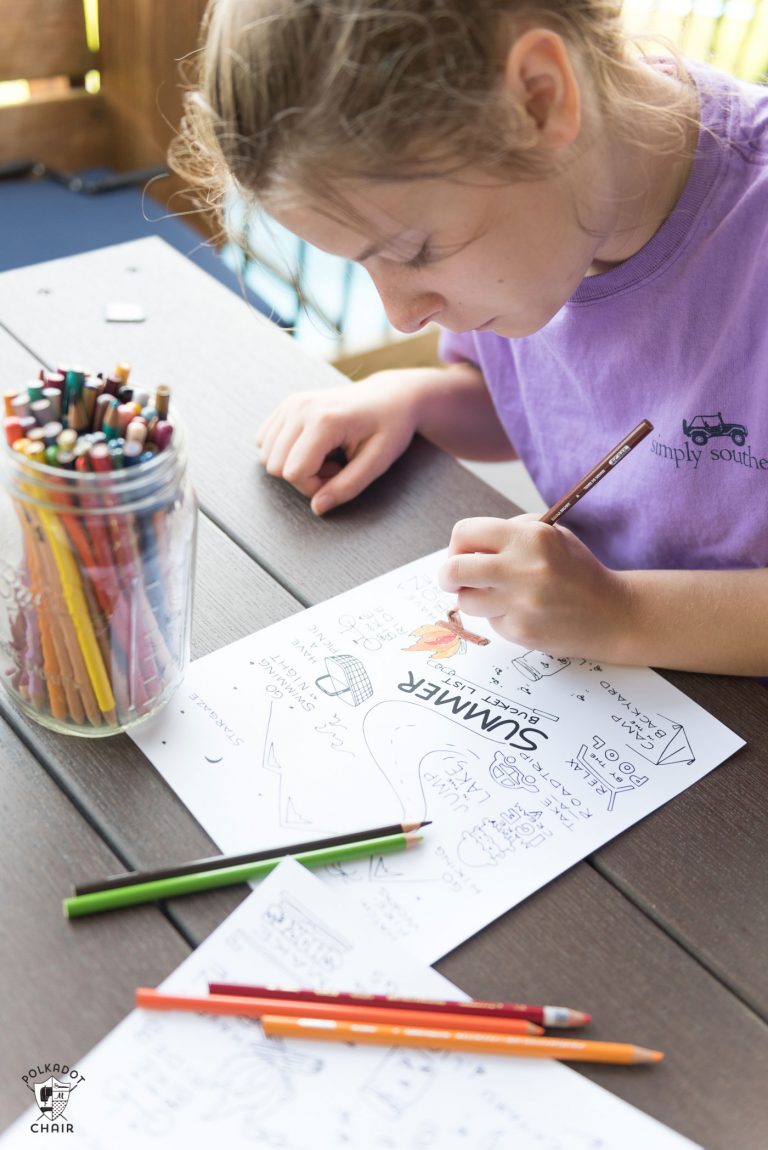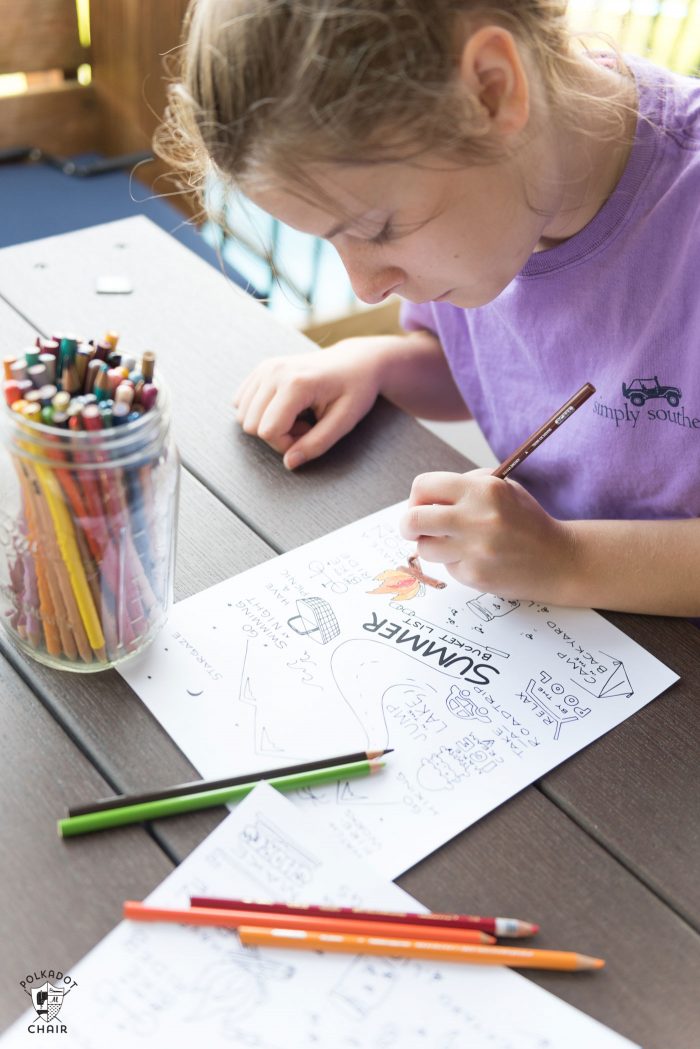 1-Take A Road Trip
2-Relax By the Pool
3-Camp in the Backyard
4-Catch Fireflies
5-Make Ice Cream
6-Jump in a Lake
7-Watch Fireworks
8-Go Hiking
9-Stargaze
10-Go Night Swimming
11-Go on a Bike Ride
12-Have a Bonfire
13-Make S'Mores
Just download it, print it out and color it in!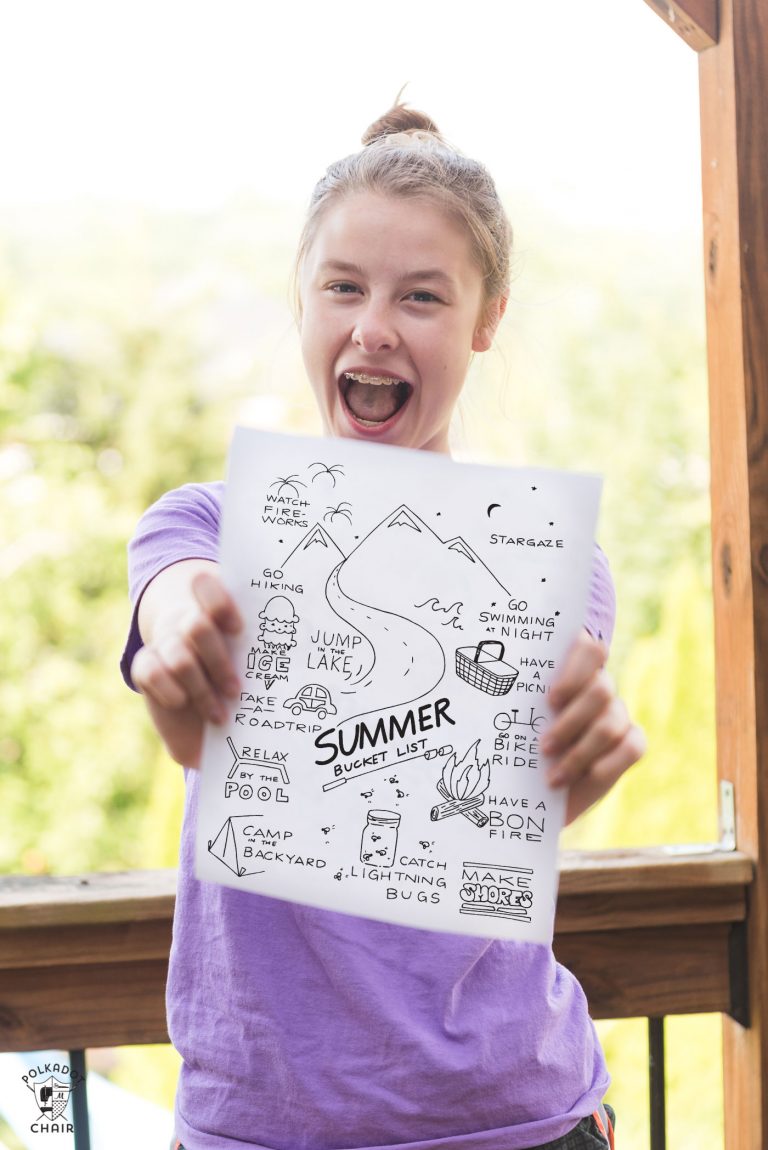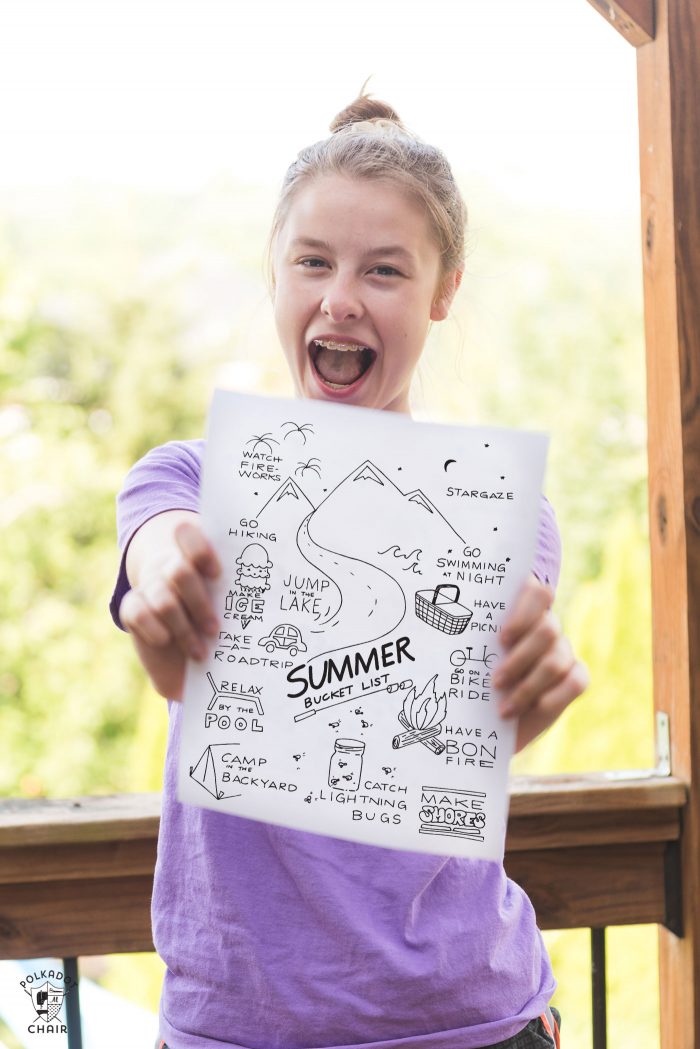 You could even print out one for each of your family members to color in themselves.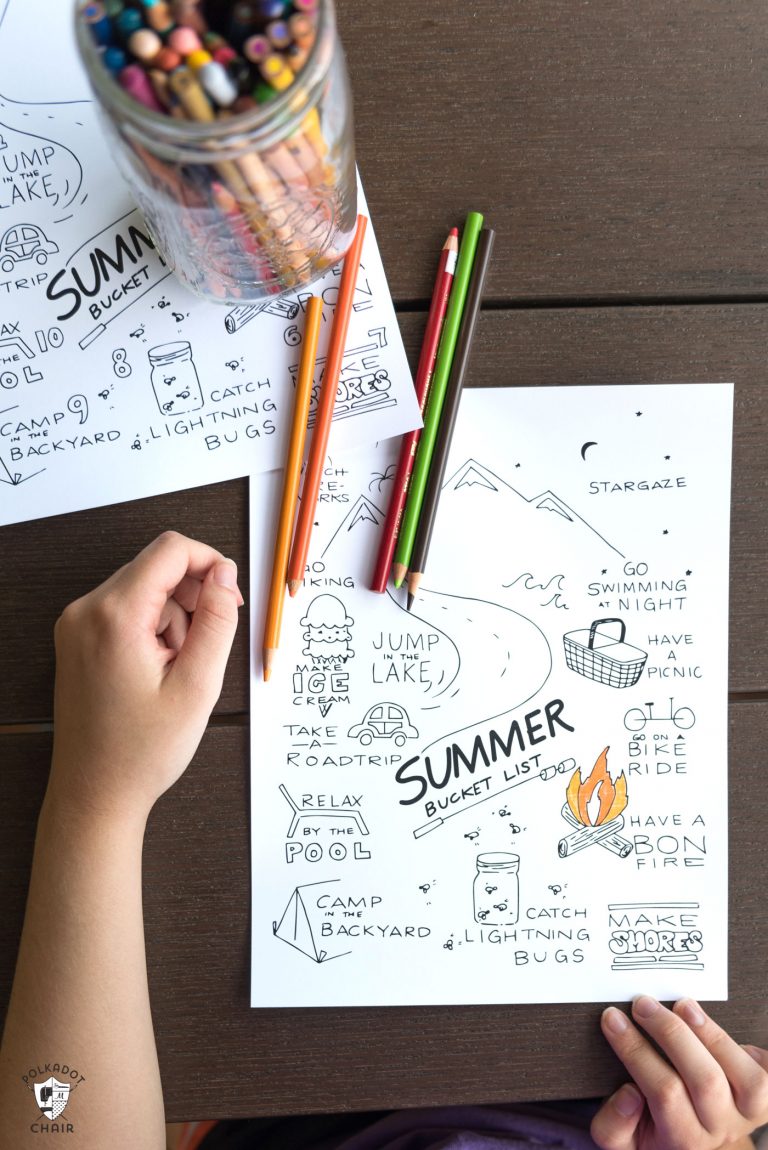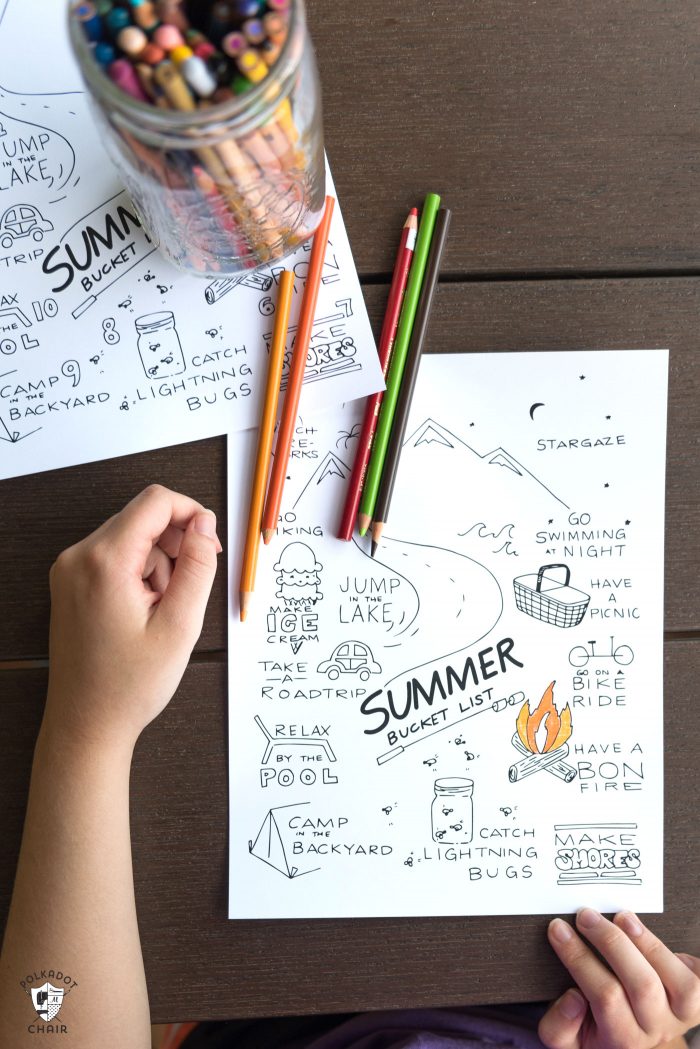 You can download the printable for FREE on the TEMPLATES PAGE- JUST CLICK HERE. Make sure you read all the directions at the top of the page before you download it.
There are two versions for you to pick from, a numbered list and a non-numbered list.
If you use it I'd love to hear! Also what are the things that you do in the summer? Any other things we should add to our Summer Bucket List?