When the kids head back to school in the Fall, do you ever feel like summer vacation passed you by, and you didn't get to do half of what you wanted? It's happened to us more than once! To help you make the most of your summer, I have a free Summer Bucket List printable to share with you today. It's full of fun Summer Bucket List Ideas!!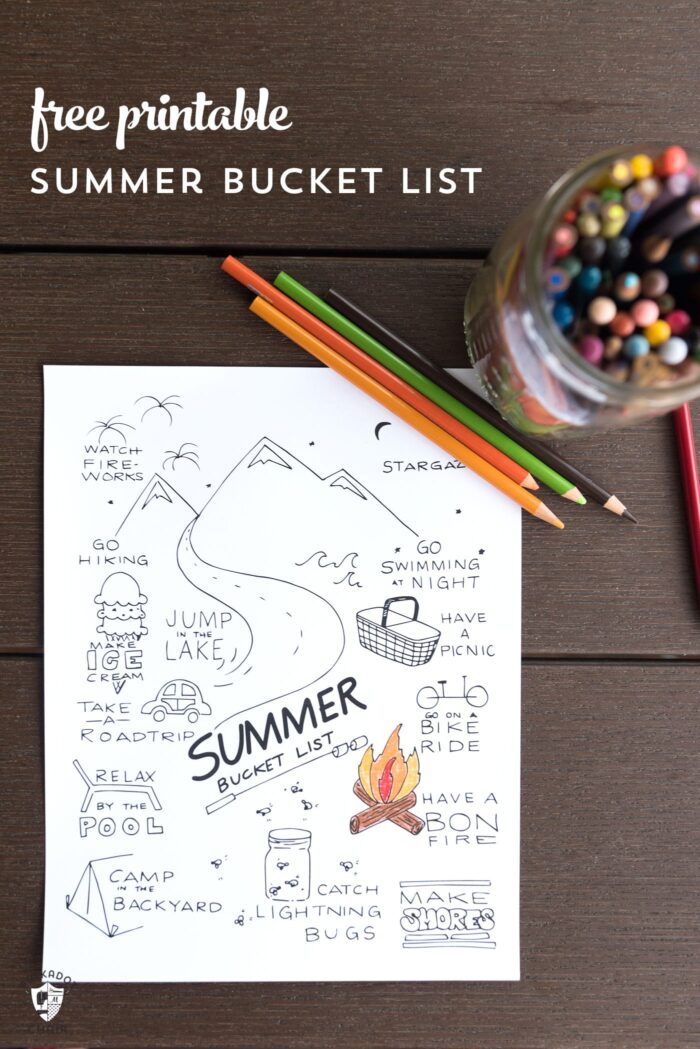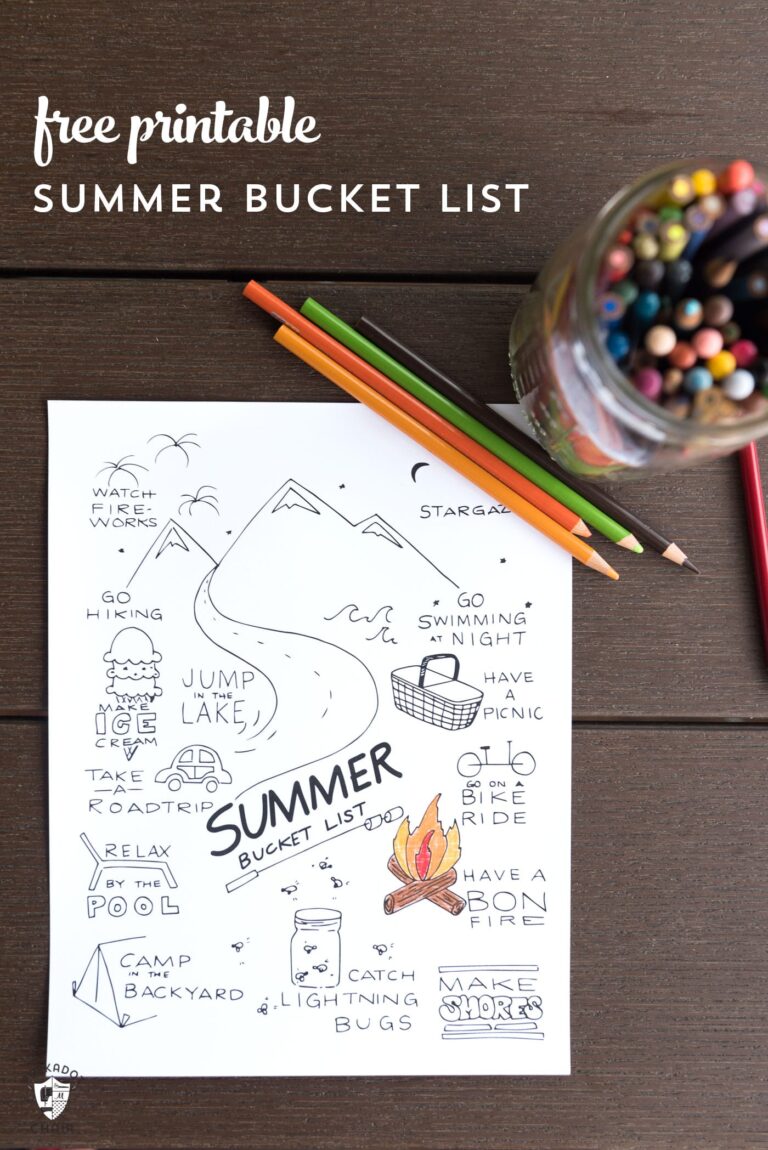 A couple of years ago I asked Brynn of Whitefield Design to design a Fall Bucket list printable for my readers. The list was inspired by a list my daughter wrote on the chalkboard in her room. The Autumn version turned out to be pretty popular and I thought it would be fun to have a summer version of the printable too!
Table of Contents
Why a Bucket List?
Do you guys love or hate summer? I know people in both "camps." Some love that their kids are home all day and enjoy the slower pace of summer. Others do not like the lack of structure that comes with summer vacation.
I'd say I LOVE summer and consider myself a pretty laid-back person, but after a few weeks of "lazy," it starts to get to me!
I've realized over the years that we still need some structure in the summer. I don't usually want our summers to be quite as busy as the school year, but an enjoyable balance has always been a good thing for us.
Kids Summer Activities
This summer bucket list came about partly because I could not think of WHAT to have my kids do all summer. Besides crafts & chores, I mean (If you're looking for a good printable summer daily schedule, be sure to check out this one on 30 Days).
My kids and I brainstormed a list of SIMPLE things they wanted to do during summer vacation, and our list was born!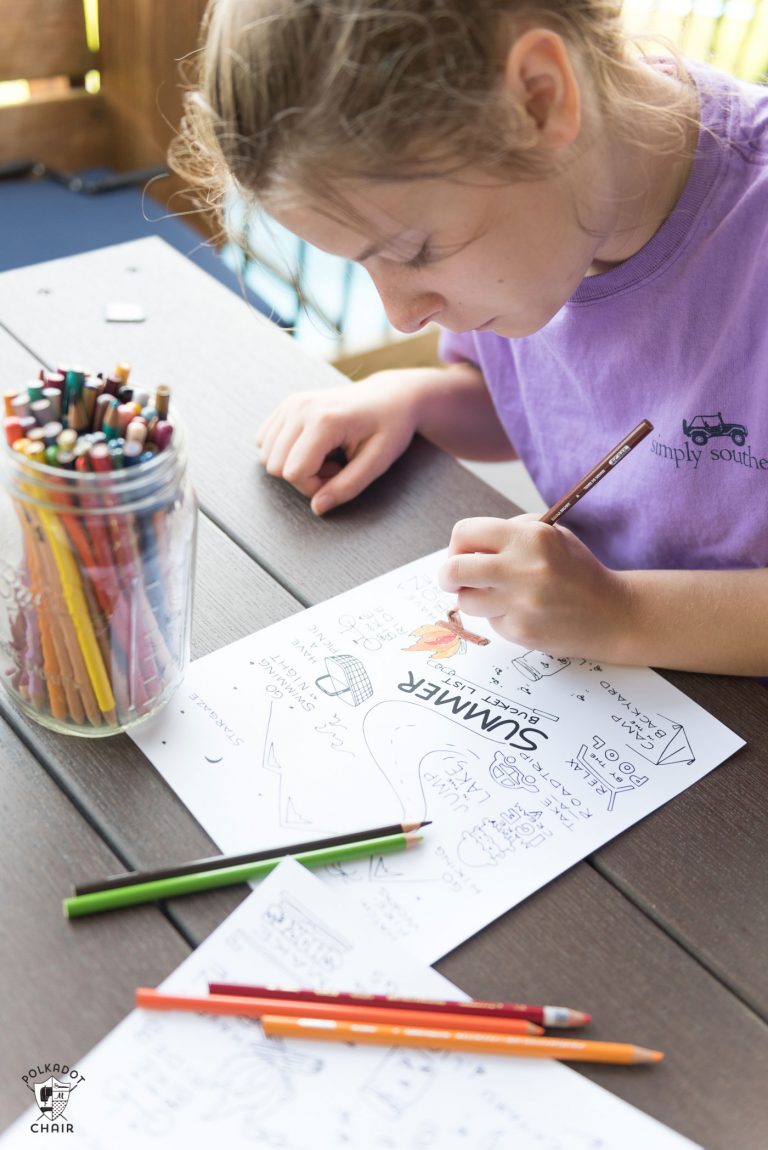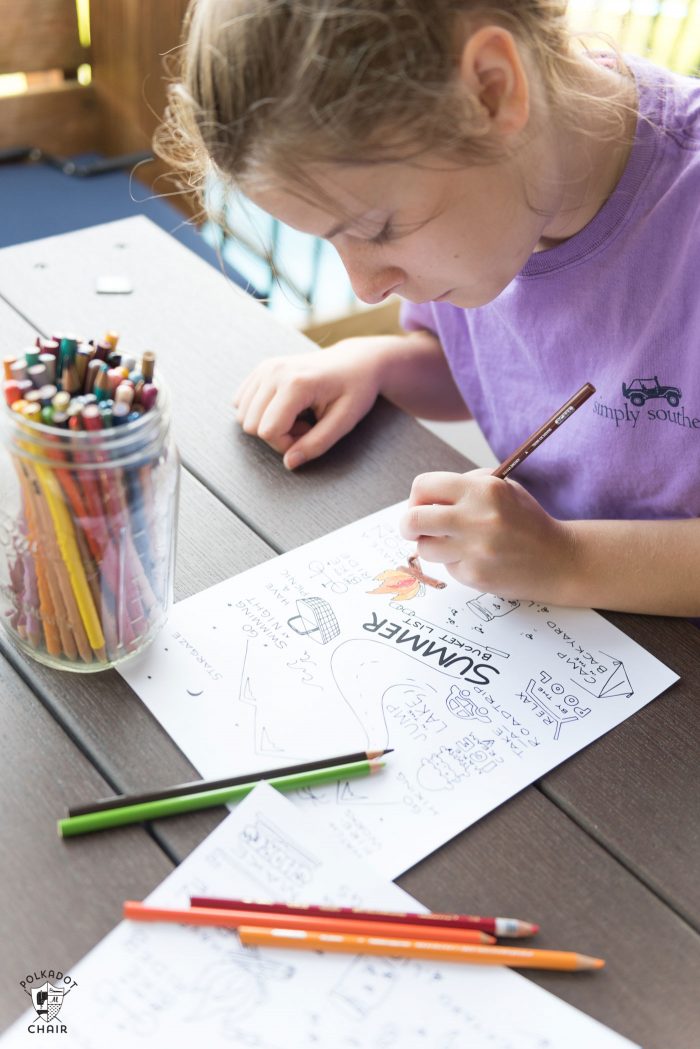 What is On the Summer Bucket List
Take A Road Trip
Relax By the Pool
Camp in the Backyard
Catch Fireflies
Make Ice Cream
Jump in a Lake
Watch Fireworks
Go Hiking
Stargaze
1Go Night Swimming
1Go on a Bike Ride
Have a Bonfire
Make S'Mores
How to Use the Printable
Print out the PDF onto cardstock and hang it in your home (or kids' room). For an "extra" activity, let the kids color in the printable with crayons or colored pencils.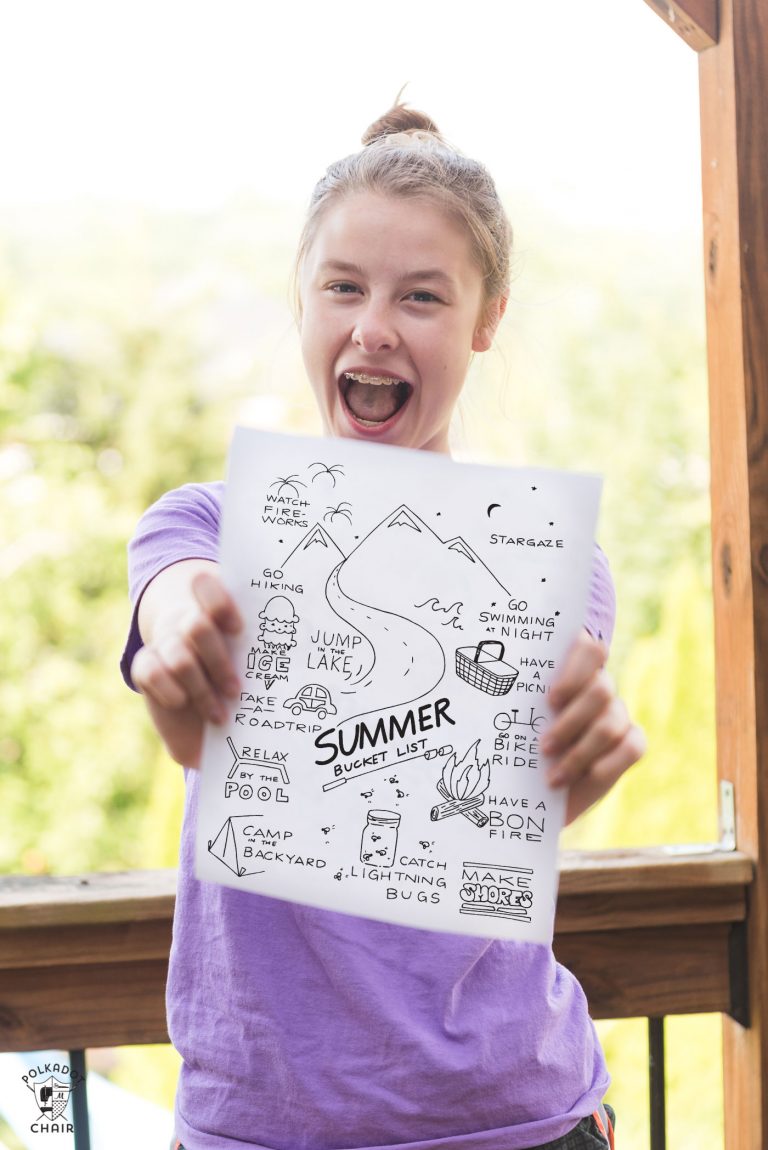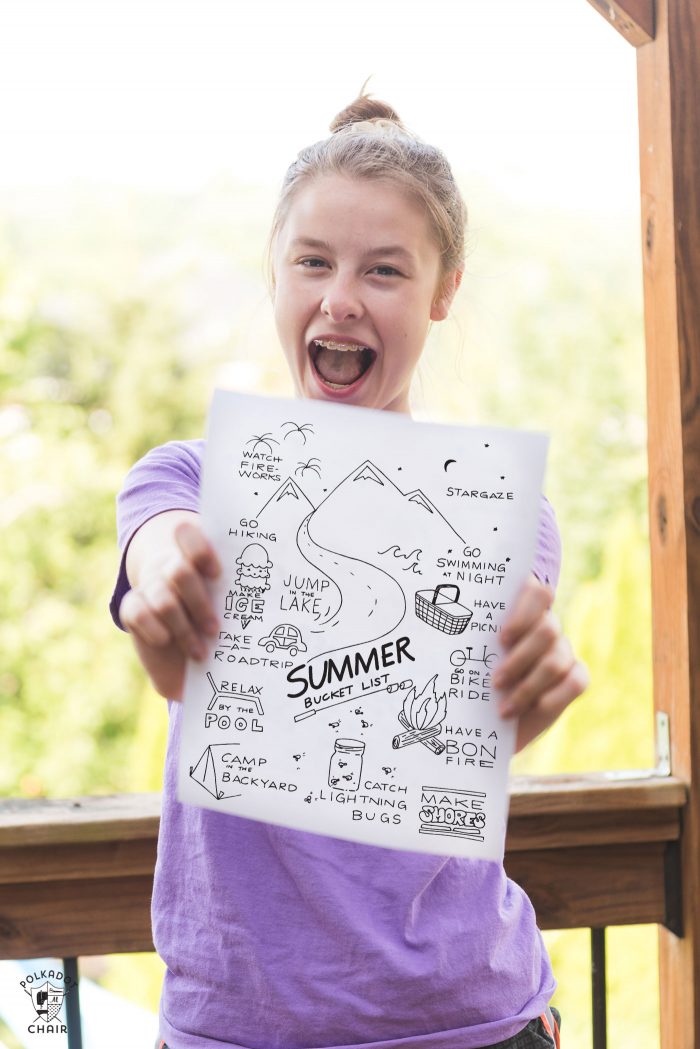 You could even print out one for each of your family members to color in themselves.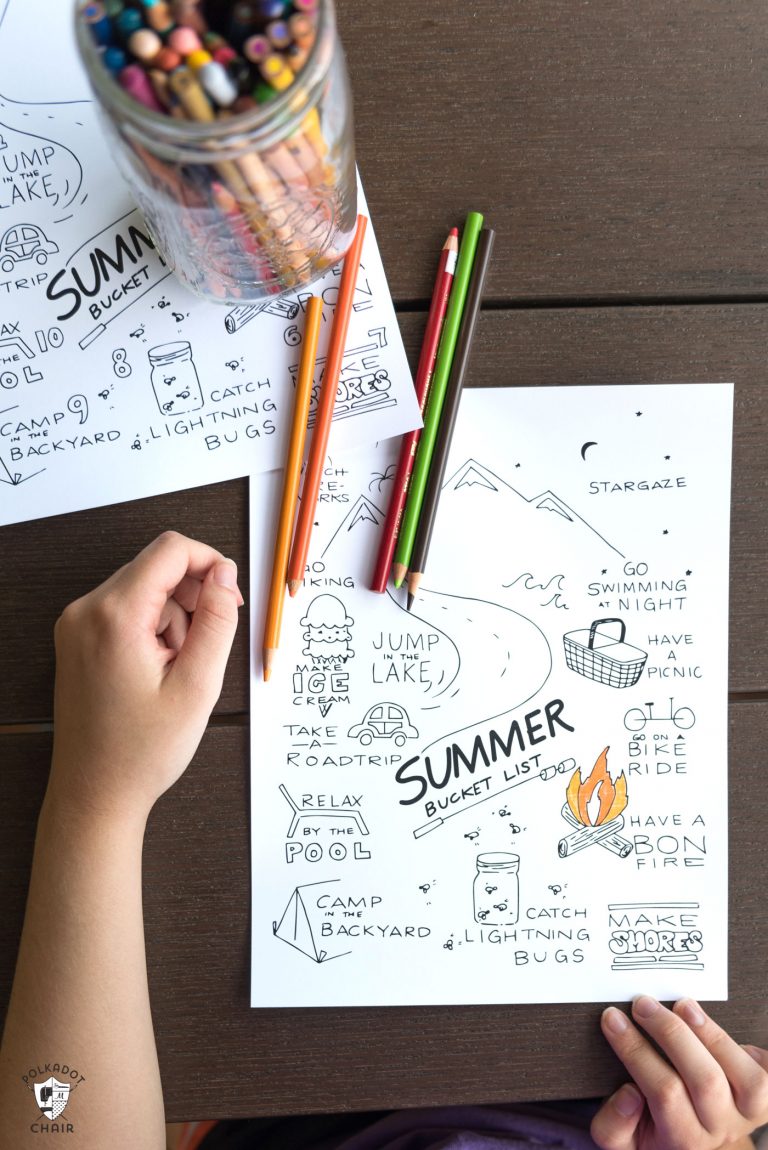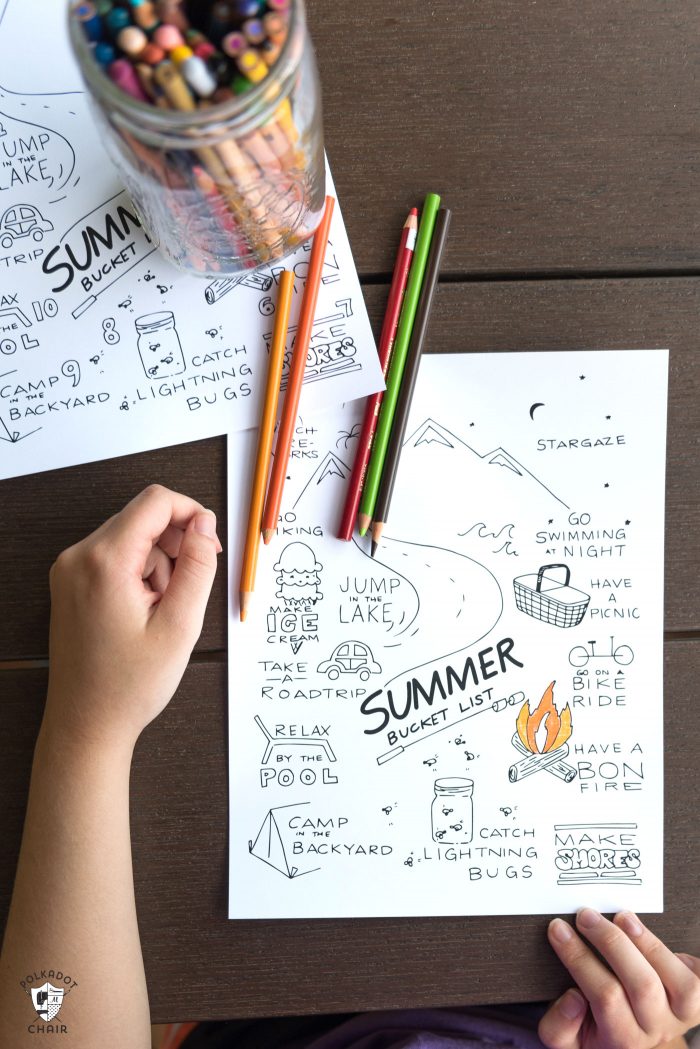 How to Get the Printable
Fill out this form and we will email you the printable.
If you use it I'd love to hear!  Also, what are the things that you do in the summer? Any other things we should add to our Summer Bucket List?