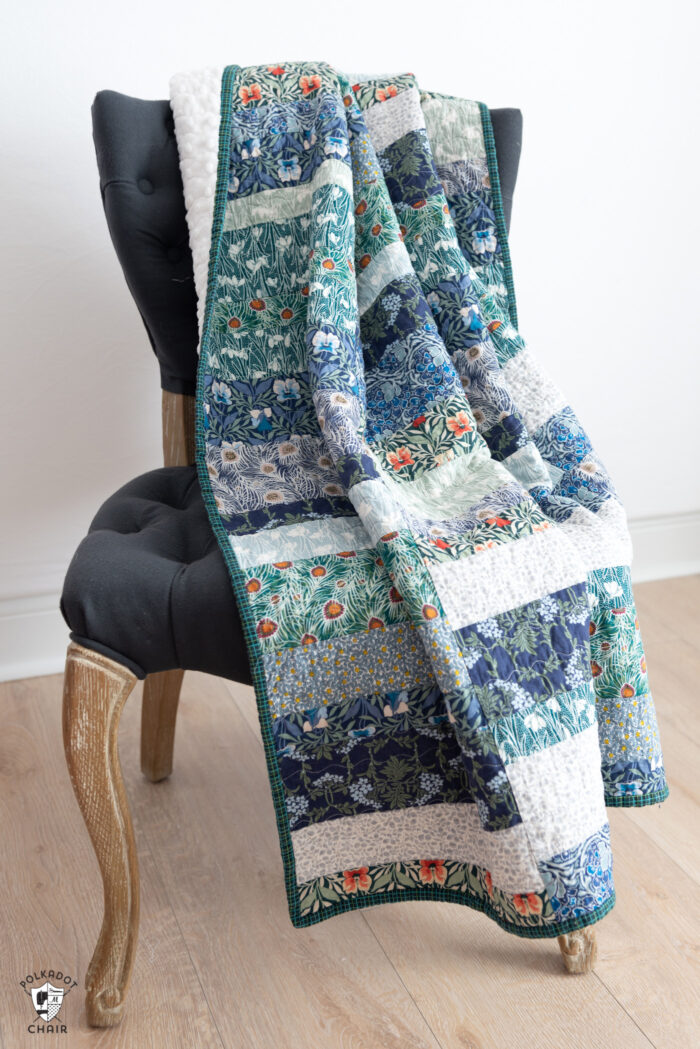 Today for Finish it Friday, I'm excited to share with you the quilt that I made during an Instagram quilt along last Spring.
Table of Contents
As soon as we all started "staying" home, I found myself needing to find something to keep me occupied. Assuming that others did as well, I hosted a quilt along on my Insta stories.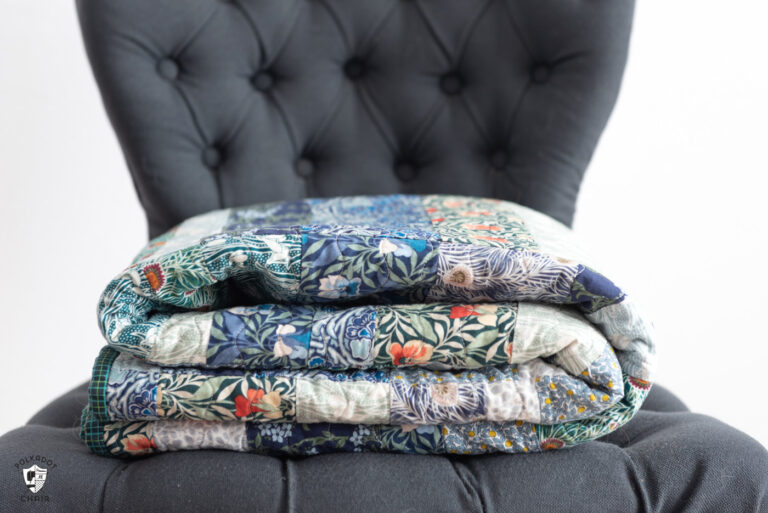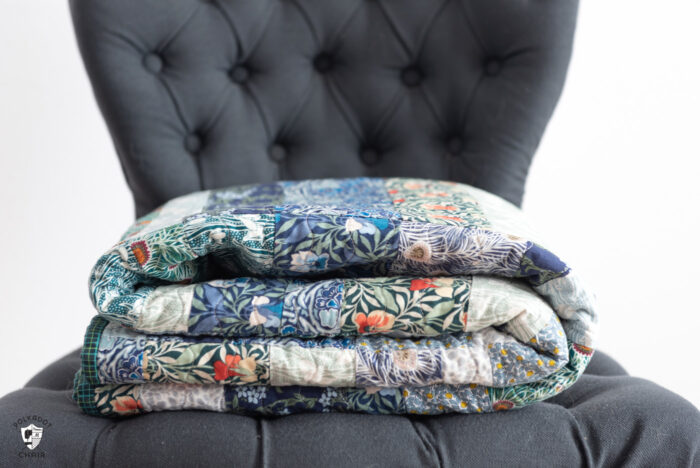 It was very casual and is still saved to my story's highlight. I walked people through everything from choosing fabrics for the quilt to constructing the top.
I finished my quilt top in April, then it sat for quite a while. I actually was able to finish this quilt in the Fall but have not had a chance to share it with all of you!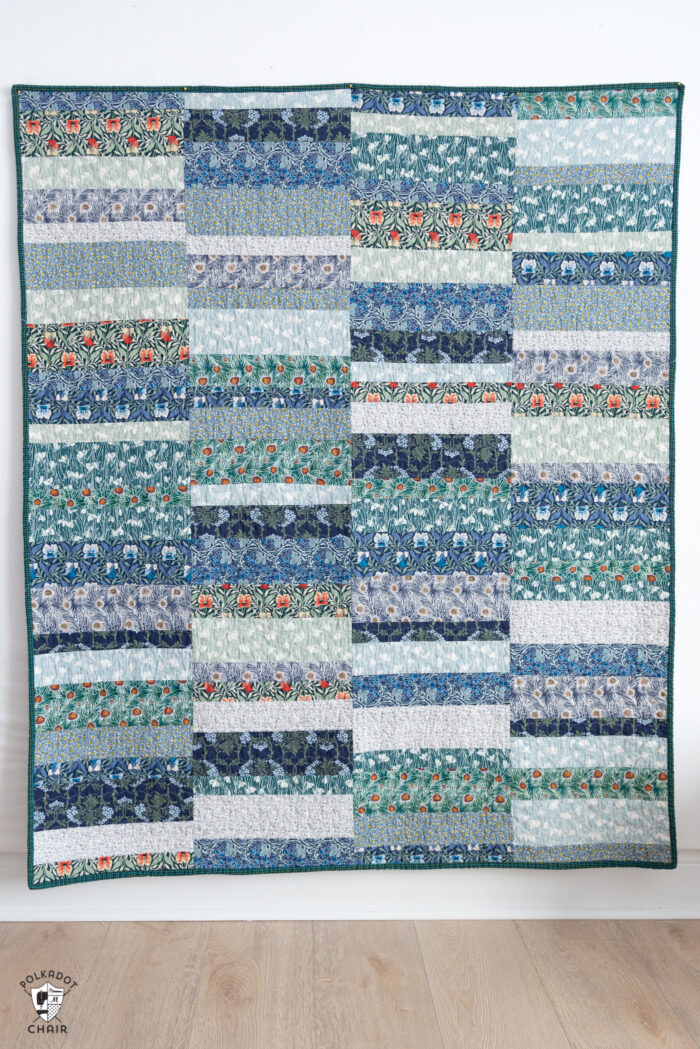 The Quilt Details
The pattern is Scrappy Strips.
Fabric is by Liberty of London.
The backing is minke.
Quilted on my home machine with a walking foot.
The pattern is my Scrappy Strips Quilt. It measures 54×60 since I made the lap size of the quilt. There is also a baby-sized quilt included in the pattern.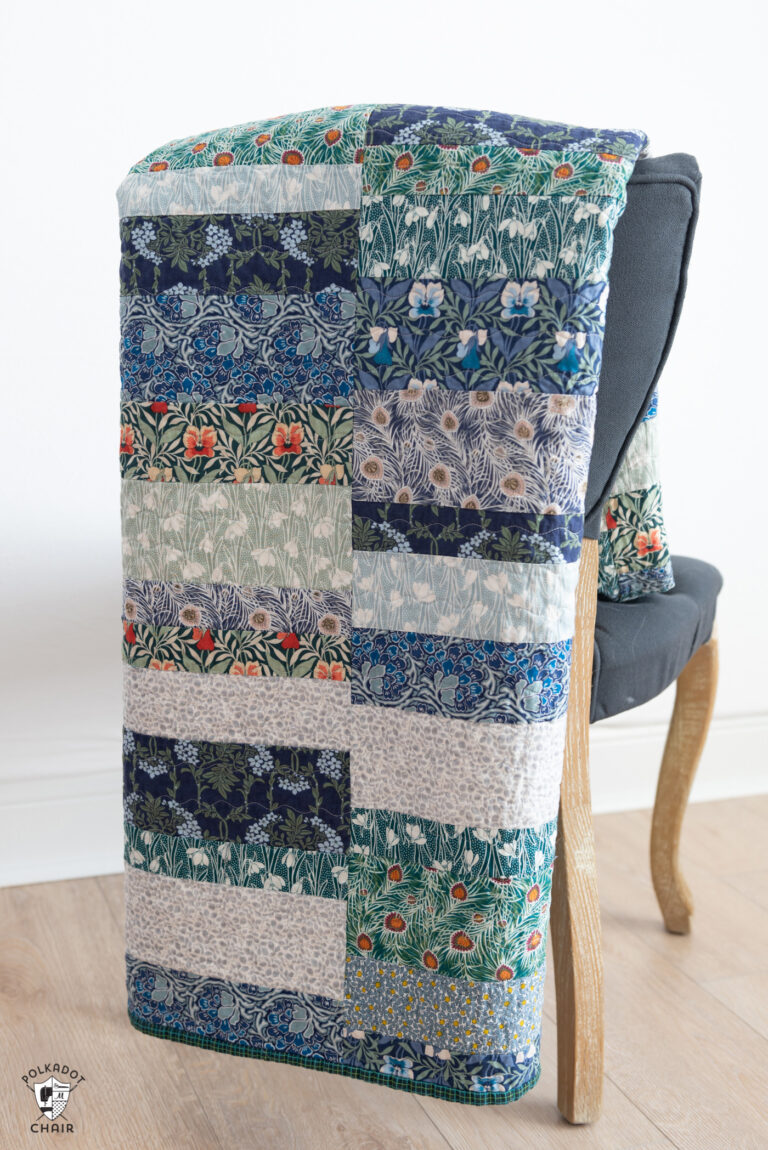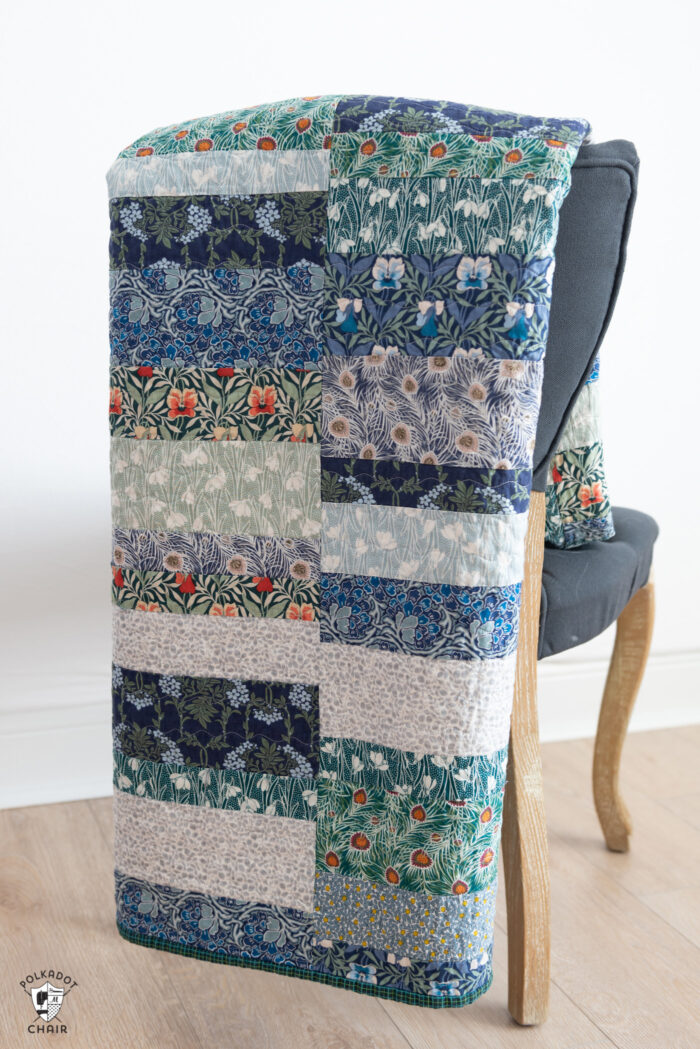 I used Liberty of London quilting cottons, which are distributed by Riley Blake Designs. Most of the prints I used were from the Hesketh House collection, and a few were from the Summer House collection.
The quilt is quilted with a wavy line on my BERNINA 770QE (for tips on finishing a quilt, check out this article). My machine has a "wavy" stitch (I'm sure there is a proper name for it). I like this stitch because you don't notice as much if your lines are not exactly 1″ apart.
I used a walking foot on my machine. The quilt backing is a minke dimple dot in white, and the batting is 100% cotton.
This quilt has been well-loved since it was finished. Most of the time, it "lives" in our family room and is just the right size for couch snuggling. (Note: if you were to make this quilt for someone taller than 6′, I recommend adding a few extra blocks to the bottom to make it longer).
It's held up really well to repeated washings, and I love how the cotton batting gives it a crinkly texture after it has been washed.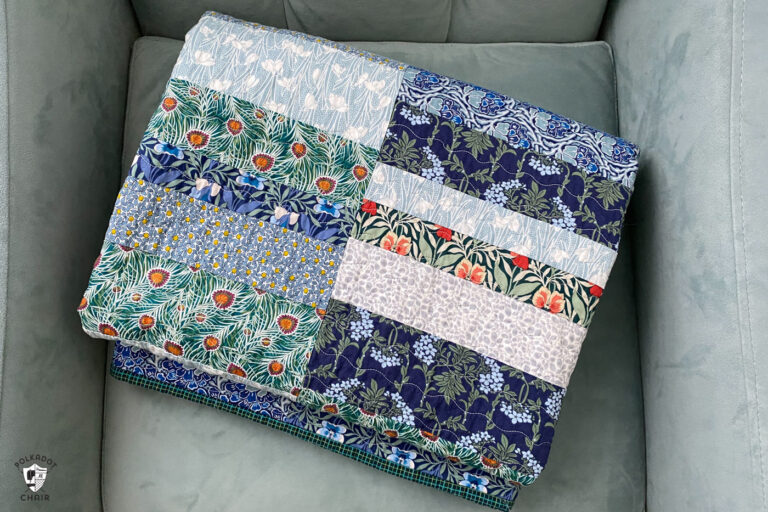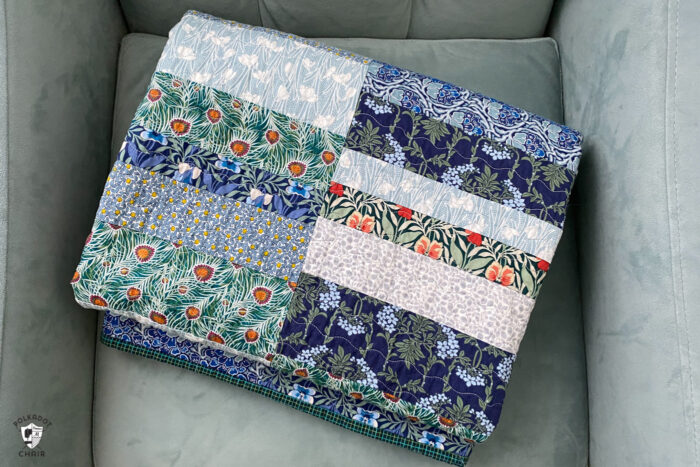 This is a great pattern for someone who is learning how to quilt or considers themselves a beginner since there are no seams to match. The "scrappy" style is very forgiving.
Where to get the Pattern
You can grab the pattern in my shop! I've marked it down to $5 for this week only to celebrate the fact that I actually finished the quilt!! (no coupon code needed). There is also a free tutorial for the baby-sized quilt on our site.
About Finish it Friday
Each Friday I share a project that was in my WIP (work in progress) pile that I finally finished! Projects shared will range from pillows to bags to clothing items. I invite you to play along using the hashtag #FinishItFriday on Instagram.