Today I'm so excited to finally be introducing you to my newest fabric line, Let's Be Mermaids.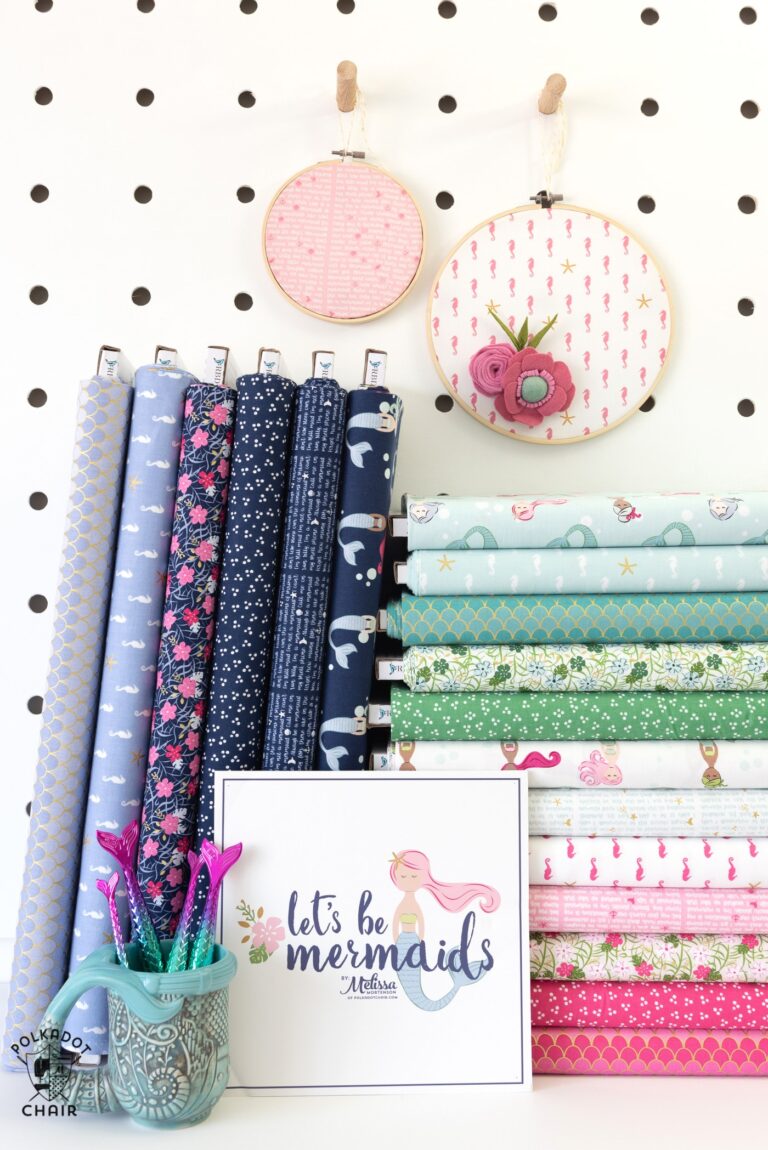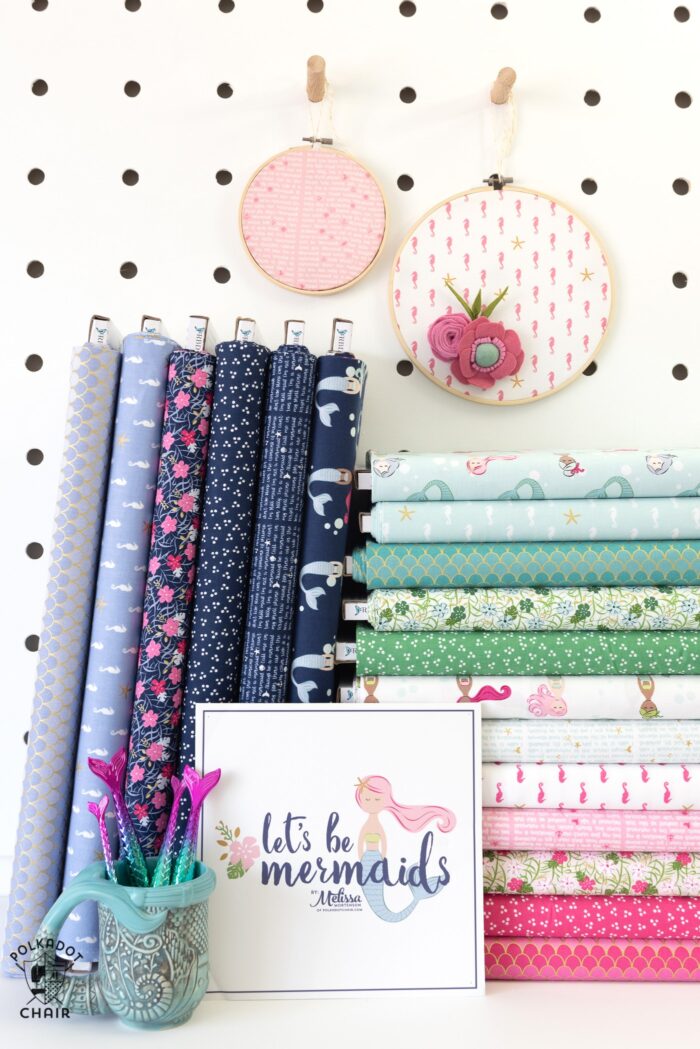 The line was released in November by Riley Blake Designs, with all of the holiday rush, I just didn't have time to share much about it earlier. I'd love to tell you a bit about the line, and the inspiration behind it.
The line was inspired by my daughters and their friends. We have a pool and I've spent many afternoons out on a lounge chair just watching kids in the pool.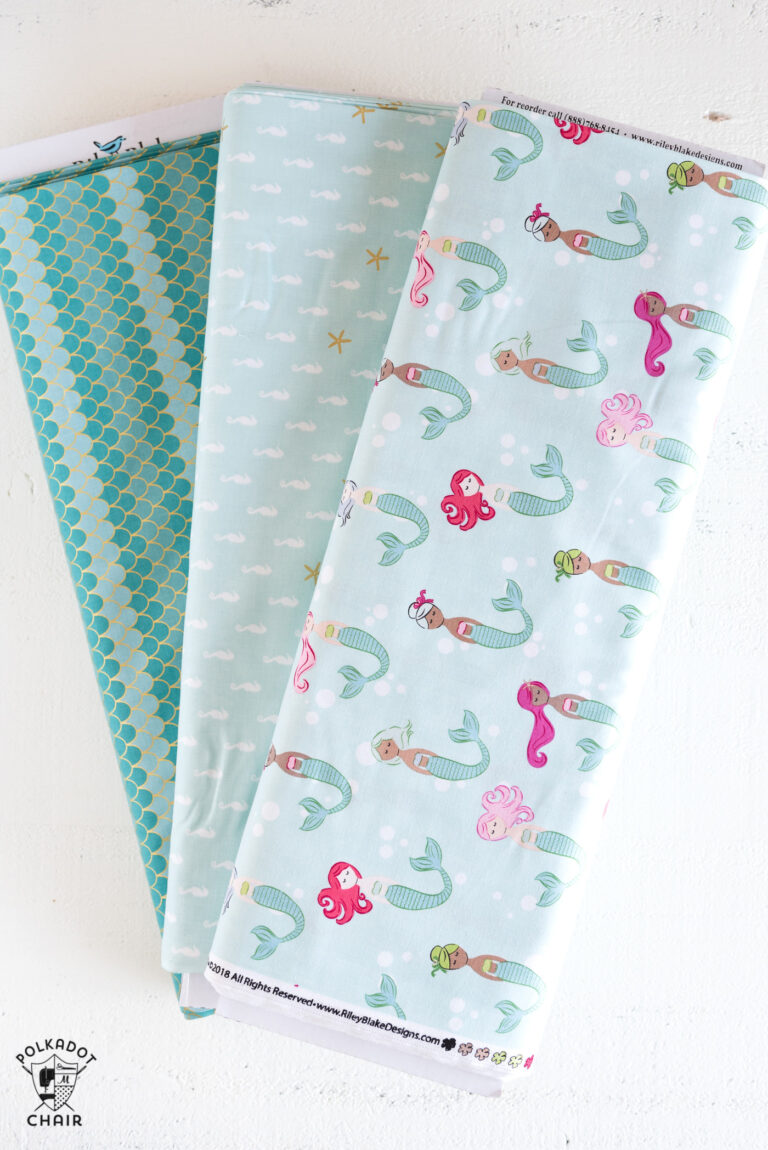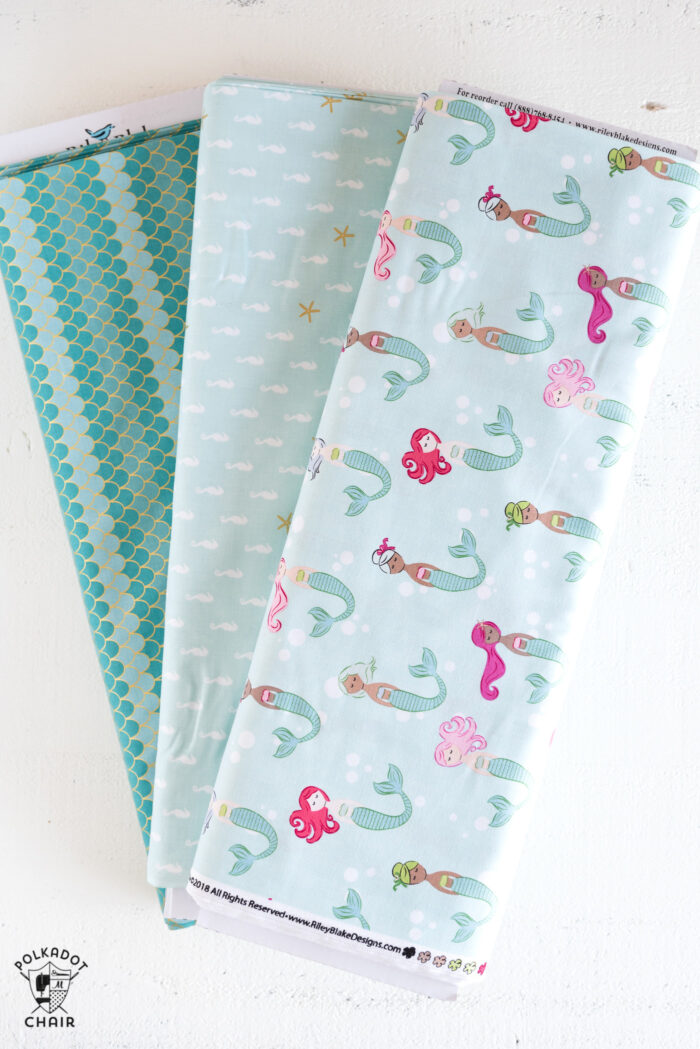 The inspiration for the Collection:
One particular summer it seemed we had teens and tweens in the pool almost daily. I loved it. During my long hours of observing the kids playing in the pool, I started to wonder what teenage mermaids would be like.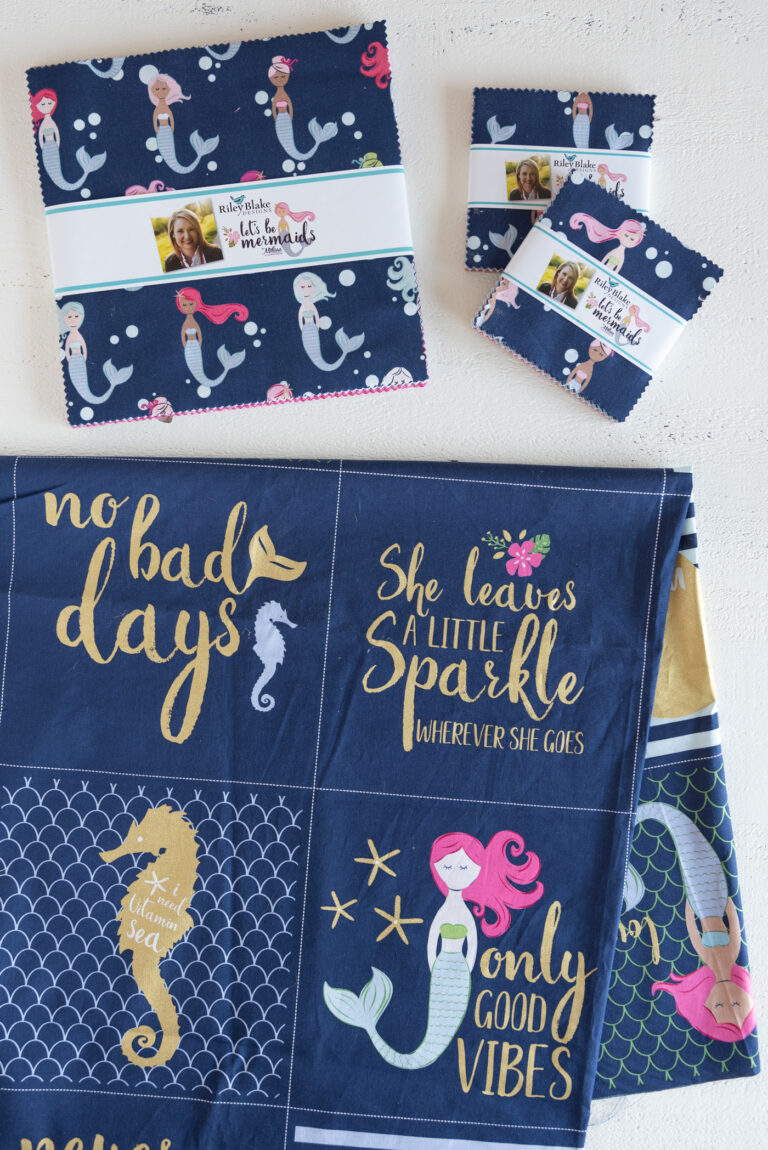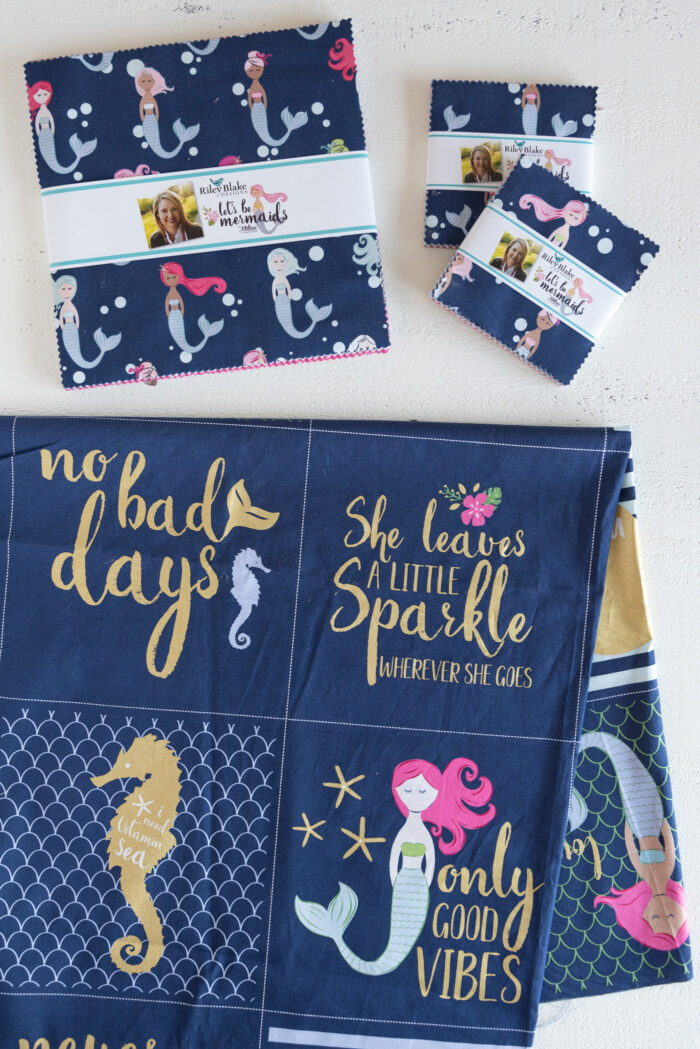 Would they be sassy and spunky like my daughter's friends? Would they have cell phones (or would they be "shell phones")? What about snap chat and insta? Would they want to sleep all day and avoid all their chores? I imagined them as bright, intelligent, inclusive, creative and just a little bit silly, just like my daughter and her friends.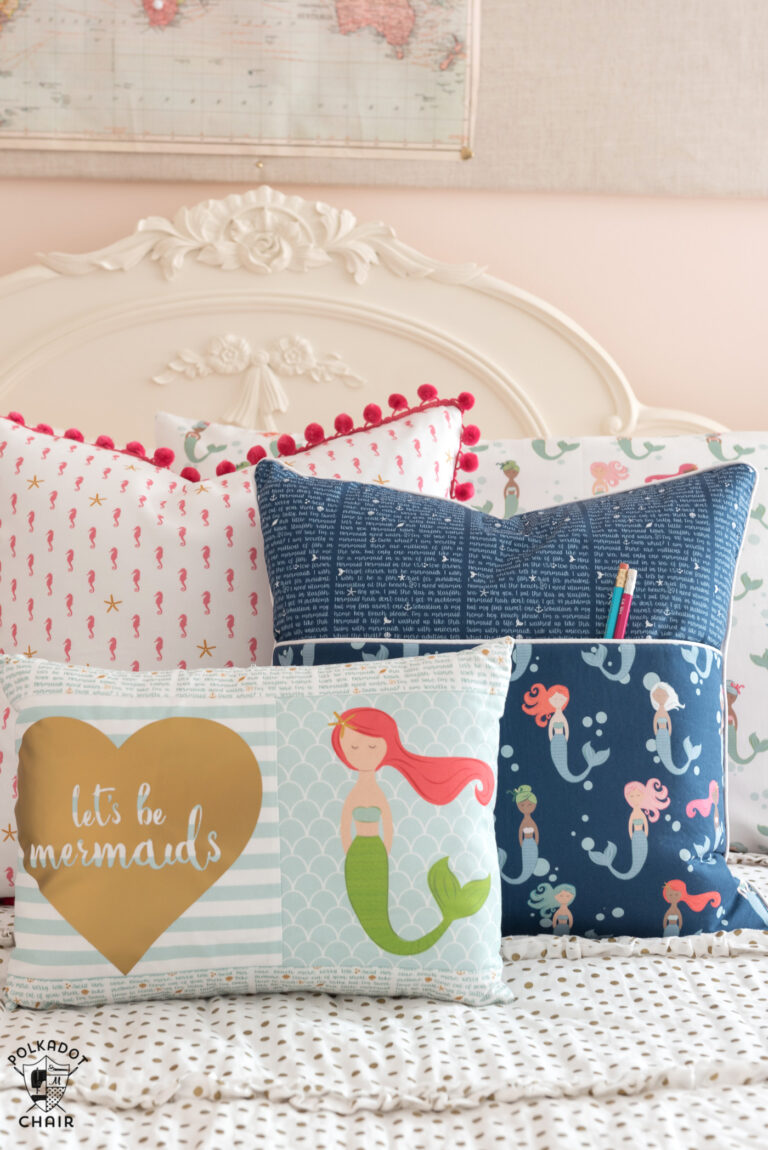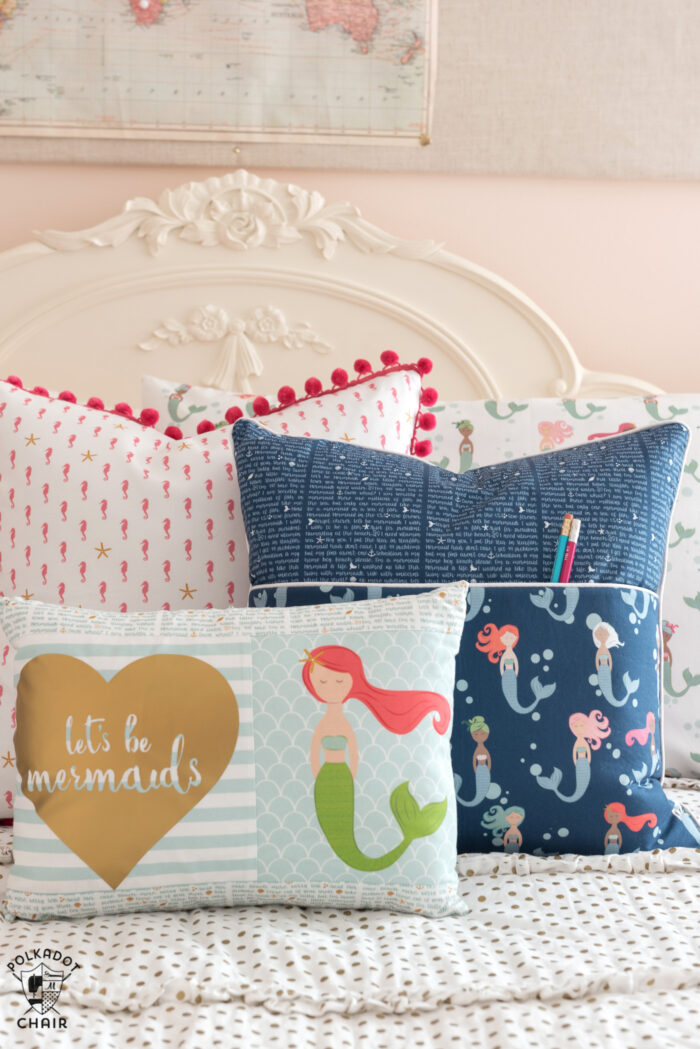 The idea of those fun, spunky teenage mermaids stuck with me and I began sketching mermaids during those long summer days. I designed the mermaid print first and the text print next. I included all of the funny things that I thought teenage mermaids would say to each other. It made me giggle a bit and I hope it brings a smile to your face as well.
Let's Be Mermaids Fabric Collection: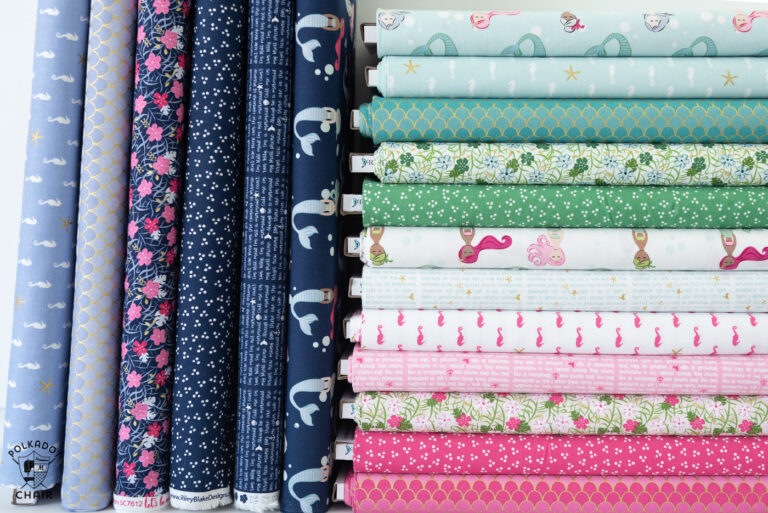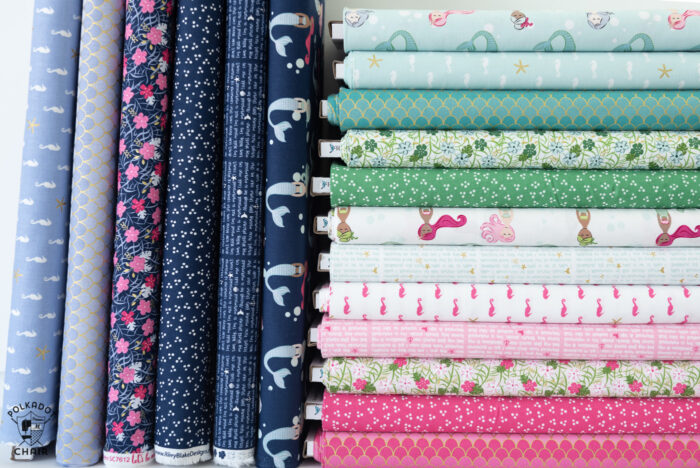 The line features 18 prints in 3 different colorways. It also features 2 panels.  I have to say that I think the panels are my favorite! I've had so much fun cutting them up and turning them into everything from pillows to bag pockets. The line also features a fun "text" print with all kinds of funny "punny" sayings.
The Look Book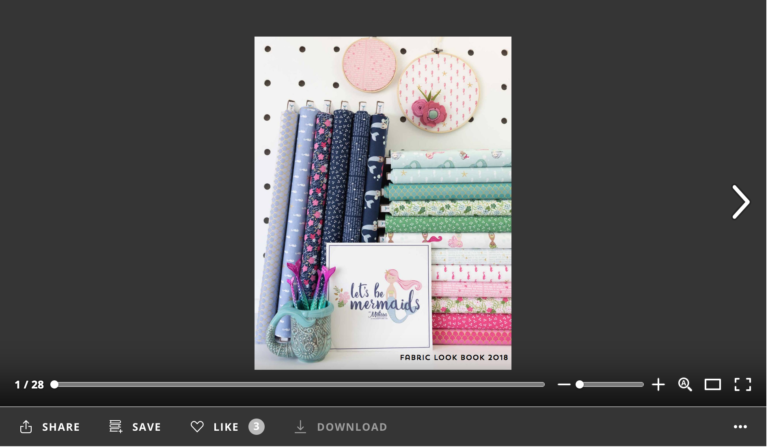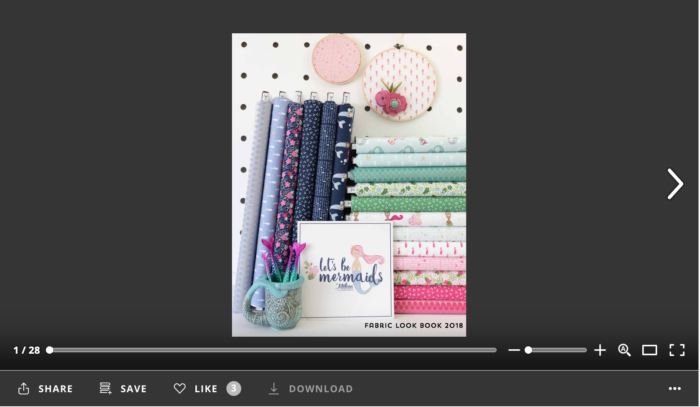 Click here to view the Let's Be Mermaids Look Book
Portland Quilt Market: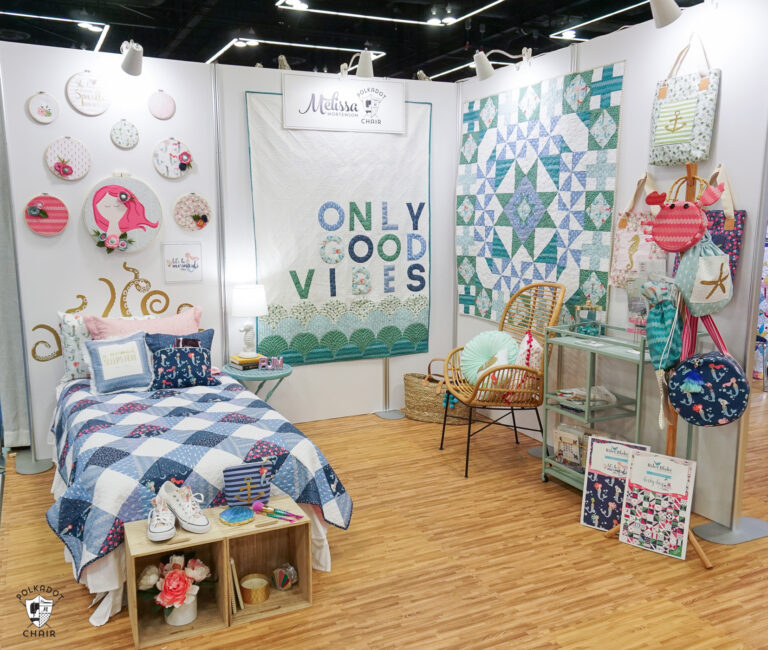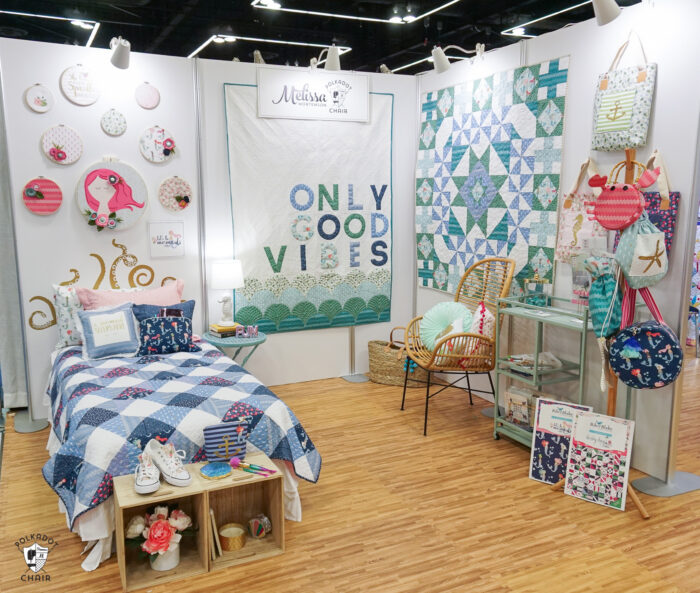 Last May I was able to show the collection at Spring Quilt Market in Portland, Oregon. It seemed strange to exhibit so much in advance of the fabric release date but that's just how the fabric industry works.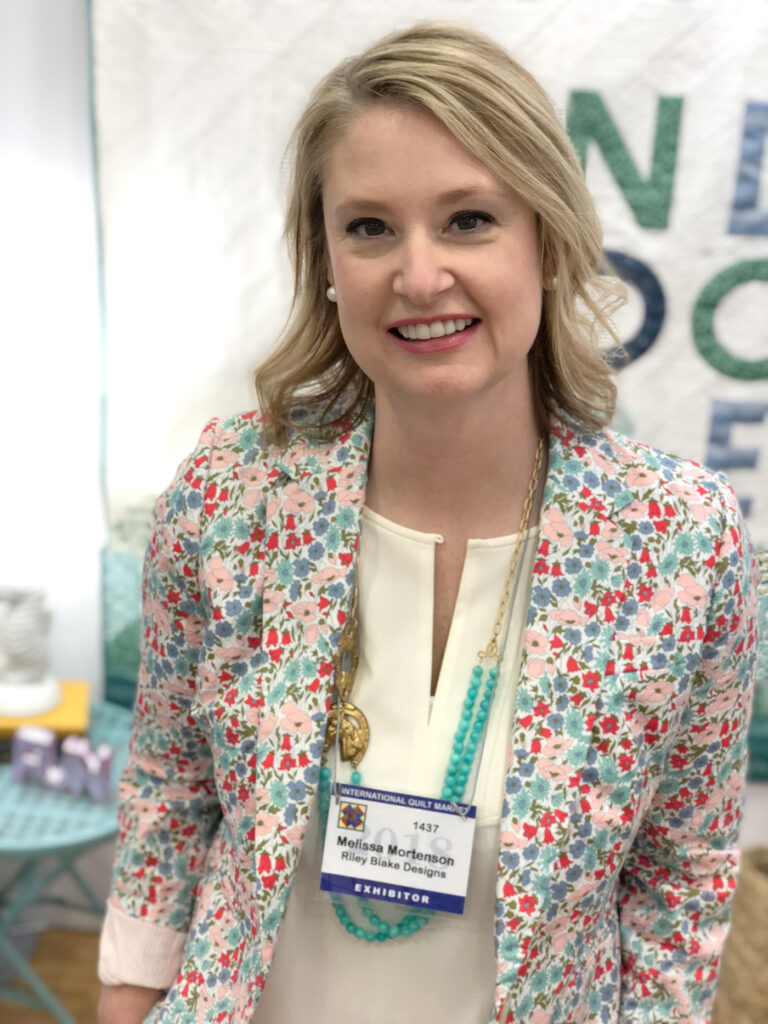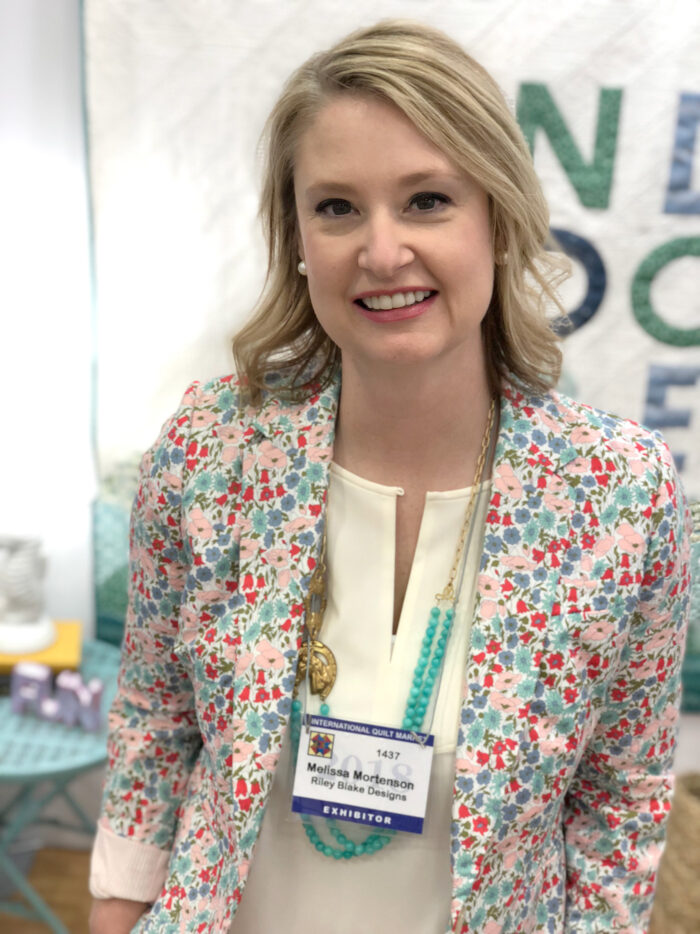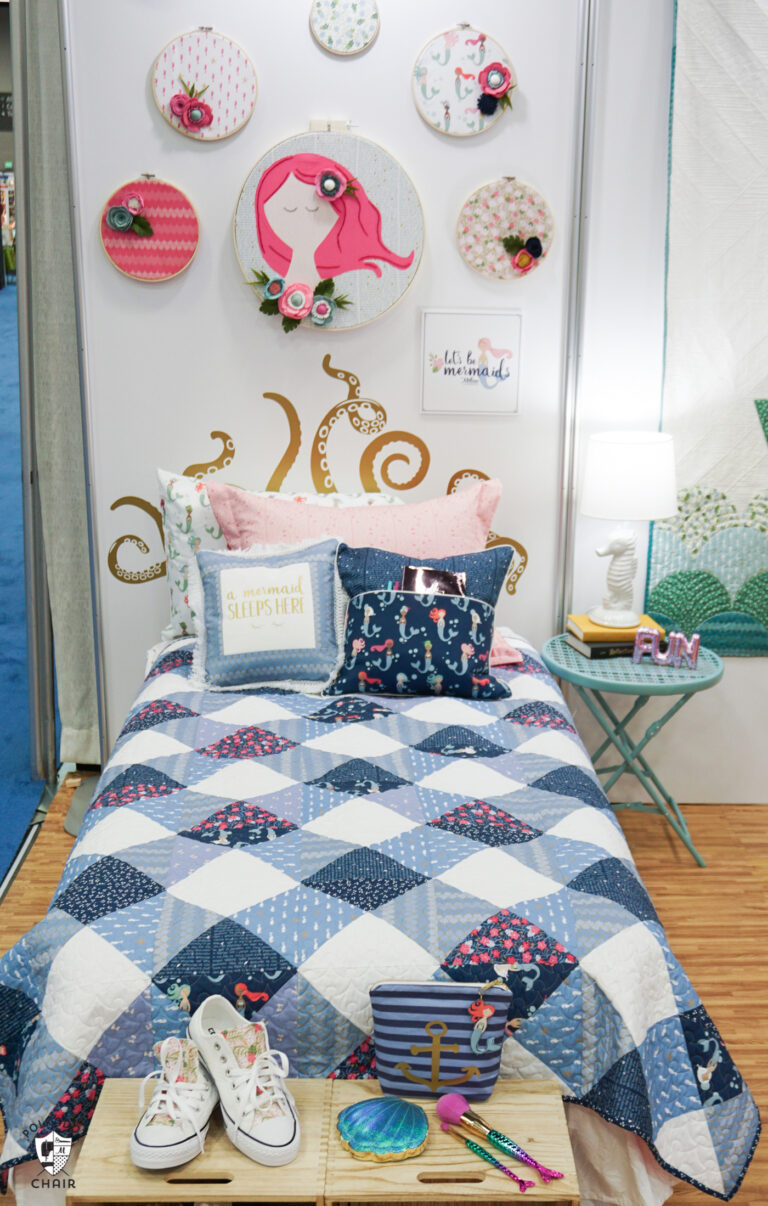 The benefit to exhibiting so early is that I was able to have a lot of sample projects made from the fabric that I was able to slowly photograph all summer.
What' it's like to Exhibit at Quilt Market along with some fun videos from the Portland area!

Project Ideas using Let's Be Mermaids Fabric: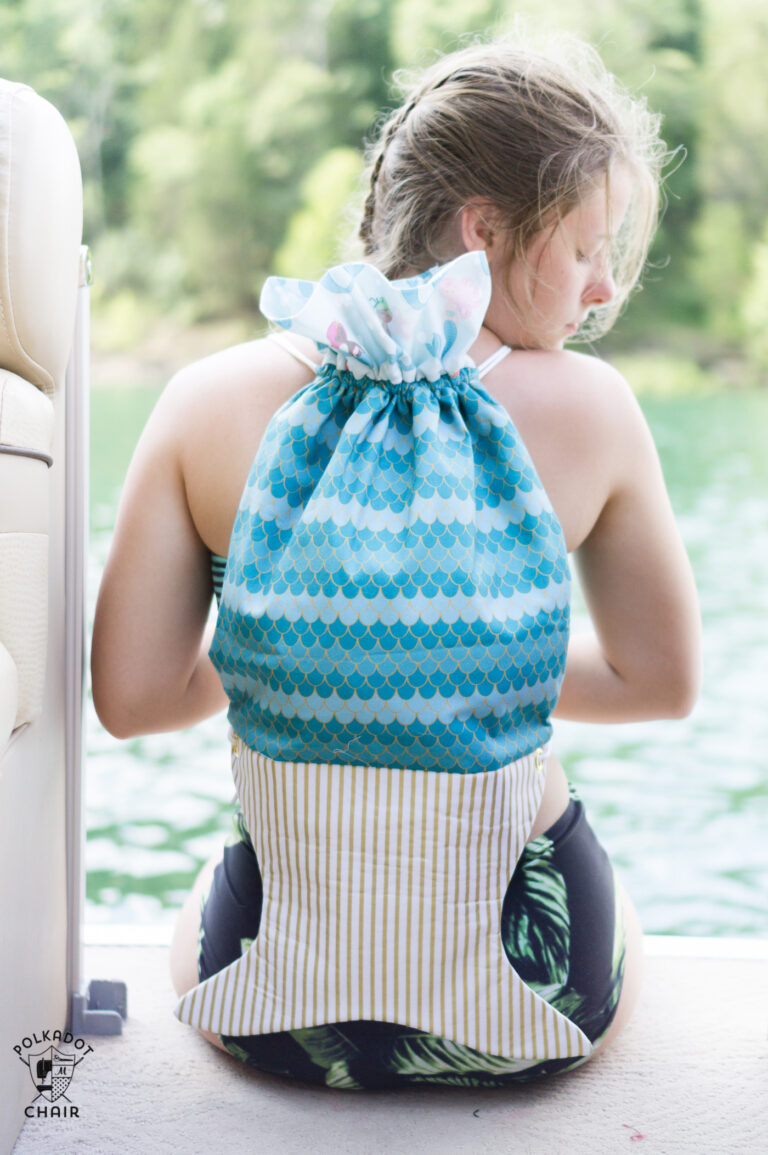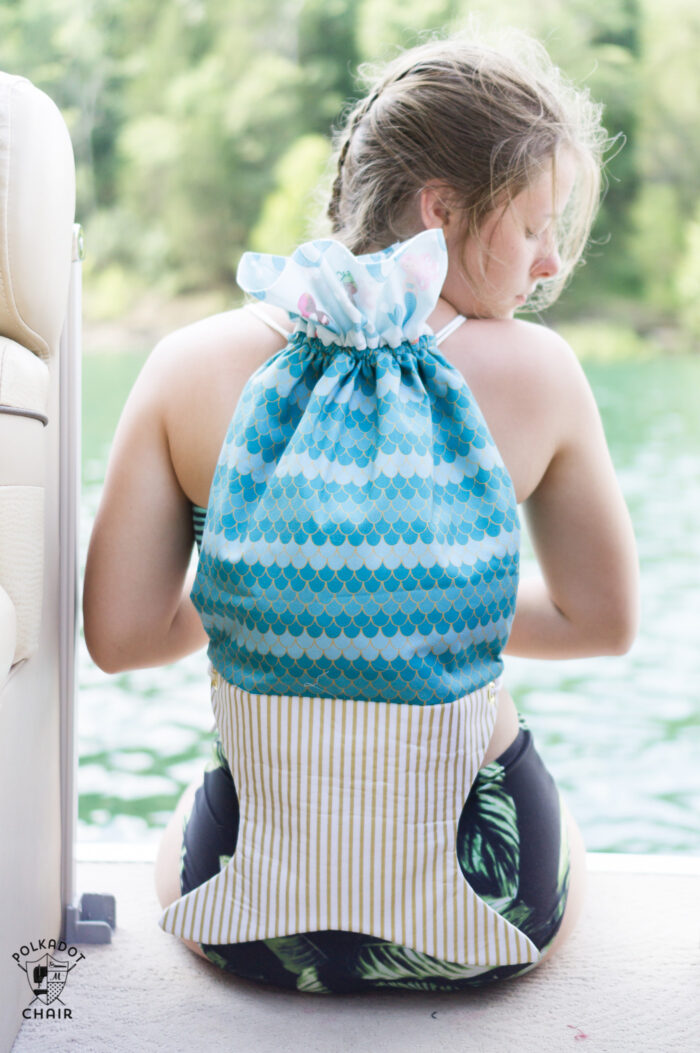 We toted quilts to Ireland and Disney World and managed to sneak a few bags down to the lake with us a few times last summer.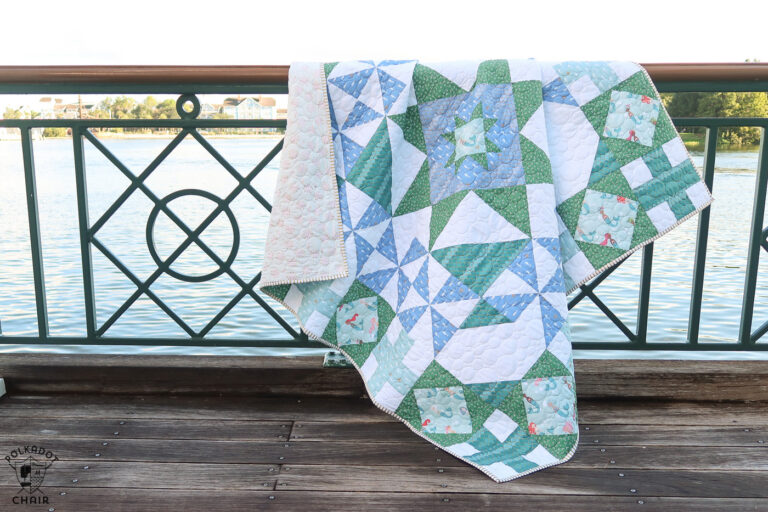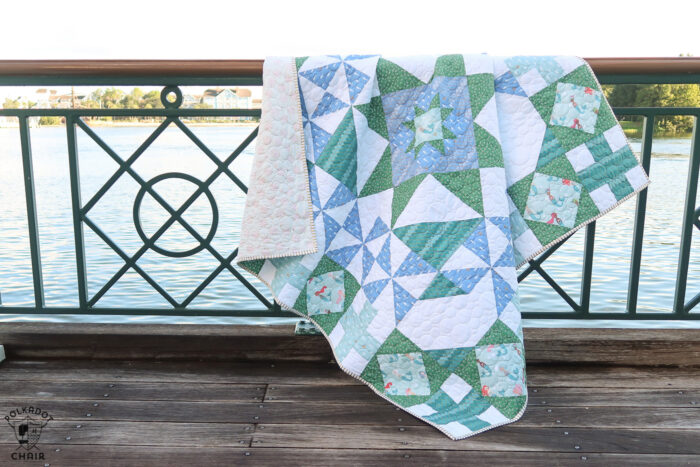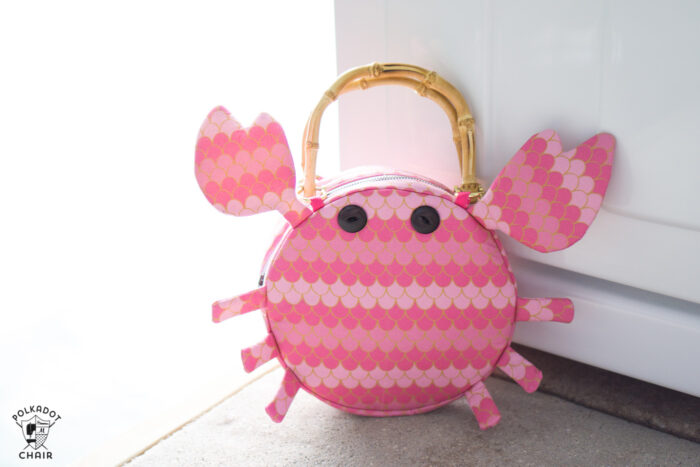 It was fun to think about what needed to be photographed and see if we could find ourselves somewhere near water in order to take some cute pictures.
New Quilt Patterns for Let's Be Mermaids Fabric
Letter Board Quilt Pattern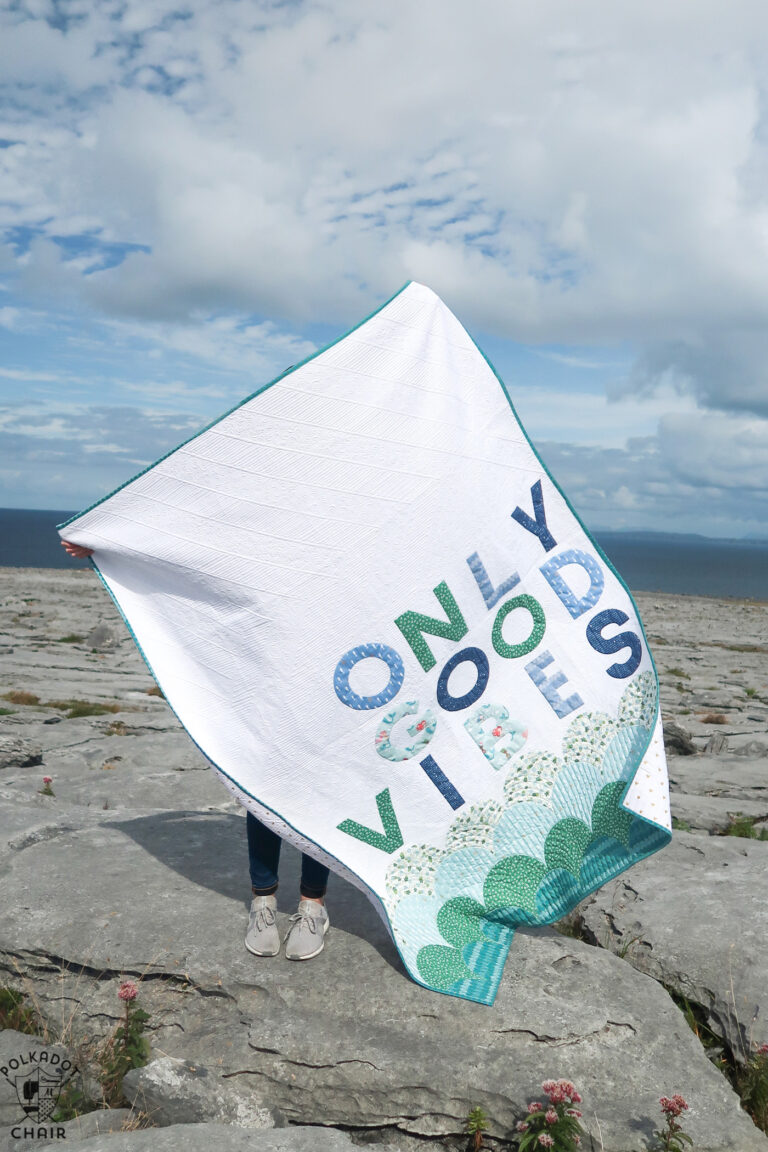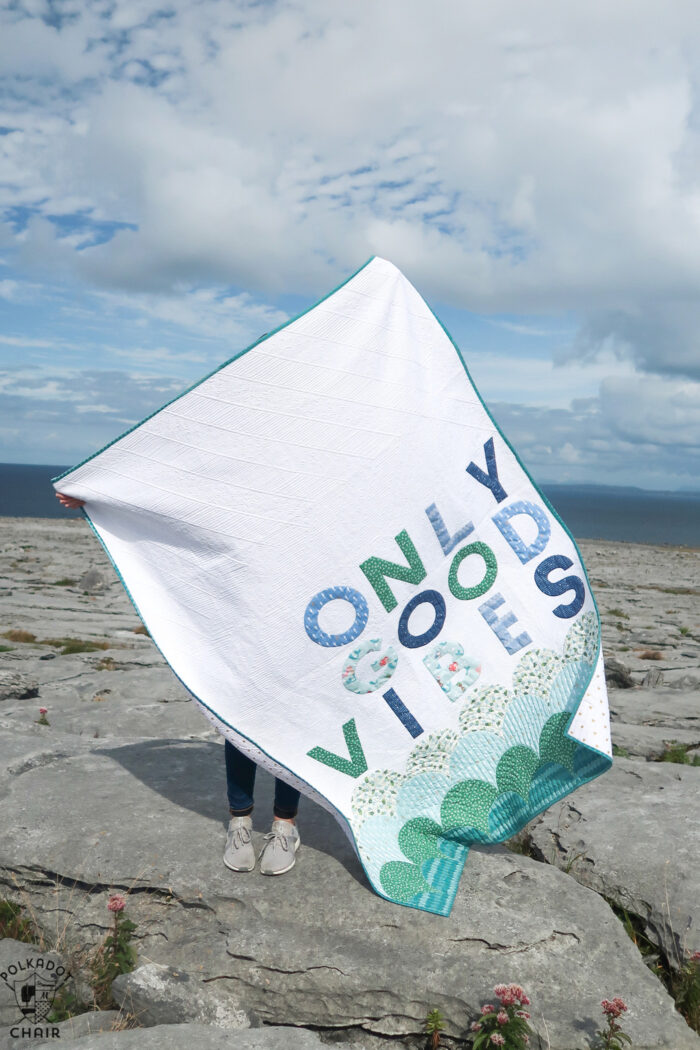 I think my favorites have to be the ones of the Letter Board Quilt that I took in Ireland last summer. The rocky landscape and ocean views reminded me of a place that mermaids would hang out.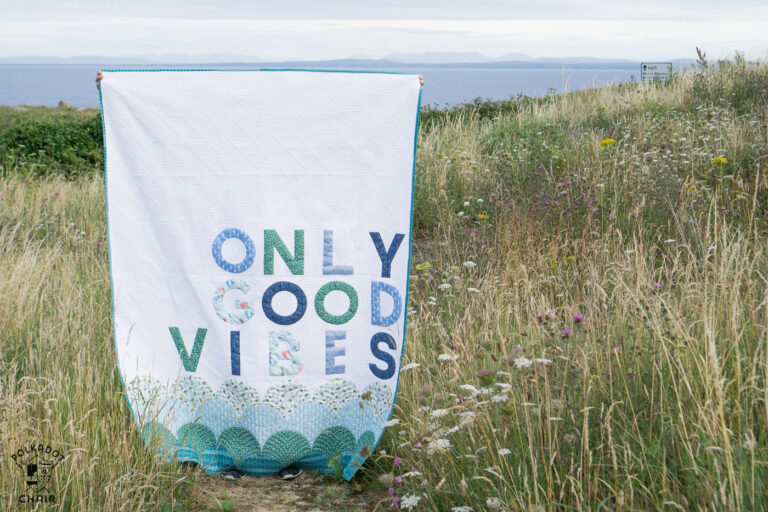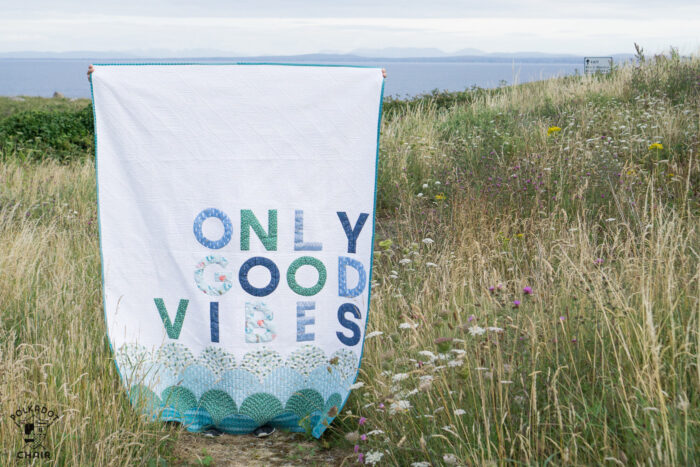 There is a new Quilt Pattern to go with this line. It's called the Letter Board quilt and will probably get a post all of its own. For now, let me share a bit with you. It's called the letterboard quilt because you can spell whatever you'd like, kinda like those cute letter boards you see popping up all over Instagram.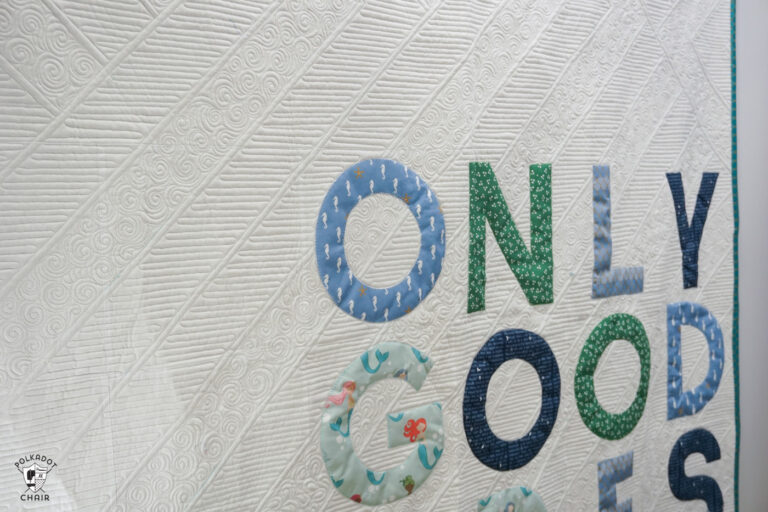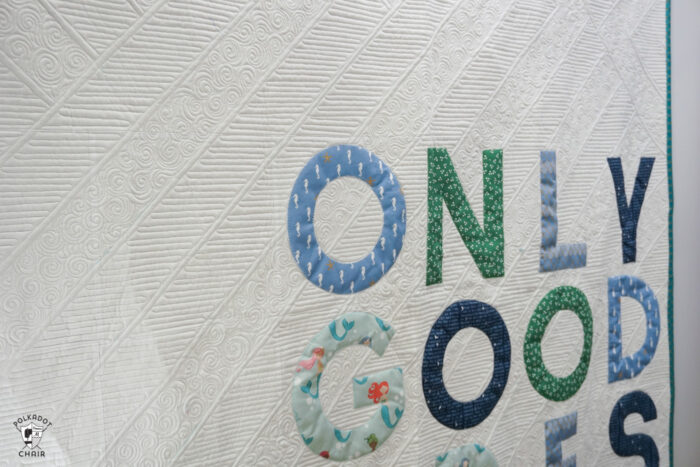 (Free Motion Quilting by Natalia Bonner)
The pattern comes with applique patterns for the entire alphabet. So you can design to your heart's content! The letters are raw-edge appliqued and the scallops at the bottom are machine appliqued but there are no raw edges.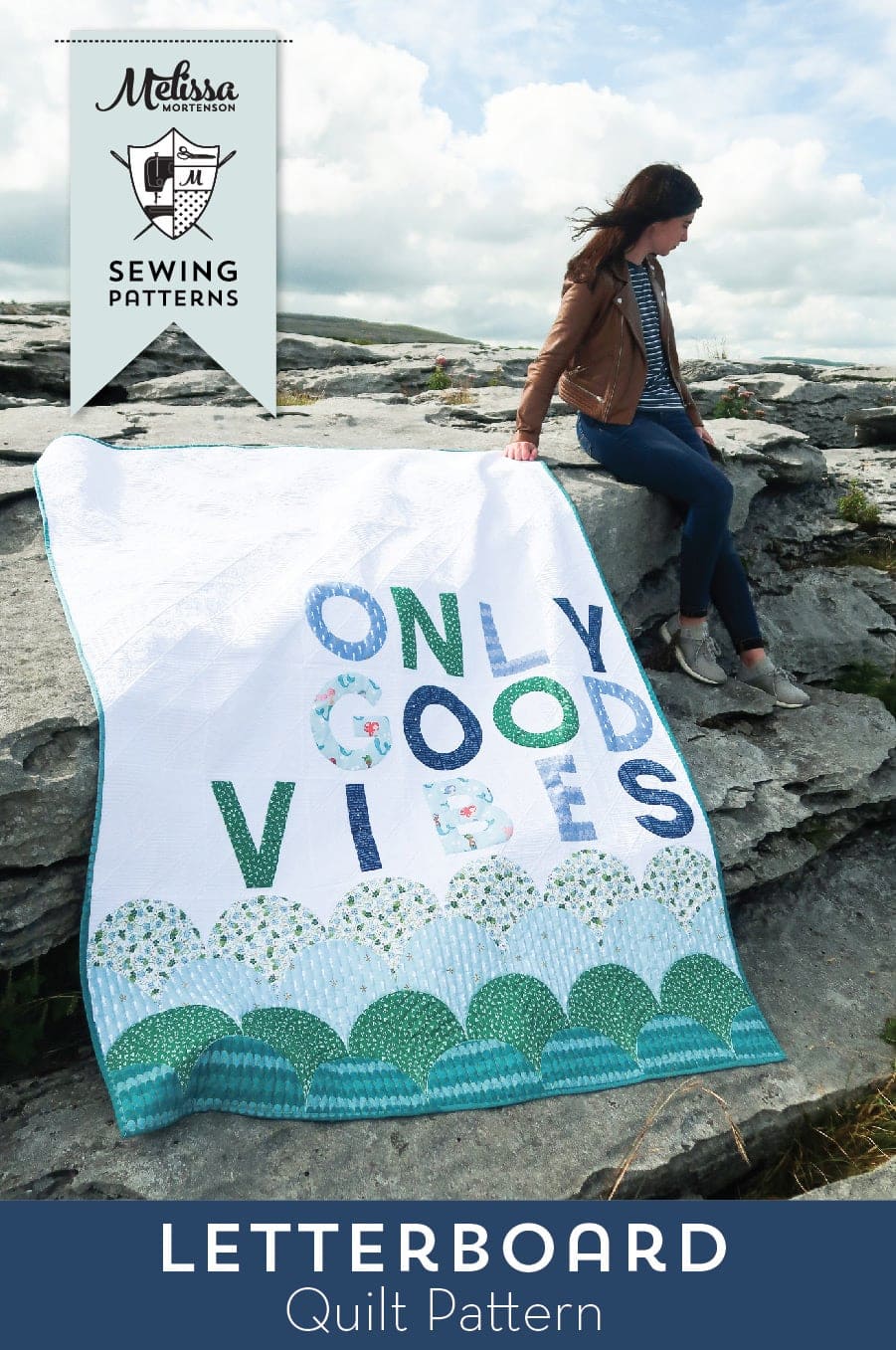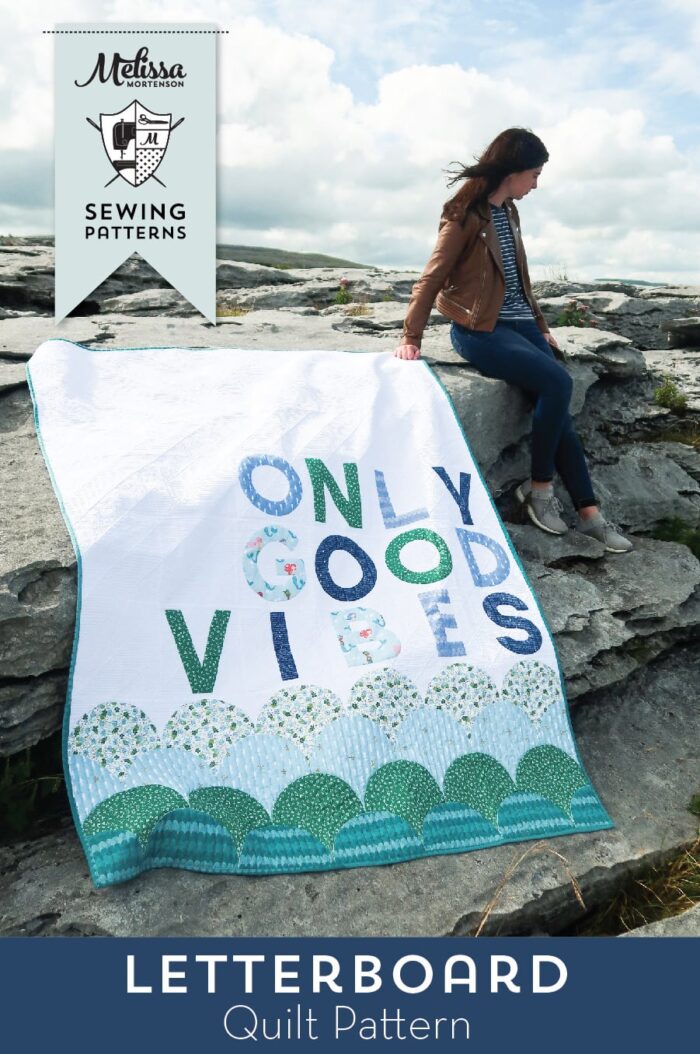 You can find it in the shop by clicking here.
Gingham Daydream Quilt Pattern
The other quilts shown with the line are my Gingham Daydream Quilt Pattern (with extra rows added to make it bigger- more on that later).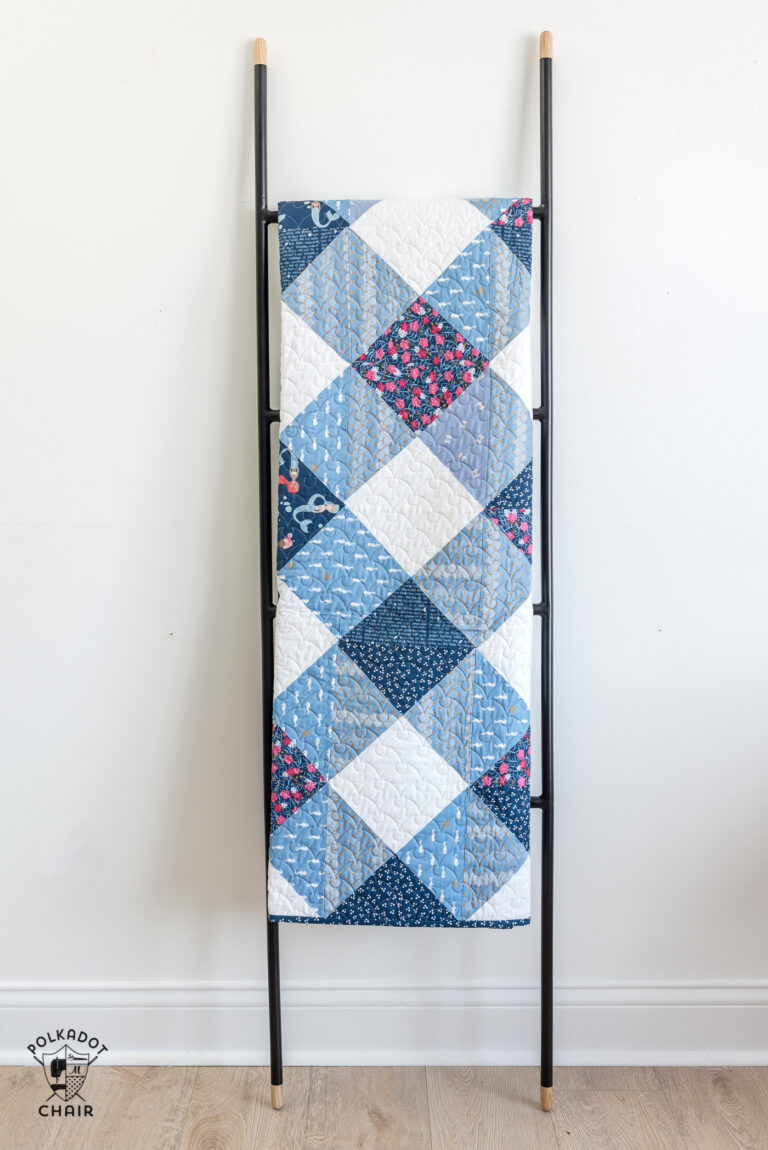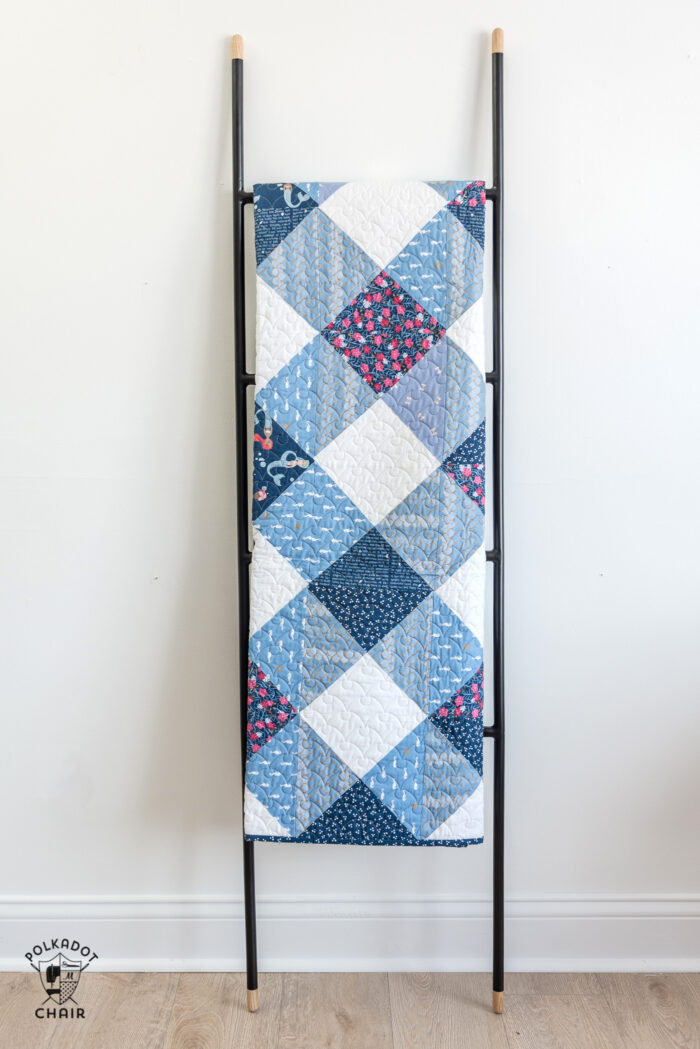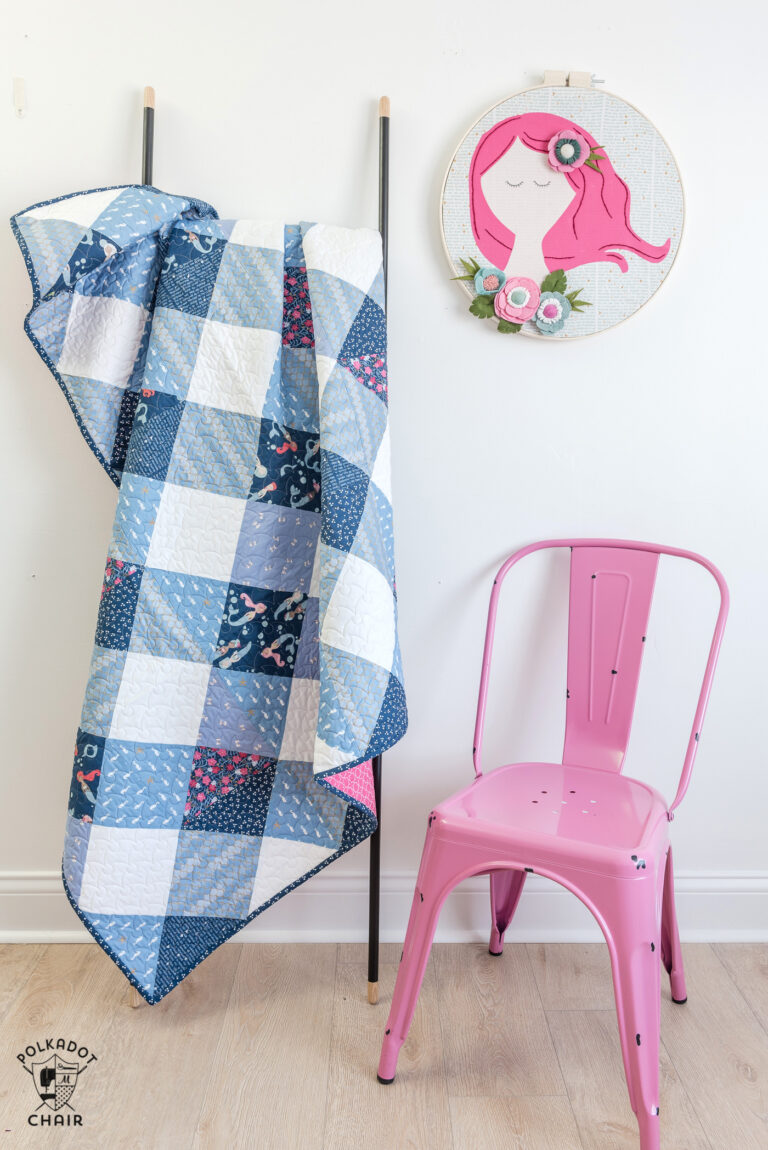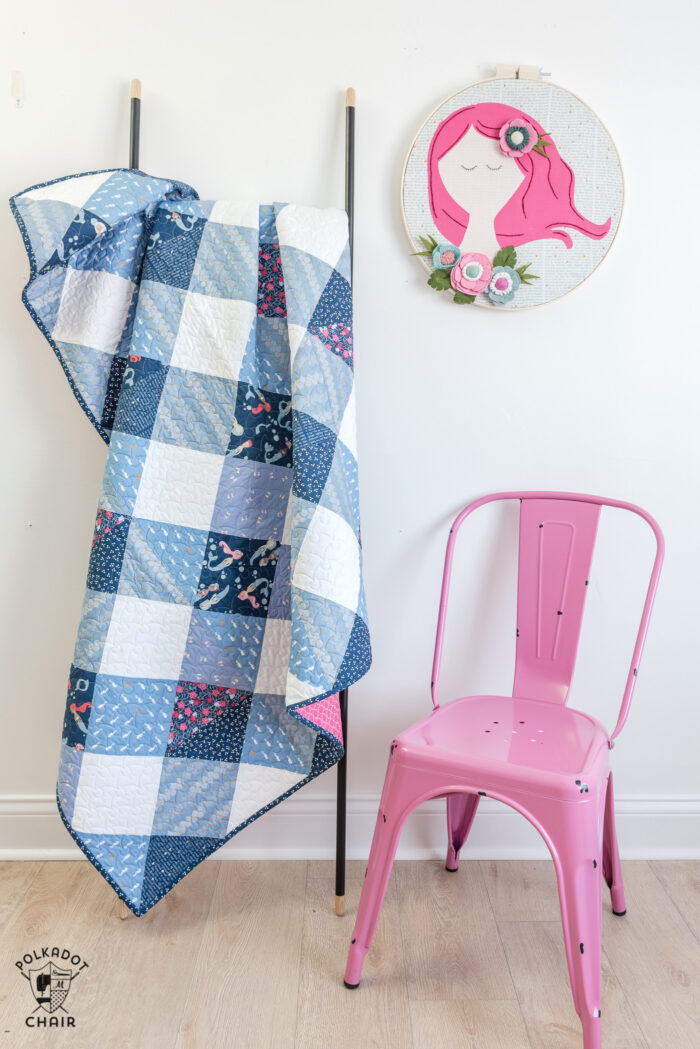 Patchwork Paddock Quilt Pattern
and the Patchwork Paddock quilt. This time stitched up with a lighter background.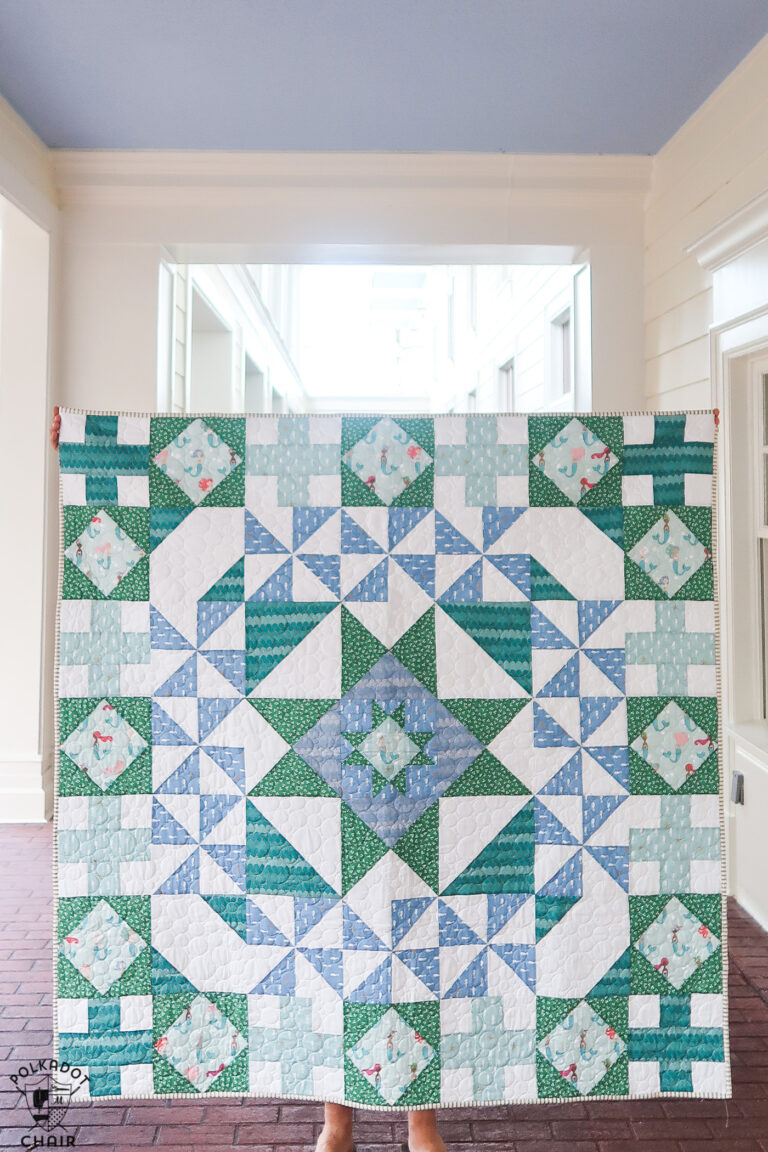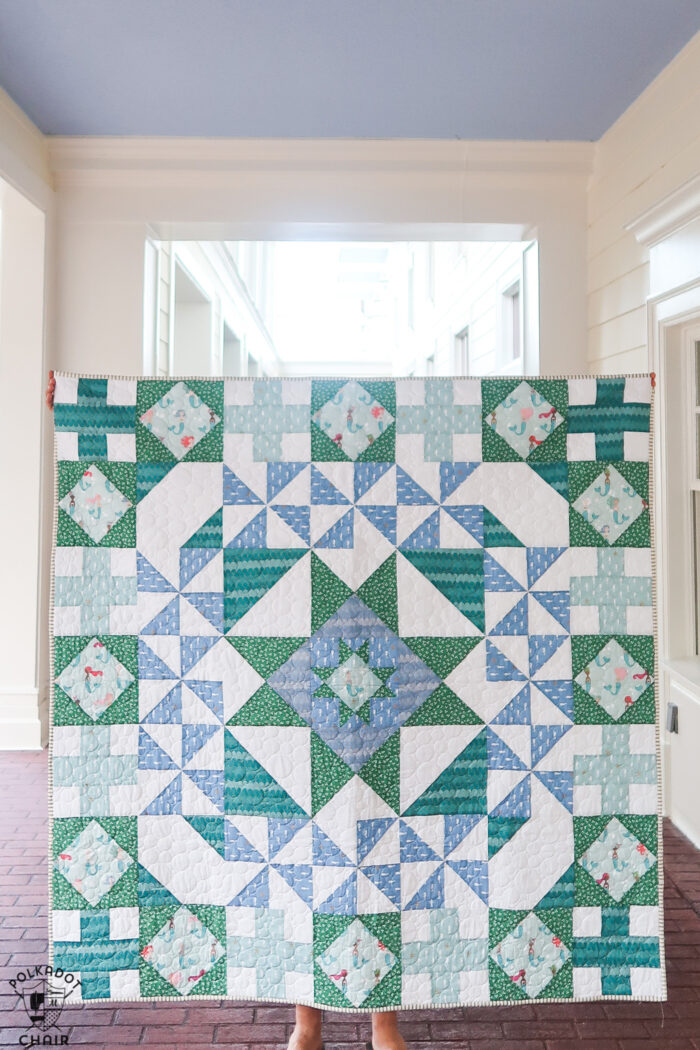 There are too many projects to share all of the details, but just know that ALL of these will be coming as free tutorials or patterns to the blog early this year. So you have LOADS of time if you'd like to start stitching up summer projects.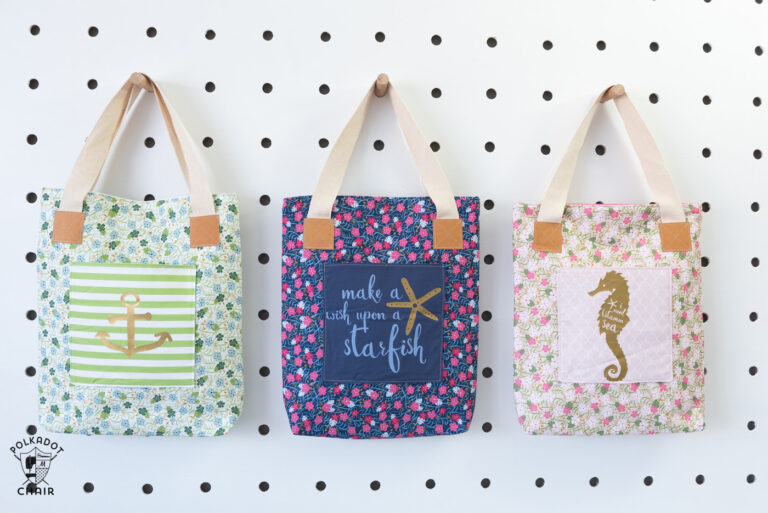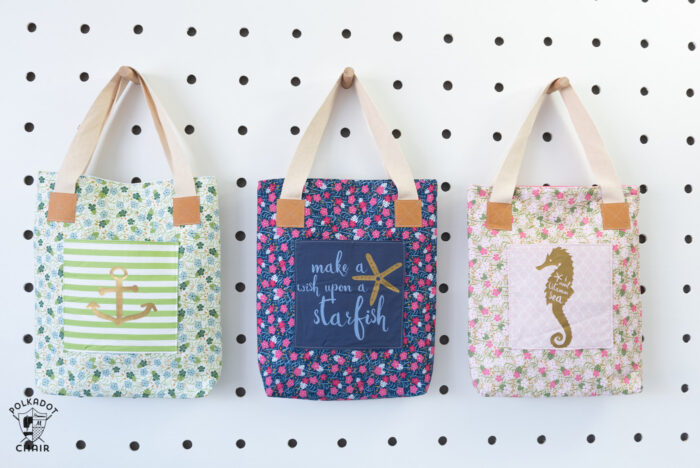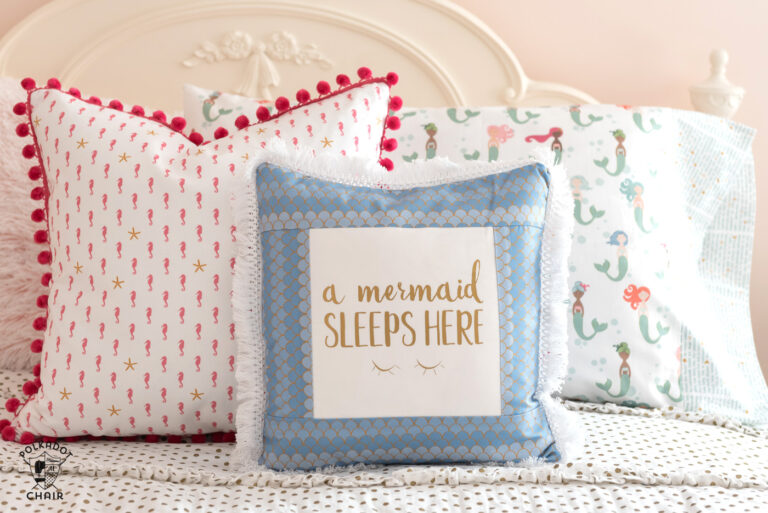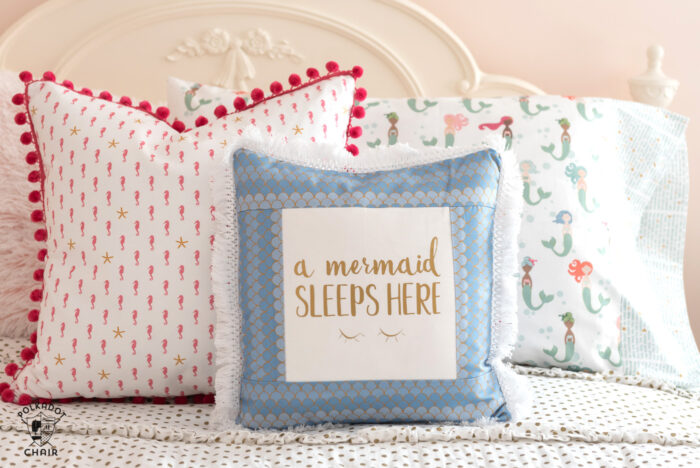 The Look Book:
I've created a lookbook for the line. You can view it in its entirety here.
You can purchase the fabric at your local quilt shop and online. Just ask for Let's Be Mermaids by Melissa Mortenson for Riley Blake Designs.
To view stockists of Riley Blake fabric just CLICK HERE for a list of Brick and Mortar Stores. CLICK HERE for online retailers.