I'm excited to announce that the Riley Blake Block Challenge is back! Each week get a free quilt block pattern and sew along with us as we create a mystery quilt!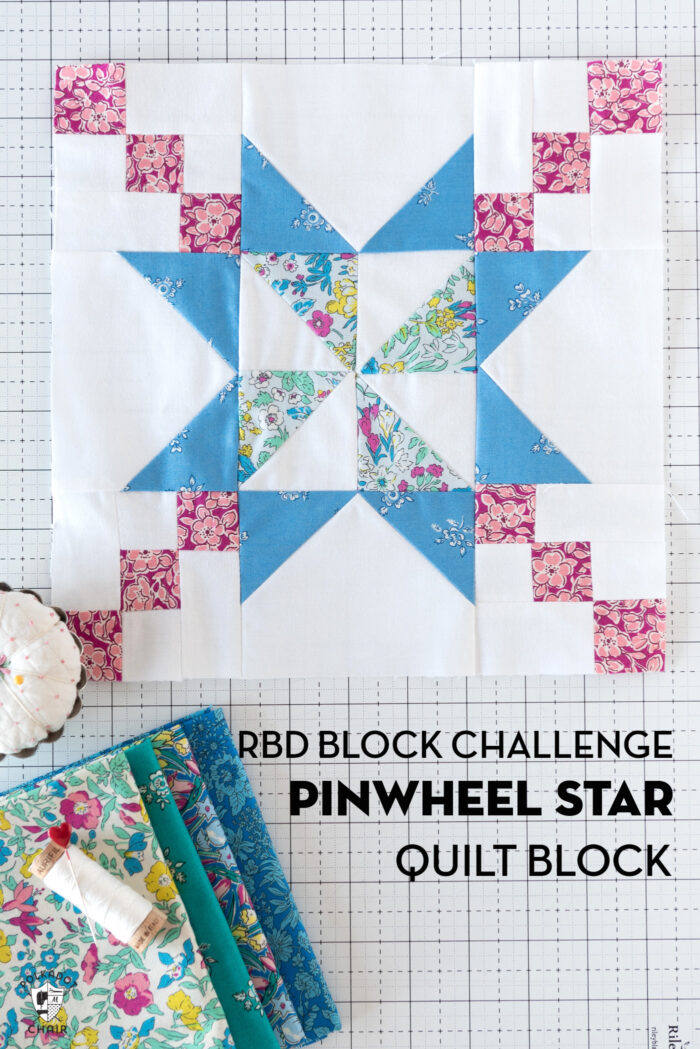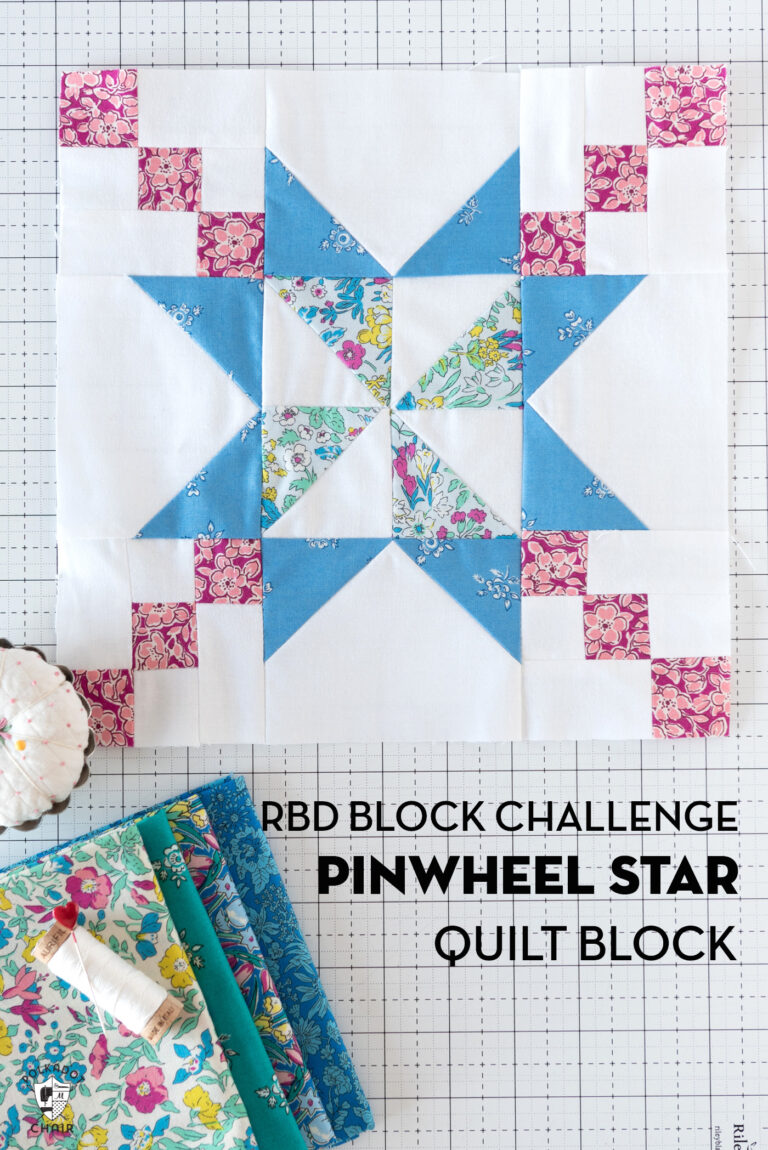 Last Spring, a group of Riley Blake Designers got together for a very informal, impromptu quilt along. Each week one of us shared a quilt block on our blog, and at the end of the quilt along, participants had enough blocks to create a sampler quilt.
It was such a hit that Riley Blake decided to do it again! This go-around is even better since they have created PDF's for you to grab each week of the quilt along.
About the Quilt
The final quilt layout is a mystery! I can tell you there are 16 blocks that finish at 10″ each. The quilt also features some "fancy sashing". I've seen the finished quilt and you're going to love it!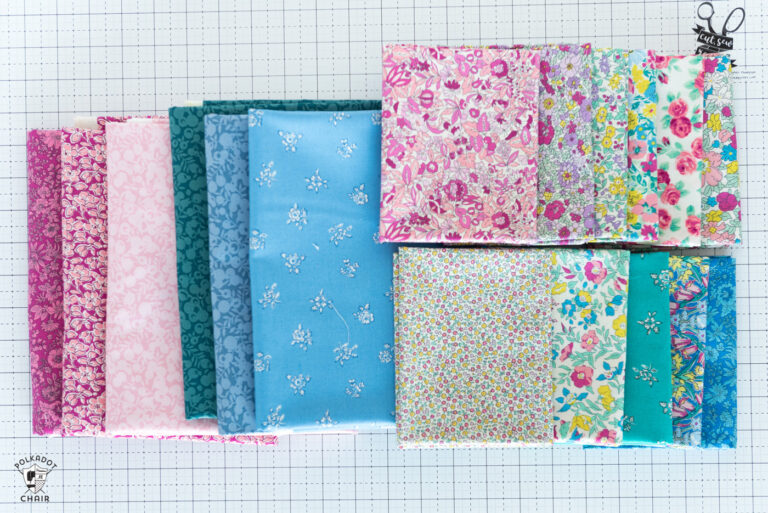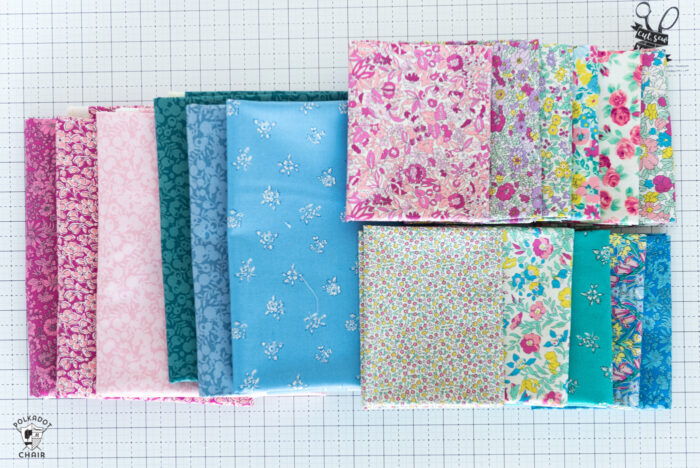 For my quilt, I've decided to use Liberty of London's quilting cotton range, Summer Flower Show. I ordered my fabric on Etsy last week, so I know it's still available. My daughter has been bugging me to create an ALL Liberty quilt for her, and I decided this would be a great opportunity to do so!
Quilt Along Schedule
The quilt along runs now through June. On the 1st, 2nd, & 3rd Tuesdays of the month, we will share a new block pattern. The remaining weeks in each month will be for catching up. I'll be posting all of the block patterns here. If you forget to grab one, they will also be in the Sewing Template Library.
How to Get the Pattern
The pattern is free and provided by Riley Blake Designs with blocks created by 16 different designers.
Fill out the form below and we will email you all of the blocks in the challenge.
Organization Tips!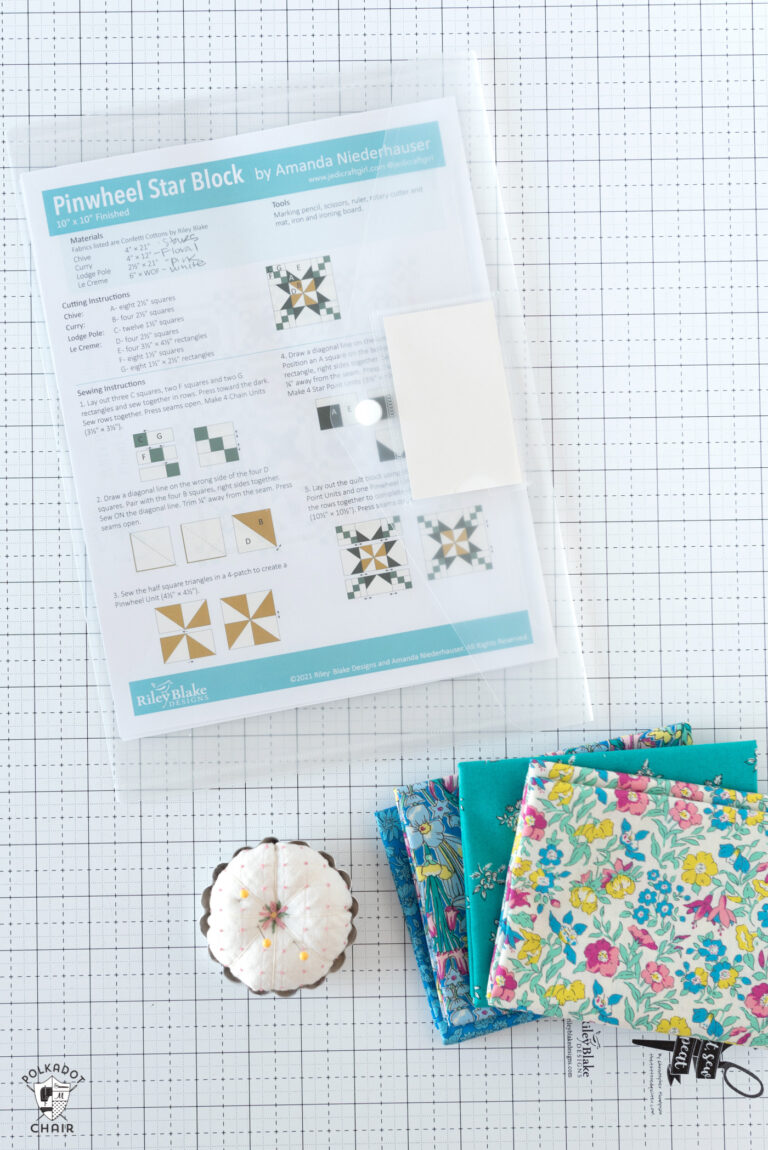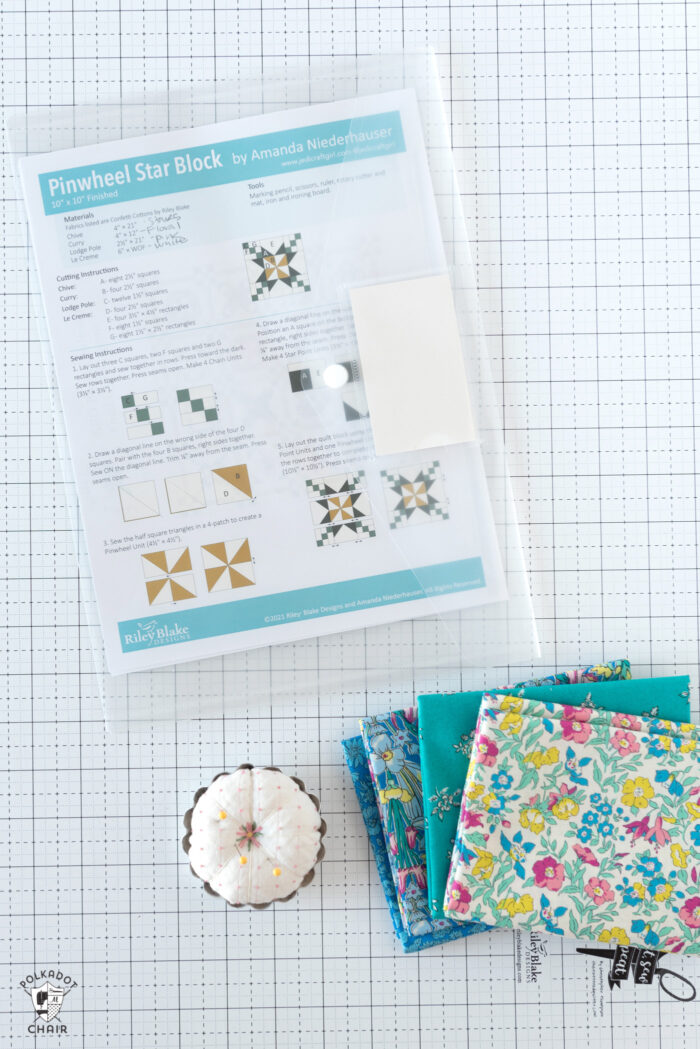 Since this quilt along covers a few months and several weeks, you're going to end up with a lot of printed paperwork. I like to keep my projects like this organized in clear envelopes. I grabbed mine on Amazon, you can find them in office supply stores as well.
Quilt Block Examples
Quite a few Riley Blake Designers are sewing along with the challenge. Here are a couple of the blocks they created if you're looking for ideas.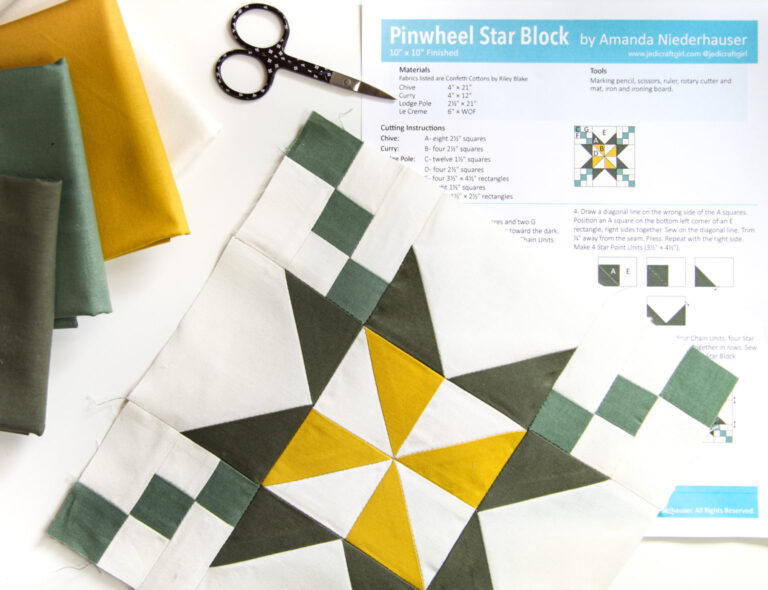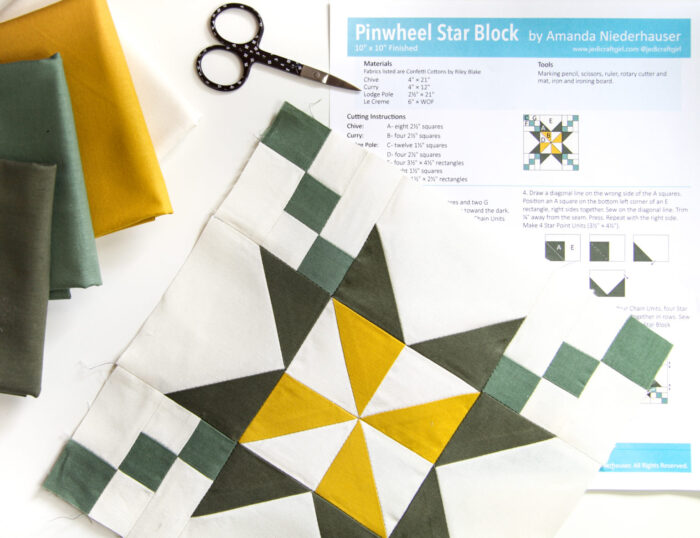 The employees at Riley Blake Designs are stitching along too and using the new Riley Blake Confetti Cotton colors for their quilt.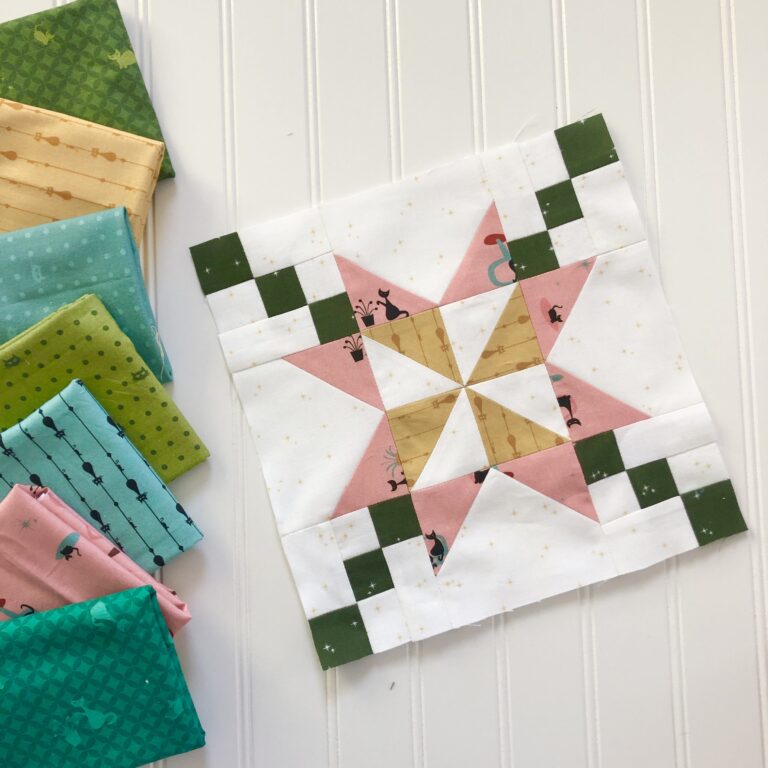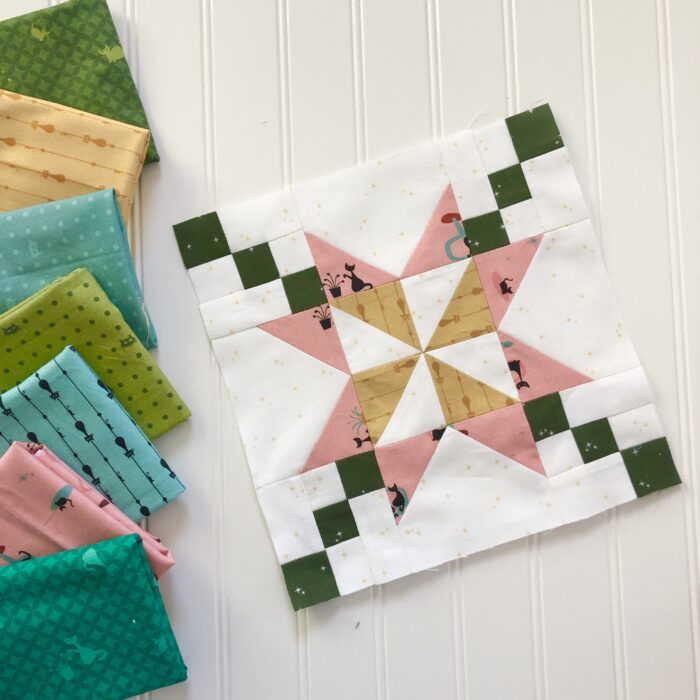 Amanda from Jedi Craft Girl designed this weeks block. Here you can see her version stitched up in her new fabric line, Mod Meow.