Have you wanted to learn how to sew a zipper pouch? I've rounded up 40 of my favorite free Zipper Pouch Sewing Tutorials to share with you today… which one is your favorite??
I LOVE making zip pouches!! They make perfect gifts, sew up quickly and are easily customizable.
Table of Contents
With a simple zip pouch sewing tutorial, you can make a million different cute and clever gifts for your friends!
This article is an "oldie but goodie", we frequently check back on our list of zip pouch patterns to make sure that it is up to date and current. Since there are a lot of NEW tutorials on our list we thought we'd share them with you again today.
Learn How to Make a Zipper Pouch with these fun tutorials!
Our Most Popular Zip Pouch Tutorials
1. Dad's Travel Bag, a Boxed Zip Pouch Tutorial – this zip bag is boxed making it great for travel. It also features a bit of leather trim.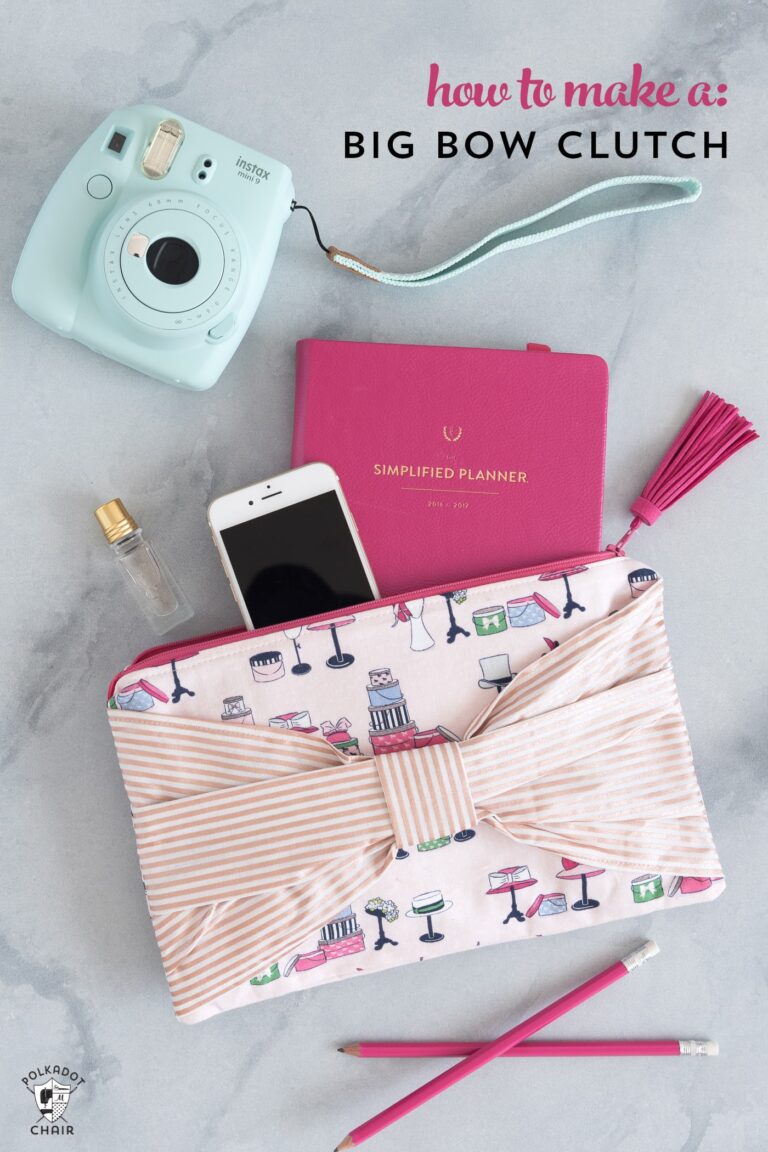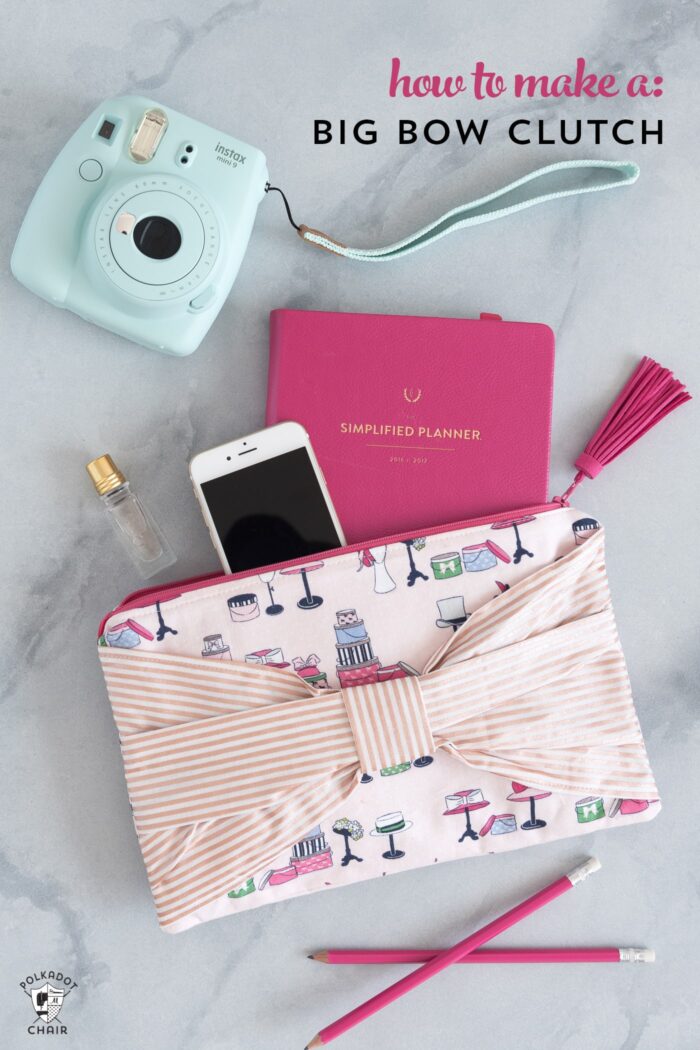 2. Bow Front Clutch Zip Pouch. Add a bow to the front of a simple zipper bag and you've got a fun clutch.
3. Leather & Polka Dot Fold Over Clutch. We stenciled the polka dots on this zipper bag with gold metallic paint. You could get the same look using polka dot fabric if you like.
4. Seersucker & Leather Fold-Over Clutch. The touch of seersucker on this pouch makes it perfect for summer.
5. Polka Dot Zip Pouch with a leather bottom by Knitty Bitties – This pouch features both hand stitching and a bit of leather.
6. Nesting Doll Zip Pouches (Note: this is not a free pattern)
7. Monogrammed Leather Zip Pouches – so perfect to make as Christmas Gifts for Guys!
8. Batman Zip Pouches – Just an idea- not a full tutorial, but you can easily make them based on our Simple Zip Pouch Pattern linked below.
Zip Pouches that Make Great Gifts
9. Necktie Zip Pouches. Upcycle Dad's old ties into something you'll keep for a long time.
10. Sunglasses Case Tutorial. Stop losing your sunglasses! Stitch up a fun case to keep them in.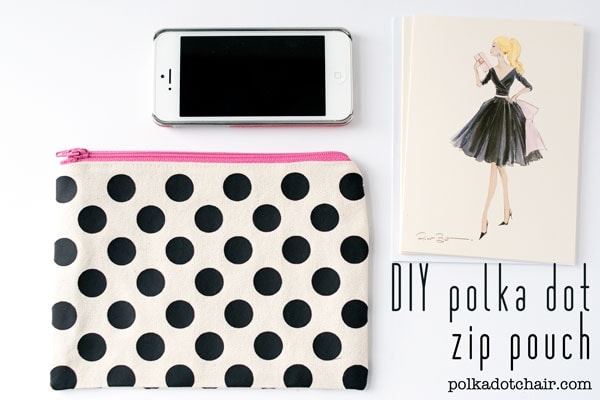 11. Polka Dot Zip Pouch – we used Iron on Vinyl to make the polka dots!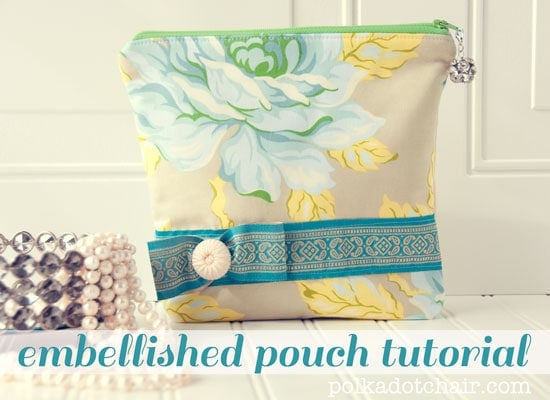 12. Embellished Zip Pouch – add a bit of ribbon or trim to a simple zip pouch pattern to give it a bit of extra POP!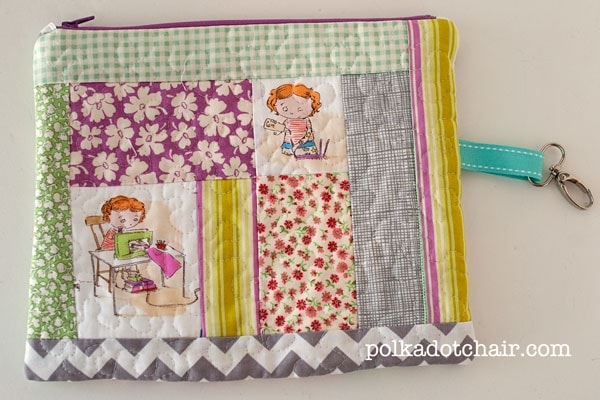 13. Quilt as you go Zip Pouch. I created this zip pouch using a quilt as you go method. I link to the tutorial I used in the post.
14. Embroidered Zippy Pouches – A fun idea! You'll need to use our Simple Zip Pouch tutorial linked below to make one.
15. iPad Cozy – a great little zip pouch to make to keep your iPad pens close by.
16. Zip Pouch made from a Shower Curtain – this one is an older tutorial but still one of my favorites. It's so simple to make and quite inexpensive since you use a shower curtain as your fabric.
17. Lego Zip Pouch – this is one of the first projects that we featured on the blog over 10 years ago! One of these days I'll go back and make it again, but you can get a general idea of how to make a clear zip bag from the tutorial.
18. Fat Quarter Zip Pouch Tutorial – The extra bit of cork around the top of this zip bag makes it unique.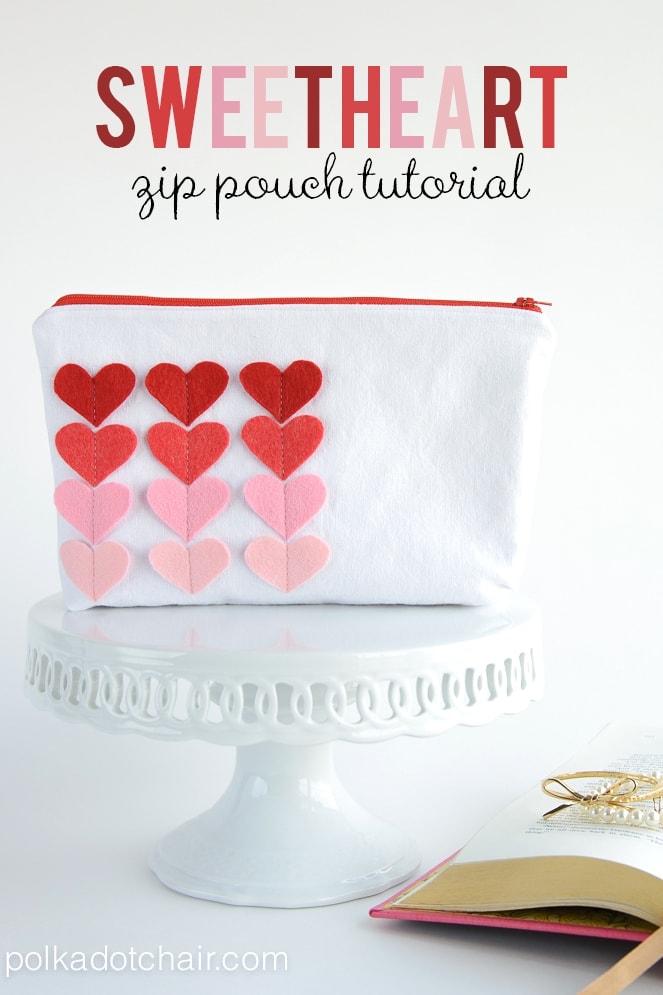 Sweetheart Zip Pouch- this pouch is made from canvas and embellished with felt hearts.
Our Newest Zipper Pouch Tutorials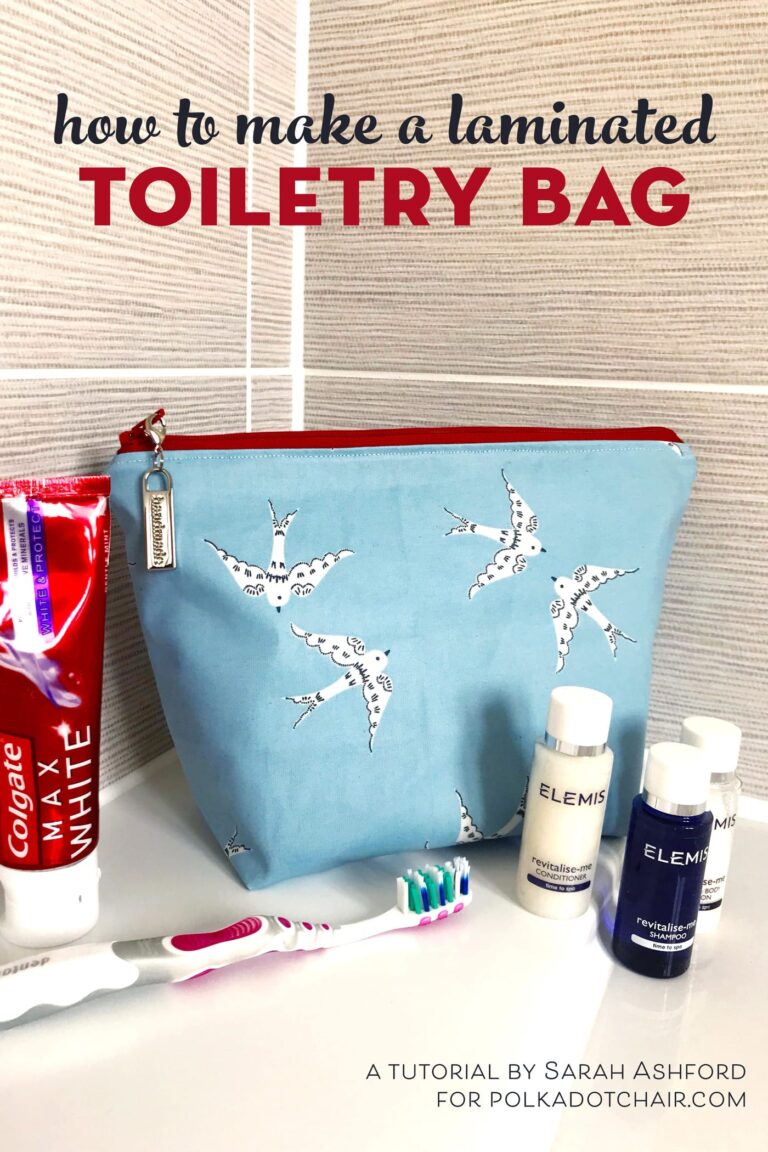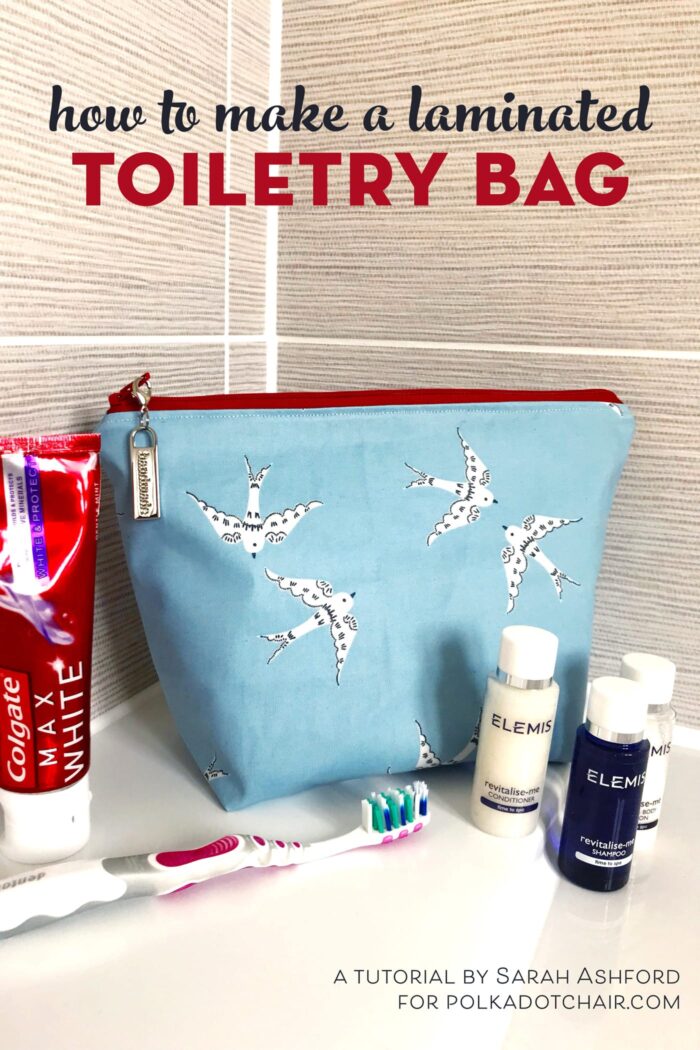 19. Laminated Toiletry Bag. This bag is made entirely from laminate fabric, making it perfect for travel.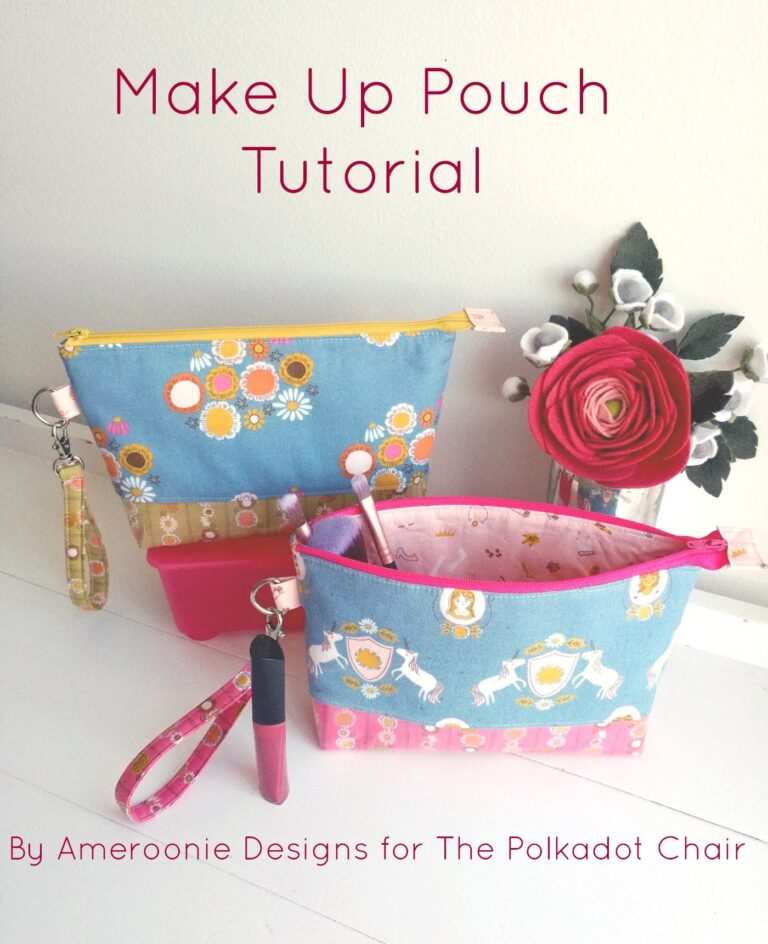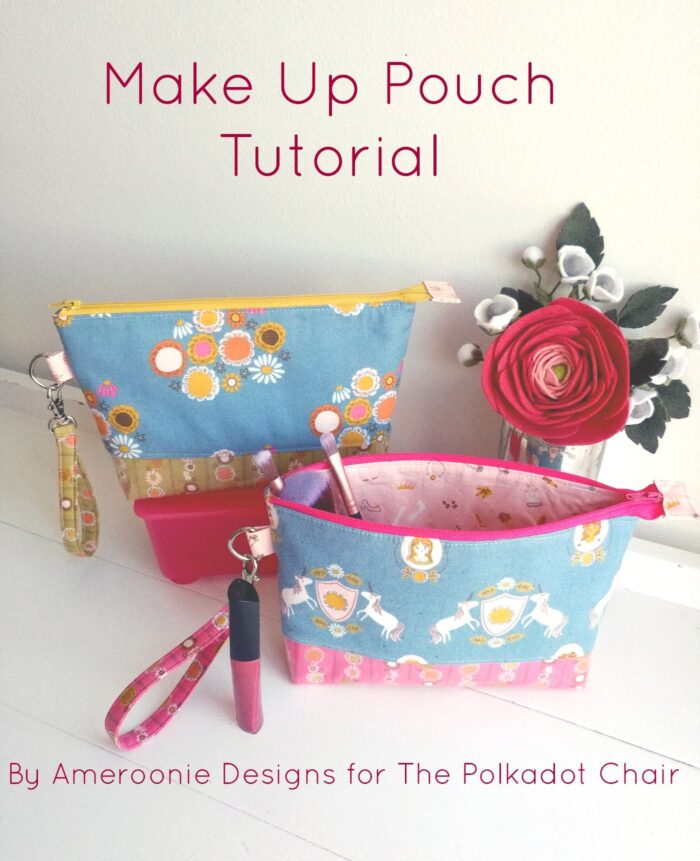 20. DIY Make Up bag with Vinyl Lining. This bag has a vinyl lining, to make it wipeable. Includes instructions to laminate your own fabric.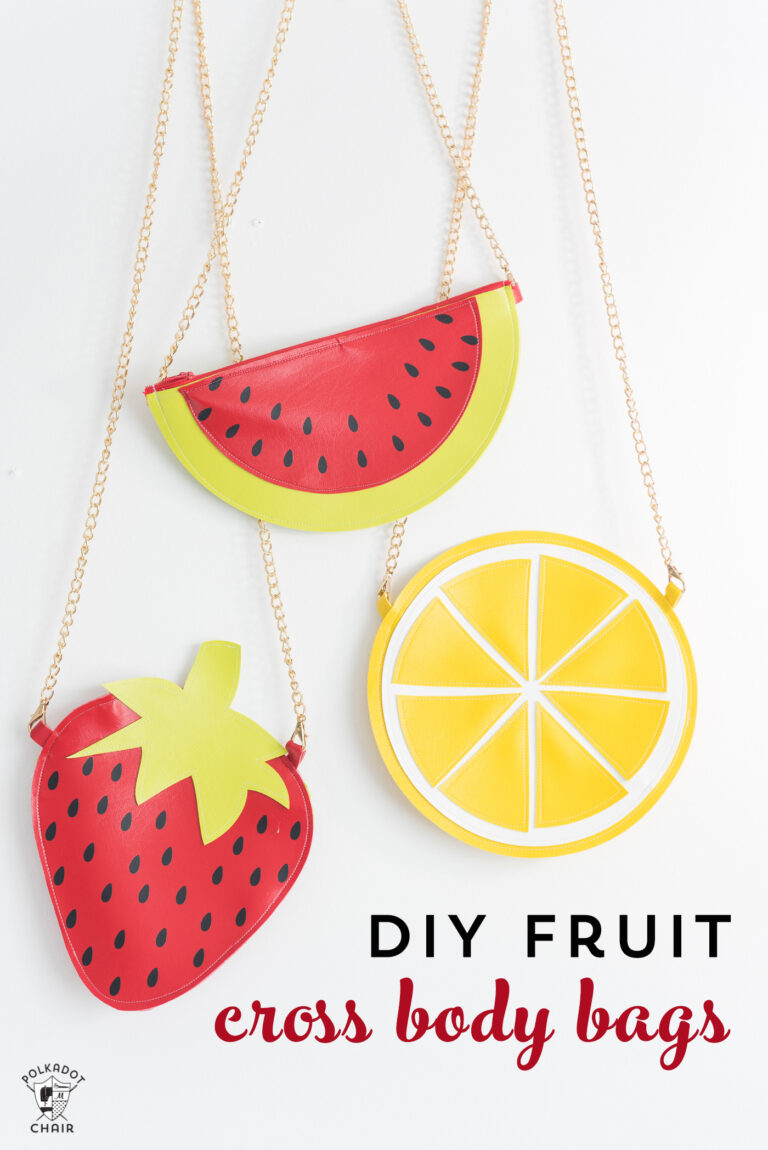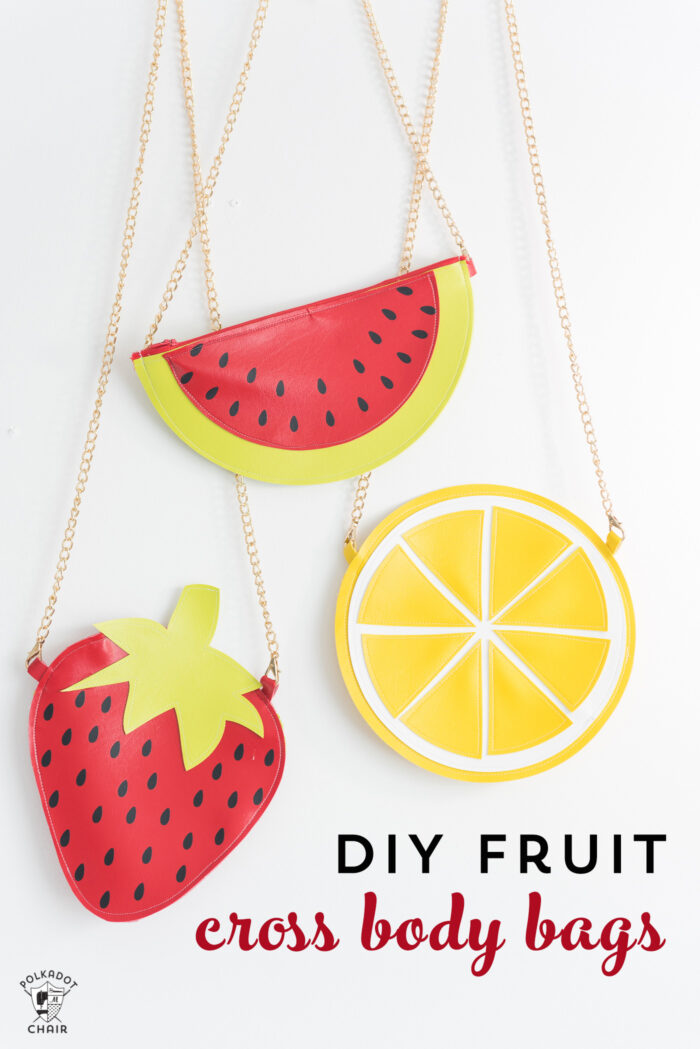 21. Fruity Cross Body Zipper Bags . These fun bags were made using a Cricut Machine. They would also make really cute pencil pouches for back to school.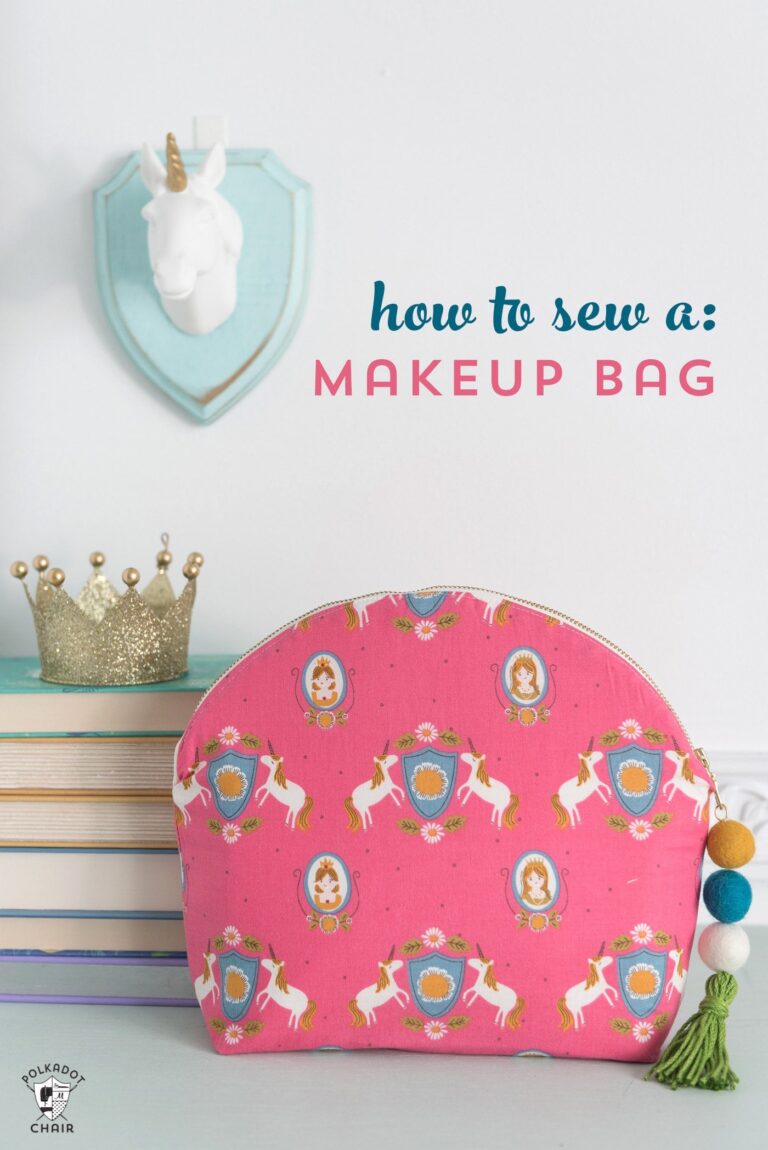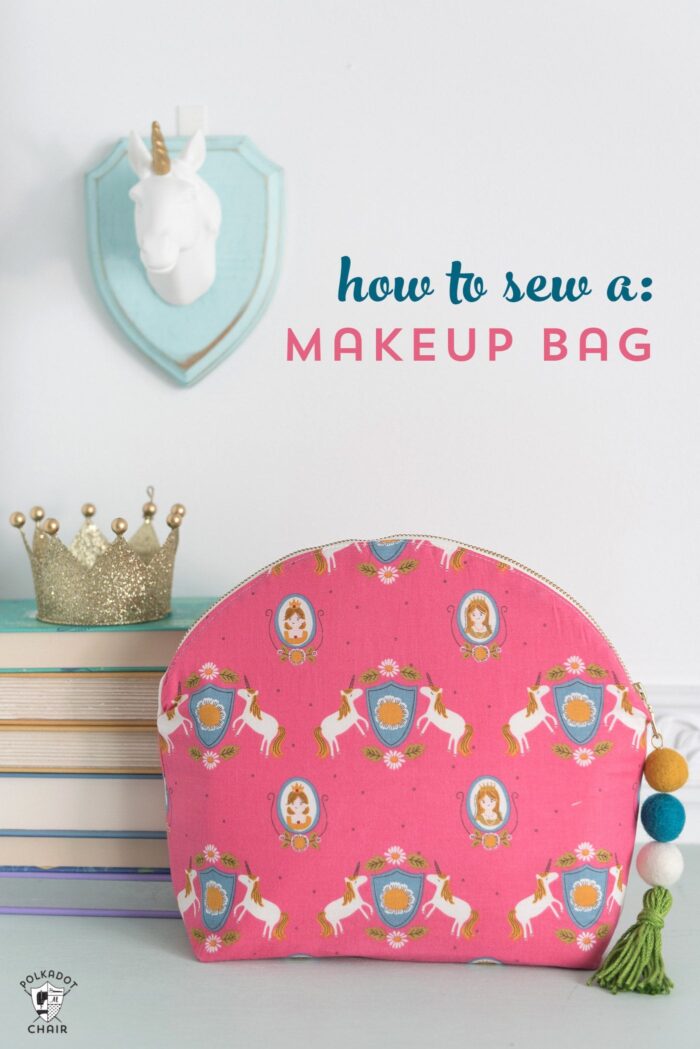 22. Curved Top Make Up Bag Tutorial. This variation of a simple zip pouch features a curved top.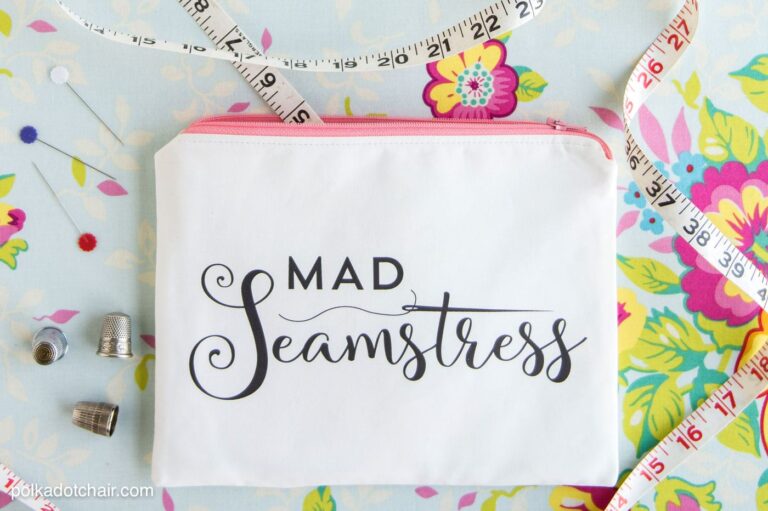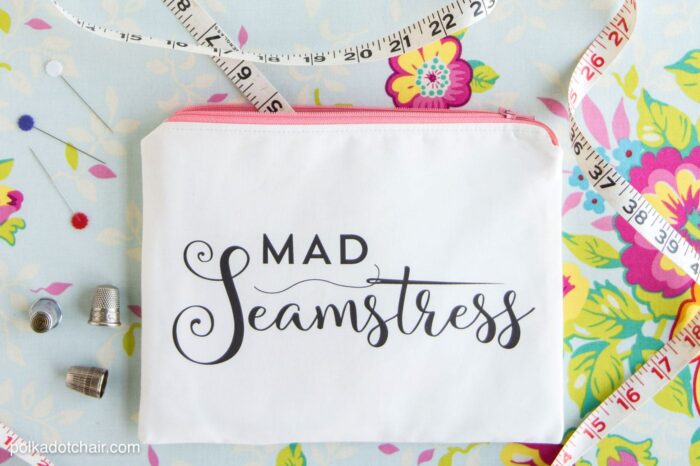 23. Mad Seamstress Zipper Pouch. Did you know you can print on fabric? That's what we did for this fun pouch. You can get the printable and make one yourself.
24. Leather Trimmed Zipper Pouch Tutorial. The extra bit of leather at the corners of this pouch makes it extra fun.
25. I'm So Fancy Makeup Bag Sewing Tutorial. Another printable zip pouch!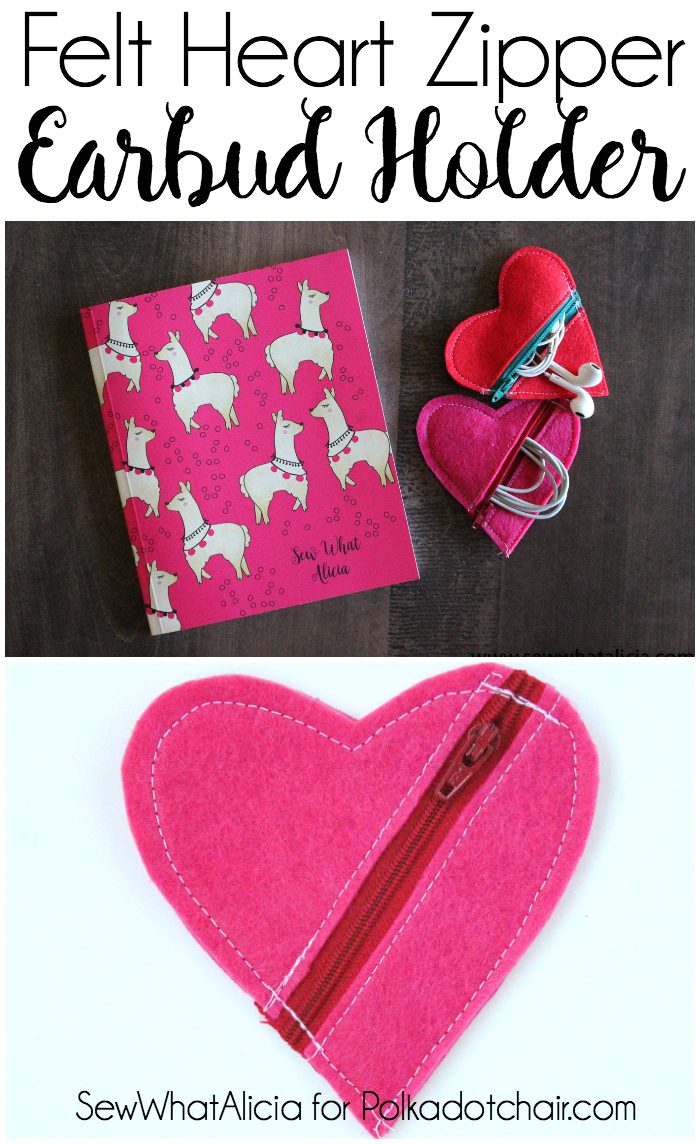 26. Felt Heart Earbud Pouch Tutorial. These would make sweet valentine's day gifts for kids!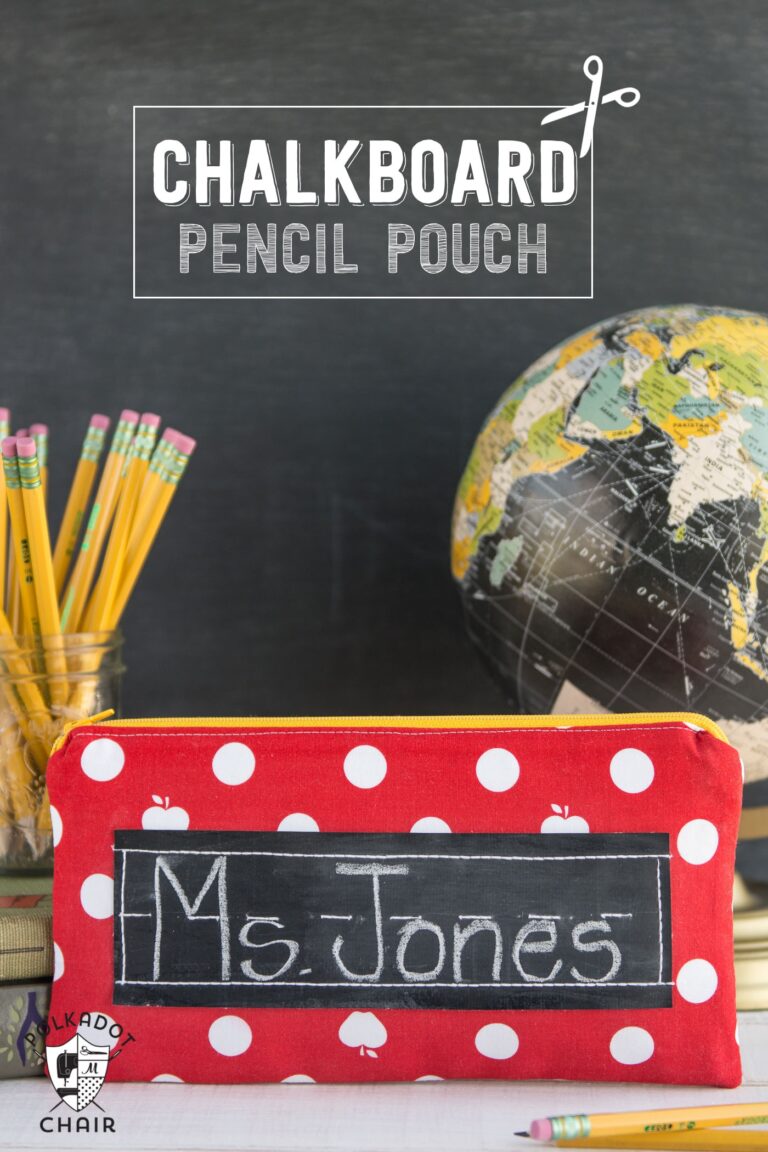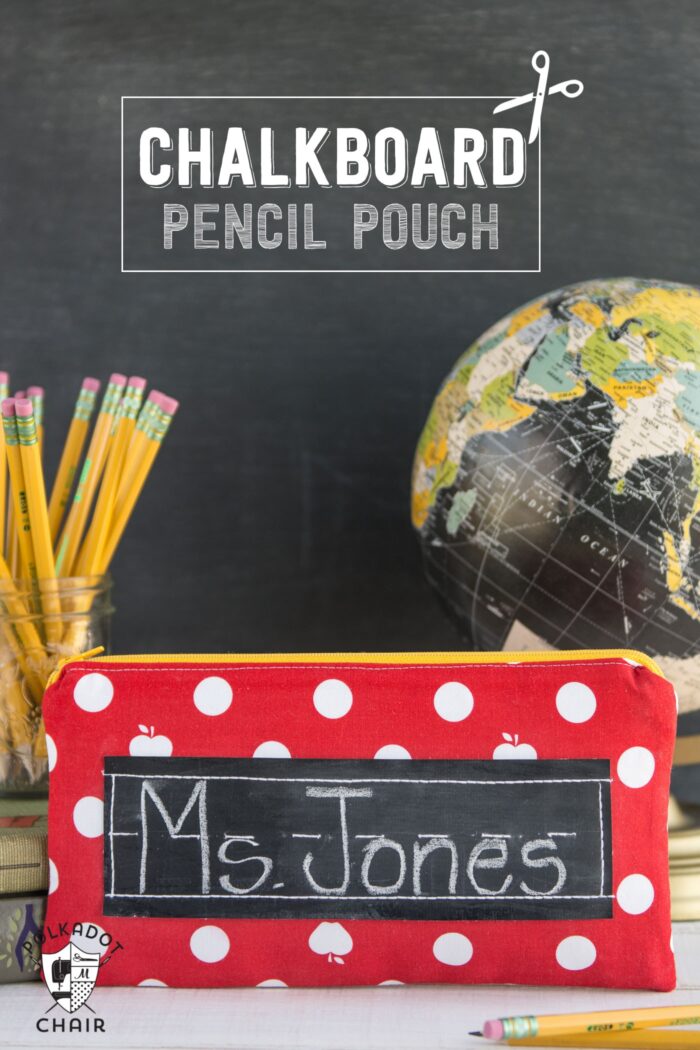 27. Chalkboard & Fabric Pencil Pouch. This pencil pouch features a bit of chalkboard vinyl. You can wipe it off and write whatever you'd like. It's a fun teacher gift idea.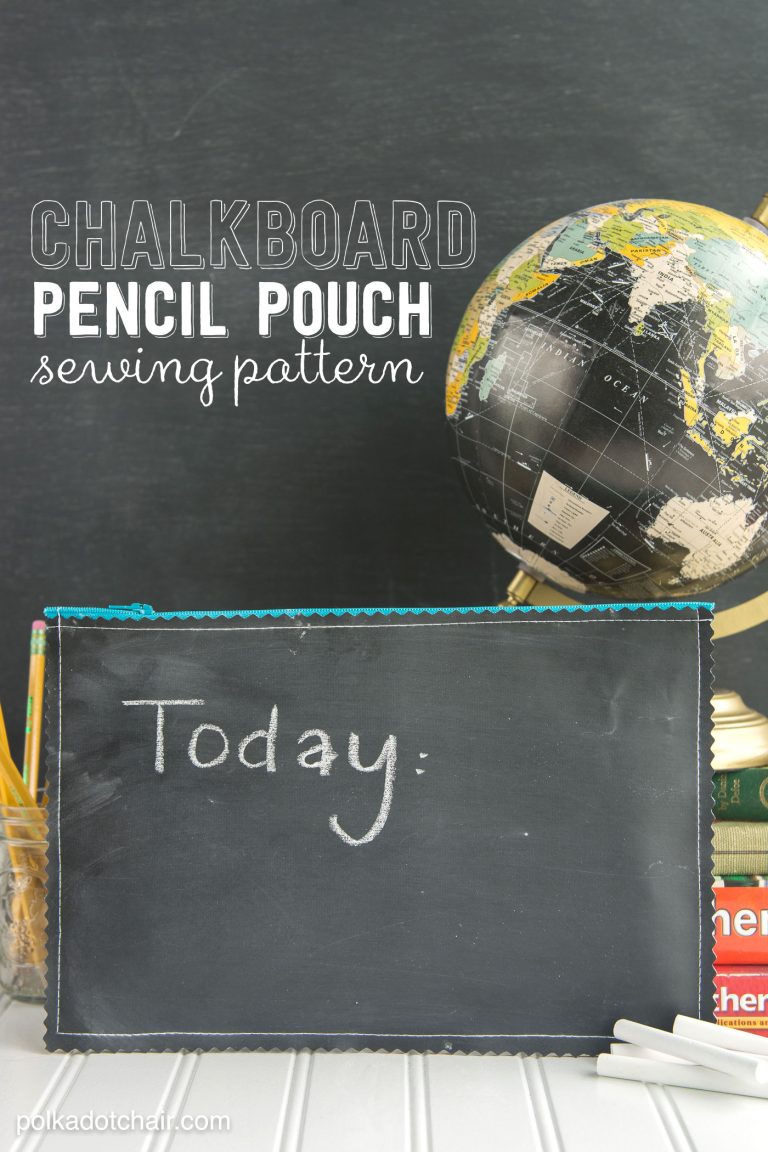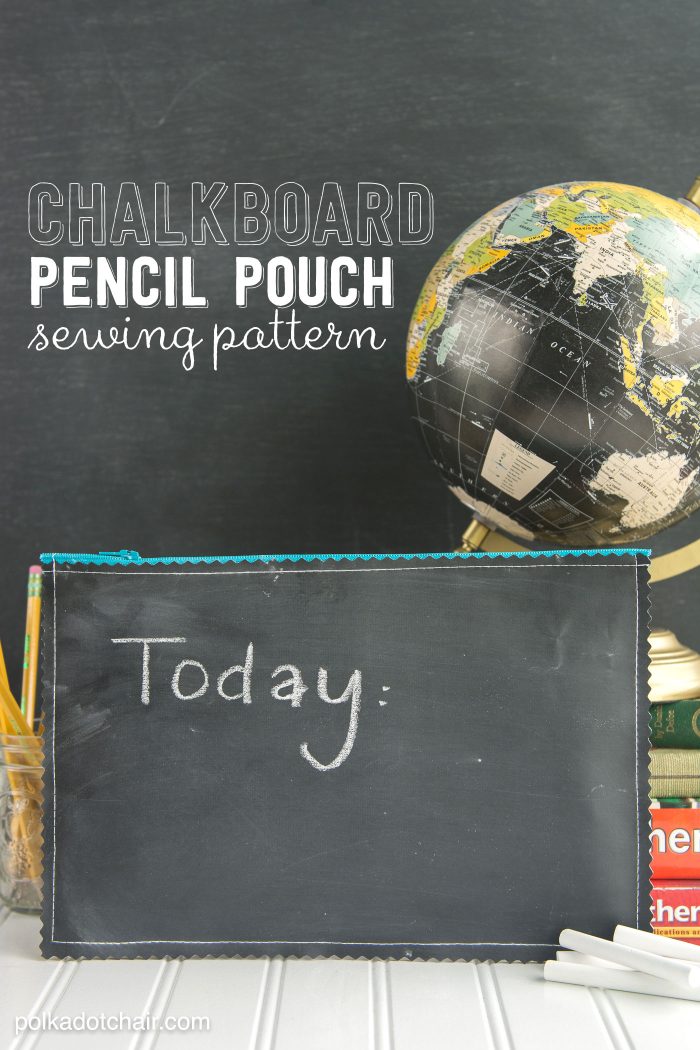 28. Chalk Cloth Pencil Pouch Tutorial. This zip bag is made entirely using chalkboard vinyl. Doodle away to your heart's content.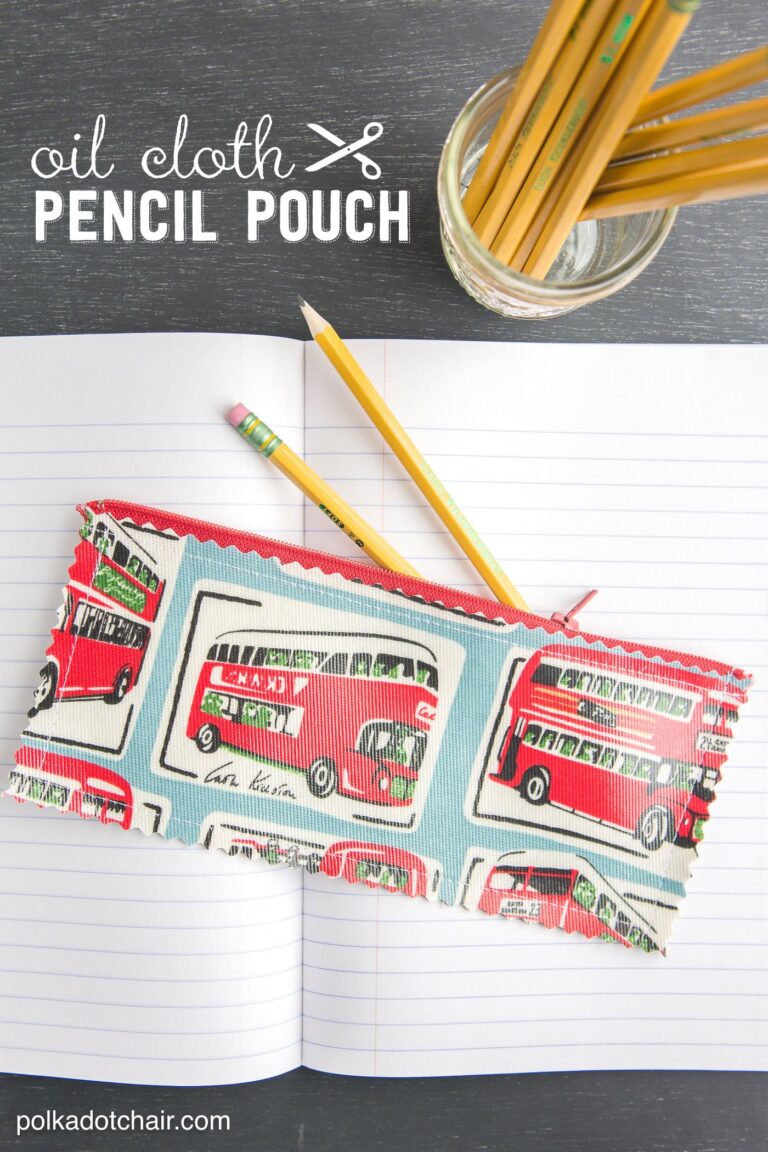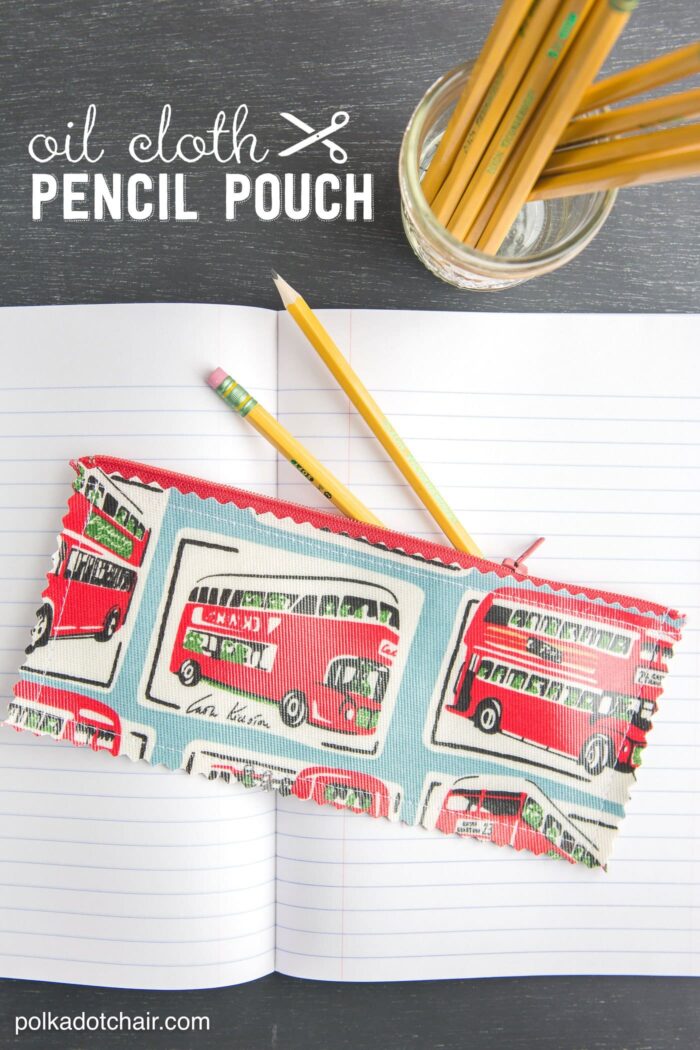 29. How to Make an Oilcloth Pencil Pouch. Since this pouch is made from oilcloth there is no need to finish the seams or line it. It's a super simple zip pouch to make!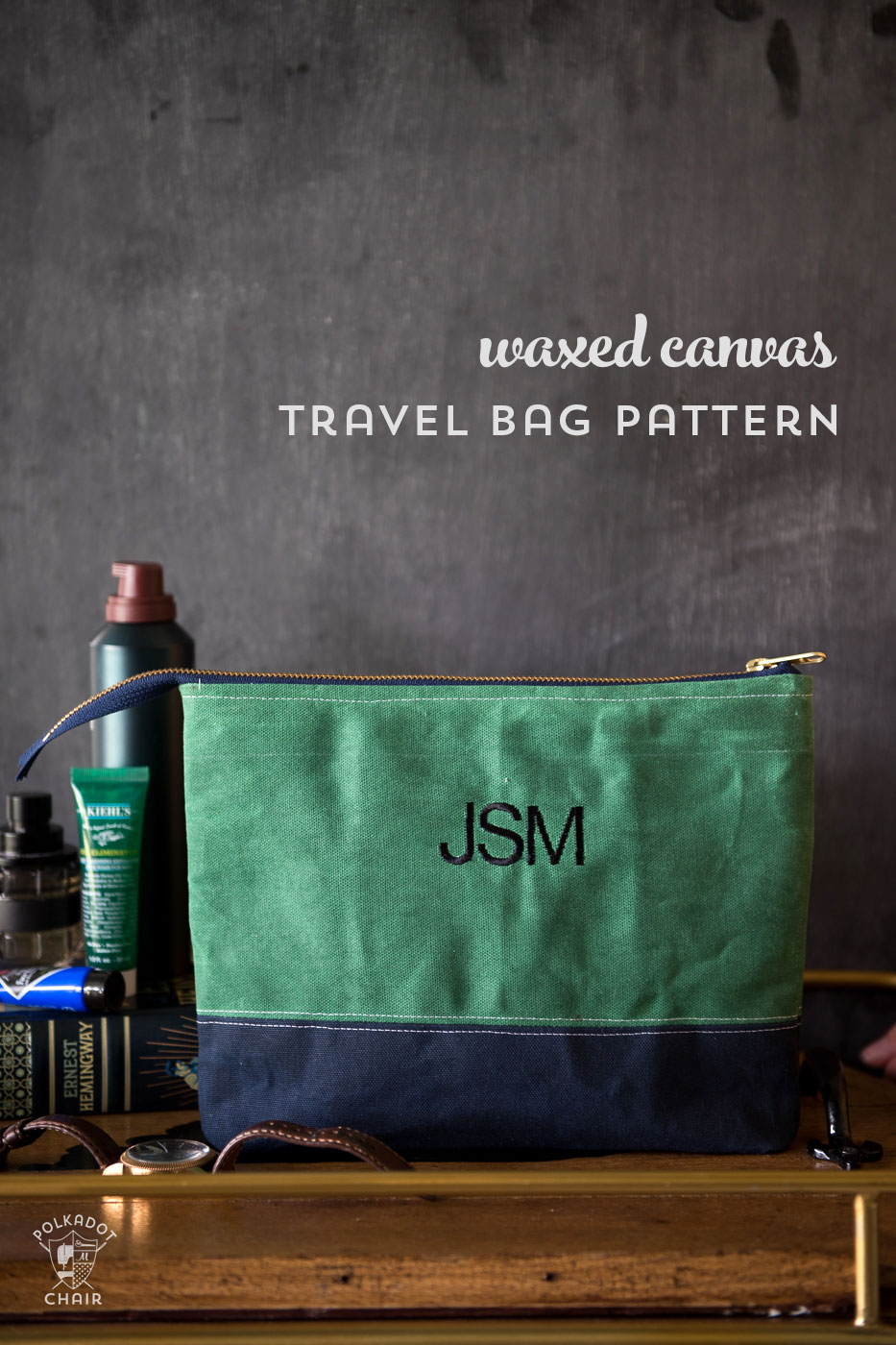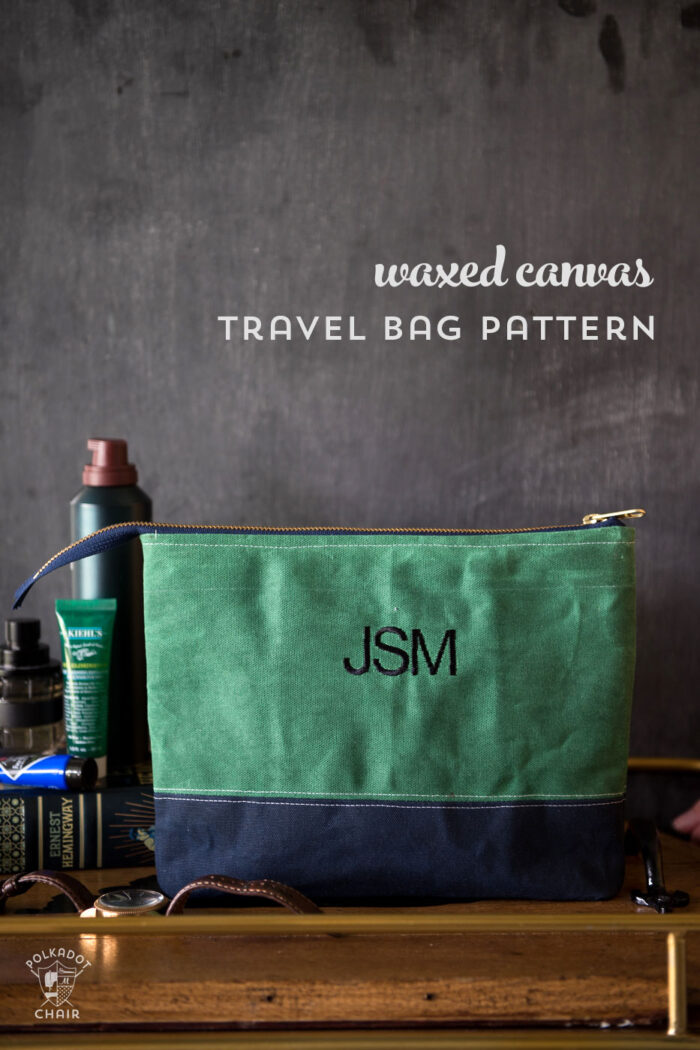 30. Waxed Canvas Zipper Bag Tutorial. This bag is made from waxed canvas. You can find tips for sewing with waxed canvas on the post.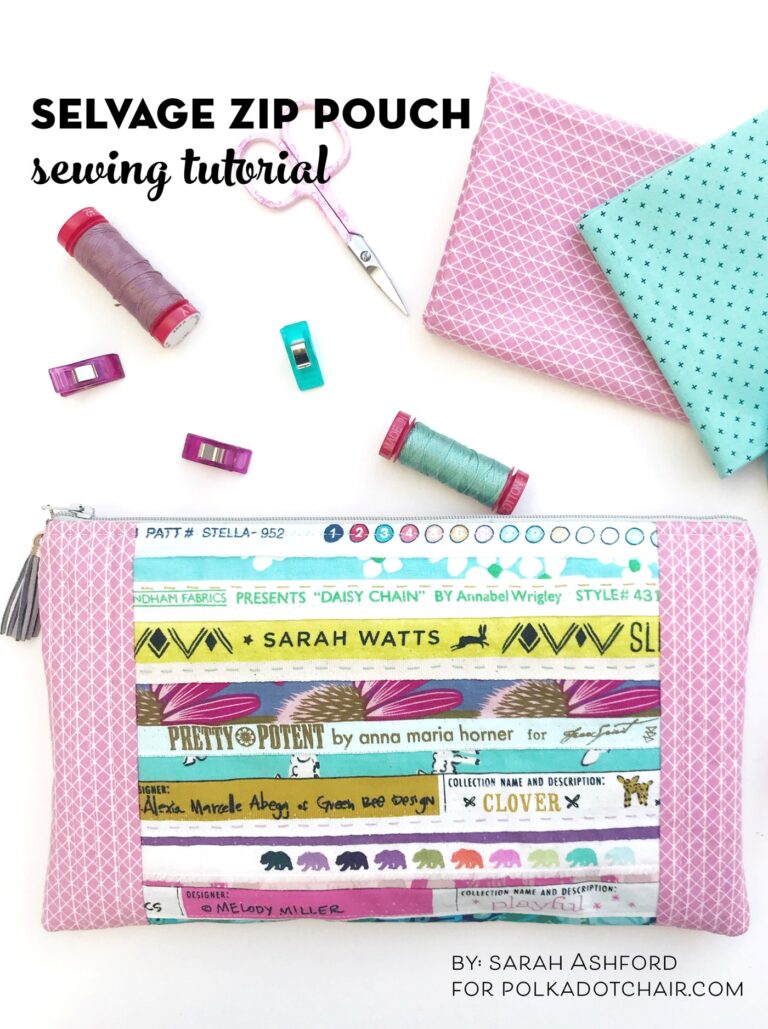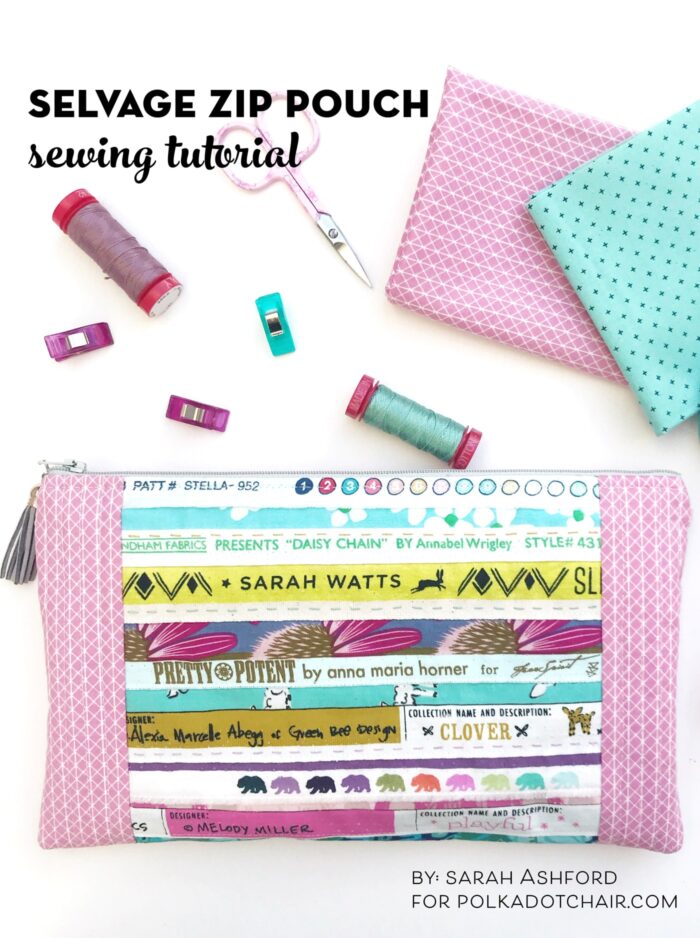 31. Fabric Selvage Zip Pouch Tutorial
More Zipper Pouch Tutorials from our Favorite Sewing Blogs!
32. Emergency Zip Pouch at Spoonful of Sugar
33. Pencil Pouches from Sweet Verbena
34. 2 Sided Zips at Sew Can She
35. Wide Open Zip Pouch at Noodlehead
36. Little Cuties Pouches at Noodlehead
37. Gathered Clutch Tutorial at Noodlehead
38. School Supply Zip Pouches at Melly Sews
39. Circle Zip Earbud Puch tutorial at Dog Under My Desk
40. Zip your Lips Pouch tutorial at A Beautiful Mess
41. Color Blocked Zip Pouch at Zaaberry
42. Zip Pouch with Exterior Pocket at Sew Happy Geek
43. Zipper Pencil Case at Craft Passion
44. Dumplings Zip Pouch at Michelle Patterns
45. Pleat Clutch at Charm Stitch
46. Double Zip Pouch at Japanese Sewing Books
47. Ruffle Zip Pouches at See Kate Sew
48. Zip Mouth Pencil case at Make it and Love it
49. Toiletries Case at Sew 4 Home
50. Exposed Lace Zip Pouch Tutorial at the Eternal Maker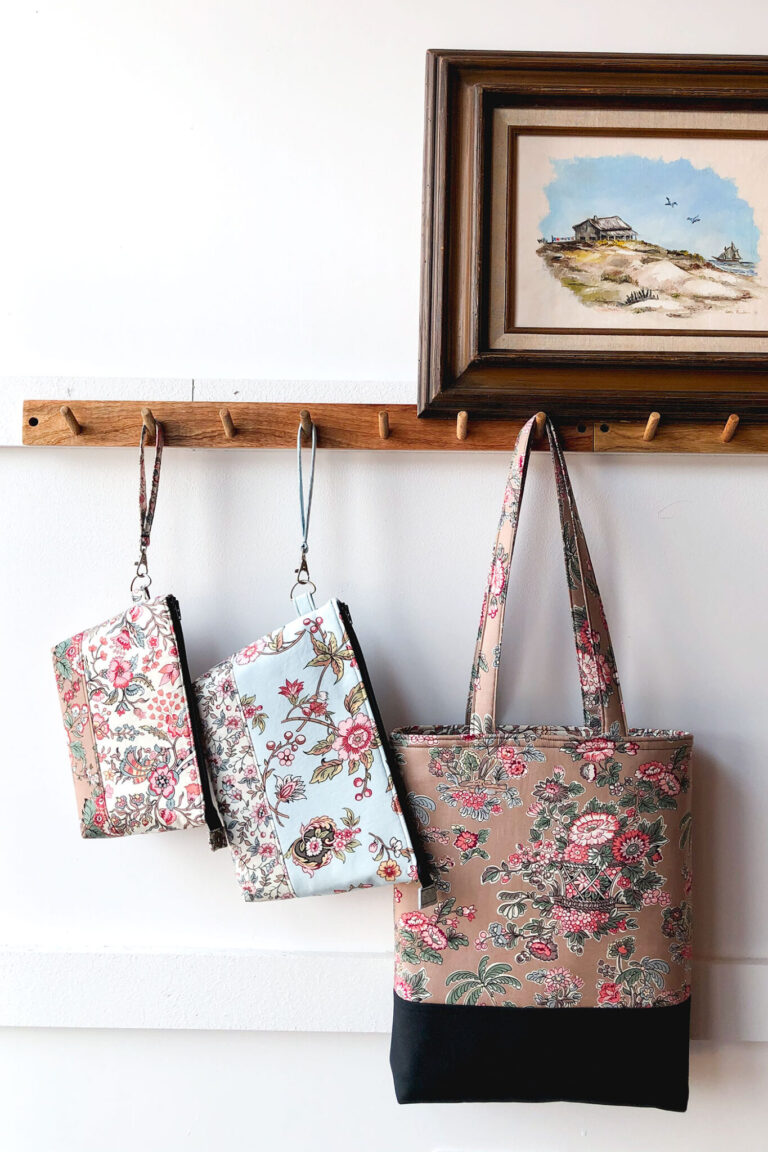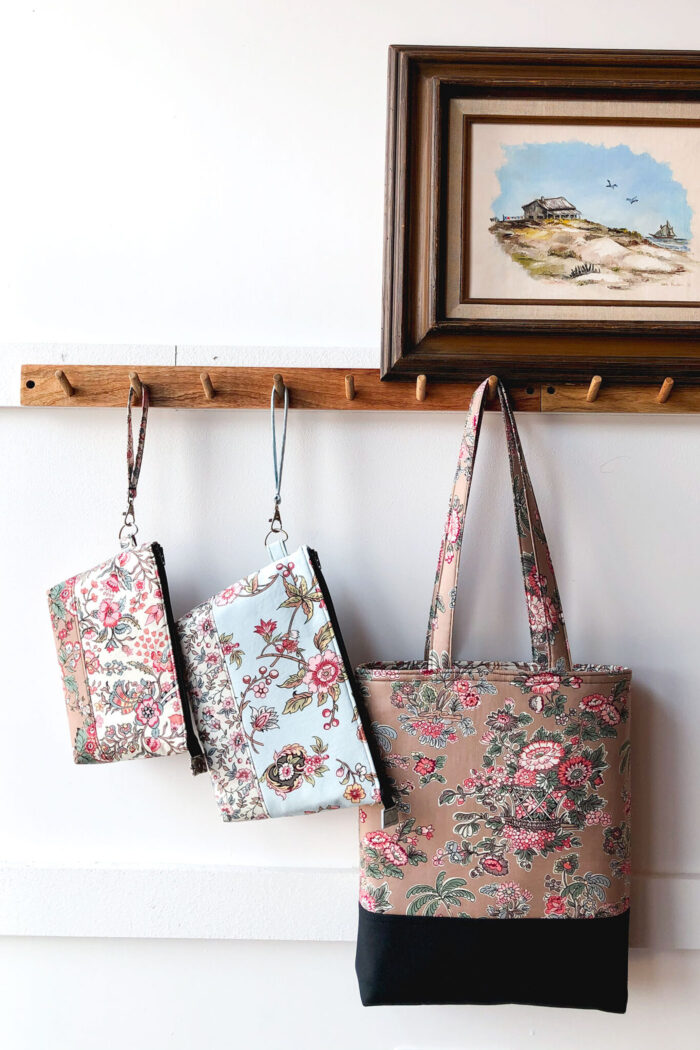 Jane Austen Inspired Tote Bags & Zip Pouches at Ameroonie Designs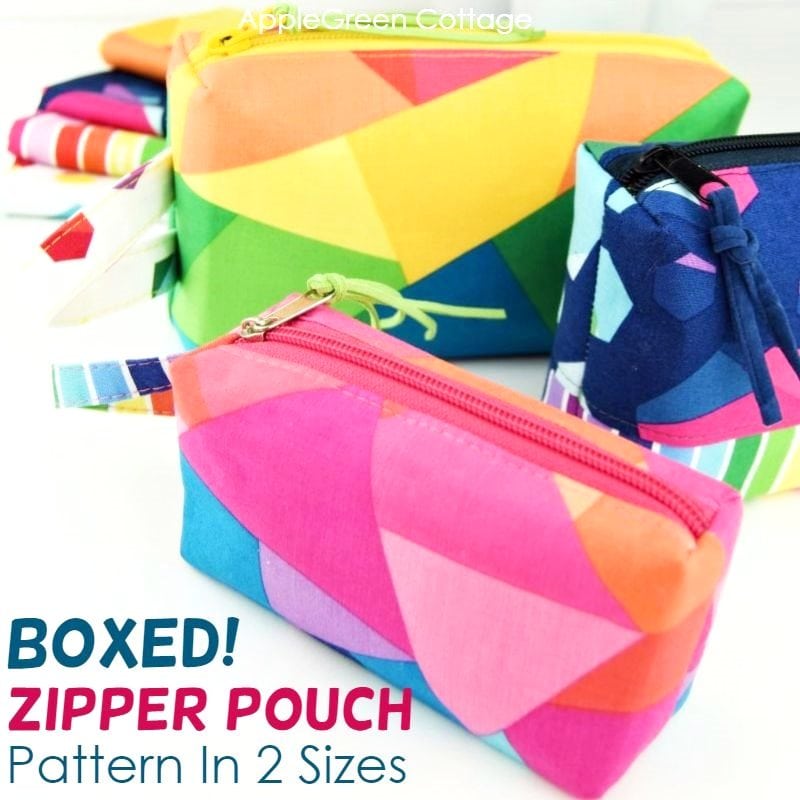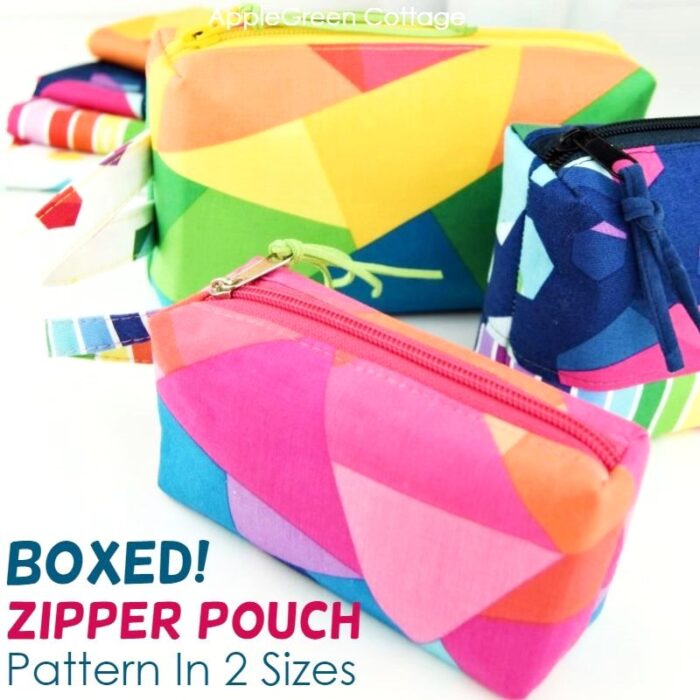 Boxed Zipper Pouch at Apple Green Cottage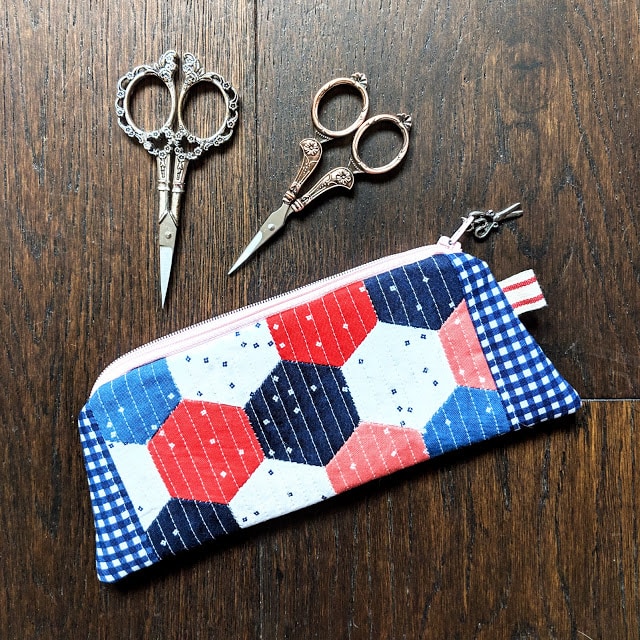 Blossom Zipper Pouch by Heidi Staples
To learn the basics of sewing a Zip Pouch check out these tutorials
Once you understand how to make a simple zipper pouch you can EASILY transform it and customize it. You can add trim, buttons, and embellishments.
You can also change the size to make the zipper pouch ANY size you want. In the tutorials below, I teach you the basics of making a zipper pouch. You can then use those basics to create your own custom designs!
How to Make a Flat Bottom Zip Pouch
You May Also Like:
7 of my Favorite Sewing Tips & Tricks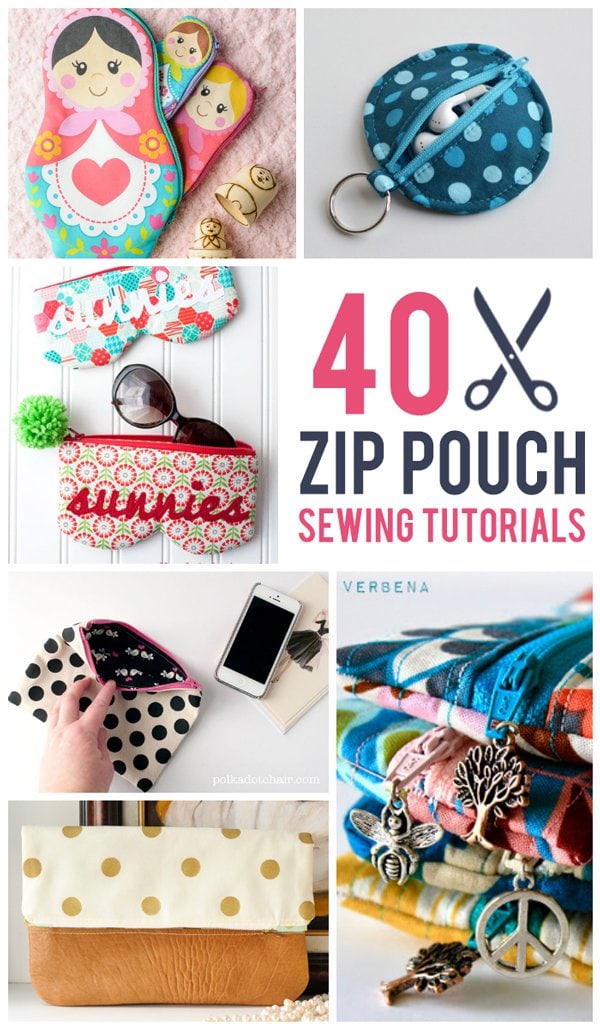 Note: this post has been updated from a previously published version. Originally published July 2014