Jessica from Cutesy Crafts is back with us sharing another gorgeous hand embroidery pattern. She designed this Floral Heart Embroidery Pattern for Valentine's day but I think it's so gorgeous that you'll want to keep it out all year long!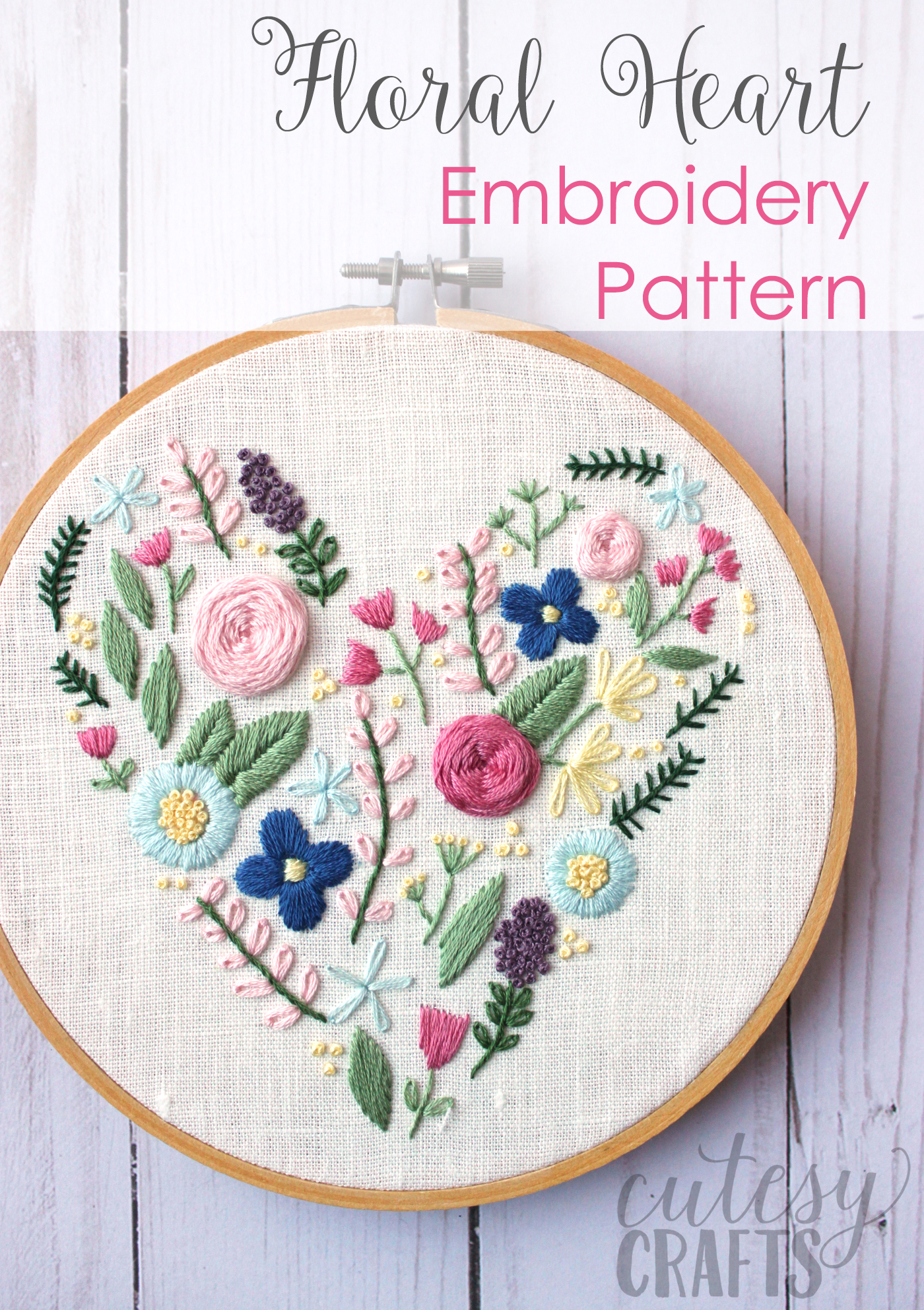 I think flowers are my favorite thing to stitch. They are just so fun with all of the different colors and embroidery stitches. Since we are getting close to Valentine's Day, I thought I would fill a heart shape with flowers. I came up with this pretty floral heart embroidery pattern that I'm sharing with you today. Of course, this pattern is fun for any time of year! You can leave it in the hoop, like I did, or stitch it on a pillow or tea towel. The flowers are so pretty! It's a great way to practice some of your hand embroidery stitches.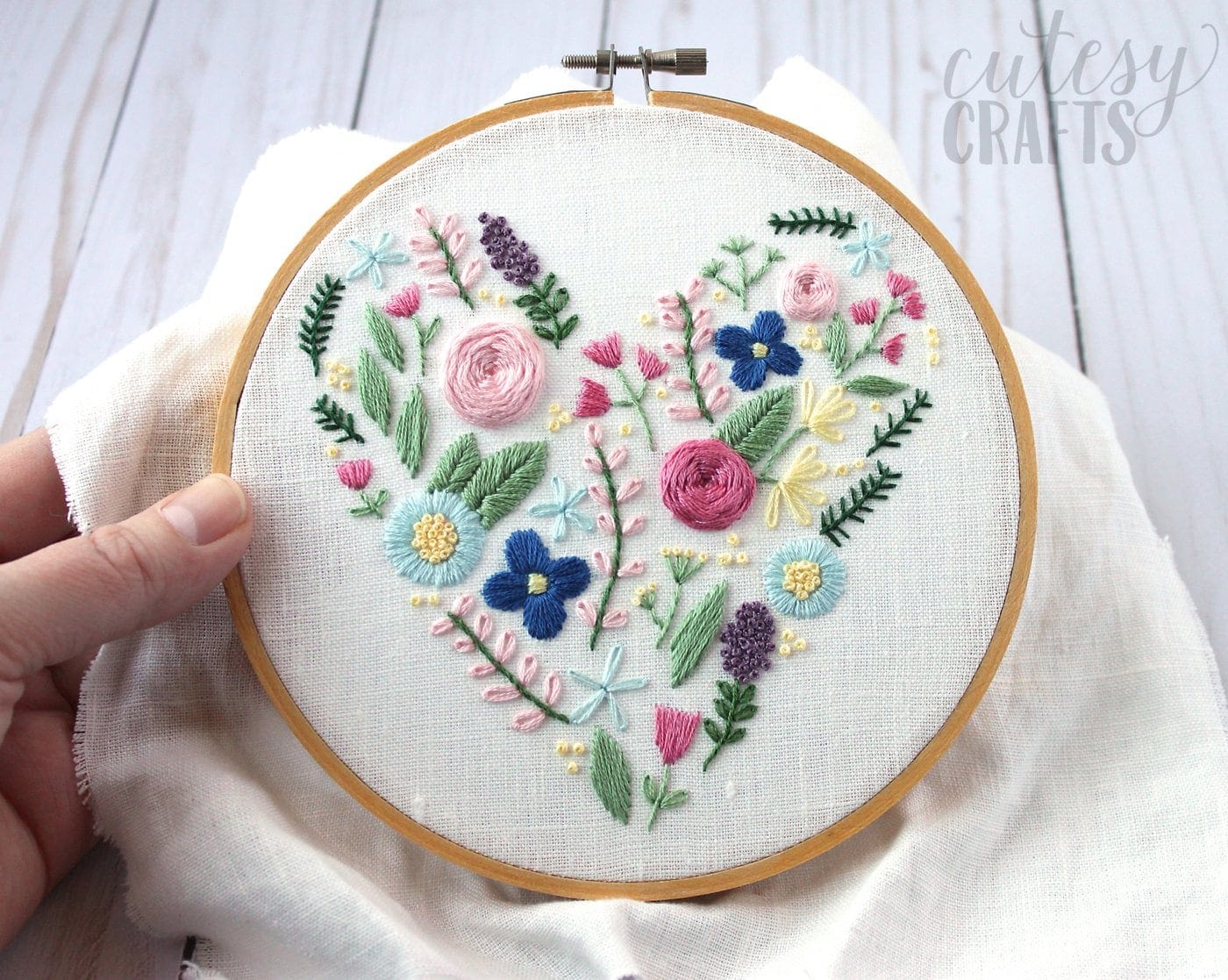 For the Embroidery Pattern, you'll need:

free embroidery pattern – click here to download it.
white linen fabric
6 inch embroidery hoop
embroidery floss (DMC colors: 312, 828, 3733, 818, 3078, 3041, 987. 368, and 895)
dressmaker's carbon paper for tracing (optional)
felt for backing (optional)
All of the stitches are listed in the pattern. I staggered the ends of the small pink flowers to make them look more natural. The satin stitch on the light and dark blue flowers can get a little tricky with the curves. I find it's best to break the shape into smaller sections and fill them in.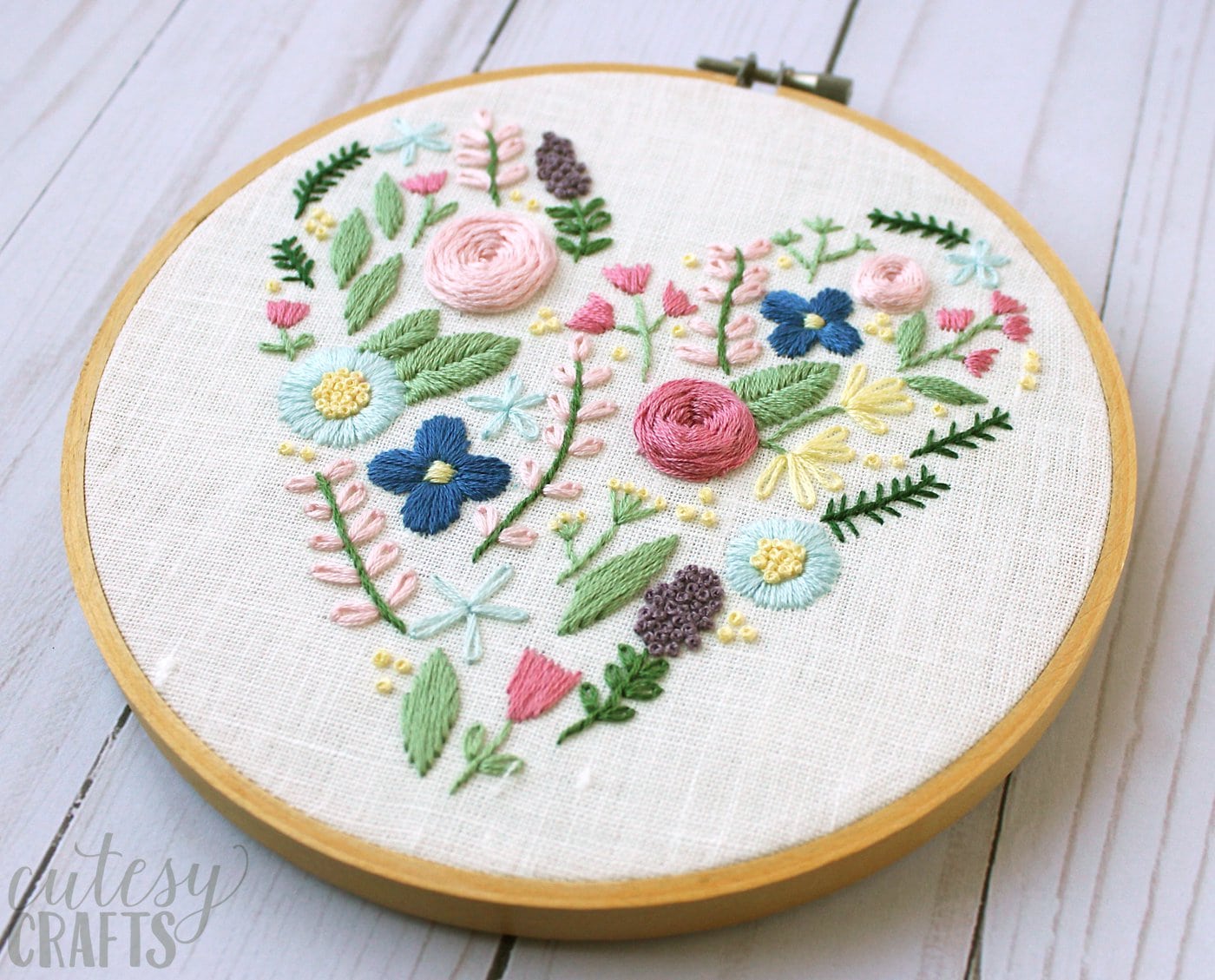 About the Embroidery Stitches:
None of these flowers are anything specific, so feel free to change up the colors and make it your own. I saw someone use multi-colored floss for wagon wheel flowers, and they looked so pretty. I think I'm going to try that next time I make them. They are my favorite kind of flower to stitch.
Hope you enjoy stitching up these pretty flowers and have a wonderful Valentine's Day! What's your favorite embroidery stitch?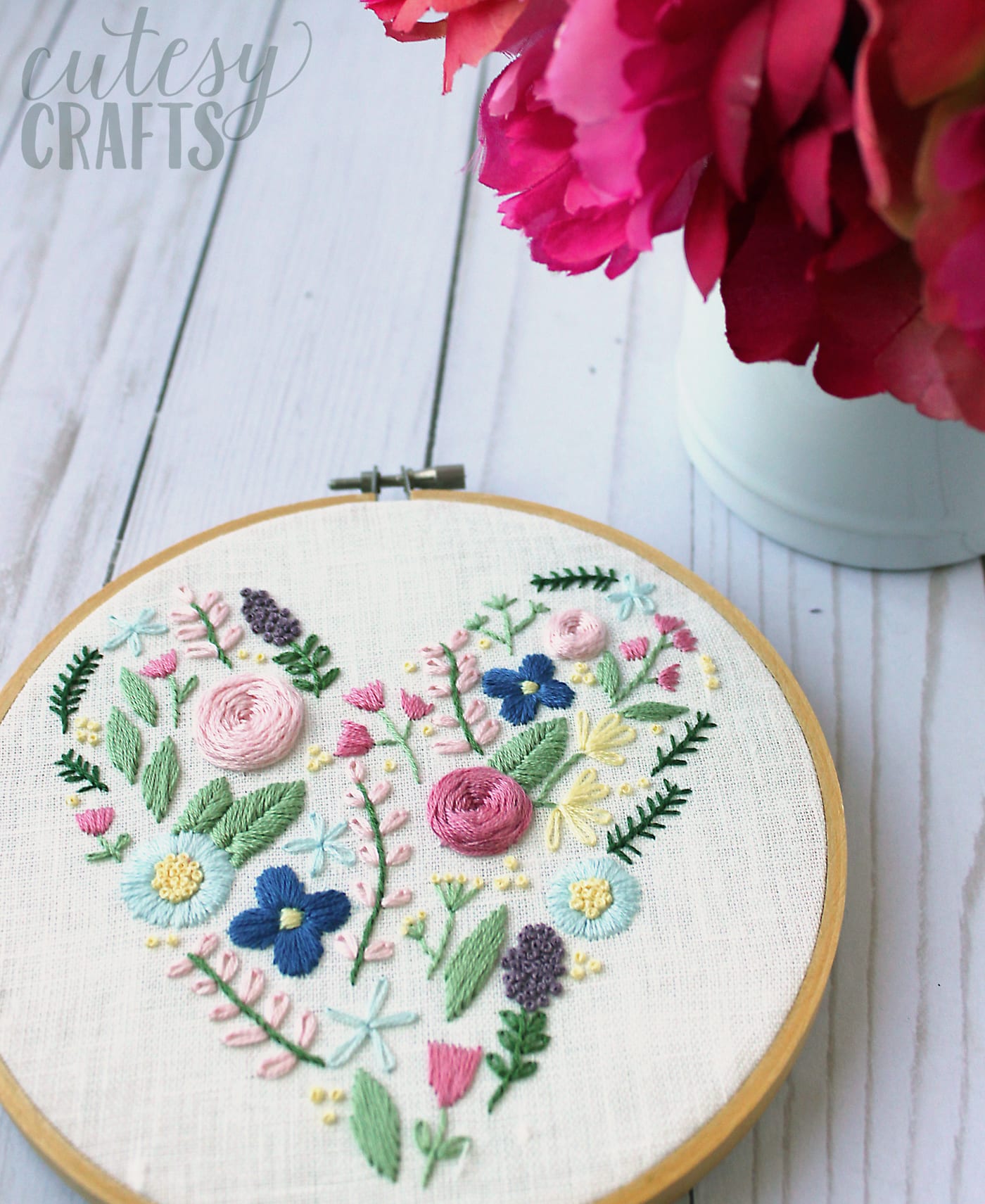 About the Maker: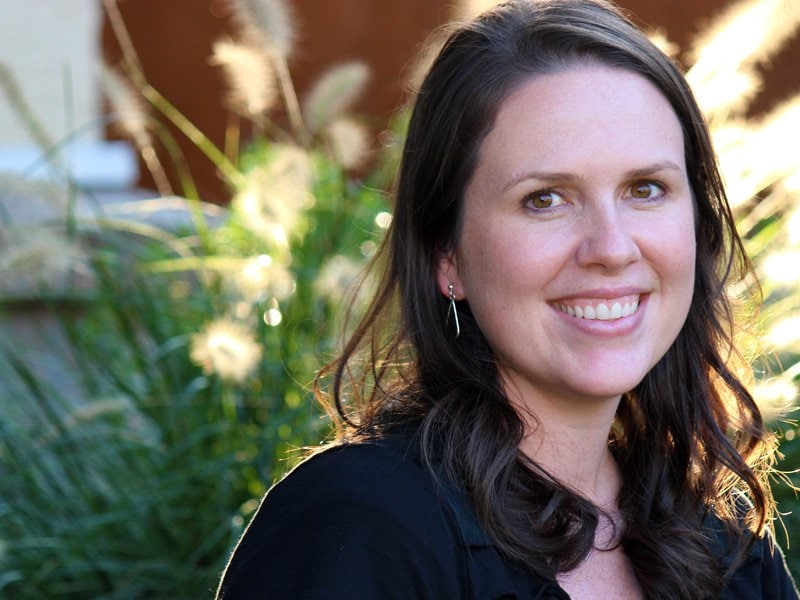 Hi, I'm Jessica, and I blog at Cutesy Crafts.  I'm a stay-at-home mom to four cute kids, and I love all things crafty!  My blog is filled with all kinds of crafts, mostly for my kids and my home. I believe that handmade items are special because of the details and special touches that a machine can't reproduce.  For that reason, I'm also a big fan of hand embroidery.  I hope I can inspire you to be creative!
Check out these other projects from Cutesy Crafts: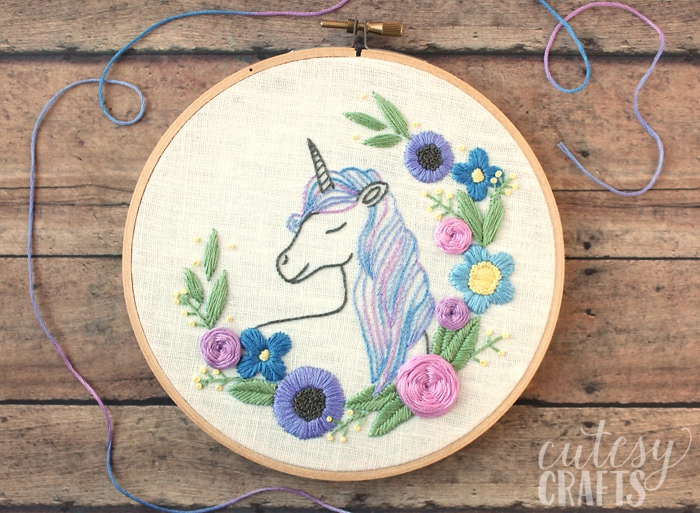 Floral Unicorn Embroidery Pattern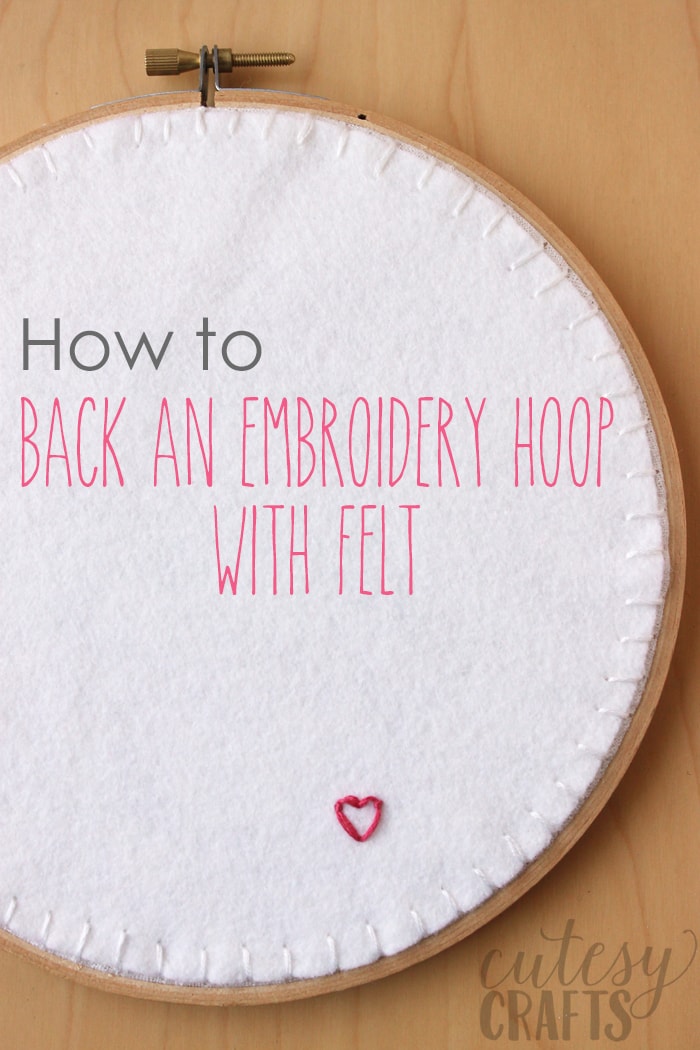 How to Back and Embroidery Hoop with Felt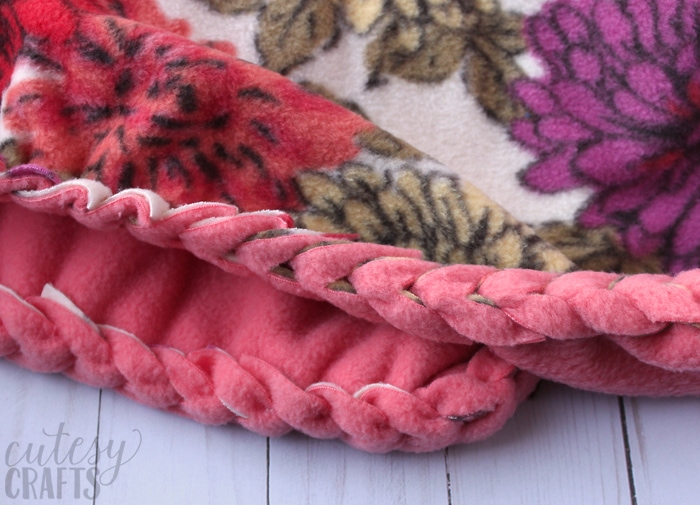 No-Sew Fleece Blanket with a Braided Edge
Other Embroidery Projects you may like:
Winnie the Pooh Embroidery Hoop Art
Adding Embroidery Detail to Fabric