Happy Friday! (or should I say Fri YAY!!)…. Here's a roundup of some of my favorite things that I spotted in the blogosphere this week!
ONE: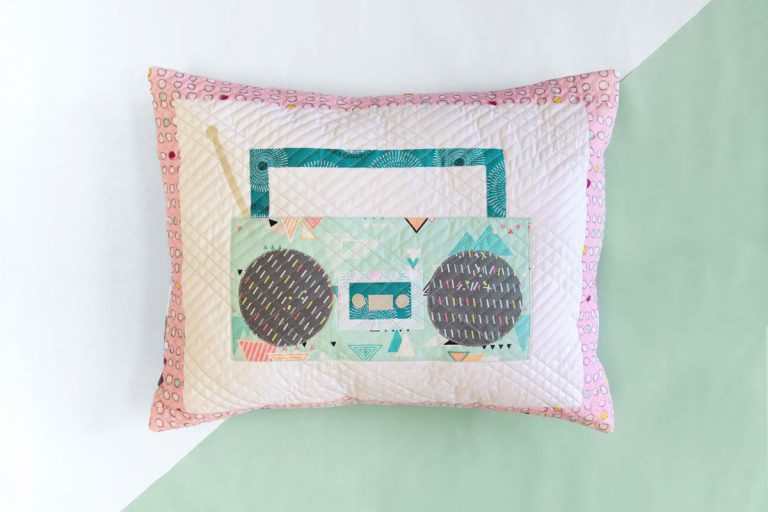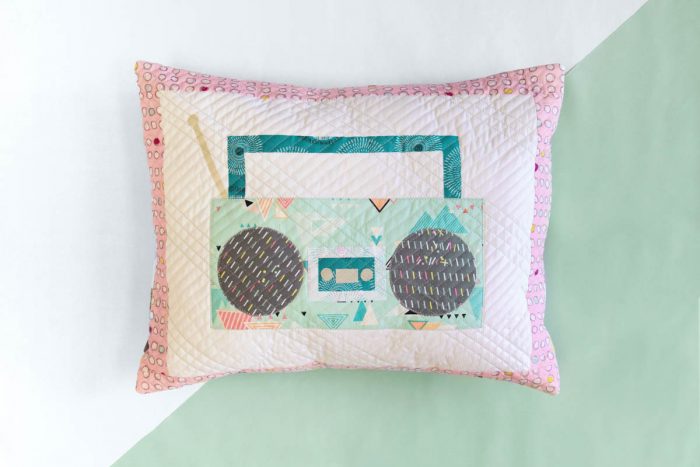 This ADORABLE Joyful Beats Pillow @ WeAllSew has me flashing back to the 80's and my early teen years! The mint color on the boom box reminds me of one that I had when I was in middle school. Did anyone else have one of those mint green boom boxes? You know the ones with the pink knobs? You can get a tutorial to make the pillow over at BERNINA's We All Sew website.
TWO: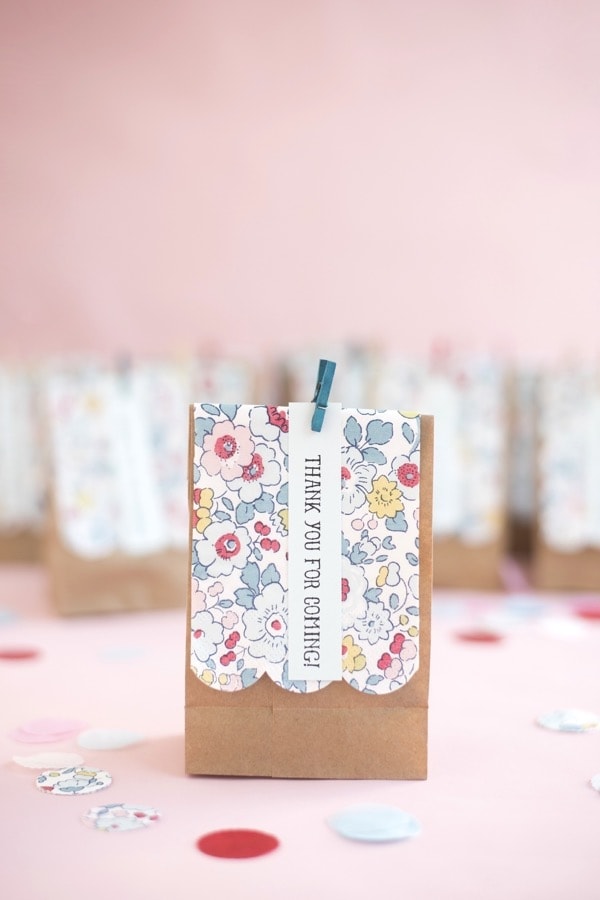 DIY Liberty of London Party Favors @ Oh Happy Day – I absolutely adore Liberty of London. A couple of years ago we visited London and their store was on the top of my "must visit" list. We got into the store and I went straight up to the fabric department where I proceeded to spend 2 hours paralyzed with indecision about what to buy. My husband just plopped himself into a chair and watched me wander the aisles until I could make up my mind. One of the fabrics I bought that day is the same print that is on these sweet party favors from Oh Happy Day. Hop on over to their site to get all the info to make them.
THREE: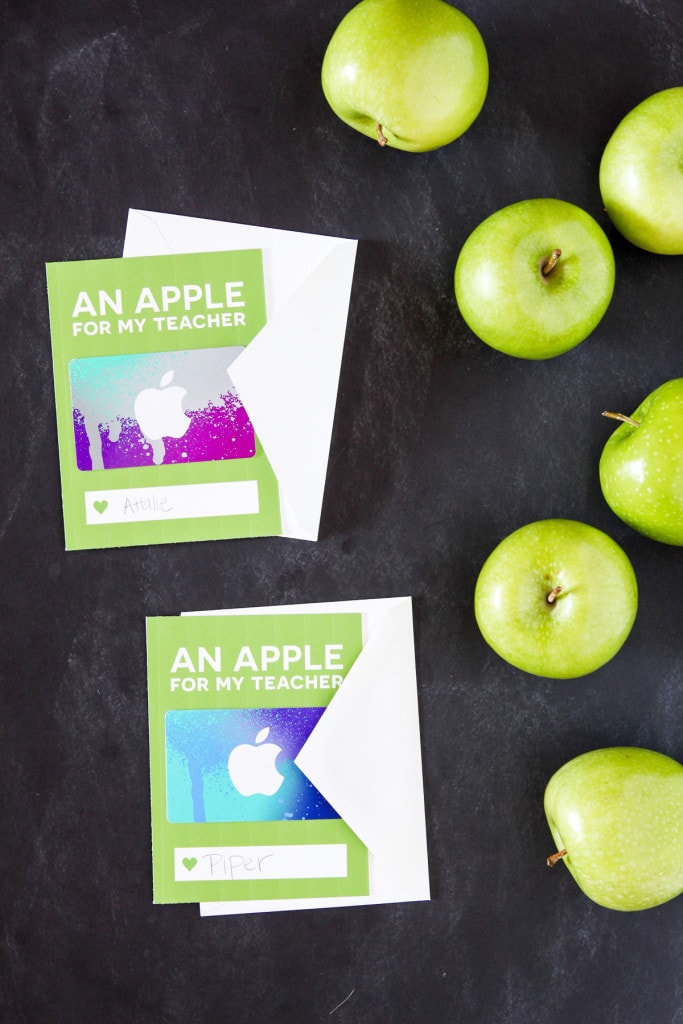 iTunes Teacher Appreciation Printable by Paging Super Mom for Skip to My Lou – My kids are all now teenagers (well one is 20 but she still needs us to support her, so in my head she's still a teenager *wink*). Even though they are older we still try to take in something to their favorite teachers during Teacher Appreciation week. These free printable Apple gift cards over at Skip to My Lou caught my eye, I love that they are so simple and I think they would be perfect to give a teacher of an older kid or teen (and sometimes things like that are hard to find).
FOUR: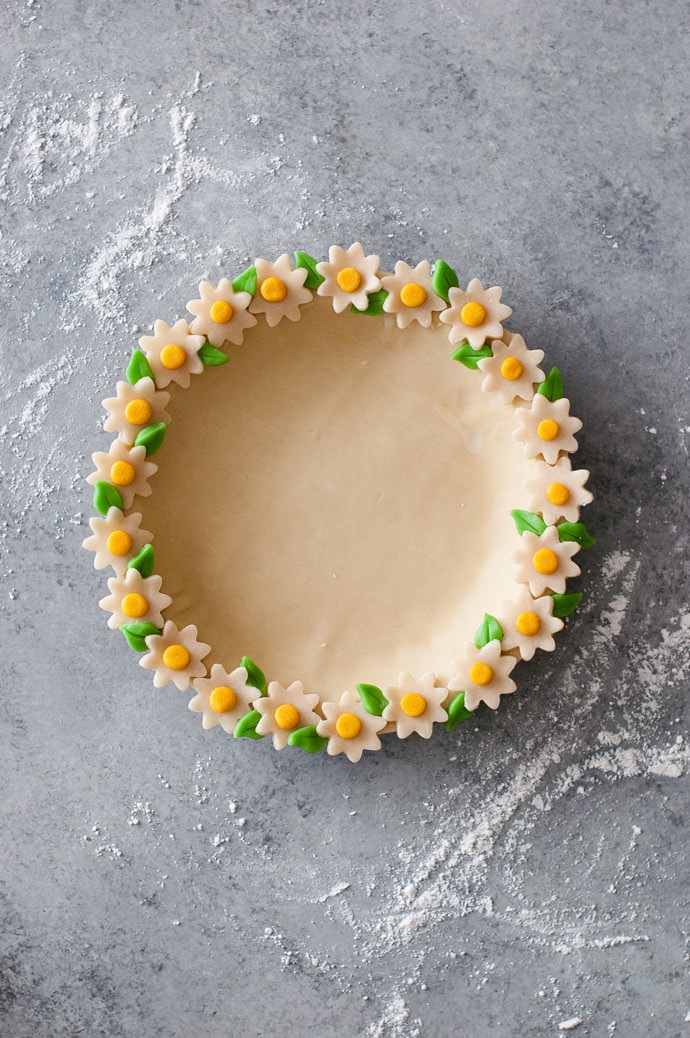 Daisy Chain Pie Crust Tutorial @ Handmade Charlotte – Okay, I always like to joke that I'm "pie crust impaired". I've tried a million recipes and can't ever seem to get it quite right. Either it is too soft and doesn't hold it's shape well, or it's too tough and is hard to roll out. When I spied this Daisy Chain Pie crust this week I appreciated immediately the work and skill that went into making it. I still have not given up on pie making, I might add this one to the "try" list, because seriously isn't it gorgeous?
FIVE: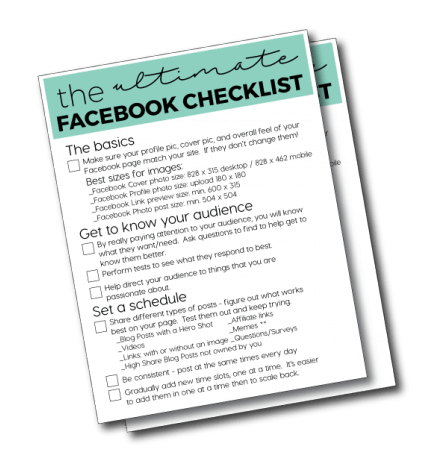 My friend Mique from 30 Days Blog was one of the very first bloggers that I connected with "back in the day". She's done amazing things with her site and business especially in the last 2 years. Part of her success has come from building her Facebook Fan Page (she has over 500K fans). Since I know many of you guys are bloggers or small business owners I thought you might be interested to see that she has written an e-book of tips for managing Facebook. I've read over the book and have already implemented some of her strategies. I don't know about you but Facebook has been the source of much frustration on my part of the years… If you're frustrated with Facebook too, you might want to check it out… and that's just a shout out from me, I wasn't paid to say that.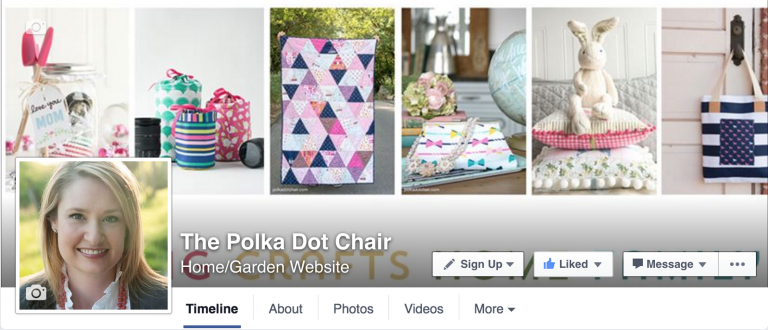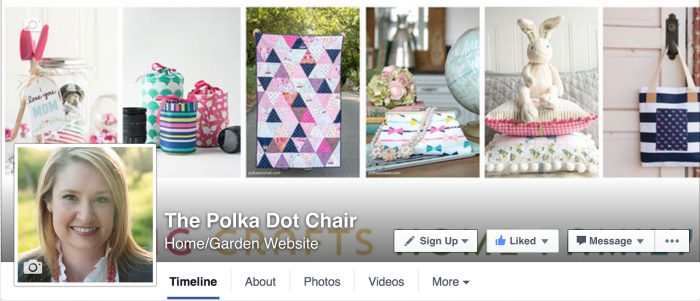 Speaking of Facebook, have you "liked" the Polka Dot Chair Page yet??? *wink*
SIX:
We got a puppy last night (he's a Brittany). Right now I'm thinking we are crazy since he cried most of the night and we can't leave him unattended at all. I feel like I have a 1 year old again! We've never had a puppy before, we got our Golden from a rescue when she was 2 yrs old. She's getting older and in need of more companionship, she loves being around other dogs so we decided to add another one to the mix. We are working on crate training him right now, and any puppy "advice" would be greatly appreciated *wink*- His name is Kingsley Shacklebolt, our other dog is Lilly Potter, — the kids wouldn't let me name the new puppy James…