Today I have a fun, simple and cute DIY gift idea for you.  I've created a set of Free Printable Bottle Tags that you can use to gift a favorite soda to a teacher, friend or neighbor! If you like this project, you may also like these Free Printable Get Well Soon Tags.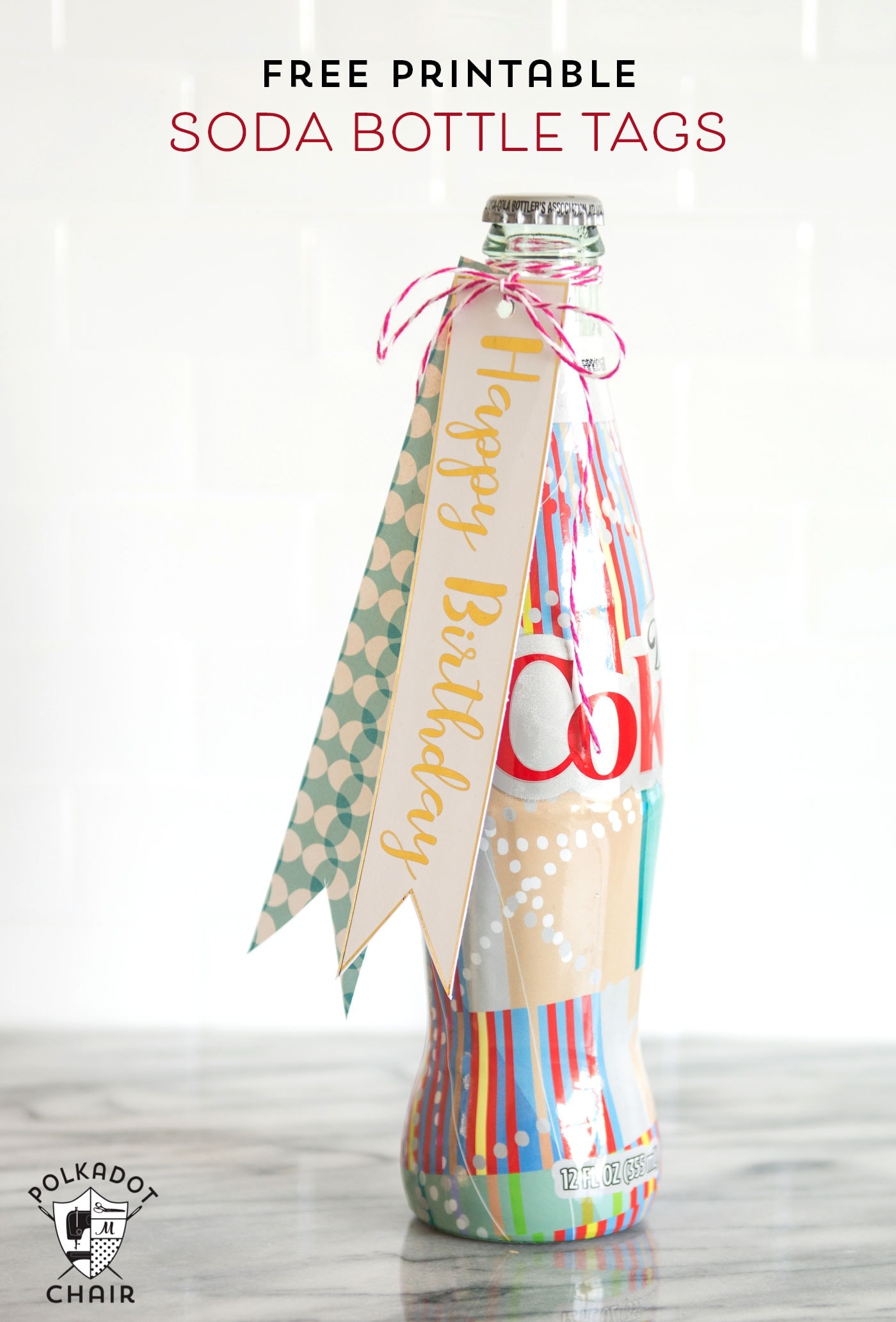 A few weeks ago I went to drop a Birthday gift off to a friend. It was just a simple bag of her favorite treats. I was in the gift card aisle trying to find a simple tag that said "Happy Birthday" and nothing else to tie to the front of the gift bag. I didn't want a giant glittery card, I just wanted a tag that said "Happy Birthday".  I couldn't find what I wanted.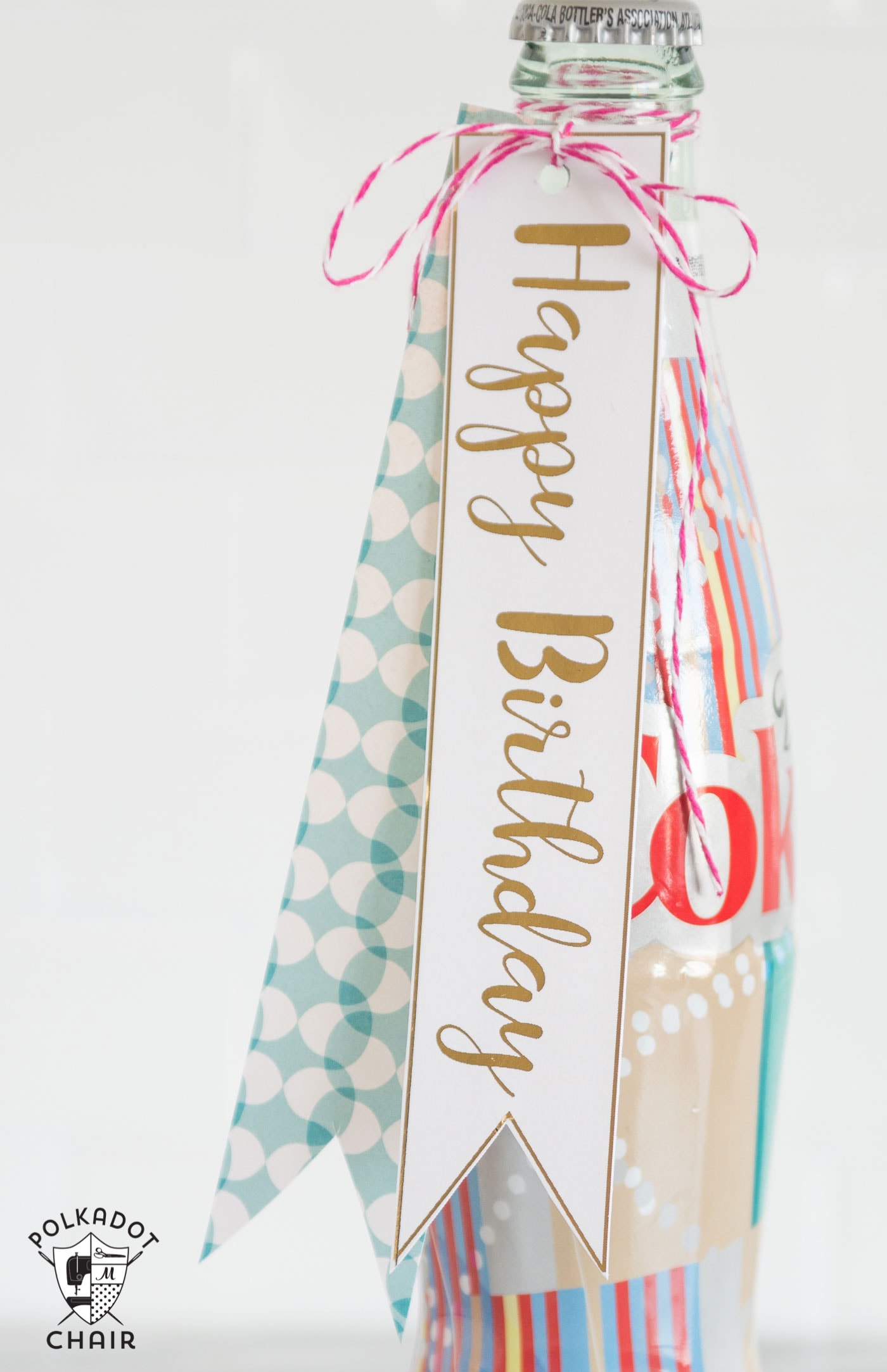 It got me thinking (don't you just love it when you get an idea stuck in your head and you can't get it out?) so I sat down and designed a set of simple tags with simple sentiments.  I've found the tags to be very helpful so I thought you guys might like them too!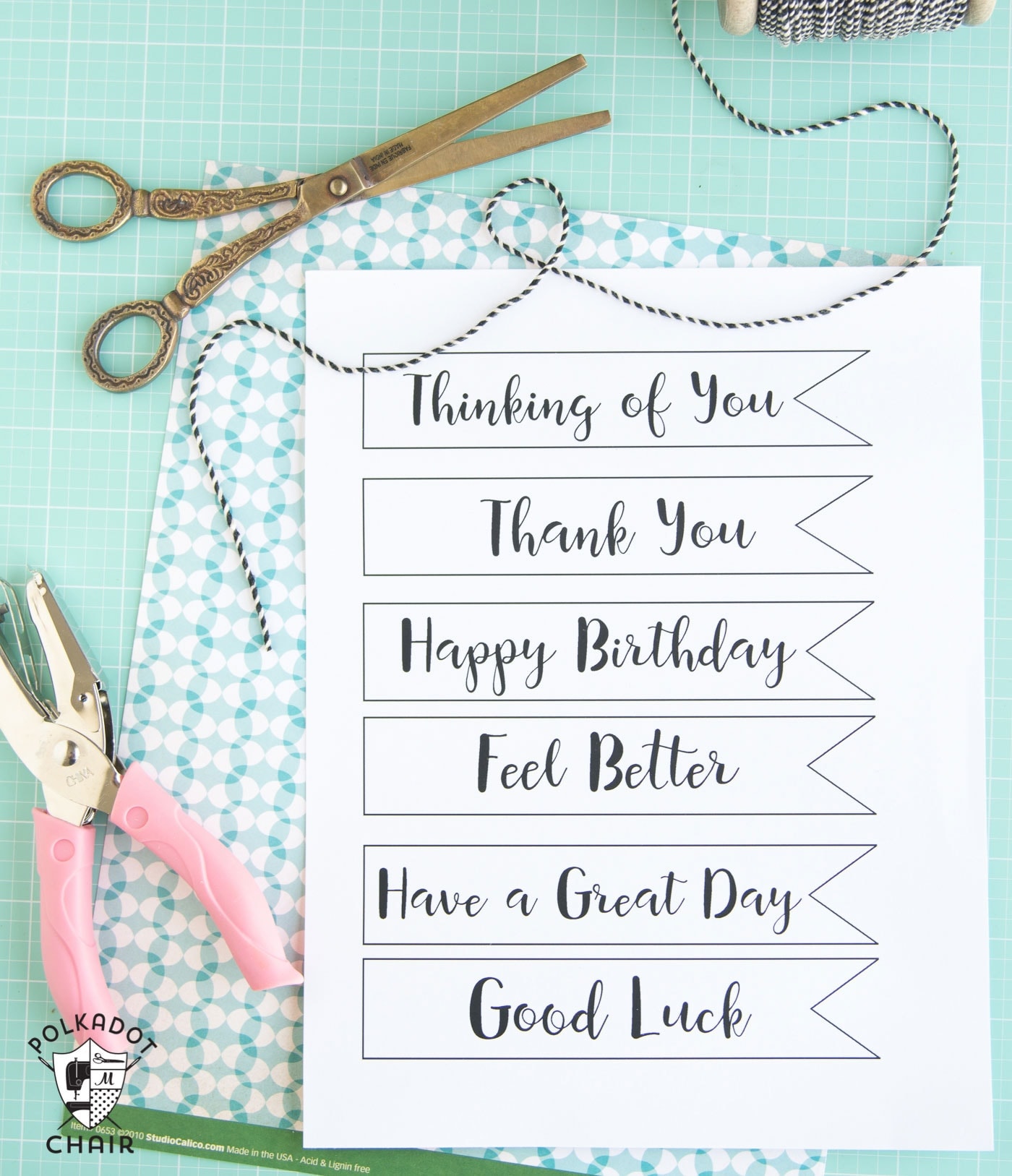 I designed these tags to make it simple for you to drop a little "sunshine" by someones home and hopefully brighten their day.  All you have to do is print out the tags and attach them to the recipients favorite drink.  I'm a huge Diet Coke fan, and love the new "fancy" bottles. I think they make such cute gifts since they are already decorated.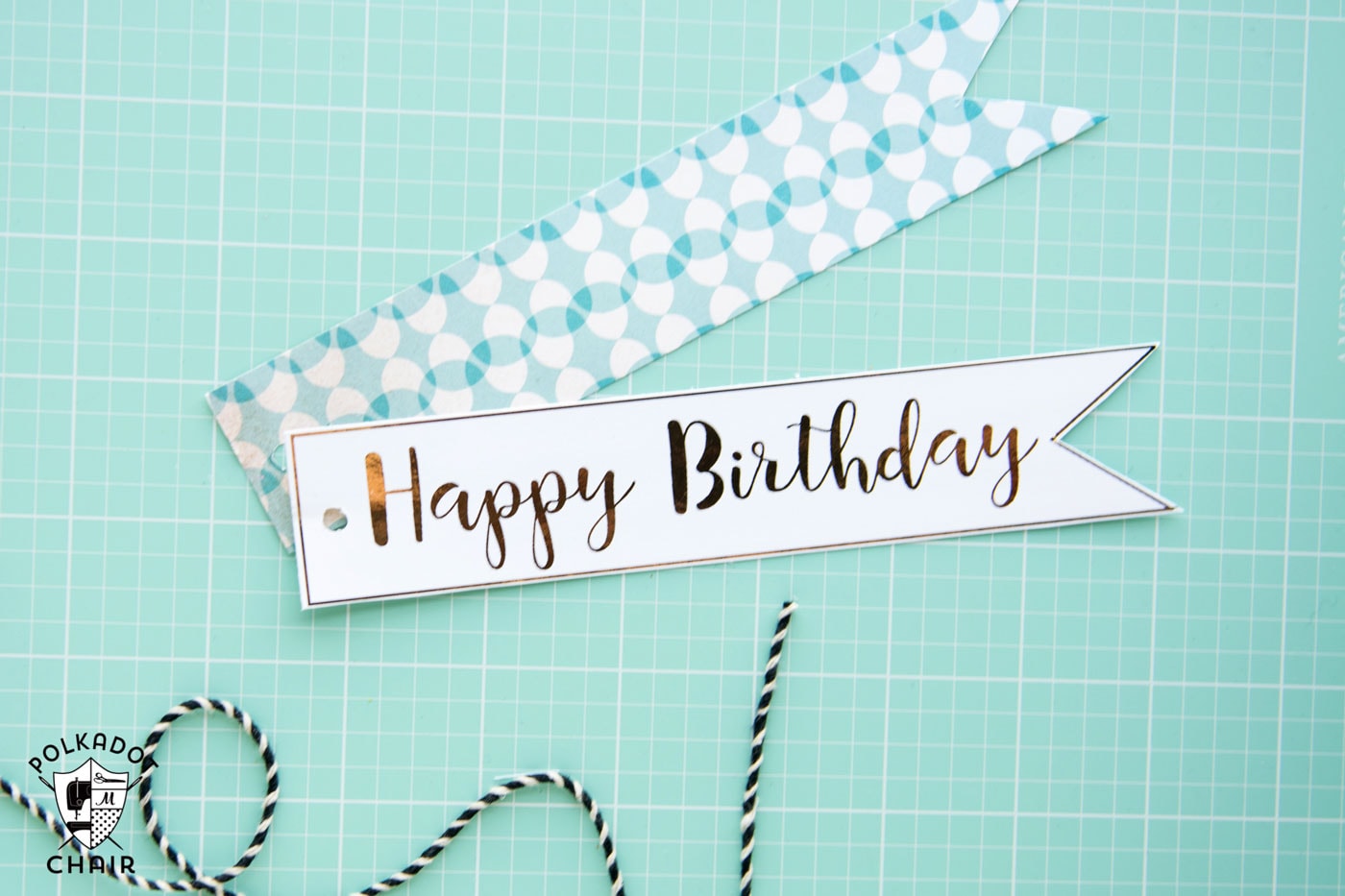 I used my Minc machine to add a bit of gold to the tags.  You don't need a foil machine, if you want a bit more color just print the tags on pattern paper.
I layered my tag with a bit of scrapbook paper just to give it a bit more dimension then used a bit of bakers twine to tie it onto my bottle.
Super easy, quick and pretty inexpensive!
If you want to make one of these cute gifts yourself here's what you'll need (contains affiliate links):
-Favorite Soda/Drink (I used the new It's Mine from Diet Coke)
-Free Printable Tags – click here download them on the TEMPLATES page.
-Patterned Paper
for Gold Foil Tags; Minc Machine & Gold Foil