After many requests, we are excited to be offering a set of Dog themed SVG files designed to work with your Cricut machine! Keep reading to find out how to snag the download.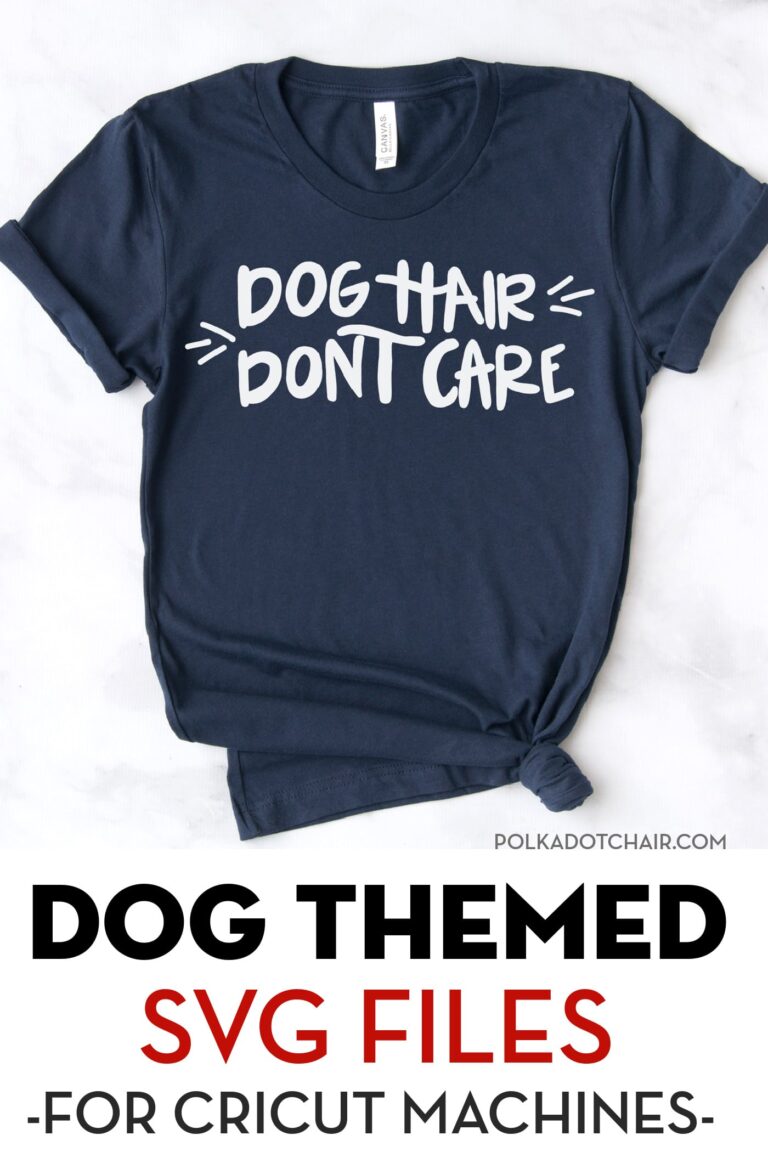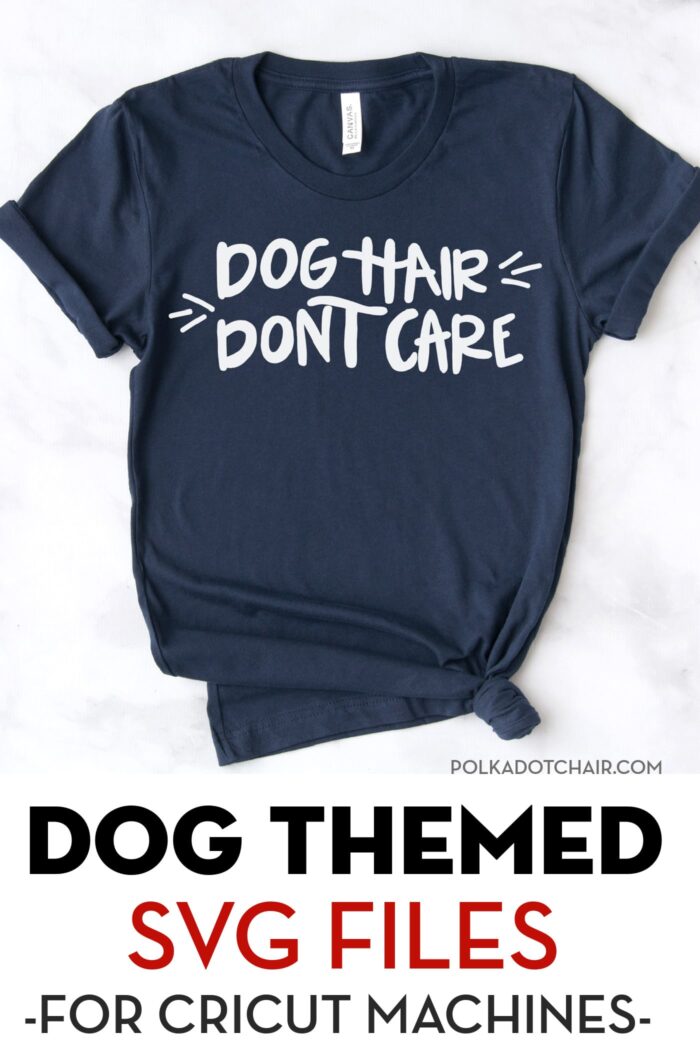 Earlier this year we released a set of SVG files inspired by our feline friends. As soon as we released them we received a lot of requests to do a set for our canine companions. Since I consider myself a "dog person" I was more than happy to oblige.
Table of Contents
We have designed six SVG files with a dog theme for you to download and use with your Cricut machine.
(These files will also work with other e-cutting machines, but I do not have experience with other machines to offer you directions for how to use them).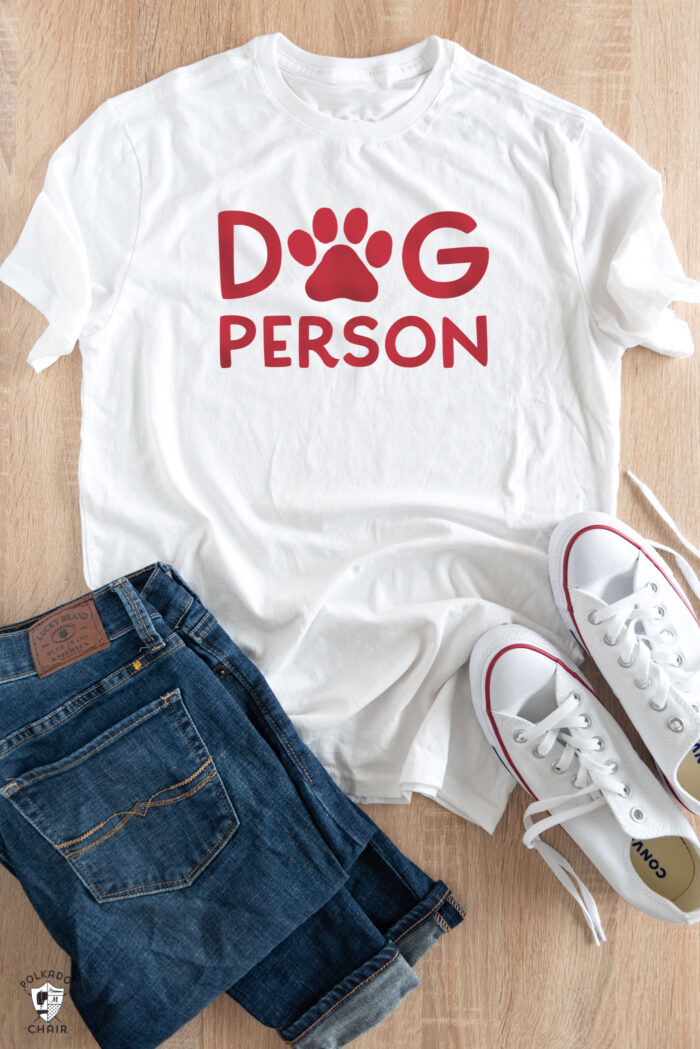 About the Dog SVG Files in the Bundle
The bundle includes 6 fun hand lettered designs.
We designed these images to be used on t-shirts, mugs & tote bags, but I'm sure you guys can think of so many other fun things to do with them too.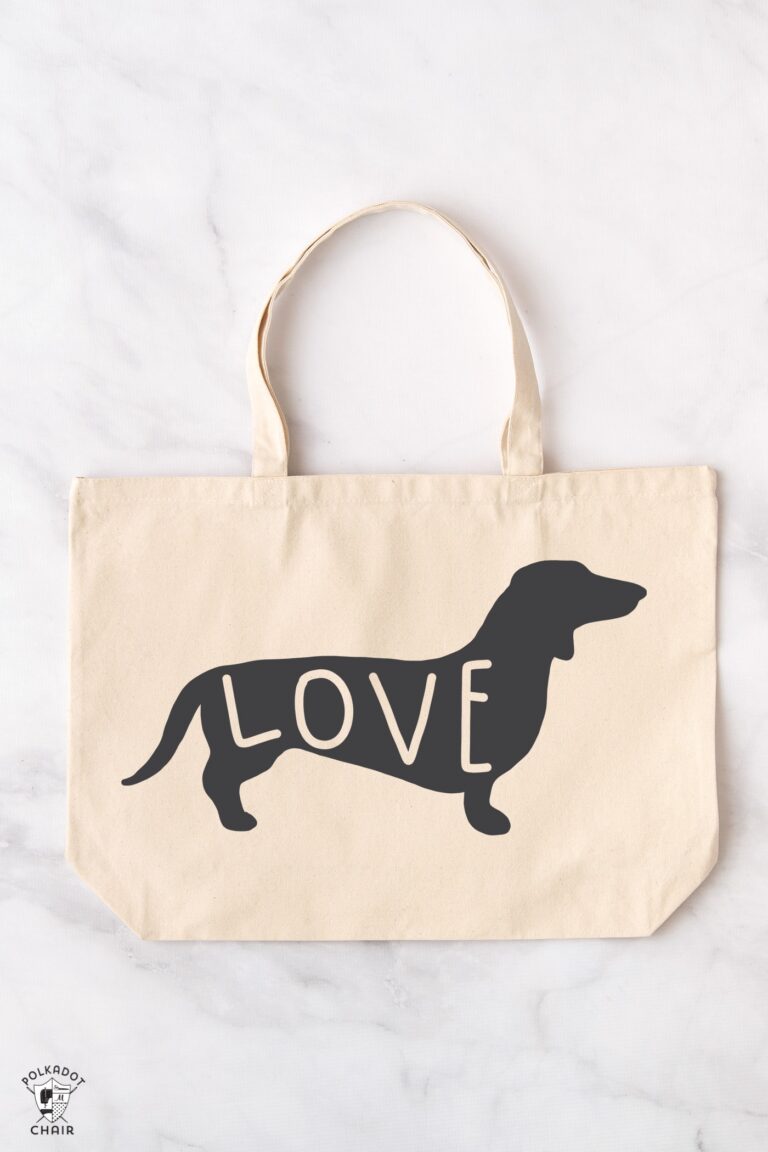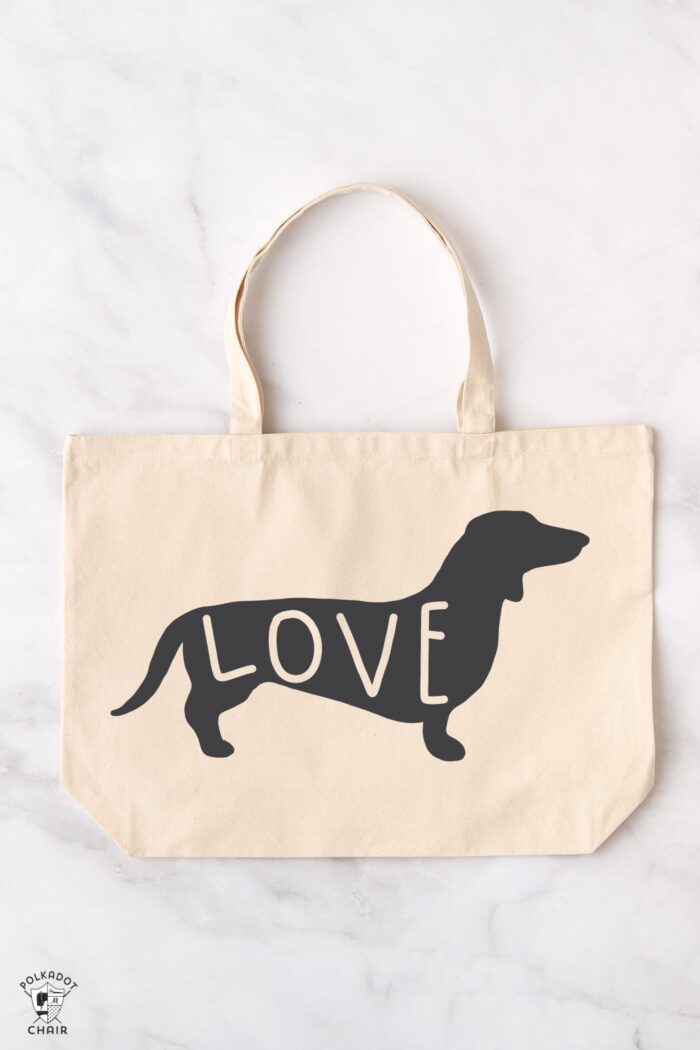 SVG Included in the bundle:
"Woof" SVG
"Dog Person" SVG
"Love" SVG
"Dog Mom" SVG
"I let the dogs out" SVG
"Dog Hair, Don't Care" SVG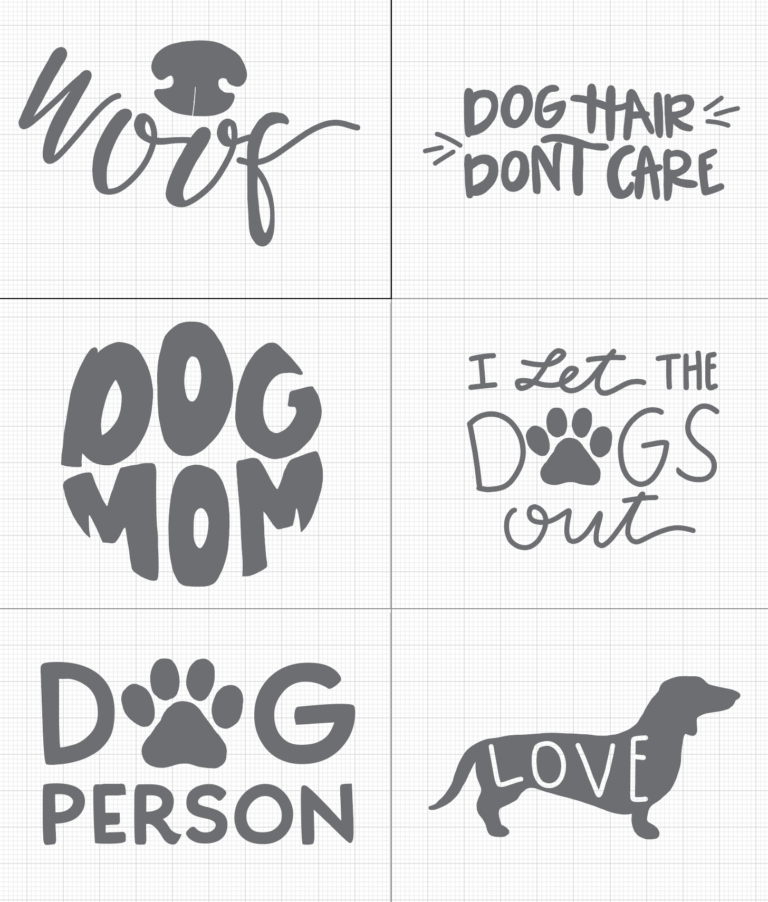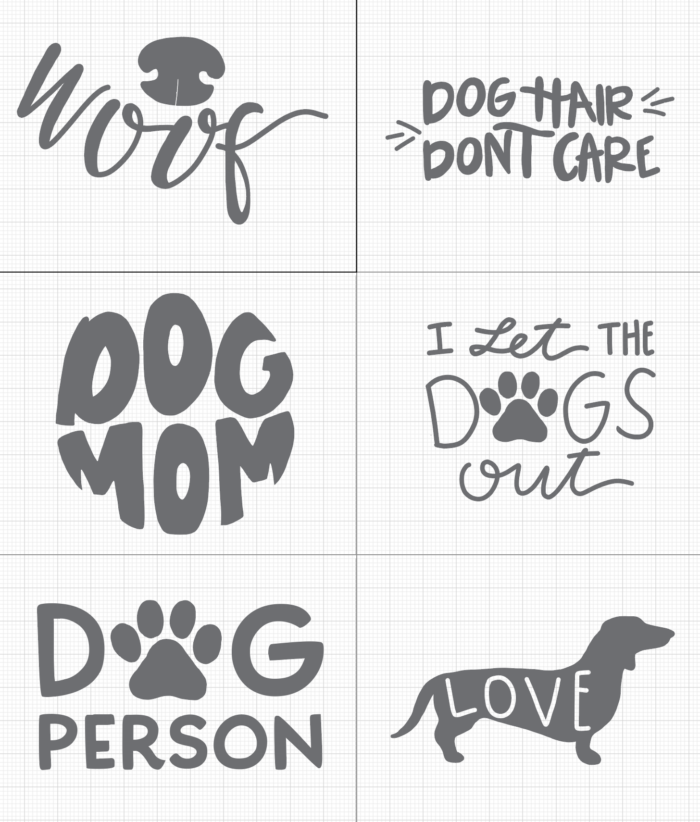 What is a Cricut?
What is a Cricut? A Cricut Machine is an electronic cutting machine. It hooks up to your computer via USB or Bluetooth and cuts images that you send to it, much like a printer. It just cuts instead of prints. It can cut vinyl, paper, fabric, and much more. The images are all digital, you can upload your own images or buy images in Cricut Design space individually. You can read my full review of the Cricut Maker Machine HERE.
SVG files are a specific file type that is designed to work with a Cricut machine. All files will have a .svg extension. With this file type you can upload custom images to Cricut Design space to then cut out with your Cricut machine.
How to Get the SVG Files Option 1
You can grab all of the SVG files in our shop! There is no need to join our newsletter. You can still get them free using the directions in option 2. This is just an alternate option for those that prefer this method. This bundle comes with our Cat SVG files as well!
How to Get the SVG Files Option 2
Just use the link below to access our Cricut Downloads Library. Access to the library is free for our Cricut Newsletter subuscribers.
Cricut SVG File Download: Note: all files in the Library are for personal use only. You may not sell items you make with the files. To get these files into Cricut Design space you need to visit OUR CRICUT DOWNLOADS LIBRARY and follow the directions. When prompted click the DOWNLOAD button and save the file as an SVG to your computer. Do not open it in a new window it will load as an image, not an SVG. Next, go to the Cricut Design Space page with your browser. Click NEW. When the screen pops up click IMAGE. Then click – upload. Upload the image you downloaded. It's ready to use in Design Space!
How to Create an Iron on with your Cricut
If you're new to Cricut then you might be wondering just how to get to turn those files into an actual t-shirt. We've outlined the steps for you in a very detailed blog post.
It walks you though downloading the files, uploading them to Cricut Design space. Cutting out the iron-on vinyl and applying the vinyl to your t-shirt (or other surface).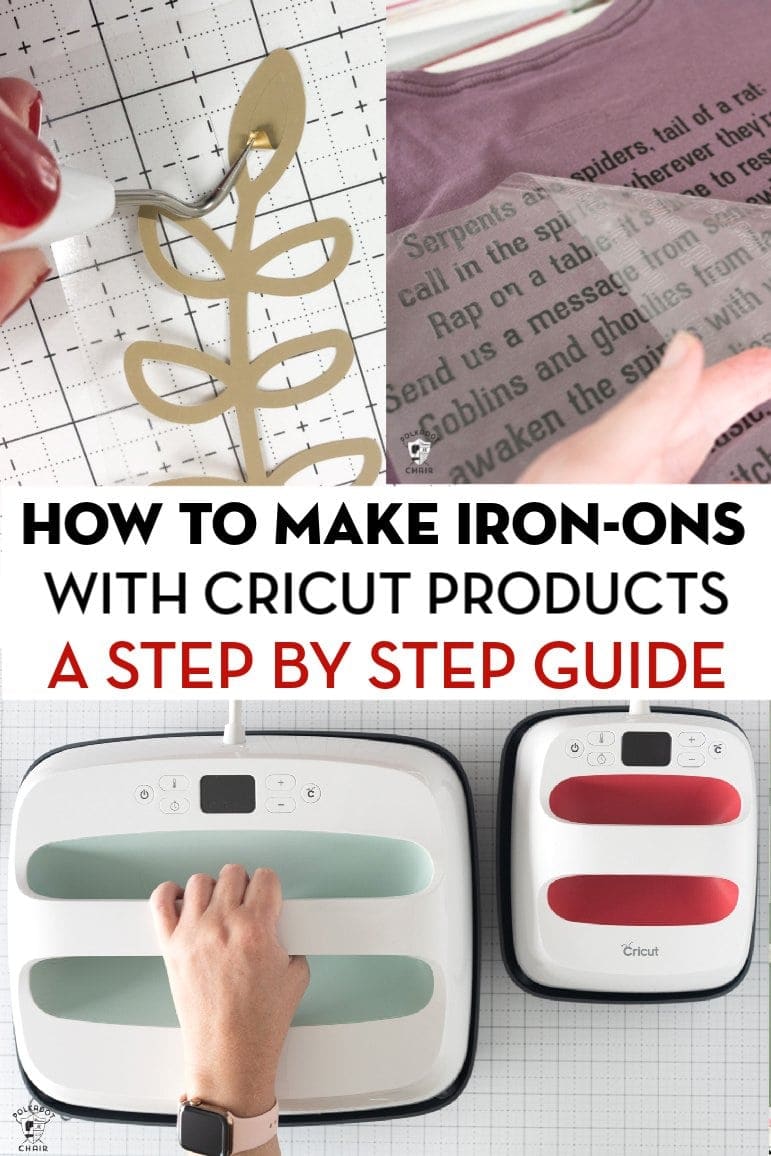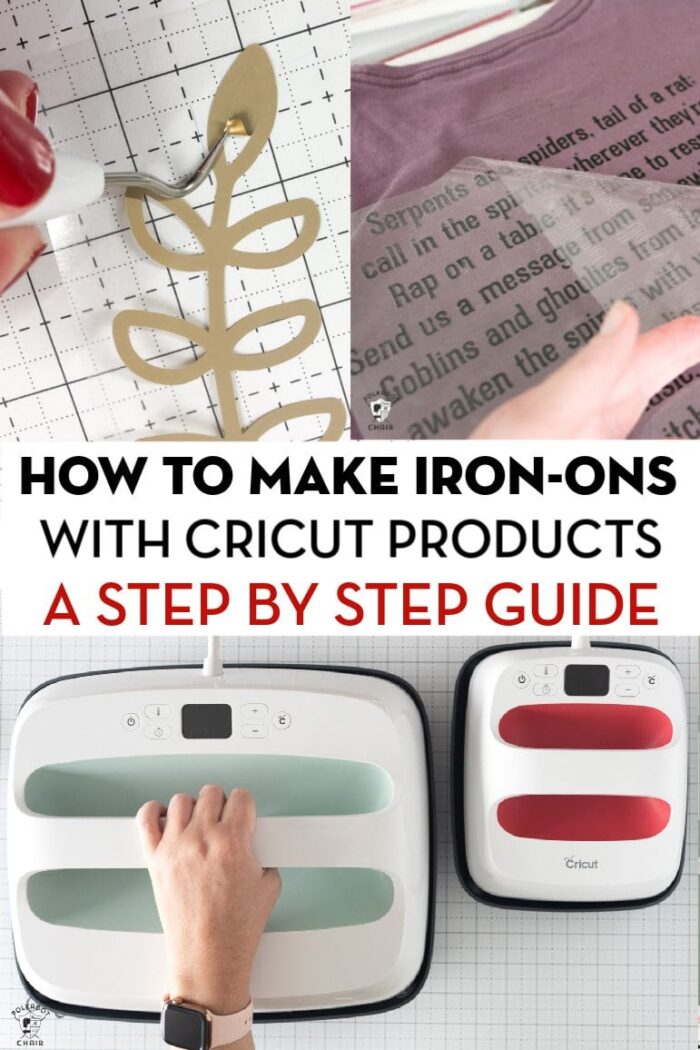 Each month we offer a free set of SVG files to our Cricut newsletter subscribers. We are also working on our Fall & Winter content and we will have loads of free, holiday-themed SVG files for you as well. Hop on over to our Cricut Library to make sure you're subscribed so you don't miss out when we post new files for download.
We're also taking requests. Is there a specific theme you'd like to see in an SVG file set? If so, just leave your request in the comments section.