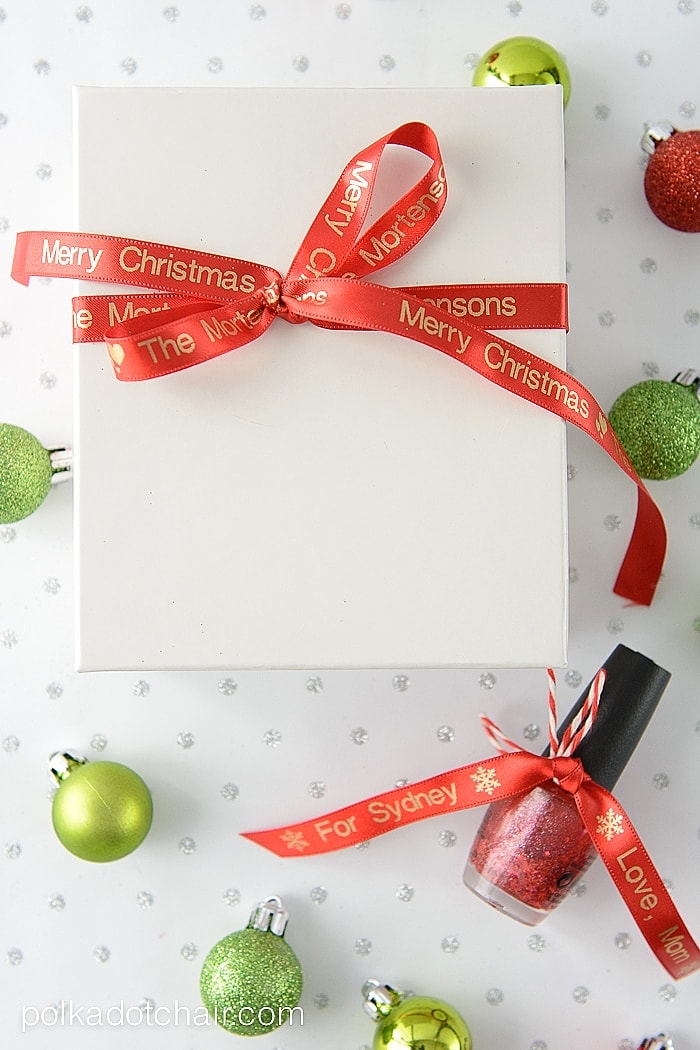 It looks like we are starting down the home stretch to Christmas. It's in just 10 days… Not to panic you or anything :).  This week (and a little bit of next) I'll be sharing some quick Christmas last minute gift ideas then I'll be signing off until after New Years.  I have been sewing quite a bit lately,  but nothing quite ready to share, and I'm guessing that everyone's pretty focused on the Holiday's right now anyway. (This post contains affiliate links)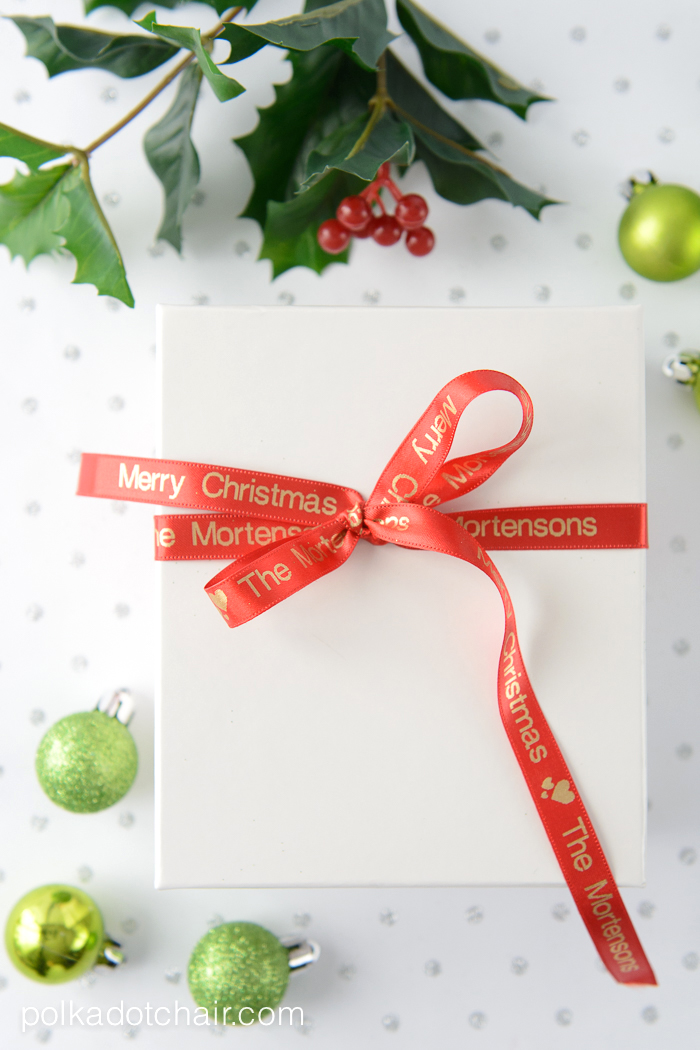 Have you finished enough of your Holiday shopping that you're ready to start gift wrapping your gifts?? Are you looking for some fun ideas?  What about neighbor gifts or treats? Do you take things to your friends for Christmas? What do you like to take? Baked goods? Handmade items? Gift Cards?
For me what I deliver to friends and family changes each year (you can see some of the previous ones here) but it usually always involves food.  I'm always looking for fun ways to package up baked goods so that are simple but creative and festive.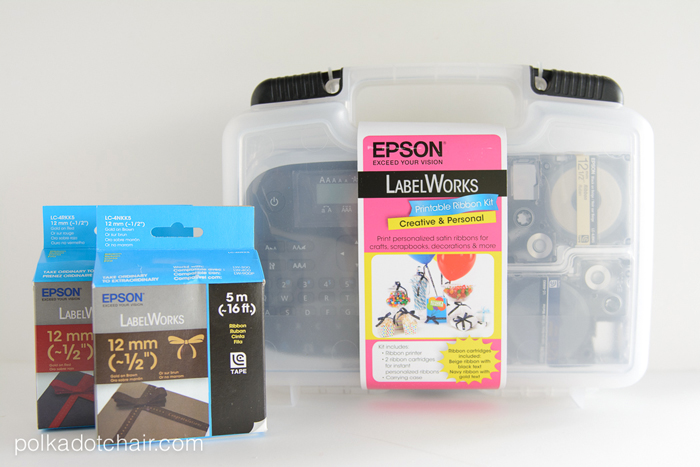 Epson asked me this year if I'd like to try out their new Label Works printable ribbon kit.  They told me that you could print your own ribbon and I was seriously intrigued. I've wanted custom printed ribbon for years for Christmas gifts but never seem to plan far enough ahead to order it. I also don't want to order gobs of ribbon that I might not ever use.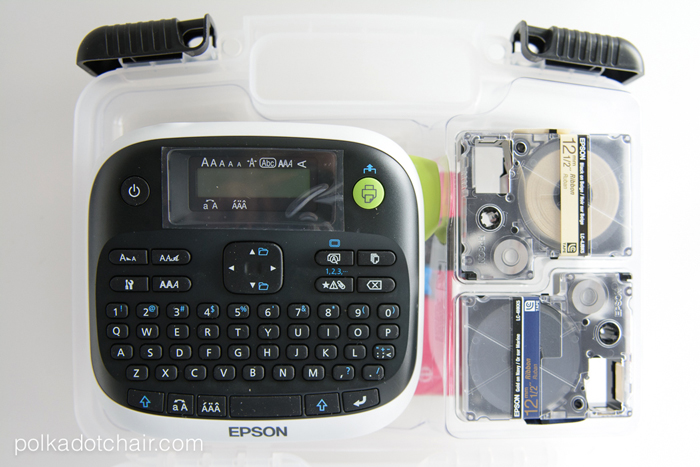 I had a great time playing around with the printable ribbon label maker. It comes with a nice clean san serif font and a bunch of icons that you can use on your ribbons too. I kept printing off all of the little icons and my families names,  I thought they were all so cute! After a bit I realized that A) I was wasting ribbon and B) I need to get the neighbor gifts done sometime this century.
I decided to use the red ribbon/gold foil cartridge to print "Merry Christmas Love the Mortensons" to attach to our neighbor gifts this year.  I love, love love that gold foil, and the ribbon is very nice quality not scratchy or stiff at all.
The printer can print text vertically or horizontally and you can easily "space" out the text on the ribbon (for example if you only want text on the ends of the ribbon but not in the middle).  You can also choose all caps or lower case and a few variations of the font (including shadow and outline).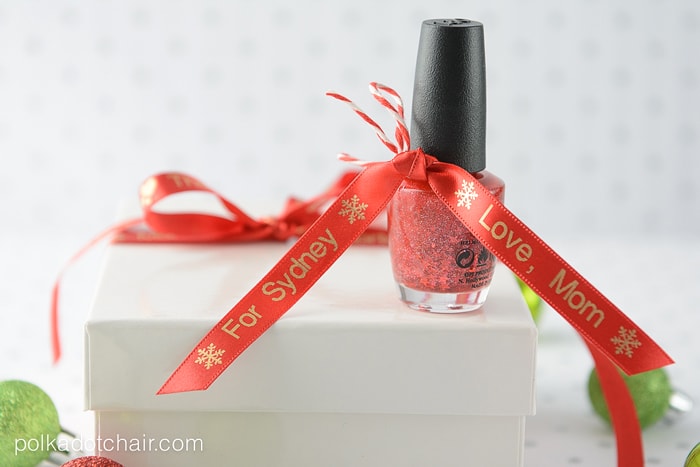 The printer comes with two ribbon cartridges (just a note, you don't buy the foil separate, it's packaged with the ribbon) and you can get other colors that you'd like.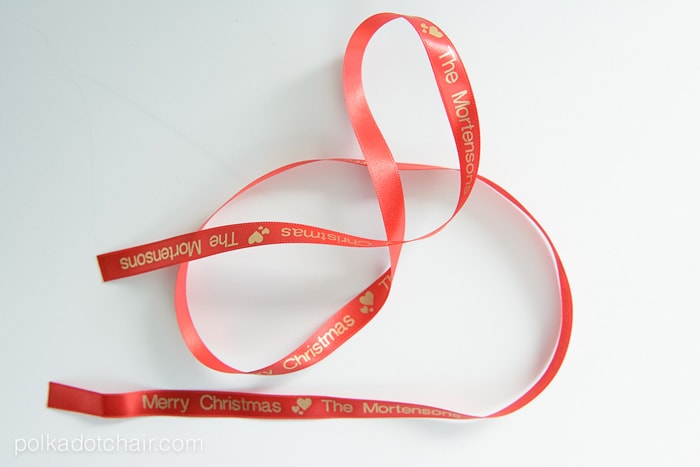 Now go wrap some gifts!! You're running out of time (*wink*)
*Disclosure: I was sent a ribbon printer to review, all opinions and crazy ideas are 100% mine… no other compensation was received.
You can pick one up on Amazon. You can get the DUAL pack or the writer  OR
with your choice of Ribbon/Foil Colors.