Kim from Sweet Red Poppy is here with us today sharing a Heart Banner Tutorial.  It's such a cute Valentine's Day Craft idea, and it's so simple. I'm going to have to make one for myself. If you like this project, you may also like this Hand Painted Wood Valentine's Day Sign Tutorial.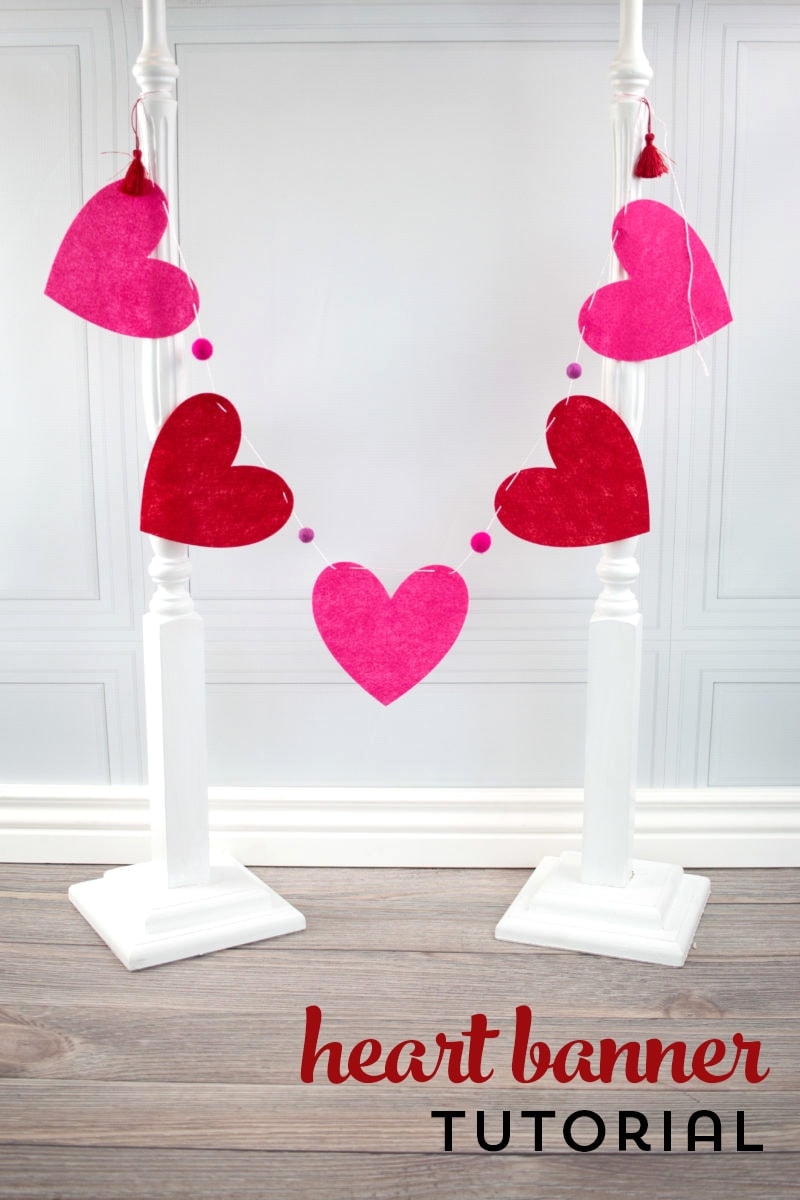 Hi, It's Kimberly from Sweet Red Poppy and I'm excited to share another tutorial with you! I hope you like this heart banner tutorial.
I love decorating for each holiday and Valentine's Day is no exception! I've been dreaming up Valentine's Day brunch for my little ones and this banner will be the perfect decoration to tie it all together! The best part is it only took about 15 minutes to make and after spending the past few weeks doing some fairly labor-intensive Christmas sewing, a simple craft was just what I needed!
Supplies for Heart Banner Tutorial
1 Sheet 12×12 Inch Pink Felt (The Cricut brand works really well for this project!)
1 Sheet 12×12 Inch Red Felt
4 Felt Balls
1 Skein Pink DMC Embroidery Floss
2 Red Tassels
Needle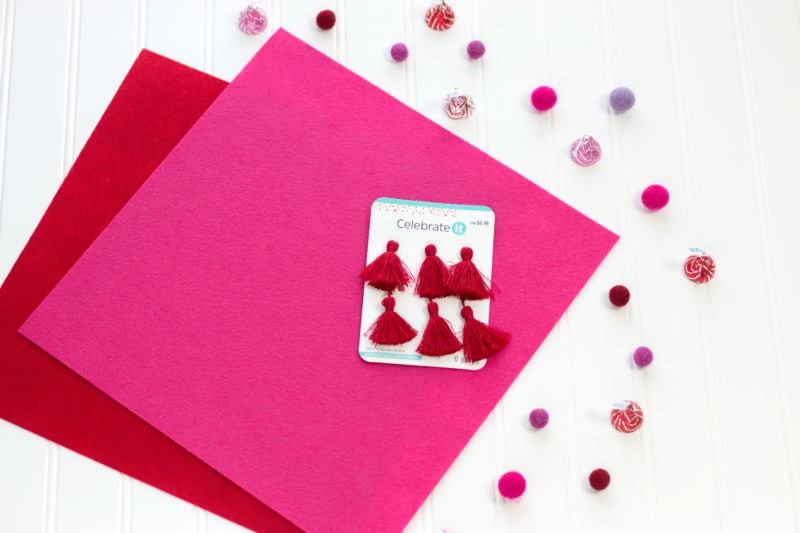 Instructions:
First, decide what size you would like the hearts on the banner to be. Mine are each sized about 5 inches wide and my banner has five hearts total. If you have a large mantel or wall you may want to increase the size or the number of hearts.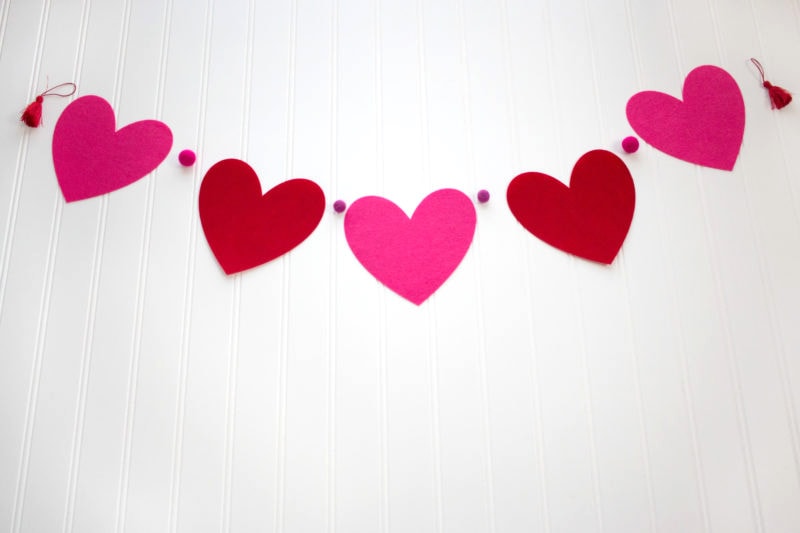 I used my Cricut machine to cut out all of my hearts, but you can easily cut them by hand!
Once the hearts are cut out, lay them out and decide on a pattern for the banner.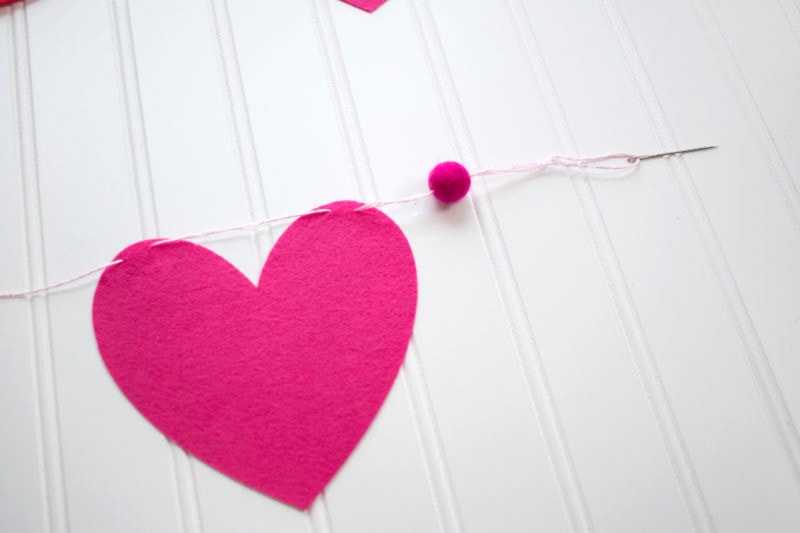 Thread a needle with embroidery floss, I used all 6 threads to get a nice weight. Gently pierce through the left side of the heart beginning from the back and pierce back through to the back of the heart about a half inch or so.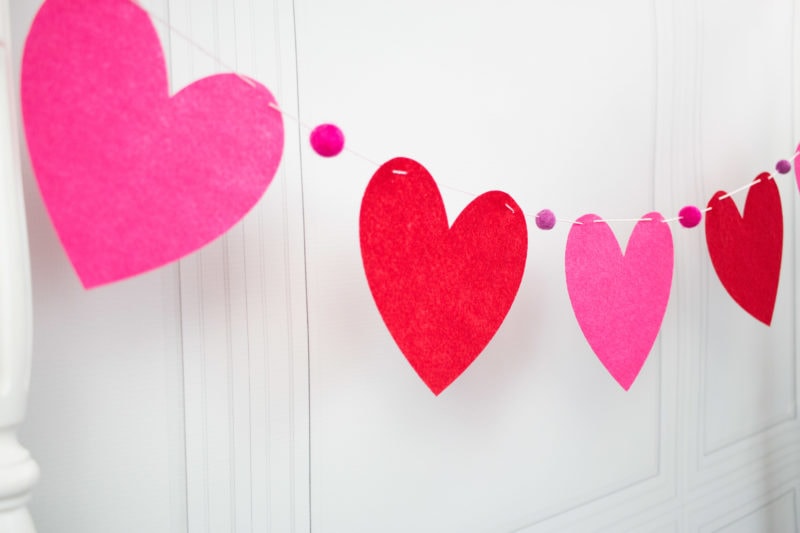 Repeat this step on the other side of the heart, then thread the needle through the felt ball. Repeat these steps until you've reached the desired amount of hearts.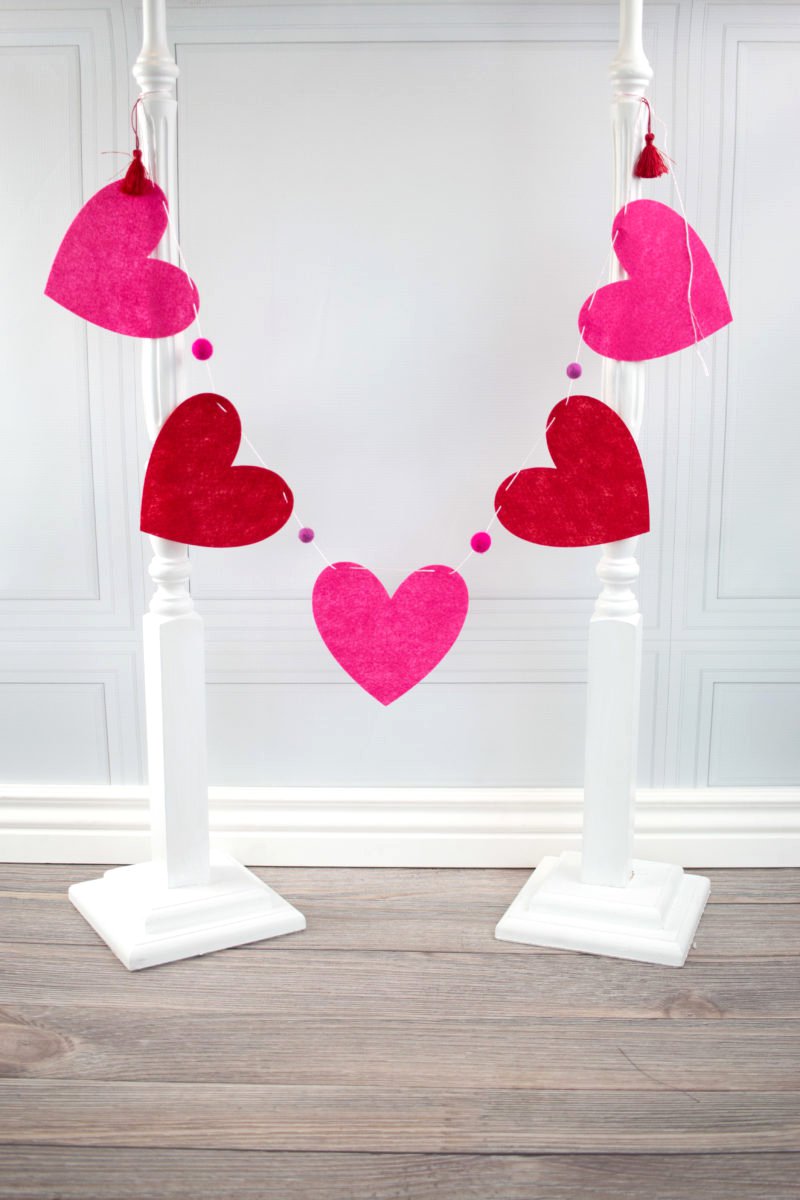 Cut the embroidery floss down to a more manageable size and tie a small tassel on both sides.
Wasn't that easy?!? Now you can spend the rest of your time planning a cute Valentine's Day party!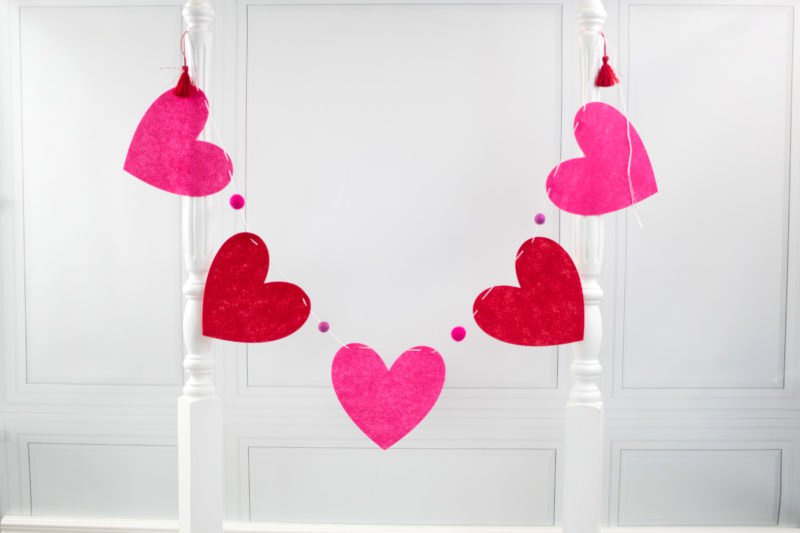 Aren't these posts the cutest? It's such a fun way to hang a banner!
About the Maker: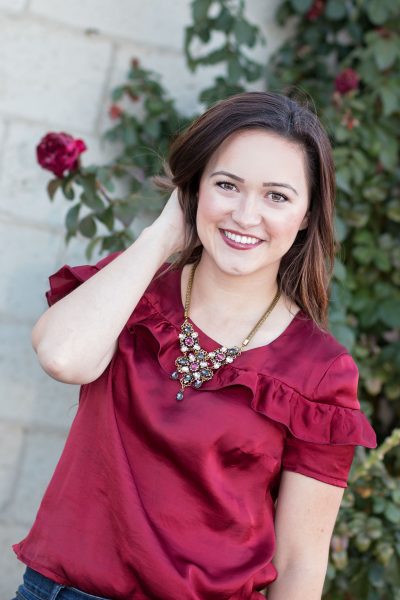 Wife and mother to three by day, quick-stitching seamstress by night. Kimberly is the "sew"cialist behind the blog Sweet Red Poppy (http://www.sweetredpoppy.com). She is a fabric-hoarding, embellishment loving, color enthusiast, who enjoys putting her modern spin on sewing. In her spare time, you can find her dreaming up her latest design, stitching away like a wild woman and taking way too many photographs of her children, all in an effort to avoid the menial daily household tasks of motherhood. Take a look behind the seams at her refreshingly honest posts about the daily challenges of motherhood, the chaos of three children under four and her passion for fashion and sewing on Instagram. (@sweetredpoppy)
If you enjoyed this post be sure to take a look at some of my other posts on Sweet Red Poppy!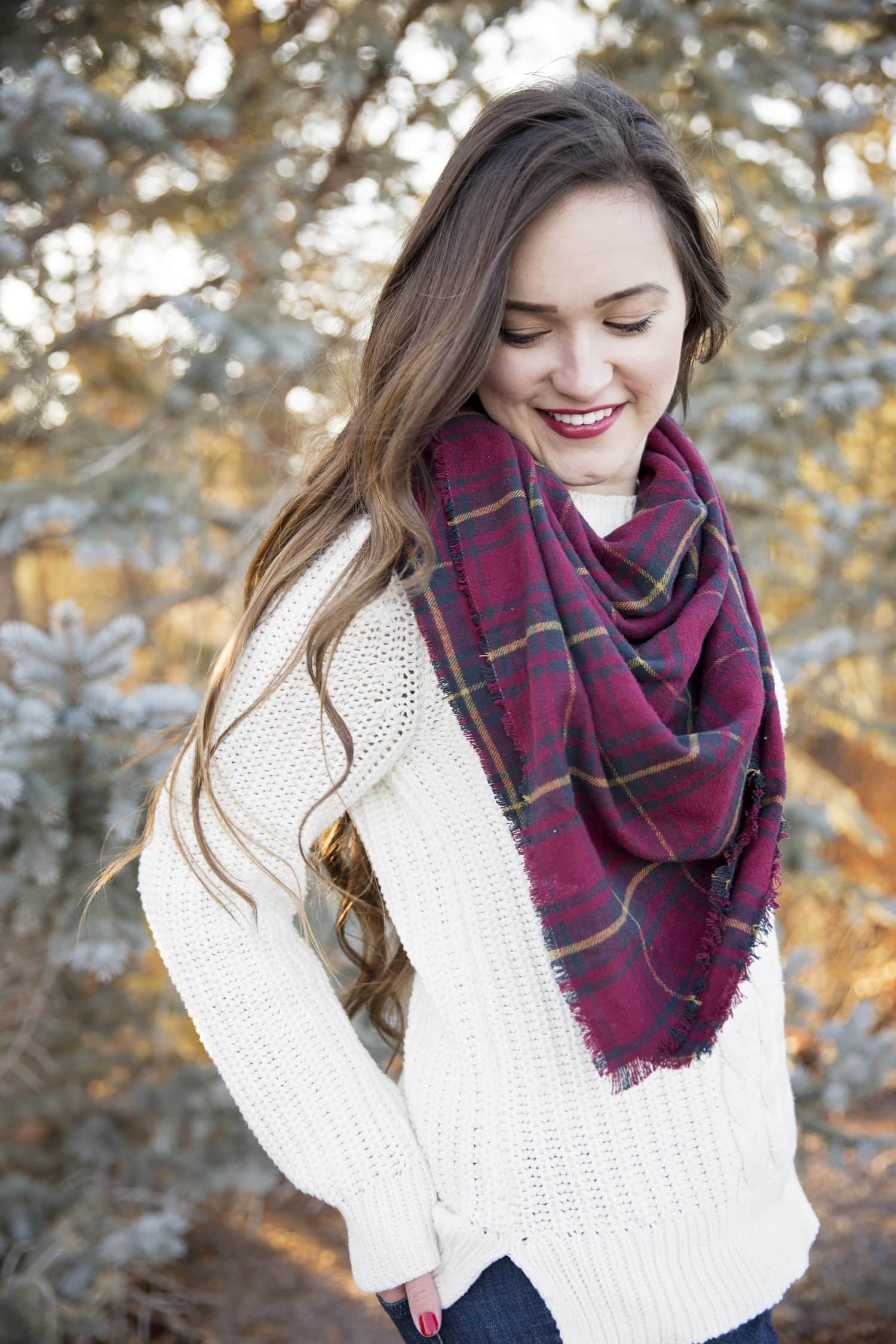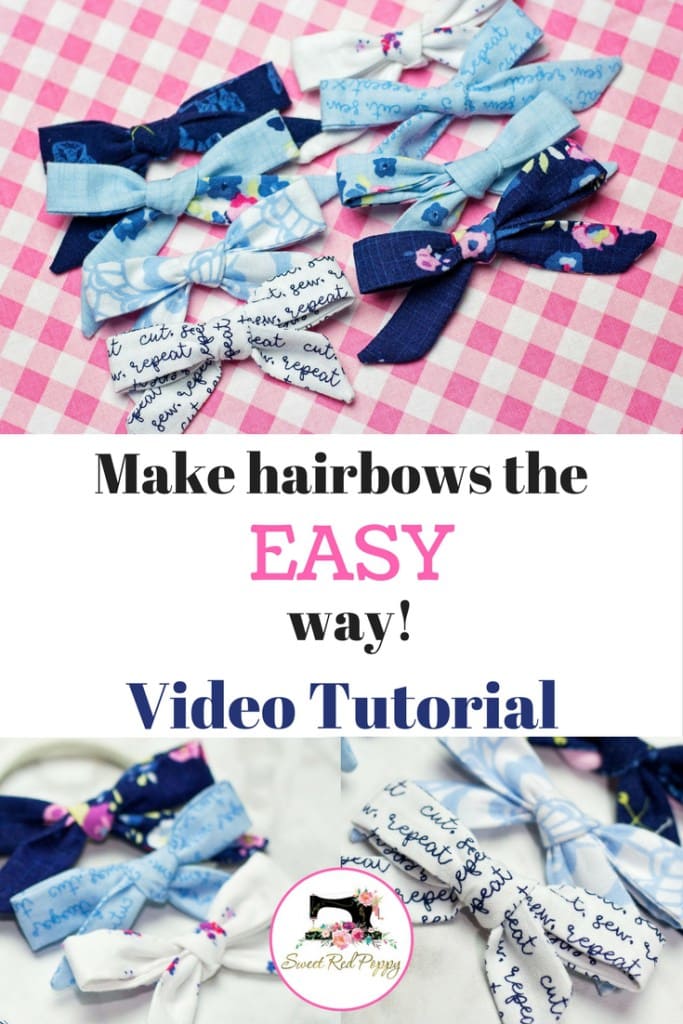 DIY Girls Skinny Bows Tutorials
Car Seat Cover Sewing Tutorial