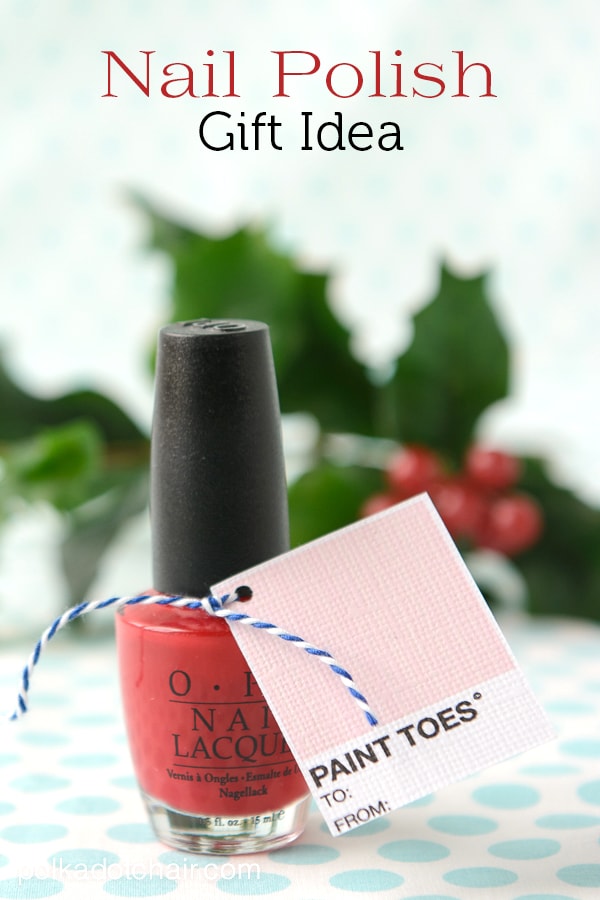 This week I'm sharing quick and easy last minute holiday gift ideas, and what's quicker than a gift that all you have to do is attach a tag to?
In October I shared this idea for these "Paint Toes" nail polish tags inspired by Pantone color chip cards.  I had a few requests for the printable in Christmas colors so I've recolored the tags in festive colors for Christmas.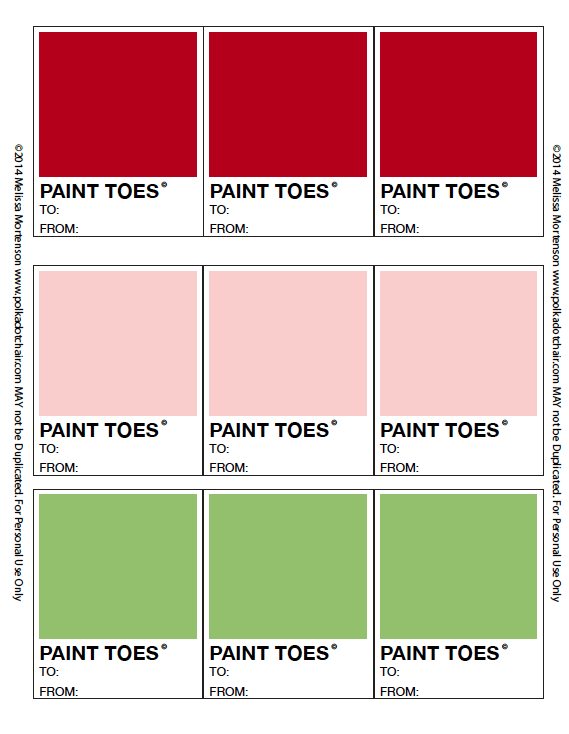 As I'm sure you can see we are all pretty nail polish obsessed at our house. I mean I do have two teenage girls after all!  I hope that you've enjoyed the nail polish printable's and gift ideas that I've shared this year.  Since I have older kids I love coming up with ideas for gifts for their age group (which can sometimes be hard to find ideas for).
To download the tags just visit the templates page. The password is polkadots (just know, that the password is going out to newsletter subscribers, it will be removed from the post when it's online, so write it down!). Also the software that I use for downloads has a MAJOR glitch. I've contacted the developer but my hands are tied right now.. If you get a "link expired" error when you go to download the tags, just ignore it. Then click the "download" button when it turns green. Hopefully there is a fix coming soon.
Connect with me: