Are you looking for a quick and easy sewing project that's great for beginners or kids? Then I think you're going to love this project! Liz from  Simple Simon & Co. is here to teach you how to make knotted hair ties! If you like this project, then you may also like this Bow Tie Bracelet Sewing Pattern.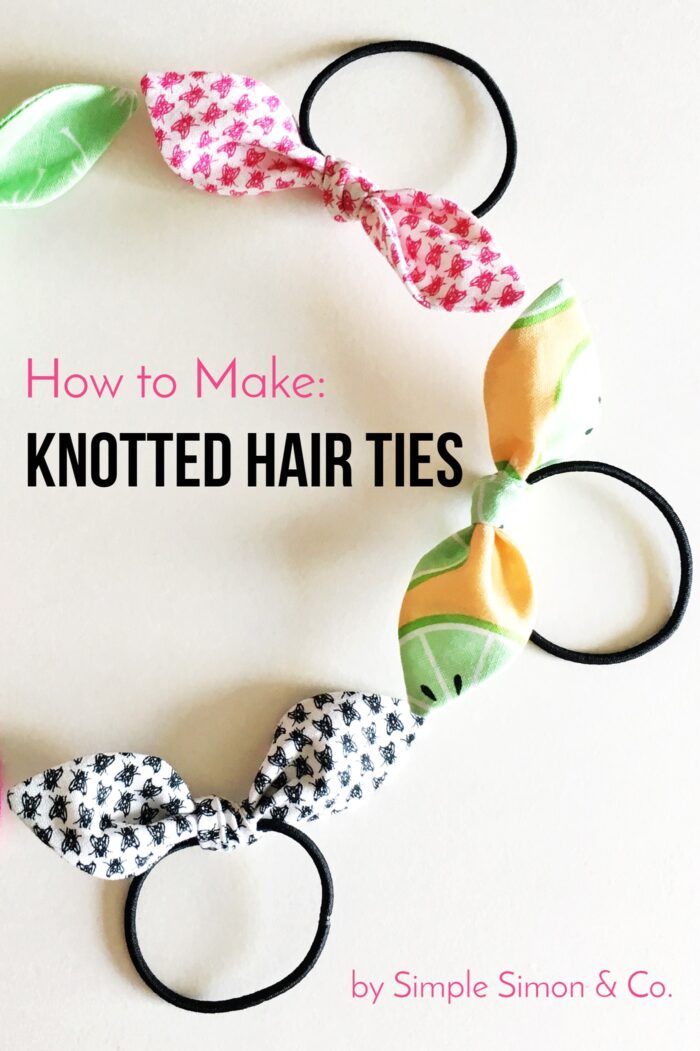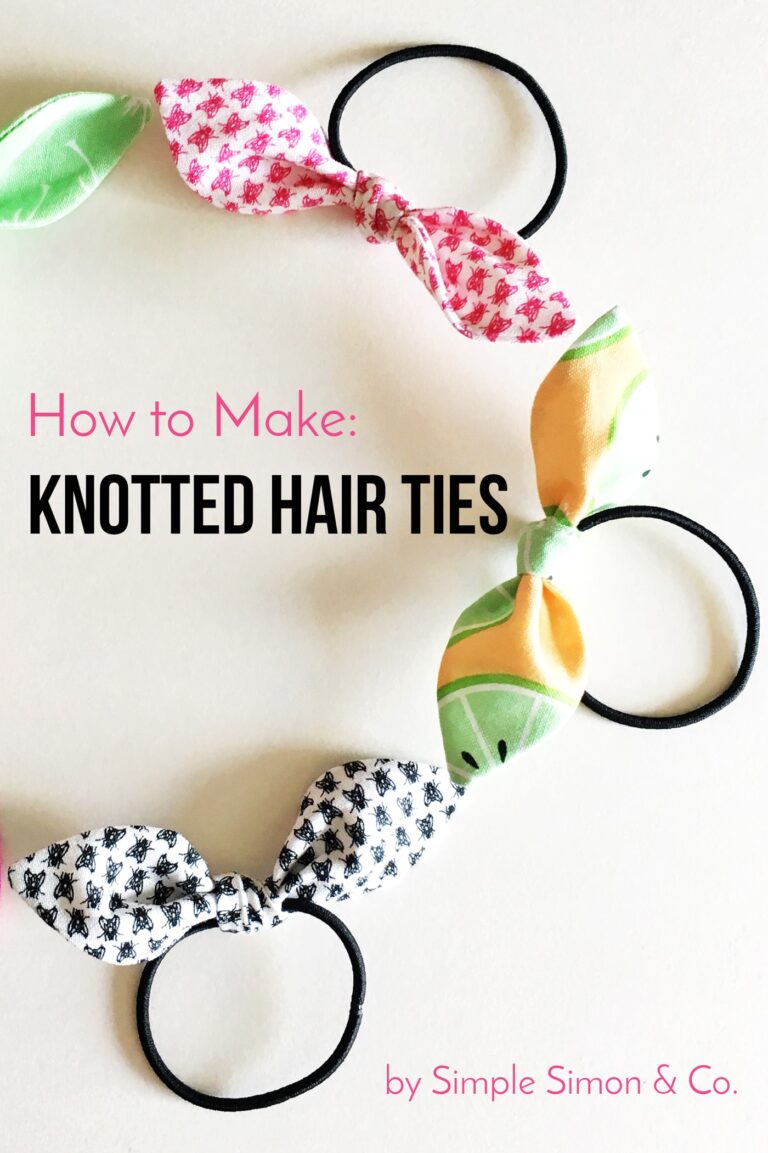 Hello! It's liZ from Simple Simon and Company and I'm excited to be here on The Polka Dot Chair sharing how to make one of my girl's favorite hair accessories…knotted hair ties.
These hair tie bows are easy to make, are great gifts to put together for gifts, and are a perfect scrap-busting project!
Table of Contents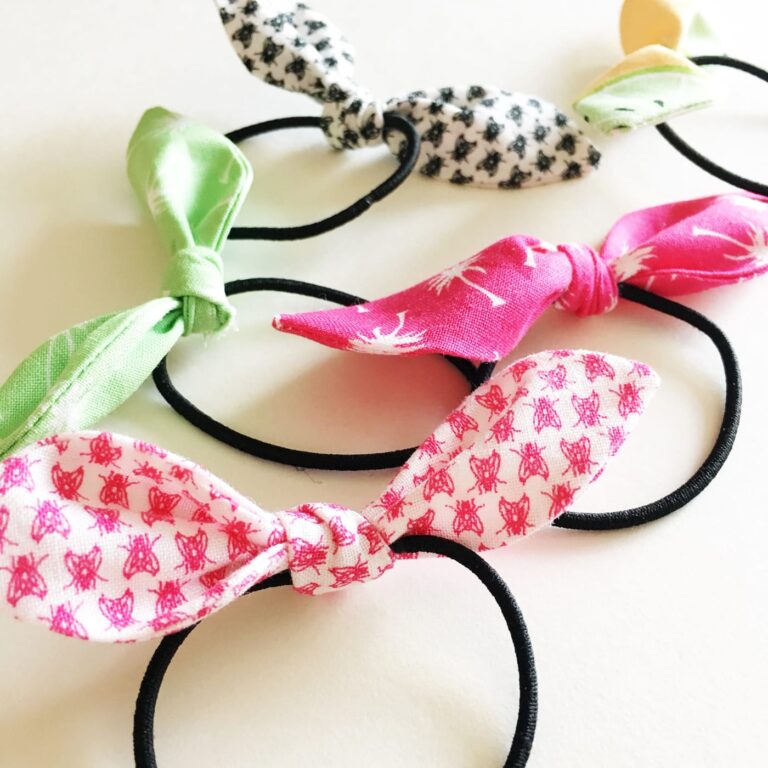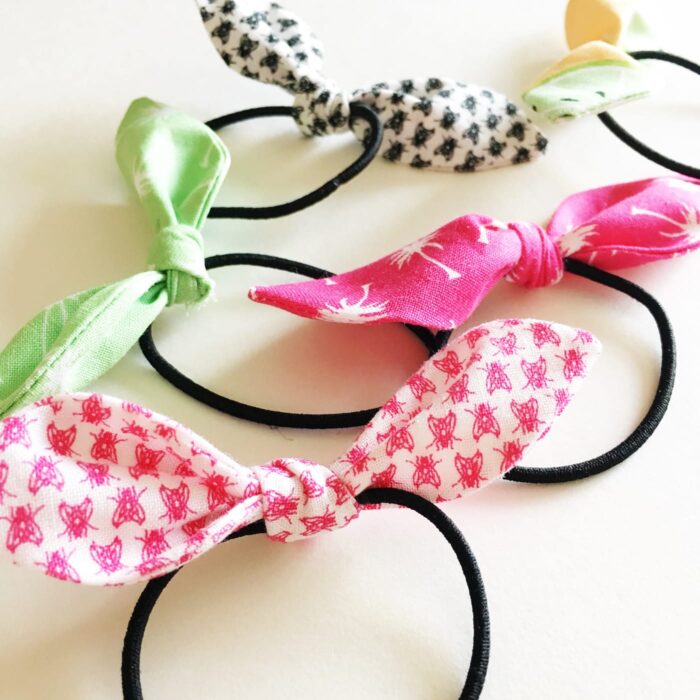 How to Make Hair Ties
Supply List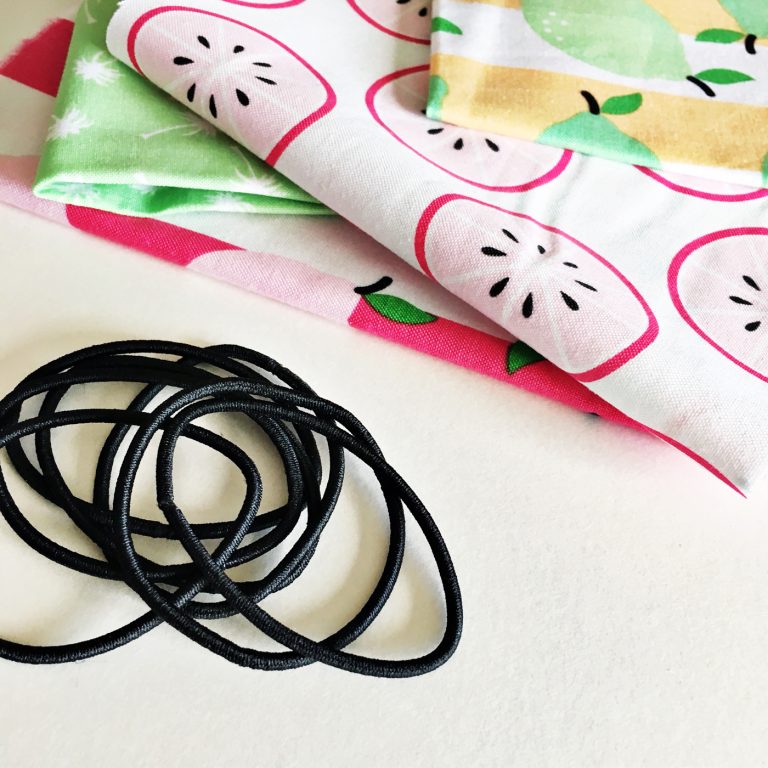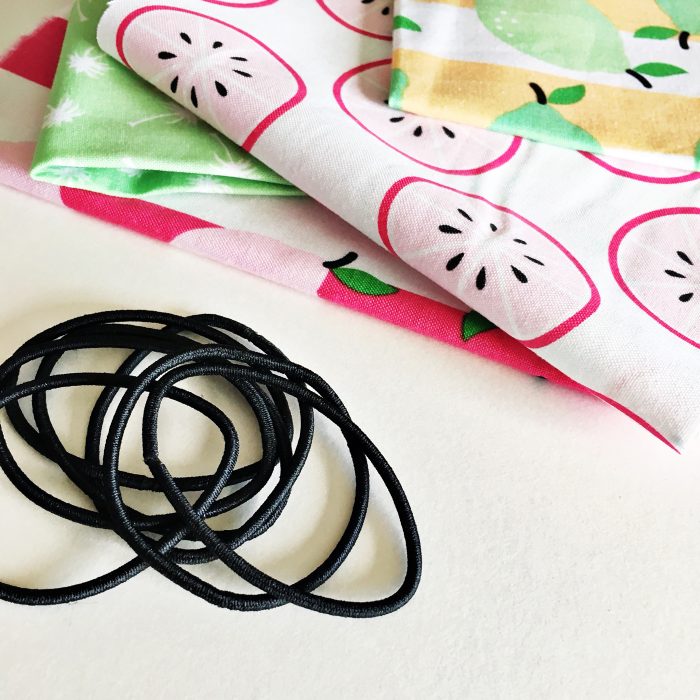 2 pieces of fabric each about 8″x 4″
A hair elastic/tie
How to Get the Printable Pattern Pieces. You can get a copy of the pattern pieces used in this project in our Template Library. Access to the library is for our Newsletter subscribers, and subscriptions are free. Please visit this page and follow the instructions to get the pattern pieces. PLEASE READ the instructions on that page. NOTE: The PDF only contains the pattern piece; you still need to read this tutorial to complete your project.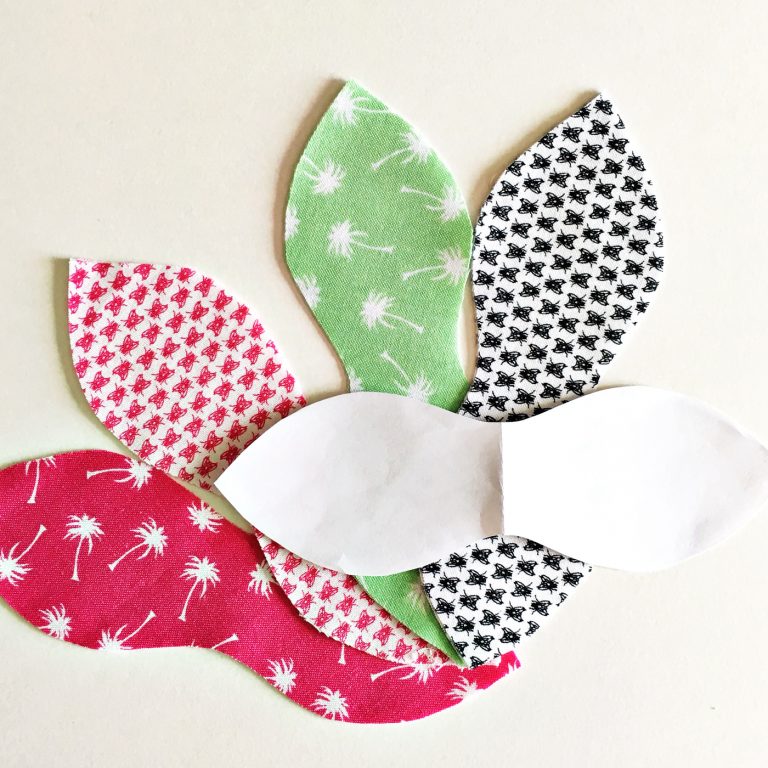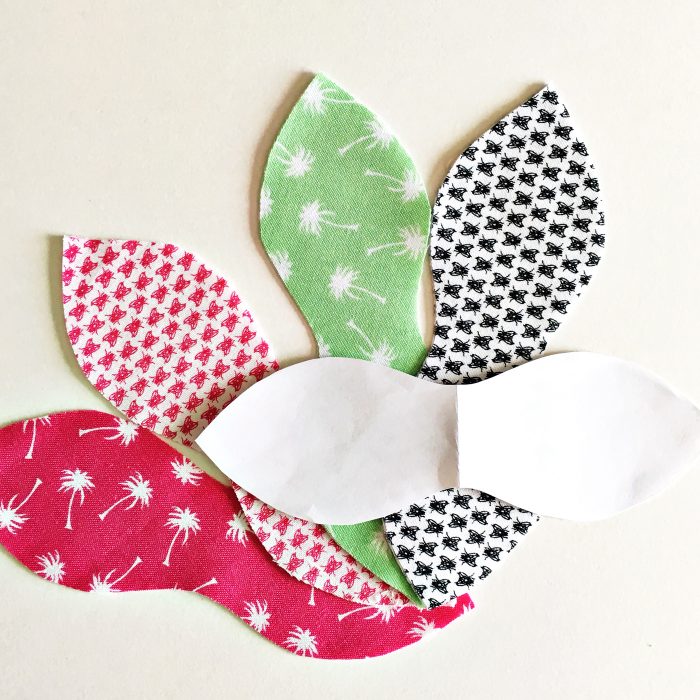 Knotted Hair Tie Instructions
Step One:
Print out the free pattern (link above) and use it to cut out 2 pieces of fabric.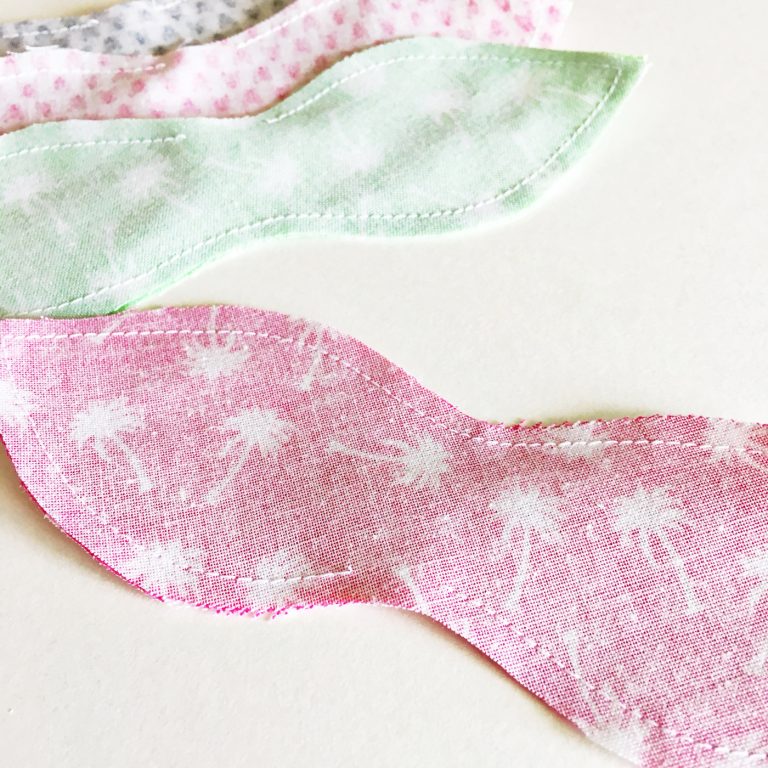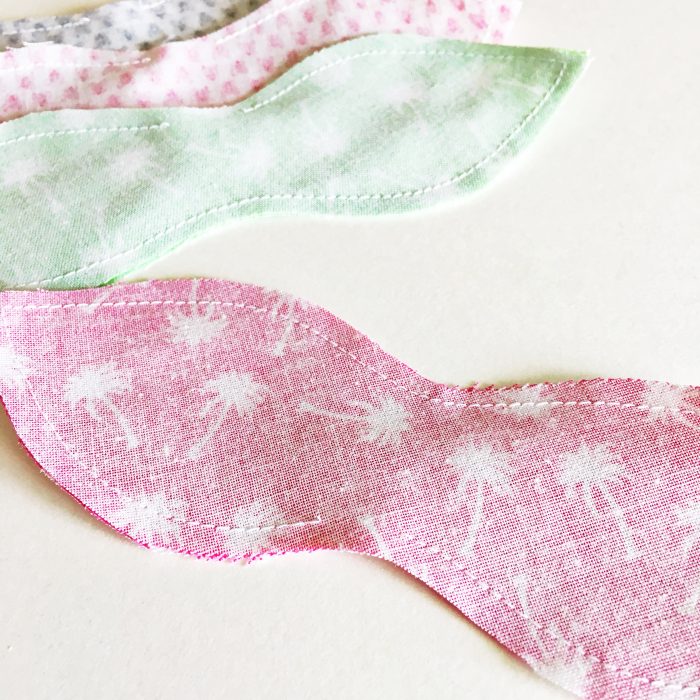 Step Two:
Place your two pieces of cut fabric on top of each other with right sides together and sew around the perimeter using a ¼″ seam allowance. Leave a 1 inch opening for turning. (I leave my opening in the middle of one of the sides as shown in the photograph.)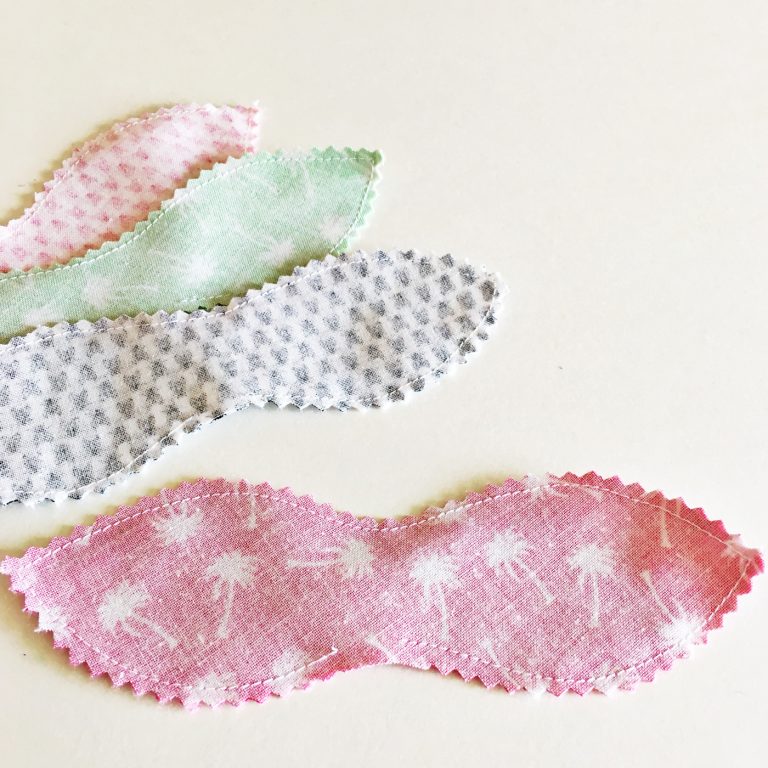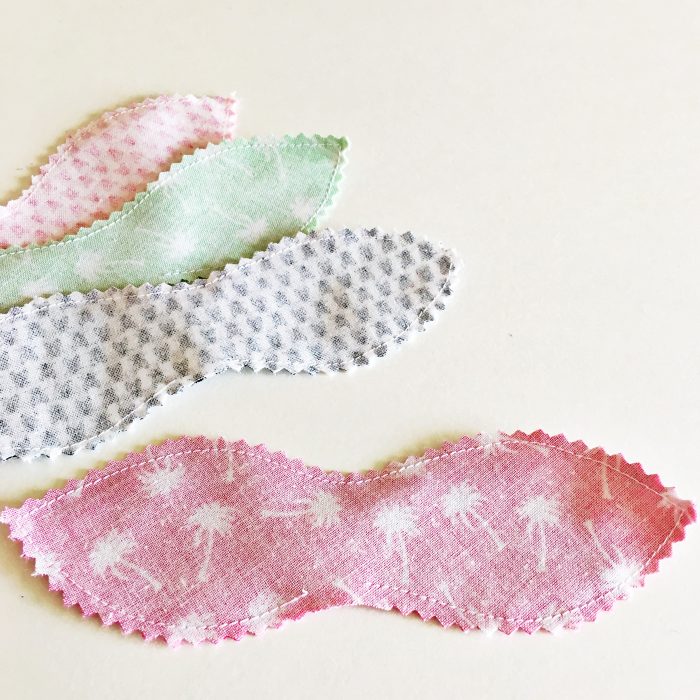 Step Three:
Using pinking shears (or the method of your choice) clip the curves of your bow without cutting through your stitching.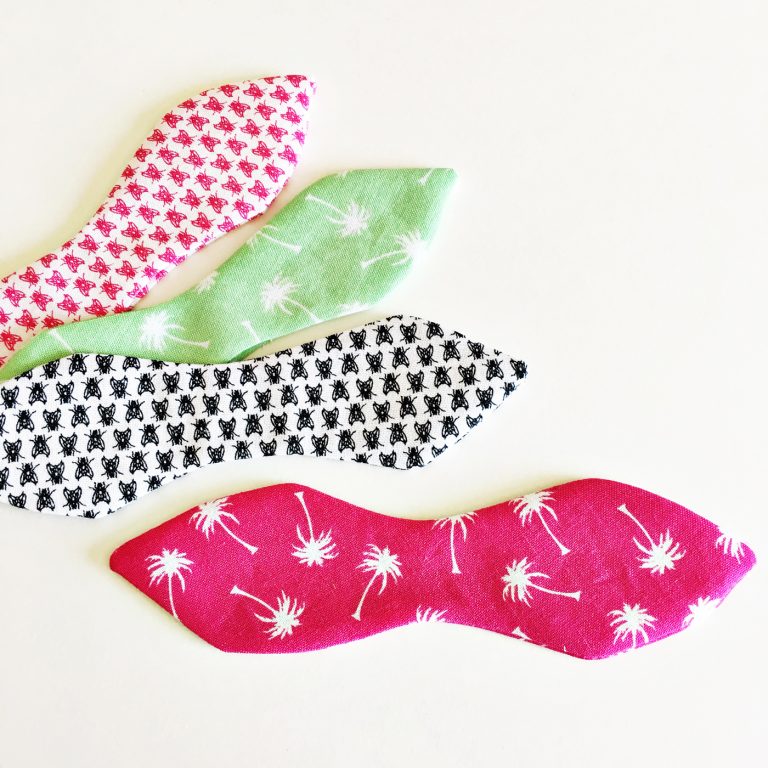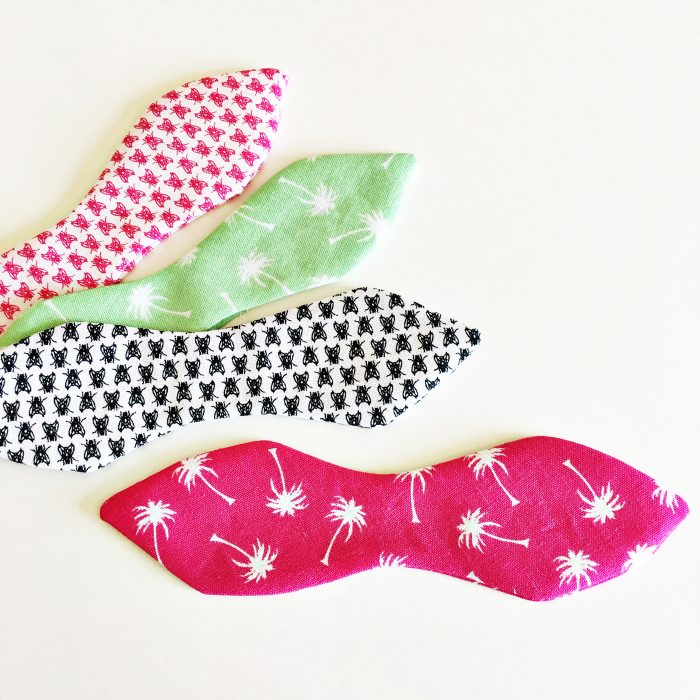 Step Four:
Using the opening you left in the stitching turn your bow right sides out. Press.
*Note: At this point, you can also hand stitch the opening closed however, I don't do that. If you left the opening in the middle of the bow the opening will be covered when you tie the bow.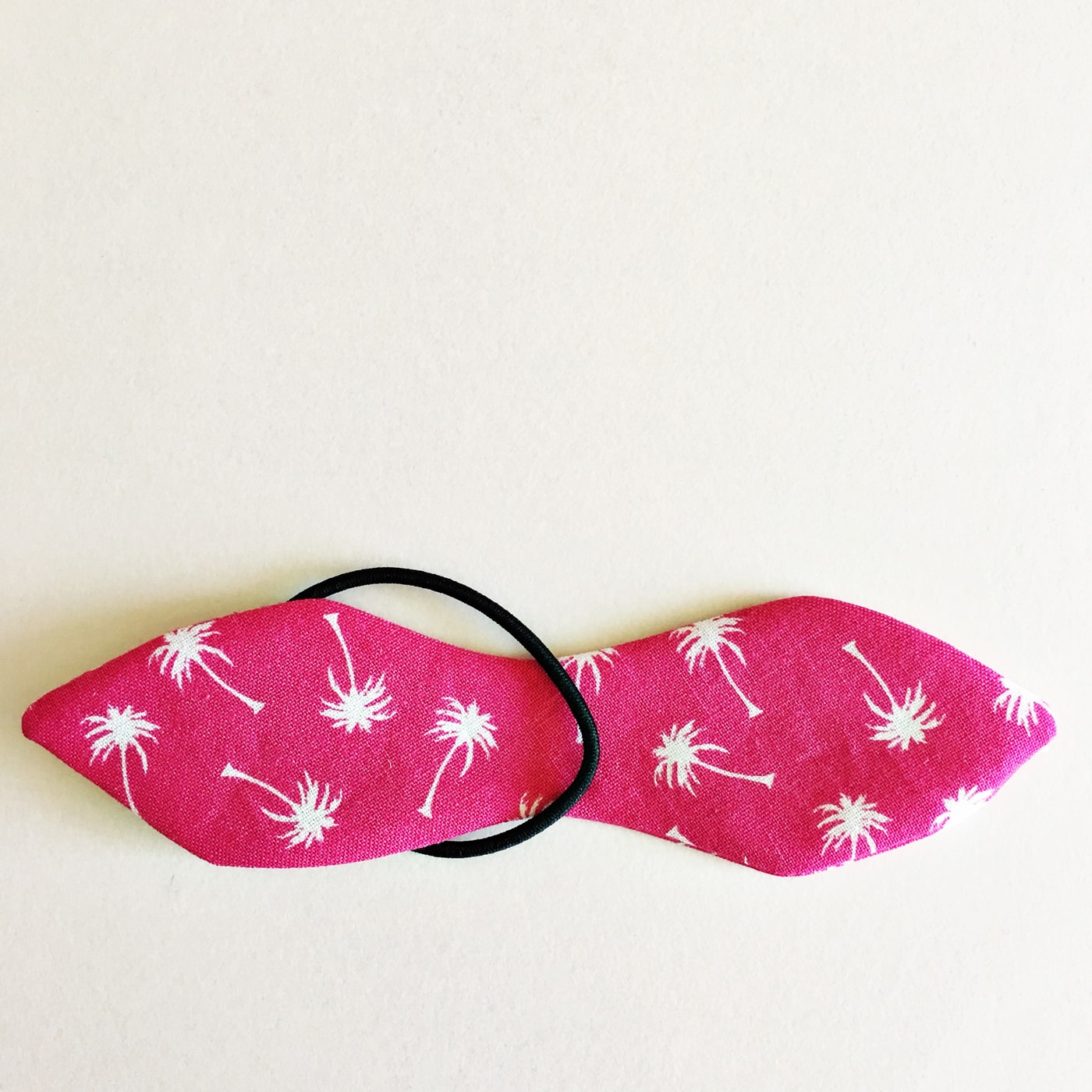 Step Five:
Slide your bow through your elastic hair tie so that the hair tie is centered in the middle of your bow.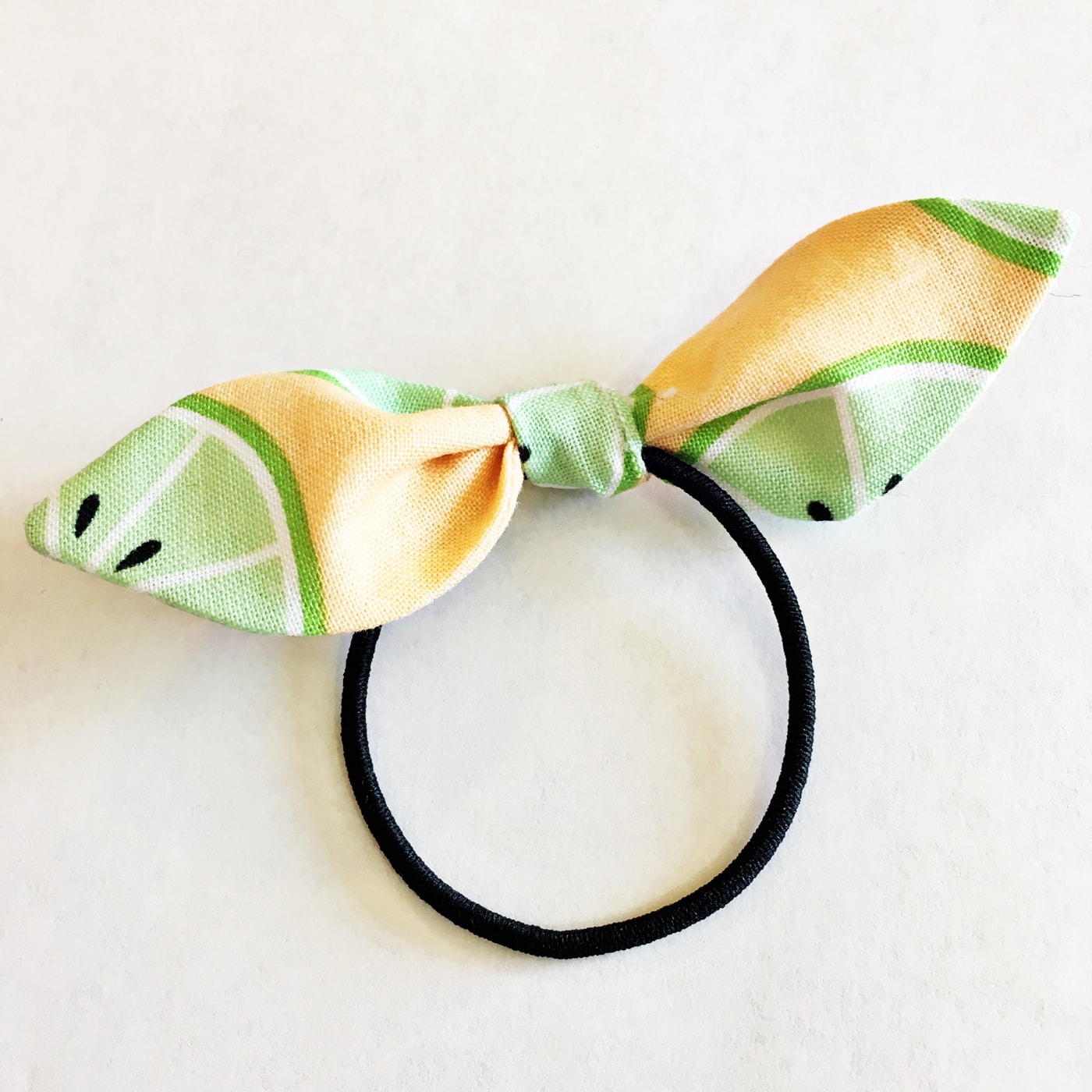 Step Six:
Tie in a knot and fluff.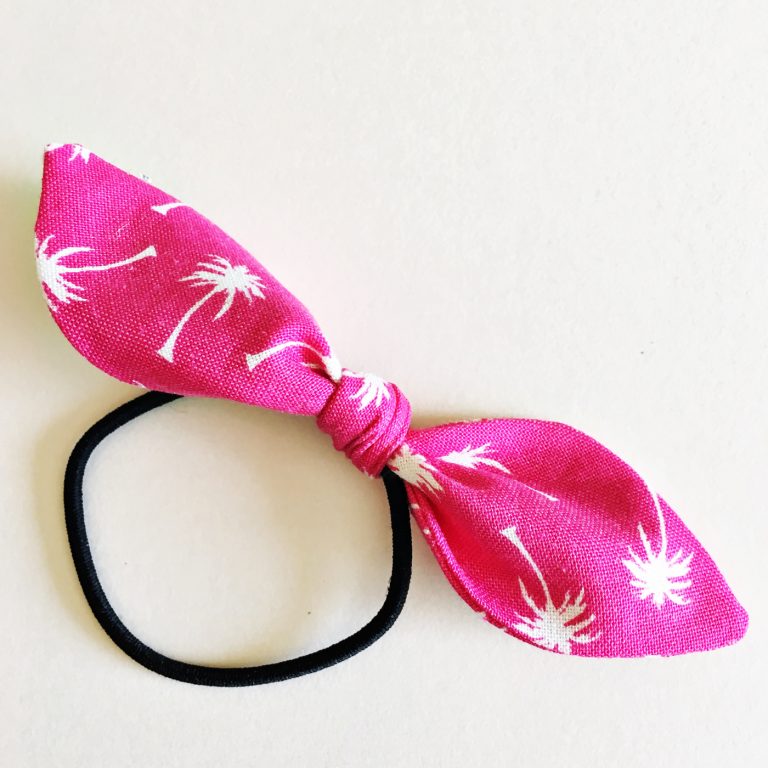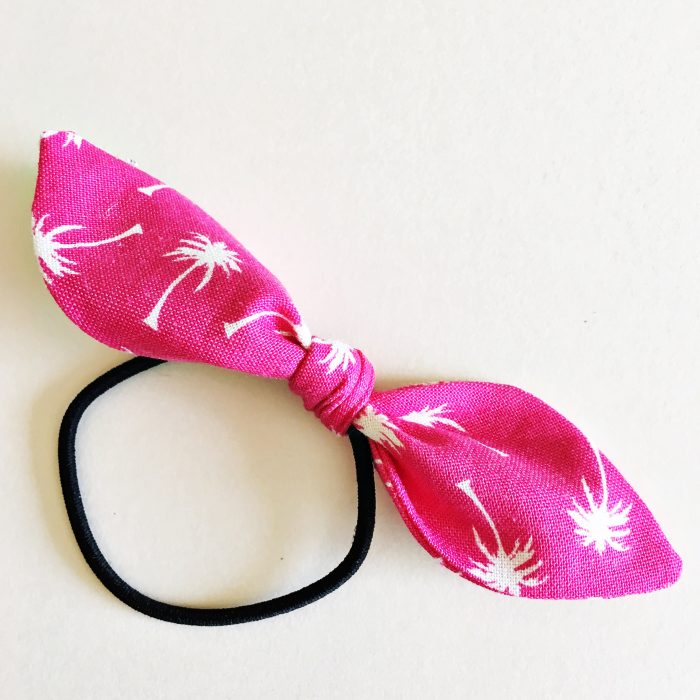 And you are done!
Repeat as many times as necessary.
Thanks for hanging out with us today!
About the Makers: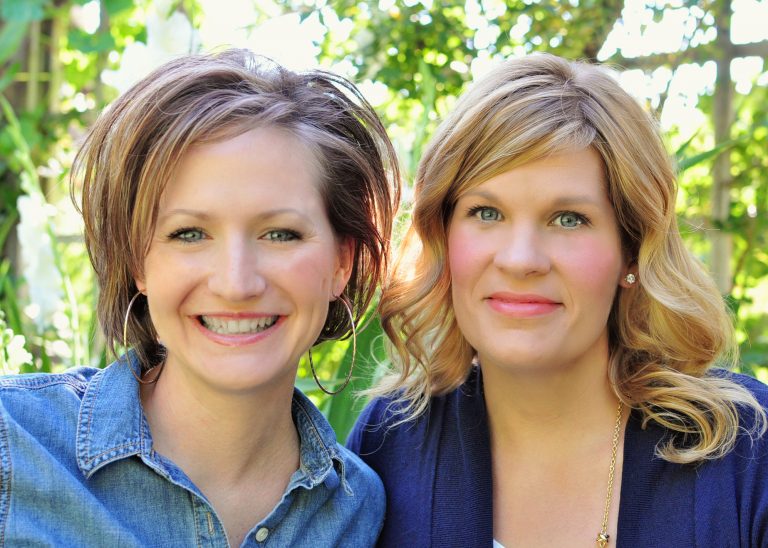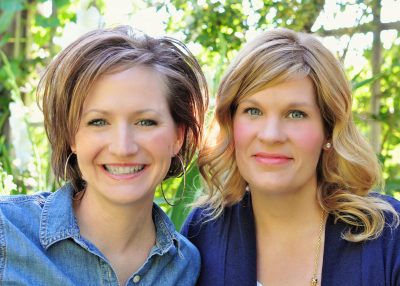 We are Elizabeth and Elizabeth, two girls who married brothers and ended up with the exact same name. We are also the same age, both former school teachers, have the same number of children, live in the same county, have dogs rescued from the pound, and share a love for sewing, quilting and the art of homemaking.
Together we blog over at Simple Simon and Company where we get the opportunity to share tips, tricks, tutorials, recipes, and thoughts with our readership.
Other Projects from Simple Simon & Co.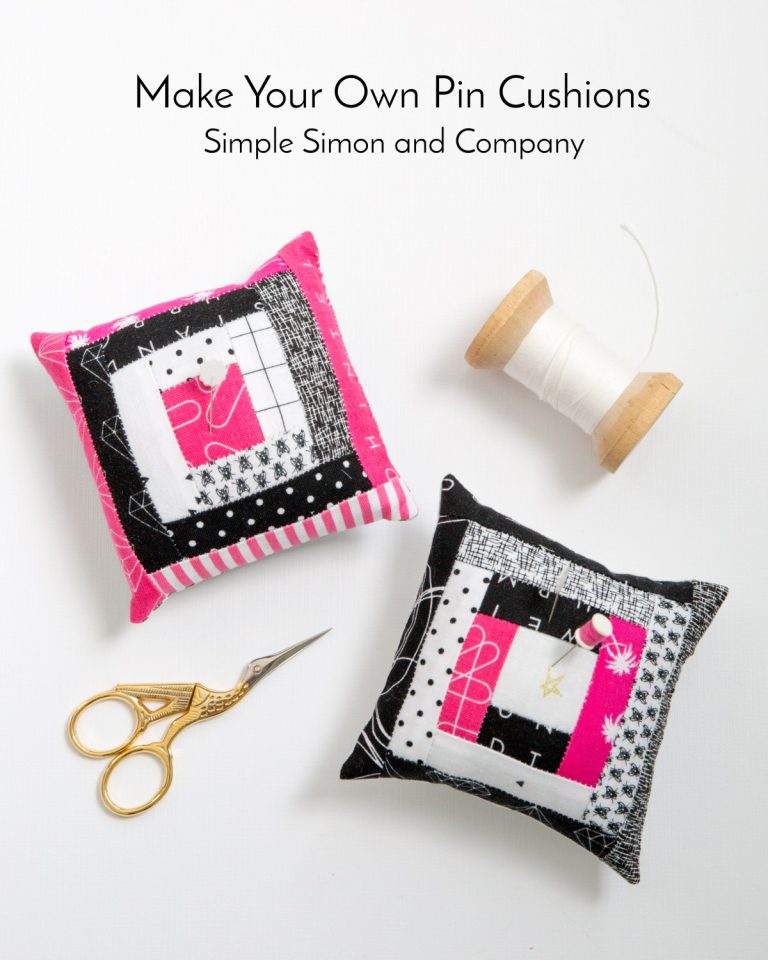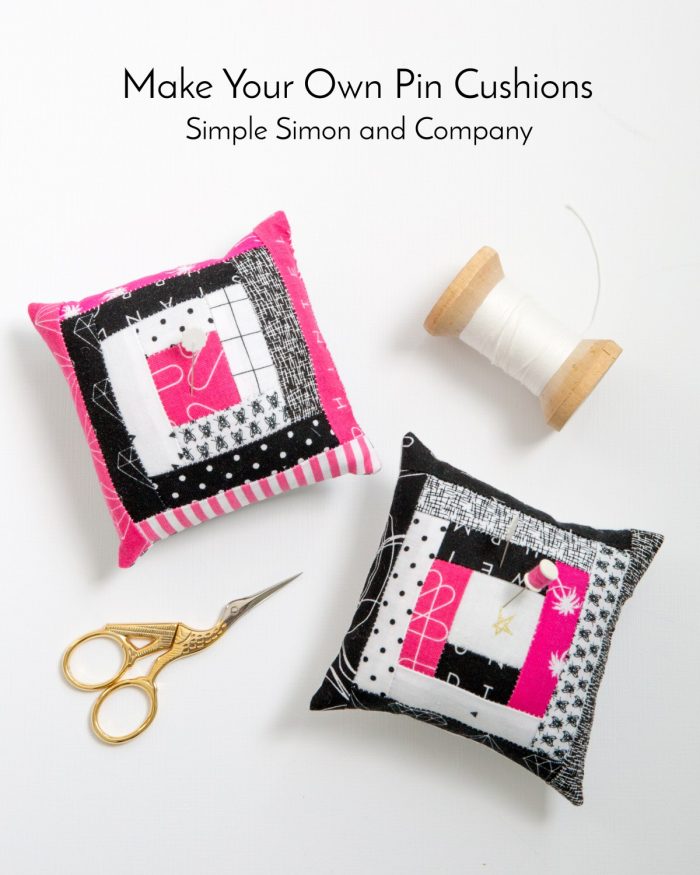 How to Make Quilt Block Pin Cushions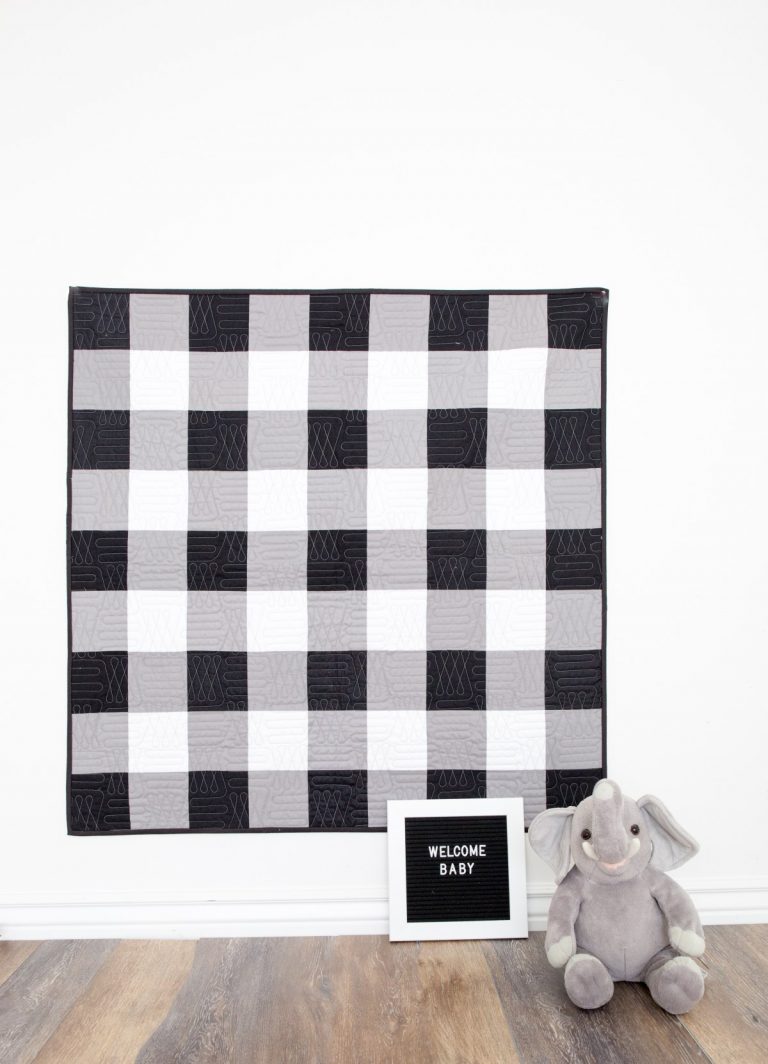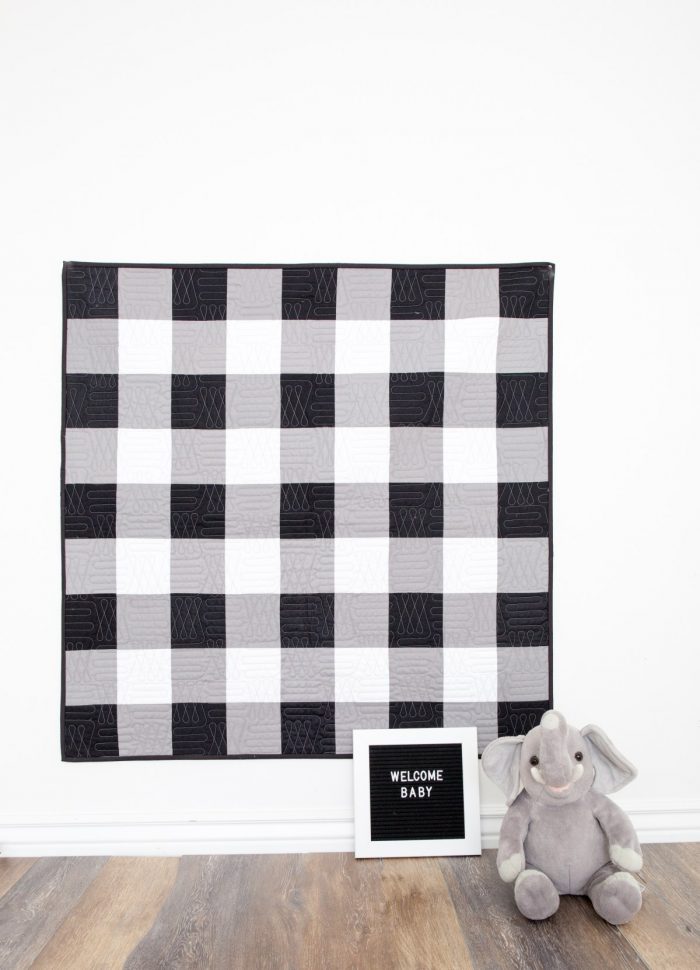 Black and White Gingham Baby Quilt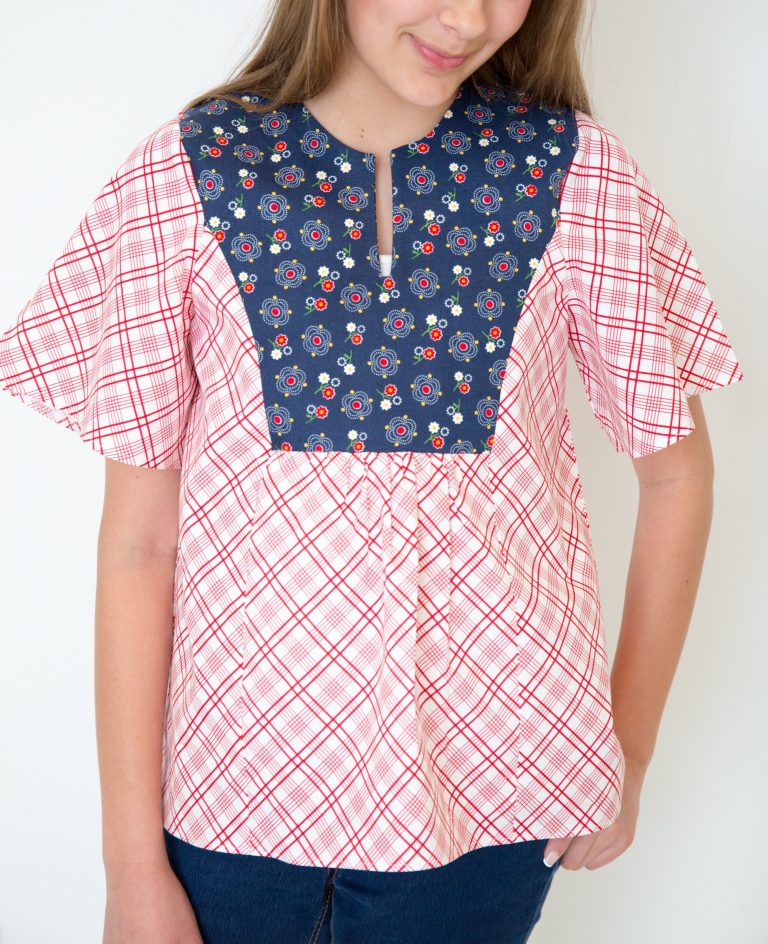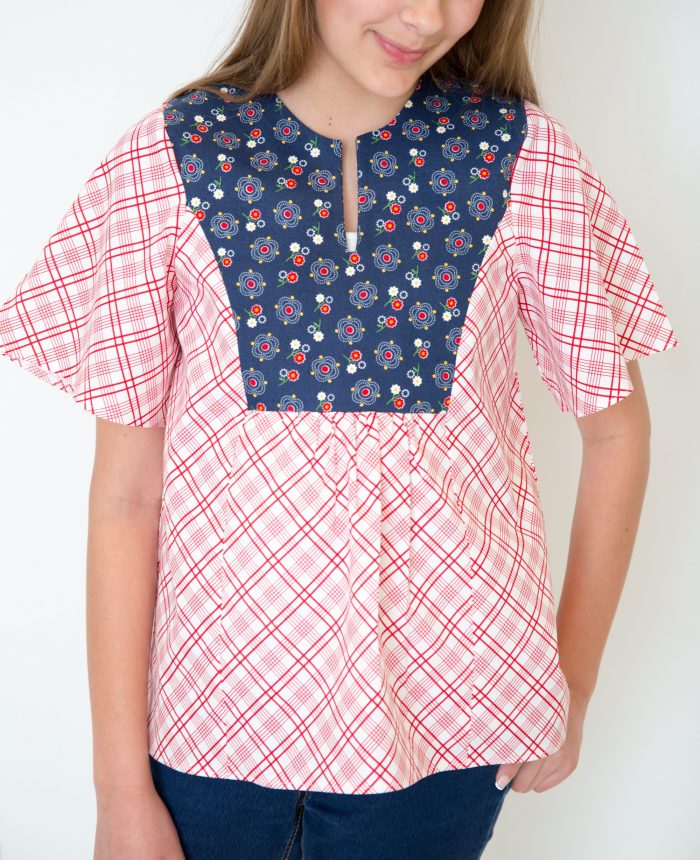 Spring Boho Inspired Peasant Top