Have you ever heard of double gauze fabric? Have you ever wondered how to sew with it? It's a lot easier than you think!
Today I'm happy to be sharing with you a few tips for sewing with double gauze fabrics. If you like this post then you may also like this Double Gauze Quilted Blanket tutorial.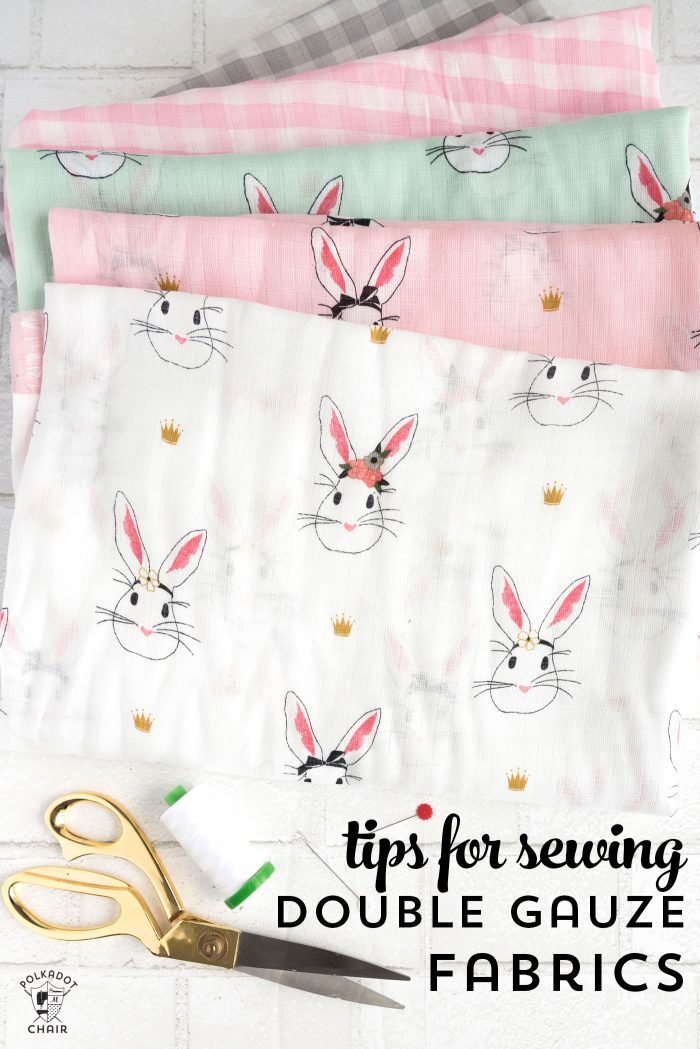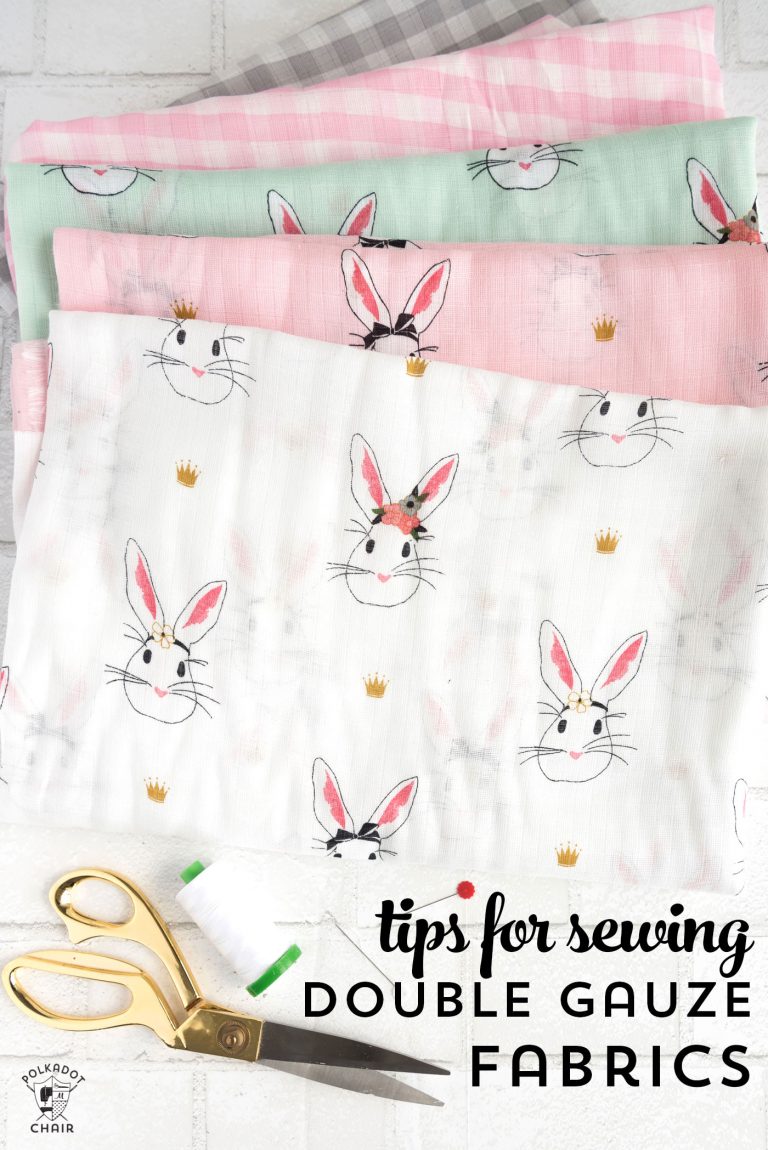 My Wonderland Two fabric line with Riley Blake Designs featured a print that was designed to exclusively be printed on double gauze fabric.
This month I've been working on a few tutorials to share with you using double gauze fabrics. Before I shared the ideas, I thought I'd chat a bit about what double gauze fabric is and what kind of things you can make from it.  Hopefully, this will answer a few of the questions you may have about this particular substrate and make you want to give sewing with it a try!
Table of Contents
1- What is Double Gauze Fabric?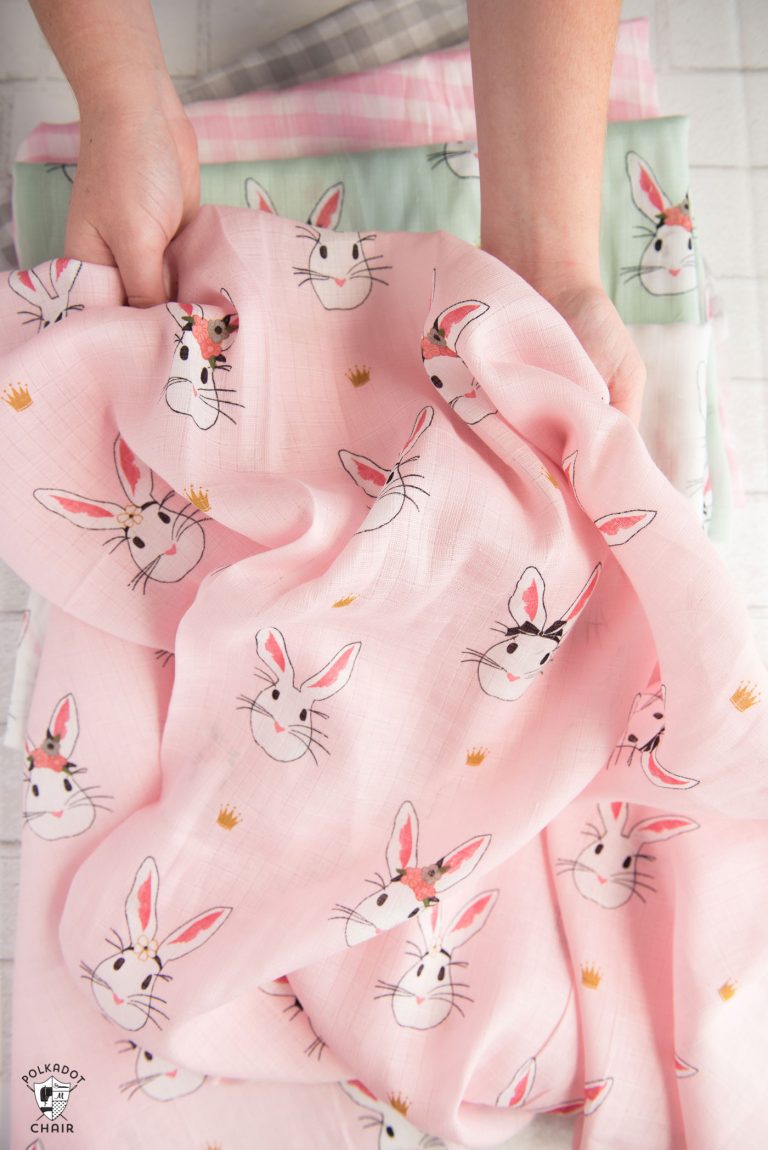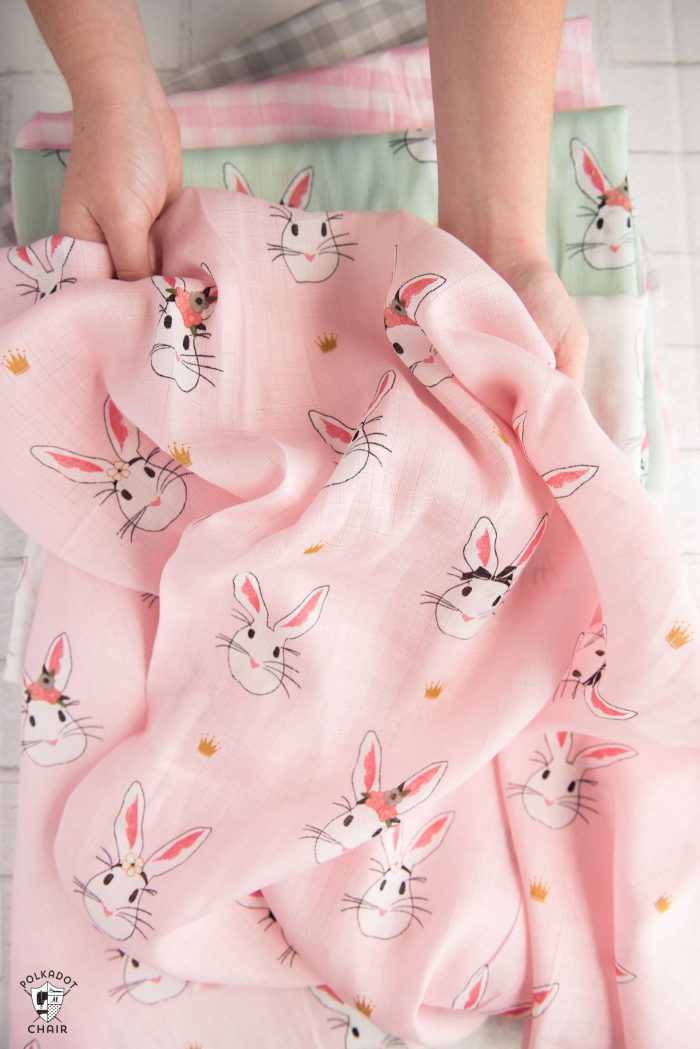 Double gauze fabric is a very lightweight cotton fabric that has a very loose weave.  Think of a baby burp cloth, but much nicer quality.  The fabric is breezy, soft, lightweight, and has an amazing texture.  
Since it's lightweight and soft, it is frequently found used in items intended for babies.  It is GREAT for that, but there are so many other things you can do with it too.
2- Do I need to Pre-Wash the Fabric?
Yes and No. Due to the very lightweight nature of double gauze, it shrinks A LOT. If you are making something that has to be the same size after you wash and dry it then YES, you need to pre-wash it and dry it BEFORE you cut out your project.  
When I pre-wash it, I use a mild detergent (like Dreft or Woolite), then tumble dry it on low.  After it comes out of the dryer, it will be wrinkled (that's the fabric's point). You'll need to press the fabric well before you cut out any pieces with it.  
The washing cycle will remove the sizing on the fabric, so I recommend applying a lightweight spray starch as you iron the fabric. The starch will give the fabric a bit more body and make it easier to work with.  
If your fabric has a directional print, you'll also need to take the time to "square up" the fabric.  You don't want to make a dress and have the bunnies running sideways. To do this, find one of the "threads" and follow it all the way across the fabric until you get a straight line. Cut along that line, then repeat for all 4 sides.
If you are making something like a quilt and you don't care if it shrinks, then I would not go to the trouble of washing the fabric. The only exception to this will be using a different type of fabric on the back of the quilt.
If you are using 100% cotton batting and double gauze on the quilt's front and back, you don't need to pre-wash.  It will be easier to work with unwashed after you're done with your quilt than throw it in the wash and dry it. It will come out soft and crinkly!
3- What can I make with Double Gauze Fabric?
Double gauze is usually used for baby items but can be sewn into so many different things.  Its lightweight nature makes it dreamy for summer clothing. I have a swim cover-up made from it a few years ago, and it's still one of my favorite clothing items.
Here are a few project ideas to get you started…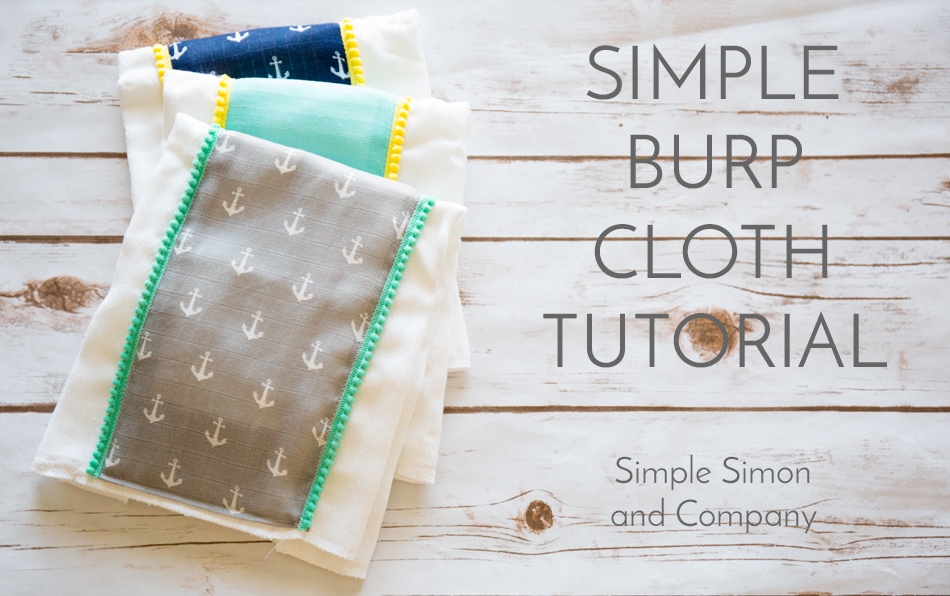 Burp Cloth Tutorial – Simple Simon & CO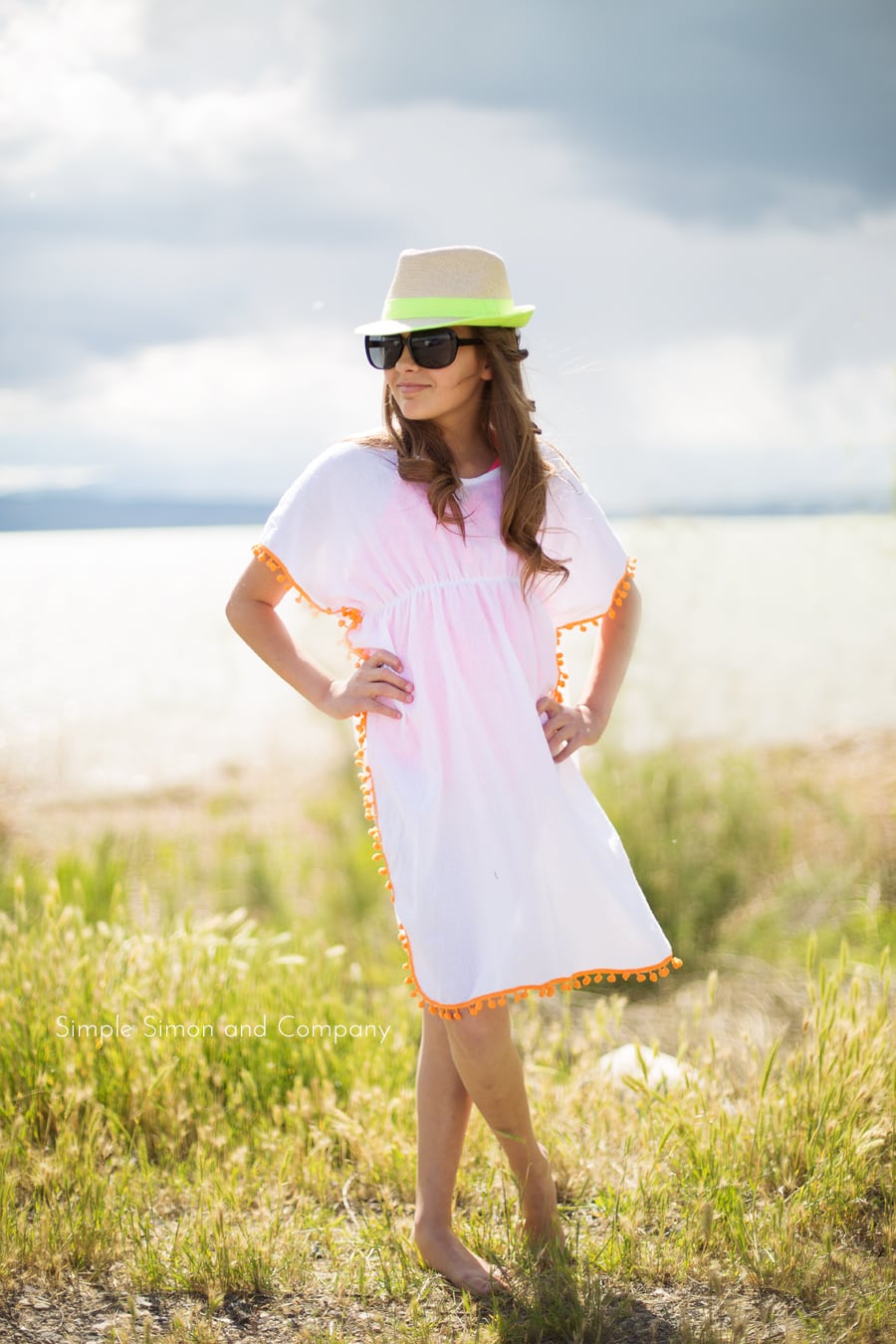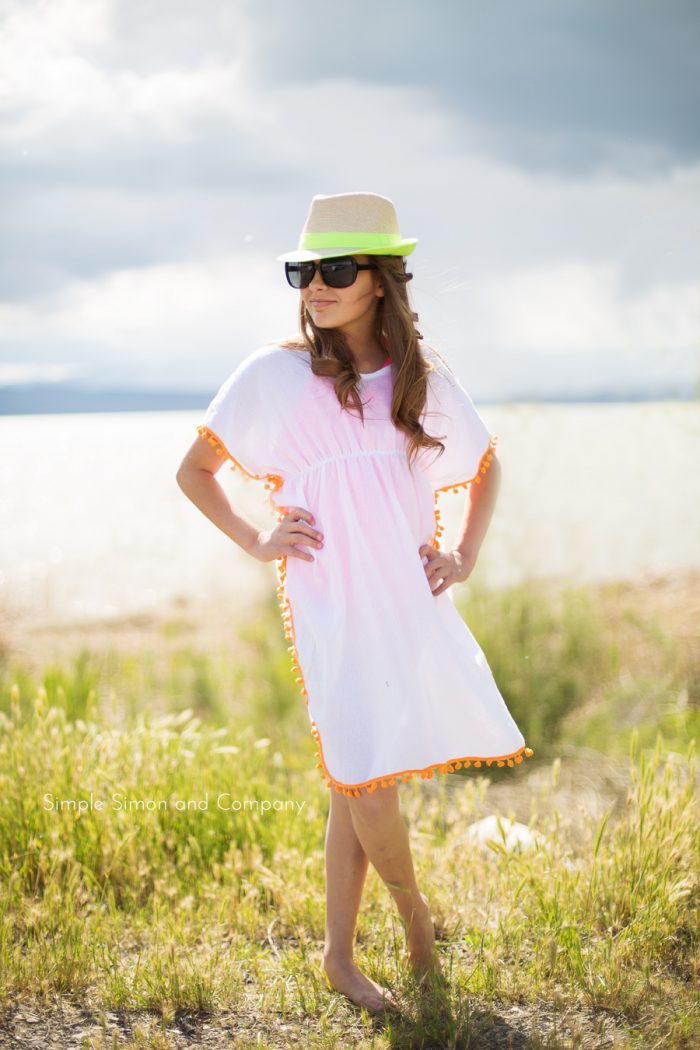 Double Gauze Swim Cover Up Simple Simon & CO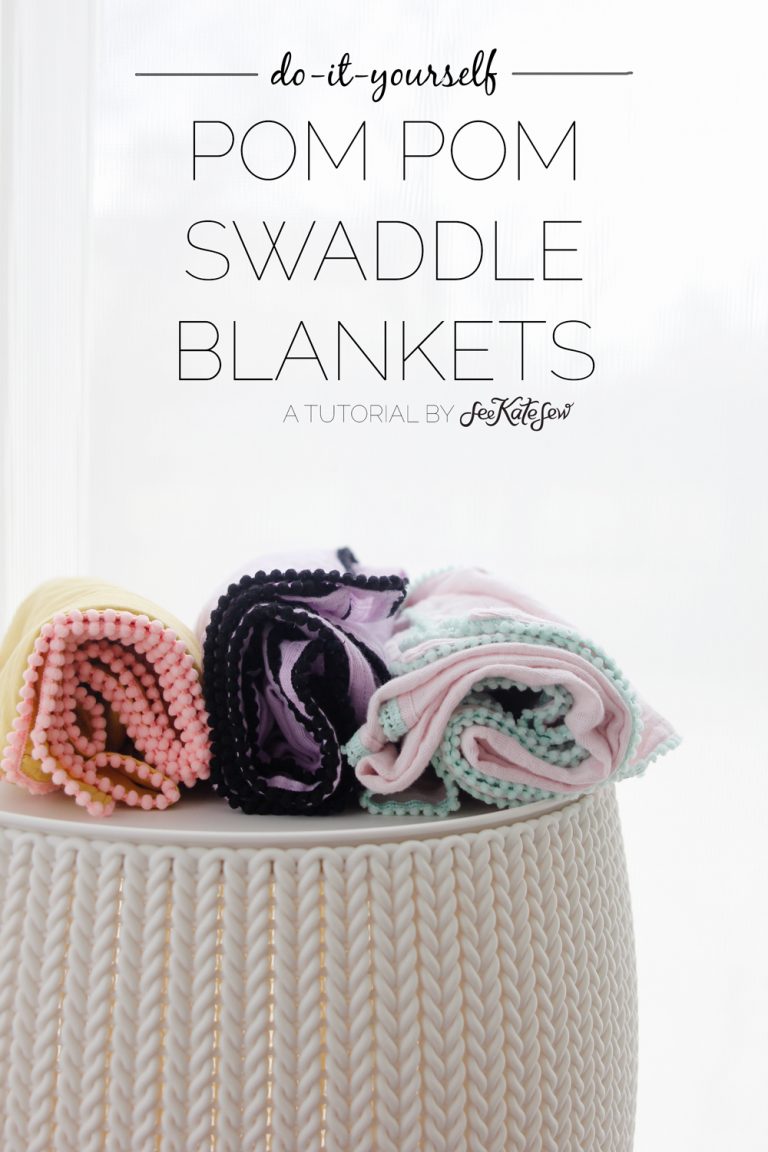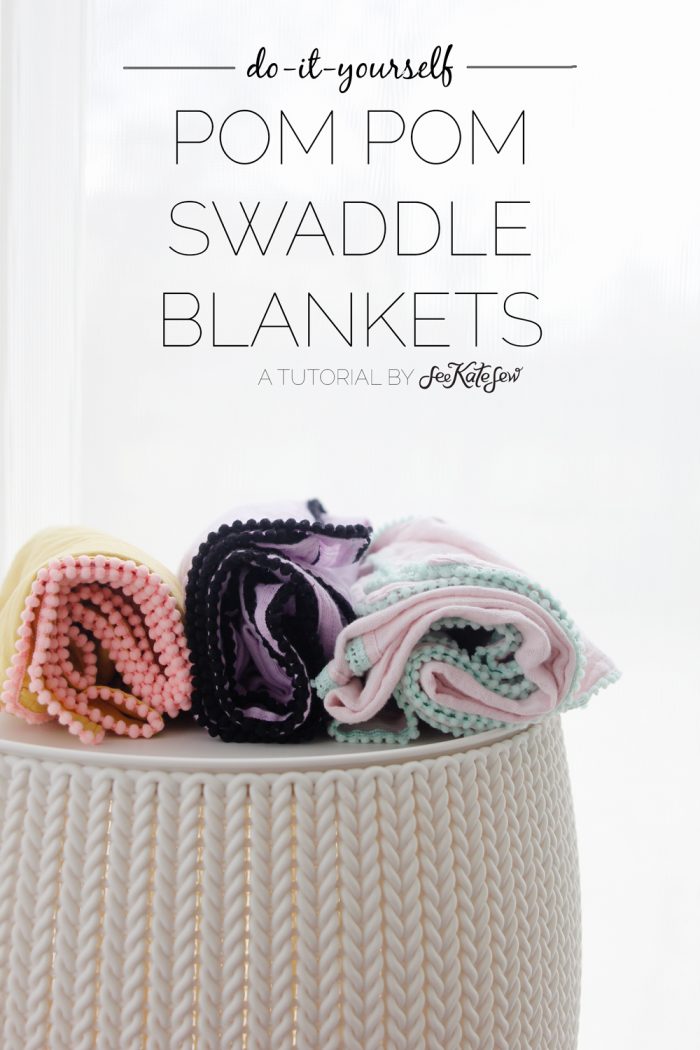 Pom Pom Swaddle Blankets – See Kate Sew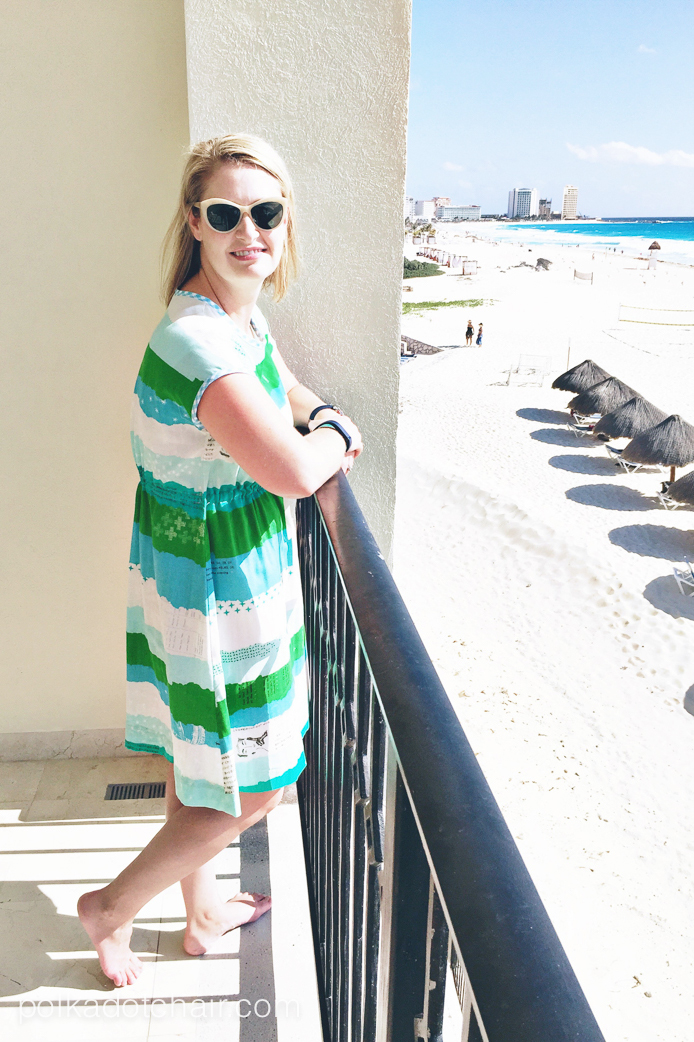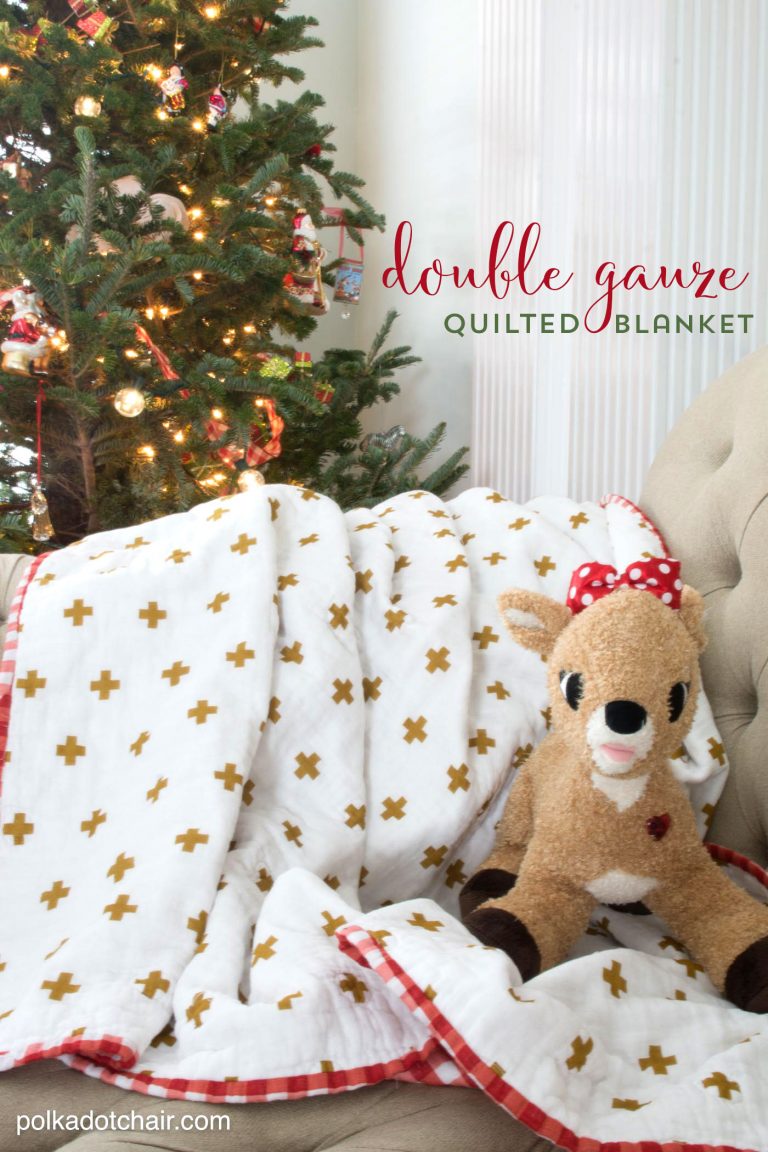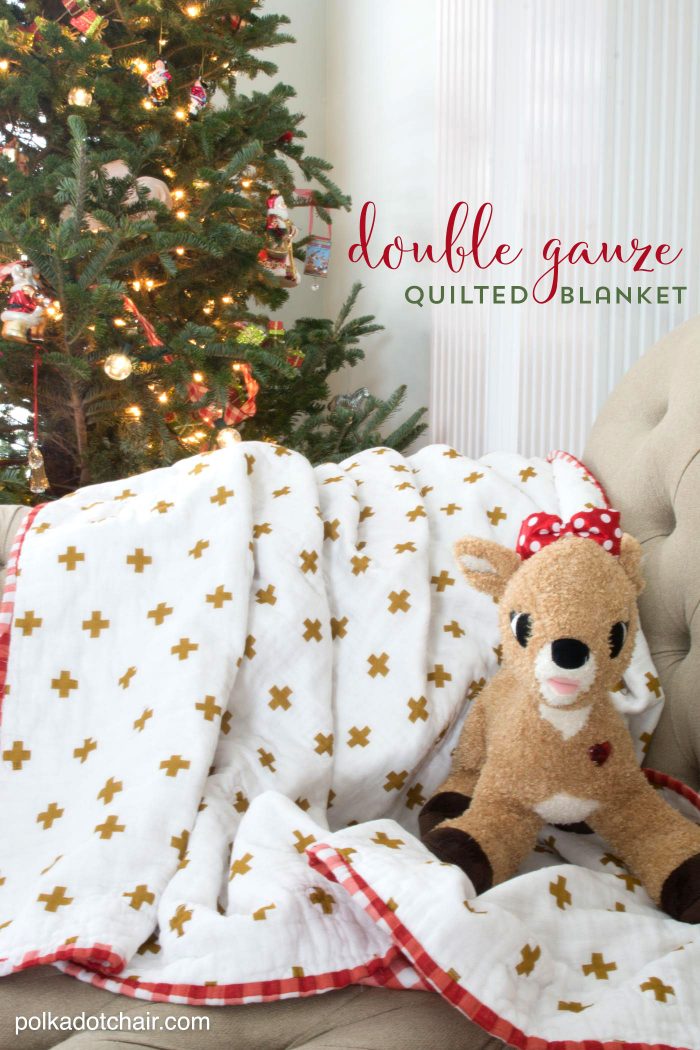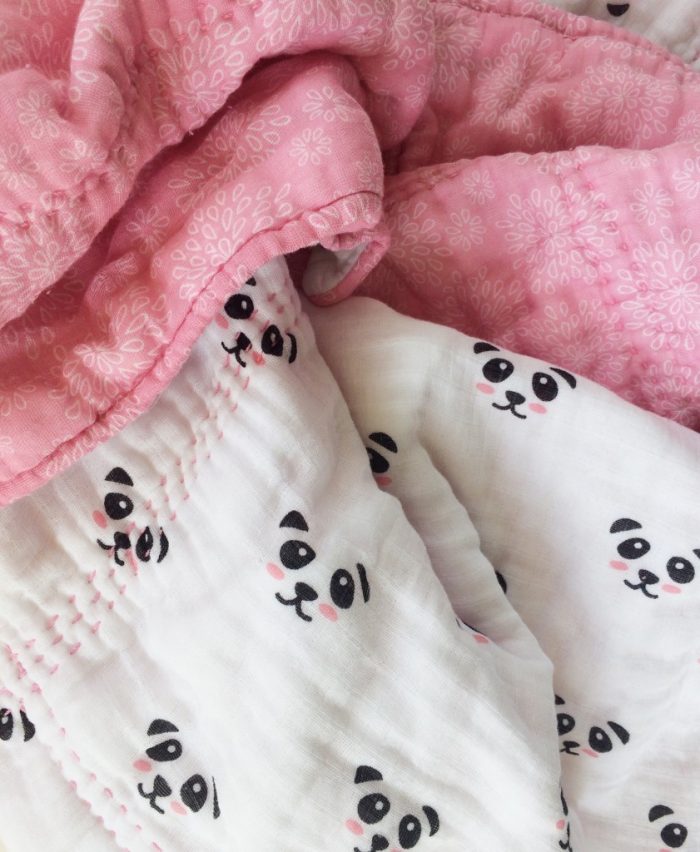 Double Gauze Quilt- Riley Blake Designs
4- What are the care guidelines for Double Gauze Fabric?
I would check with each manufacturer regarding the care of double gauze fabric.  To be safe.  As a general rule, it can be washed in cold water and tumbled dry on low.  Since it's used so much for baby items, it only makes sense that it's easy to care for. Personally, I never had time for anything with special "care" guidelines when my kids were babies!
I hope that give you a brief overview of double gauze fabric. I hope that you'll branch out and give it a shot. You may just love it!