Summer is here and with it hazy hot and humid days.  I'm always a bit lost trying to figure out what to wear in the summertime, trying to balance out being cool with still looking stylish.  Today I'm sharing a tutorial on how to sew a jacket. If you like this post you may also enjoy this DIY Travel Infinity Scarf Sewing Tutorial.
This jacket is crazy easy to sew. If you're a new seamstress the hardest part will be sewing the rolled hem on the lightweight fabric.  If you pick out a fabric that does not fray (like a knit blend), you can skip hemming it all together.
The jacket is made from some Anna Maria Horner voile fabric that I've had in my stash since my Craft South class last summer.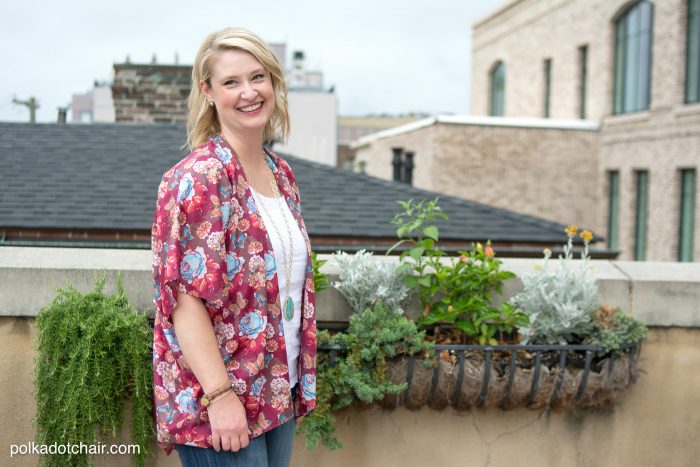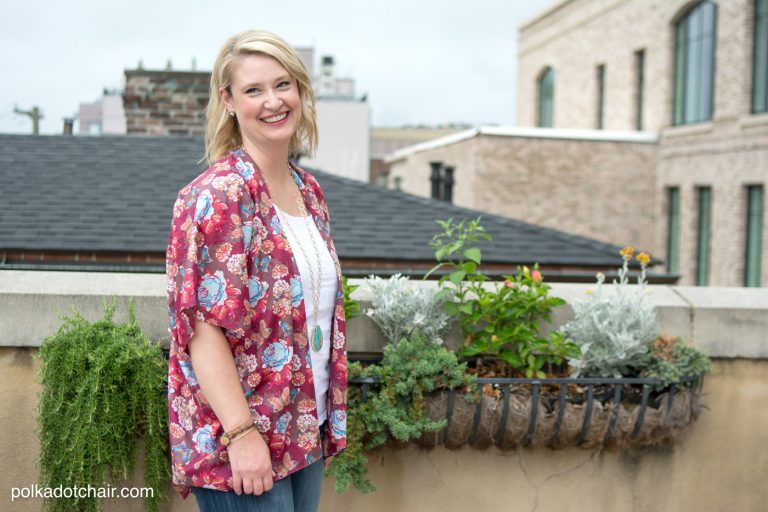 We were in Charleston, SC over the weekend and I had my daughter snap a few pictures of me wearing the jacket (which explains why the photos are slightly out of focus, sorry– ).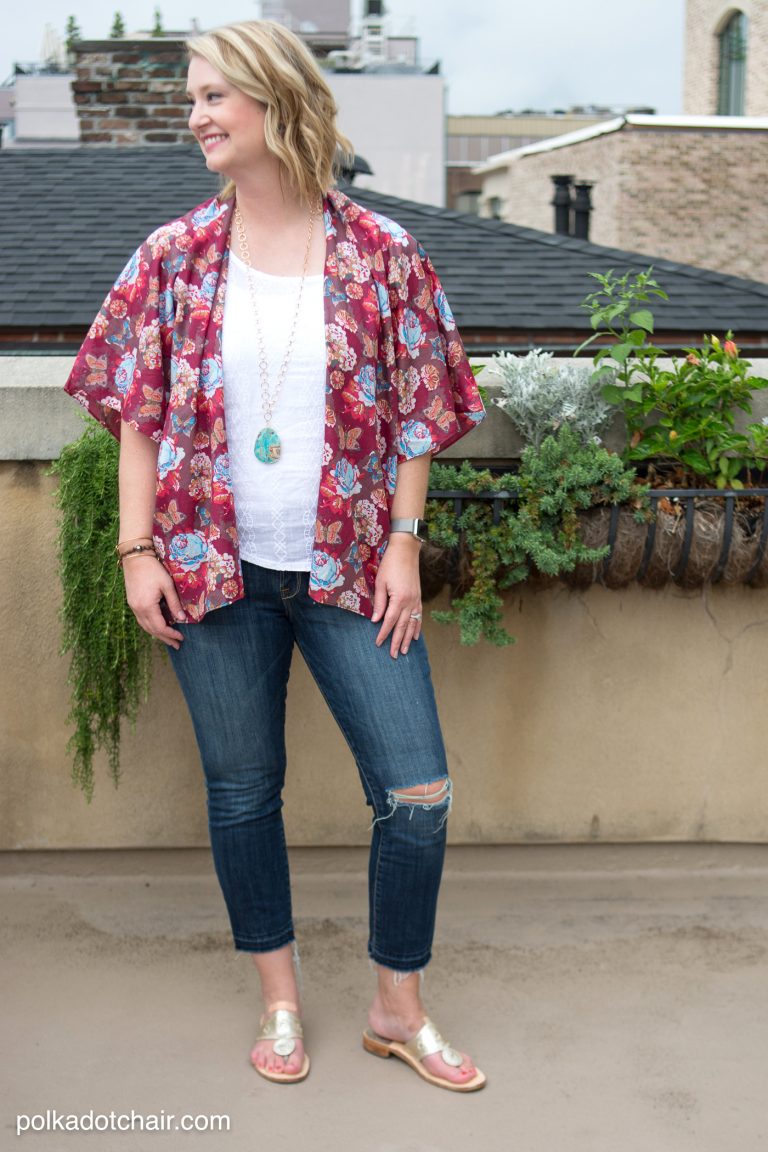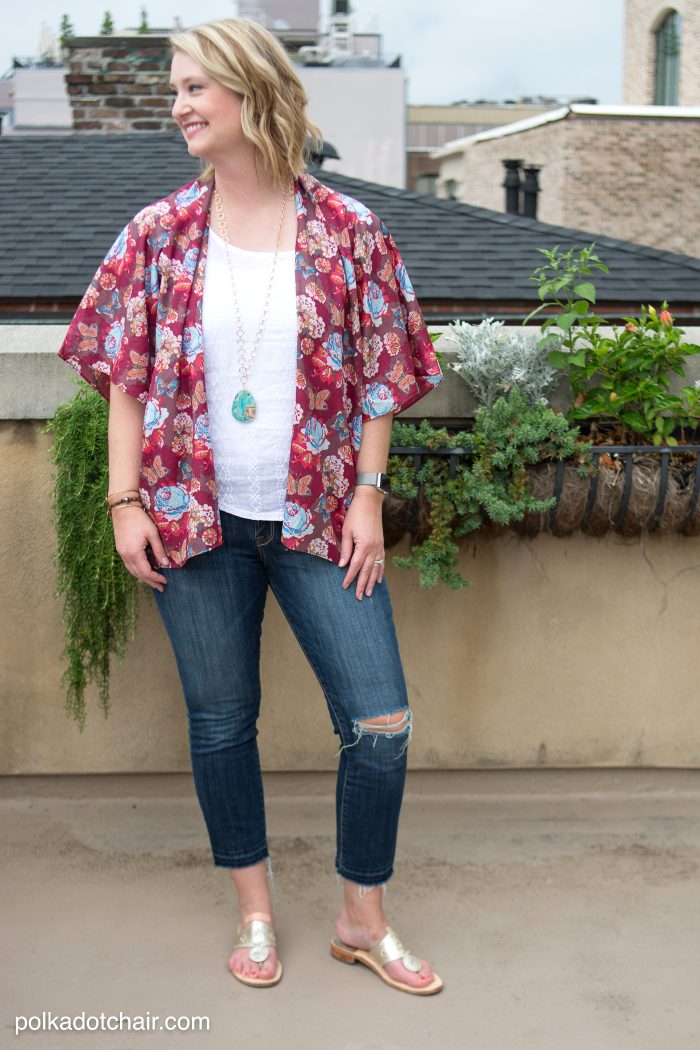 I wrote up a tutorial for this jacket and am excited to share it with you!