Learn how to make an infinity scarf with this free sewing pattern! This infinity scarf pattern is unique in that it does double duty as a travel scarf.  Keep reading to find out more!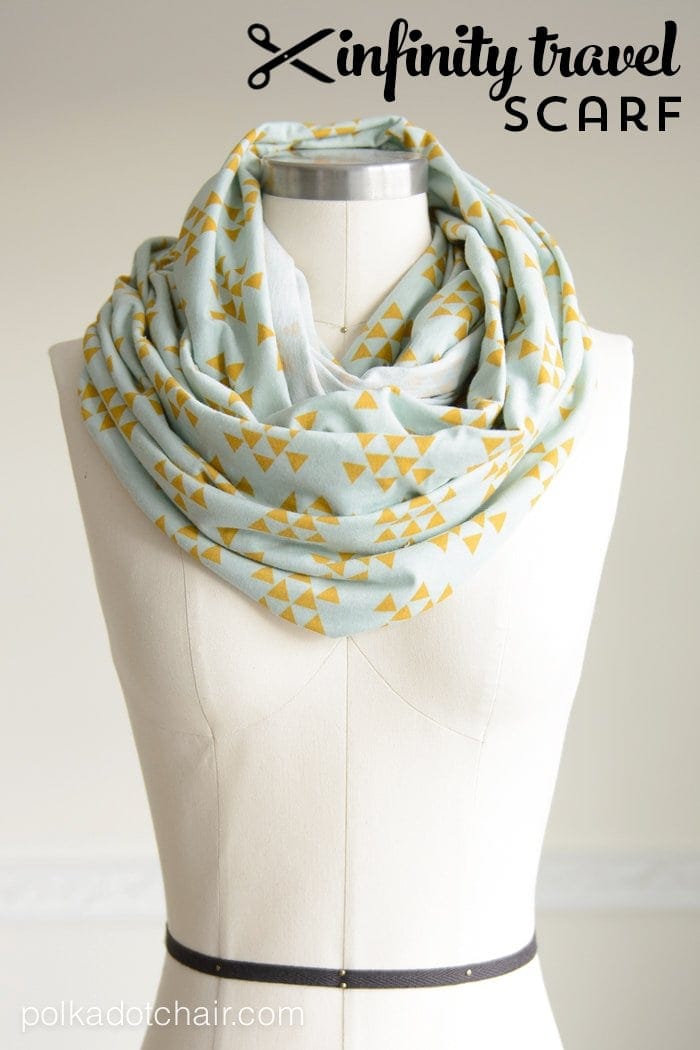 Today I'm going to share a tutorial on how to make one of my "go-to" travel items, a snap-up infinity scarf.  I purchased a similar scarf at the Lululemon store a few years ago and drug it around everywhere with me. I thought it would be fun to try to make a dupe of the lulu scarf.
Table of Contents
Why I love this Travel Scarf
I love this scarf because it is perfect for road trips and airplane rides. When snapped up, the scarf looks like a normal infinity scarf, but unsnap it, and you have a blanket for an airplane or a shawl for long car rides. Mine goes with me every time I travel.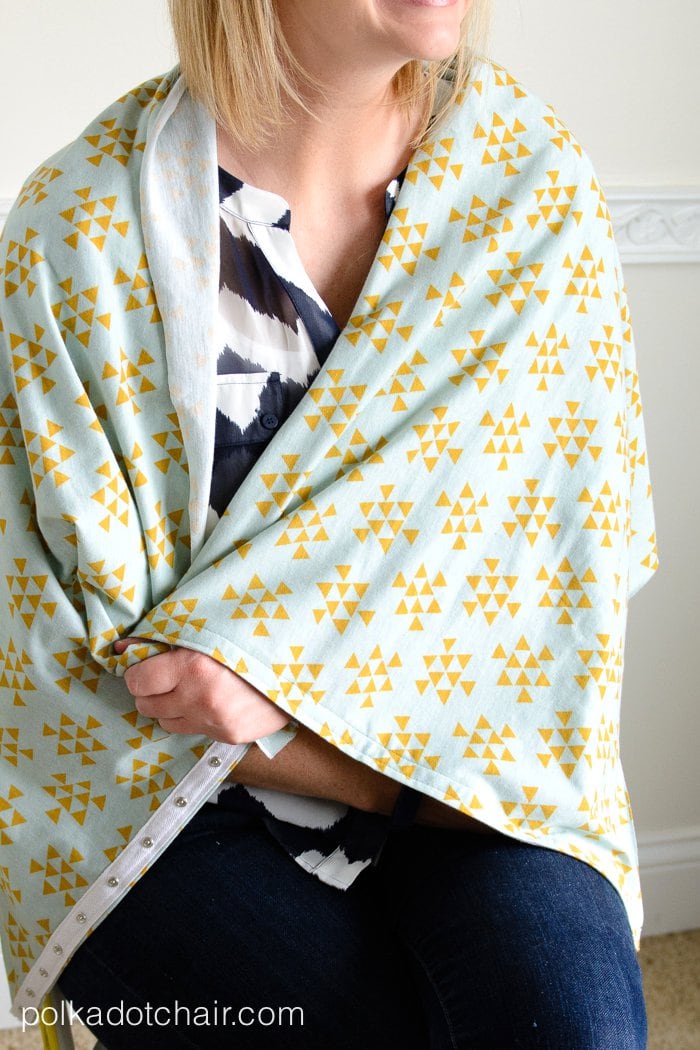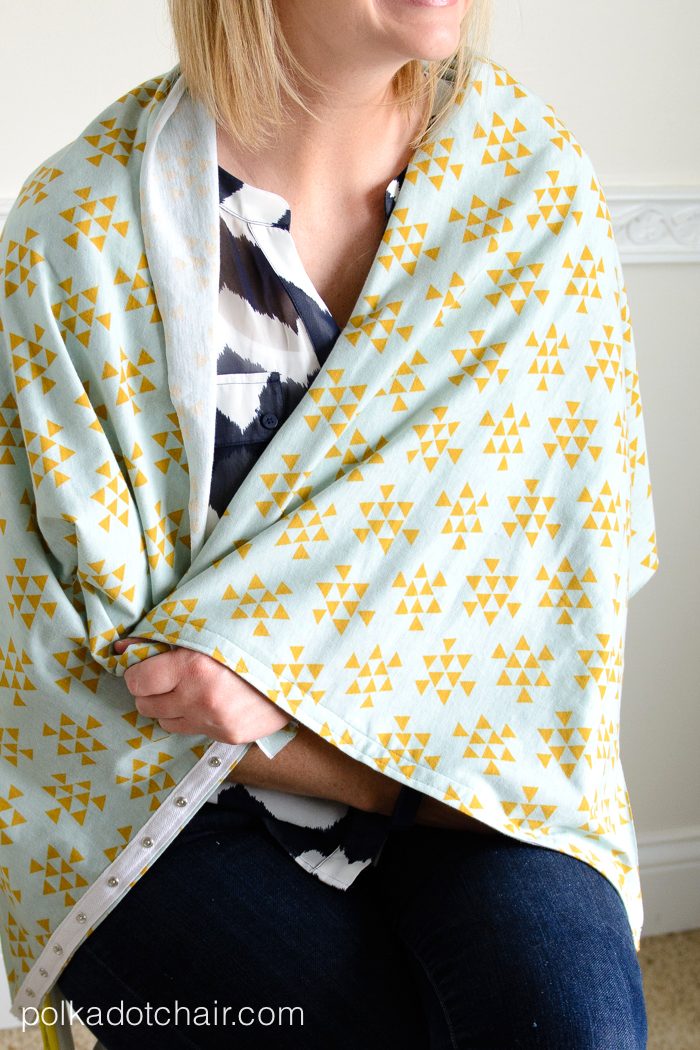 When it was time for a new scarf, I decided that instead of purchasing a new one, I would make one instead.
I especially love it when I'm traveling during the summer, and it's too warm to take a blanket or coat on an airplane. Those planes can get very cold! You can even adjust the snaps to not fall off of you when you move around on the plane.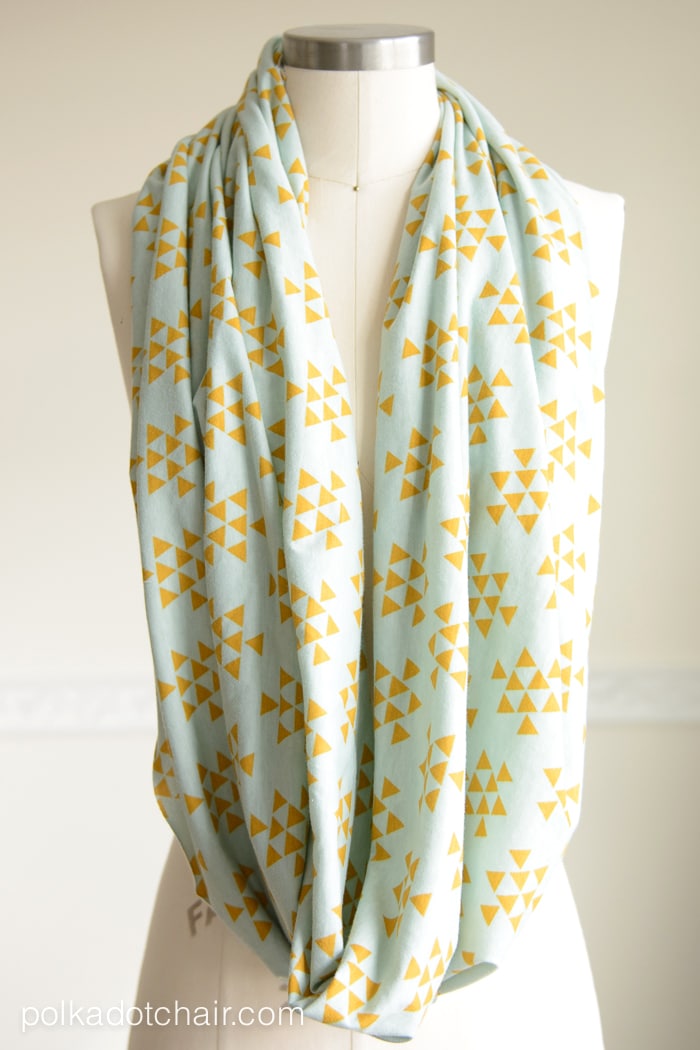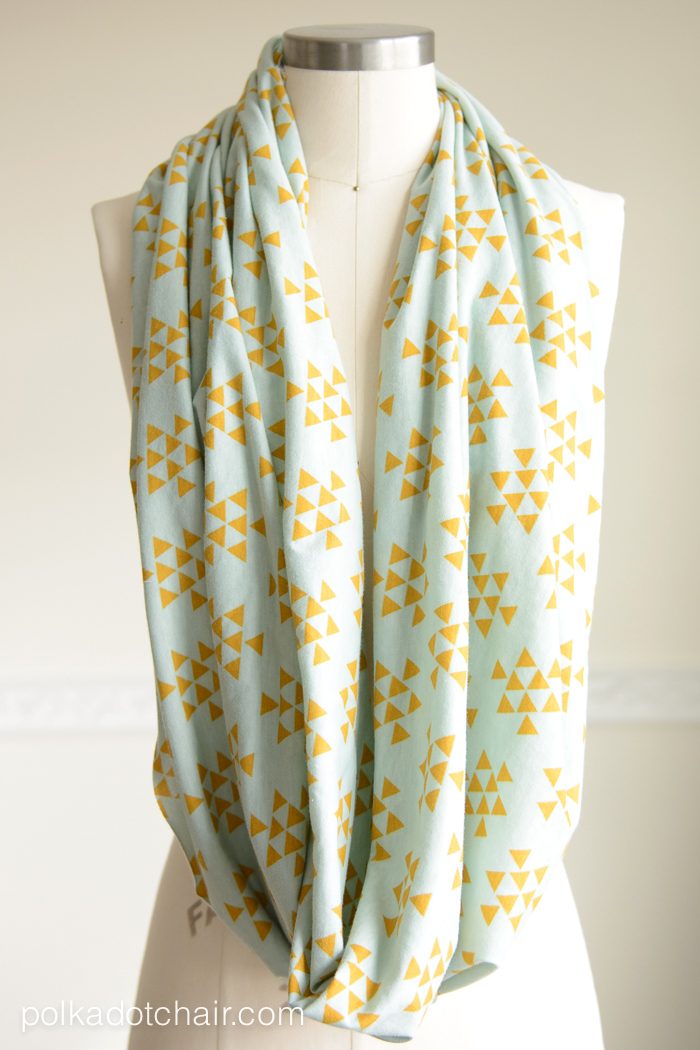 This scarf is made from Jersey Knit fabric, you could also you a Ponte Knit or a Cotton Lycra Knit. Not sure what I'm talking about?
With all of the cute knit fabrics on the market now it should be easy for you to find one that you love to make this scarf. In fact, it's so quick to stitch up that you could make a few if you like.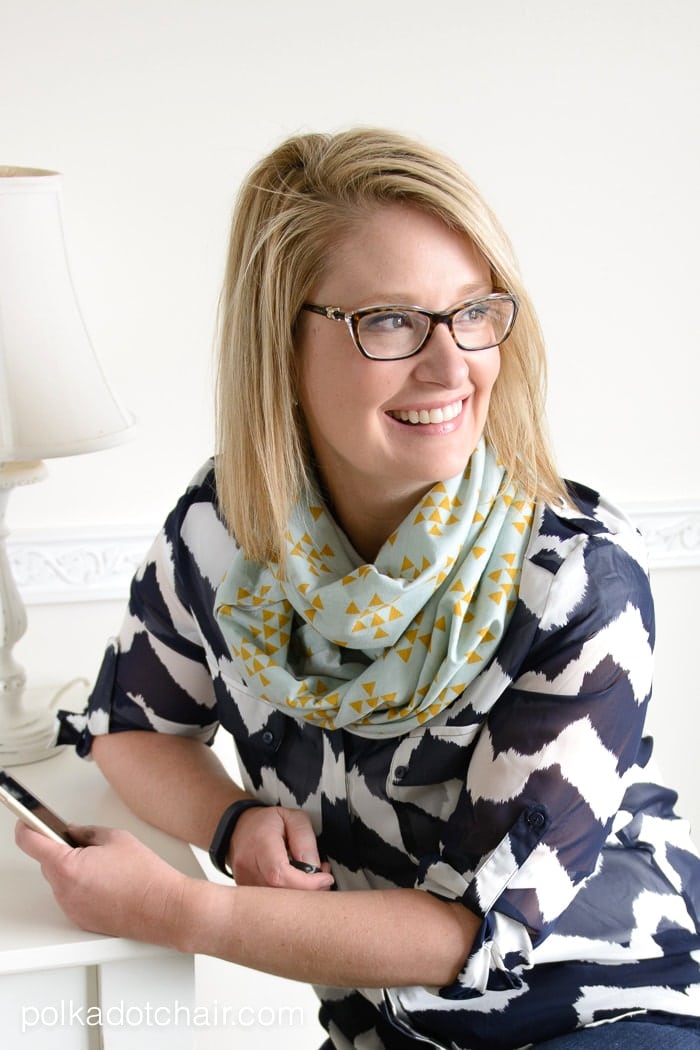 How to make an Infinity Scarf
Before you start: This scarf is about 58″ long when finished. Which might not be long enough for some people. If you'd like to make a longer scarf, sew (with a french seam or a serger) an extra "half" of fabric to one end. To do to this you'll cut an extra piece of fabric that is 28″ x 26″.
Okay, are you ready to make one? You're going to need.
Supplies for Travel Scarf
1 yard of 58-60″ wide knit fabric
1 yard snap tape
Thread
Needle
Zipper foot for Sewing Machine
Construction Steps
Step One:
Wash and dry your fabric. Knit fabrics are a bit different than quilting cotton in that they need to be pre-washed and dried before you use them.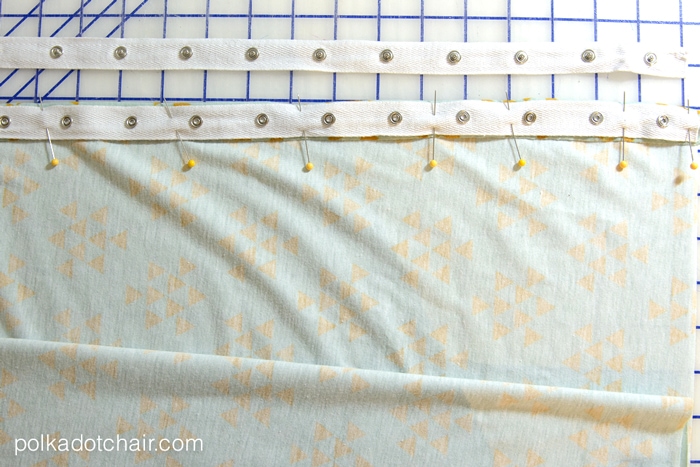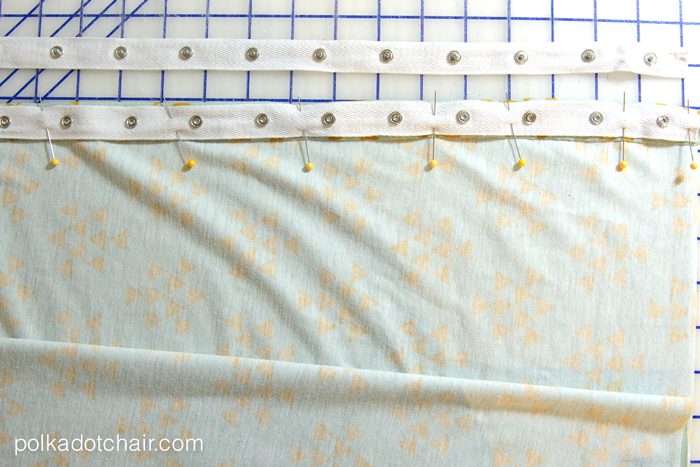 Step Two:
Cut your knit fabric into a rectangle that is 28″ wide by 58″ (or the width of your fabric). Cut the selvage edges off of your fabric.
(tip: use a rotary cutter when cutting knit fabrics to get a clean edge)
Cut your snap tape to 28″ long.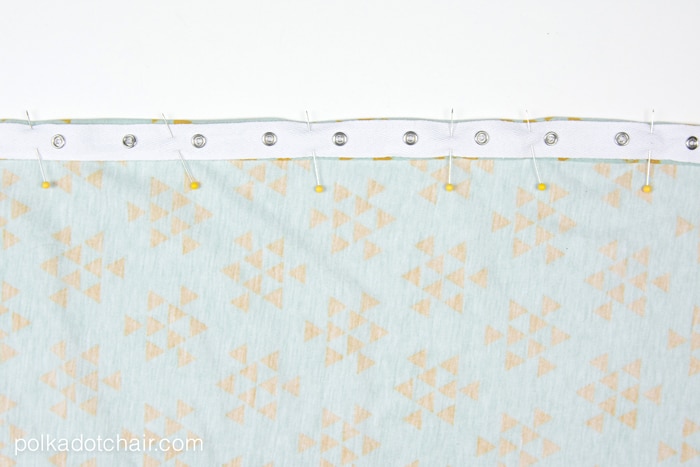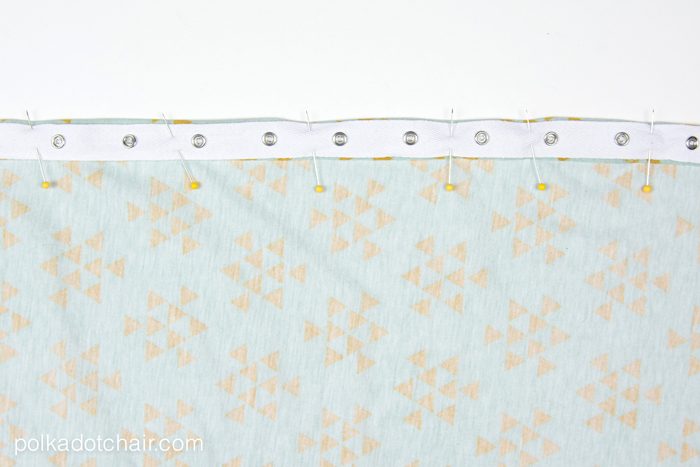 Step Three:
Fold under one of the 28″ sides of the fabric 1″. The wrong sides of the fabric should be facing. Separate the snap tape.
Pin one side of the snap tape to the fabric on top of the fold. Double-check that you have the correct side of the snap tape facing up. Have the tape about 1/16″ from the fold of the fabric. Pin well.
Install the zipper foot on your sewing machine.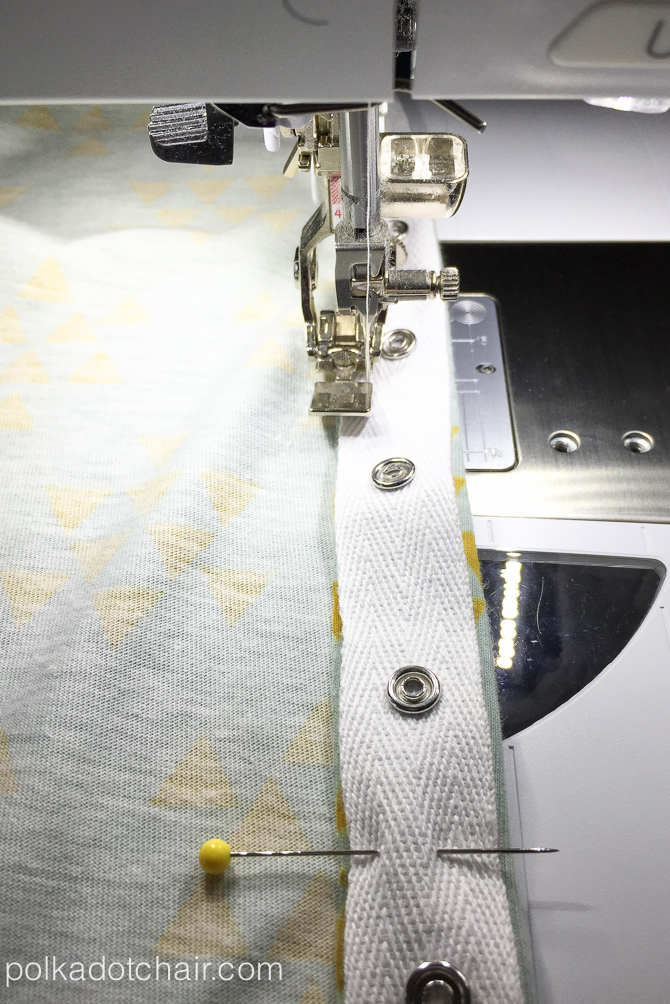 Stitch the snap tape in place along one edge of the tape. You'll need your zipper foot so that you can keep the foot of the sewing machine out of the way of the snaps.
TIP: If you're having a hard time stitching the snap tape with your zipper foot, you can use your standard presser foot and stitch the tape with a wide zig-zag stitch. Part of the zig-zag will be on the fabric, and part will be on the zipper tape. When you stitch the zig-zag on the folded edge of the fabric, part of the stitch will be off the fabric.
Repeat for the other edge of the snap tape (you may need to move your needle or readjust your foot depending on your sewing machine).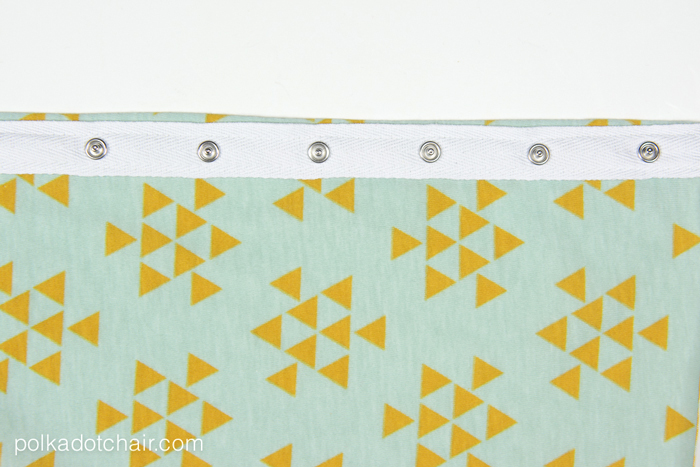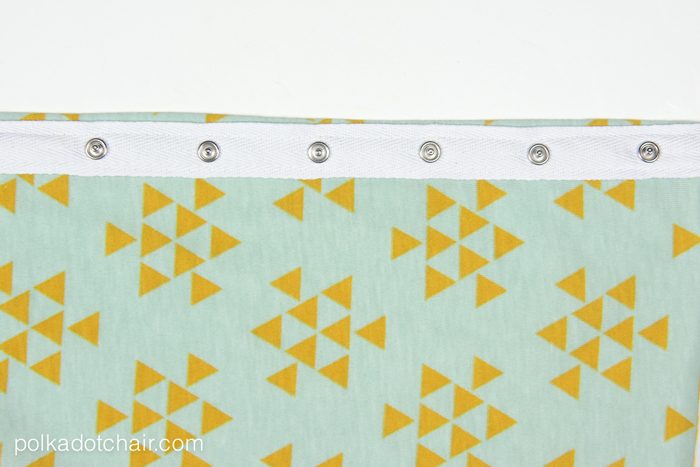 Step Four:
Fold the other 28″ side of the fabric down 1″ with the wrong sides of the fabric facing. Pin the other half of the snap tape to the RIGHT side of the scarf on top of the fold. Ensure the correct side of the snap tape is facing up and that it lines up with the snap tape you stitched to the other side.
Stitch in place the same way you did in step 3.
Step Five:
Trim edges even. Clip strings, and you're done! Since the knit fabric does not fray, there is no need to hem the long edges of the scarf!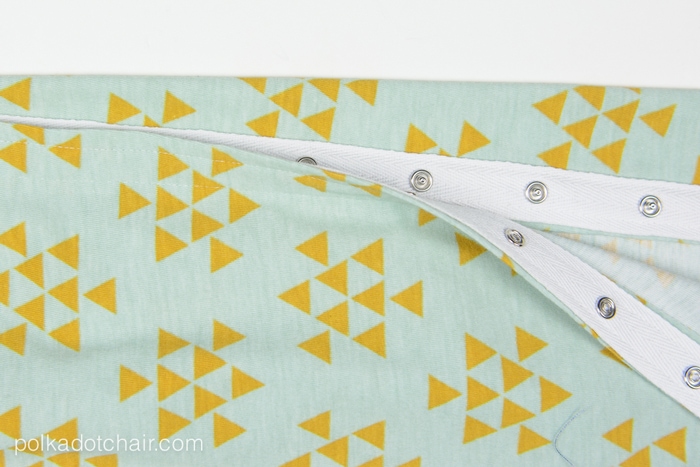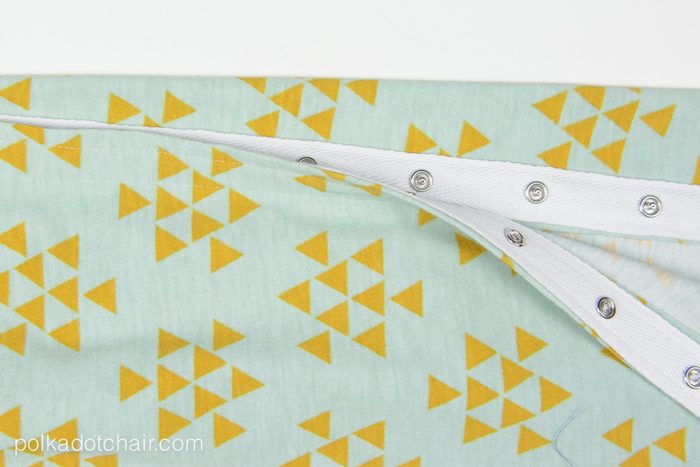 More Scarf Tutorials that You May Like:
25+ Scarf Sewing Tutorials & Patterns