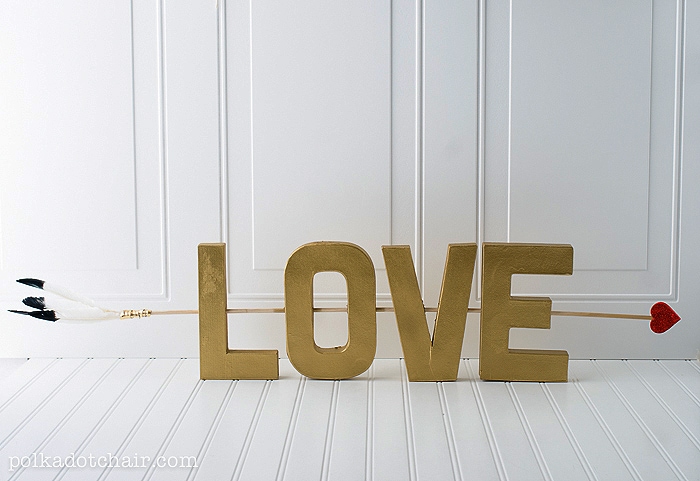 Today I've got a fun Valentine's Day Craft idea for you! This one would make a great centerpiece or decoration for a fireplace mantel (as it fits in that funny little space below your tv but above the mantle).
I've talked here before about my dislike of the tv above our fireplace, but like I said in the past I lost an argument, so I'm just working with it…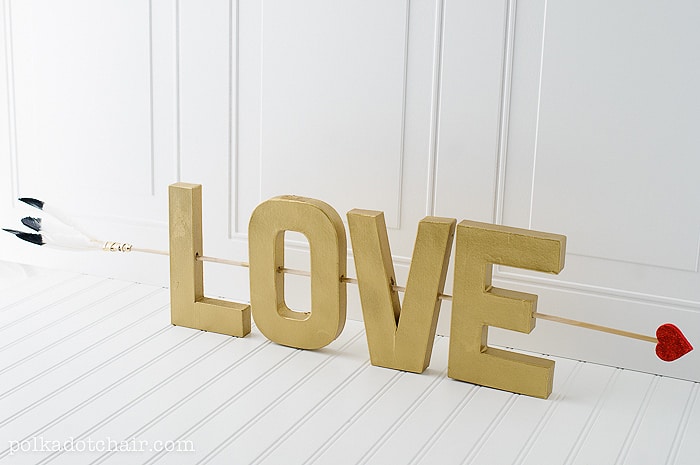 I wanted to design a decoration for Valentine's Day that would fit in that funny space, I've also been obsessed with marquee letters lately… my first inclination was to do a lighted LOVE sign (like the one Gretchen made), then I changed my mind and made this one.  I love how it feels like Cupid's Arrow is going right down the middle.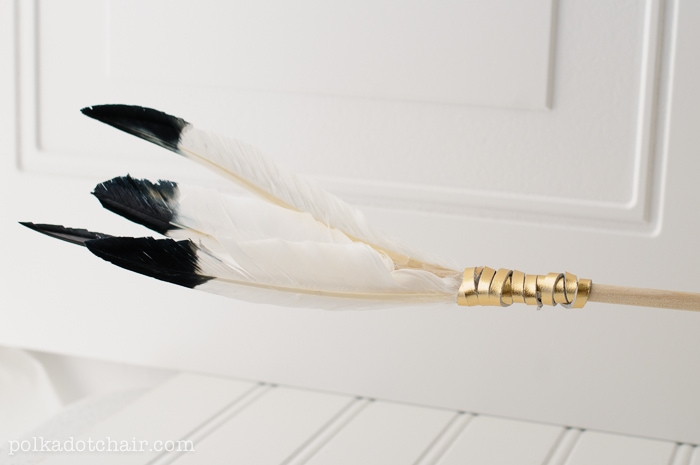 It's easy to make you'll need:
Paper Mache Letters – I got mine at Joann's they are the 8" height
Gold Spray Paint
Dowell Rod
Feathers
Hearts
Hot Glue Gun
Gold Leather Cord
Step One:
Spray Paint the letters gold.
Step Two:
Cut a "trap door" in the back of each letter and remove the inner support cardboard (otherwise your dowel rod won't poke through).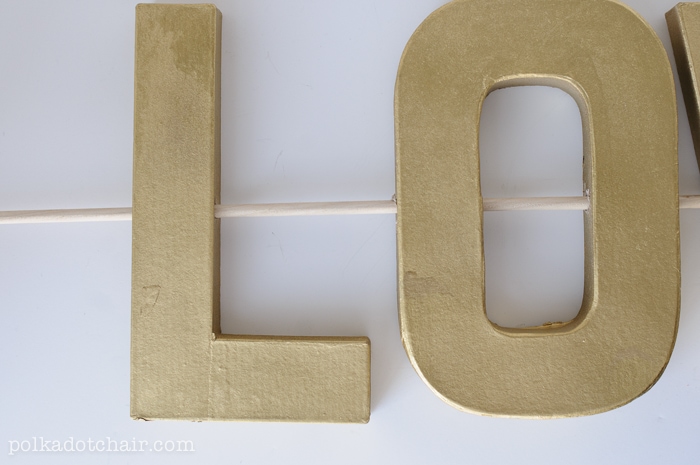 Measure up 4" from the bottom of each letter and place a mark. Using an exacto knife, cut a hole the size of your dowel rod in the edge of each letter.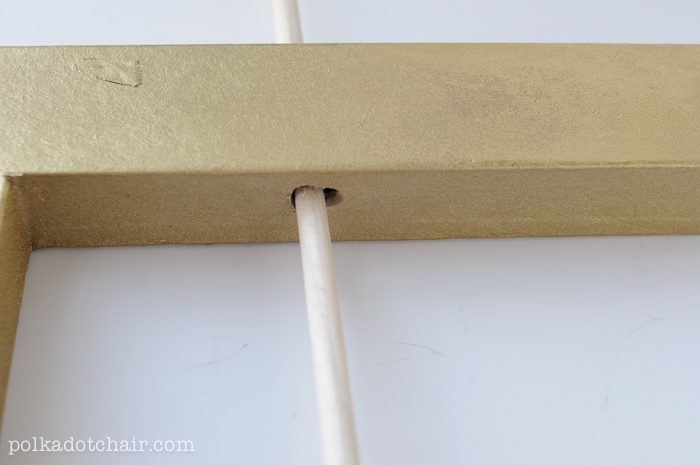 Feed your dowel rod through all the letters.
Trim your dowel rod to a good length, it's up to you, I took off about 6".
Using hot glue, glue a foam heart to one end of the rod.
Glue feathers to the other end of the rod. Cover the end of the feathers with gold leather cord.  Glue in place.
That's it! You're done, easy peasy huh! My letters fit perfectly under the tv, but then I thought I'd try them out in the dining room.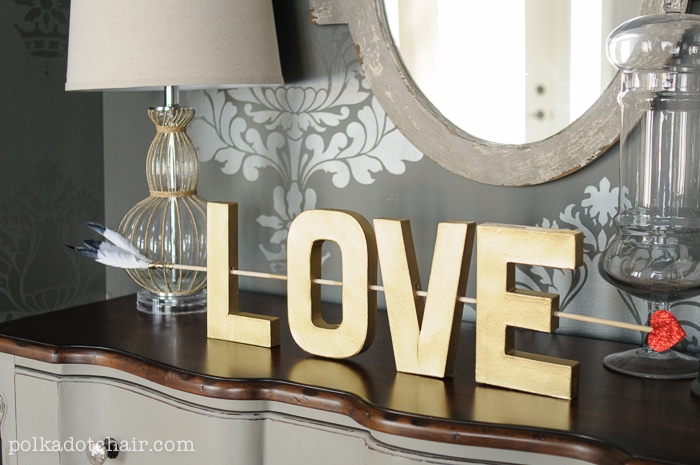 I can't decide which I like better!
Connect with me: