Each year, Rae Gun Ramblings hosts a Happy Harry Potter blog series. It's full of all kinds of fun Harry Potter crafts, printables, and party ideas. I'm excited to be participating again this year sharing a tutorial to make these Harry Potter Pencil Pouches. I've even included a free cut file for your Cricut machine so you can make them yourself at home!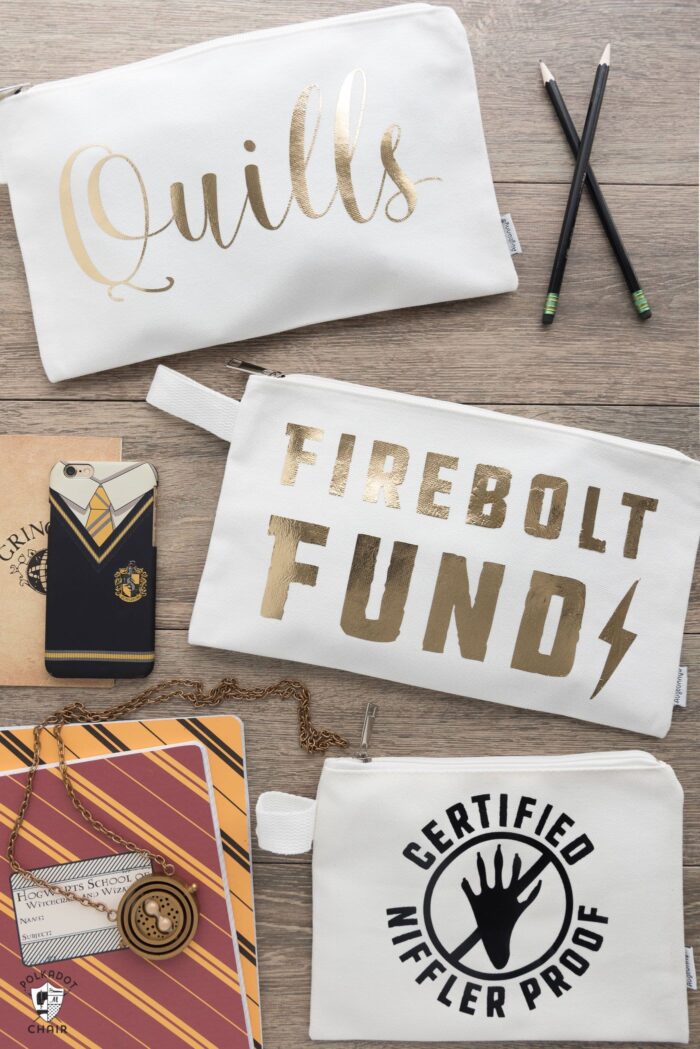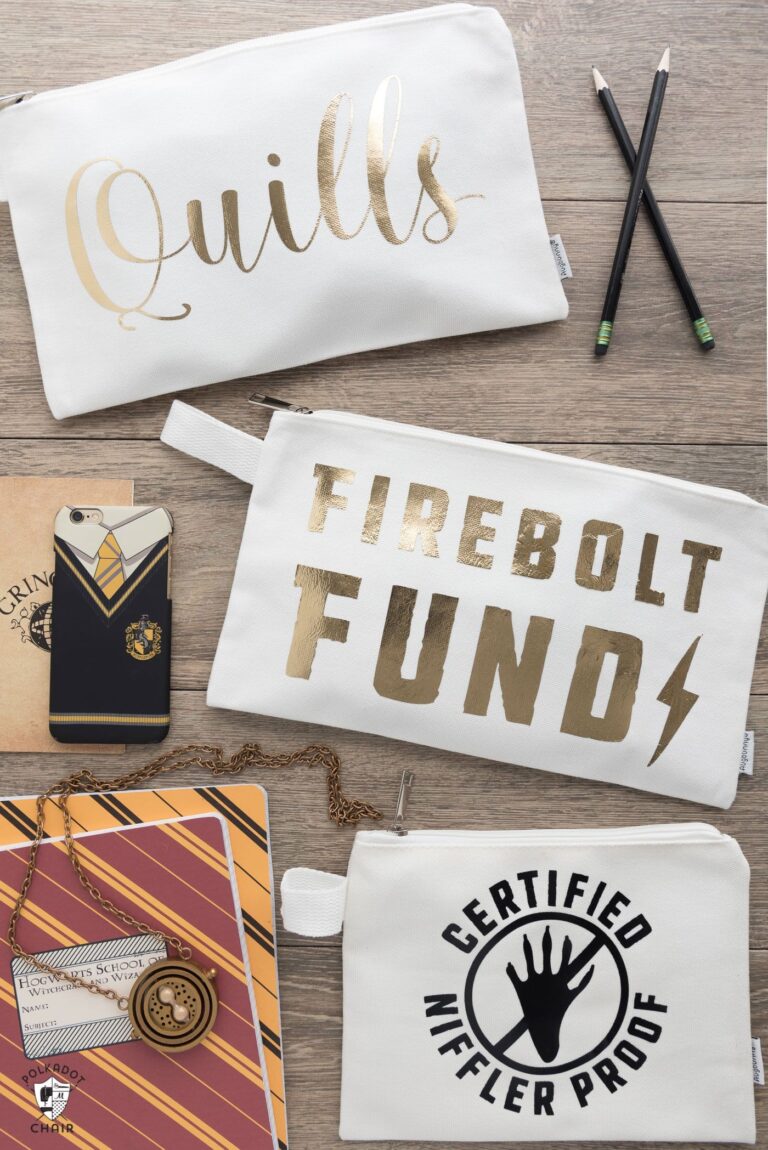 Our family LOVES Harry Potter. I don't know quite how it happened, but we've all listened to the audiobook series at least 4 times. They are the perfect audiobooks to listen to on long road trips.
If you've not listened to them before, the narrator, Jim Dale does an amazing job bringing all of the characters to life. He has a separate "voice" for each character. I think I like listening to his retelling of the stories even more than watching the movies.
Now that my kids are teenagers it's hard to find something that EVERYONE likes to listen to in the car. Each time we listen we discover something new about the characters and story (the series is now available on Audible).
I first joined in on the Happy Harry Potter series 4 years ago, here are some of my past projects:
Harry Potter DIY Projects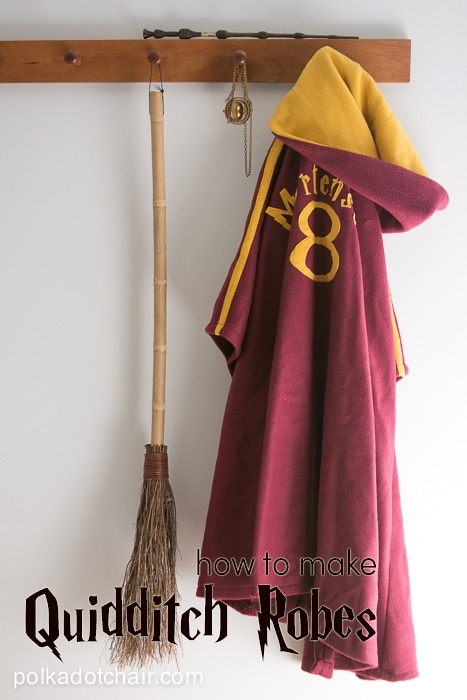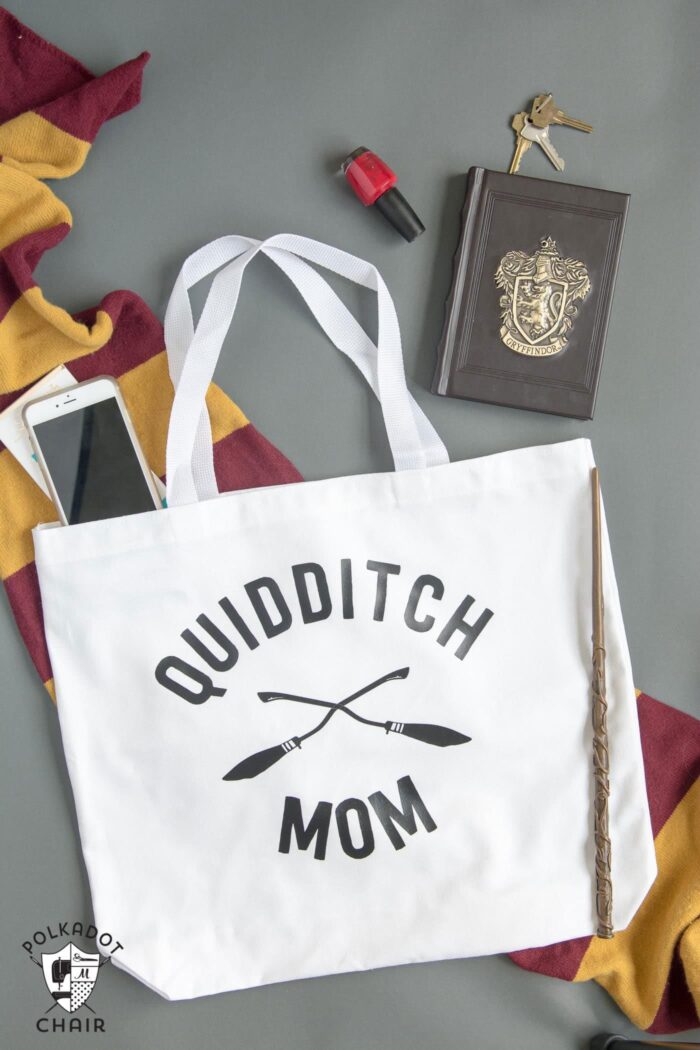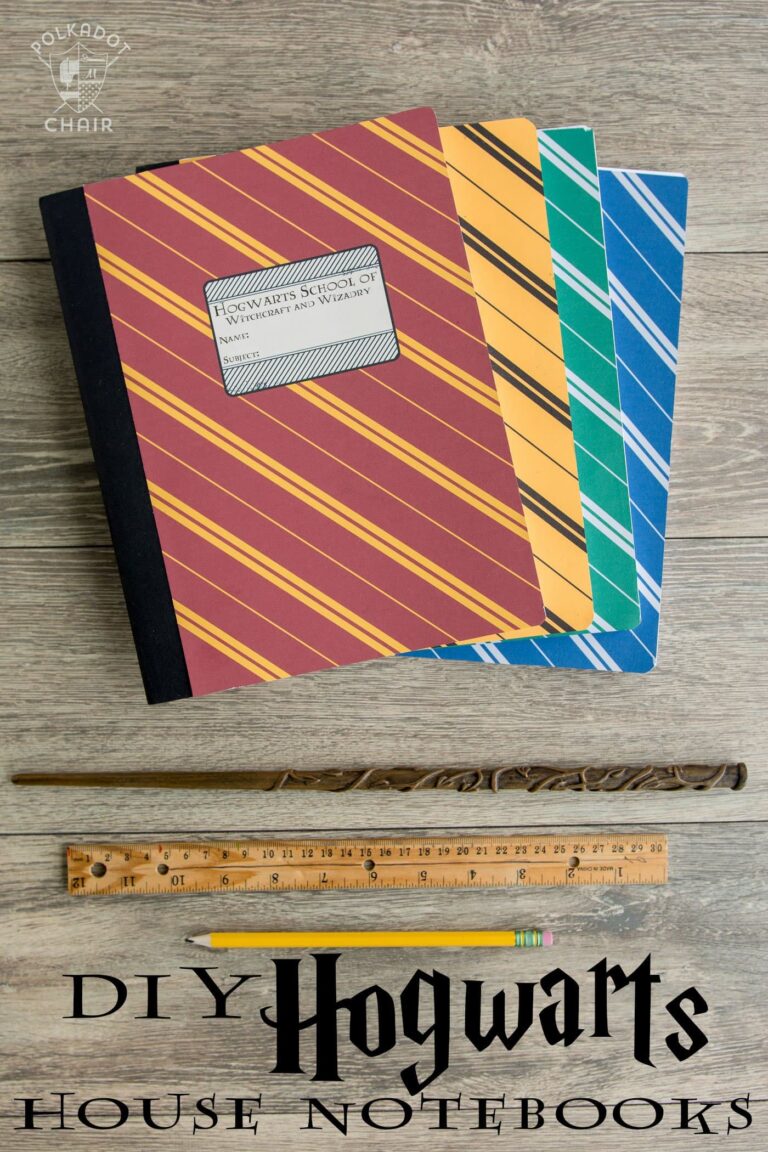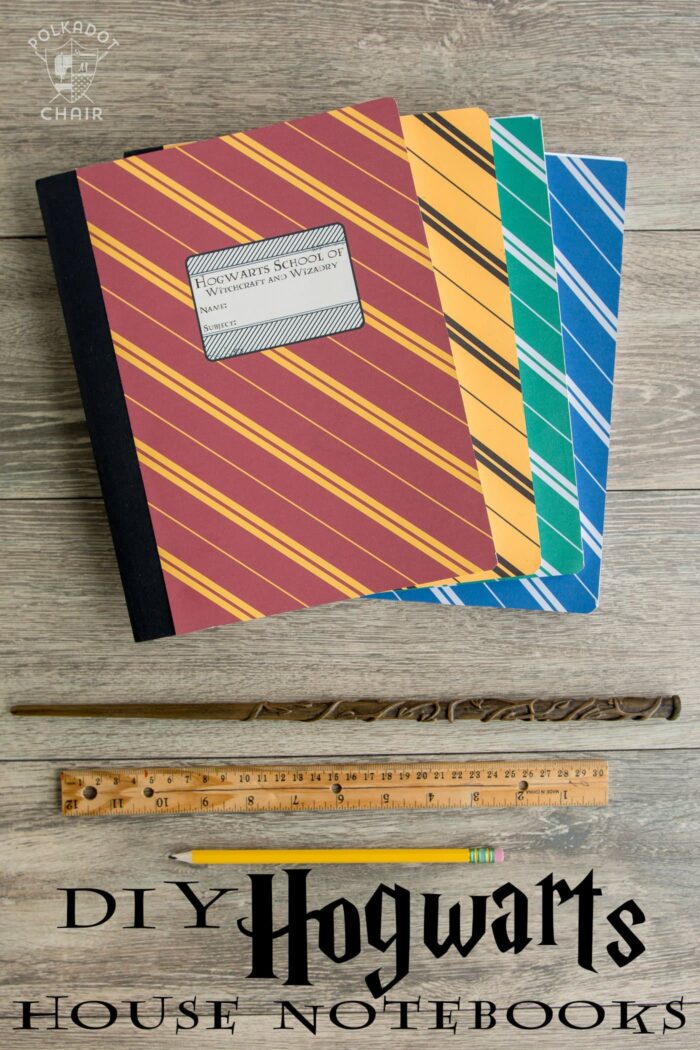 How to Make Harry Potter Pencil Pouches
This year I was excited to jump in and design a new project for the series. I sat down with my 16 yr old twins a few weeks ago and they helped me brainstorm the idea for these pencil pouches.
With back to school just around the corner, these would make a fun end of summer project. They would also be great to use as party favors for a Harry Potter themed party.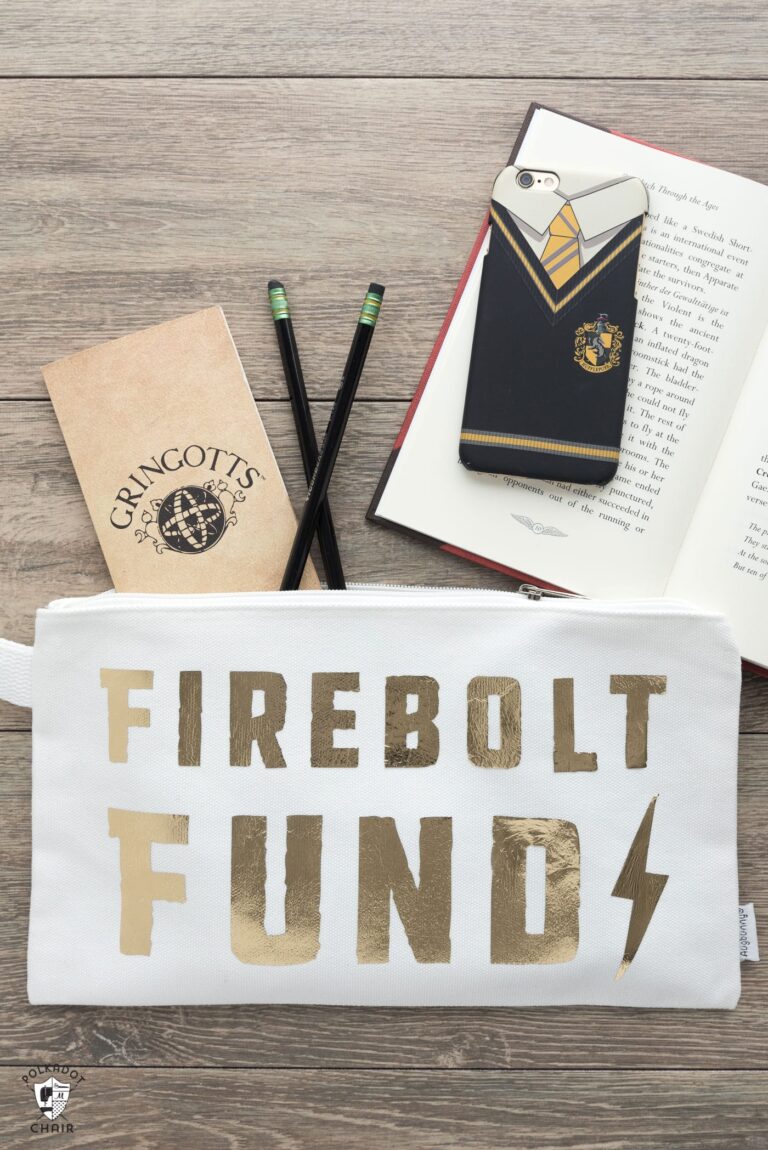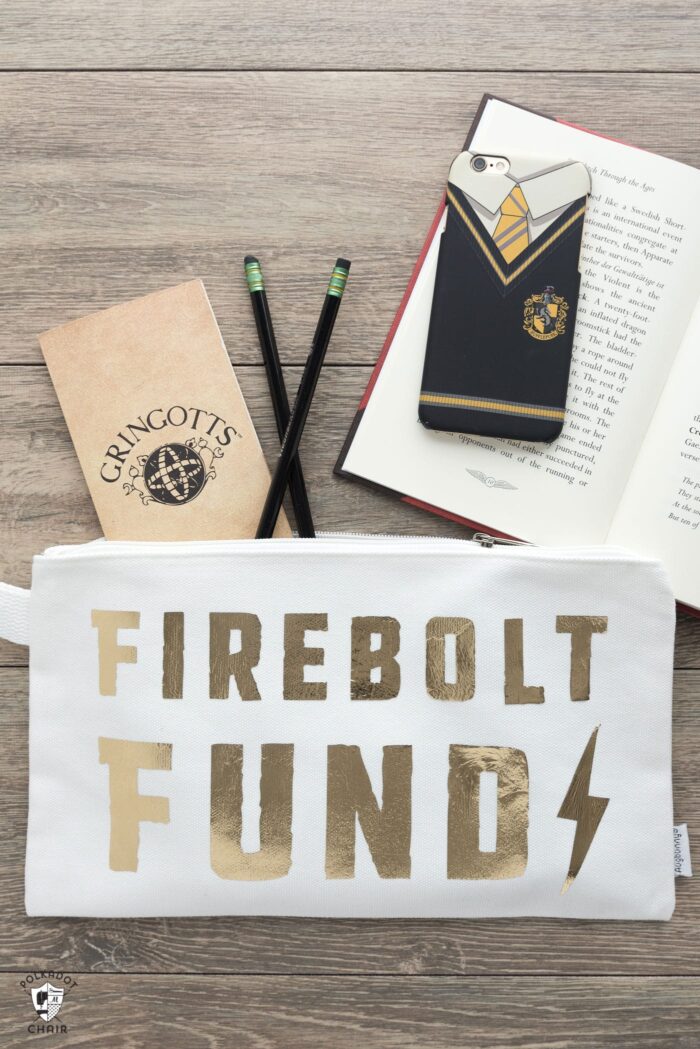 I purchased the canvas pouches on Amazon, then made iron ons for the pouches using my Cricut machine. I'll walk you step by step through the project and include links to the products I used, in case you want to make ones just like mine.
If you're handy with a sewing machine you could also easily stitch up a bunch of canvas zip pouches.
About the Free Harry Potter SVG Files
There are 3 cut files to choose from. The "Firebolt Fund" shown above.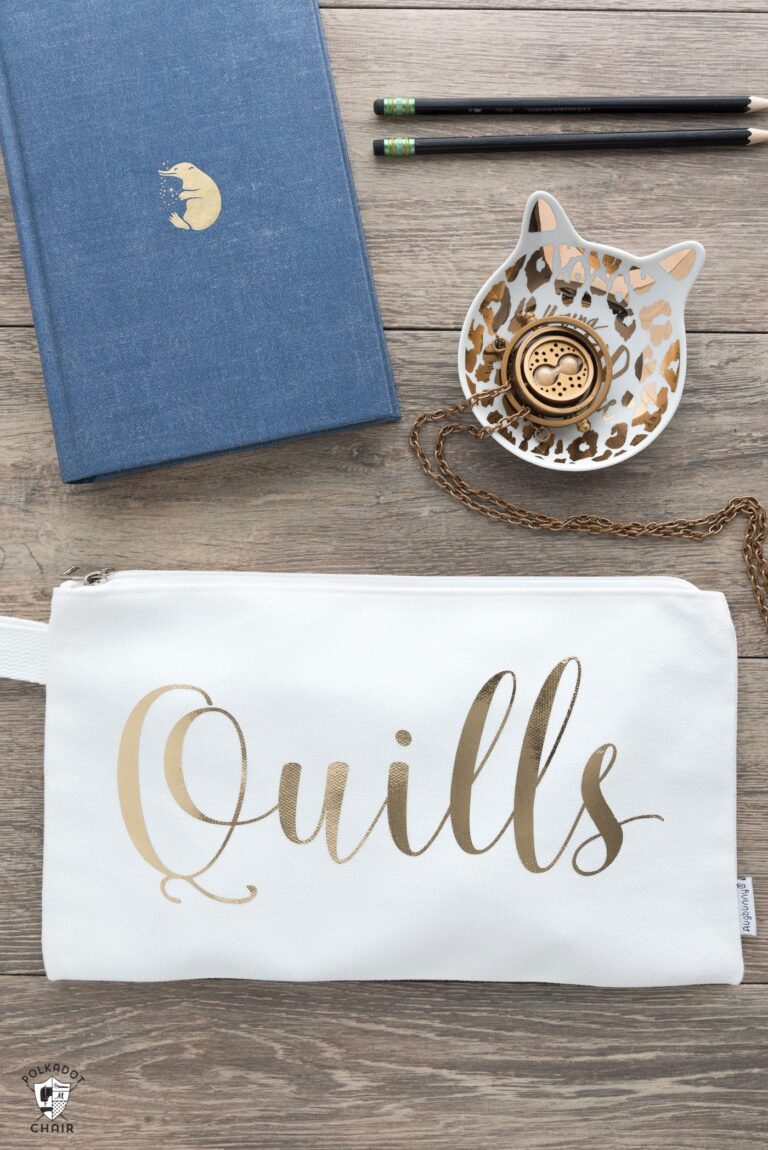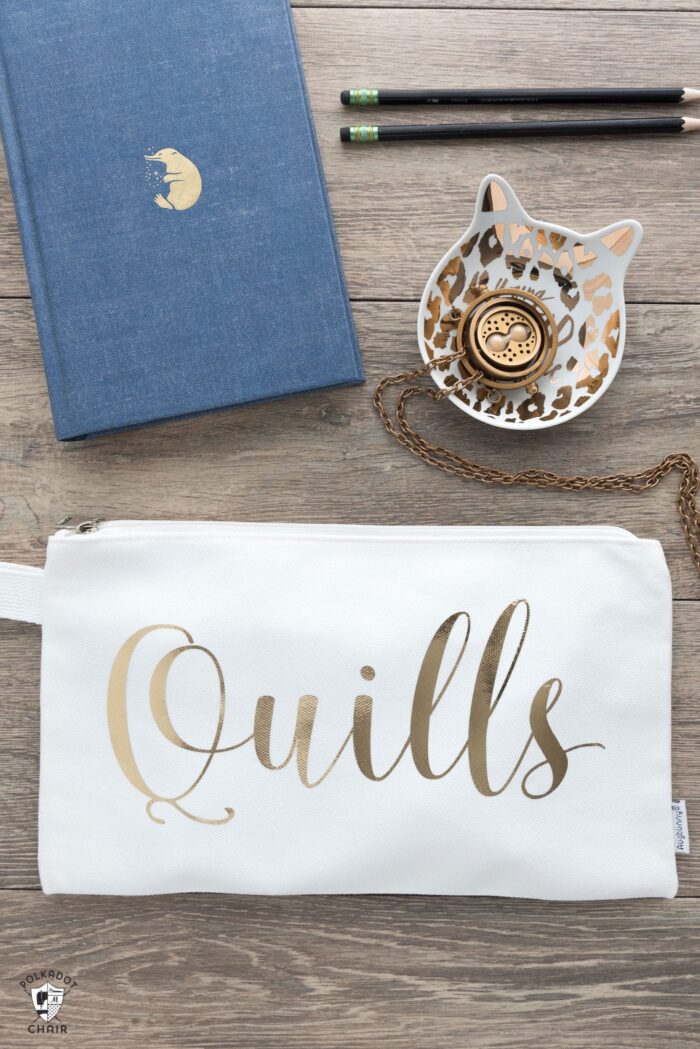 The Quills cut file, to create a more "refined" Harry Potter pencil pouch.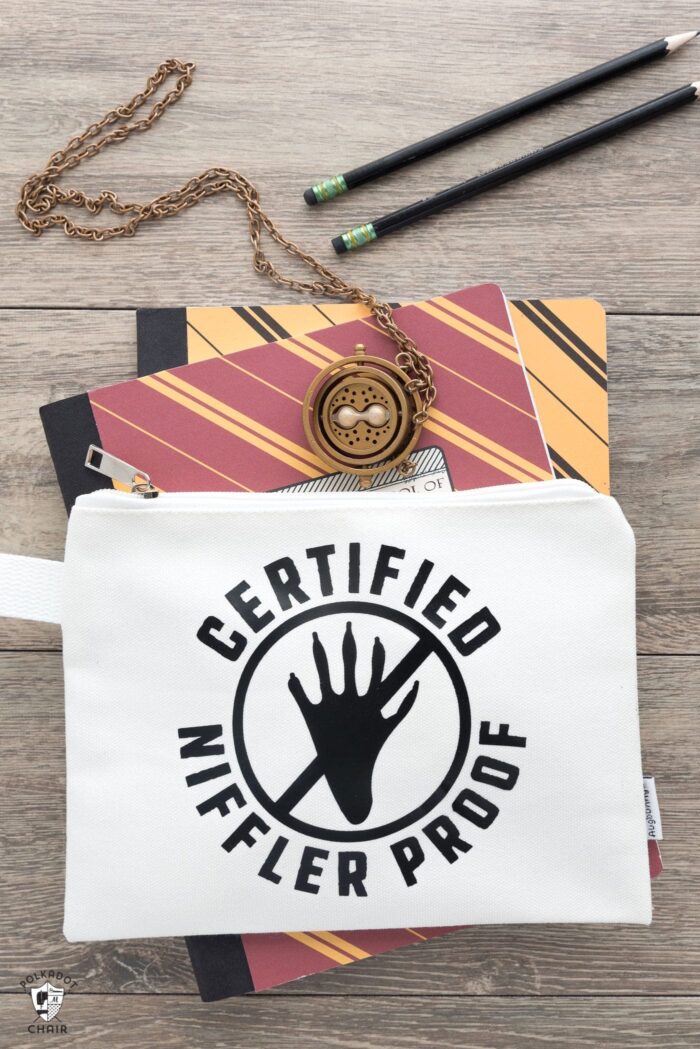 and, the Certified Niffler Proof file. Perfect for keeping all of your "shiny baubles" safe from a quick-fingered Niffler.
Pencil Pouch Directions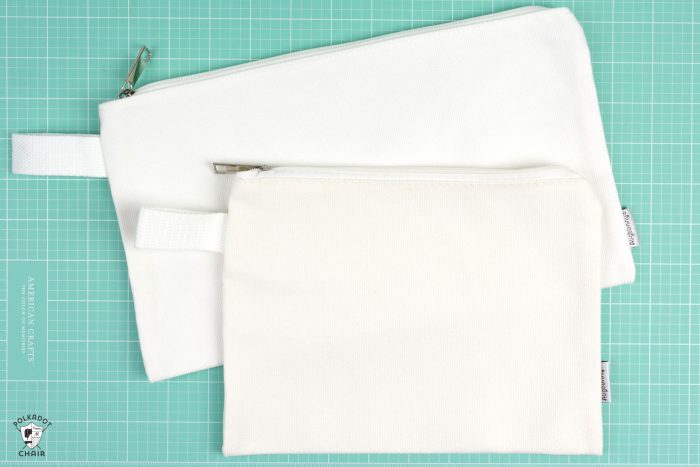 Supplies
Iron-On Instructions
Begin by downloading the .svg files and uploading them into your Cricut Design Space.
Insert the image you want onto your "canvas". Click all the layers of the image and then click WELD. Don't forget to do this step or your image will cut in a bunch of different pieces.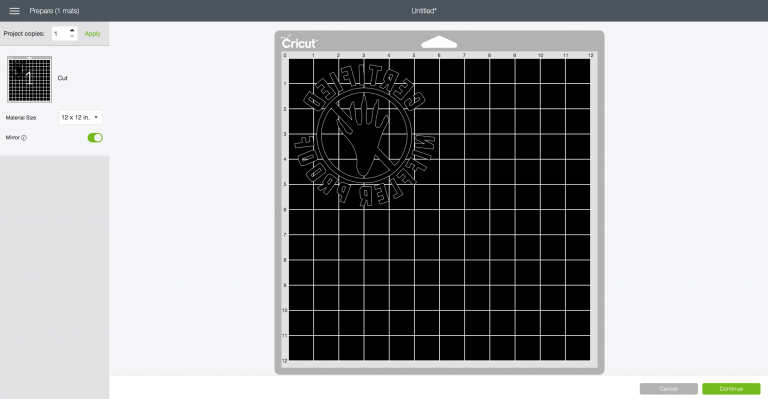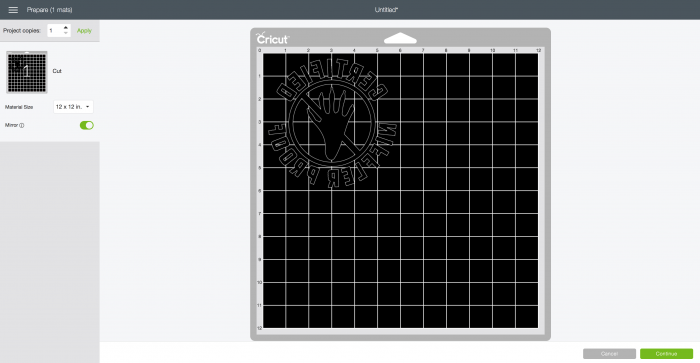 Next, click "Make this" on the Design Space screen.
When you get to this screen, toggle the button that says "mirror".
Load your iron on material onto your cutting mat with the clear plastic side facing the cutting mat.
Cut out your design.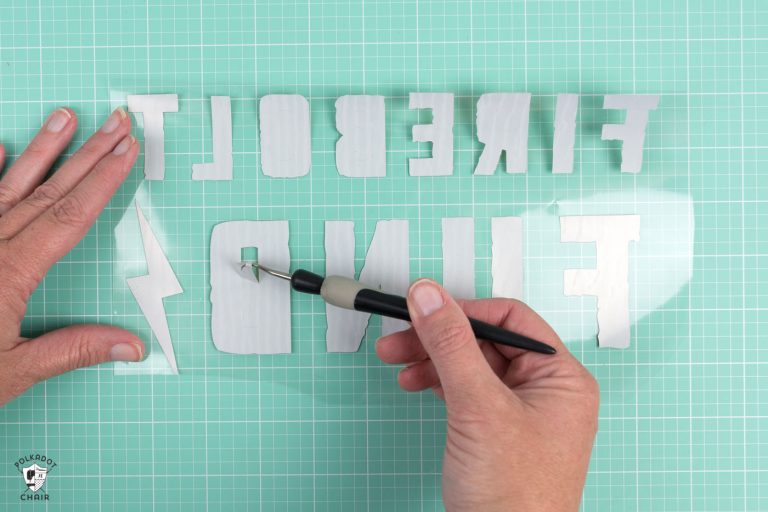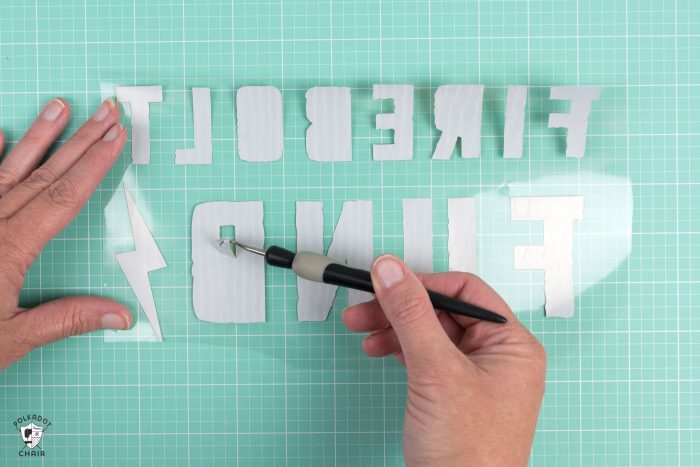 Remove the extra iron on from your design. This is referred to as "weeding".
Once you've got it the way you want it, place it right side down onto your canvas pencil pouch.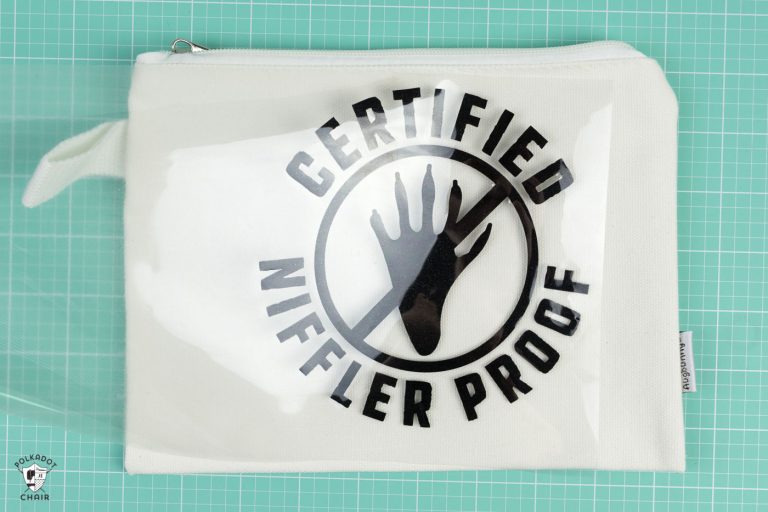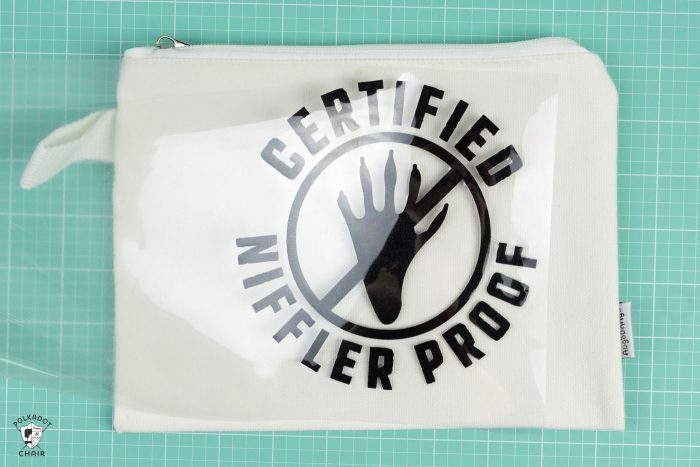 Following the directions on the package of the iron on precisely, iron the image onto your canvas pencil pouch. I have found that you need to let the iron on cool completely before peeling away the plastic backing. I'd recommend setting it aside for 30 min or so. That way you're not tempted to try to peel it off too quickly.
After that, you're done!!
A few tips
If you want to cut more than one image all out of the same color of iron on and all at the same time. Import one image at a time into the design space.
Weld that image together, then import another one and weld it. You don't want to weld the separate image files to each other. That would be a mess!!!
As a part of the series, you can also enter to WIN this awesome prize pack! Just use the widget below to enter.