I LOVE Mason Jars! Today I've got a fun idea for a Mason Jar Valentine's Day Gift for you! It's simple to do and make a great gift for a friend, a teacher or co-worker.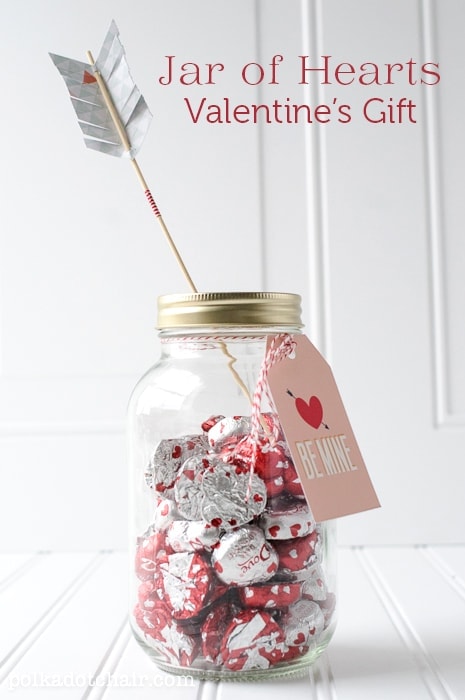 This simple Valentine's Day gift idea features a mason jar full of "hearts", heart-shaped chocolate to be exact! To jazz up the jars a bit I've added a cupid's arrow piercing one of the hearts in the jar. I'm excited to share a tutorial with you today teaching you how to make the jars. I've even included a free printable Be Mine Valentine for you!
DIY Valentine's Day Mason Jar Gift Idea & Printable: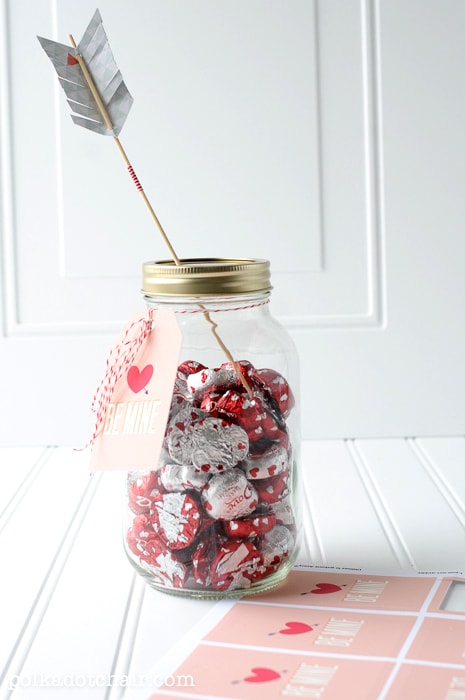 To make a Valentine's Mason Jar you'll need:
Mason Jar
Printable Tags – follow the directions in the gray box below to download.
Bamboo Skewer
Chocolate Hearts
Piece of printed cardstock 1 ½" x 3"
Heavy Duty hole punch like a cropadile
Twine
How to Get the Printables. You can get a copy of the printable featured in this post in our Printable Library. Access to the library is for our Newsletter subscribers, and subscriptions are FREE. Please follow the instructions to obtain the printable. PLEASE READ the instructions on that page. Note: Printables in the library may not be sold or used for commercial purposes.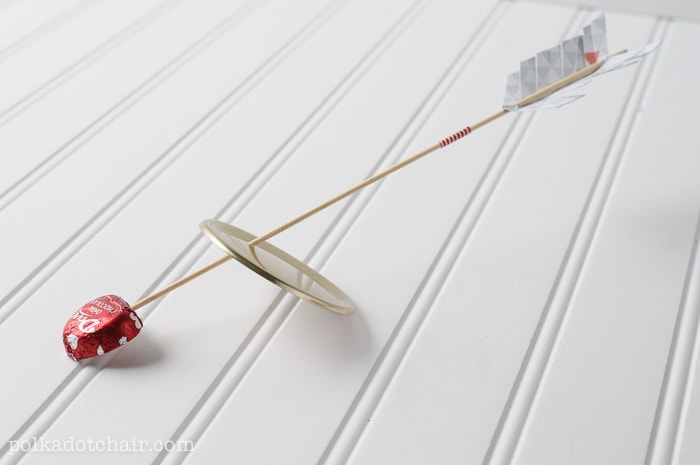 Step One: Punch a Hole in the Mason Jar Lid
Use your crop a dile to punch a ¼" hole in the top of your mason jar lid. Then feed your bamboo skewer through it.
Step Two: Add Chocolate to Skewer
Place one chocolate on the sharp end of the skewer (so no one pokes themselves).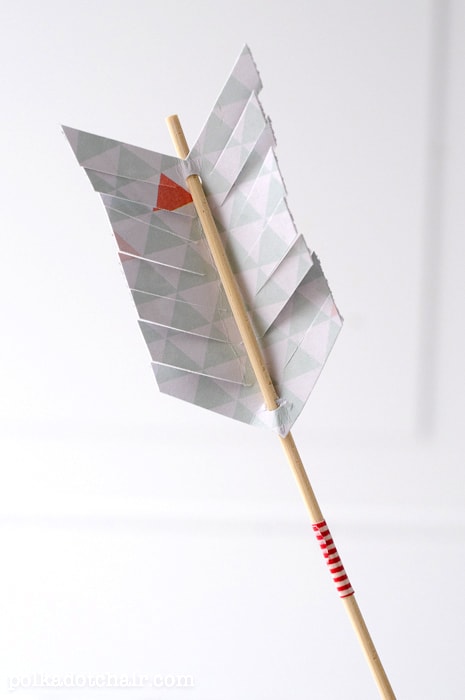 Step Three: Add "feathers" to the Arrow
Then fold the 1 ½" x 3" piece of cardstock in half lengthwise, cut into an arrow shape and fray the edges with your scissors.
Punch a ¼" hole in each end of the paper and feed through the other end of the skewer. (I also added a bit of washi tape for decoration)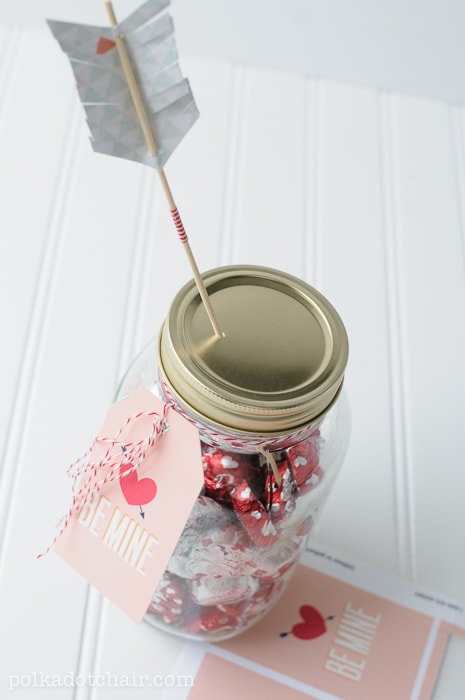 Finishing:
Put the lid on the mason jar and fill with chocolate.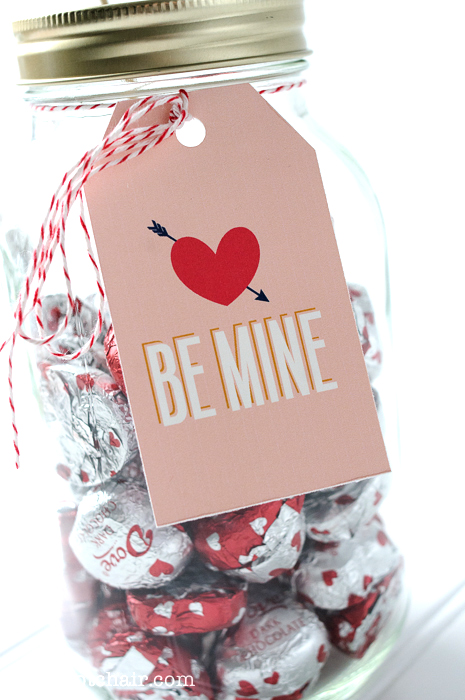 Tie the tag to the front of the jar with some bakers twine.
If the gift is for someone SUPER special you could even hide a gift card or something sparkly inside the jar!!
More Cute Holiday Mason Jar Gift Ideas:
St. Patricks Day Mason Jar Gift Idea