Learn how to make large paper flowers to decorate this cute Jelly Bean Mason jar gift!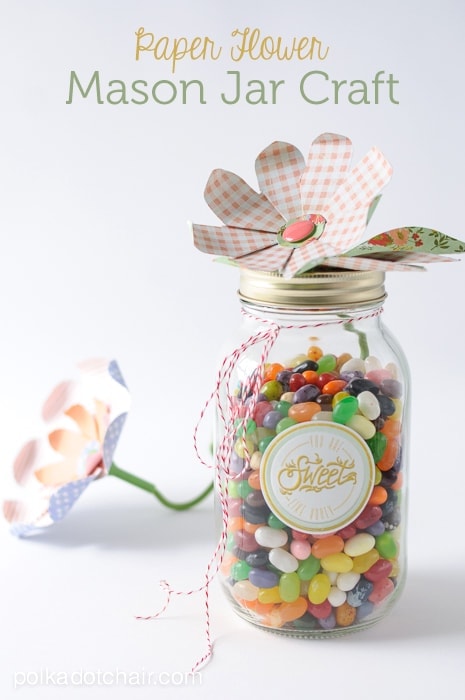 Today I have a quick, fun, idea for a Mason Jar gift for you! I took a plain Mason Jar and dressed it up a bit by adding an easy to make a paper flower! I filled mine with jelly beans but you could use any candy that you like. It makes an easy gift for neighbors, friends, or teachers!
DIY Paper Flower Jelly Bean Jar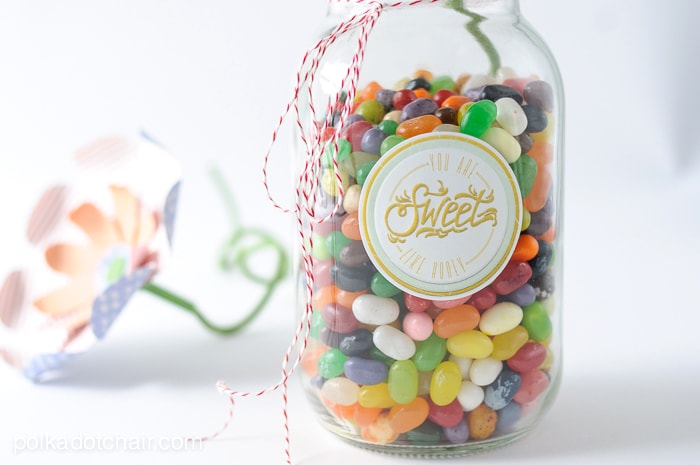 I added a little "you are sweet as honey" sticker to the front of the jar.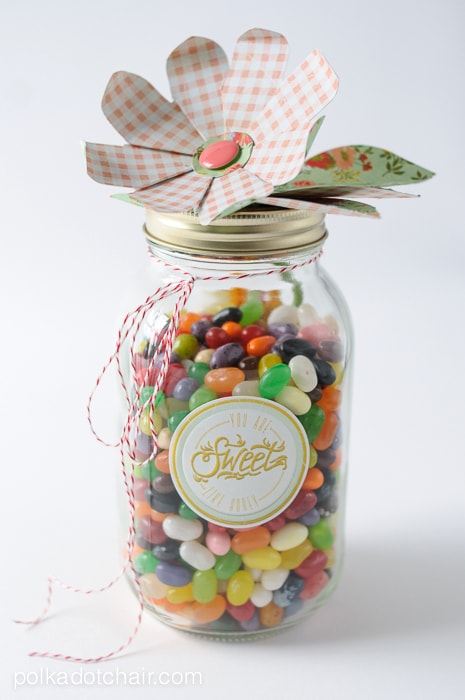 The paper flower was so easy to make using the We R Memory Keepers Paper Flower Punchboard. Want a little tutorial on how to use it?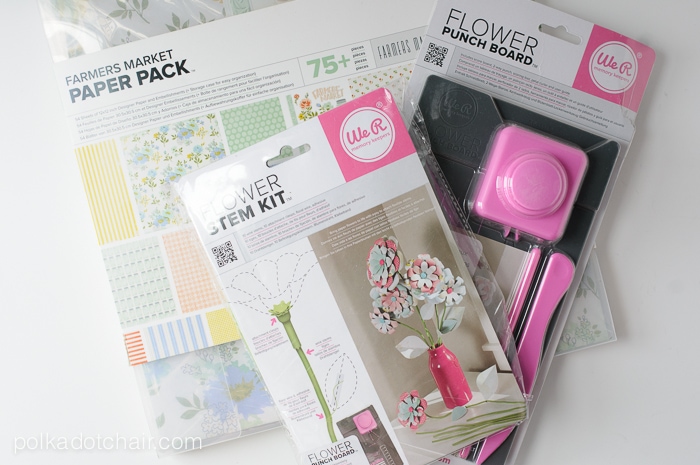 To make this mason jar gift you're going to need the following supplies.
Supplies:
Sources are Linked
-Adhesive
-Scrapbook Paper
How to Make Paper Flowers
To begin, decide which size flower you want to make. The one on the Mason Jar is the XS.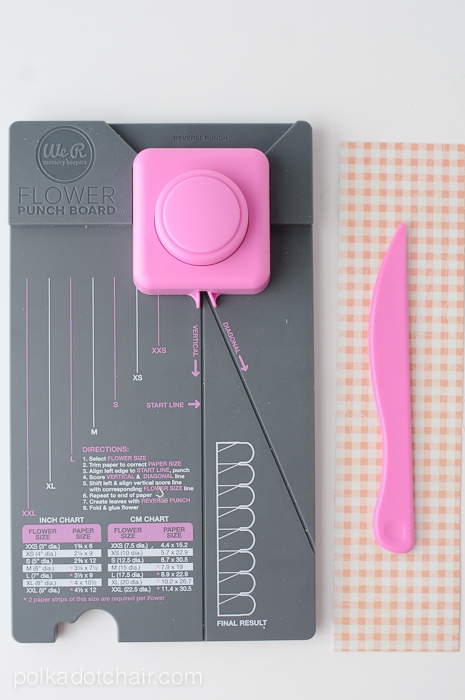 There is a chart on the front of the punch board that will tell you what size to cut your paper for an XS flower. In my case it was 2 ¼″ x 9″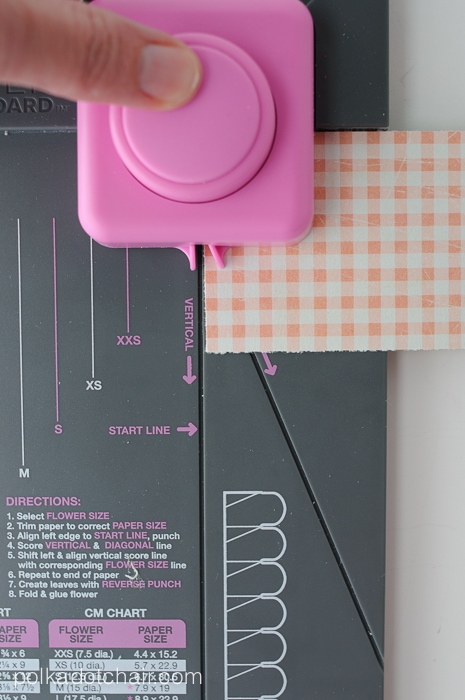 Line up the edge of the paper with the Start mark on the board. Punch once.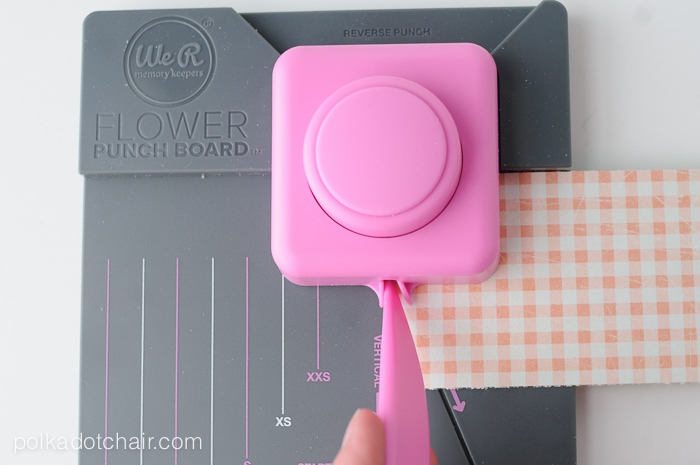 Use the included scoring tool to score the diagonal line.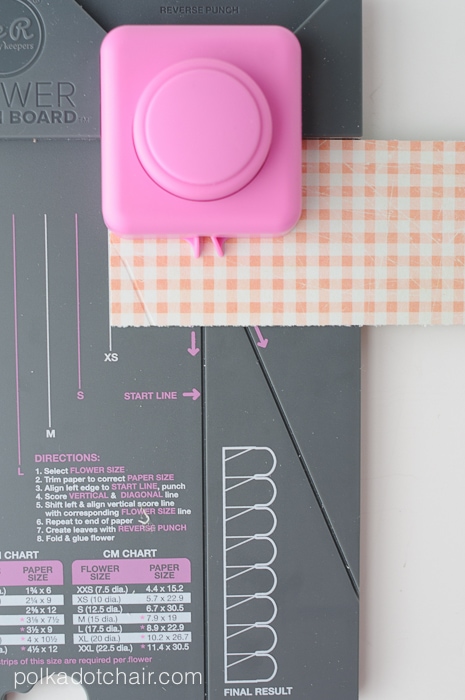 Move the paper over to the XS mark on the punch board. Punch.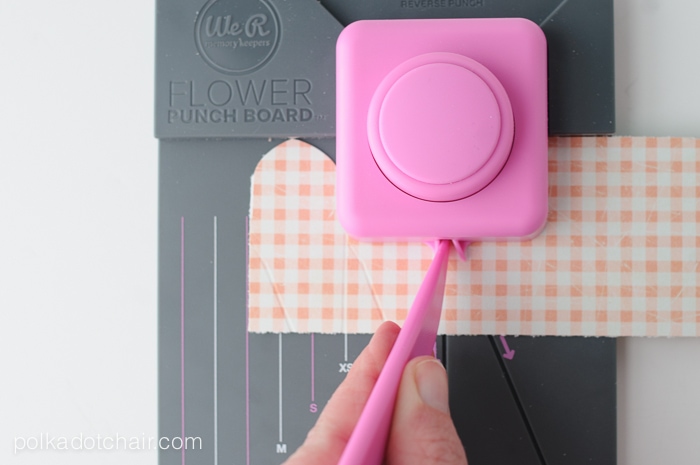 Score the vertical and diagonal lines. Move the paper again so that the vertical scored line is even with the XS mark on the board.
Repeat until you've punched the entire paper.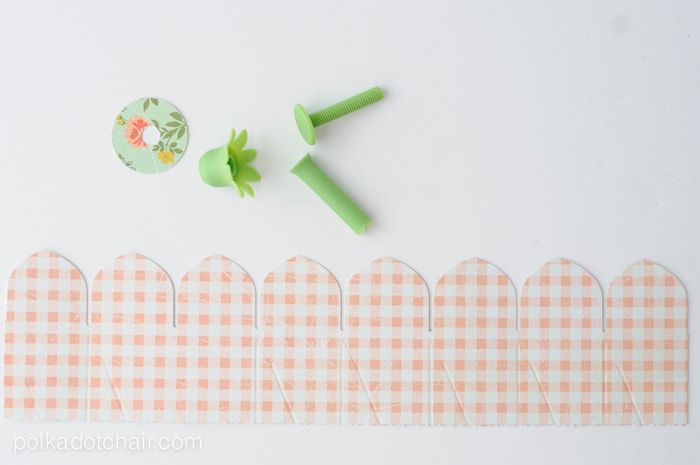 You'll end up with a piece of paper that looks like this.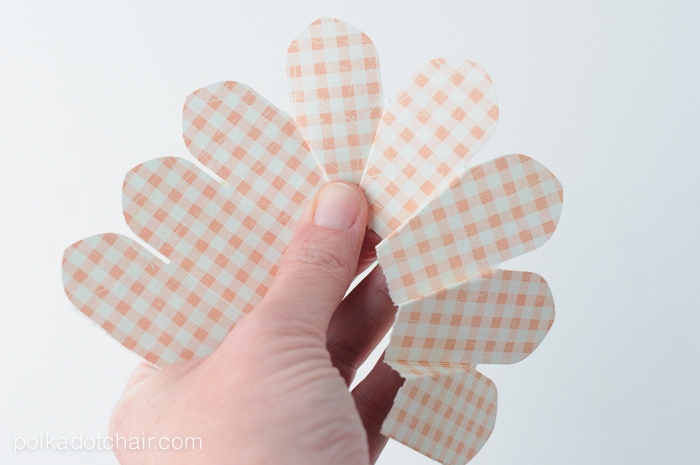 Accordion fold into a flower shape. Use adhesive to glue ends.

Use the flower stem kit and attach a flower center, back and stem to the paper flower. I added an adhesive dot to the center of the flower for an extra little bit of color.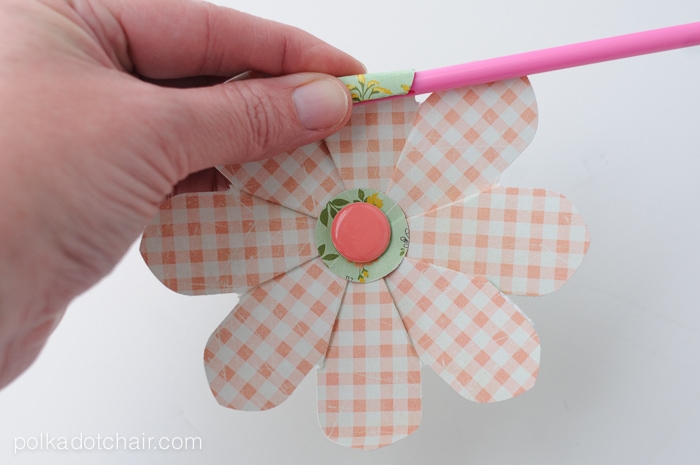 Use the included tool to curl under the ends of the flower.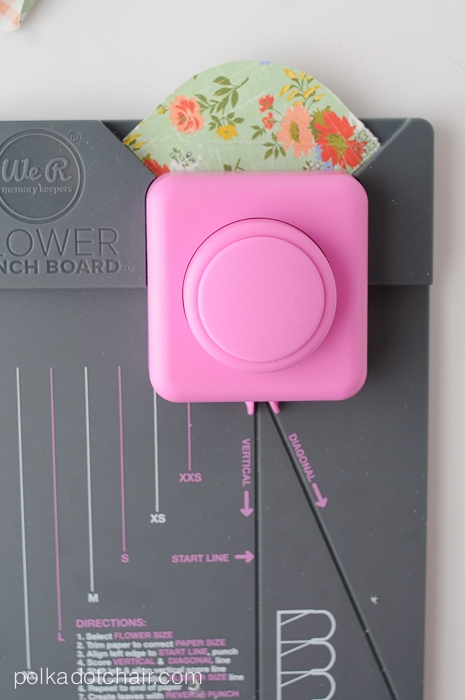 Add a leaf by using the other side of the punch board to round two of the corners of a 2″ x 2″ square.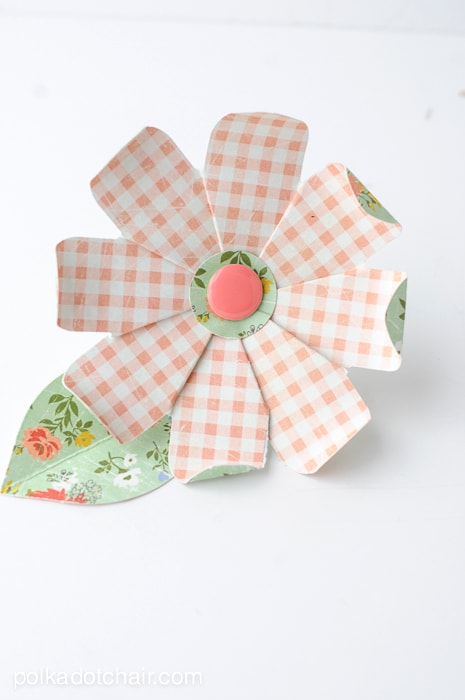 Attach the flower to the Mason Jar. Using a crop a dile punch a hole in the center of the Mason Jar lid. You'll need to punch it a few times to make the hole big enough to feed the flower stem through.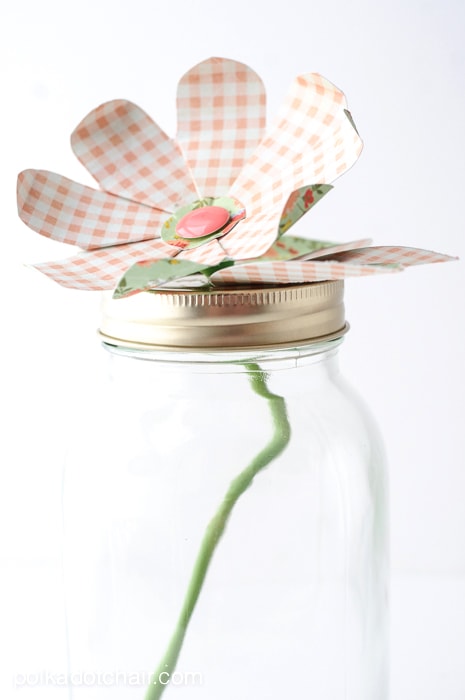 Feed the flower and the stem though the top of the Mason Jar and attach the lid.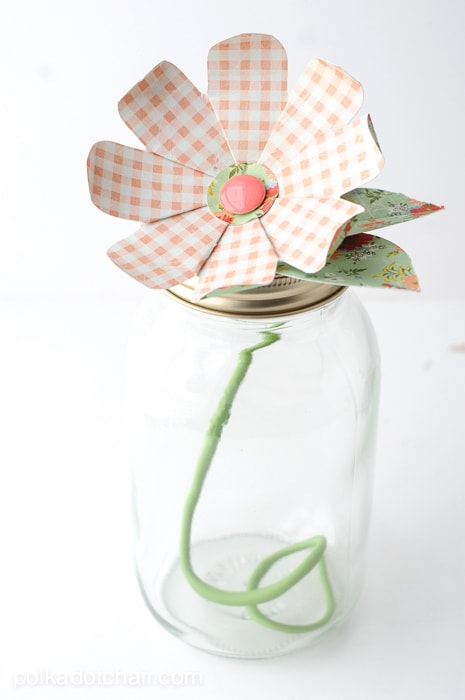 Glue the leaves to the lid and fill with candy!!
Voila! You're done!
More Mason Jar Gift Ideas
Santa Claus Christmas Mason Jar
How to Make a Mason Jar Sewing Kit